Originally posted on October 15, 2019
Follow us on

Instagram

for more fun food ideas for kids!
A LEGO jello mold is a fun way to let your children play with their food! Every child loves LEGO blocks. But the bad part about LEGOS is that our feet tend to find them sprinkled all over the floor. There's no pain out there that can compare to stepping on a LEGO in the middle of the night. This is why this simple recipe for Jello LEGO treats for kids is totally fun.
Not only do the jello LEGO molds create a simple kid snack that the children can enjoy any time of the day, but your young ones can actually use them to create and play with as well.
And if you're a stickler about not letting the kids play with their food, this is one that you just might have to make an exception with. Not only can they create this recipe from start to finish but then they can also use their creativity and imagination to build with them as well.
And once they're done playing with them, they just gobble them up and go on about their day. There's no chance of stepping on these "LEGOS" in the middle of the night!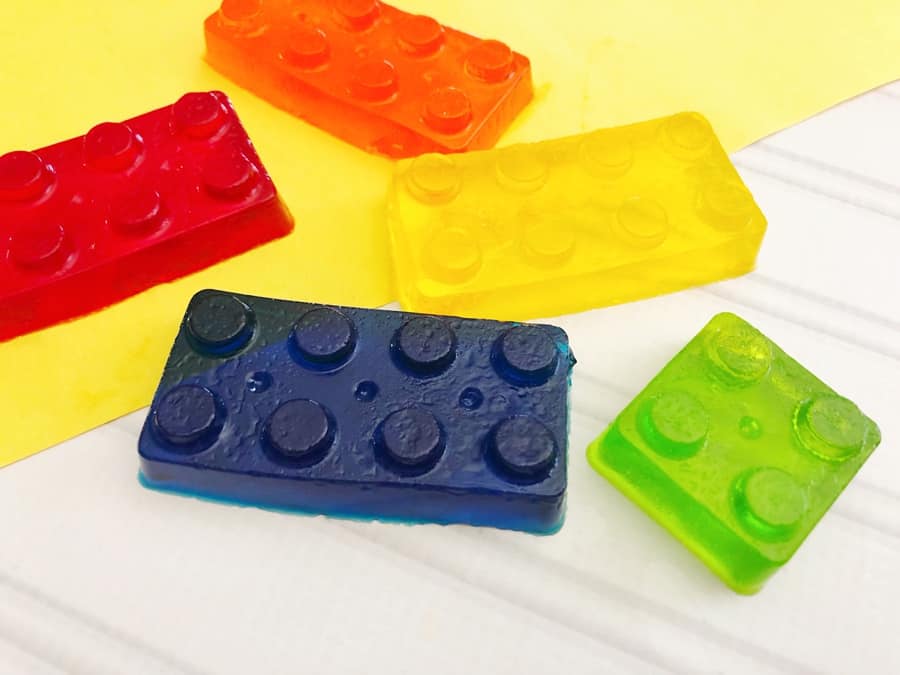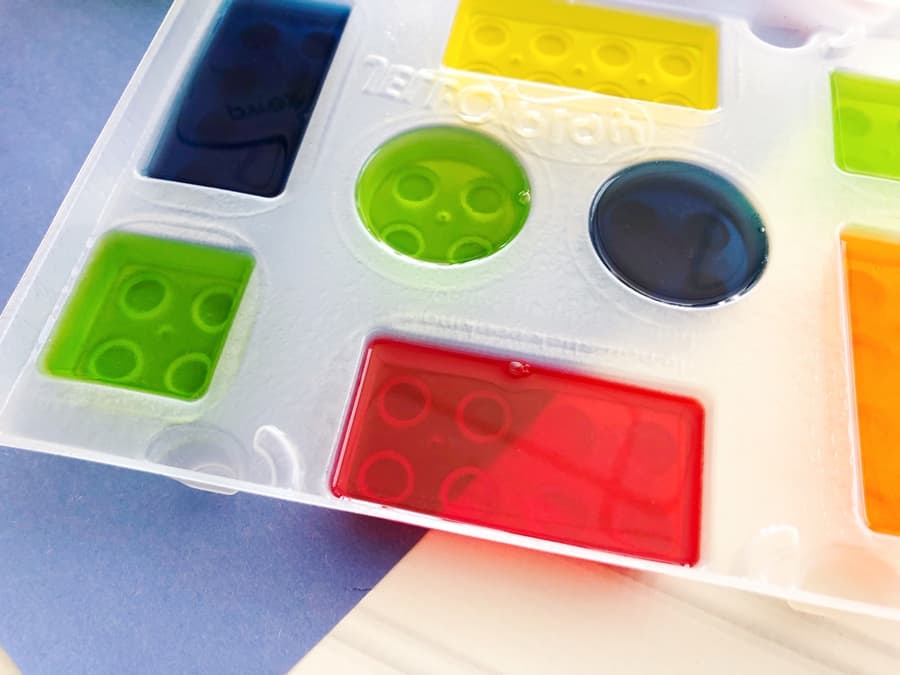 Won't the Jello be Hard to Get Out of the LEGO Jello Molds?
It's actually not! The key to making this jello LEGO recipe work is that you have to let the ingredients set completely in the mold. If you try to get it out too early, it's going to fall apart or stick and not work. This recipe does require a bit of patience on your end (and from your children as well) for it to work, but it's all worth it in the end!
While you wait for the jello to set, you can keep busy in the kitchen with healthy ice lollies.
How Long Will these Jello LEGOS Last?
Their shelf life is just like regular Jello. You need to keep them chilled and in the fridge or they will lose that LEGO shape. I also recommend just playing with them once and eating them rather than having hands on them over and over again. Divvy up the jello play treats between the kids and let them enjoy and eat their own.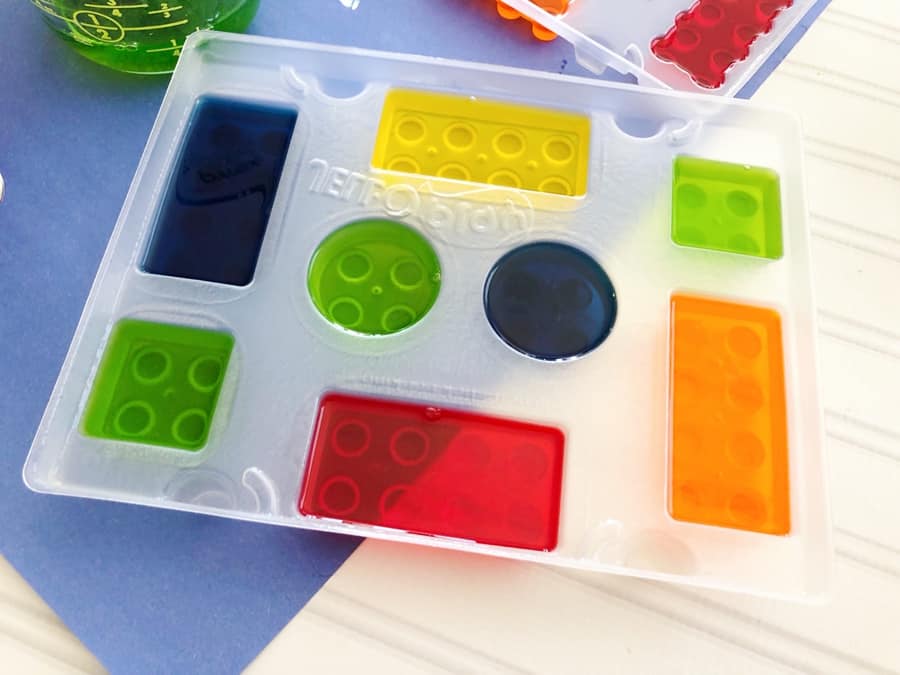 LEGO Jello Mold Recipe – Ingredients
Red, yellow, orange and blue Jell-O
Water
Pot to boil water
Spoons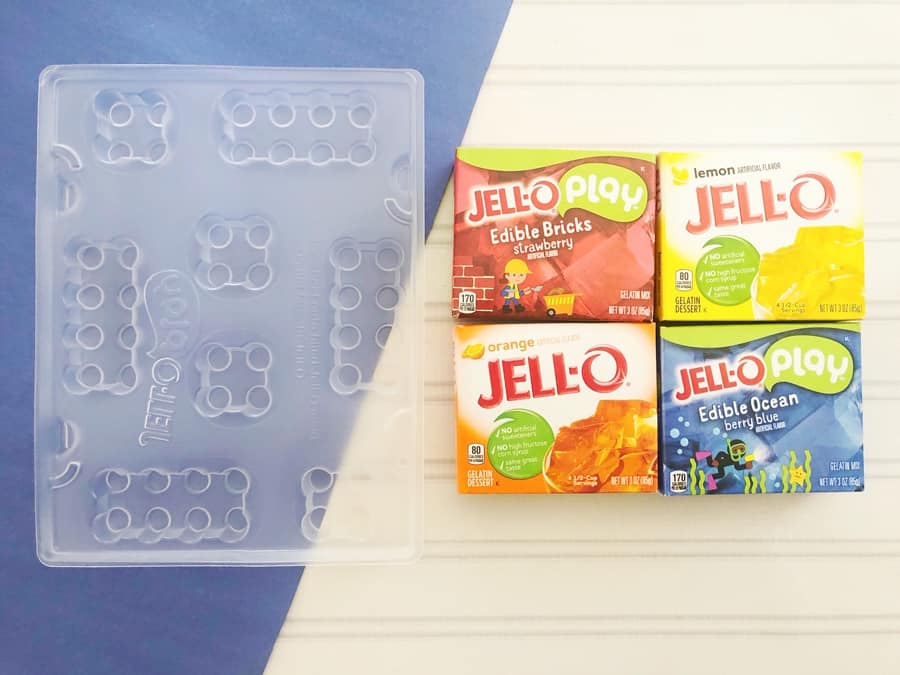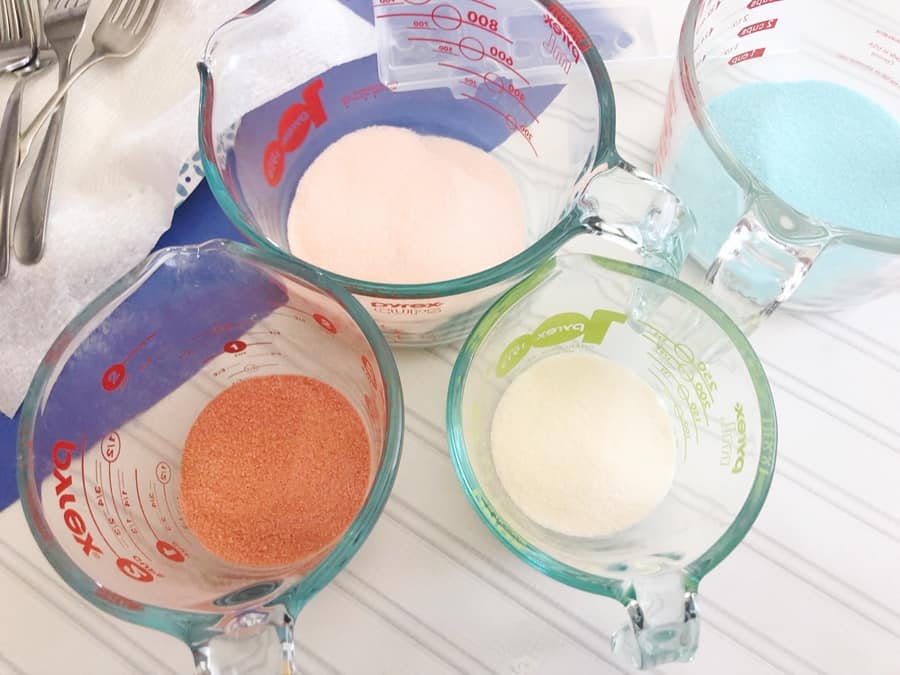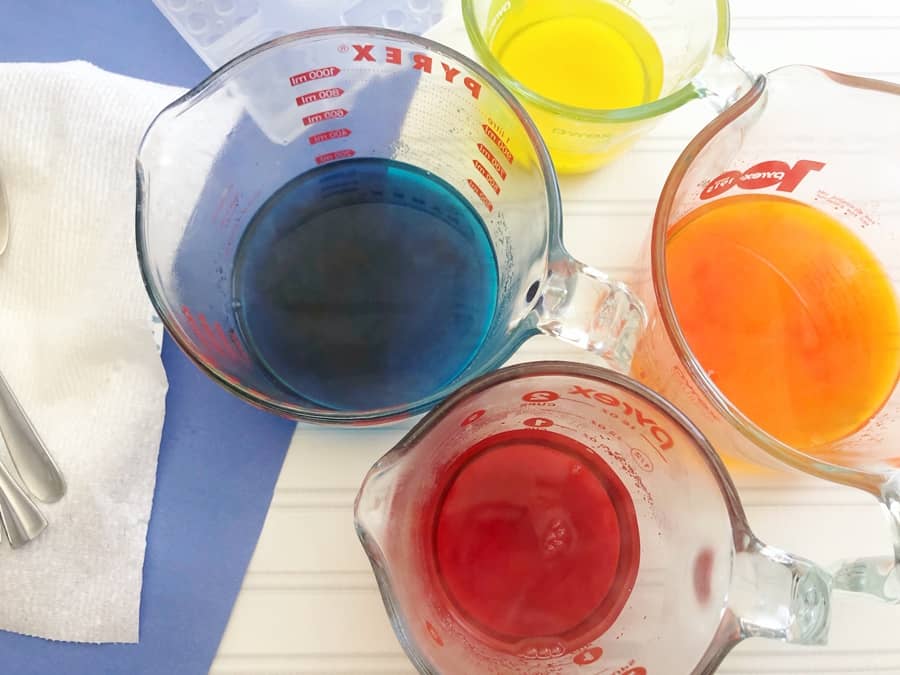 INSTRUCTIONS
Bring 3 cups of water to a boil on high heat.
Empty the 3oz packets into each measuring cup and mix in 1/2 cup of boiling water.
Keep mixing each cup until the Jell-O is dissolved.
Lightly spray the molds with cooking spray.
Carefully pour the Jell-O into the LEGO mold.
You can mix colors to make other colors like green by mixing a little blue with yellow.
Set in the fridge for 4-6 hours, carefully remove the Jell-O LEGOS from the molds and enjoy!
See how simple this recipe is? Have fun with the variety of Jello as well because you're going to want to have different colored Legos for the children to play and build with.
Simple tips for making these fun Jello Legos:
Keep in mind that the warmth from their hands will start to soften the Jello after some time – although, it's really hard for children to not play and eat these pretty quickly so this might not be an issue!
If you're going to store these for later, just place them in an airtight container in the fridge.
And remember to let them set completely in the molds before you try and remove them!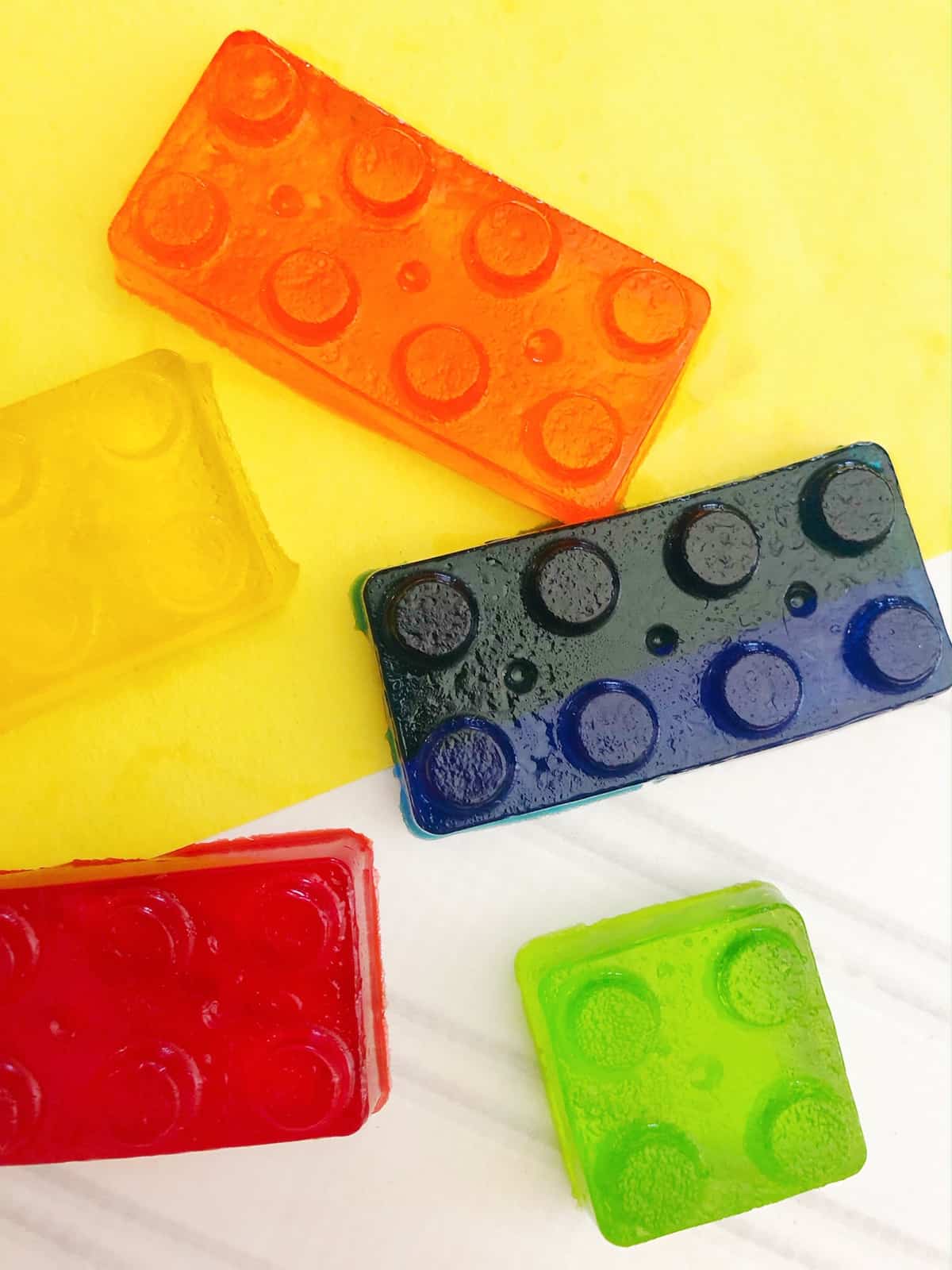 More fun recipes to try:
Jello Lego Mold Recipe: Ready, Set, Play!
With the easy to follow instructions and recipe, your kids will love using LEGO molds for jello treats that they can play with. Building with the colorful blocks might only last the day as the tasty LEGO jelly is as quick to be eaten as it takes to make.
Have your kids built an impressive LEGO Jello construction? Share your experience with us on social media.
______________________________________________________________________________________________________
Disclosure: Some of the links in the post above are "affiliate links." This means if you click on the link and purchase the item, we will receive a small affiliate commission. Regardless, we give our promise that we only recommend products or services we would use personally and believe will add values to our readers.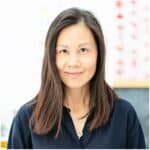 Agnes Hsu is a mom of three and has been inspiring parents and kids to get creative with easy activities and family friendly recipes for over 10 years. She shares her love for creative play and kids food to her 2MM+ followers online. Agnes' commitment to playful learning and kindness has not only raised funds for charity but also earned features in prestigious nationwide publications.