Follow us on Instagram for more fun food ideas for kids!
Make summer a magical time with these rainbow sprinkle yogurt unicorn popsicles!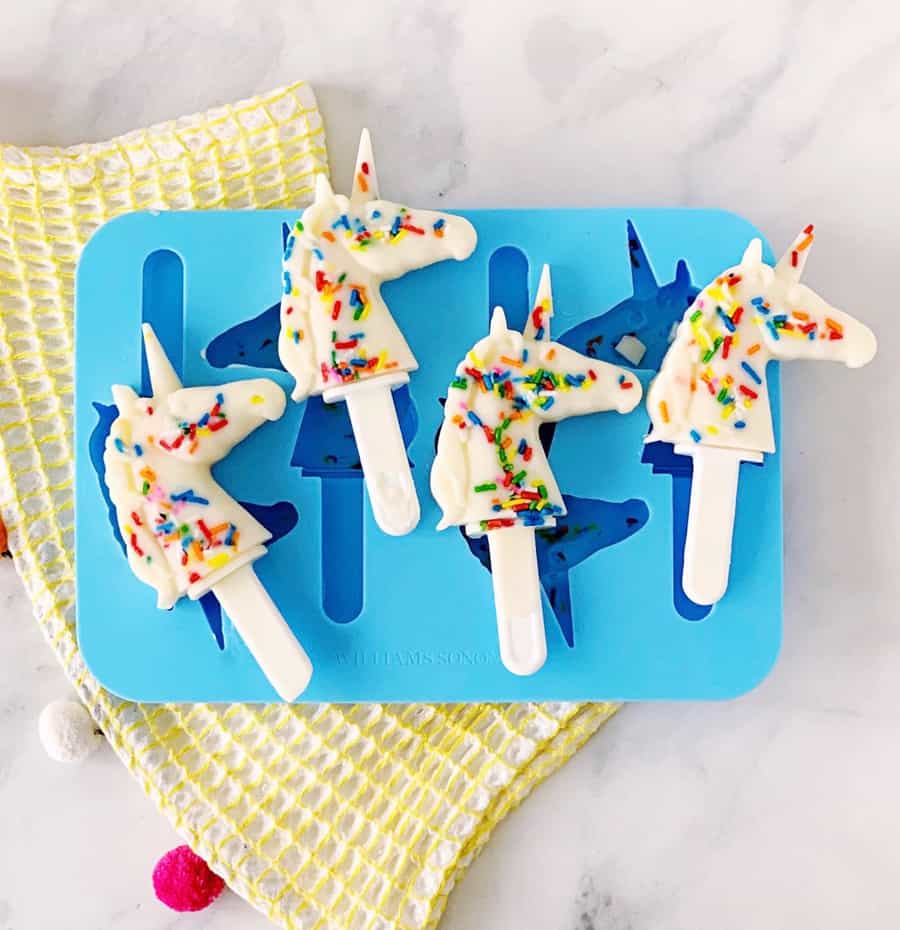 Find out how to make Unicorn Popsicles! A refreshing and cute summer treat for kids. These are less sweet too because we used vanilla yogurt! The only added sugar is from a dash of rainbow sprinkles which you can always omit if you want.
We love these unicorn popsicle molds that make it SO easy to make unicorn pops in no time! We first tried using them on our craft site and made Rainbow Fruit Unicorn Popsicles.
This time we wanted to try a creamier version but without the weight of ice cream. Yogurt instantly came to mind because it's tangy, light and refreshing, but also less heavy!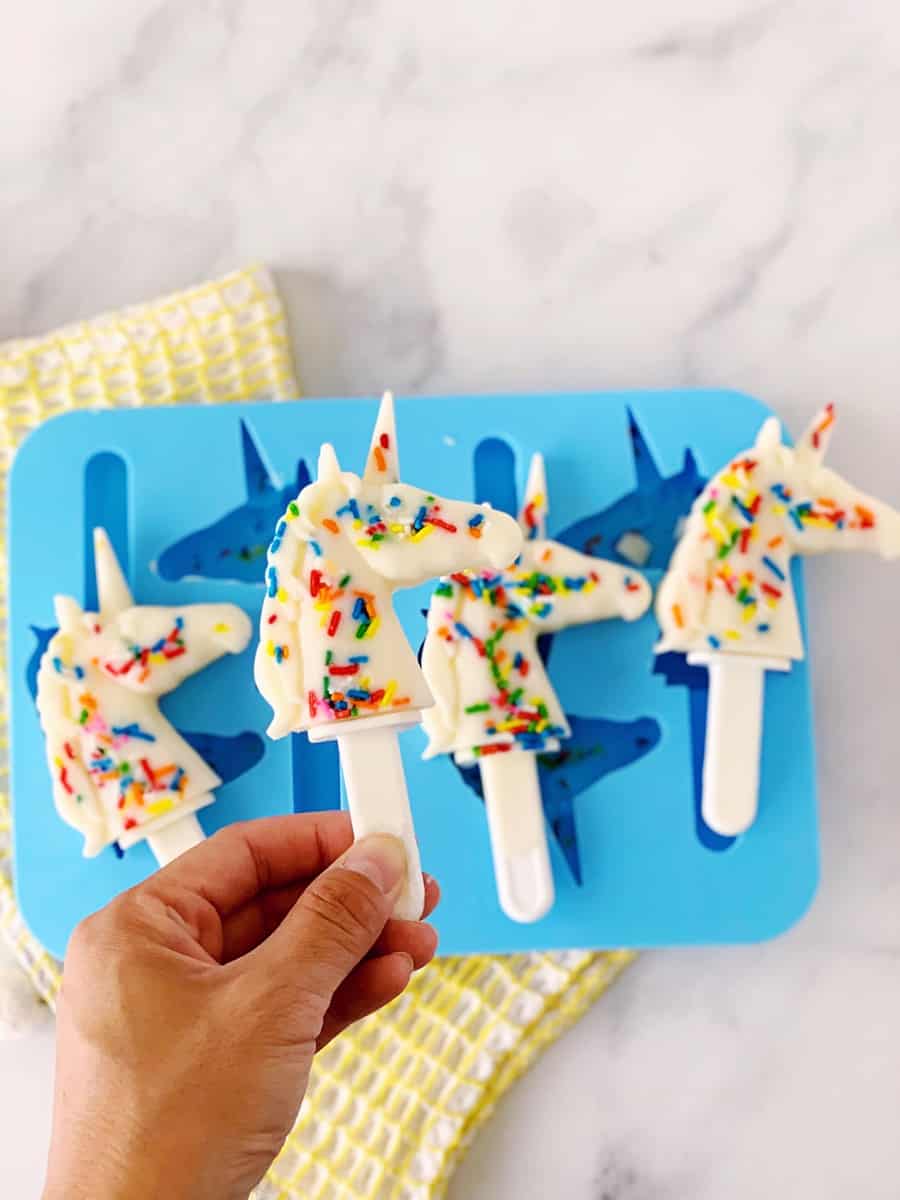 How to make unicorn popsicles
It's super easy if you have the right mold. We got this one and all you need to do is fill the cavity with the yogurt, ice cream or fruit puree of your choice!
We like how it's silicone and naturally non-stick. We were wondering if the sprinkles would stick if we added them first as we did, but they came off neatly without sticking to the mold and instead to the yogurt!
You can add sprinkles or not, that's your choice, we chose to go simple with just vanilla yogurt and rainbow sprinkles. But wouldn't it be fun to do layers of fruit and yogurt?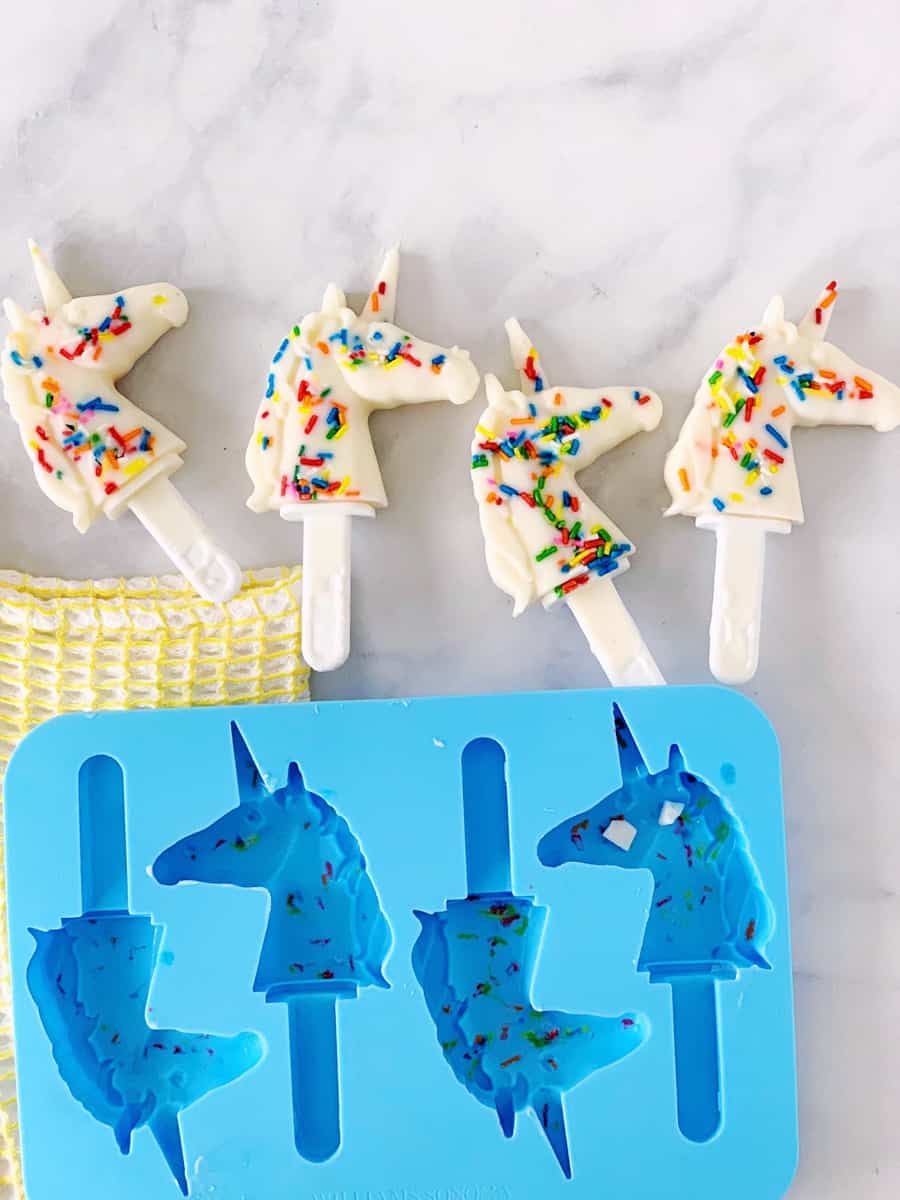 How To Make Unicorn Popsicles
Make summer a magical time with these rainbow yogurt sprinkle unicorn popsicles!
Instructions
Add sprinkles to your unicorn molds.

Add yogurt on top of the molds until filled.

Add the popsicle sticks, you may need to add more yogurt on top of the sticks.

Finish by adding sprinkles on top.

Freeze until popsicles are firm, at least 2 hours. Remove gently from the molds (they should come out cleanly) and enjoy!