By using this site, you agree to our Terms of Use. This post may contain affiliate links. Read our disclosure policy.
Follow us on Instagram for more fun food ideas for kids!
Are you looking for a healthy and fun treat? This Fruit Train is loaded with fresh fruit – and is perfect for kids who love trains!
Once summer arrives, we're fresh fruit crazy in our house. There's nothing like the taste of sweet watermelon and other fruits that are in season to have us craving and wanting more. I swear I'm at the store 2 times per week just buying a different type of fruit.
And while it's totally fine to eat fruits just like they are, why not have some fun and play with the fruit a bit? We like to be creative with food because it's fun and a simple way to explore our creativity. Even more than that, it's something that brings us together as a family. When the kids can help out in the kitchen, it's a time that we'll cherish and remember forever.
The best part about making this fruit train is that the end result is that it's going to be gobbled up fast! It's just too good to sit and admire for too long!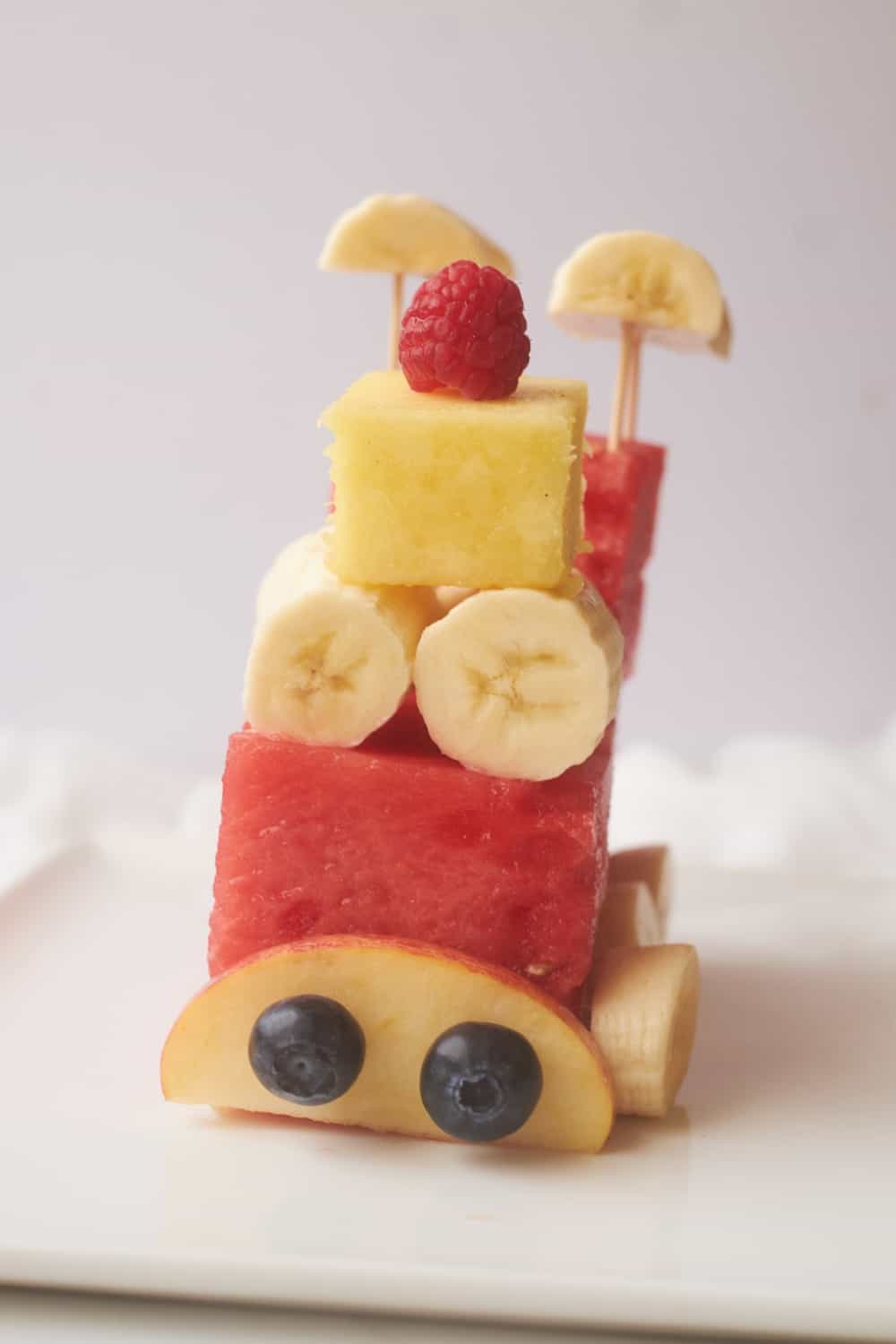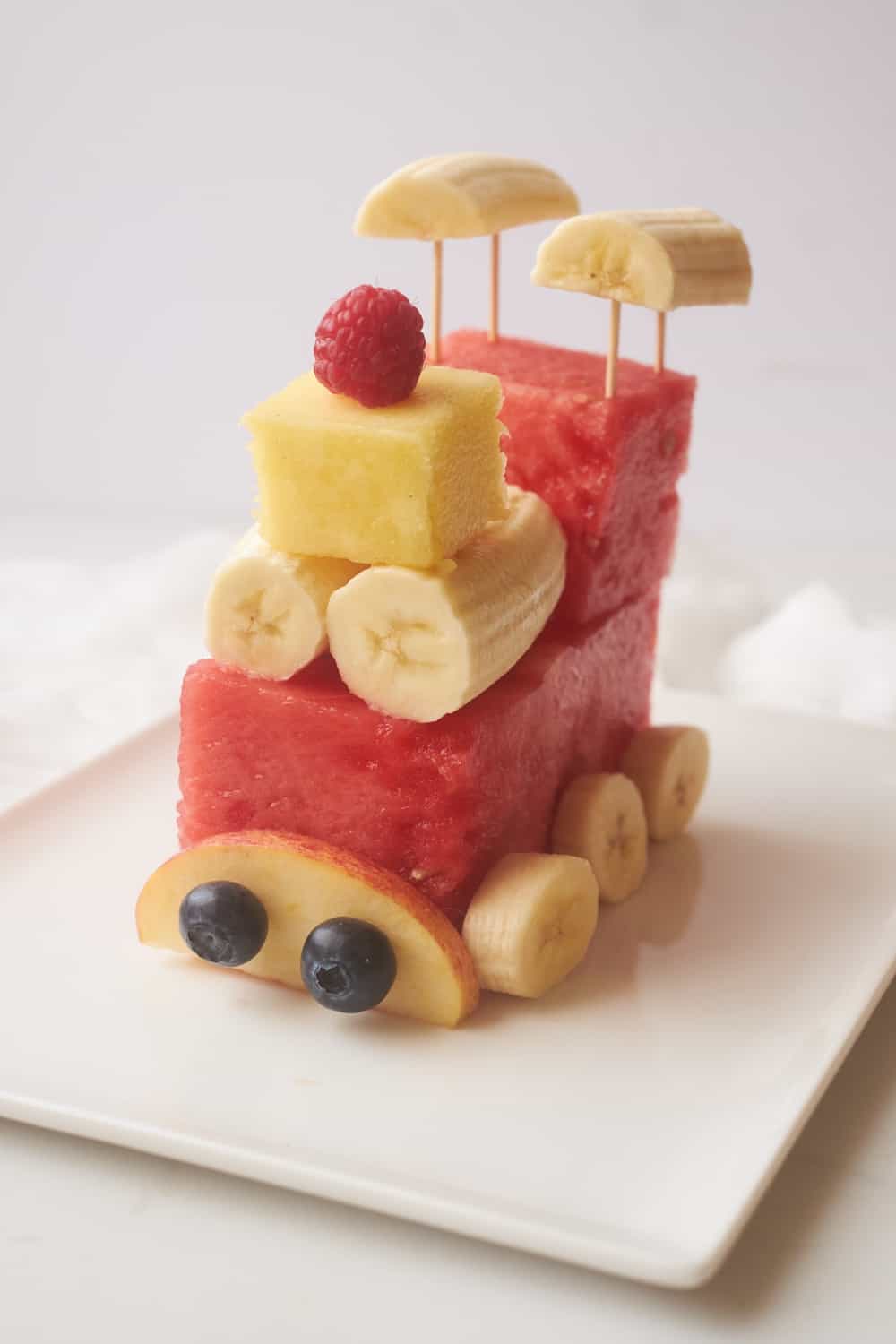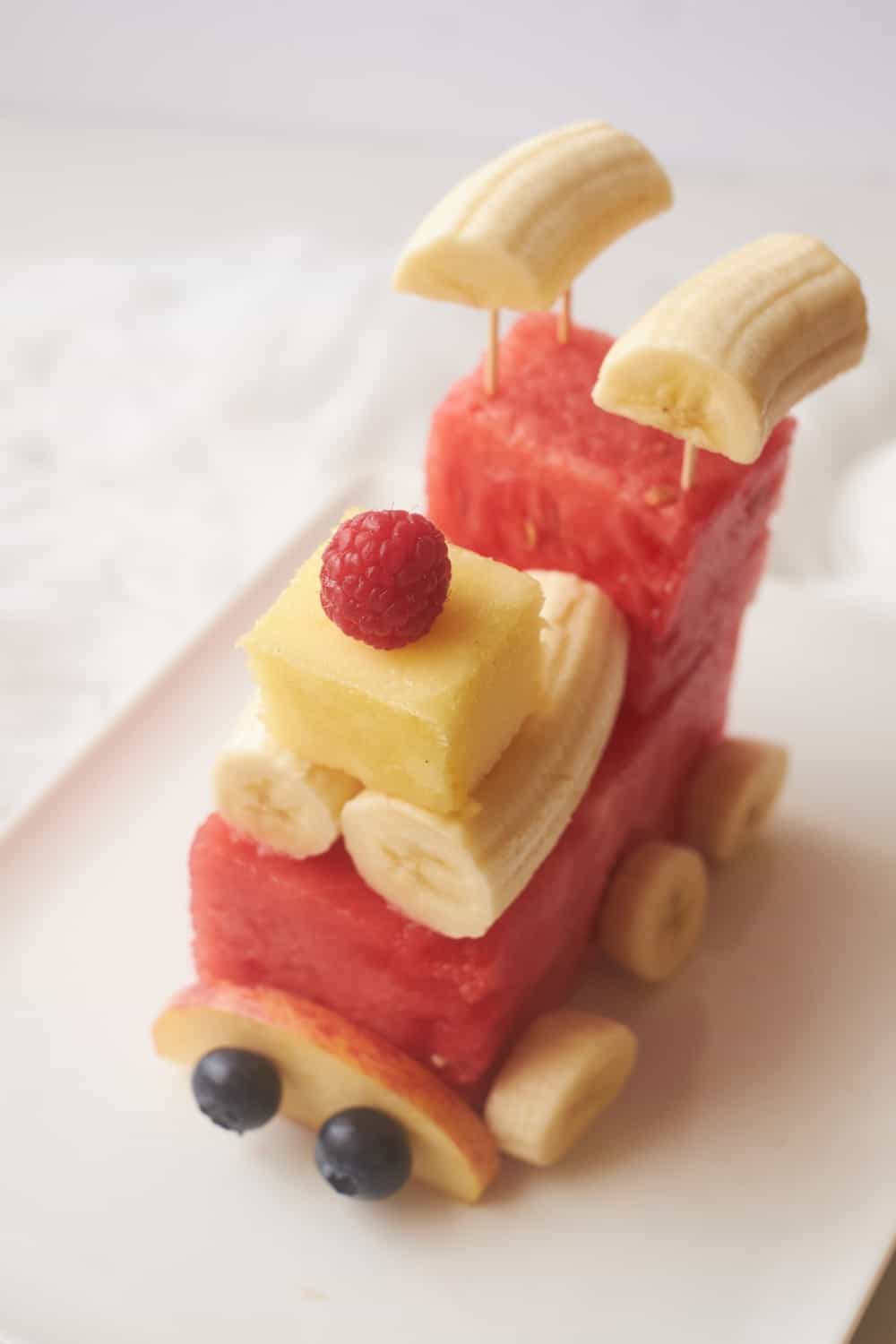 Can you use frozen fruit for this fruit train?
I suppose for certain parts you could, but I don't recommend doing so. If you can use fresh fruit, do it. The flavor is really, really good.
Fruit Train – Ingredients
Watermelon
Bananas
Blueberries
Apples

Raspberries
Toothpicks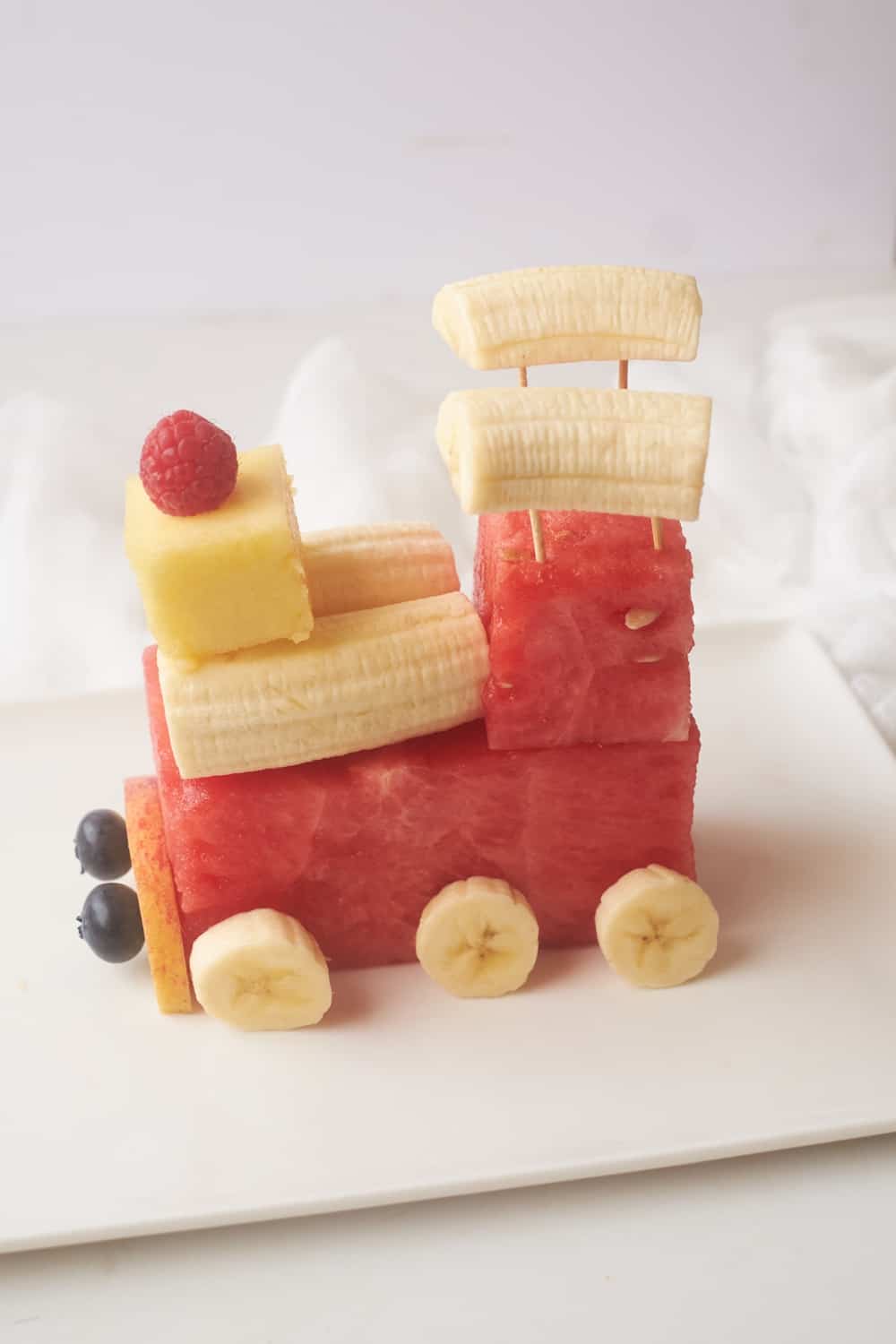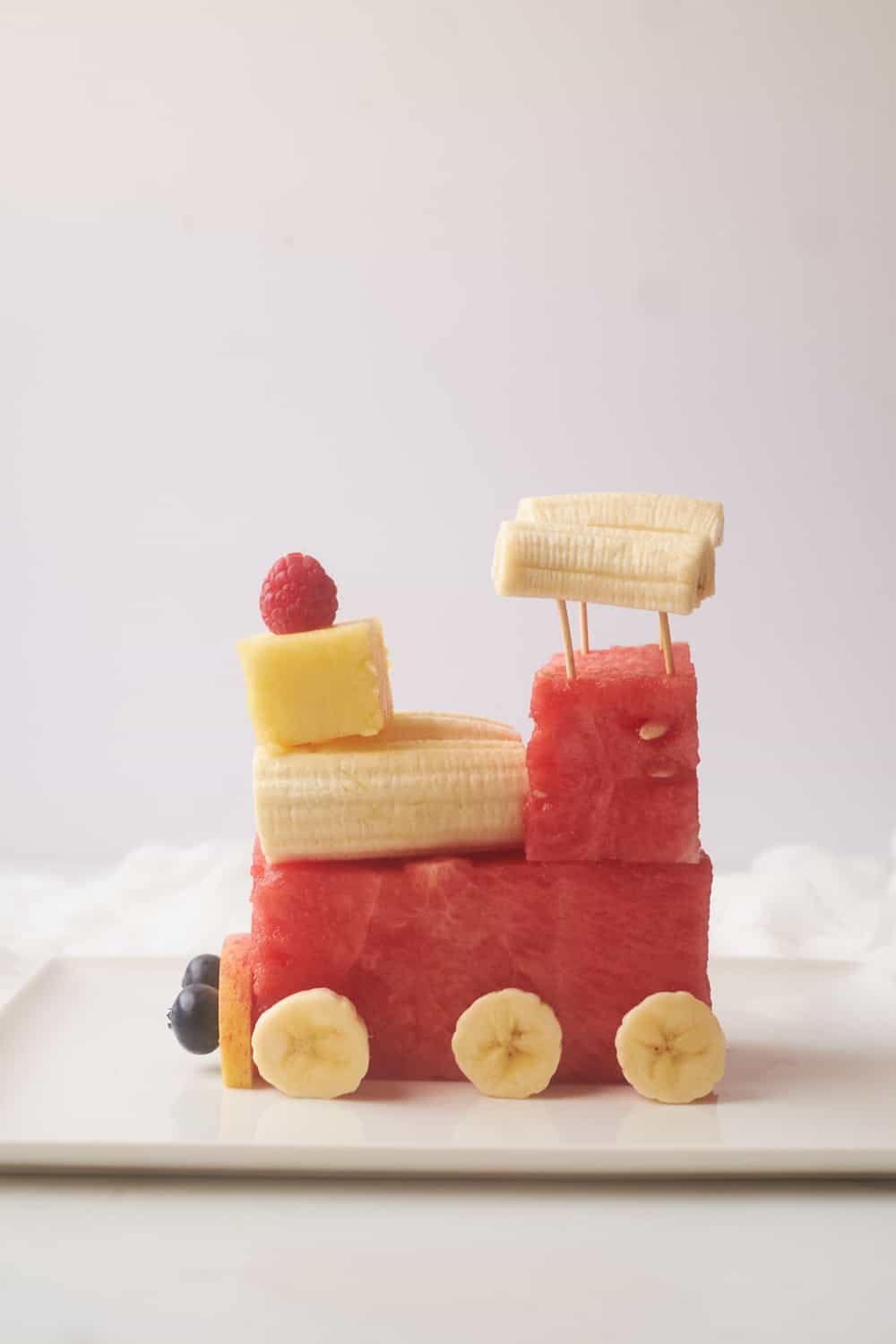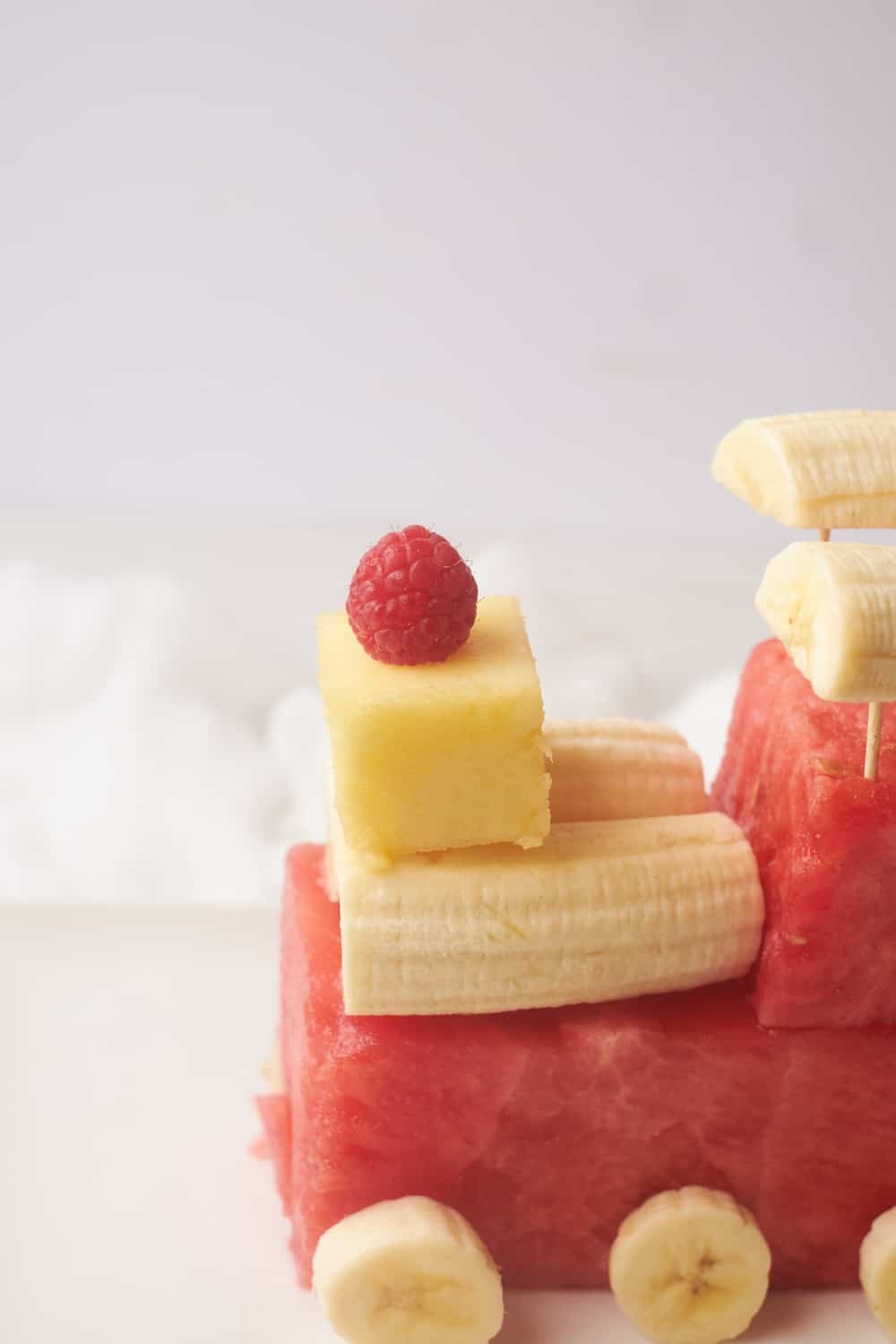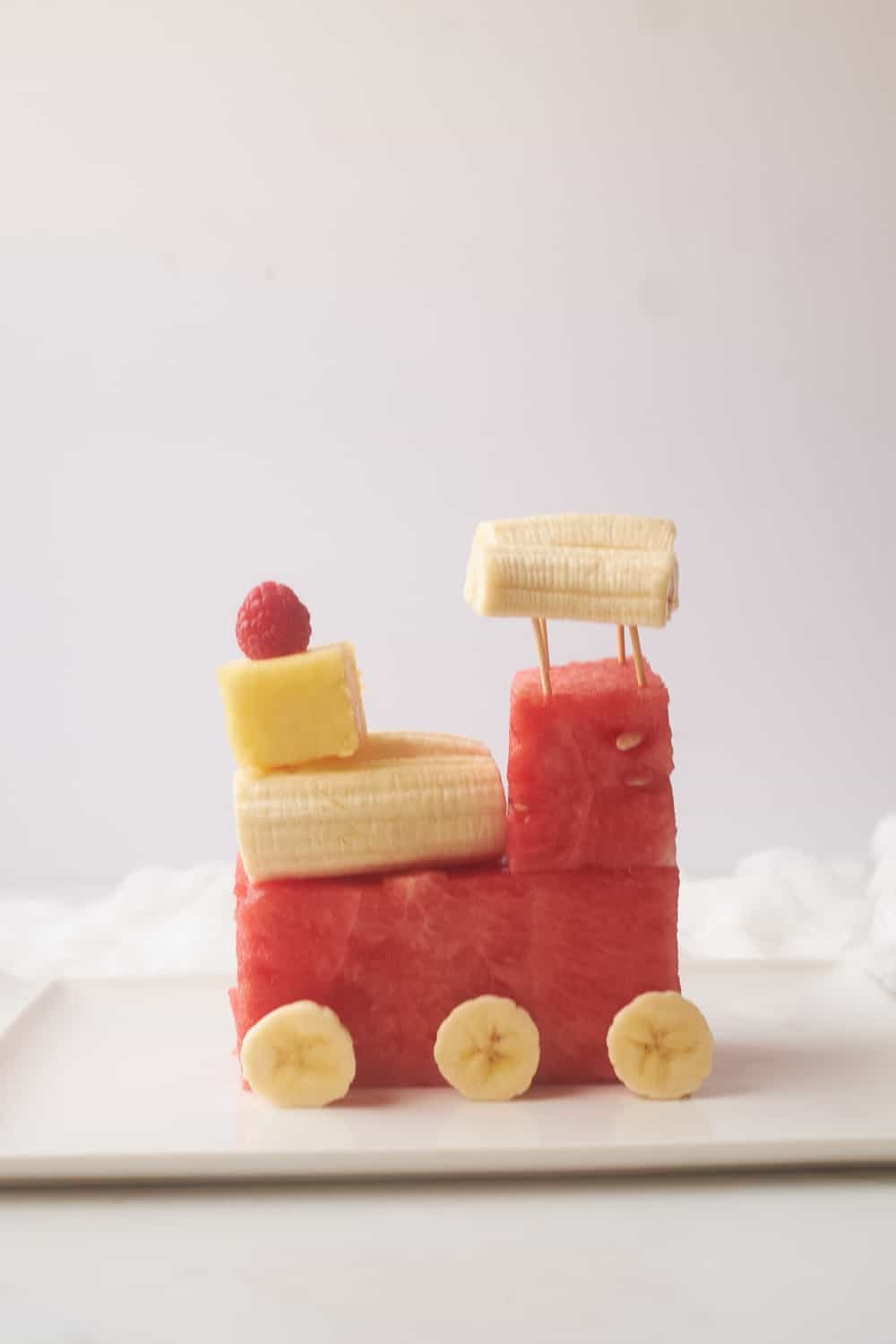 What are fun ideas to make these fruit trains for?
These fruit trains are so much fun for train-themed birthdays, weekend sleepovers, or just a fun weekend treat to enjoy at home.
These are great during the summer months when it's super hot outside because the fruit train is so refreshing to bite into!
If you're ready to try a whole new spin on eating fruit, make the fruit into a train! I'm serious when I say that the kids are going to love being a part of such a fun and delicious process.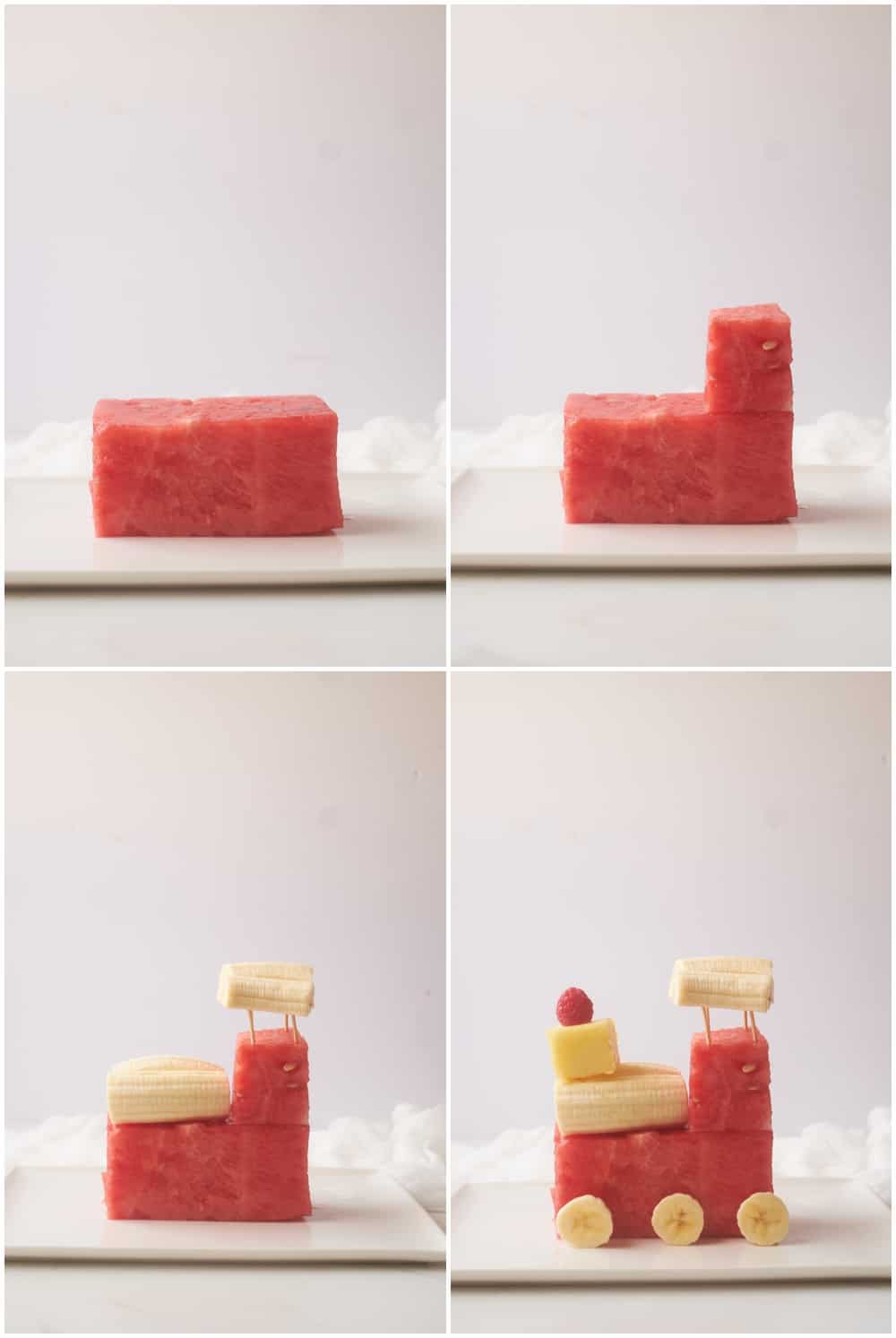 INSTRUCTIONS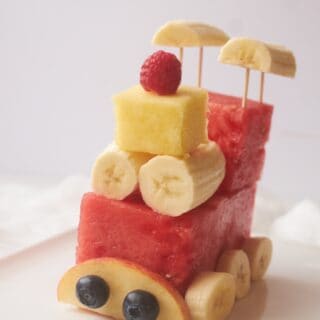 Fruit Train
This simple fruit train recipe is a great way to eat more fresh fruit!
Ingredients
Watermelon

Bananas

Blueberries

Apples

Raspberries

Toothpicks
Instructions
Cut the water melon into two rectangles, one smaller than the other.

Use bananas as wheels and attach with toothpicks.

Attach the caboose with toothpicks, I used banana for that as well.

I used an apple slice as the lights with berries attached.