By using this site, you agree to our Terms of Use. This post may contain affiliate links. Read our disclosure policy.
Follow us on Instagram for more fun food ideas for kids!
Do you have an Elmo fan in the house? These Elmo Cupcakes are the perfect way to make them a special and delicious treat!
We've been fans of Elmo forever same as Cookie Monster! What's not to love about the furry red guy? He's adorable, he's friendly, and he has the cutest laugh, ever. This is what prompted us to create these Elmo Cupcakes in the first place. Because from the moment that we were making the cupcakes to the moment that we were eating them, the kids had a smile on their faces the entire time.
Since we used premade cupcakes for this recipe, it's really a breeze to do! This means that you don't have to spend time making the cupcakes from scratch which really saves a ton of time! That just leaves adding the frosting and decorating!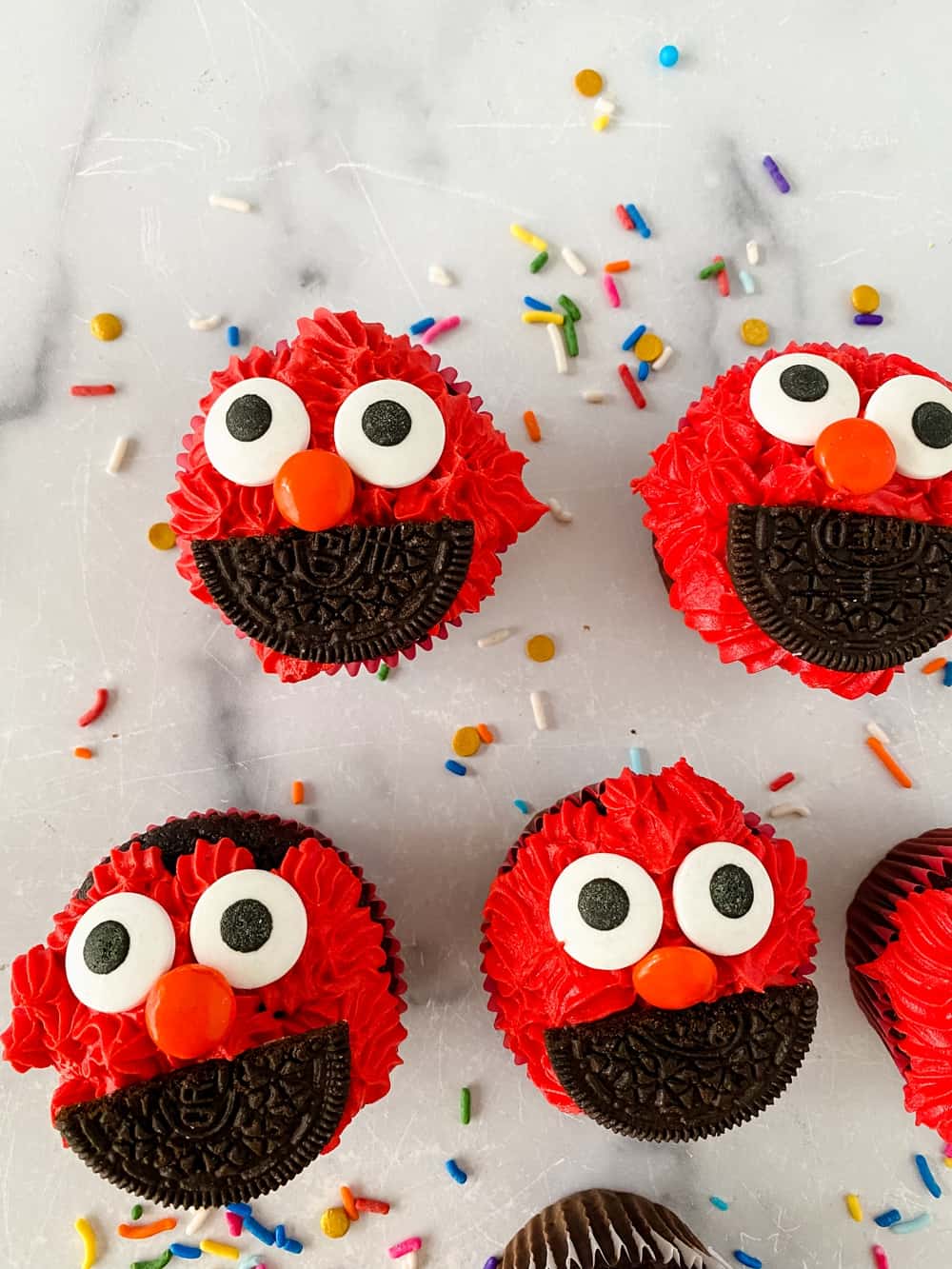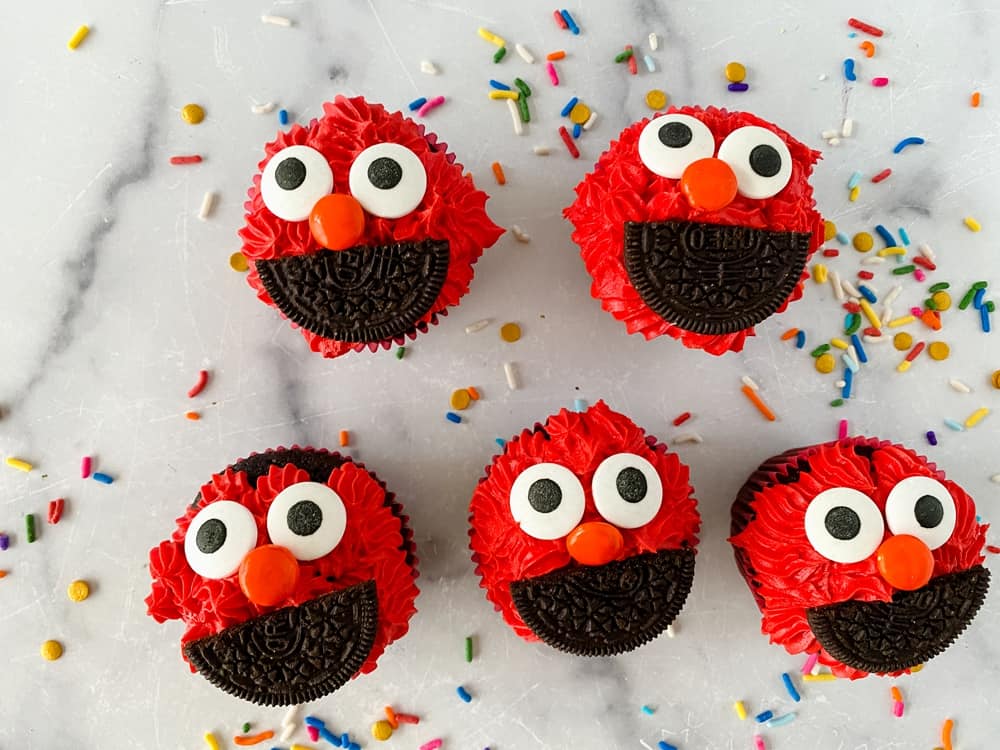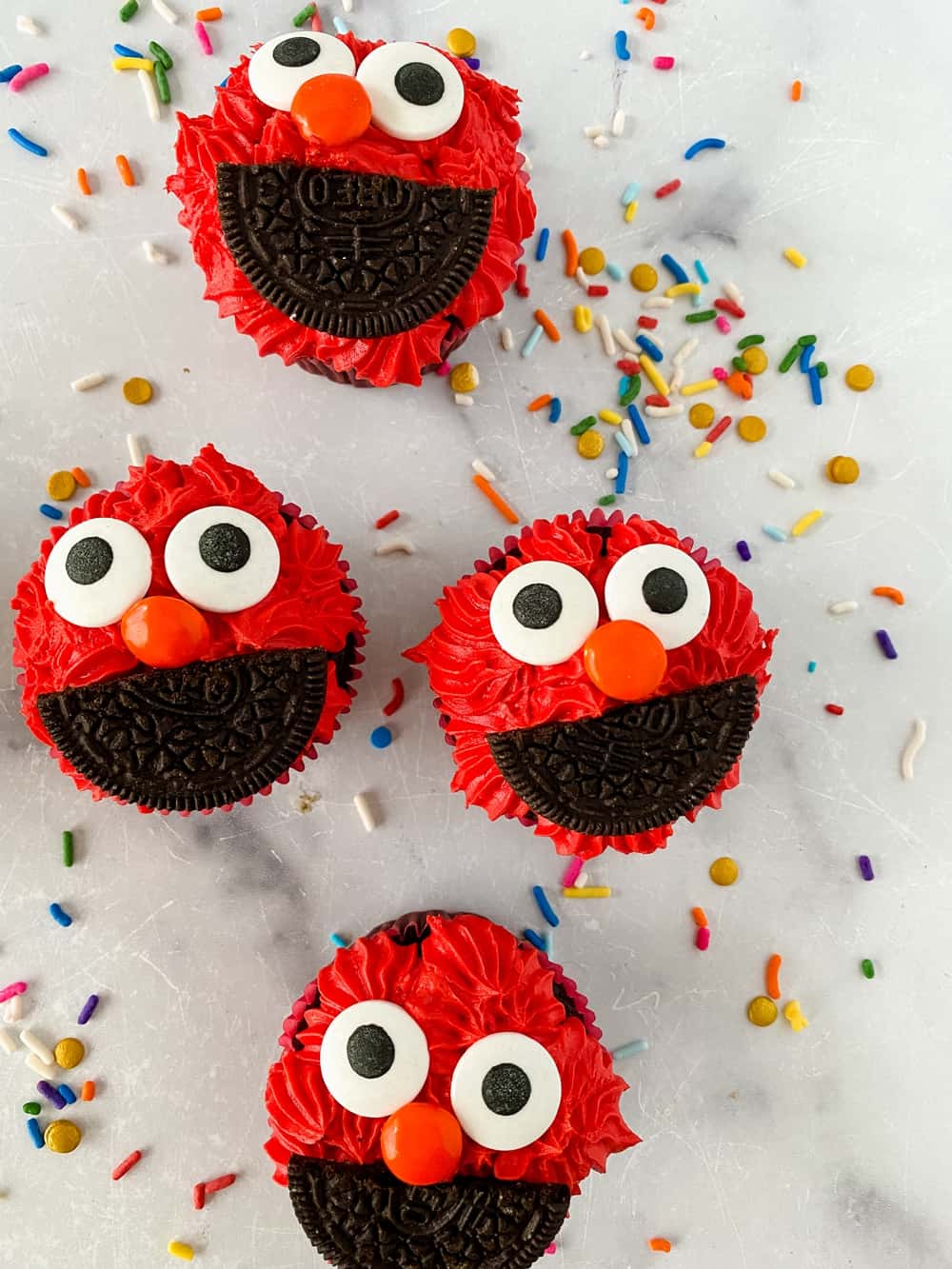 Can you make cupcakes from scratch?
Yes, you can. Just be sure that you let the cupcakes cool down all the way if you're going to bake them from scratch. That way the frosting won't melt off and you can decorate them fast.
Elmo Cupcakes – Ingredients
Piping Bags
Wilton Triple Star Decorating Tip
Couplers (if using tip 18)
White American Buttercream
Red Gel Food Coloring
Pink gel food coloring
Prebaked Cupcakes
Candy eyeballs
Oreo Cookies
Orange candy (skittles or plain M&ms)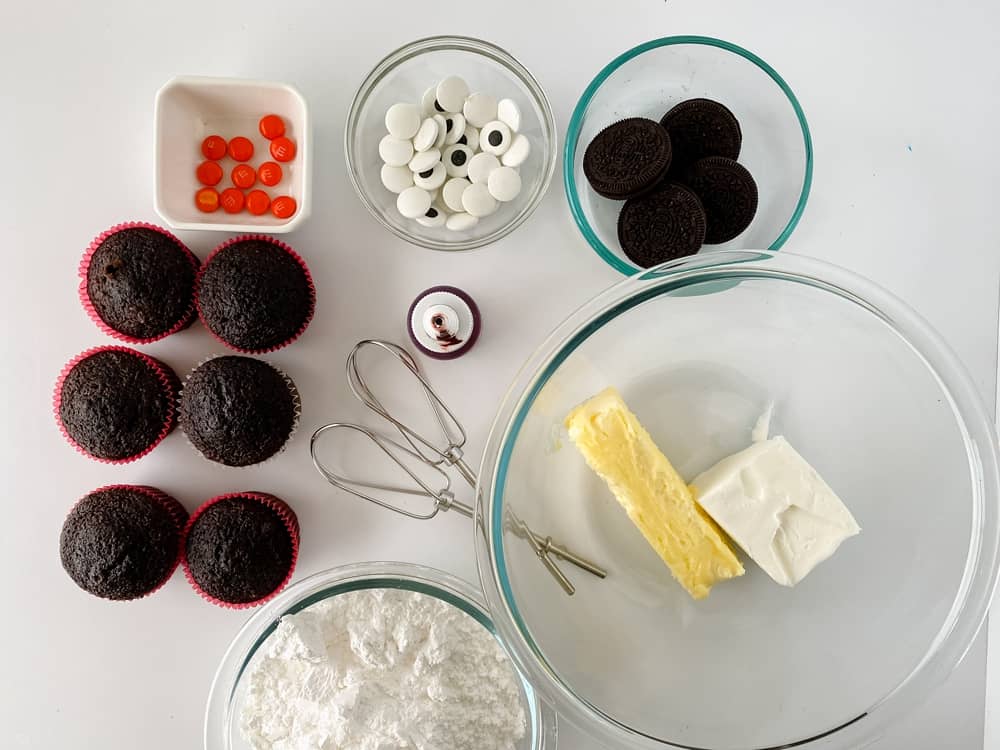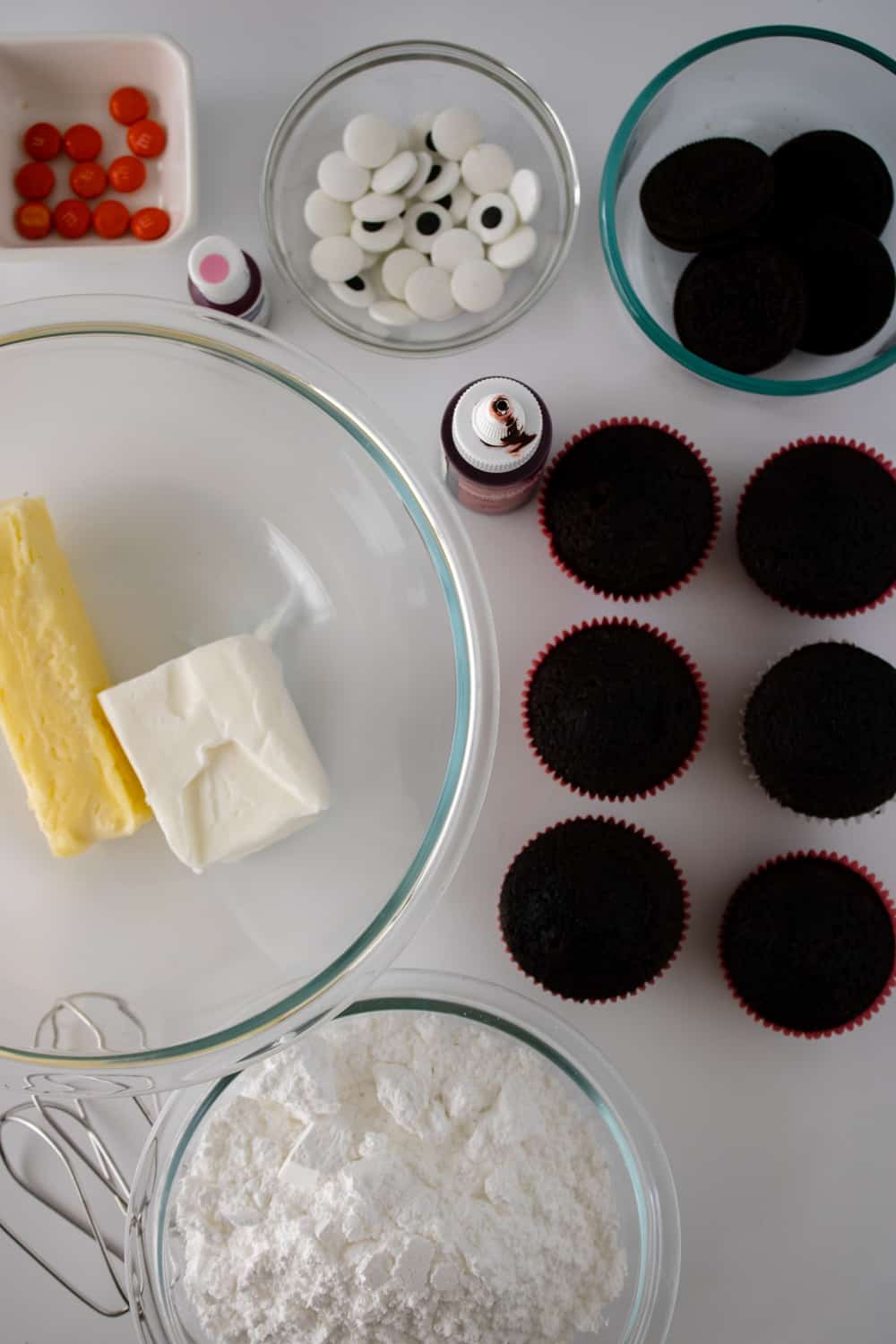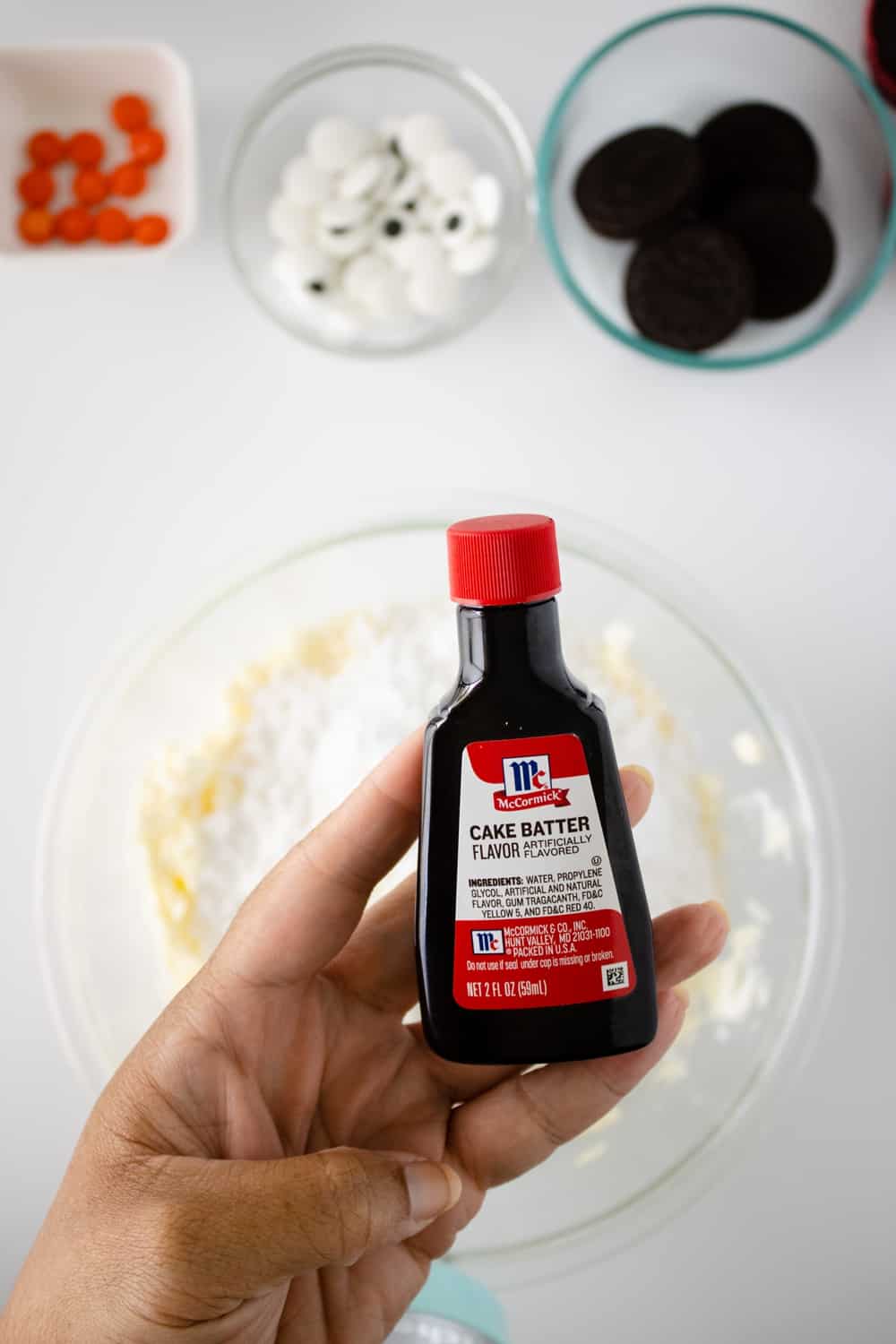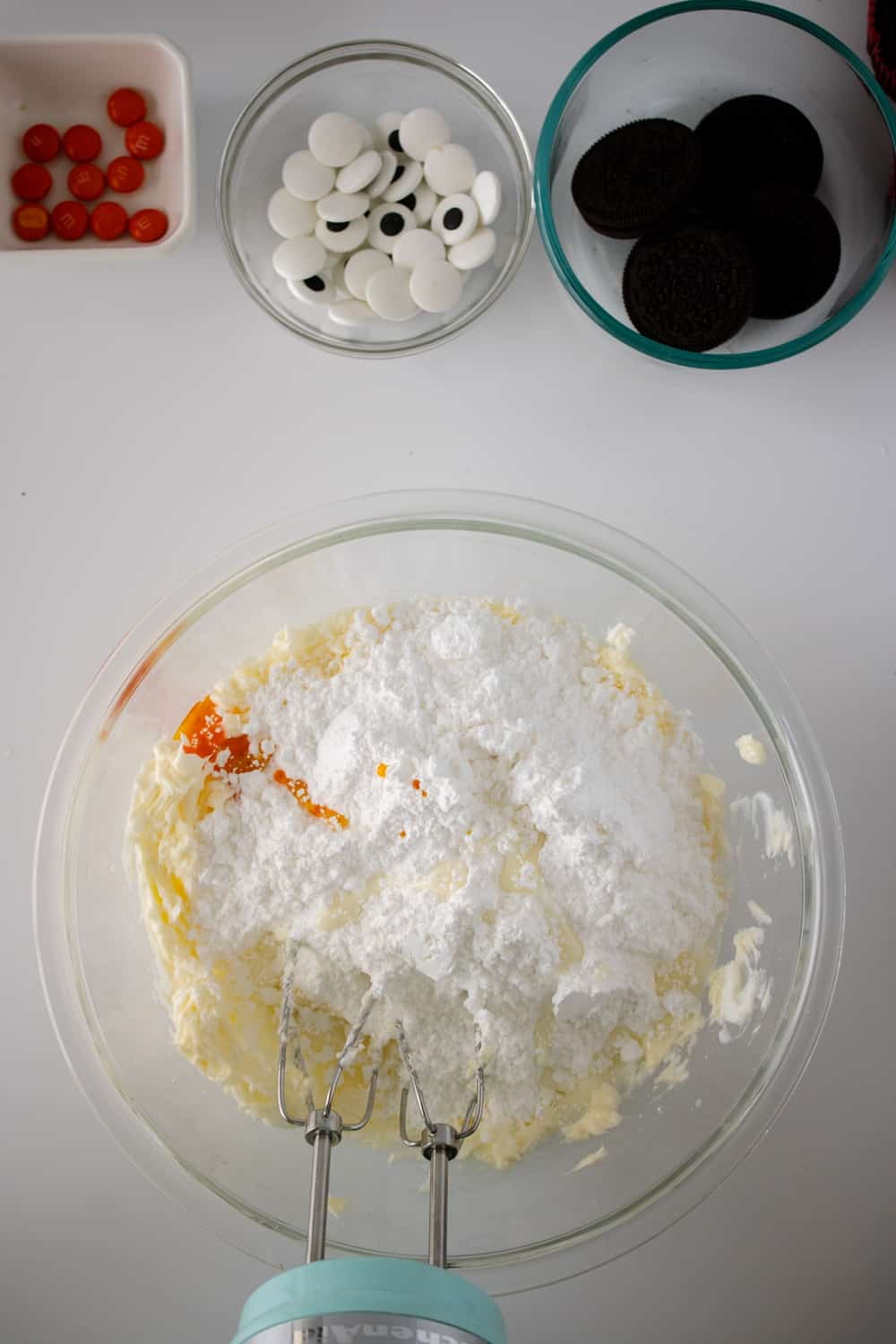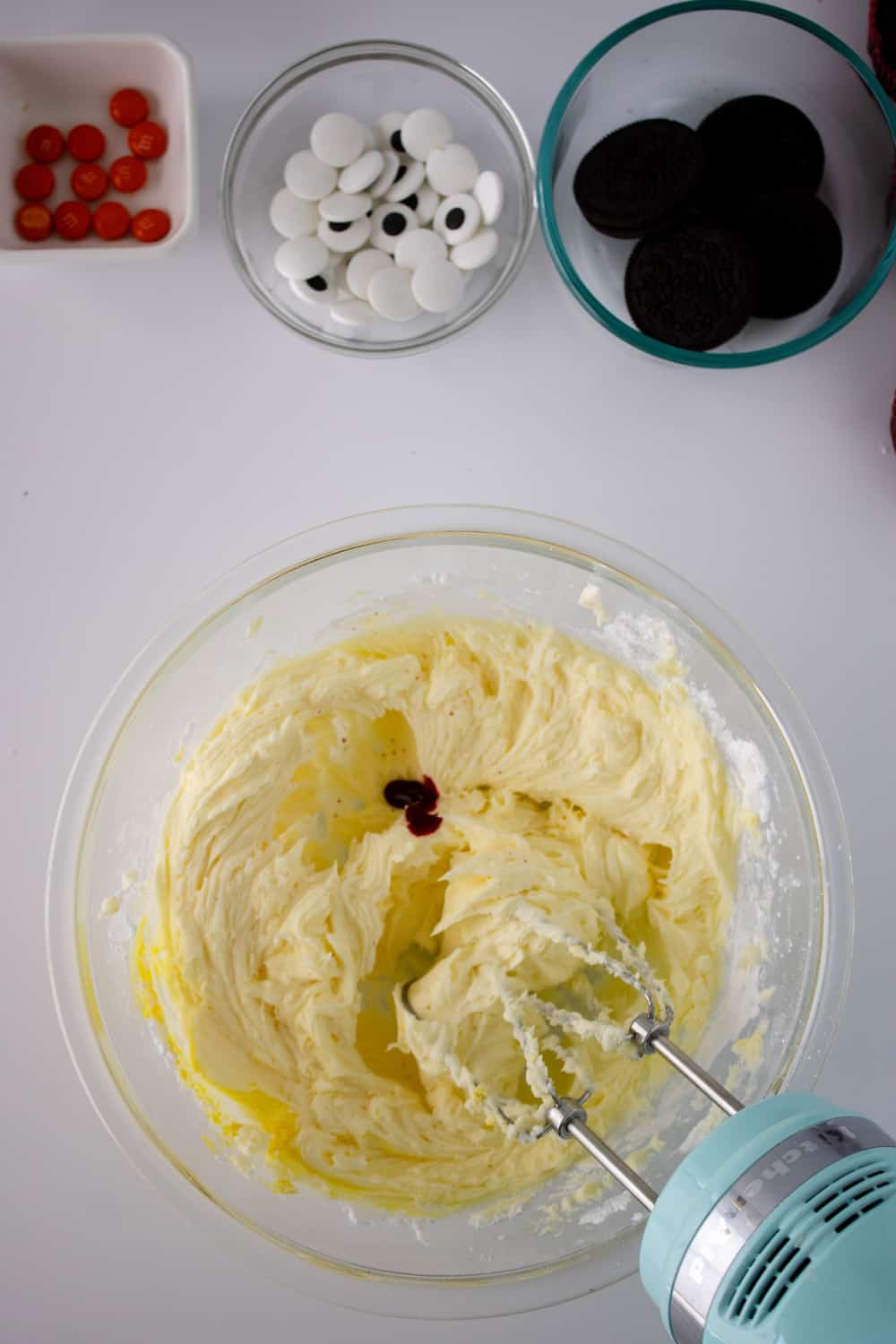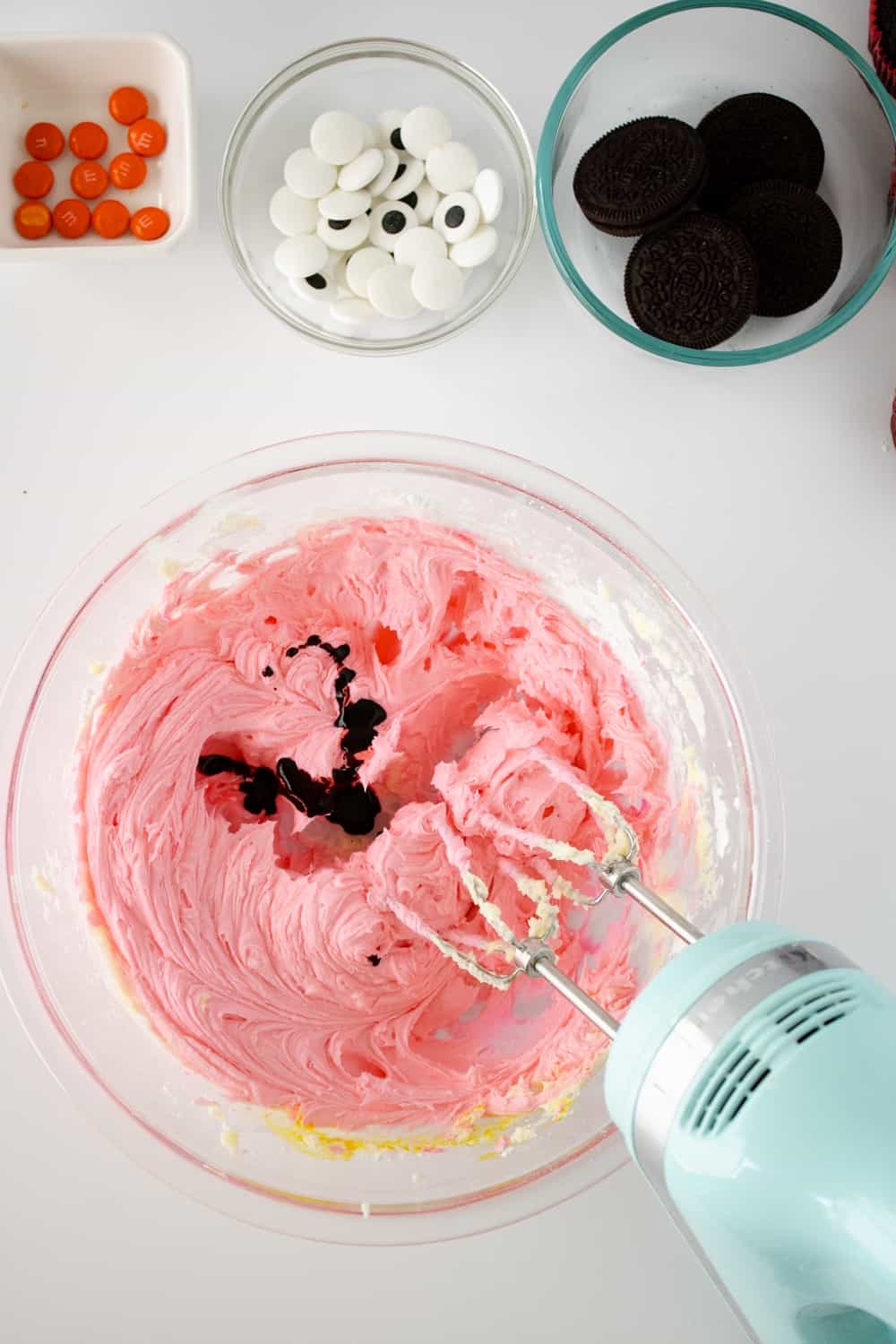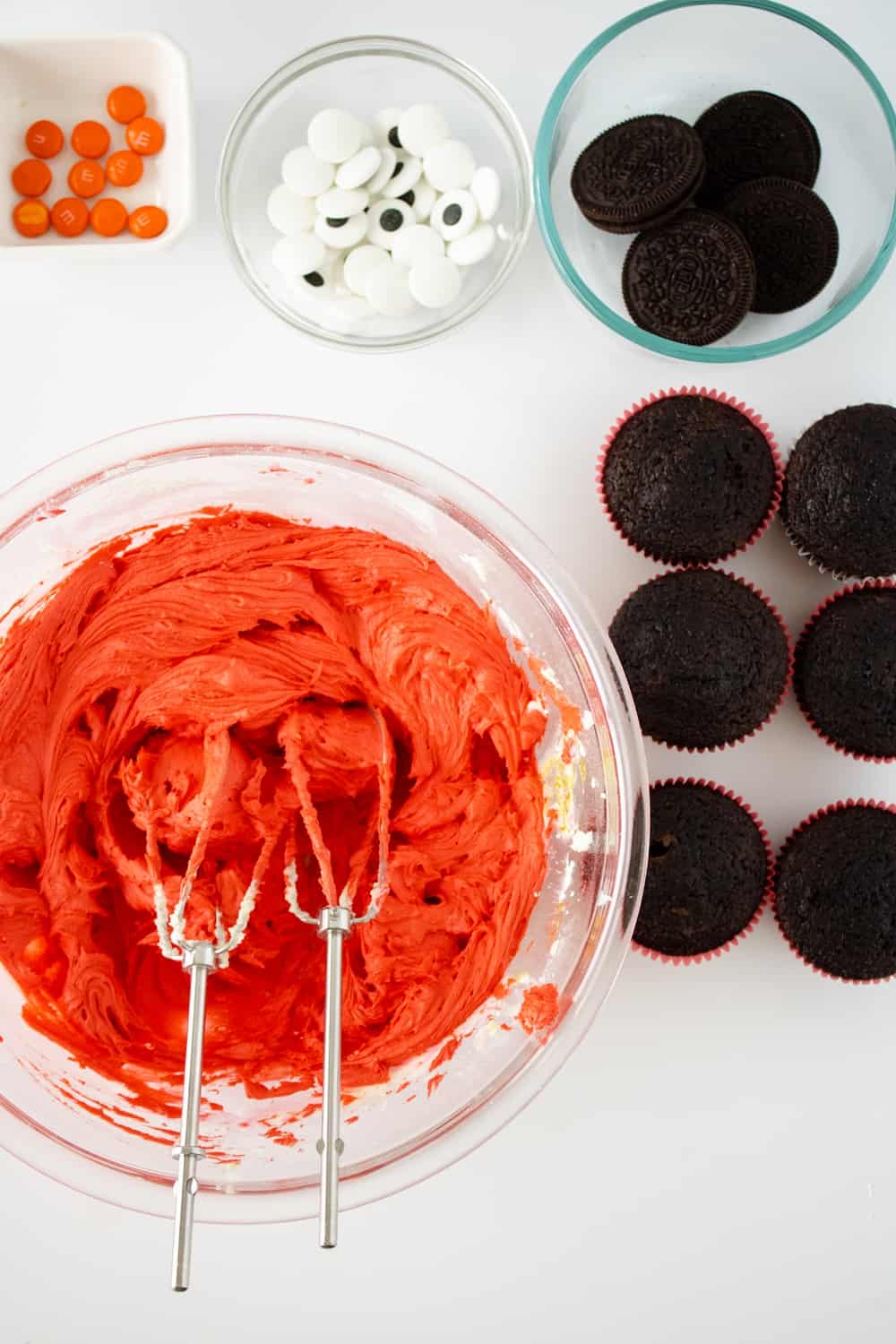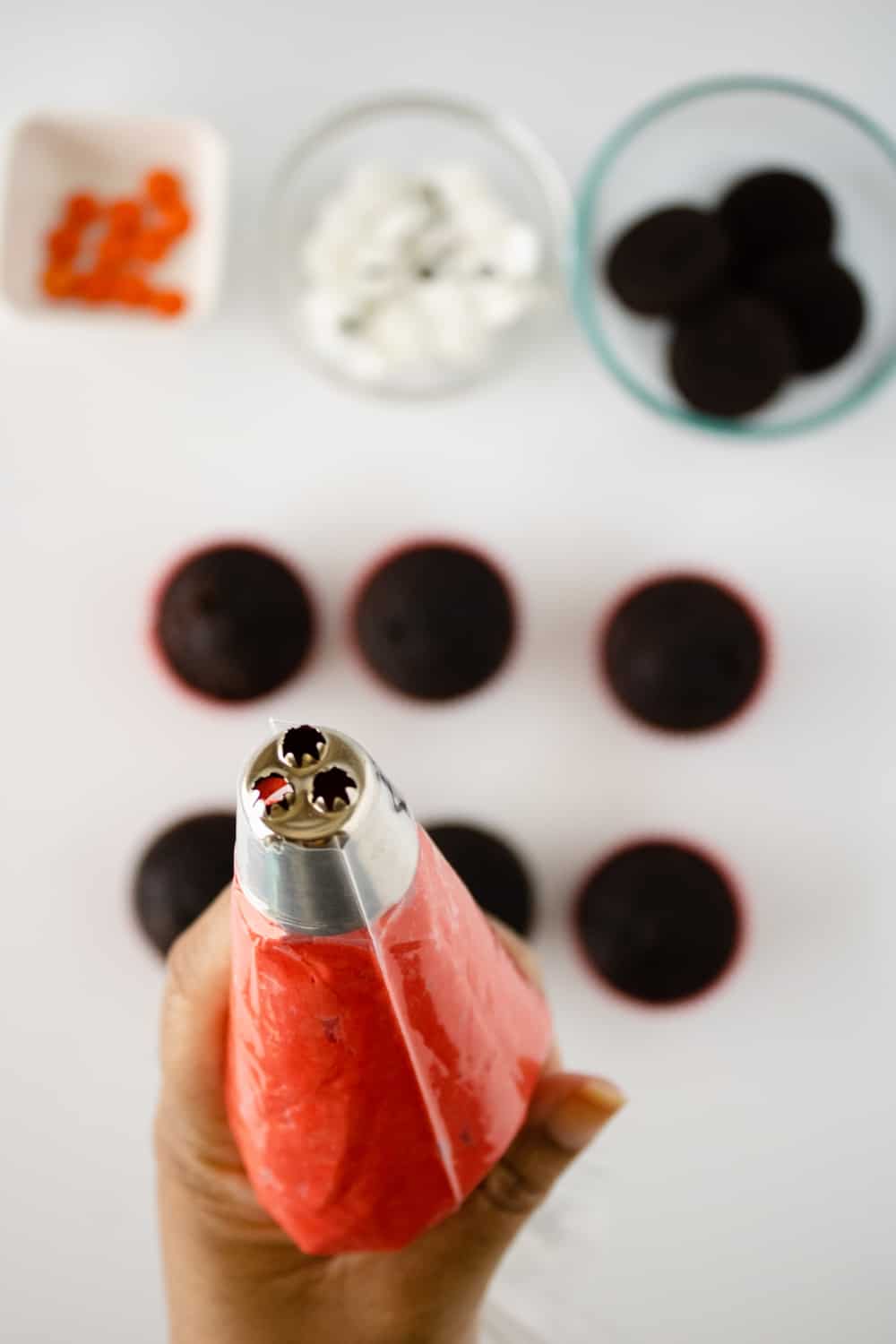 How do you store leftover cupcakes?
If you want to keep your cupcakes fresh, just store them in an airtight container and keep them in the fridge. This will keep them fresh and delicious and ready to enjoy.
Tips for Making Elmo Cupcakes
Making these cupcakes isn't hard to do but there are a few tips to keep in mind.
If you have a favorite buttercream recipe, make it homemade! You can also pair it with homemade cupcakes as well for a truly homemade dessert.
If you want to freeze the cupcakes, just freeze them before adding on the frosting and Oreo. You can then freeze them and use them for later.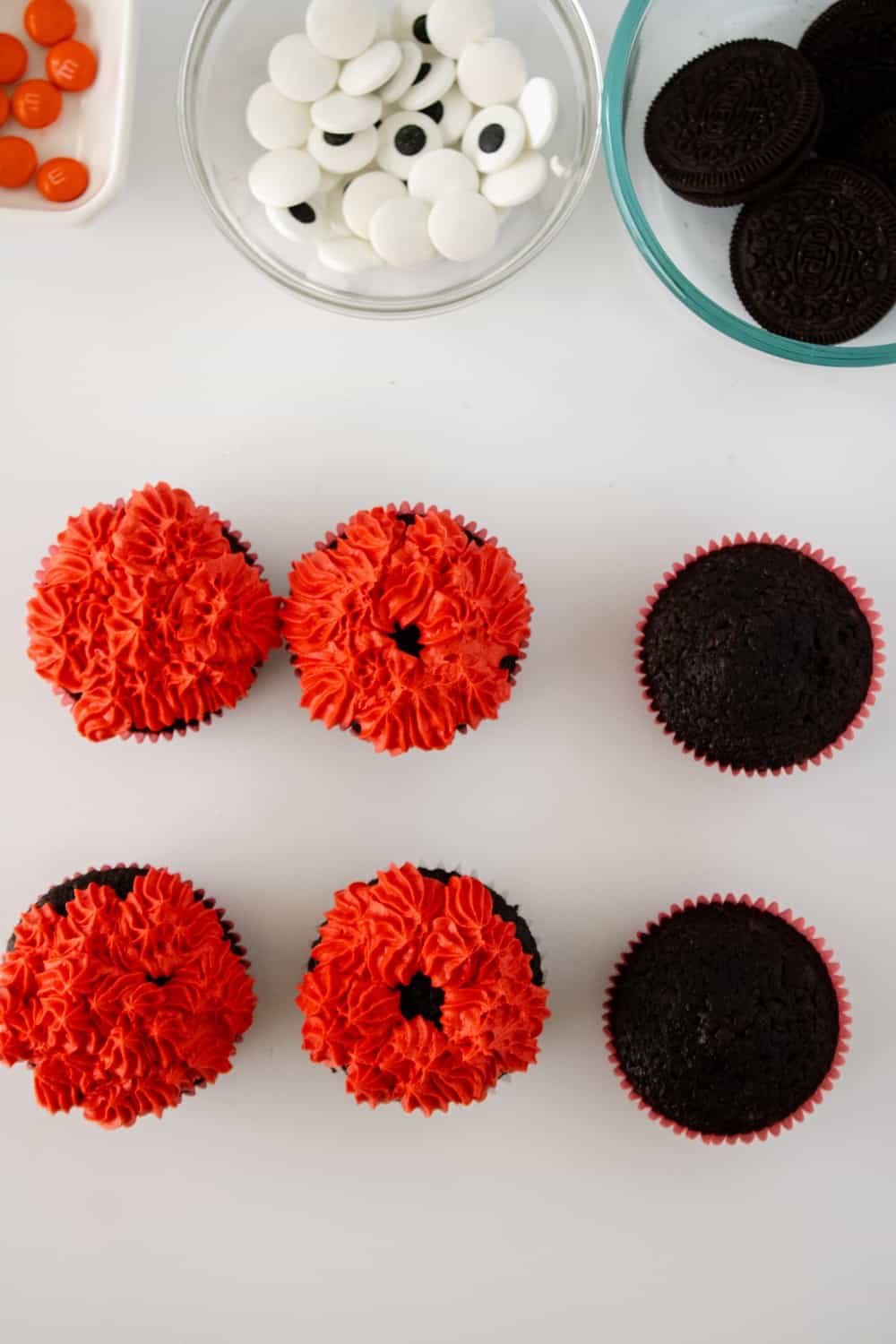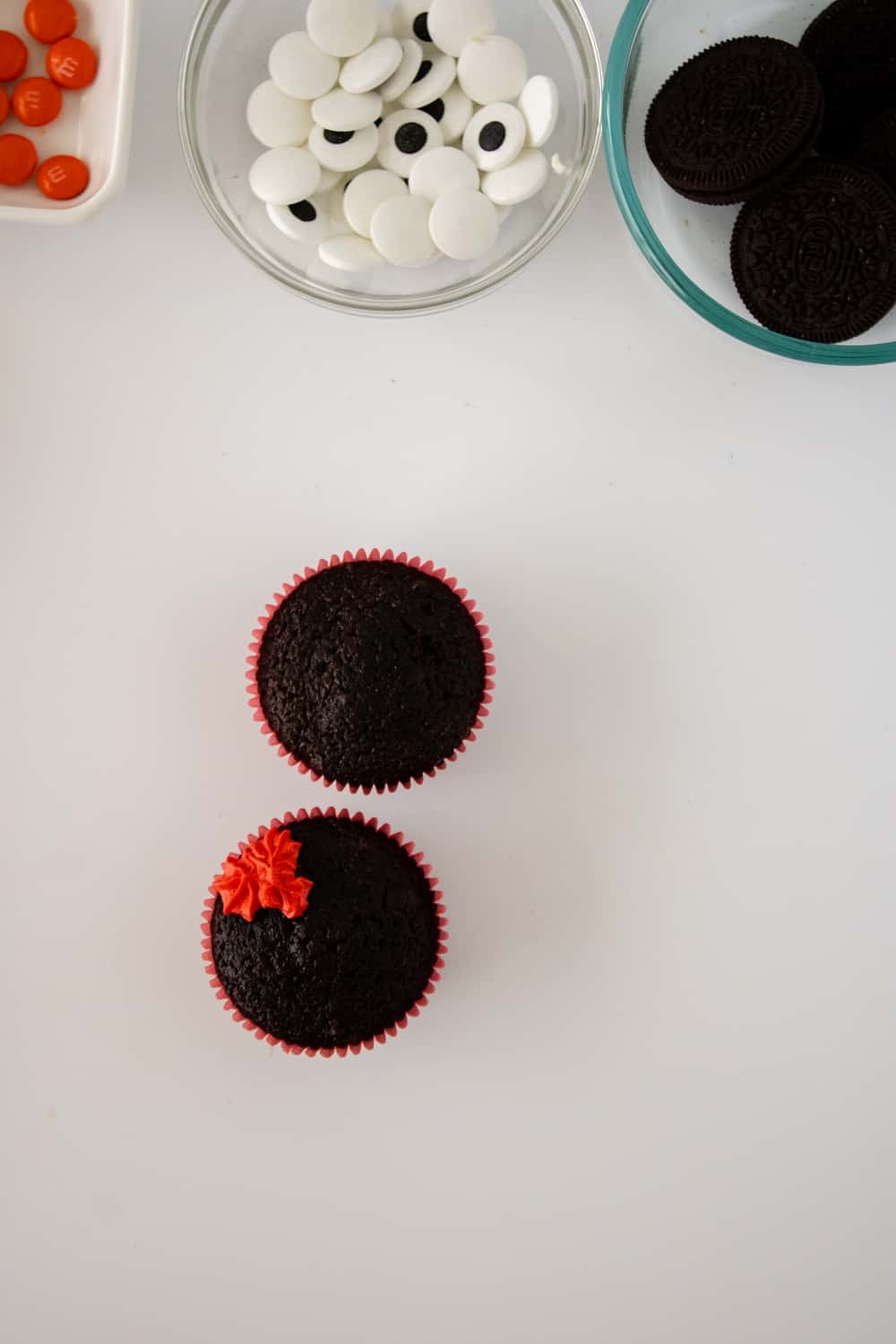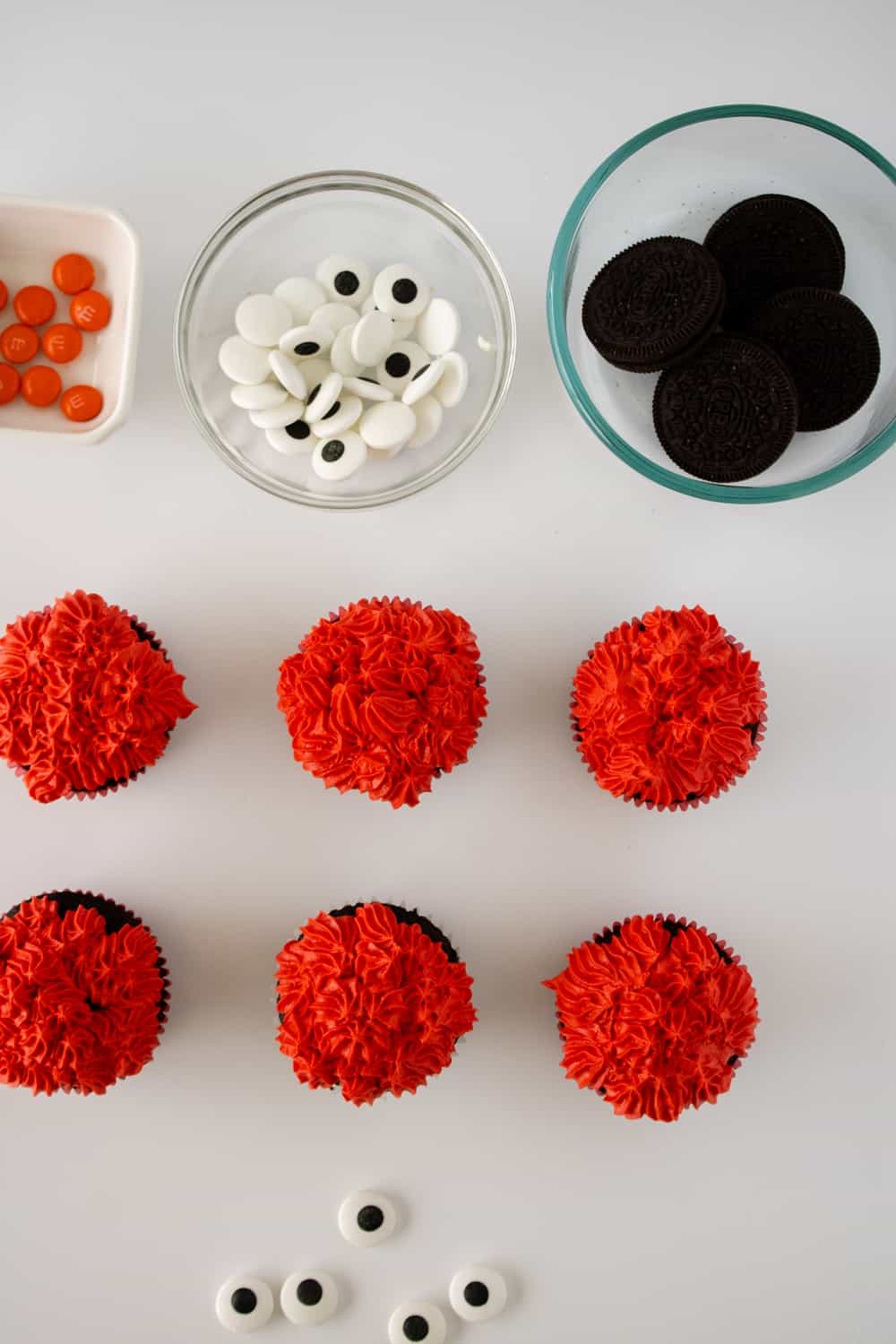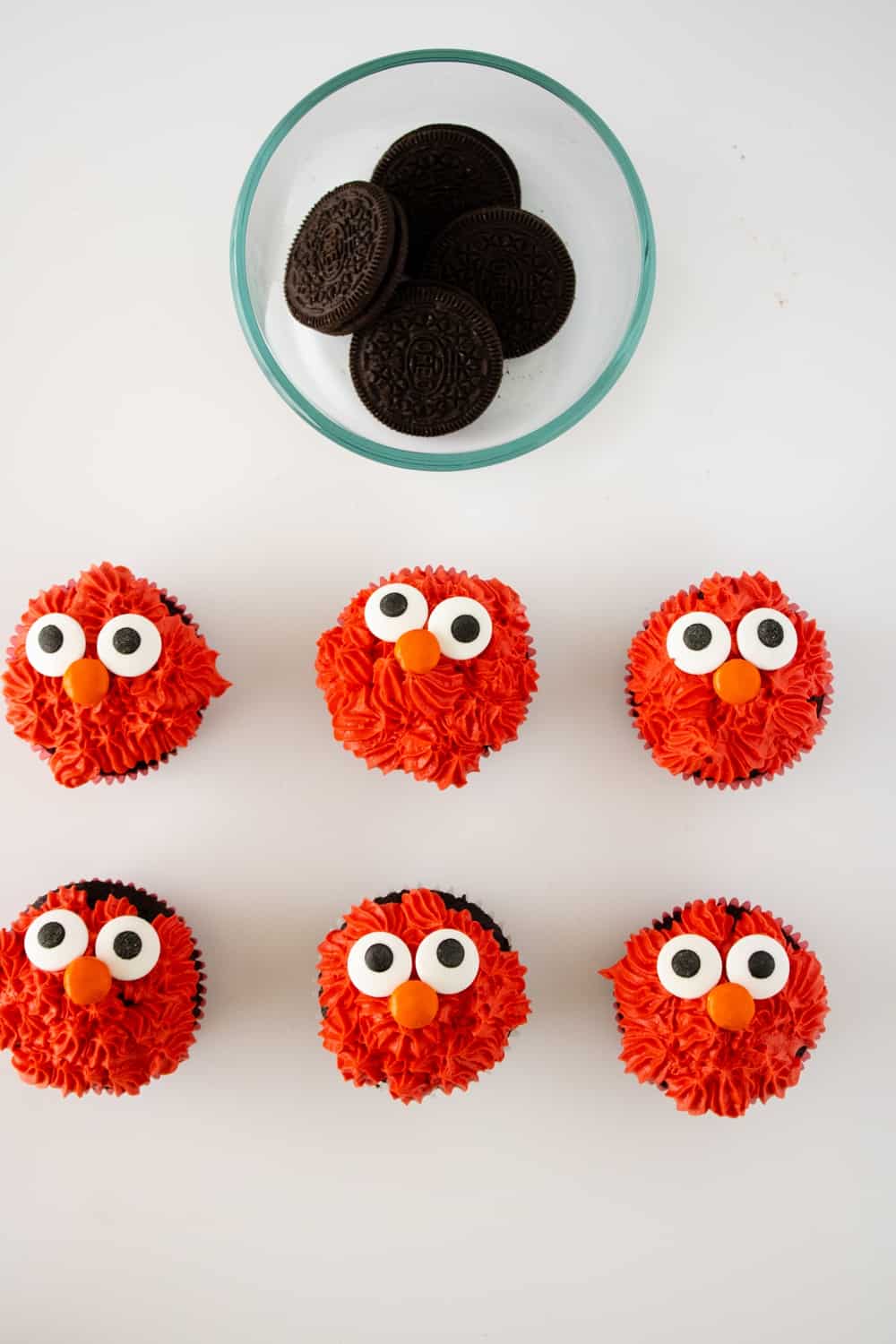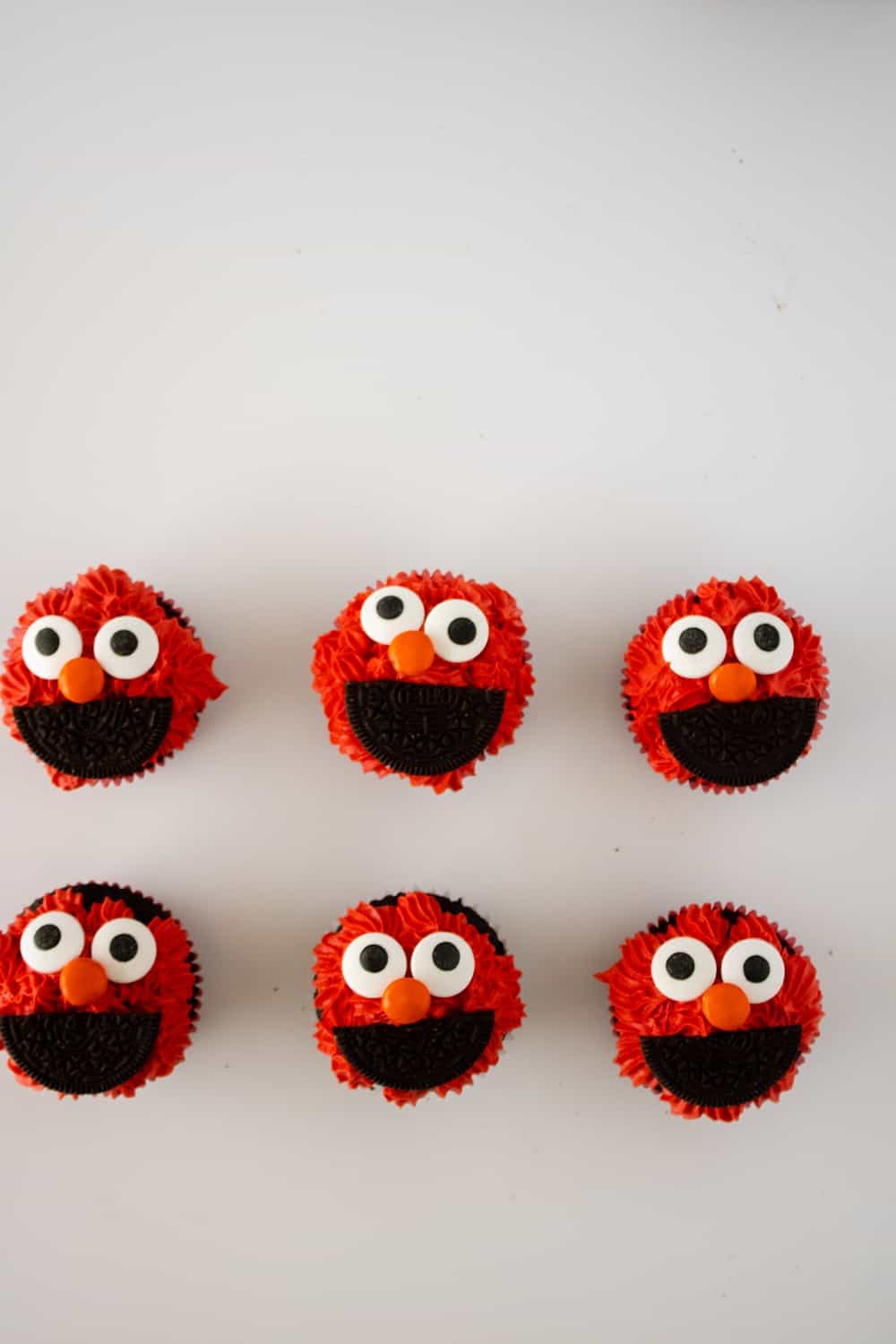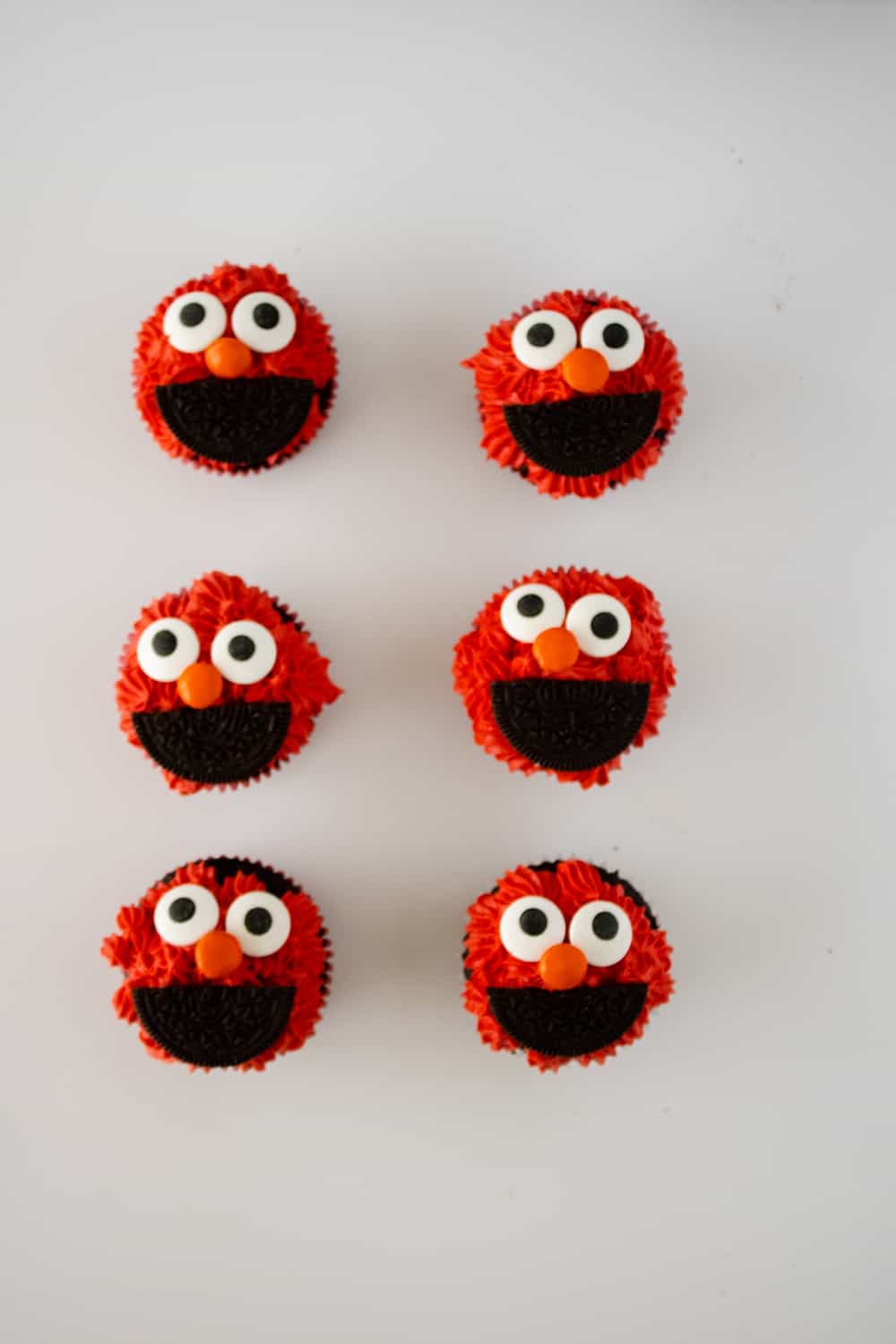 INSTRUCTIONS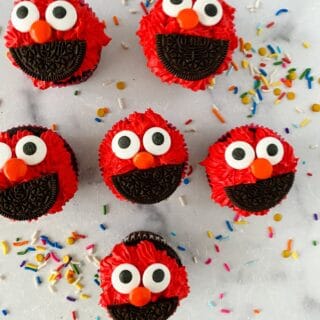 Elmo Cupcakes
These cupcakes are perfect for a birthday party treat!
Ingredients
Piping Bags

Wilton Triple Star Decorating Tip

Couplers (if using tip 18)

Buttercream

Red Gel Food Coloring

Pink gel food coloring

Prebaked Cupcakes

Candy eyeballs

Oreo Cookies

Orange candy (skittles or plain M&ms)
Instructions
First, make your buttercream. Add one drop of pink gel food coloring and mix it completely. Then add 2 drops of red gel food coloring.

Mix for 4-5 mins to fluff up the icing and really saturate the color. Do not skip this two part coloring process. Red + white will give you pink no matter how much you add, you MUST dye it pink first, then add the red).

Fit a piping bag with the triple start decorating tip or a Wilton tip 18. The triple start tip will make this go a lot faster than the single star tip.

Pipe Stars all around the perimeter first then the center.

Carefully position the large eye balls. Next add the orange candy for the nose.

Open the oreos, remove the cream filled center and cut the cookie in half.

Place on the cupcake for the mouth.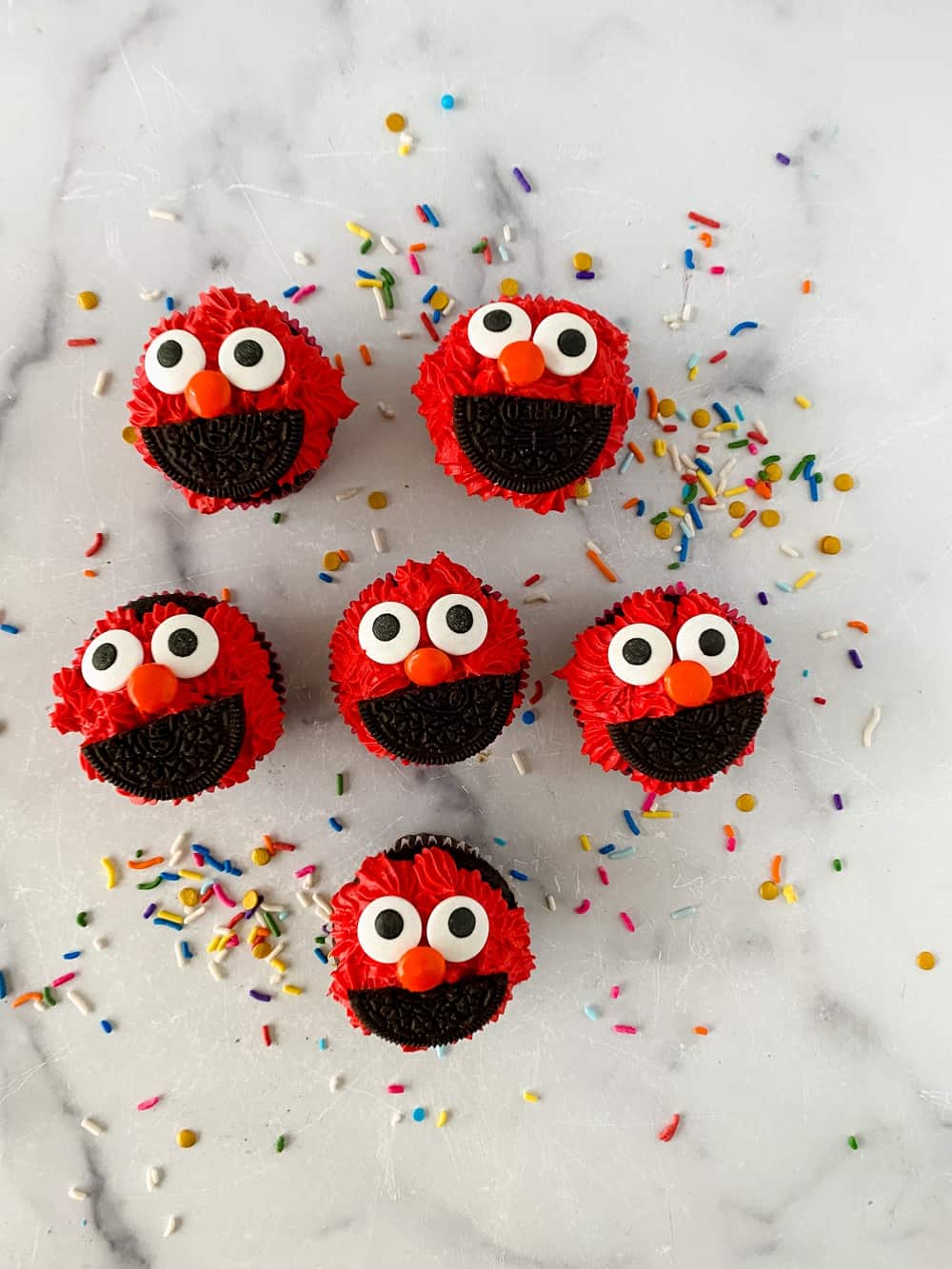 You may also like