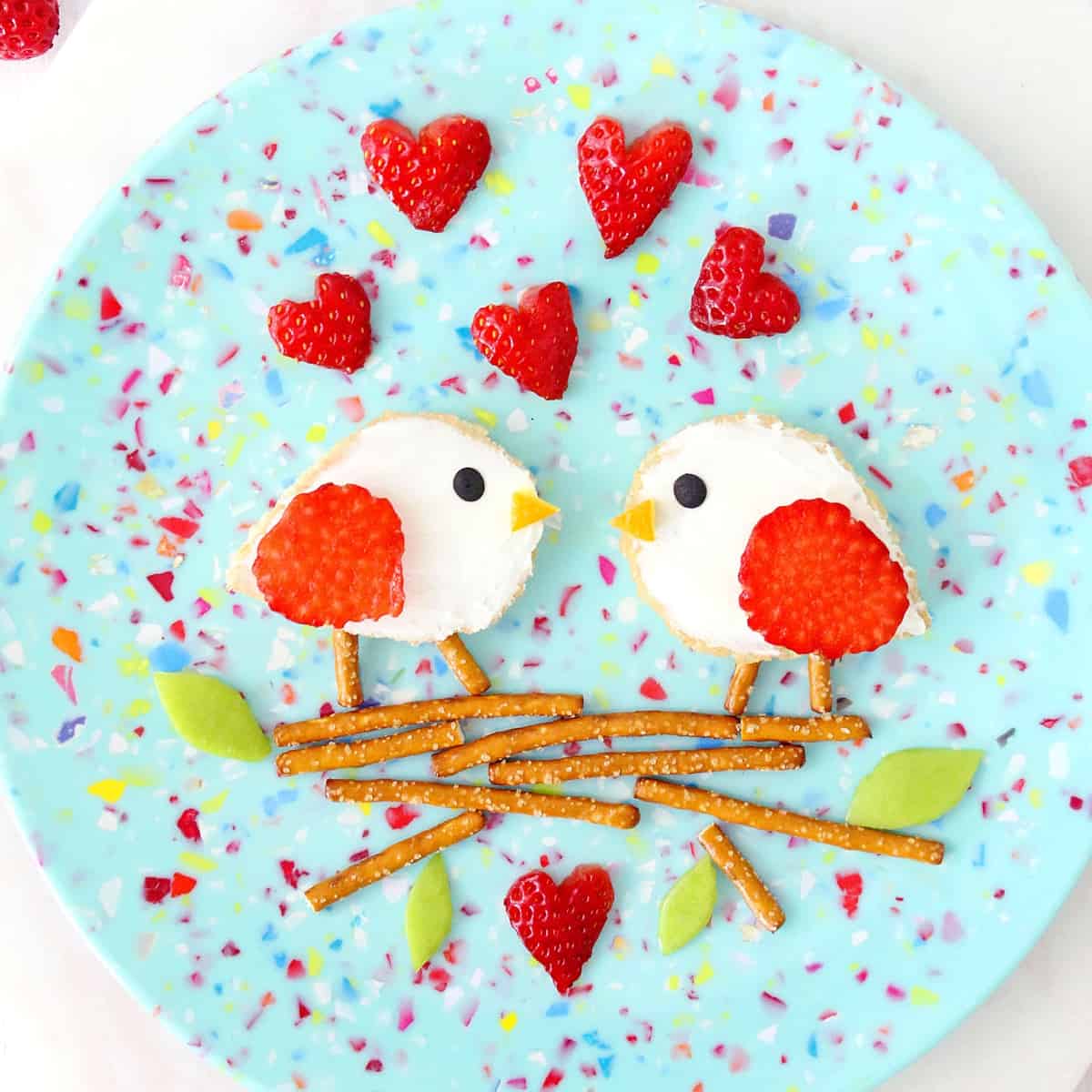 Follow us on Instagram for more fun food ideas for kids!
Sweeten up your Valentine breakfast or lunch for kids with this sweet Love Birds Valentine Toast!
We love making cute toast animal food art for kids. Eating breakfast or lunch can be more fun when you are little and exploring new foods. Food art is a great way to get kids excited about trying new ingredients or foods.
Seasonal holidays like Valentine's Day just gives us another excuse to create cute food for kids 🙂 This love bird toast was inspired by this stock image I found online. Who knew stock images would be such a great inspiration for food!
Instead of just being a pretty photo to look at though, we created it into this cute Valentine lunch for the kids.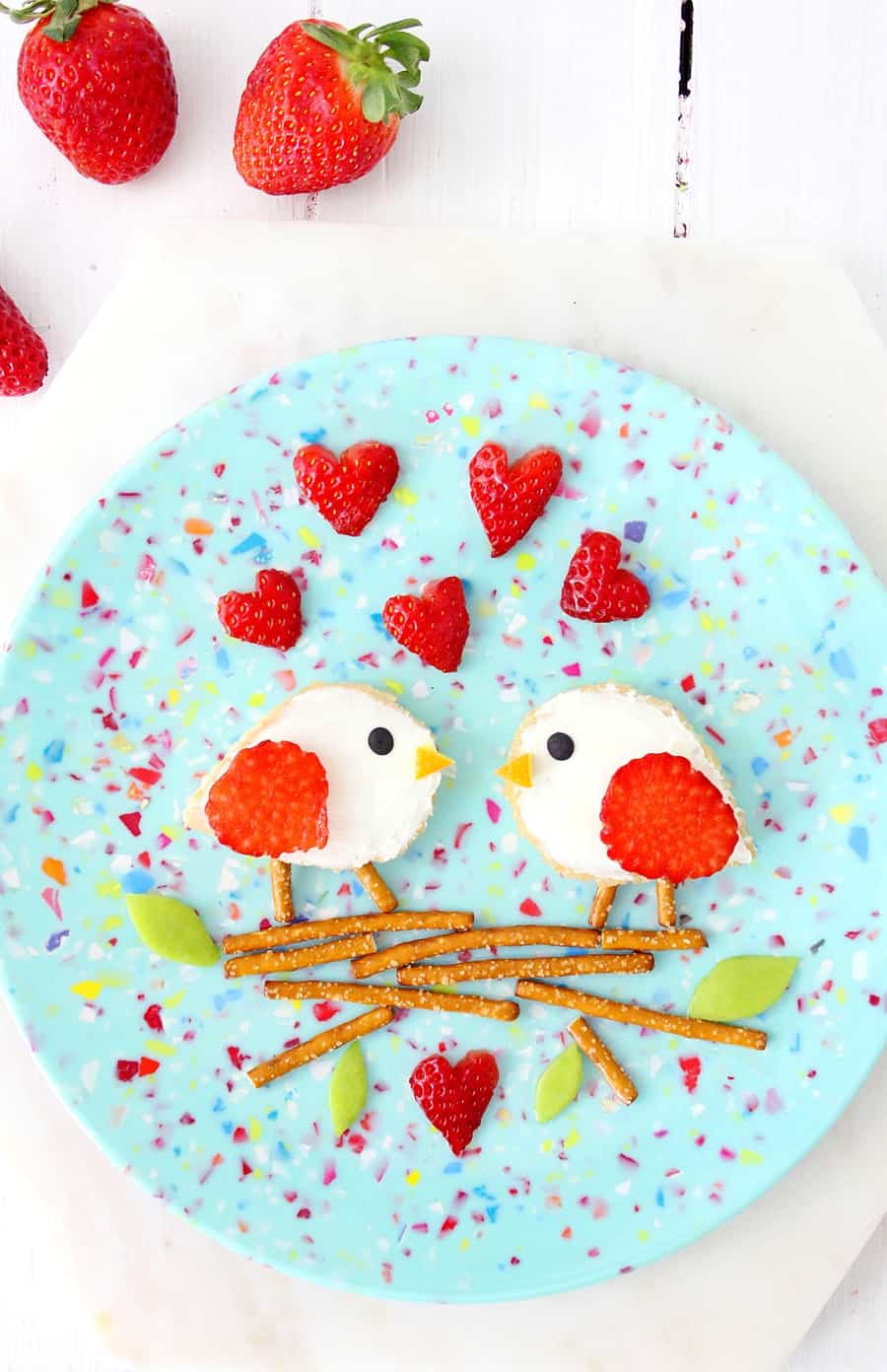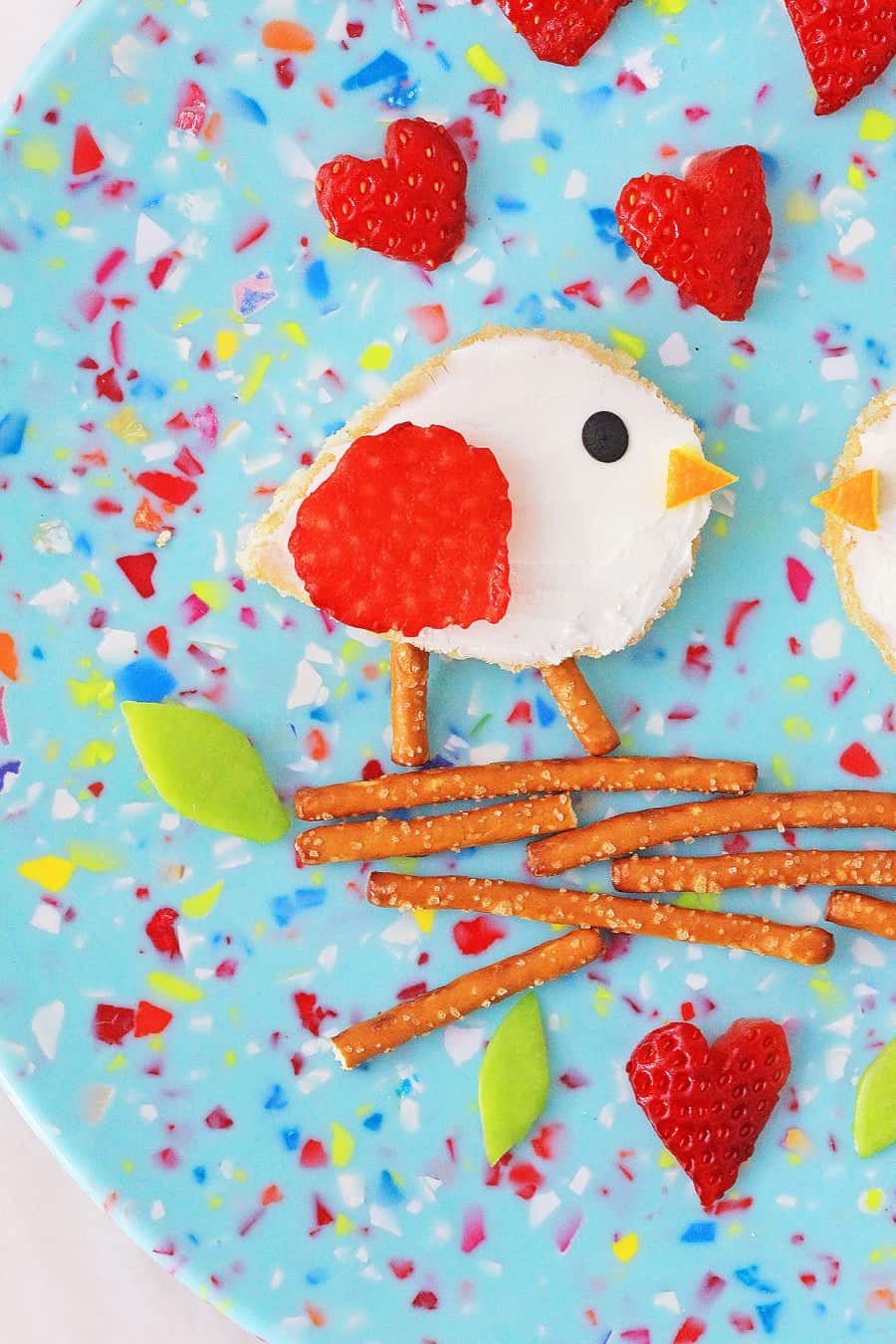 What kind of toast can I use to make this Love Birds Valentine Toast?
You can use any type of toast and even cut out pancakes! You can also consider using flatbread or tortilla. It just needs to be an easy-to-cut piece of bread-like food.
Do I have to use cream cheese on this Valentine Toast?
Not at all. You can use any spreadable topping, jam, or nut butters. If you are looking to give your kids a treat, even frosting would work as a fairy bread alternative.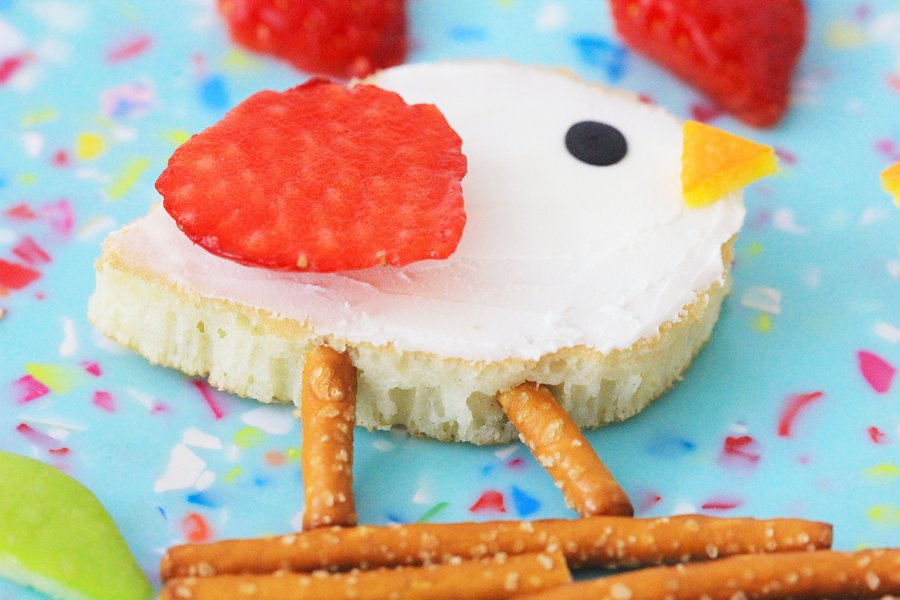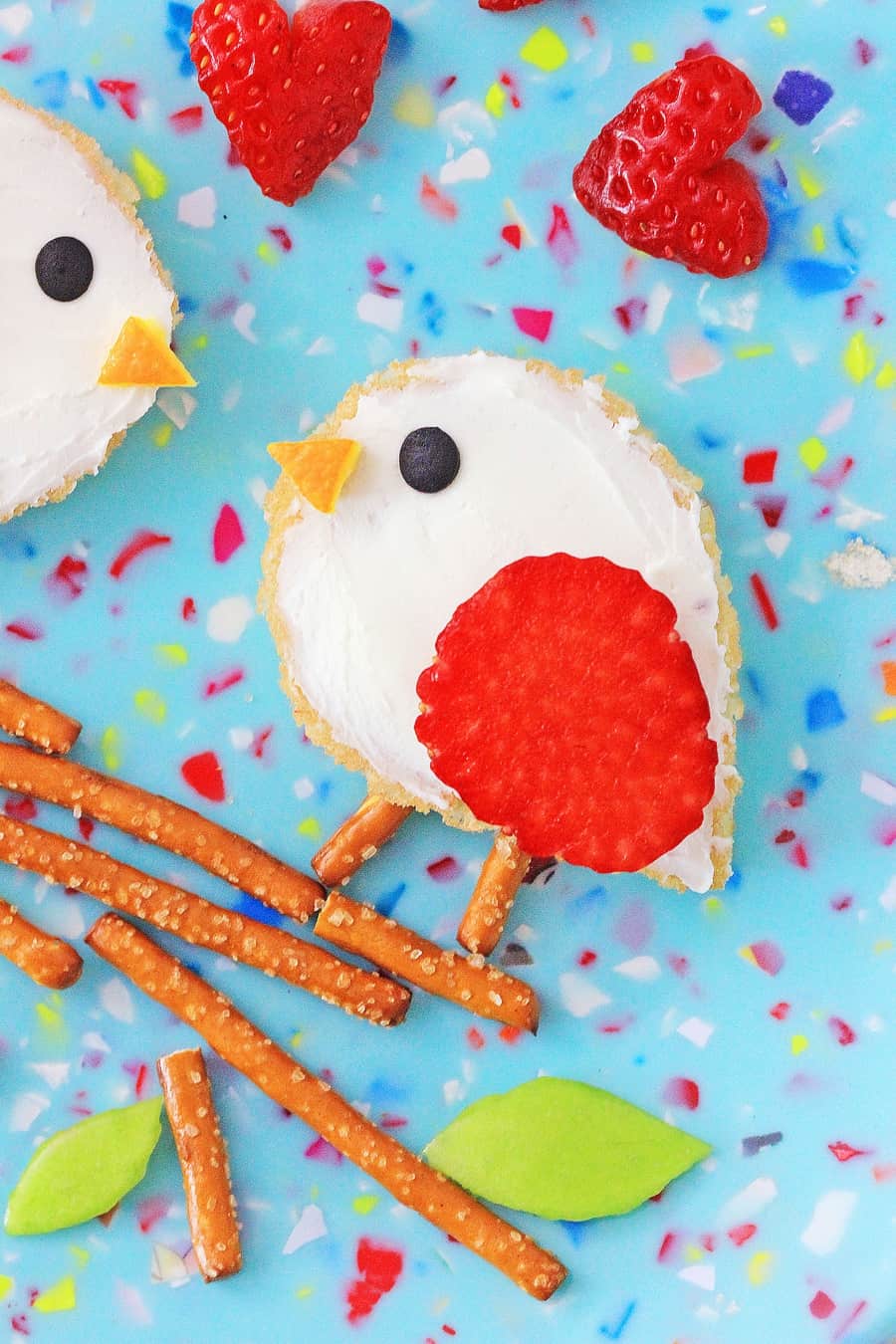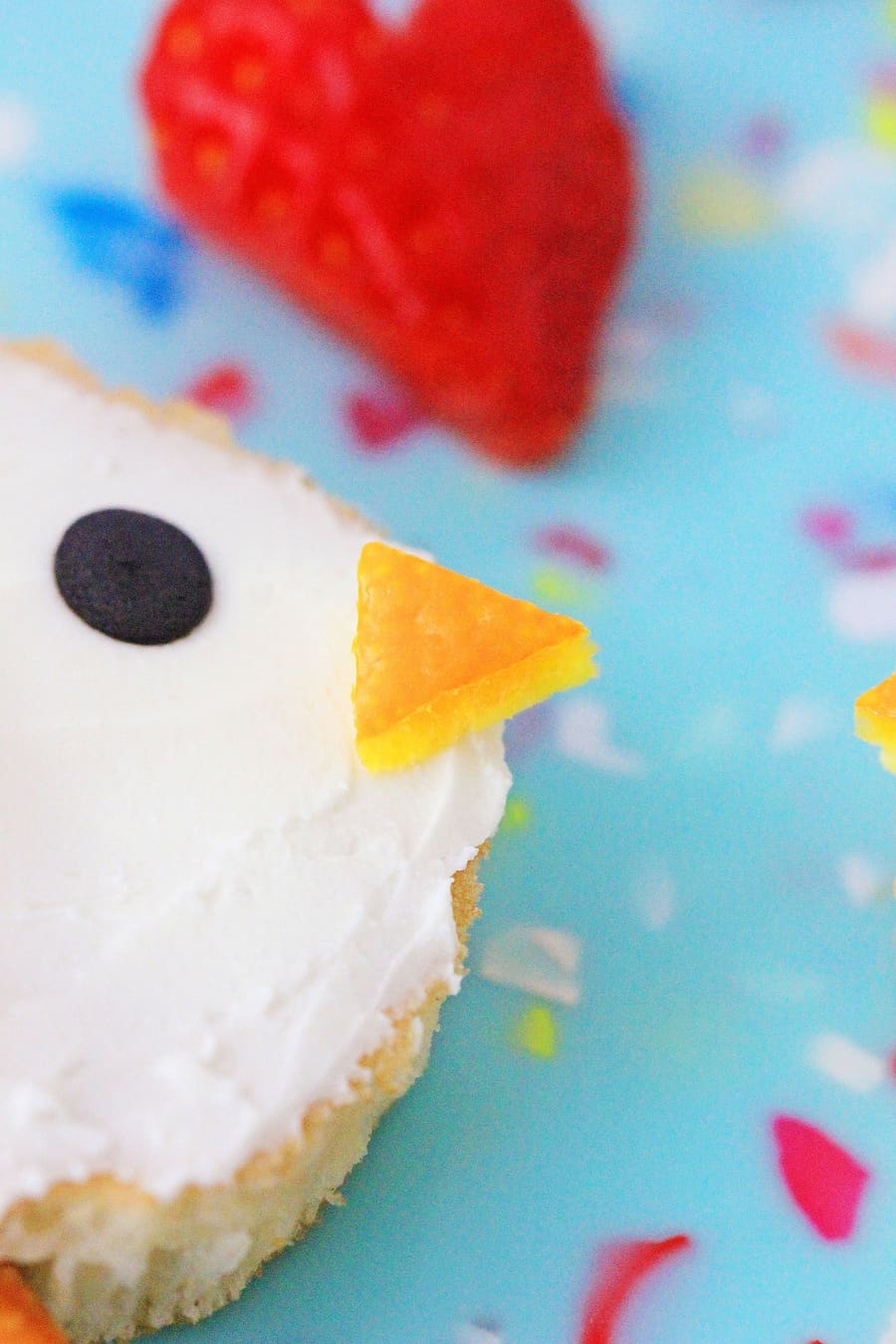 Love Birds Valentine Toast – Ingredients:
One piece of toast
Mini pretzel rods
1 tablespoon of cream cheese
1 Orange
1 Green apple
10 Strawberries
2 Black round sprinkles for the eyes (or you can use mini chocolate chips)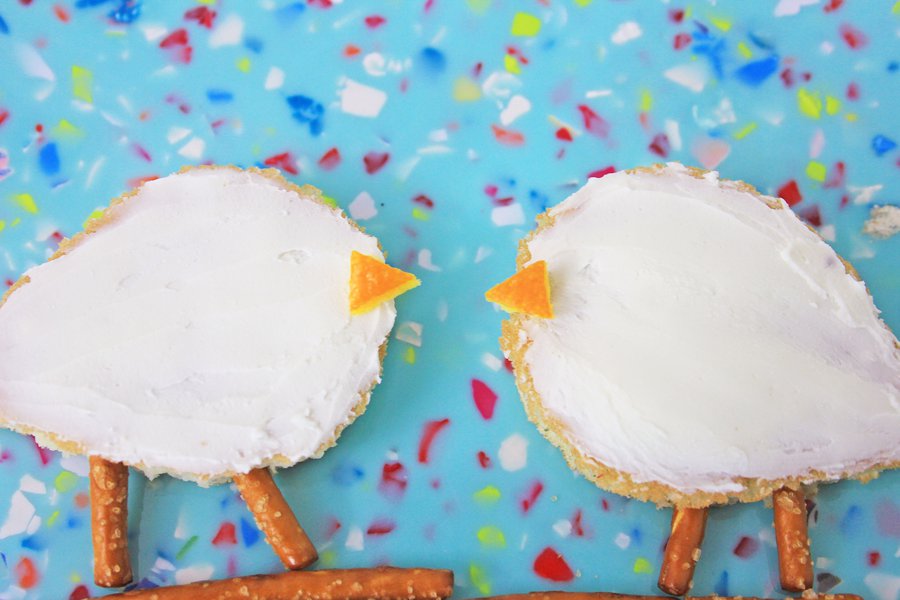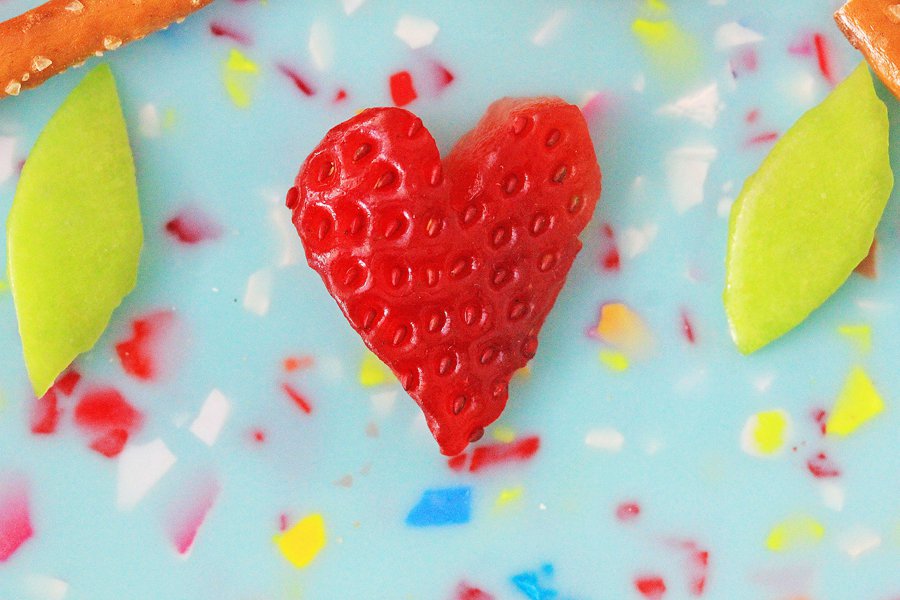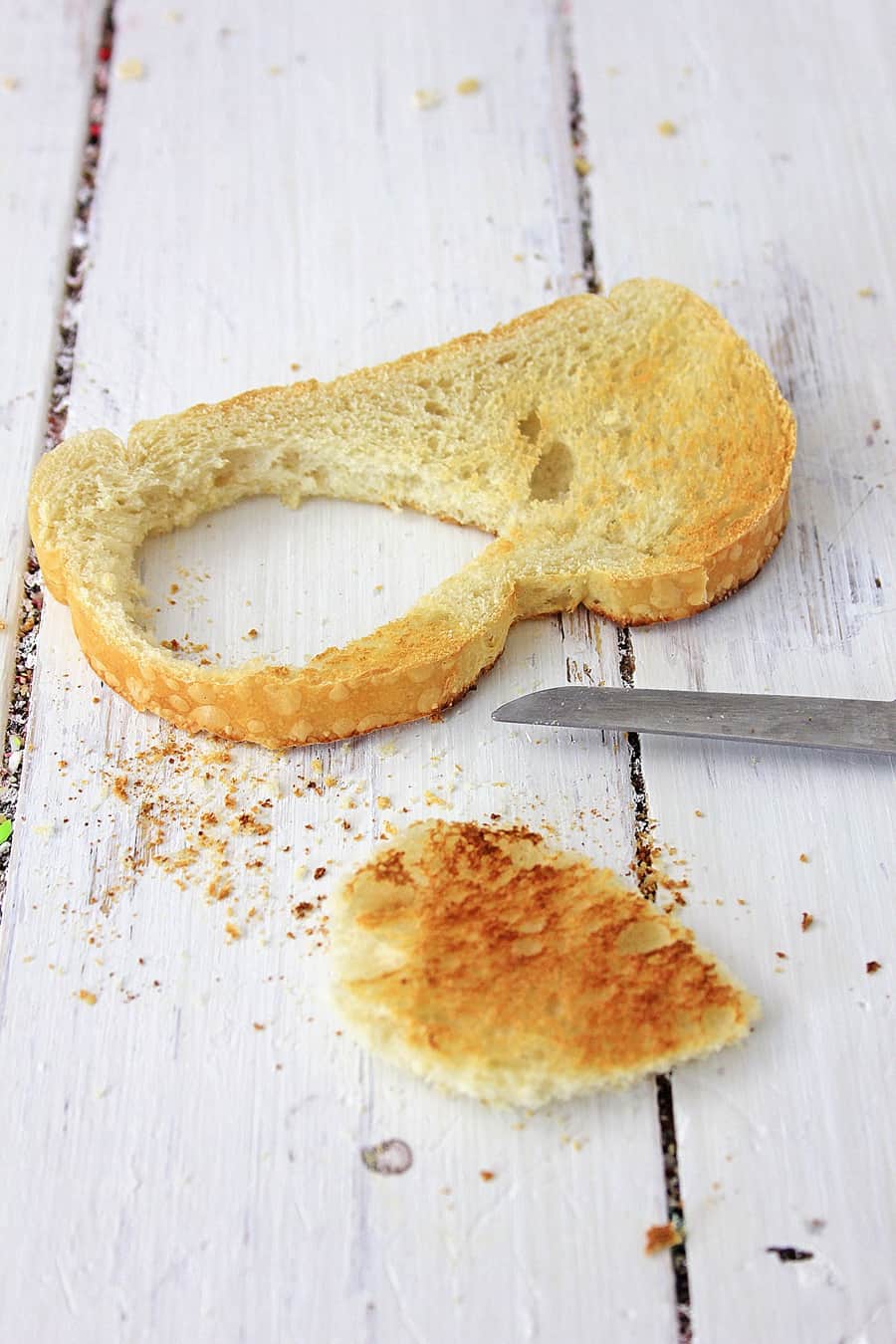 Instructions:
Cut out a small bird's body shape from toast with a sharp knife. Spread cream cheese on top of cut toast, set aside.
Slice the sides of 5 strawberries and cut a heart shape out of each slice, set aside.
Slice a piece of the orange rind off and cut two small triangles to make the birds beak.
Slice the peeling off of the green apple and cut into leaf shapes to place at the side of the pretzel sticks.
Lay Valentine bird toast on desired plate, break off 4 ends of two pretzel rod sticks to make legs for the birds. Then place pretzel sticks below the birds.
Lay green apple leaves around the end of the pretzel sticks.
Place orange beaks on each bird and place eyes right above the orange peel. Place single slices of strawberries on birds for their wings.