Are you ready to take a tasty trip into the whimsical world of Super Mario? Grab your Super Stars and Fire Flowers because awesome Super Mario foods are as fun as the Mushroom Kingdom itself!
For Mario fans (like my die-hard kids and husband) the imaginative Super Mario universe created by Nintendo gives off some creative vibe for throwing one super fun gamer party. Whether you're throwing a Super Mario-themed movie night or simply want to relive the nostalgia of jumping, dashing, and rescuing princesses through delectable dishes, this blog post will guide you through a collection of recipes that are as fun to create as they are to devour.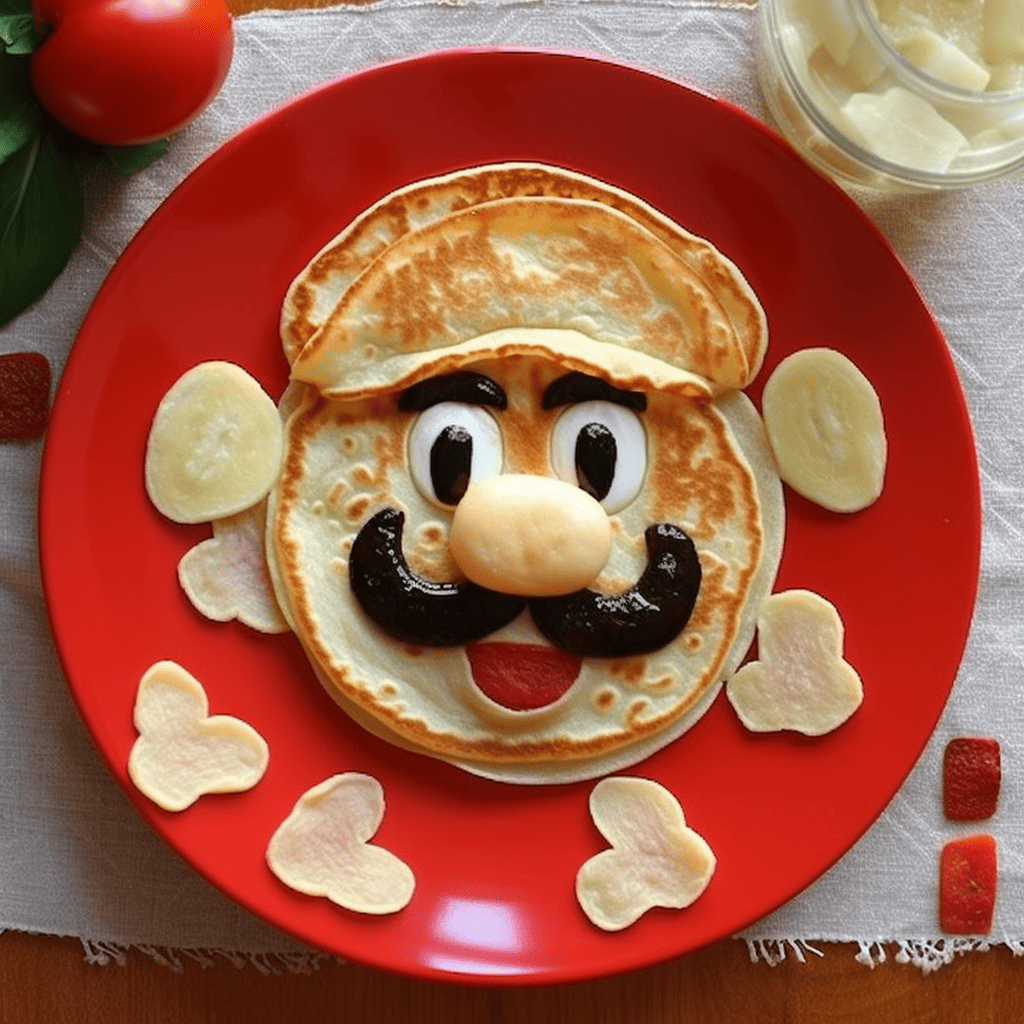 Super Mario Pancakes
Make breakfast fun with Super Mario pancakes shaped like your favorite characters. Just use simple pancake batter and cookie cutters or freehand designs, and you'll have a tasty meal that brings the game to your table. Use black tinted frosting for the classic Mario mustache!
Super Mario Fruit
Make a Super Mario fruit salad with kiwi, strawberries and melons as the face! Use strawberries as the head and turn this ordinary fruit into a fun Mario-themed snack.
Super Mario Pizza
Create a Super Mario pizza by adding cheese in the shape of characters or items from the game.
Here's another fun Super Mario pizza idea if your kids like pepperoni they make the perfect toadstool pizza topping!
Super Mario Lunch
Make a Super Mario lunch using cold cuts for the face and seaweed for the detailed features like eyes and mustache. It's a simple way to create a fun and tasty meal that looks like your favorite video game character.
Here's another fun lunch idea by powering up your normal bread into the likeness of Mario. Add some fresh strawberries for sweetness and a nutritious touch.
Super Mario Cupcakes
Although these look a bit fancy, with a little fondant rolling you can create neat Super Mario shapes and turn regular cupcakes into these adorable Mushroom Kingdom treats!
Toadstool Cupcakes
What we love about these mushroom cupcakes is how easy they look to make! Use your fave box mix and tinted red frosting with white chocolate chips as the topping.
Conclusion
Super Mario foods bring the fun of the game to your table. With easy recipes like character-themed pizza, fruit salad, or a lunch with cold-cut faces, you can enjoy tasty meals that remind you of Mario's adventures. Try them for a playful twist on everyday eating!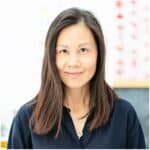 Agnes Hsu is a mom of three and has been inspiring parents and kids to get creative with easy activities and family friendly recipes for over 10 years. She shares her love for creative play and kids food to her 2MM+ followers online. Agnes' commitment to playful learning and kindness has not only raised funds for charity but also earned features in prestigious nationwide publications.