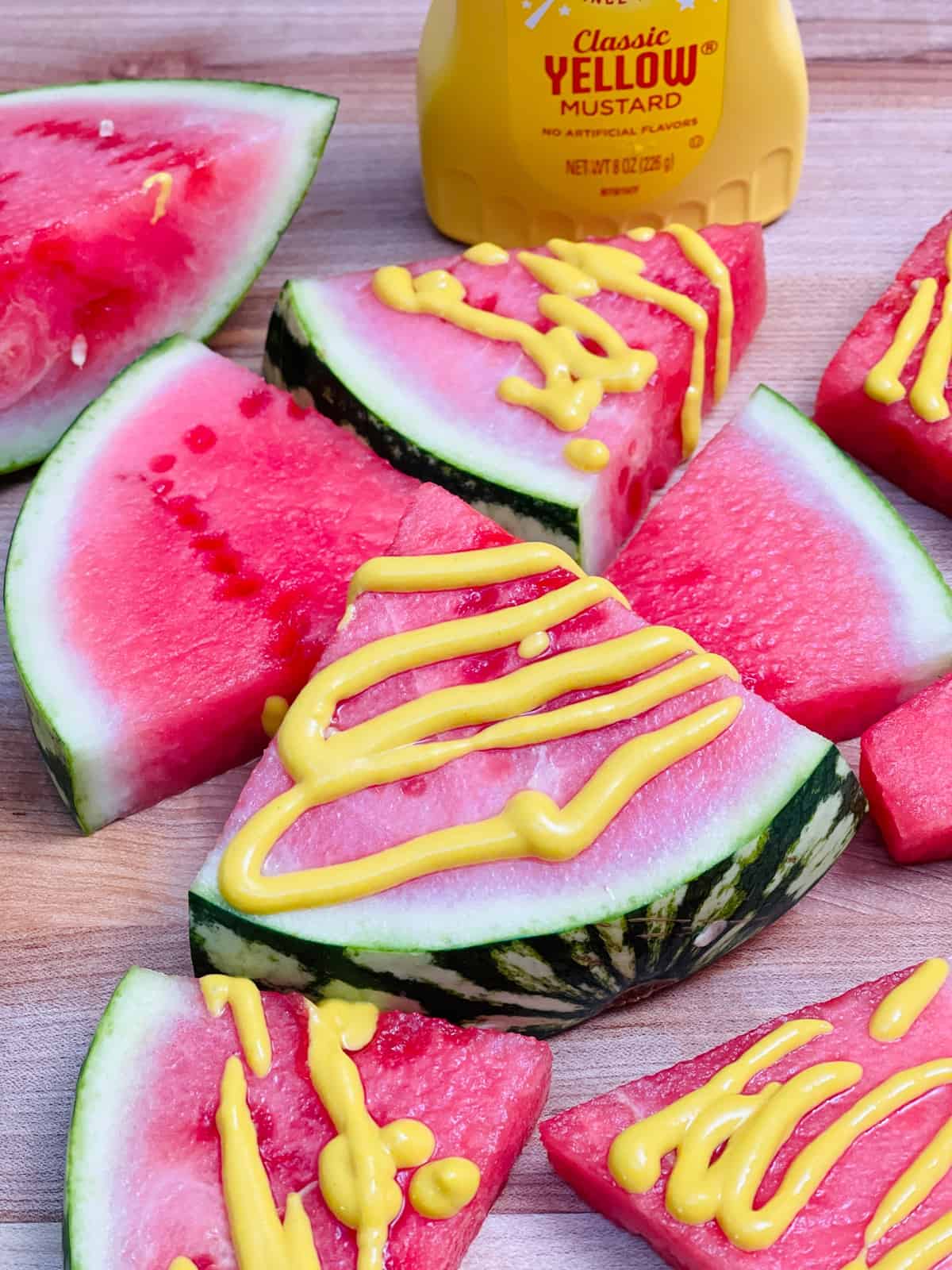 TikTok has amused us with food trends from twisted bacon to baked feta pasta. Have you heard of the latest TikTok trend that involves putting mustard on a slice of watermelon and eating it? Sounds gross, right? This Viral TikTok Mustard Watermelon challenge was created after TikTok user yayayayummy posted a video showing this new trend on his account. With currently over 1.4 million views and 123k likes, this viral video has inspired others to try the unusual combo.
Does this Viral TikTok Mustard on Watermelon Taste Good?
One famous person that tried this is the singer, lizzo. The singer tried it several times to make sure she understood what the big hype was about. Posted just over 23 hours ago, her video went viral with over 17.9 million views and 3.6 million likes. Lizzo loves to check out TikTok trends like Nature's Cereal which we loved and tried, so of course, we had to investigate her latest recommendation! But first, Lizzo's reaction is described below.
Lizzo did not seem too pleased with this challenge as she let out a big sigh before going into her kitchen. She grabs the watermelon, snaps her fingers, and the watermelon turns into large cubes. She then takes the mustard, puts a little dollop on a slice, and takes a bite. At first, she's taken aback, wondering why someone would make this a challenge.
In her caption she writes, "ummmm I ended up just eating it w tajin 🤭." Some comments questioned whether she actually thought it was bussin' or disgustin' since she never actually said whether she liked it. She just kept testing the combo by putting more mustard on a section of watermelon and eating it.
Her final thoughts could be summed up in her words, "I don't understand." Basically, this challenge is quite a confusing combo and Lizzo just didn't understand the hype.
Watch the video in this post to see how to make Mustard Watermelon.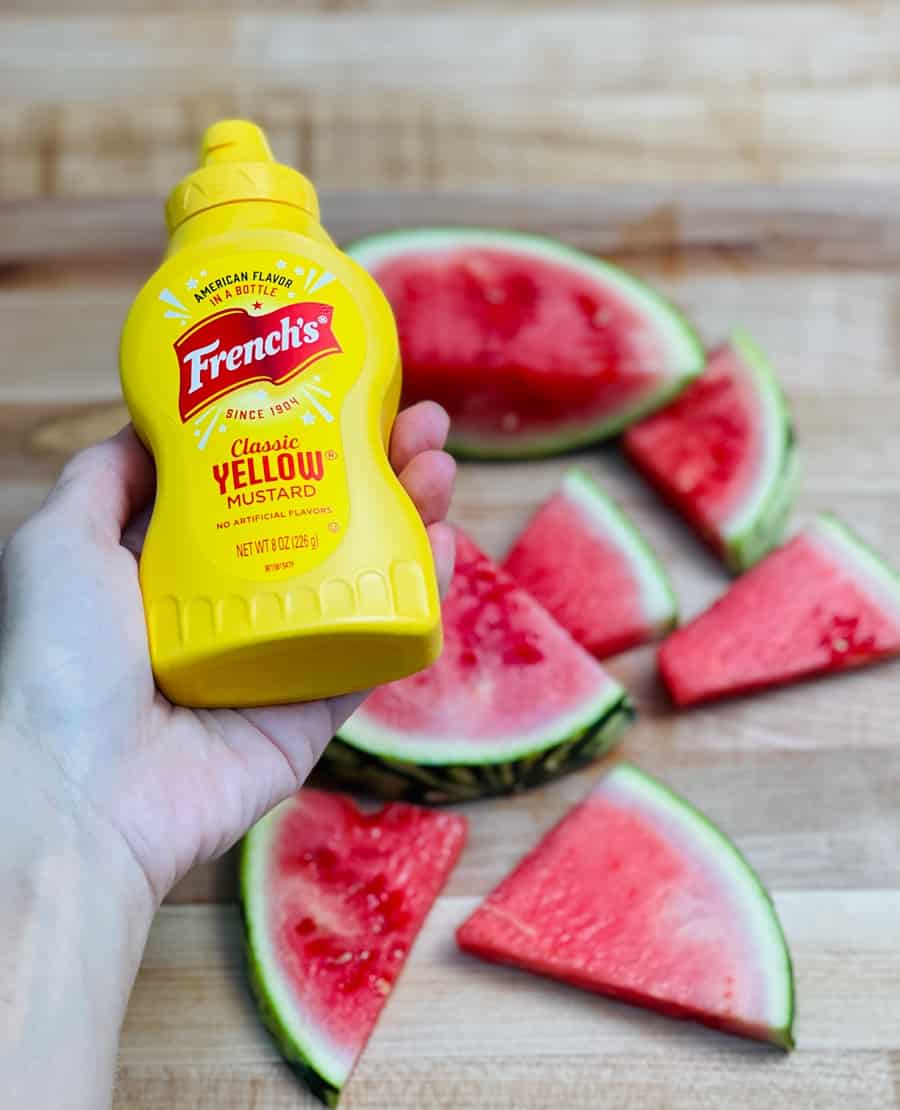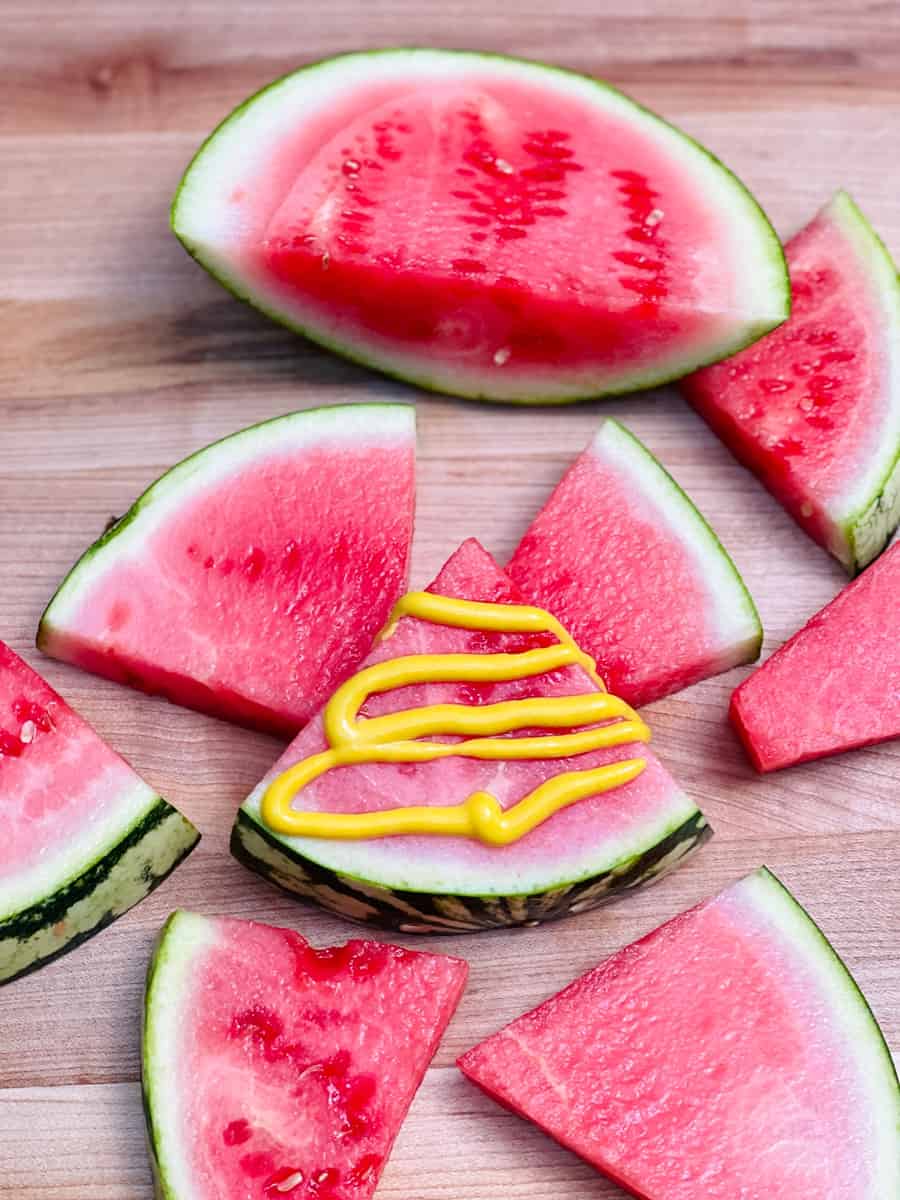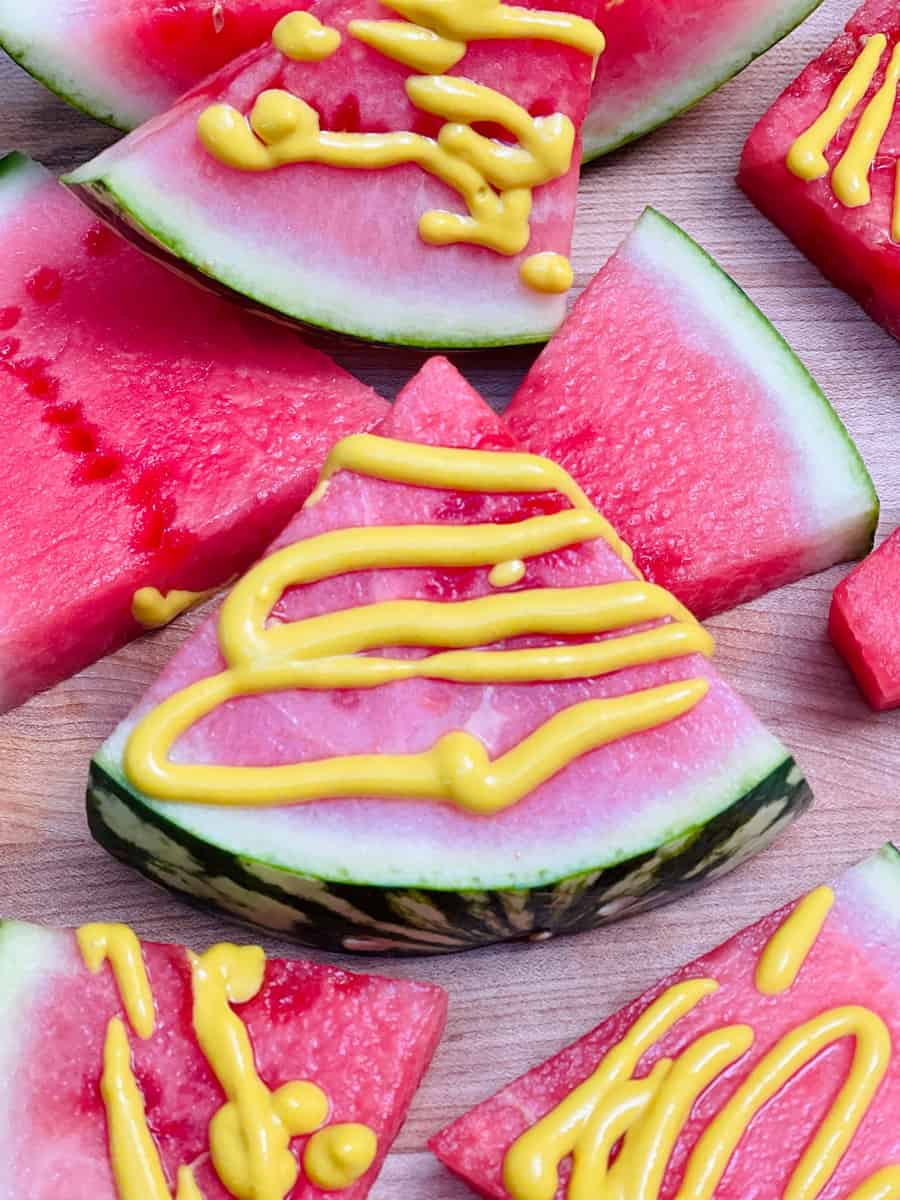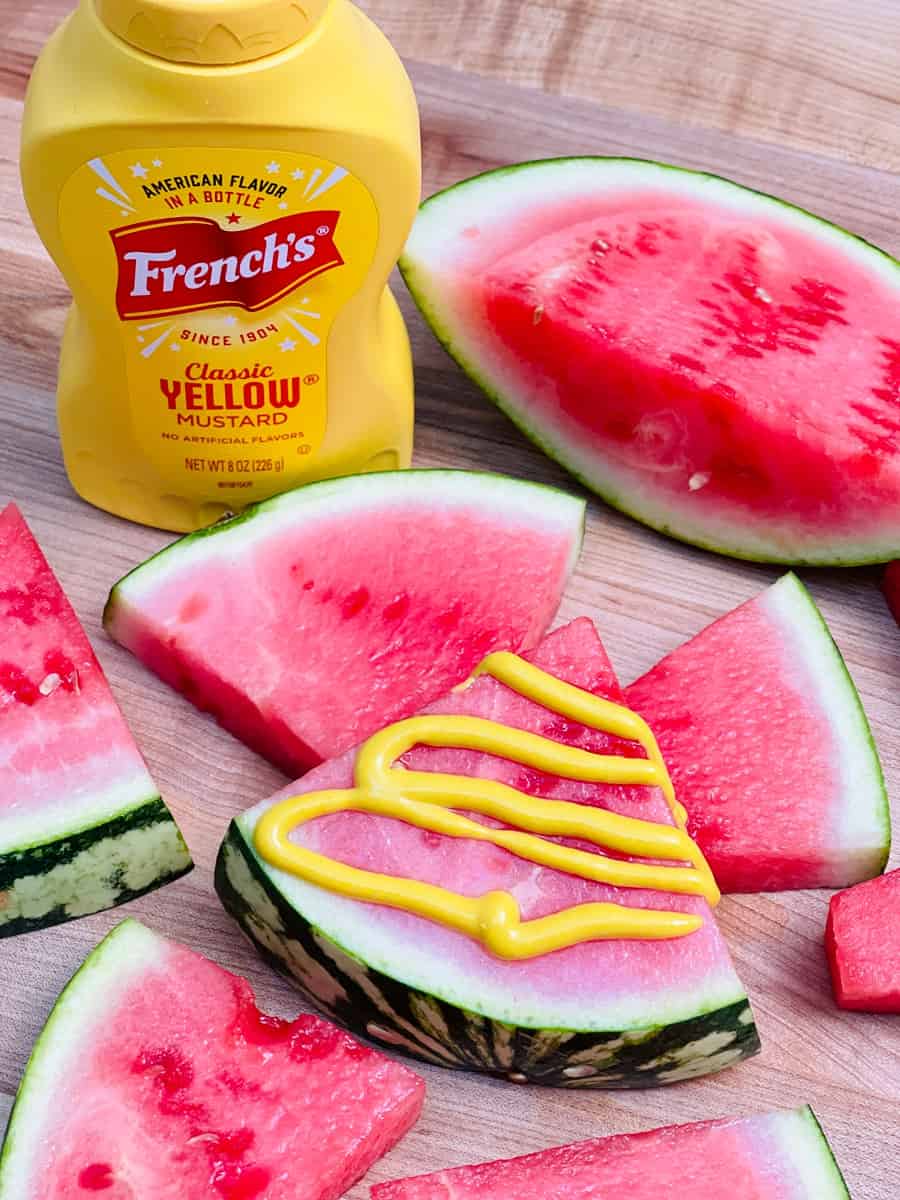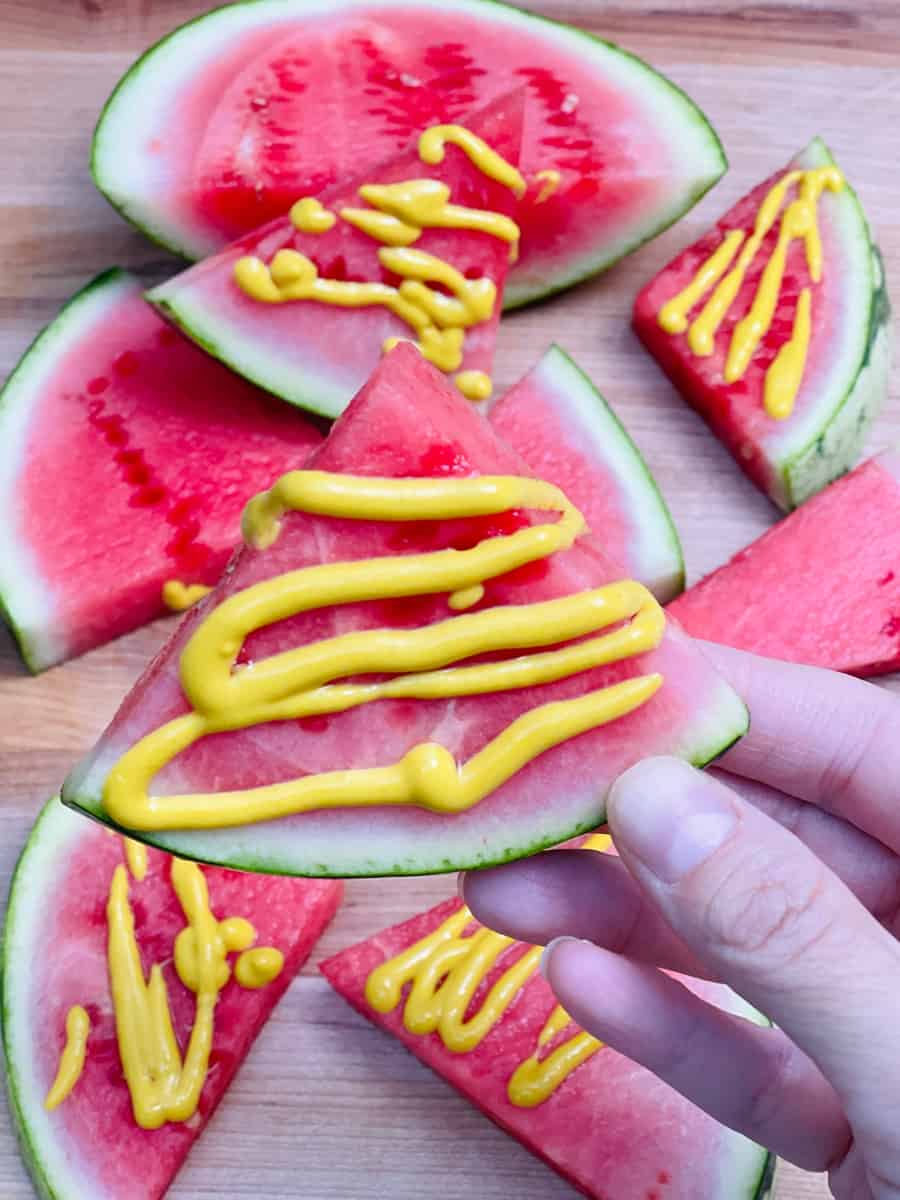 How Does Mustard Watermelon Taste Like?
Okay now here is our take. The original video says the mustard HAS to be French's Yellow Mustard so that is what we tried. We put a good drizzle on a wedge of watermelon and courageously took a bite. By "we" that is my 12 year old daughter and I. She thought it was honestly disgusting and I agree the taste was not pleasant at all. However, there are some cultures that do put savory fixings on watermelon like salt. I know because I'm half Vietnamese and my mom would eat watermelon sprinkled with salt! Putting salt on fruit is common in Southeast Asian cultures. There is something about sprinkling something salty on top that brings out the sweetness of the watermelon. In this case the mustard also added tanginess. You have to chew and let ALL the flavors marinate in your mouth before you really "get" why this would even be a trend or pleasurable snack for someone to enjoy! Once the bitterness of the mustard dissipates you get a balance of sweet and salty.
It still wasn't for me because I have a huge sweet tooth. But I definitely understand why someone with a more savory palette would choose to put mustard on their watermelon!
What Are Some Alternatives To TikTok Watermelon Mustard?
Aside from this challenge and Nature's Cereal, Lizzo has been known to participate in other food challenges, such as @gordonramsayofficial's bacon jam, egg, and chive bagel.
The singer puts some butter in the pan with cut-up pieces of bacon. Letting this cook, she toasts a sourdough bagel. She then takes some shallots, brown sugar, and maple syrup lets this simmer, and then adds the bacon. Lizzo adds this to her bagel, whips up some eggs to put on top of the bacon jam, and tops it with chives. Voilà!
Lizzo isn't afraid to try viral TikTok food challenges and trends as you can tell from her videos. Per her words, "Don't knock it til ya try it."
And if you want a sweet watermleon treat, check out our watermelon popsicles!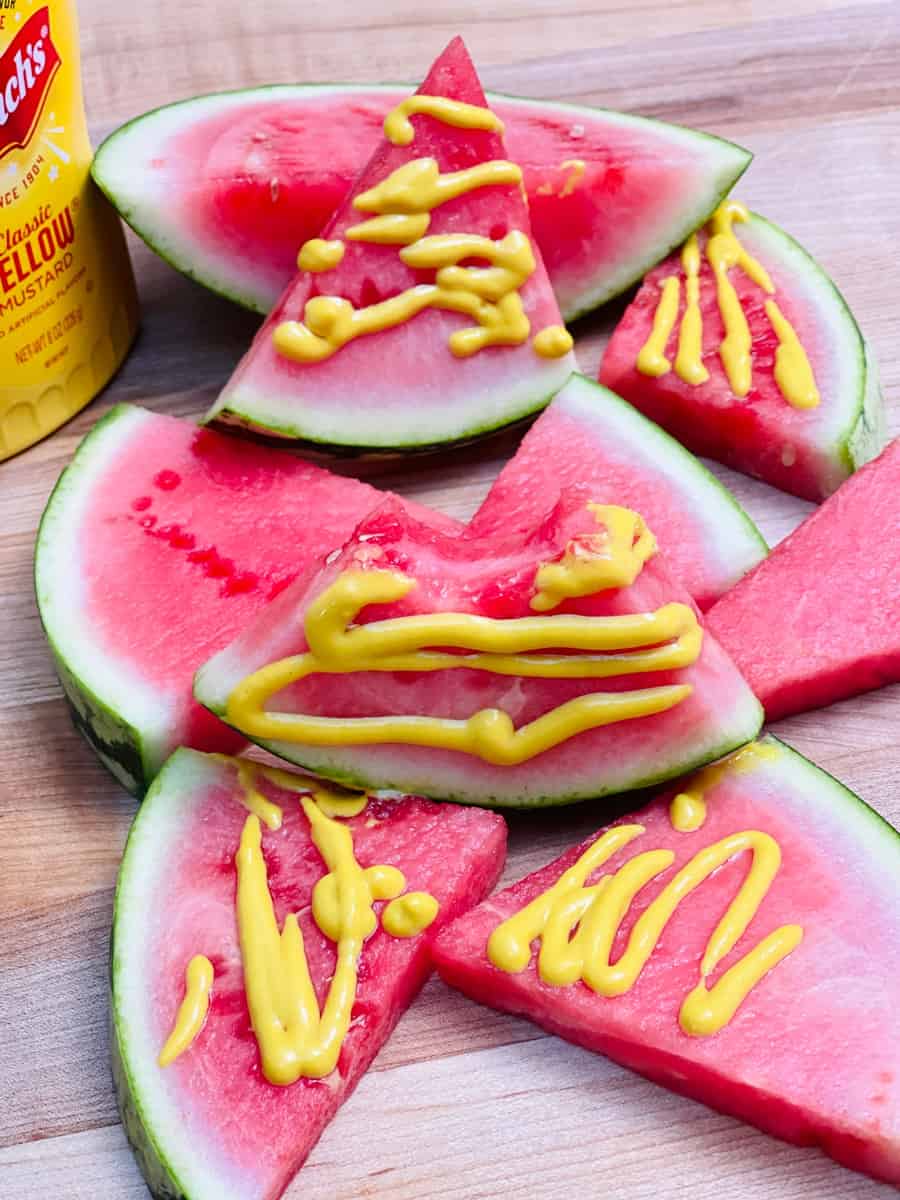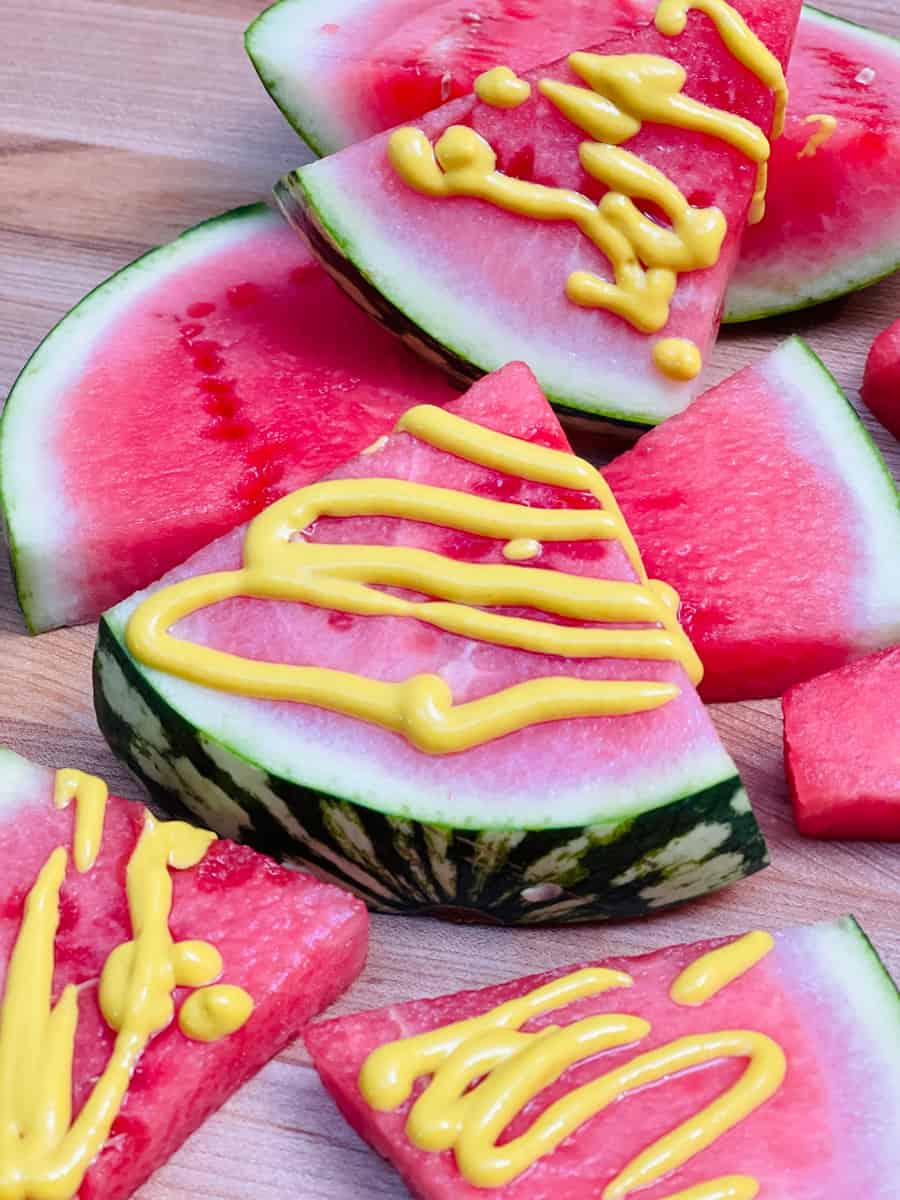 What Are Some Of The Best Viral Tik Tok Food Trends Right Now?
There are so many going around, but here are some of my most recent favorites: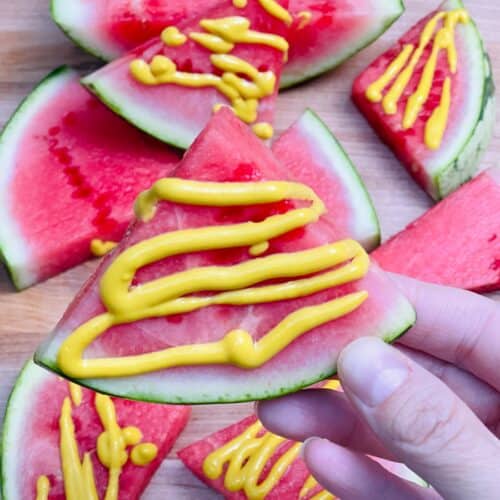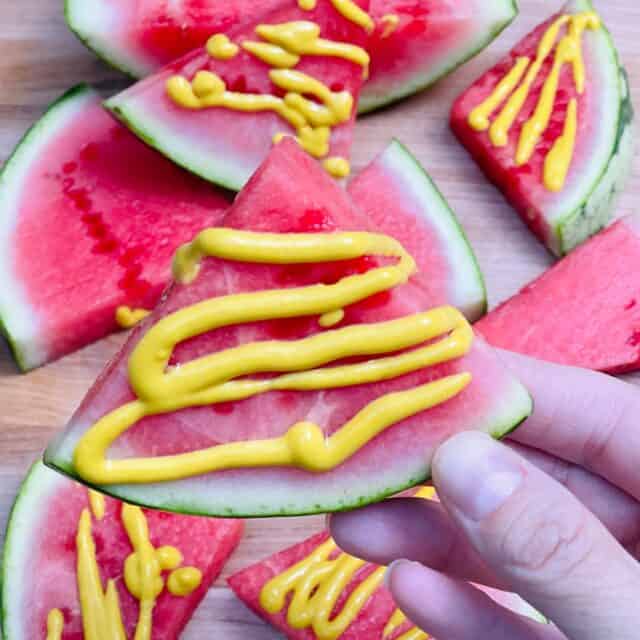 Mustard Watermelon Recipe
Ingredients
Watermelon

French's Mustard
Instructions
Cut watermelon into slices.

Drizzle mustard on top. Enjoy!