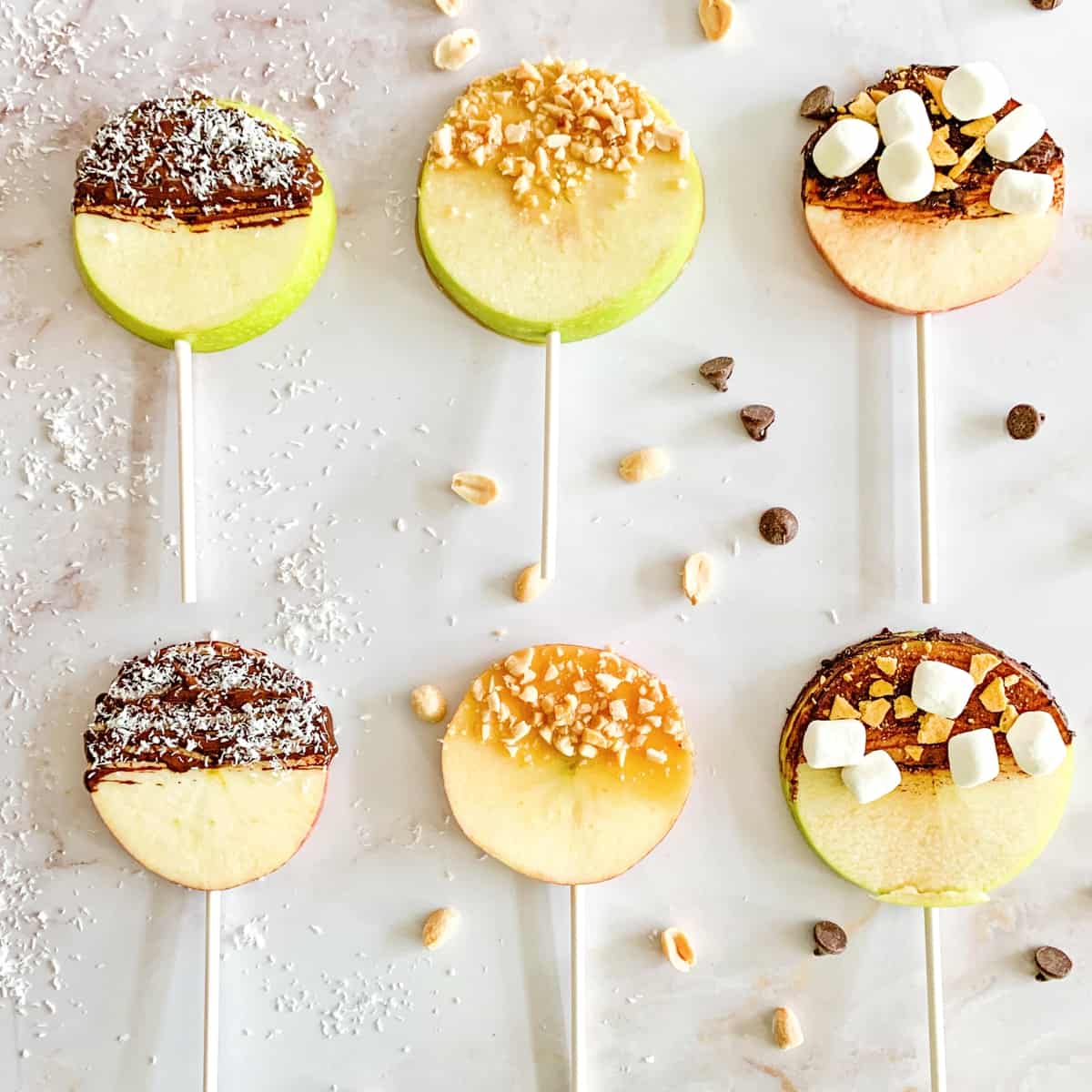 By using this site, you agree to our Terms of Use. This post may contain affiliate links. Read our disclosure policy.
Follow us on Instagram for more fun food ideas for kids!
These apple fruit lollipops make a delicious fall treat for kids! Customize with your favorite toppings or ingredients.
The start of September always signifies the change in season from summer to fall for me. The start of back to school along with cooler weather gets the kids and I excited for cozier days ahead. One of our favorite ways to celebrate is by making Apple Fruit Lollipops!
These fruit lollipops are the perfect fall treat or dessert while being healthy-ish unlike regular sugary lollipops. The best part is that it's a super kid-friendly treat that's customizable for every palette.
Lay out all your favorite toppings and ingredients. We show 3 of our favorites down below: S'mores with crushed grahams, chocolate, mini marshmallows, caramel and nuts, and dark chocolate coconut. But feel free to experiment and add your own twist. Dried fruits, different nut toppings or mini candies would be great too!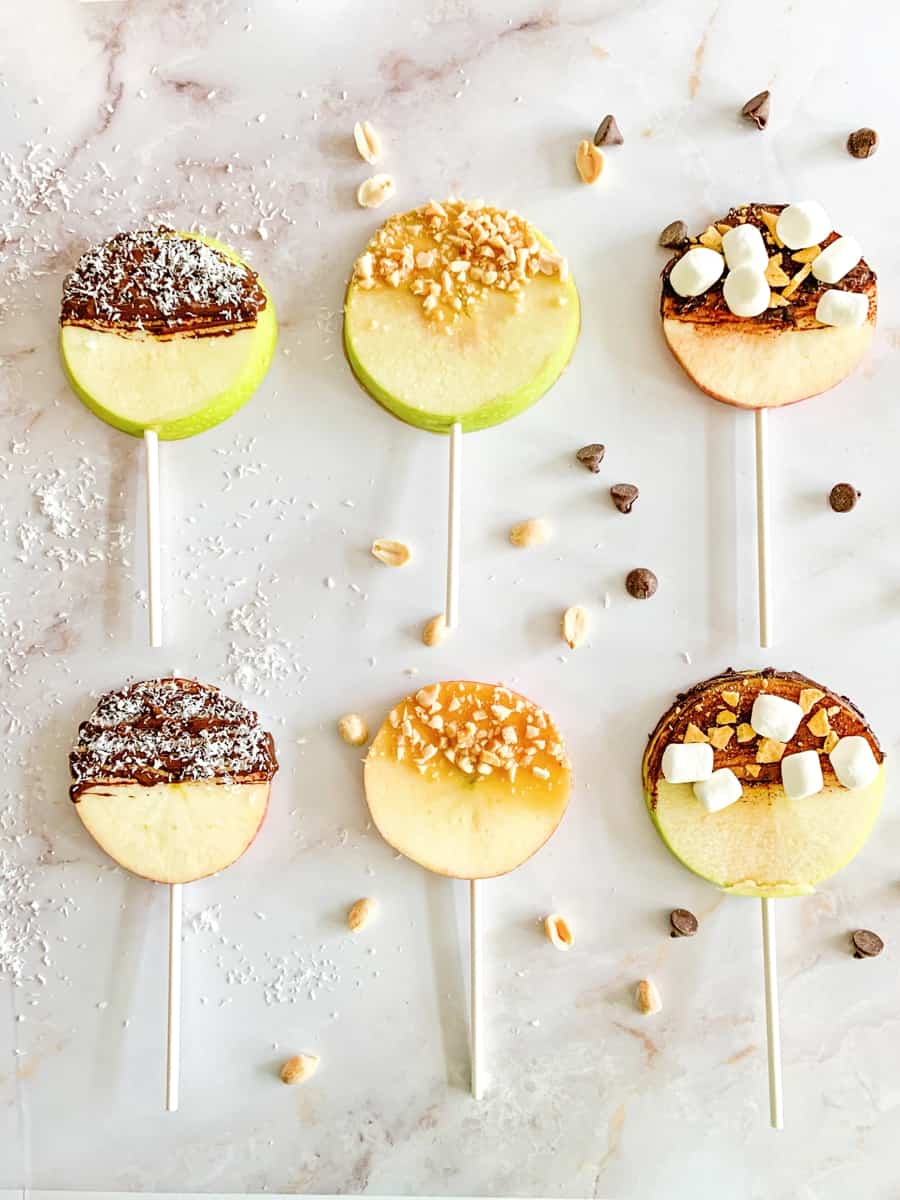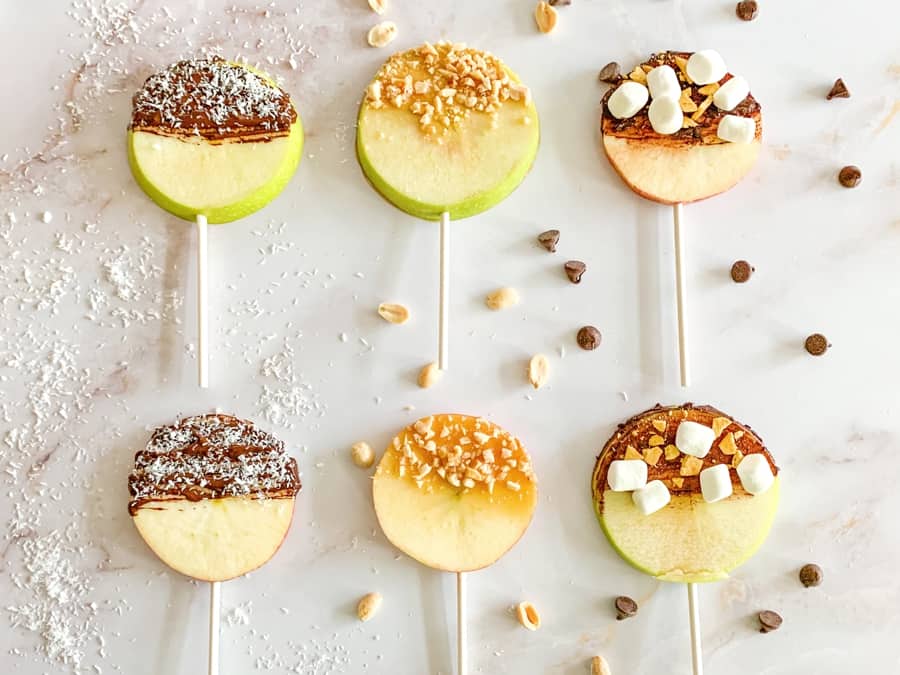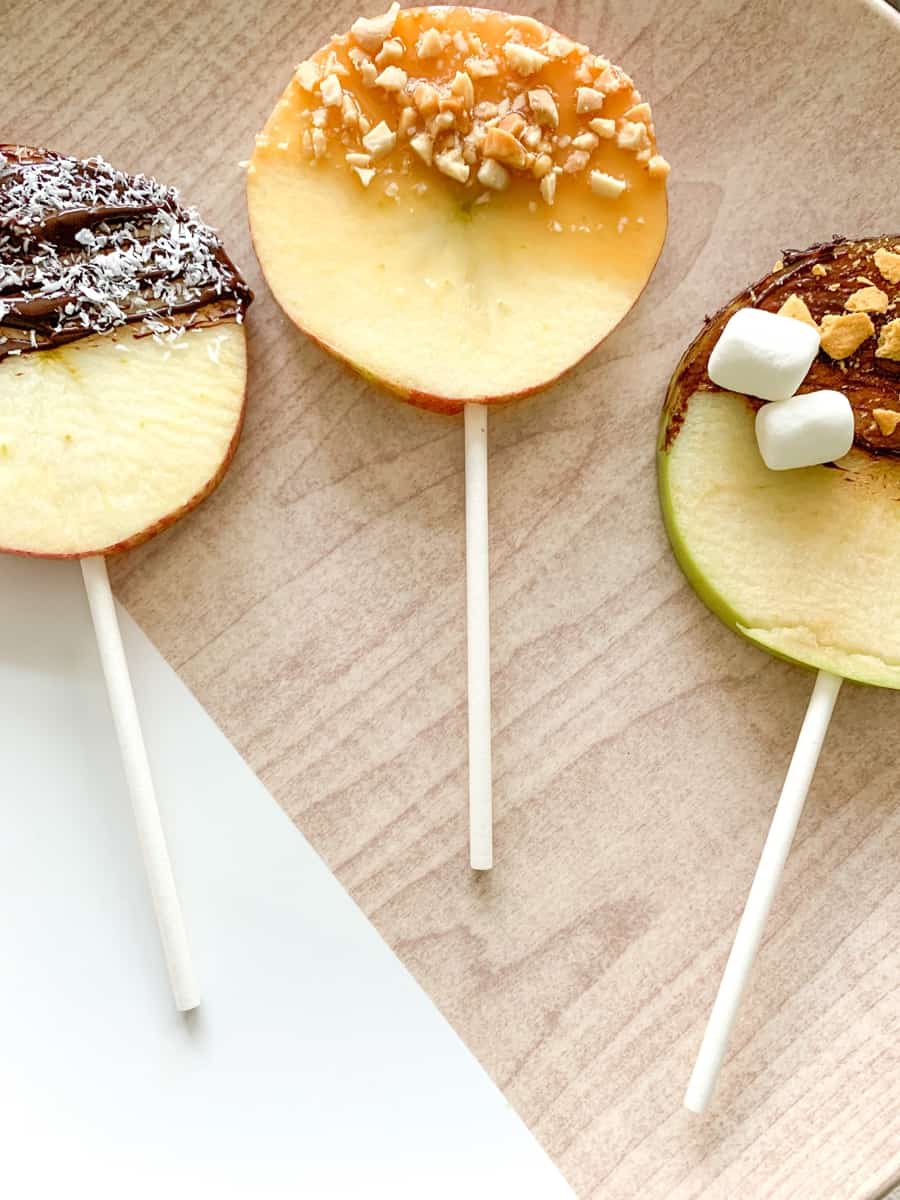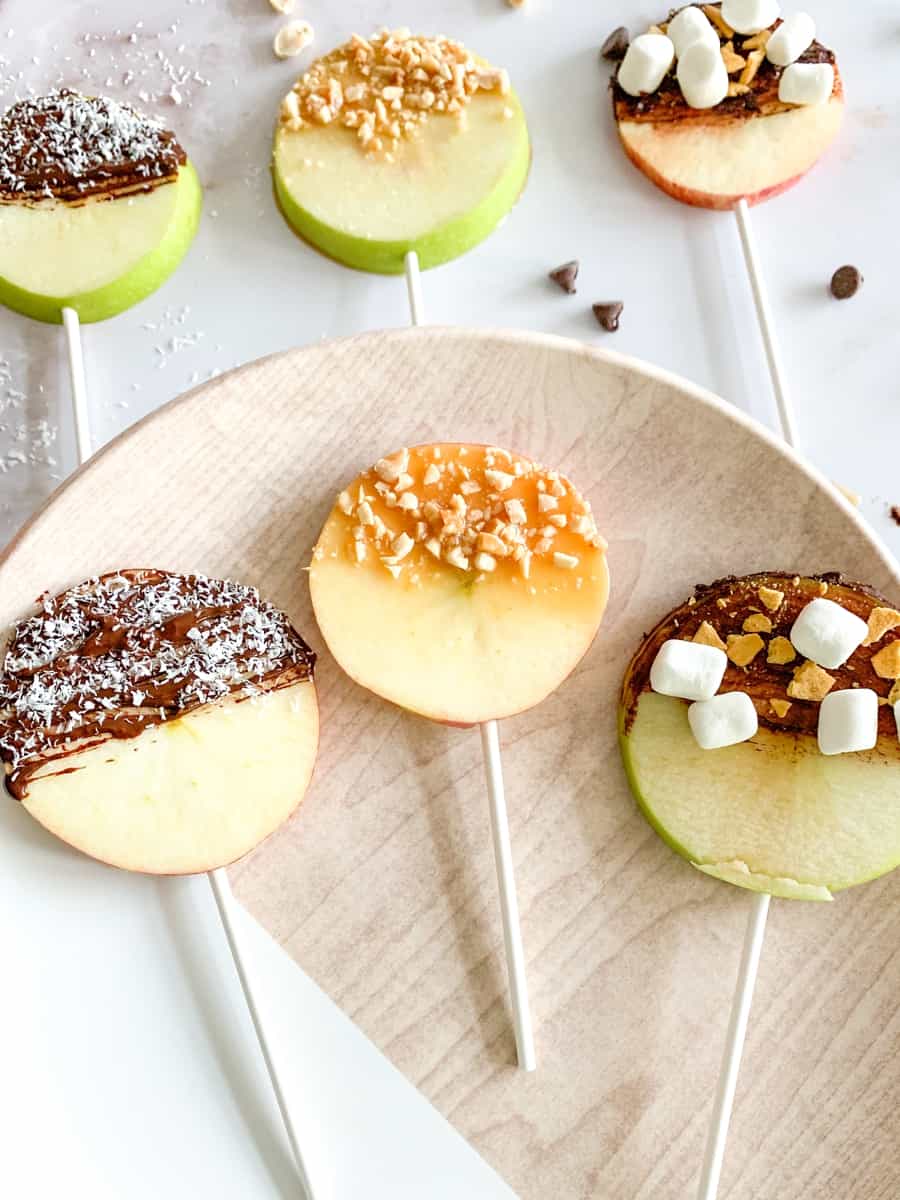 Apple Fruit Lollipops – Ingredients
Large Apples (green or red)
Caramel Sauce
Crushed Peanuts
Dark Chocolate, melted
Shredded coconut flakes
Semi-Sweet Chocolate, melted
Crushed Graham Crackers
Mini Marshmallows
Lollipop Sticks
Toothpick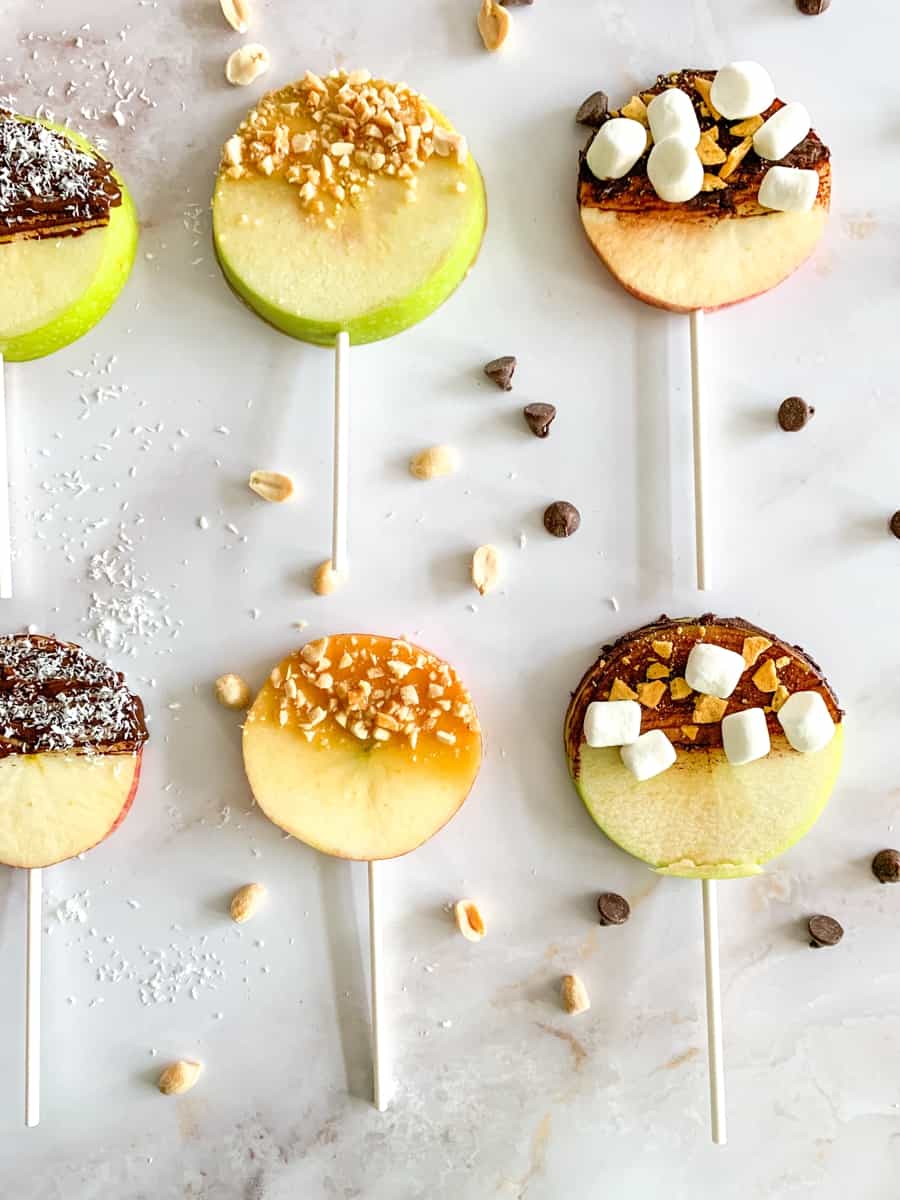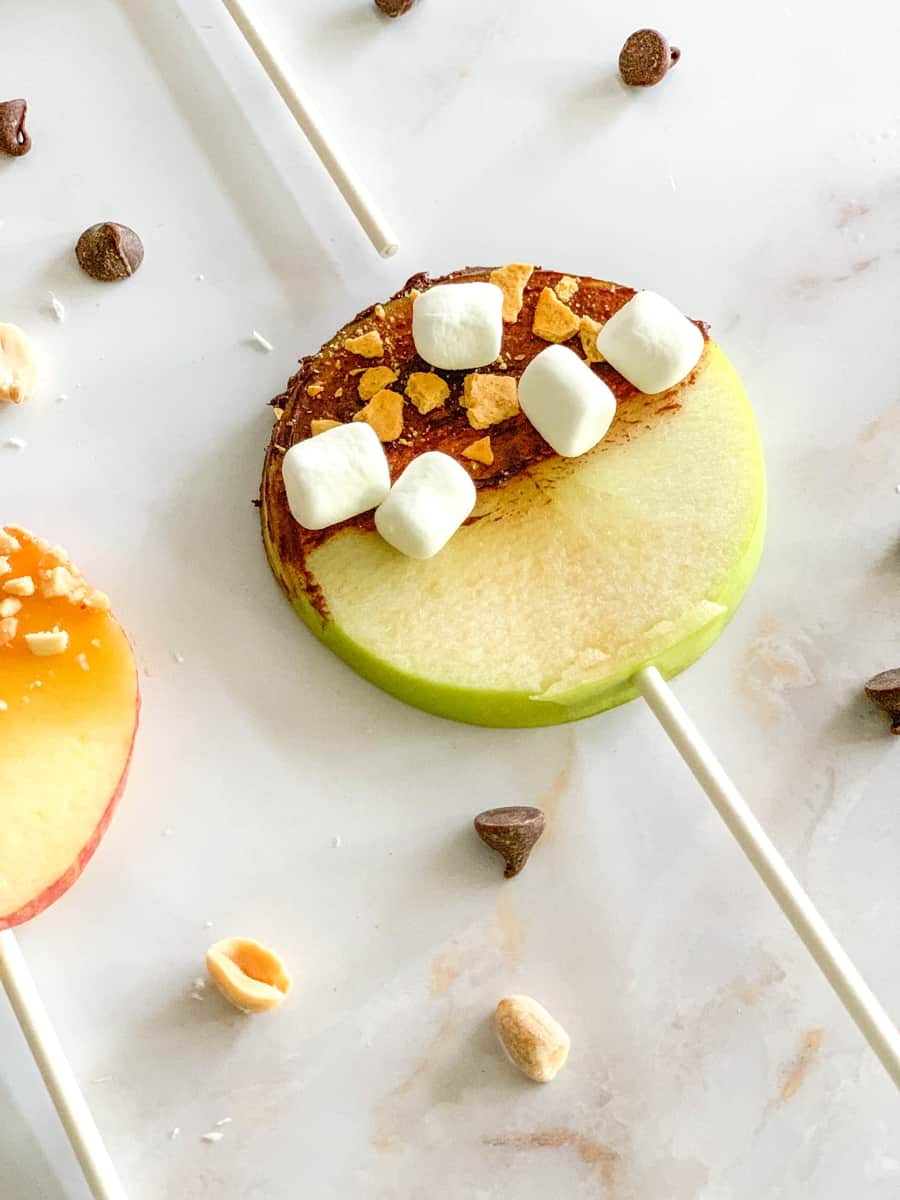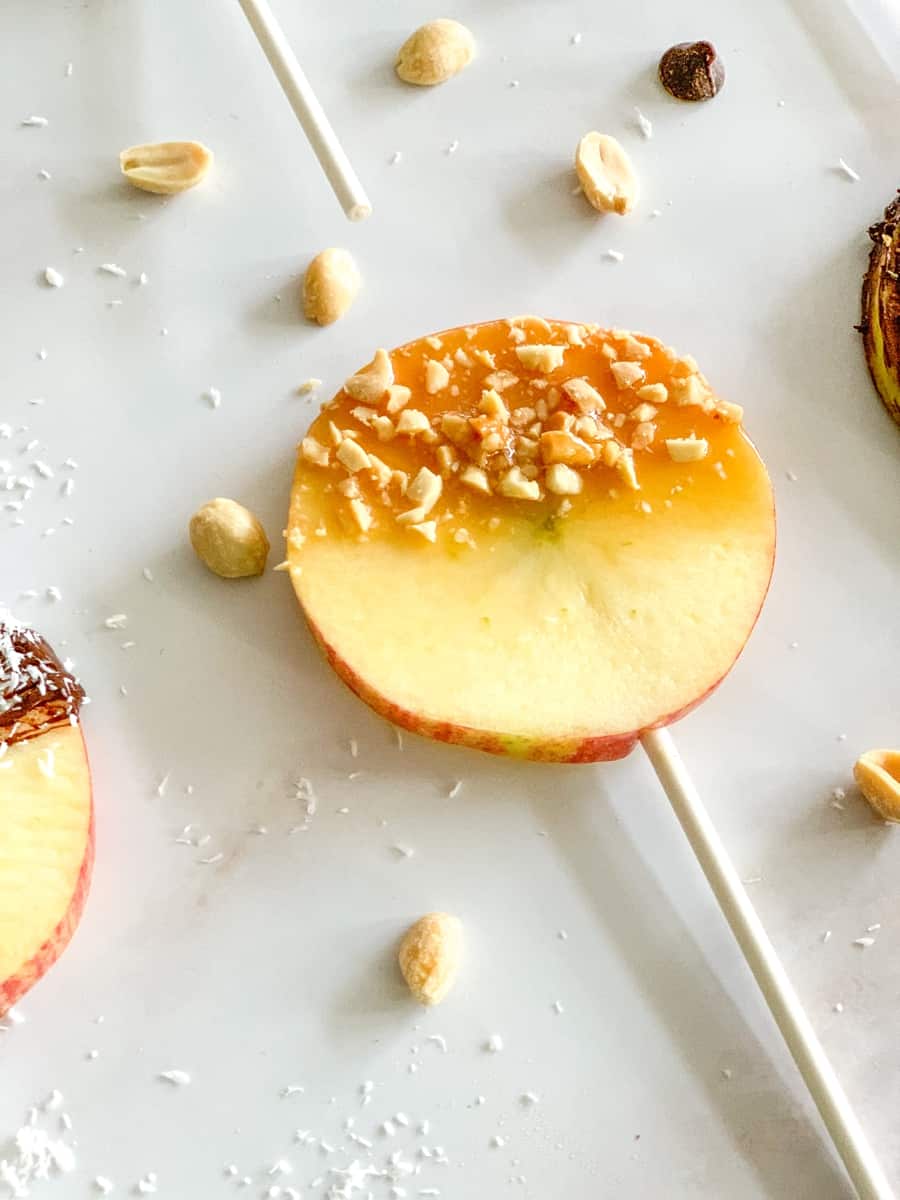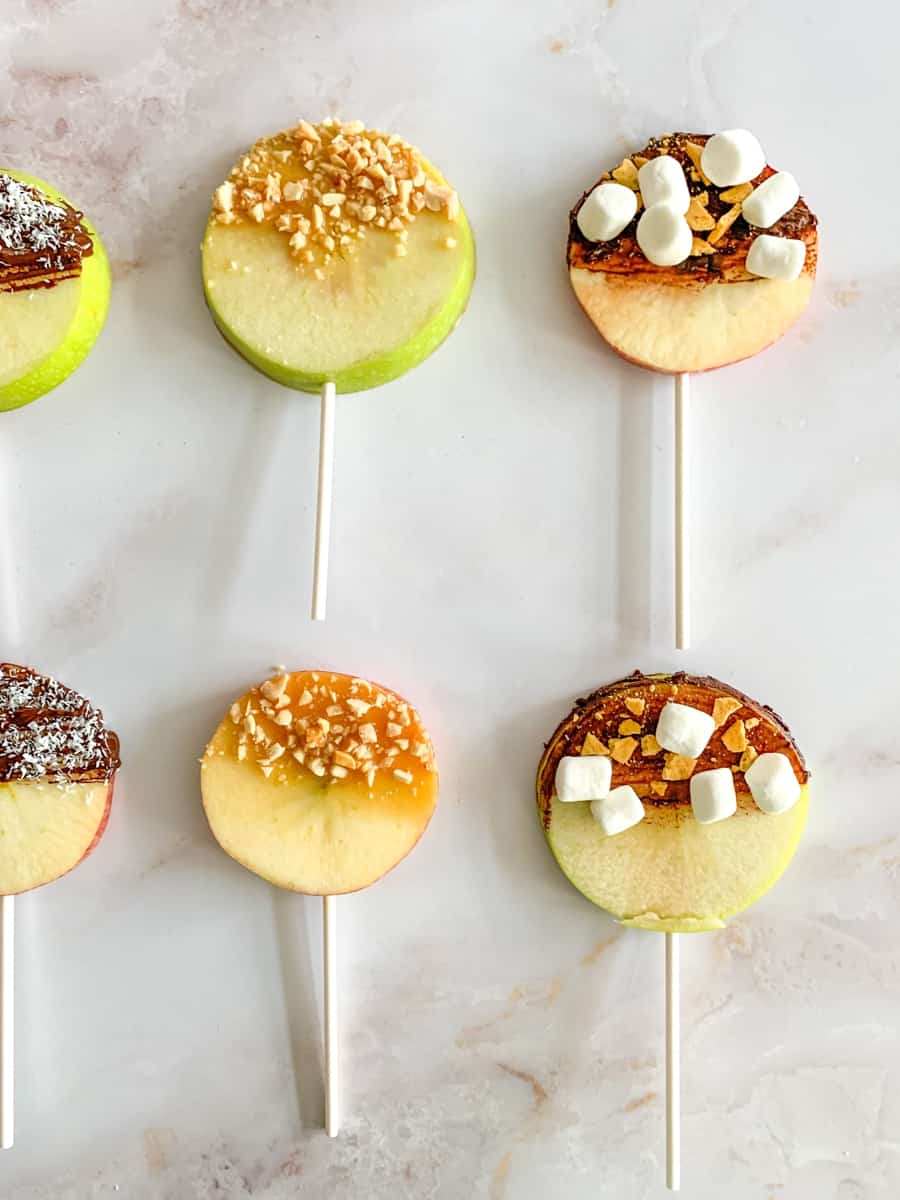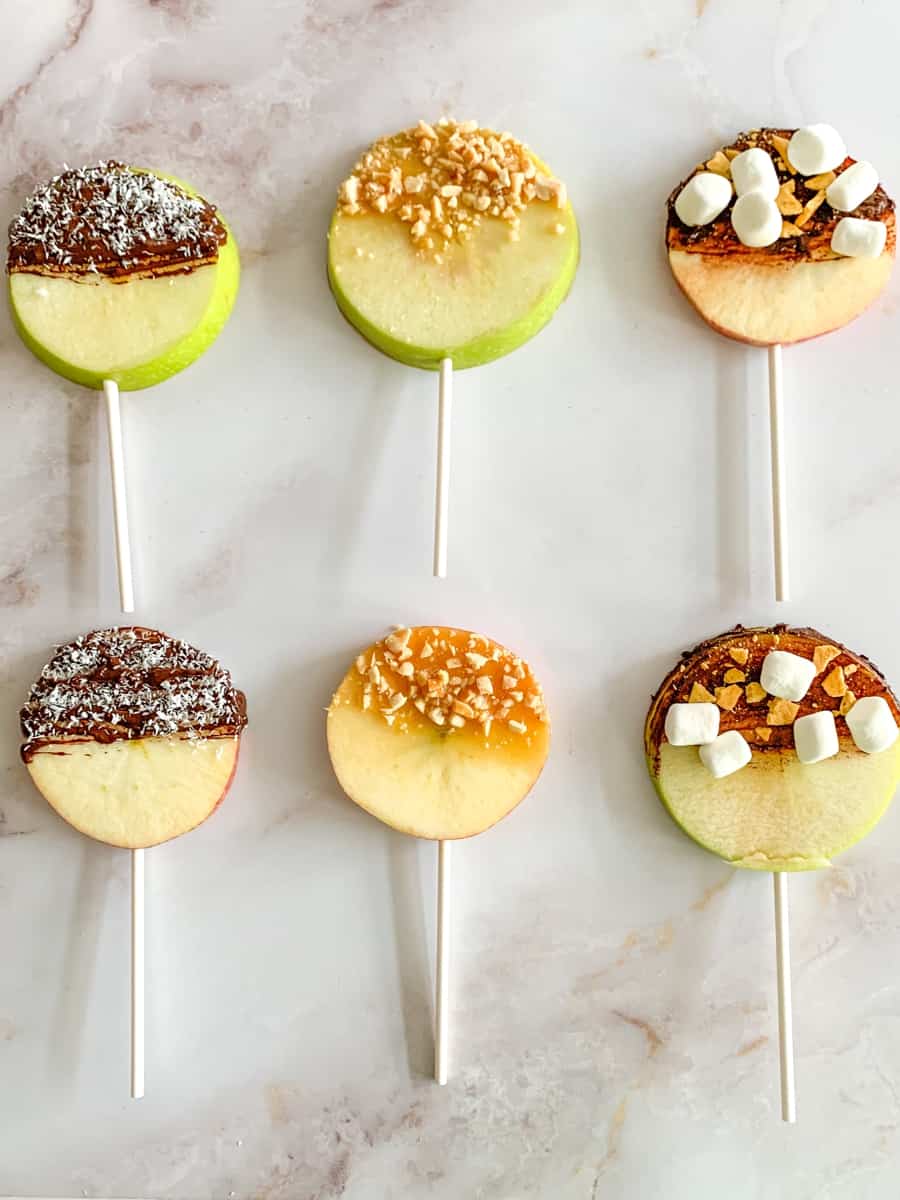 INSTRUCTIONS
Wash and slice your apples into rounds about ½ inch thick.
Poke a hole on one end of the apple round with a toothpick, and then insert a lollipop stick. Repeat with remaining rounds.
Add your toppings! Dip or drizzle half of the apple round with caramel or melted chocolate. Allow to cool slightly to prevent toppings running off, and then sprinkle with crushed peanuts, coconut flakes, graham crackers, marshmallows, or whatever toppings you wish!
Once the toppings are added and sauces have cooled completely, your apple lollipops are ready to serve!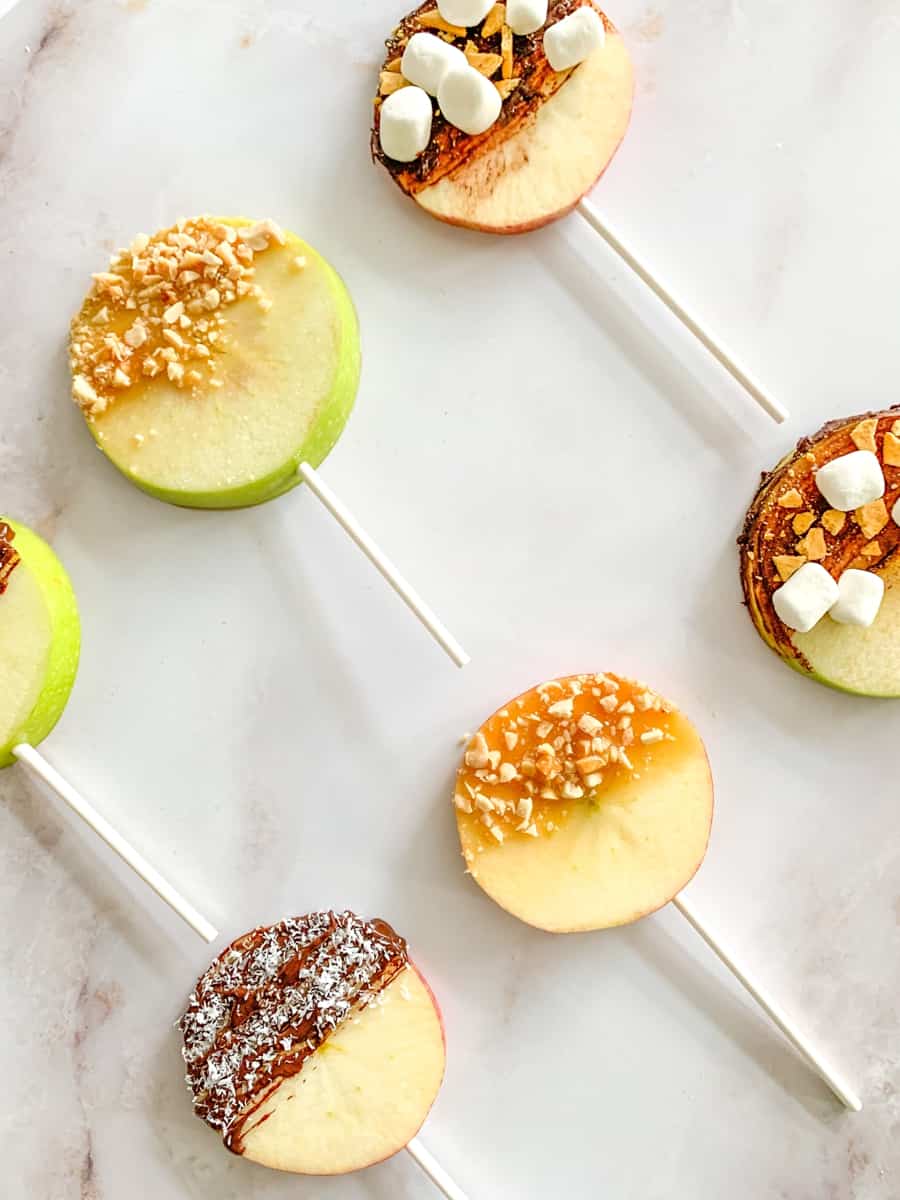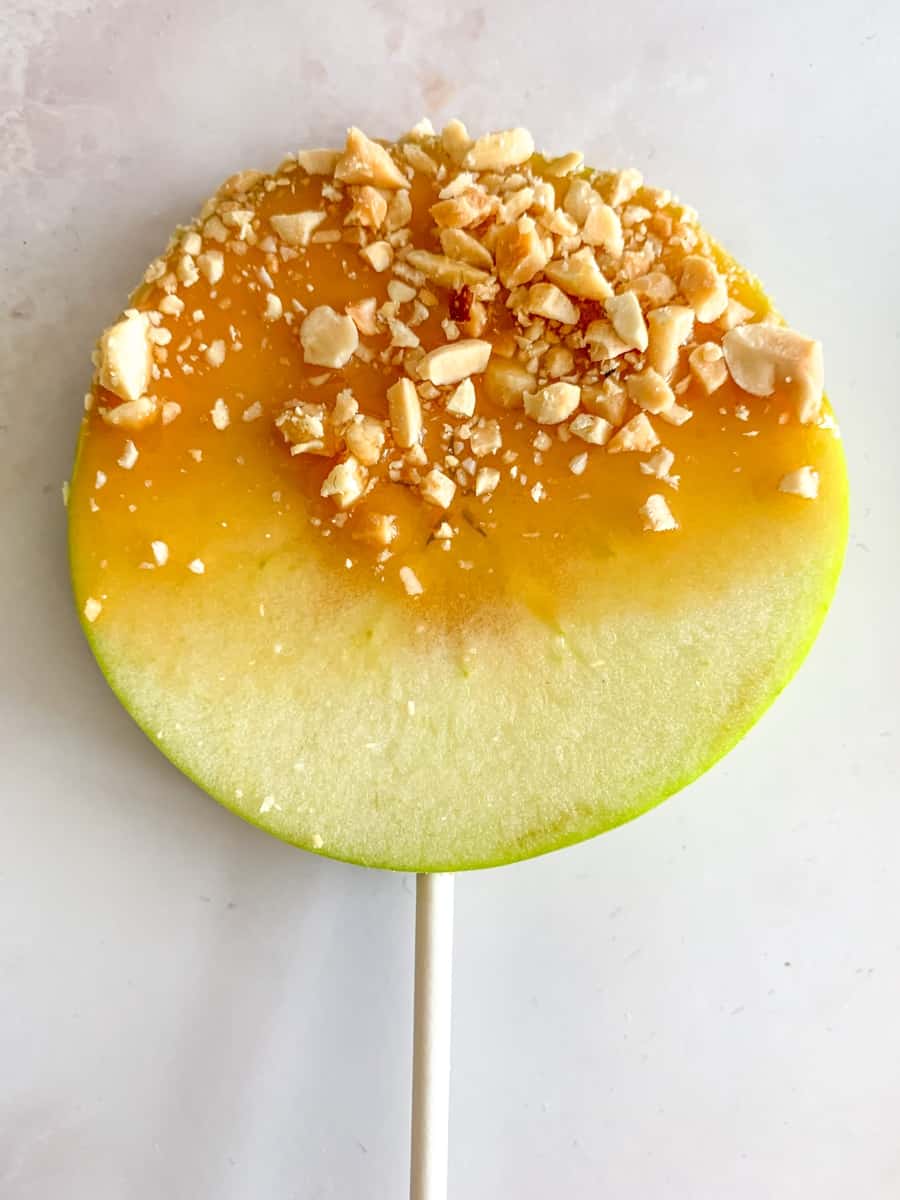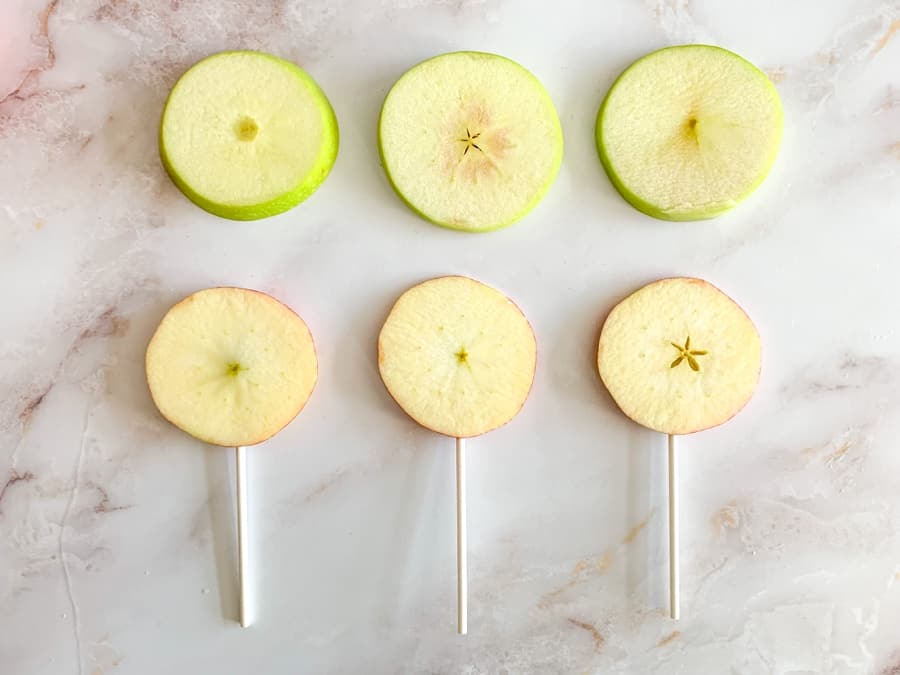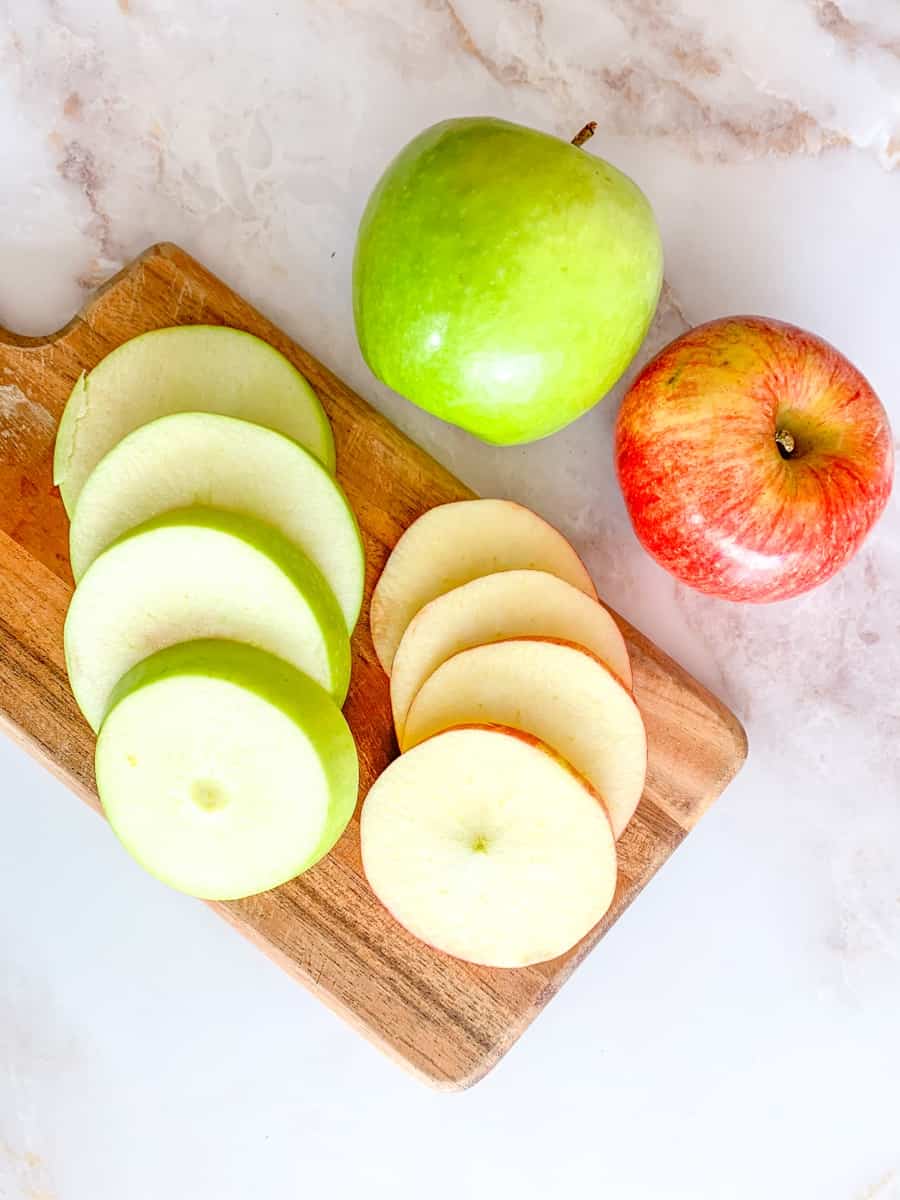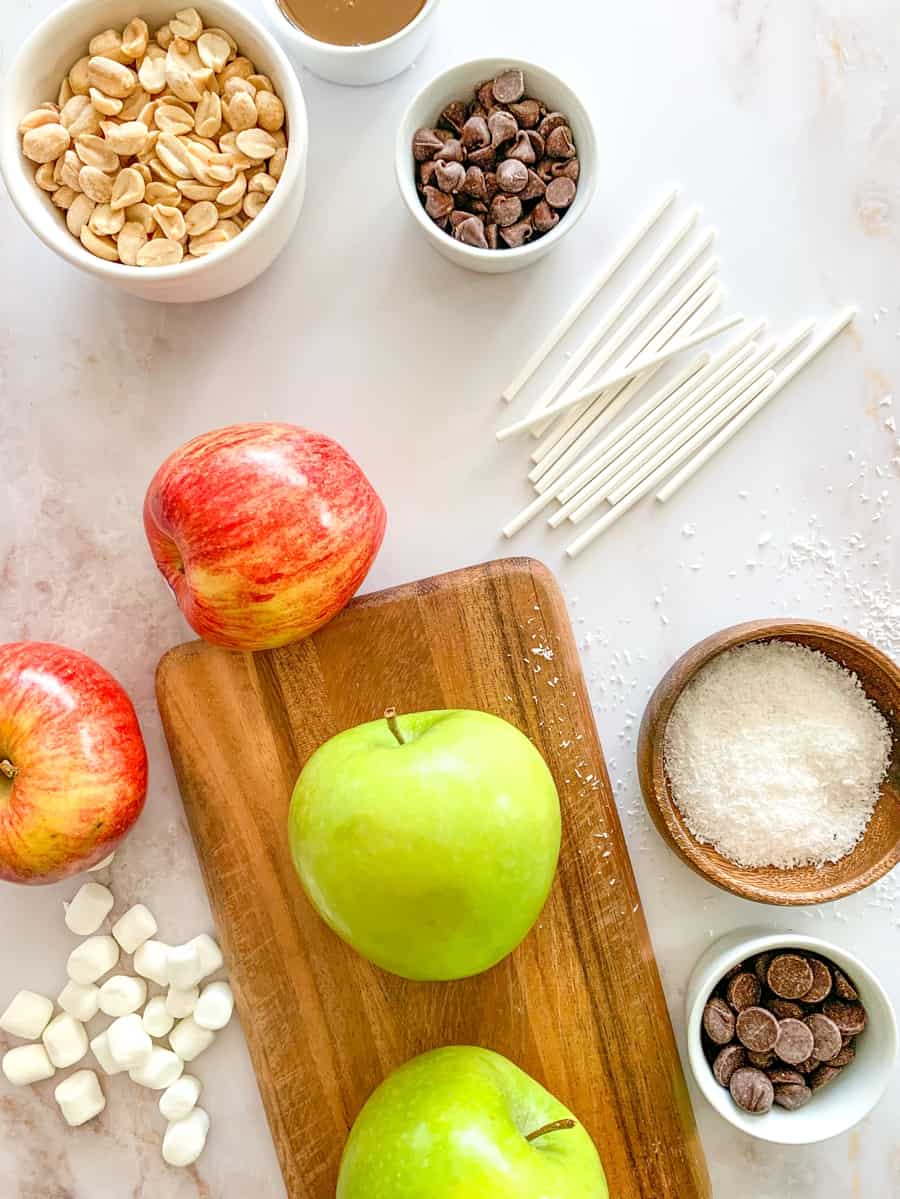 More Topping Combination Ideas for Apple Fruit Lollipops
Caramel Sauce
Crushed Peanuts
Dark Chocolate
Coconut Flakes
Milk Chocolate
Mini Marshmallows
Crushed Graham Crackers
White Chocolate
Crushed M&Ms
Caramel Sauce
Fall Colored Sprinkles