By using this site, you agree to our Terms of Use. This post may contain affiliate links. Read our disclosure policy.
Follow us on Instagram for more fun food ideas for kids!
Watch the video in this post to make this cute summer snack food art for kids
This Peach Nacho fruit snack makes a delicious and healthy summer treat for kids and is so easy to load up with your favorite toppings.
There's a reason nachos are such a popular food. You can load them up with your favorite toppings and flavors! These peach nachos are no exception except they are healthy and made of delicious ripe peaches!
We've made apple nachos before but decided to make a twist by using peaches this time. With the end of summer approaching, peaches won't be in season much longer. These delicious peach nachos make a great summer snack platter to celebrate the end of summer and back to school.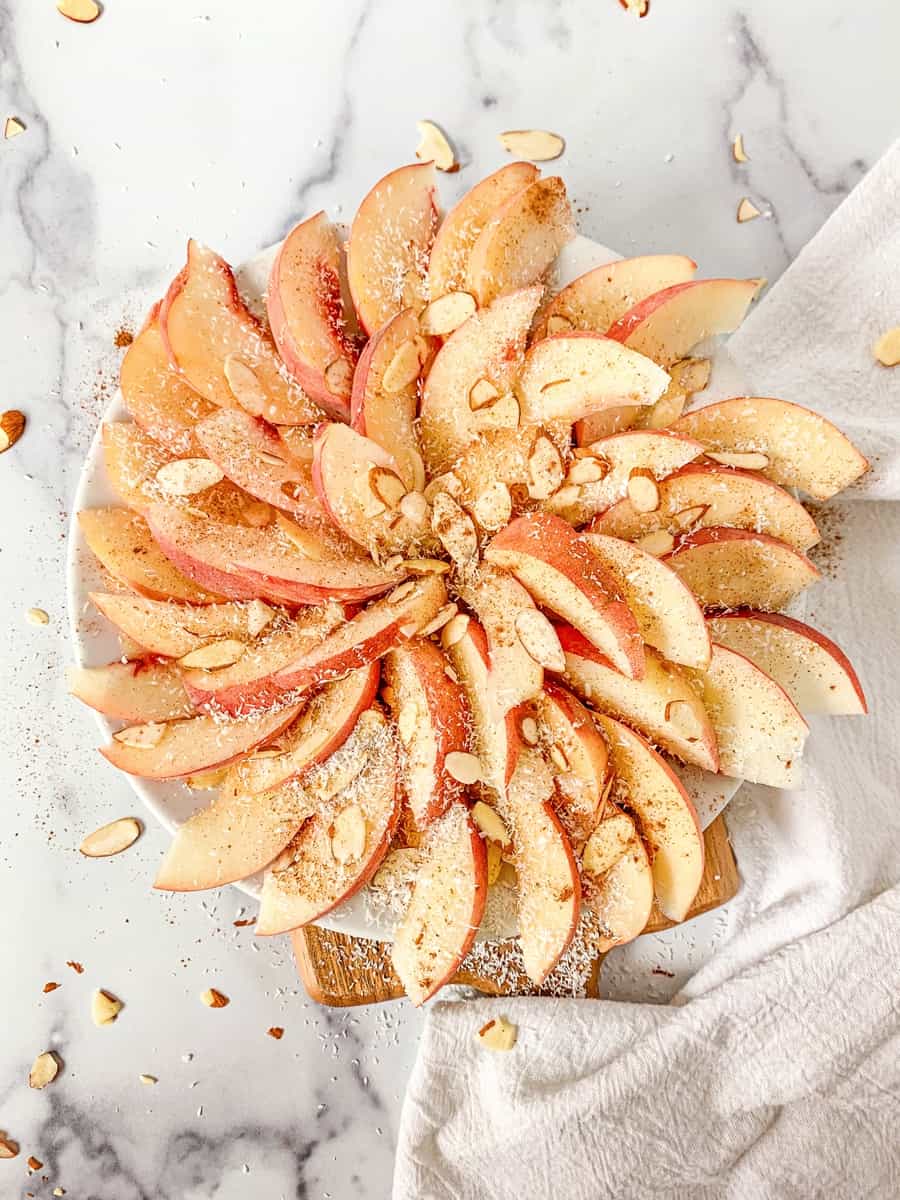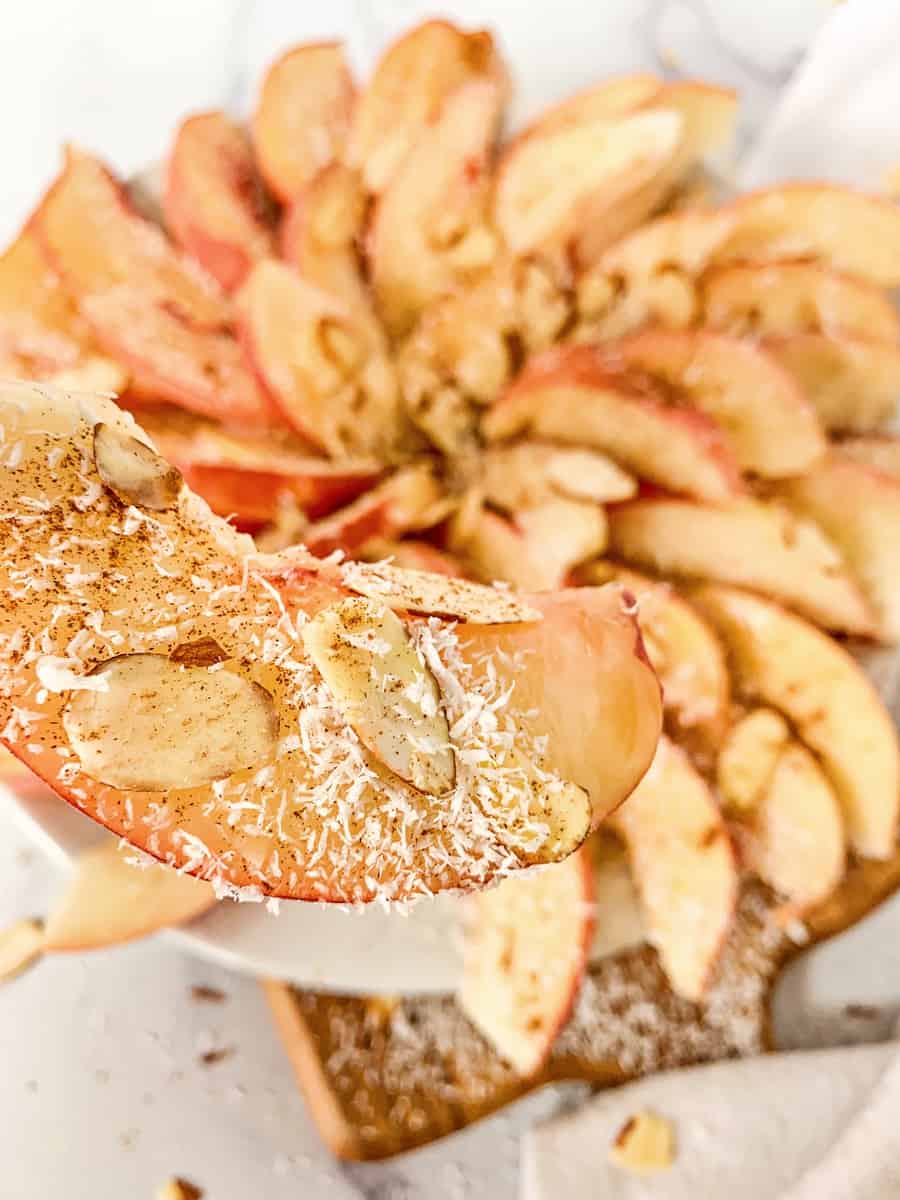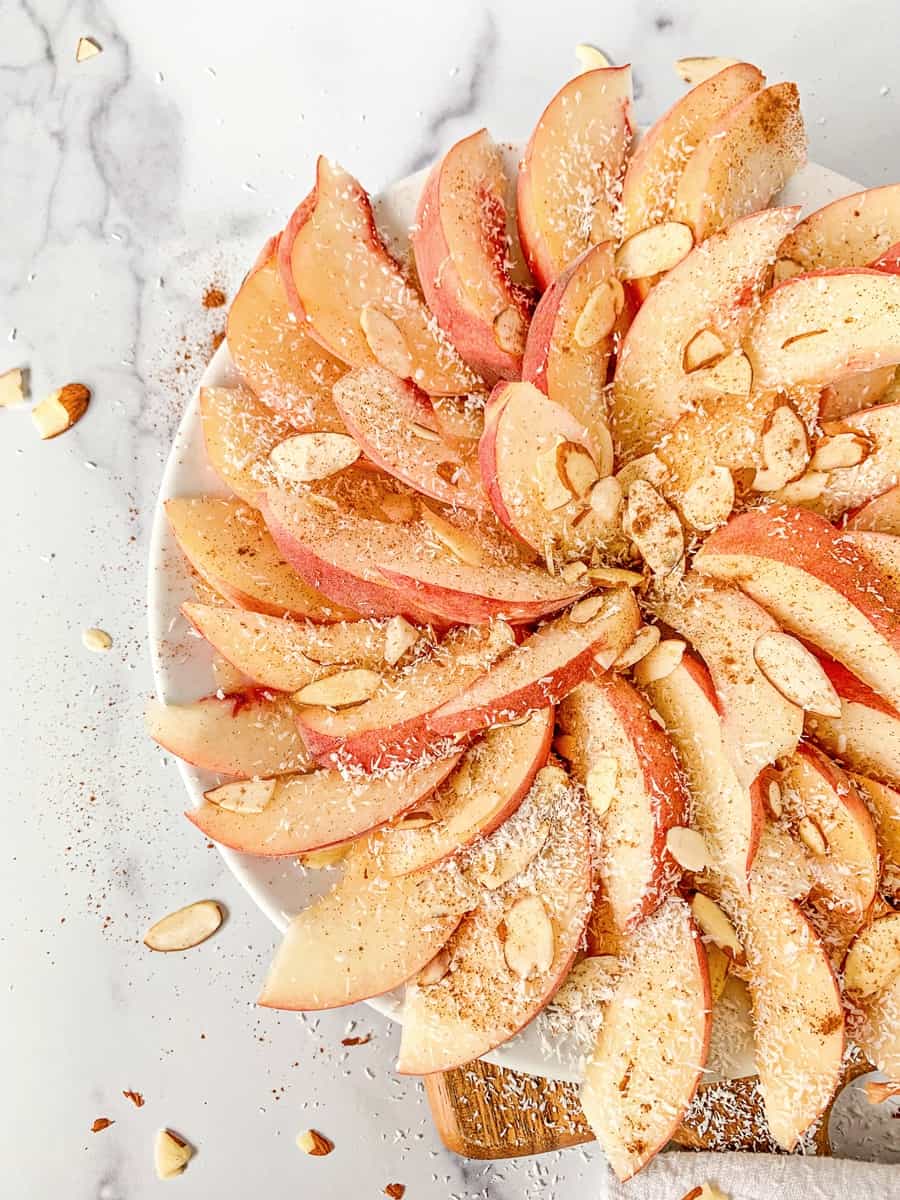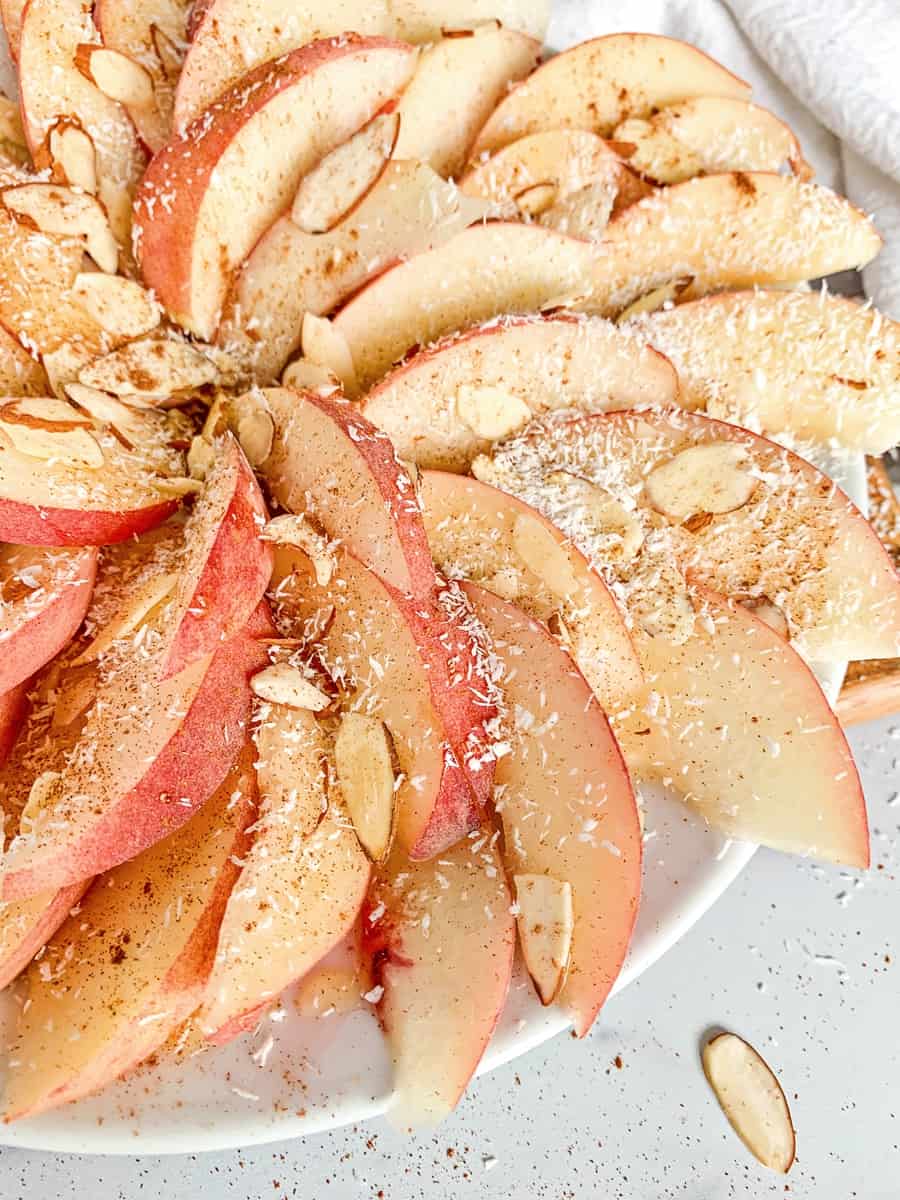 What toppings should I use on my peach nachos?
We used flavors that complement peaches well like honey, almonds and cinnamon with a sprinkling of coconut for texture and added sweetness.
But there isn't any right or wrong way to make fruit nachos. These would taste equally well with dark chocolate, other types of nuts or even drizzles of maple syrup!
Peach Nachos – INGREDIENTS
4-5 medium peaches (ripe, but slightly firm)
1 tablespoon honey
¼ cup sliced almonds
1 tablespoon shredded coconut
¾ teaspoon cinnamon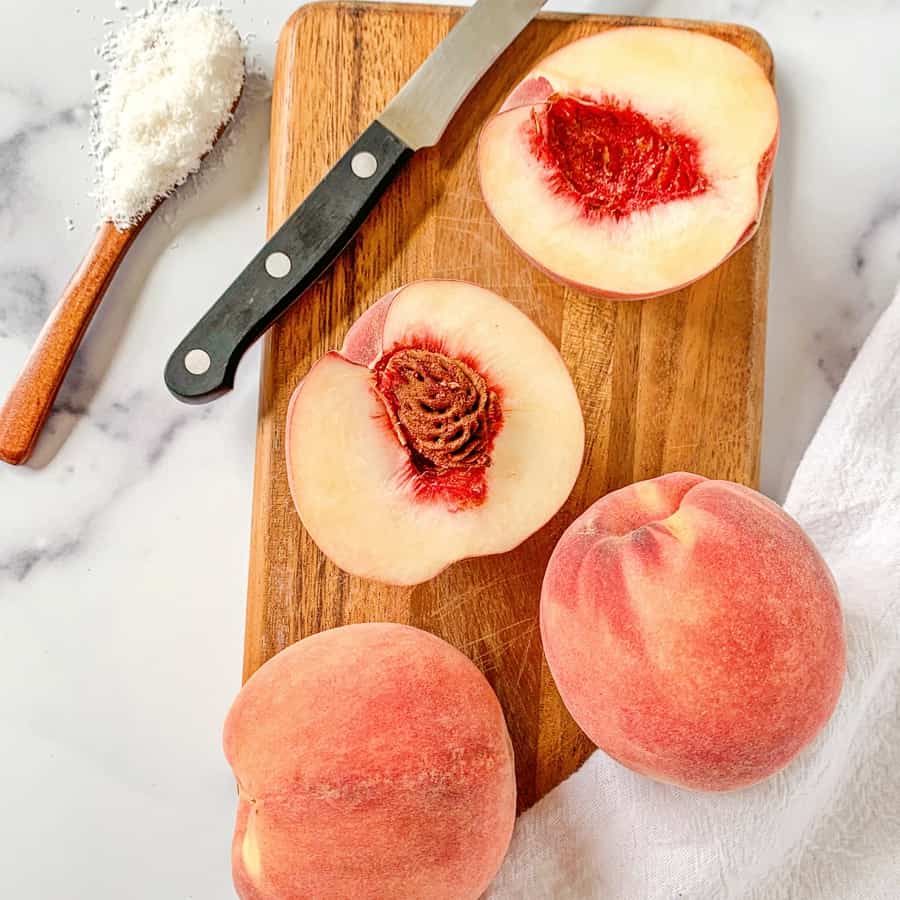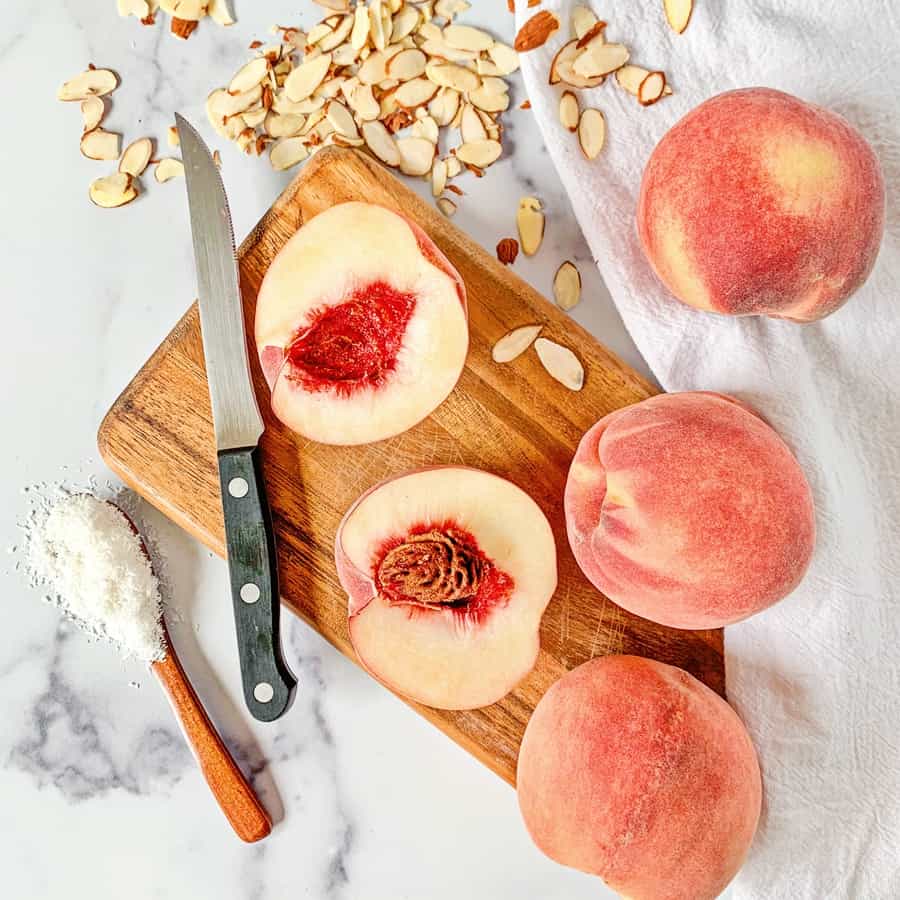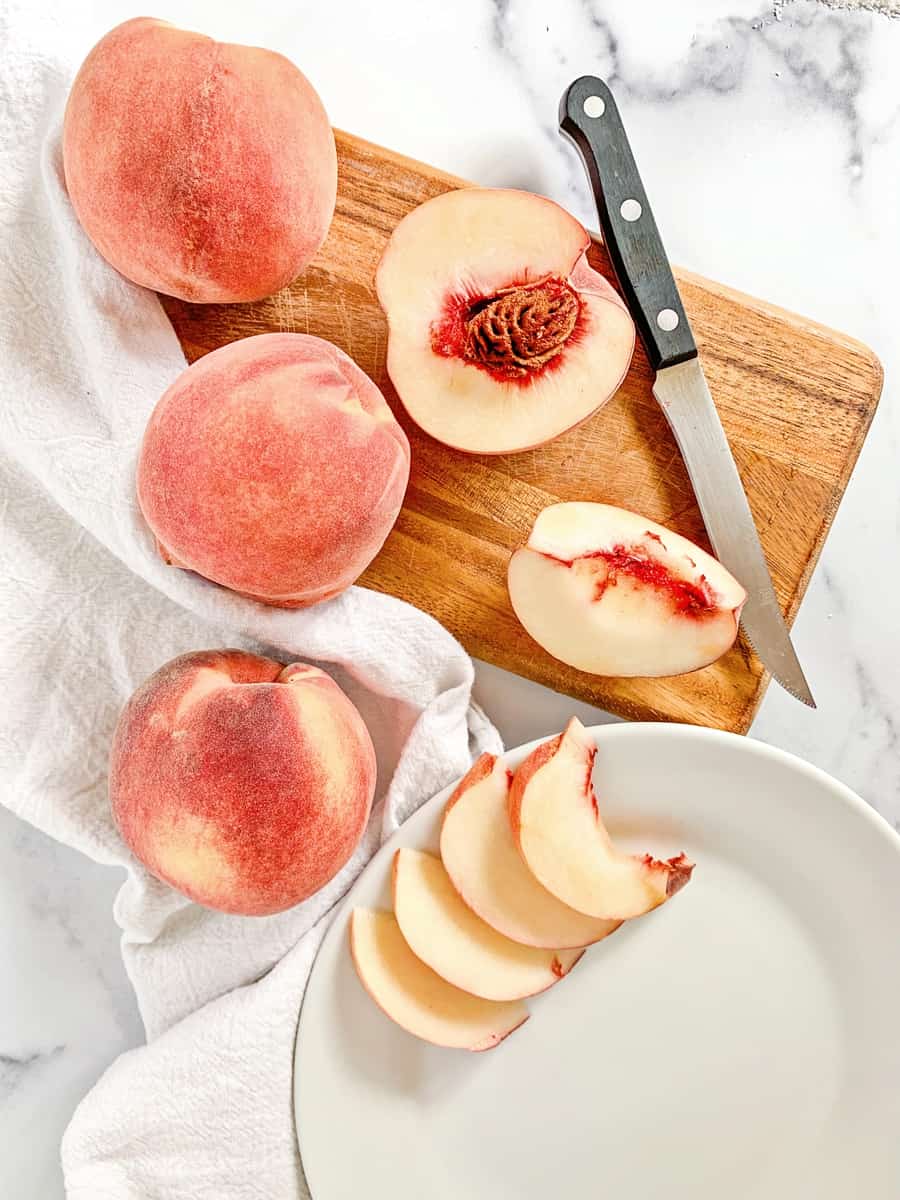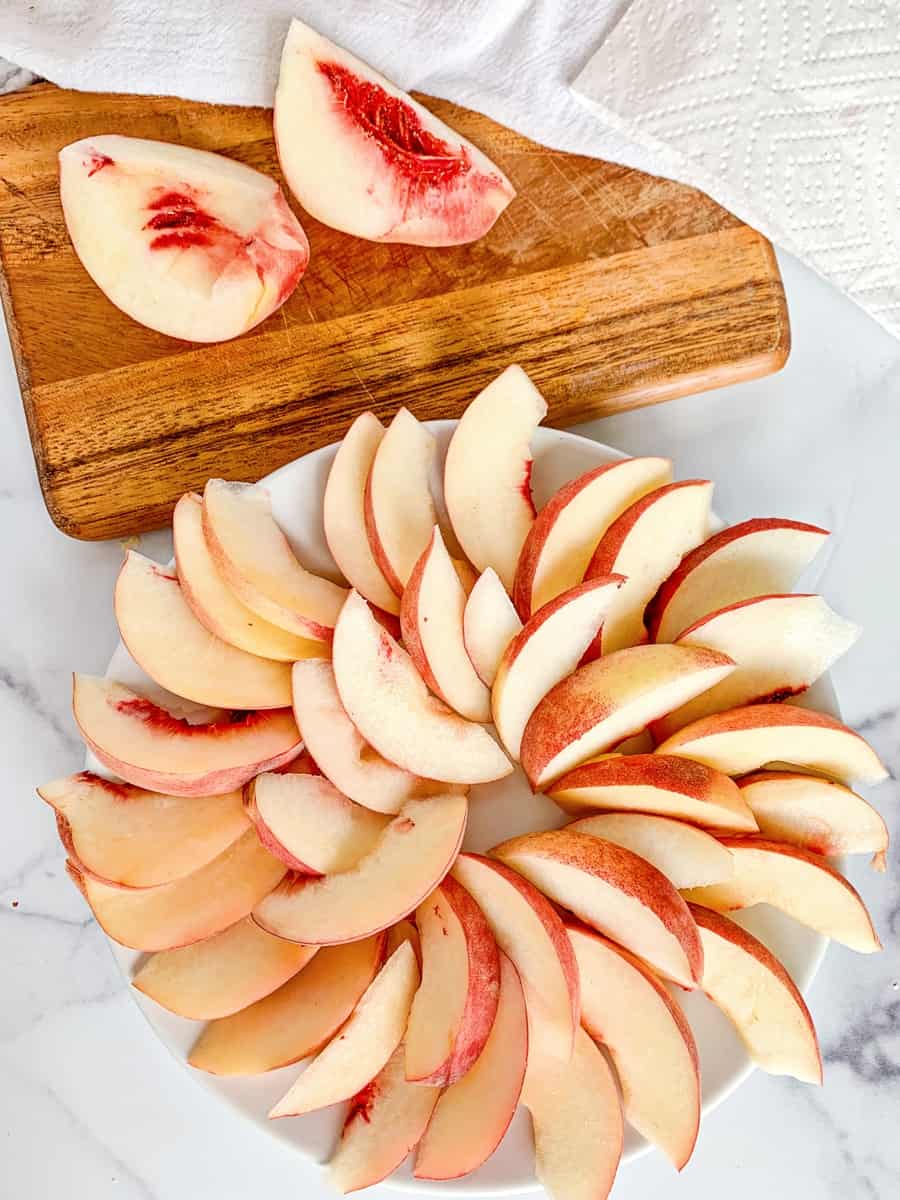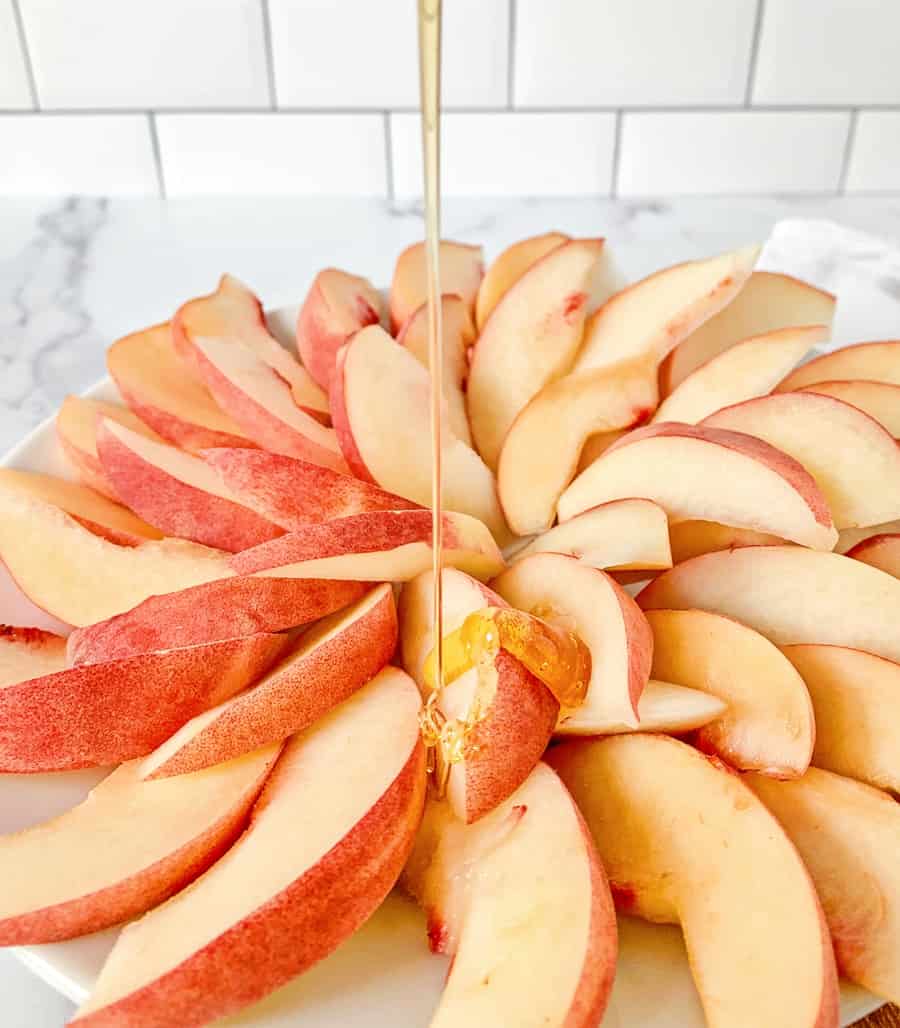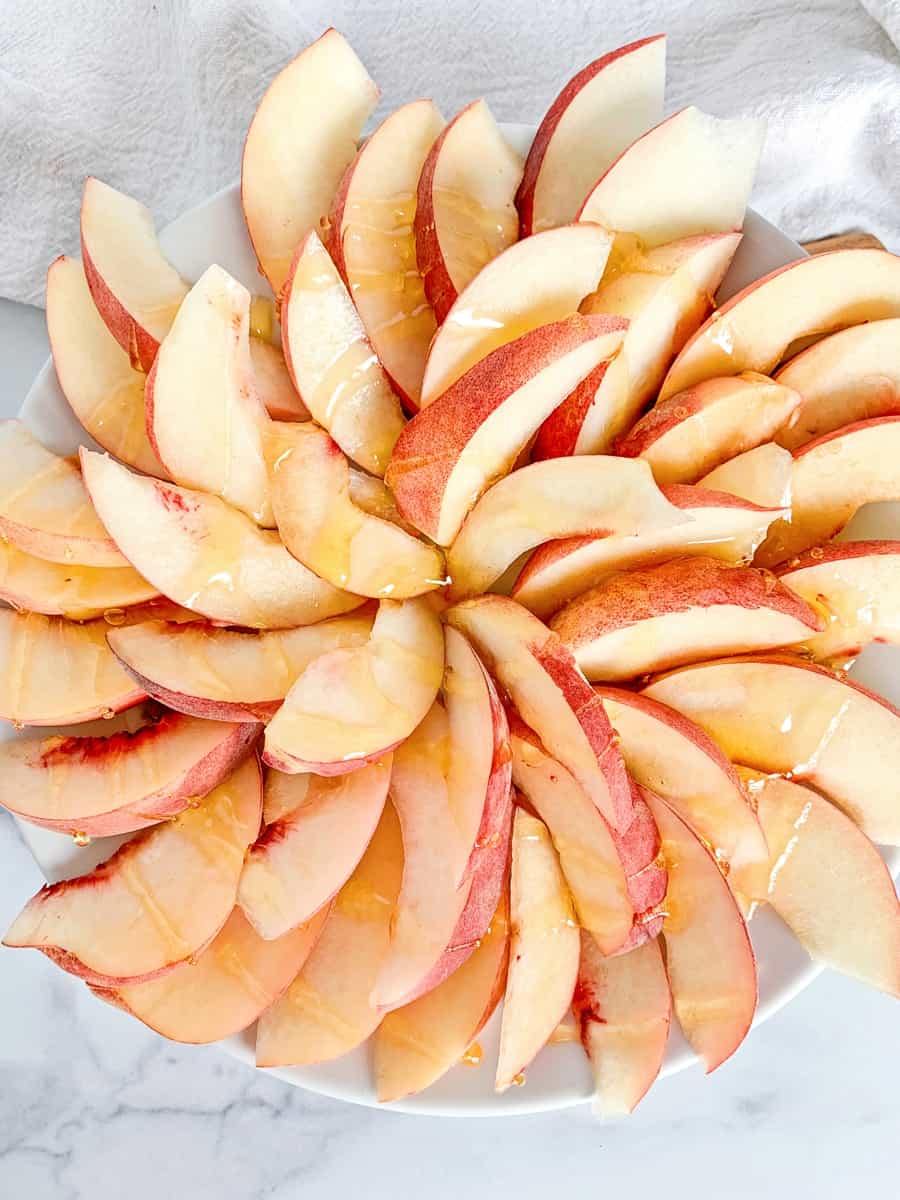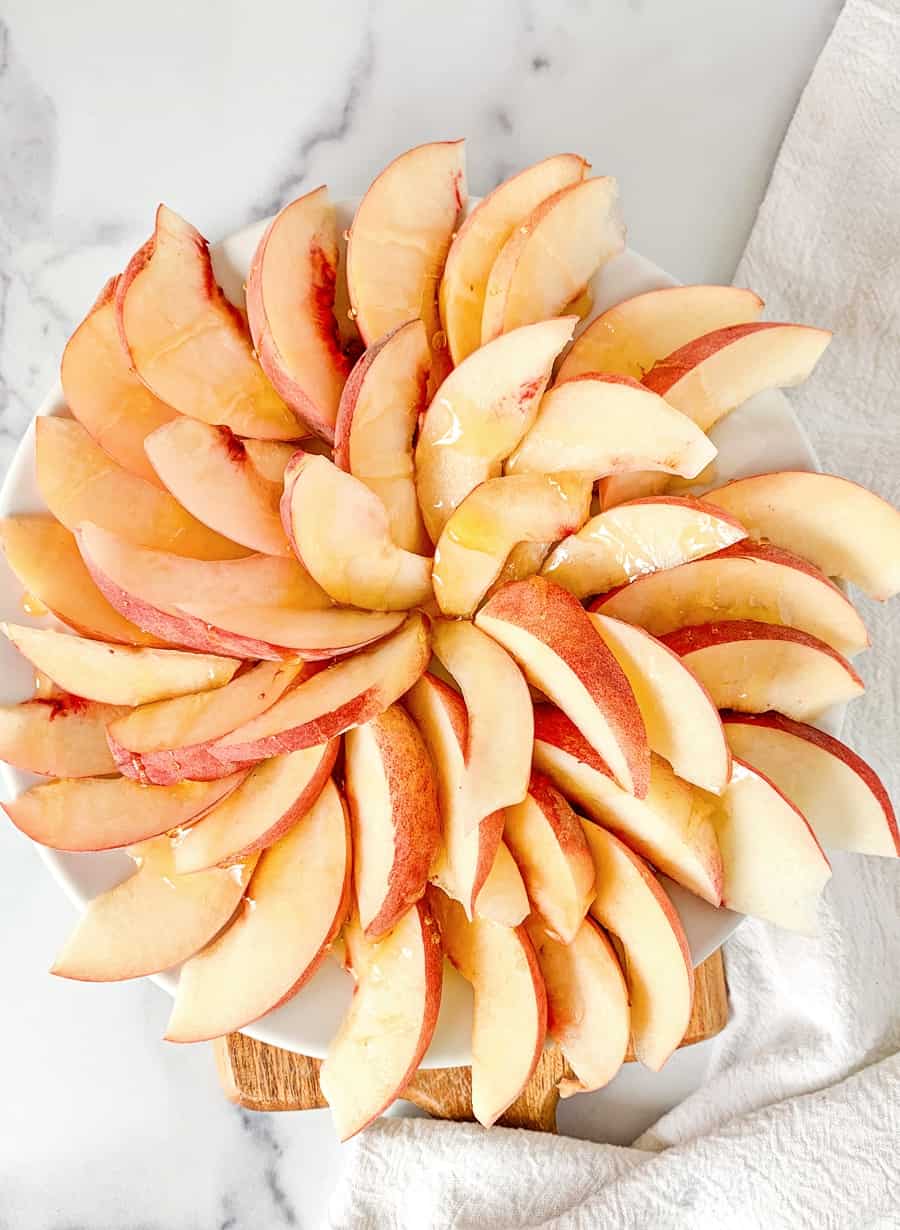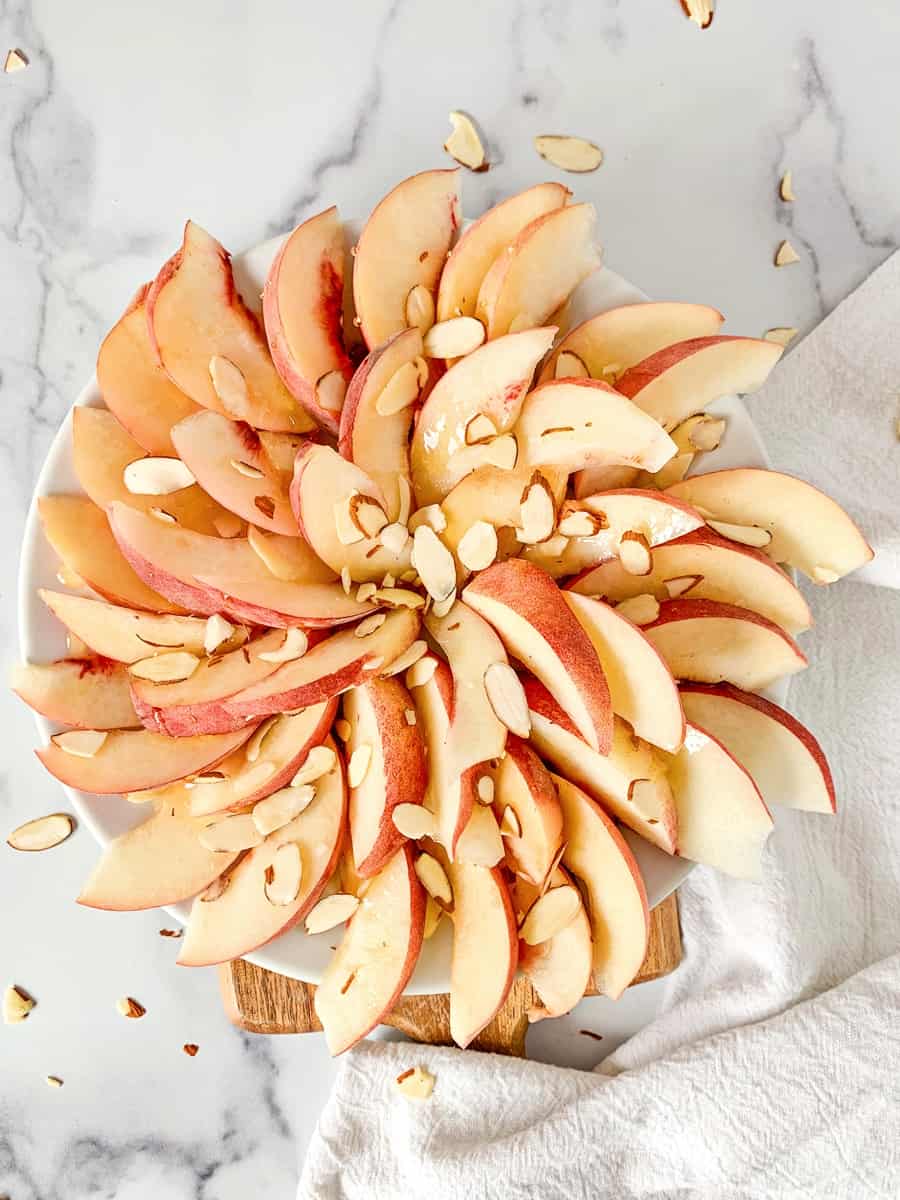 INSTRUCTIONS
Wash and remove pits from peaches. Cut into quarter inch thick slices.
Arrange peaches into a ring on the outer edge of a plate, overlapping each slice slightly. Repeat with remaining slices to create inner rings until the plate is full.
Drizzle with honey. Sprinkle almonds and coconut on top. Dust with cinnamon. Serve and enjoy!
You Might Also Like