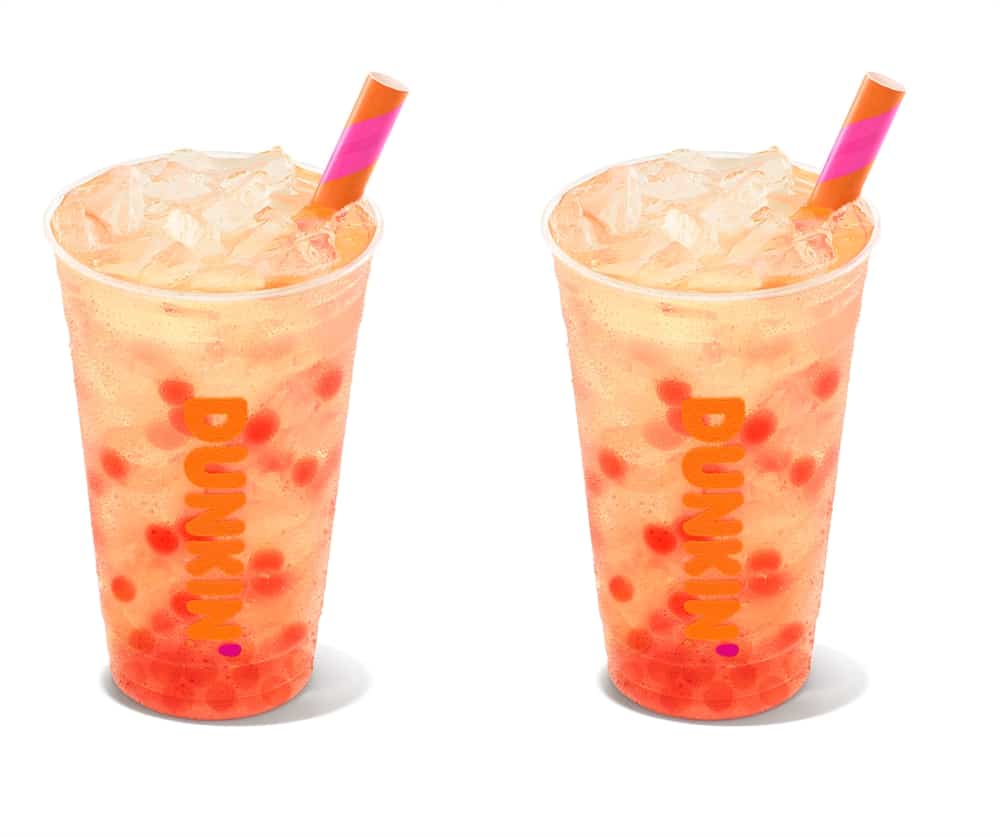 If you're a fan of refreshing drinks and frothy bubbles, Dunkin' has some good news for you. The iconic donut company is announcing that it will be adding strawberry popping bubbles to its menu as an optional topping. We're big fans of Dunkin' donuts for always inventing delicious reasons to visit their stores, like their avocado toast. So obviously we are very excited to try this poppin' new trend!
Where are Dunkin' Popping Bubbles Found?
You'll be able to get your hands on this awesome new product starting June 23 at participating nationwide Dunkin' donut locations. These refreshing pops will add a little something special to any drink. These aren't like chewy tapioca boba balls you typically find at Asian drink places, but instead light and airy bubbles that "pop" in your mouth with just one bite.
Can you add Dunkin' Popping Bubbles to any drink?
According to Dunkin' the new addition of Strawberry Popping Bubbles "can be added to any Dunkin' iced or frozen beverage for an additional charge…and pairs perfectly with the vibrant fruit flavors in Dunkin' iced drinks like new Dunkin' Coconut Refreshers or Lemonade."
Popping Bubbles is a unique and fun way to enjoy the new Dunkin' iced drinks! Made from ingredients sourced exclusively from plants, Popping Bubble's delicious strawberry taste pairs perfectly with any of the fruity flavors in these refreshing beverages. All popping bubbles are served with Dunkin's newest wide paper straws that come in pink and orange for more bubble-up goodness.
How to Win a Dunkin' Gift Card and Prizes To Celebrate The Popping Bubbles Launch
Dunkin' has come up with a fun, interactive way for fans to celebrate the launch of their new strawberry popping bubbles drink. Between now and July 31, players can play an online game that is bursting with chances to win Dunkin' gift cards and other exciting prizes like giant bubble kits or inflatable pool rafts! One grand prize winner will have the chance to choose from any one of these awesome prizes by playing this virtual instant-win game every day until they pop just right!
According to Jill Nelson, Vice President, Marketing & Culinary at Dunkin', "As the destination for flavorful beverages to keep folks running all season long, we're kicking off summer with something extra fun by offering our guests Strawberry Popping Bubbles. With an exciting explosion of strawberry flavor, Popping Bubbles are a new way to make favorite Dunkin' iced or frozen drinks even cooler."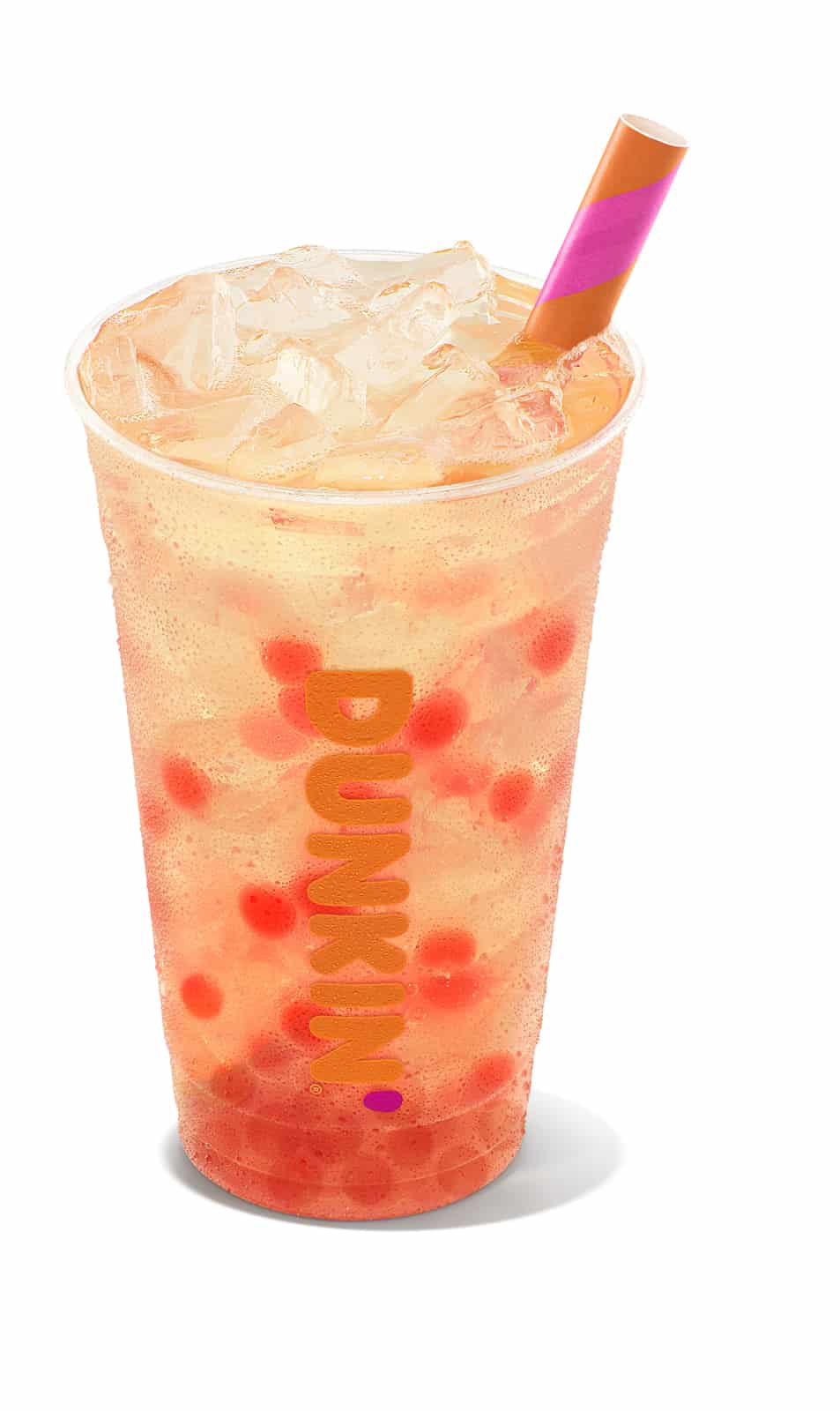 Photo credit: Dunkin'