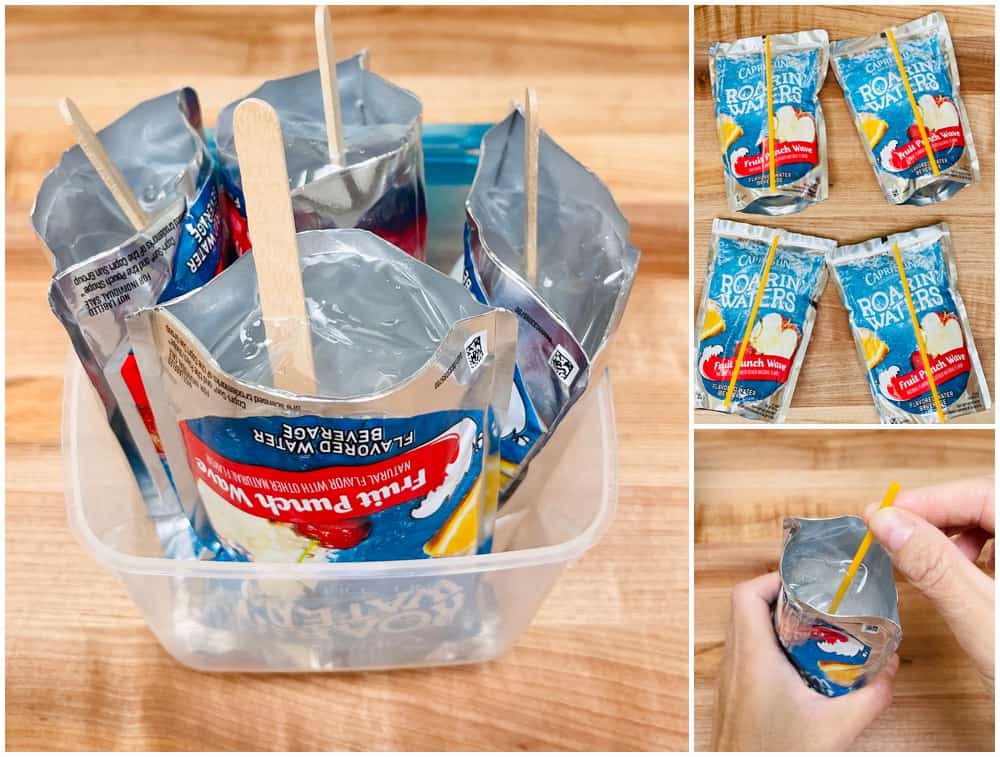 By using this site, you agree to our Terms of Use. This post may contain affiliate links. Read our disclosure policy.
Follow us on Instagram for more fun food ideas for kids!
This Capri Sun Popsicle Hack Is A Refreshing Summer Treat For Kids. You'll be amazed at how simple this mom hack is!
The summer heat is on the way, and that means it's time to get ready for some popsicles. Luckily, we've got you covered with this mom hack, another easy TikTok food trend! This Capri Sun Popsicle Hack is a super easy summer treat that will keep kids cool all day long. Read more about how to make these popsicles below.
Watch the video in this post to make this fun fruit pouch popsicle hack.
How do you make Capri Sun Popsicles?
We first saw the idea on @howdoesshe's TikTok video, but it looks like a video on how to make Capri Sun push up popsicle without the sticks was around as far back as 2011! Don't you love when great hacks come back around?
First, you will need Capri Sun juice pouches or any juice or fruit beverage pouches that you can pierce easily. The straw that comes with the pouch can conveniently be used to make a hole in the bottom of your pouch. However, if it's missing, don't sweat it and use a knife to poke a small hole instead. Make sure that you flip it over before doing this so your floor does not get wet with juice! As shown below we added our pouches to a plastic container to both keep any spills at bay and to easily keep them upright in the freezer.
Then to make your popsicles, you will need to add a popsicle stick to the pouch. Put the popsicle pouch into your freezer upside down until frozen. When you are ready to eat it, cut the top off, and you can use the popsicle stick to eat it like a push-pop frozen treat!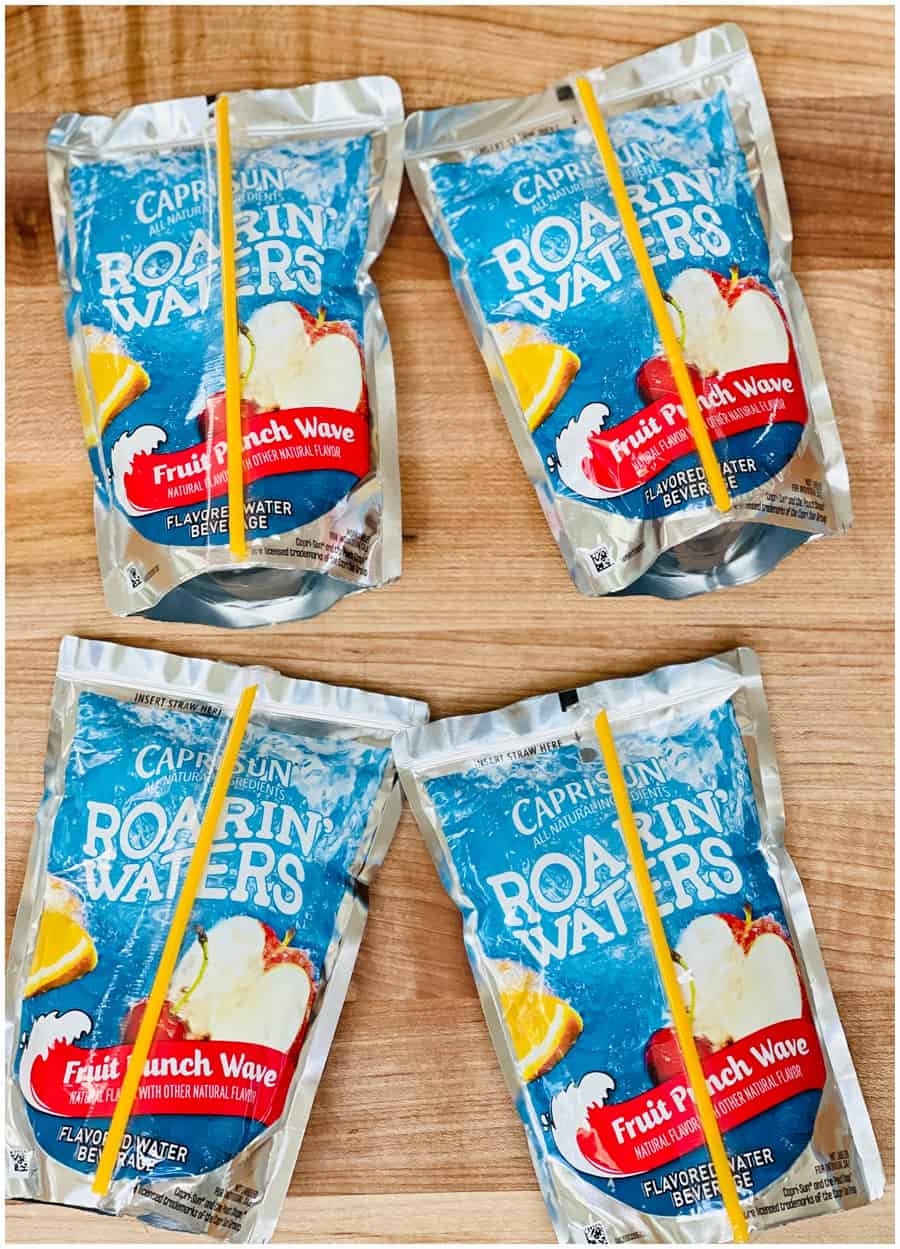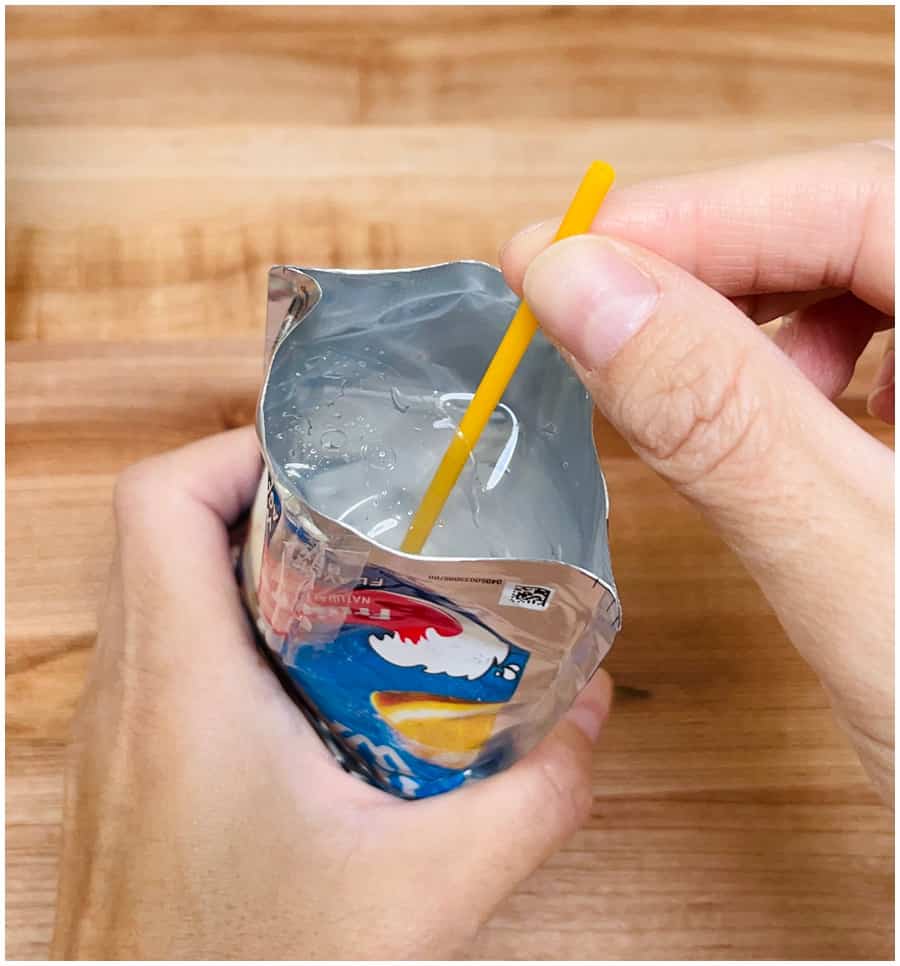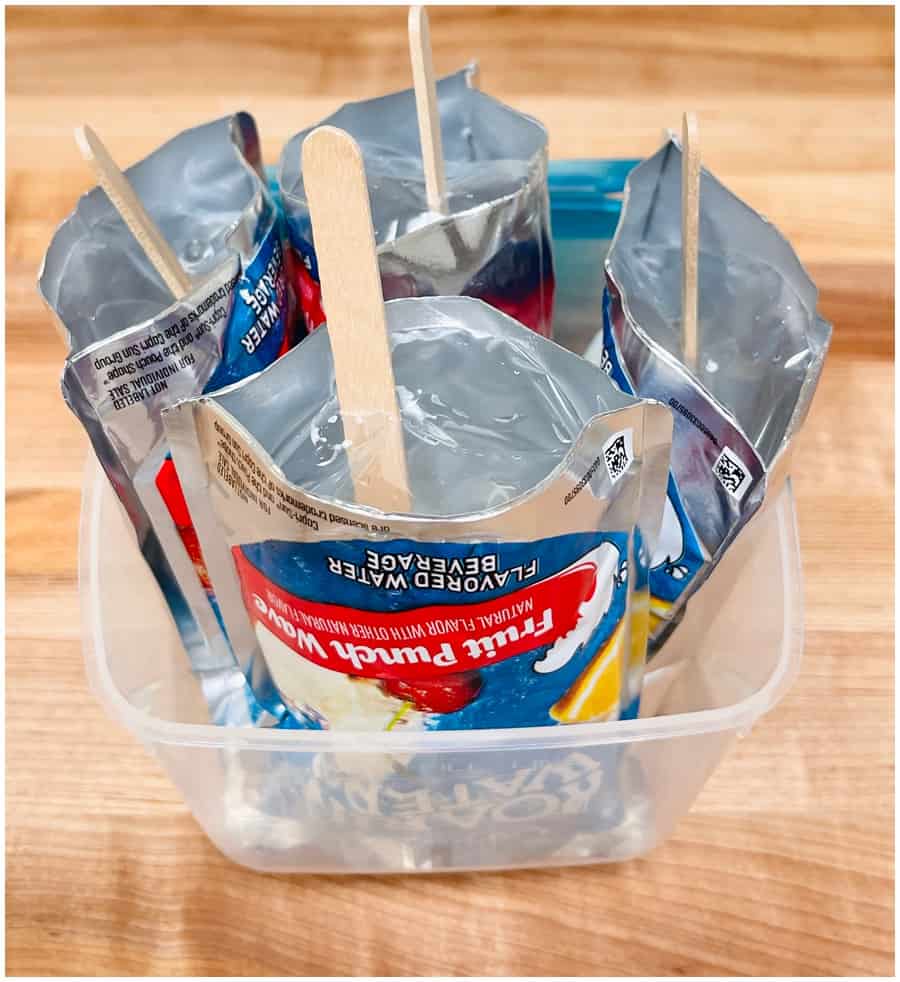 How do you make Fruit Pouch Push Up Pops?
You can also forgo the popsicle stick and just freeze the Capri Sun and cut off the top and push up to eat like a frozen dessert.
What a cool summer treat for kids! And who doesn't love a good popsicle in the summer heat? The kids will get so excited when they see these Capri Sun Popsicles! They're fruity, delicious and colorful. We used the 50% low sugar version with no artificial coloring to keep them a bit healthier..
Try this easy kids food hack at home next time you need a refreshing snack for your child. Check out more TikTok food hacks.