This post is sponsored by Sweety Ice Cream. All opinions are our own.
This mochi ice cream sundae bar is a sweet way to celebrate the start of summer with kids or any fun celebration!
Have you ever tried mochi ice cream? It's a delicious Japanese frozen treat made of sticky rice dough (mochi) wrapped around ice cream. It's usually shaped in discs and eaten by hand. So good and delicious!
My kids and I are huge fans of this delicious textured treat and were excited to try out a new brand, Sweety Mochi Ice Cream.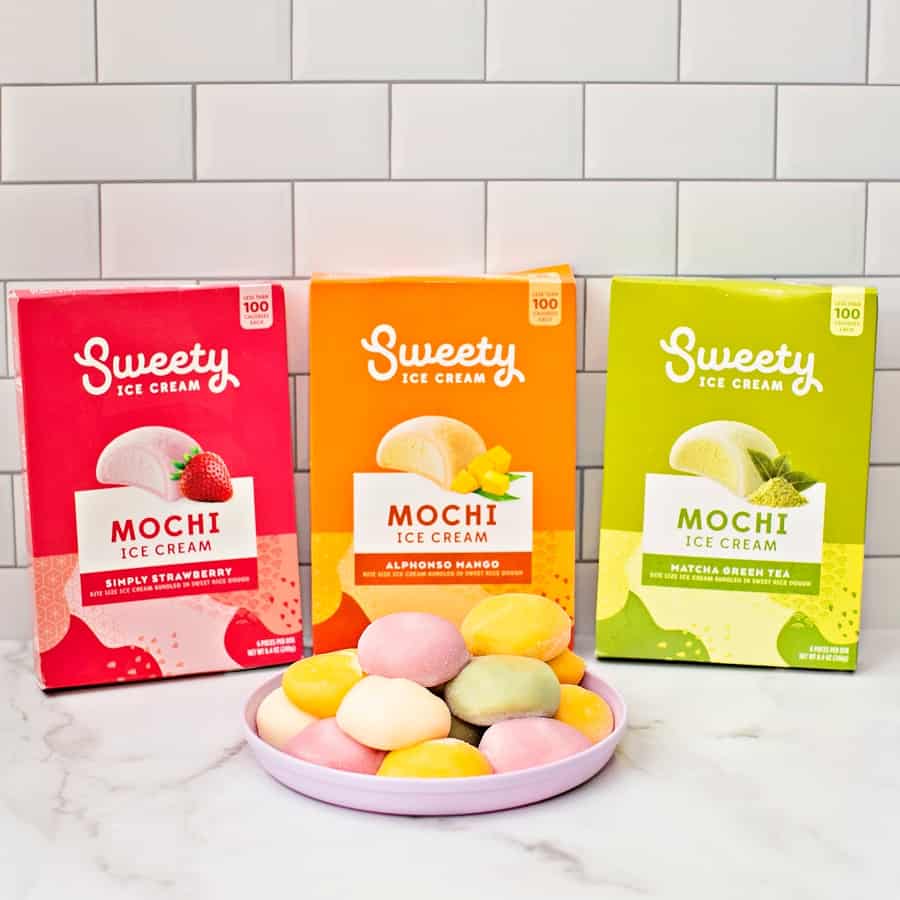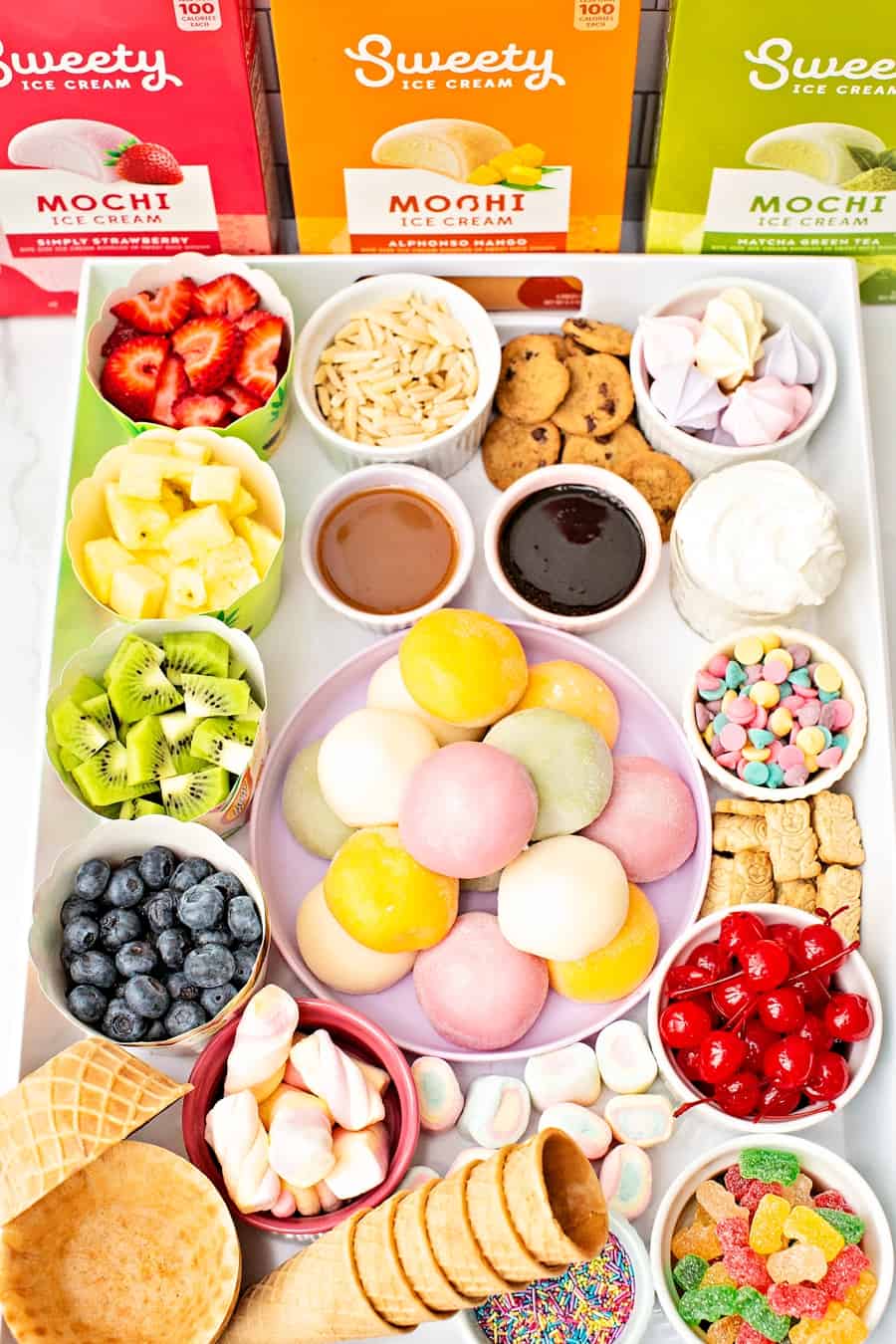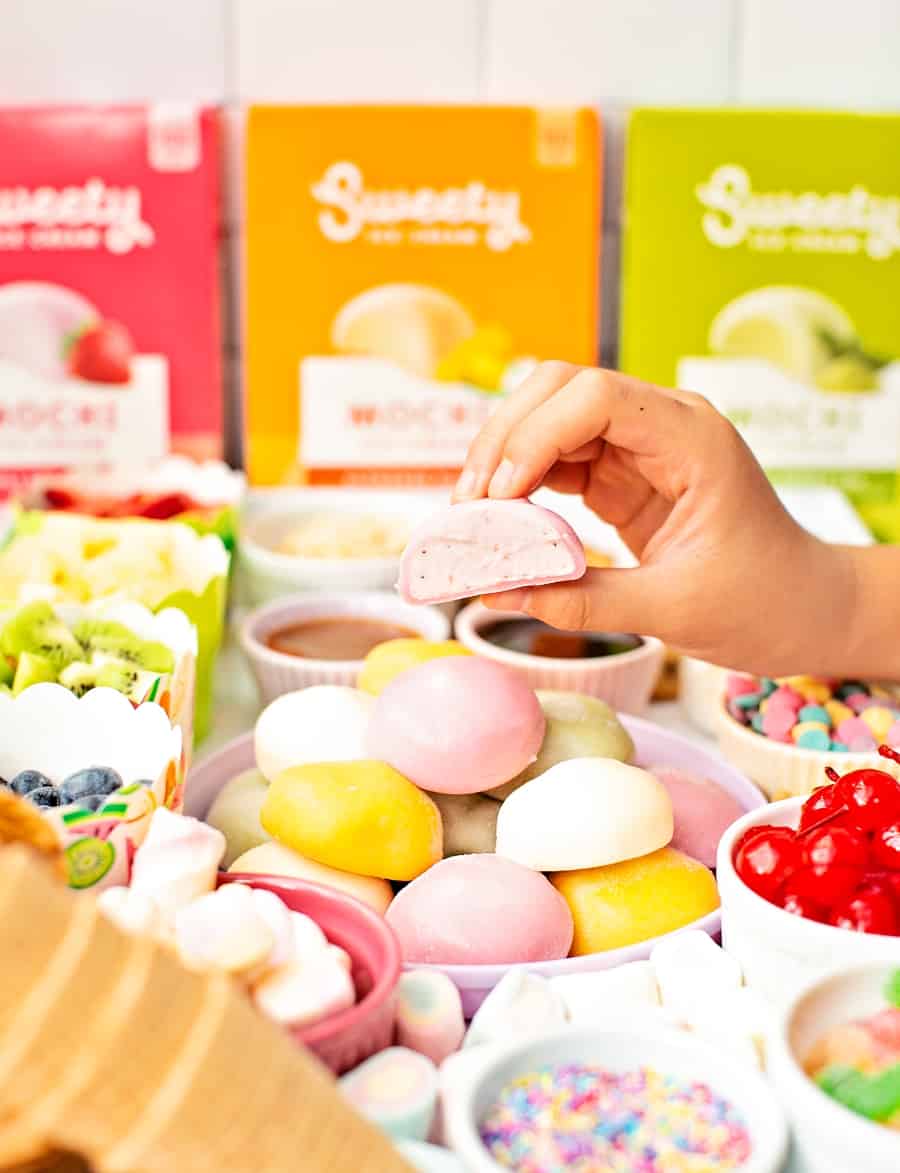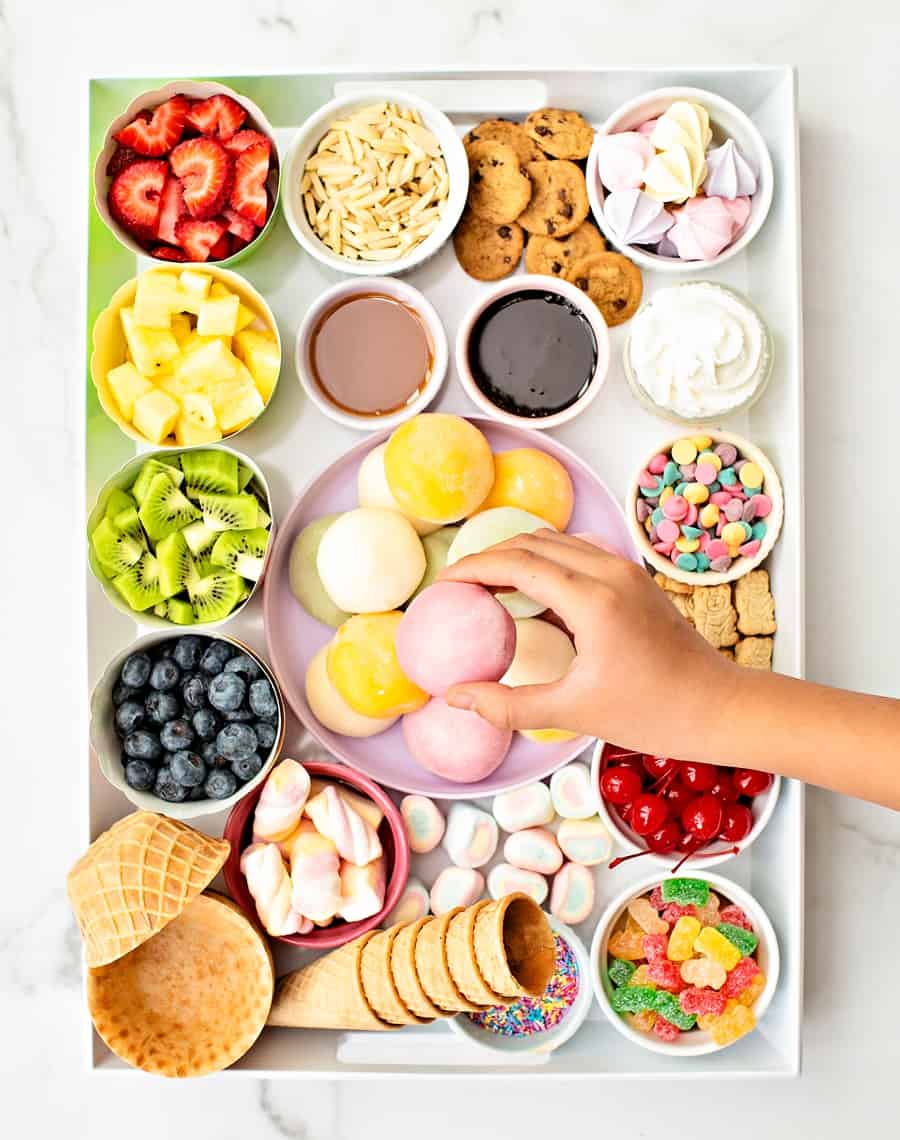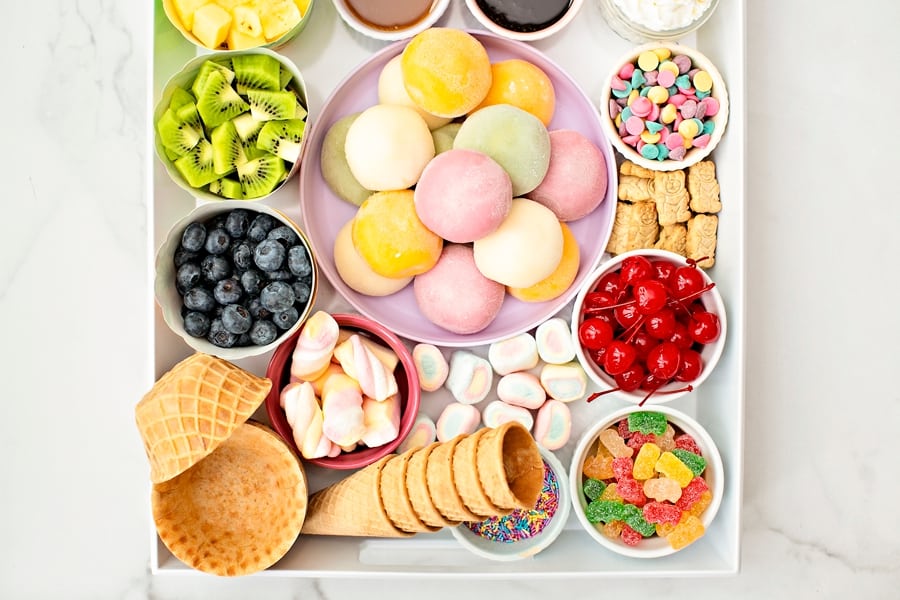 Why is Sweety Mochi Ice Cream the best?
First, let me tell you, that we've had a lot of mochi ice cream in the past from various brands and retailers. Sweety Mochi Ice Cream is hands down the best we've had. Let me tell you why:
It combines traditional Japanese rice mochi with the highest quality ingredients. Sweety sources only farm fresh California milk to craft their creamy, delicious ice cream. Their flavoring ingredients are premium quality, for example their Vanilla flavor uses

GMO-free bourbon vanilla beans from Madagascar.

Most mochi ice cream we've had is powdery on the outside, but the Sweety ones hardly have any powder. The mochi tastes fresh and has a great chewy rice dough texture.

The flavors are delicious and while they have traditional flavors like vanilla, chocolate and strawberry, they also have modern ones like Vietnmaese Iced Coffee (my favorite!) and Matcha.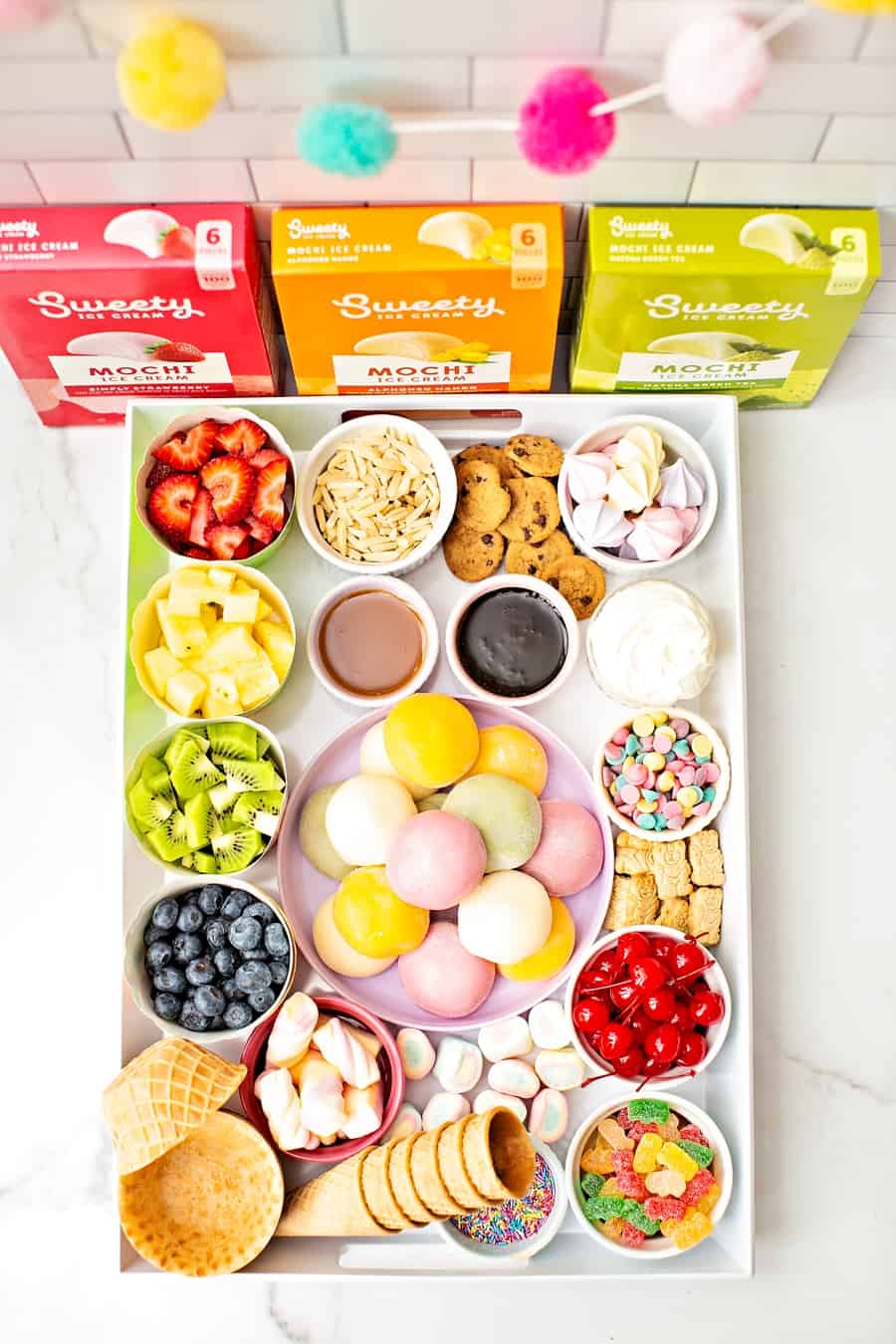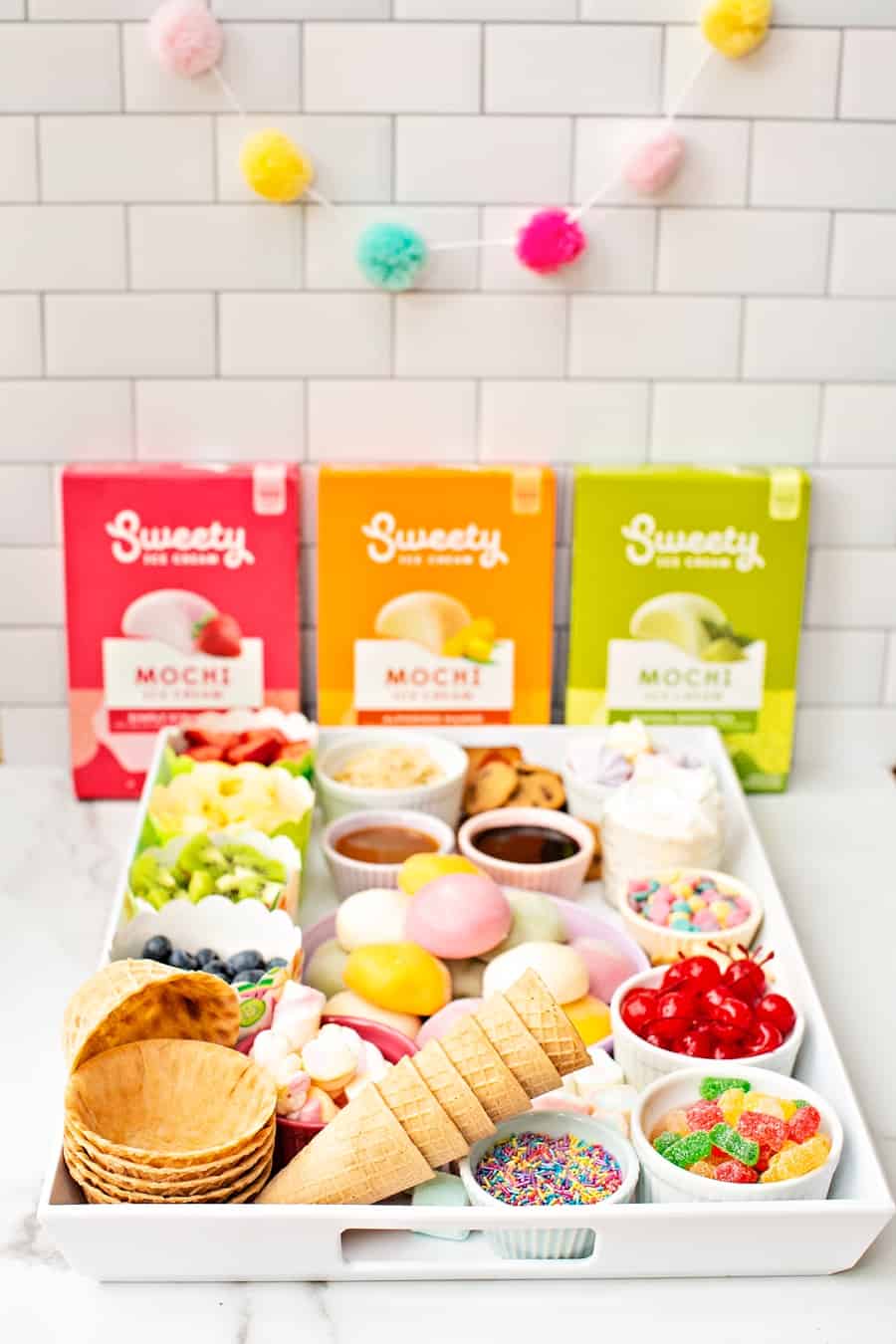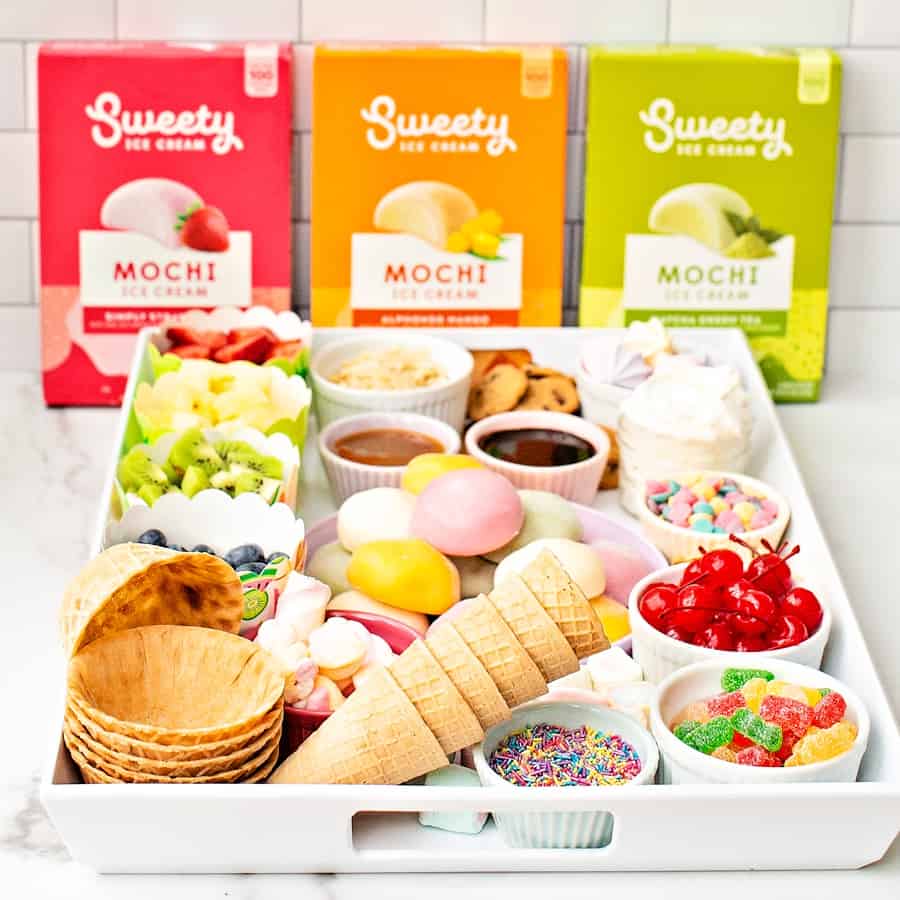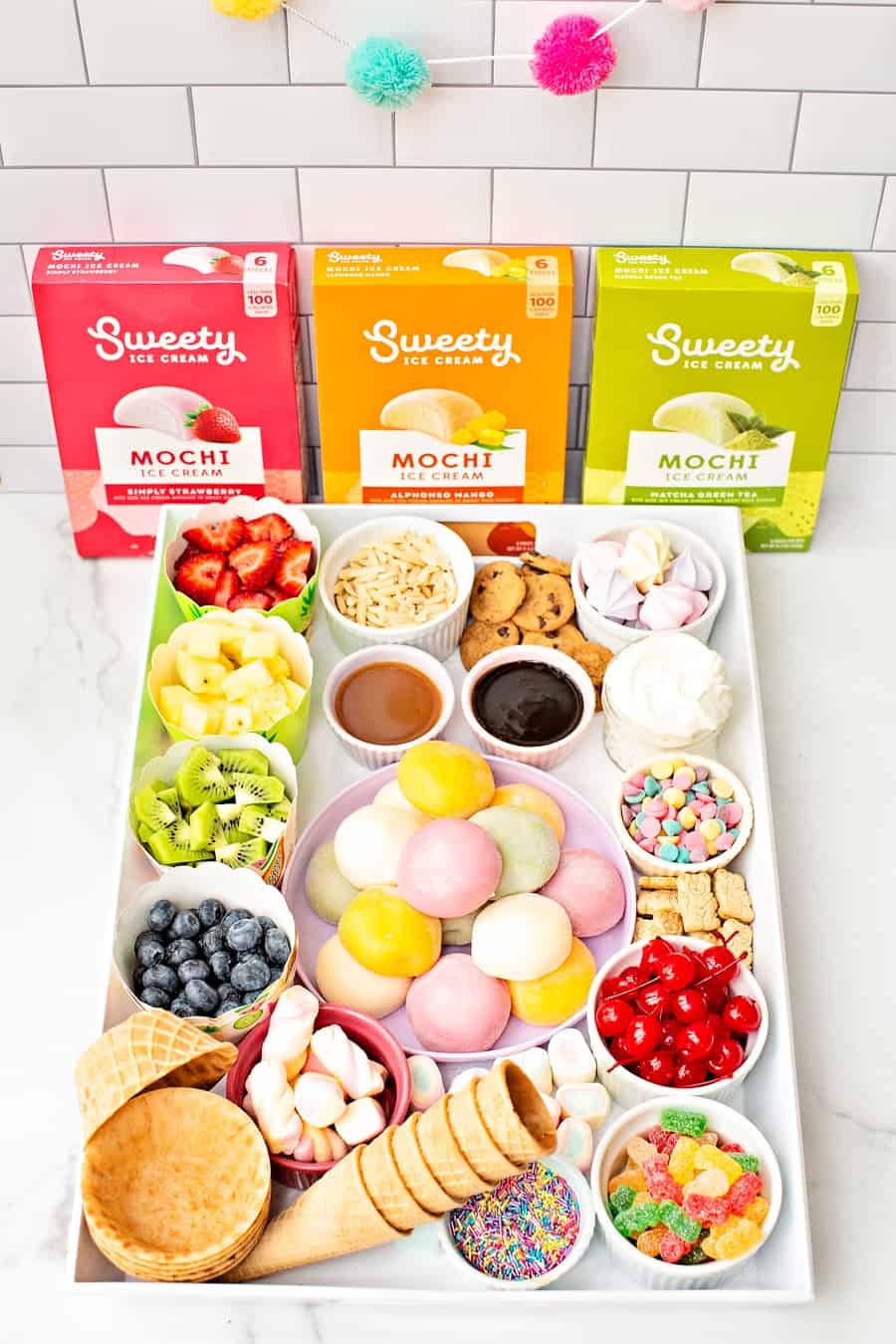 How to set up a mochi ice cream sundae bar.
To make our mochi ice cream experience even better than usual, we decided to treat the kids to a mochi ice cream sundae bar! Summer is officially here and school is out of session. The sundae bar was a great way to commemorate the start of summer and end of school.
What we love about this help-yourself sundae bar is that it's so easy to set up and there's really no right or wrong way to do it.
We used sprinkles, treats and toppings we already had on hand like whipped cream, various fresh fruits, nuts, and cookies. We added some extra special treats like maraschino cherries (a must for sundaes), cones, waffle cups and hot fudge/caramel sauce.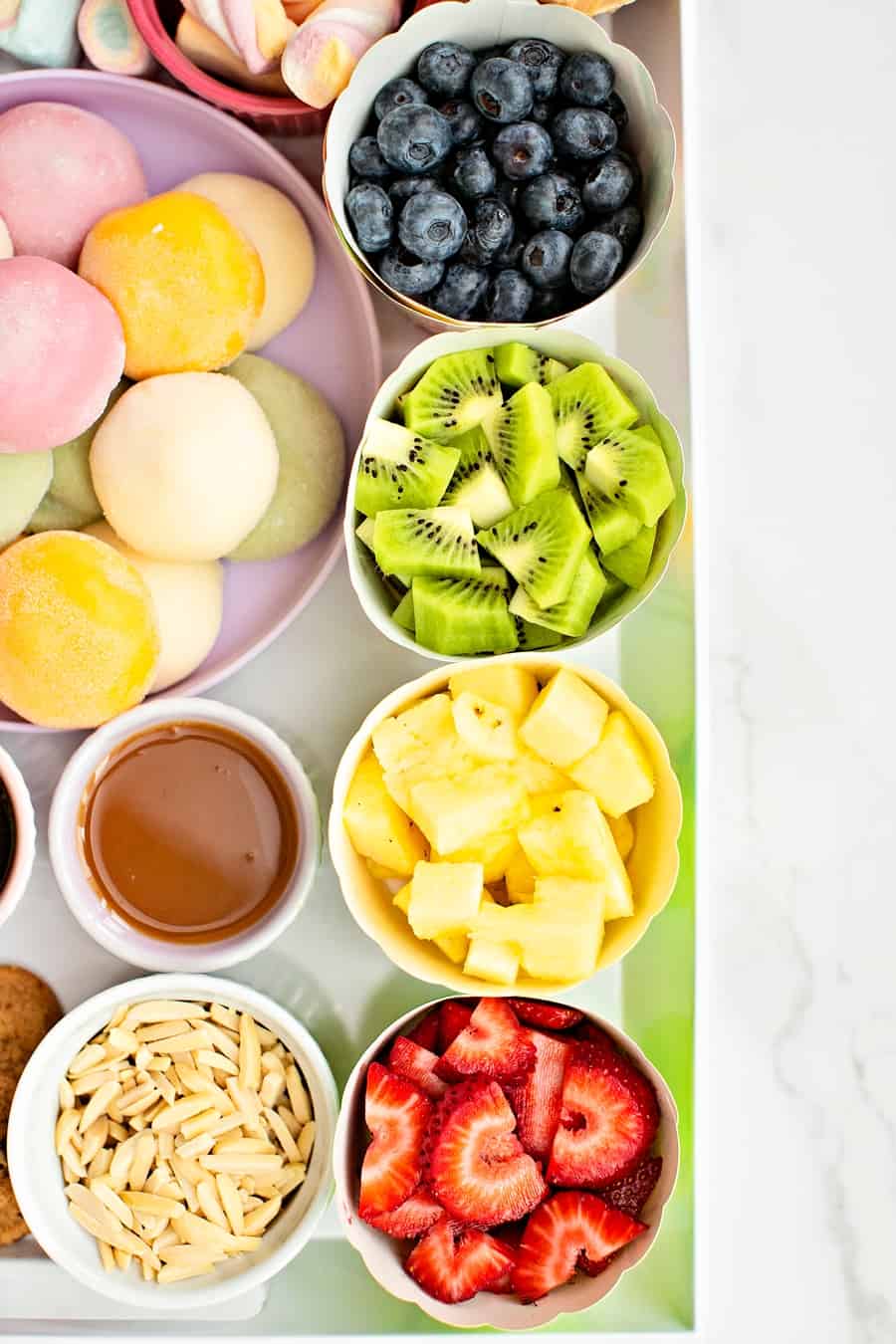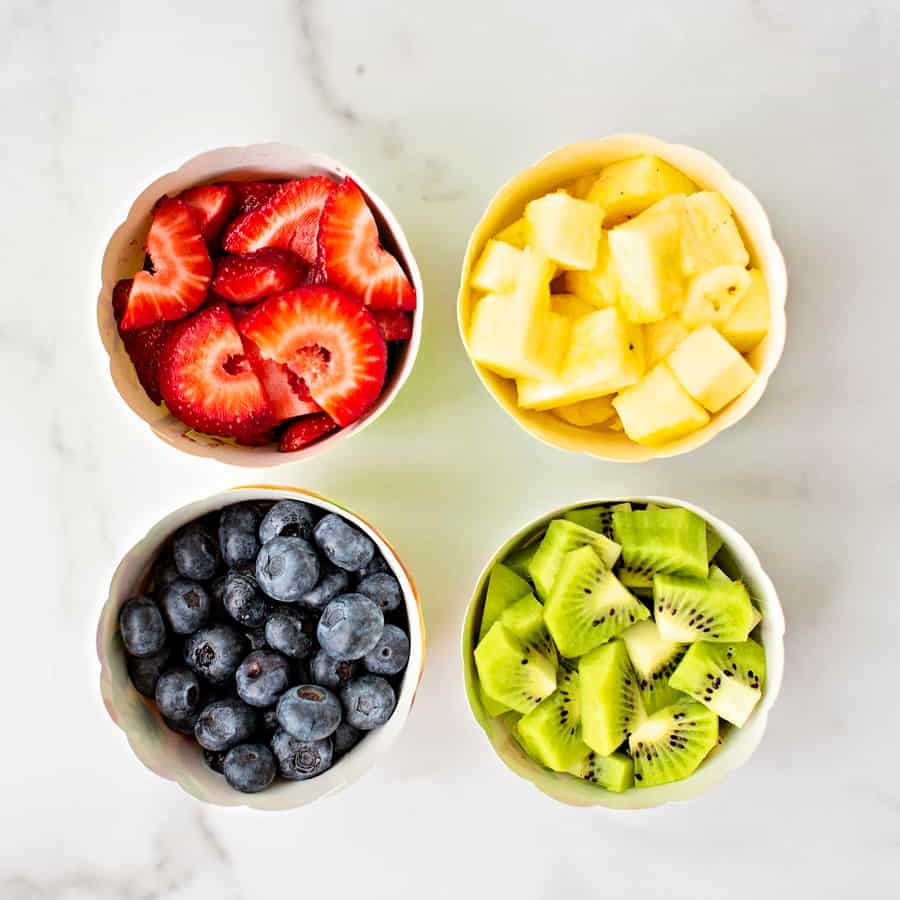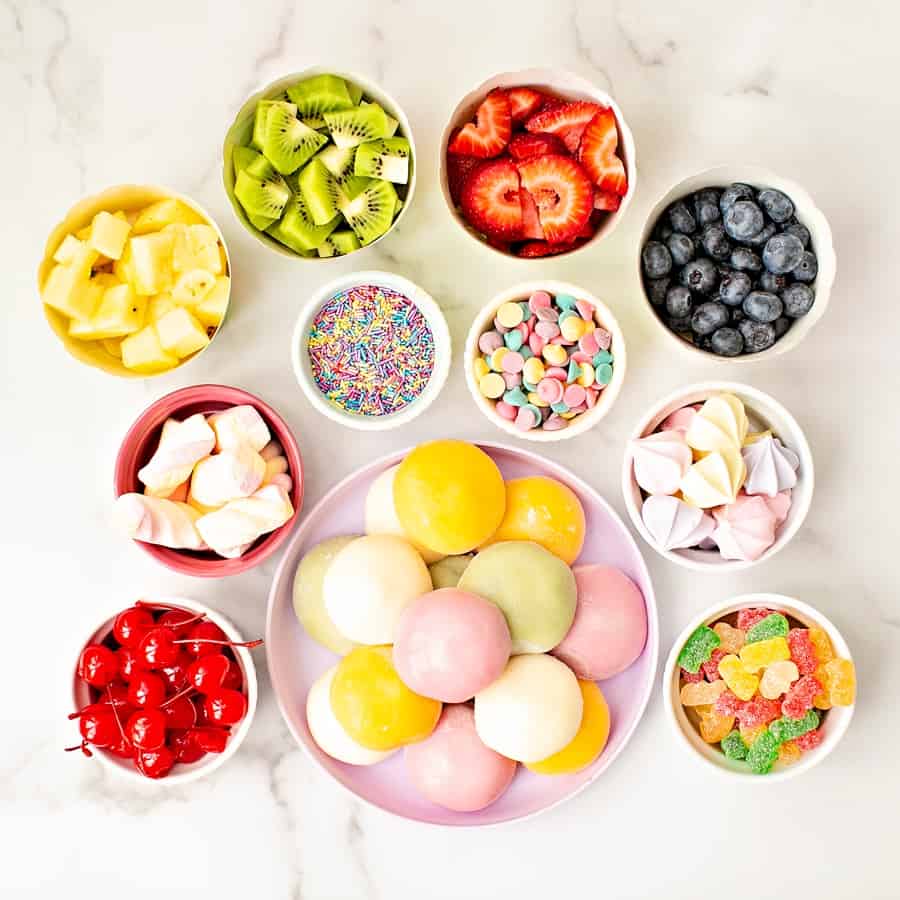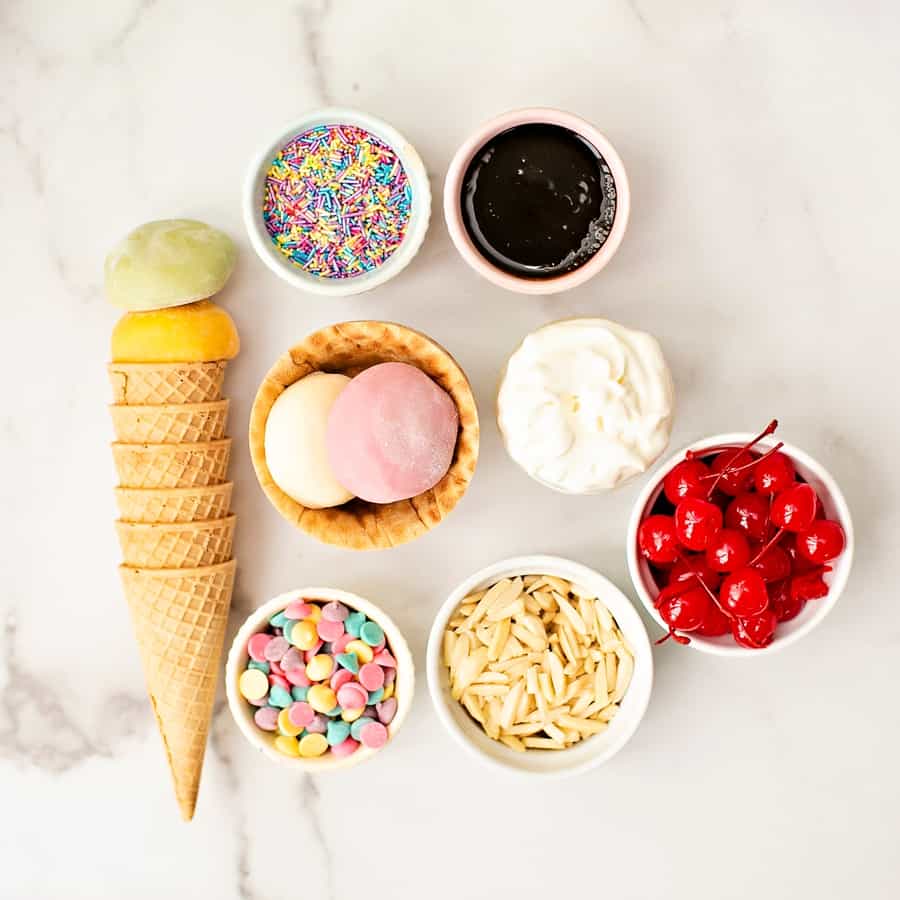 And of course the star was the ice cream mochi! Just lay a plate of your favorite flavors atop a plate and have your kids pick their favorite toppings and fixings!
We hope you get a chance to try Sweety Mochi Ice Cream our new favorite frozen treat for summer.
You can find them at major retailers like Walmart and learn more on Sweety Ice Cream's website.