By using this site, you agree to our Terms of Use. This post may contain affiliate links. Read our disclosure policy.
Follow us on Instagram for more fun food ideas for kids!
If you can't get enough of the viral pancake cereal trend, let us introduce you to our new favorite twist, waffle pancake cereal! Get double the breakfast fun with this two in one breakfast winner.
When we saw the irresistible pancake cereal trend that first circulated on Tik Tok and is now a viral food sensation, we had to jump on right away and make our own pancake cereal.
We didn't do anything fancy the first time and basically made pancake in tiny form.
The kids absolutely loved eating tiny pancakes. But standing over a stove flipping tiny pancakes was not my idea of efficient fun.
I thought there had to be a better way to make pancake cereal and was inspired by all the fun variations people have been coming up with. We've seen pizza cereal, cookie cereal and fun flavors like Funfetti.
I haven't seen waffles yet and so immediately set out to see if a mini waffle mold exists and yes of course it does! Because you can pretty much find any type of silicone mold these days.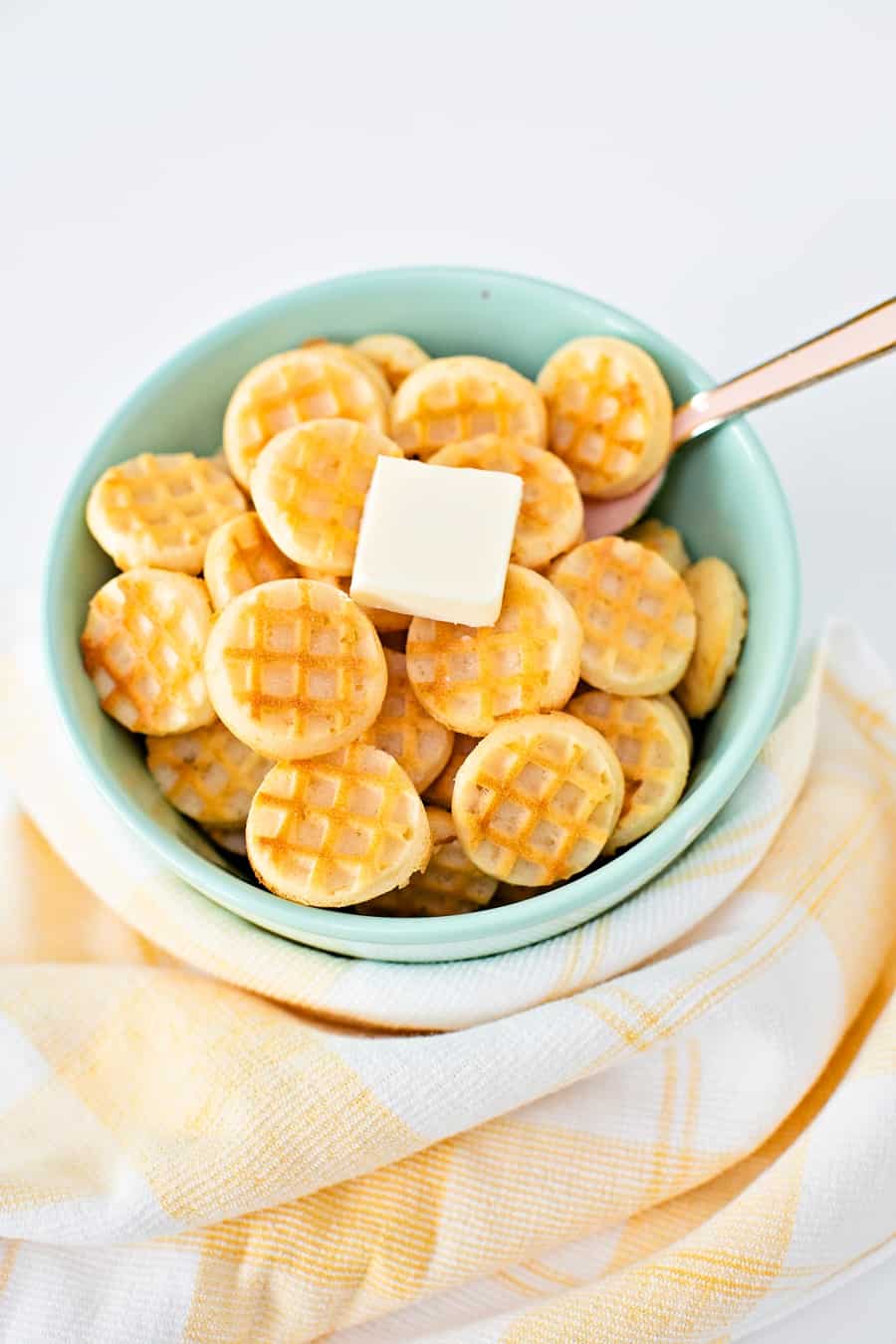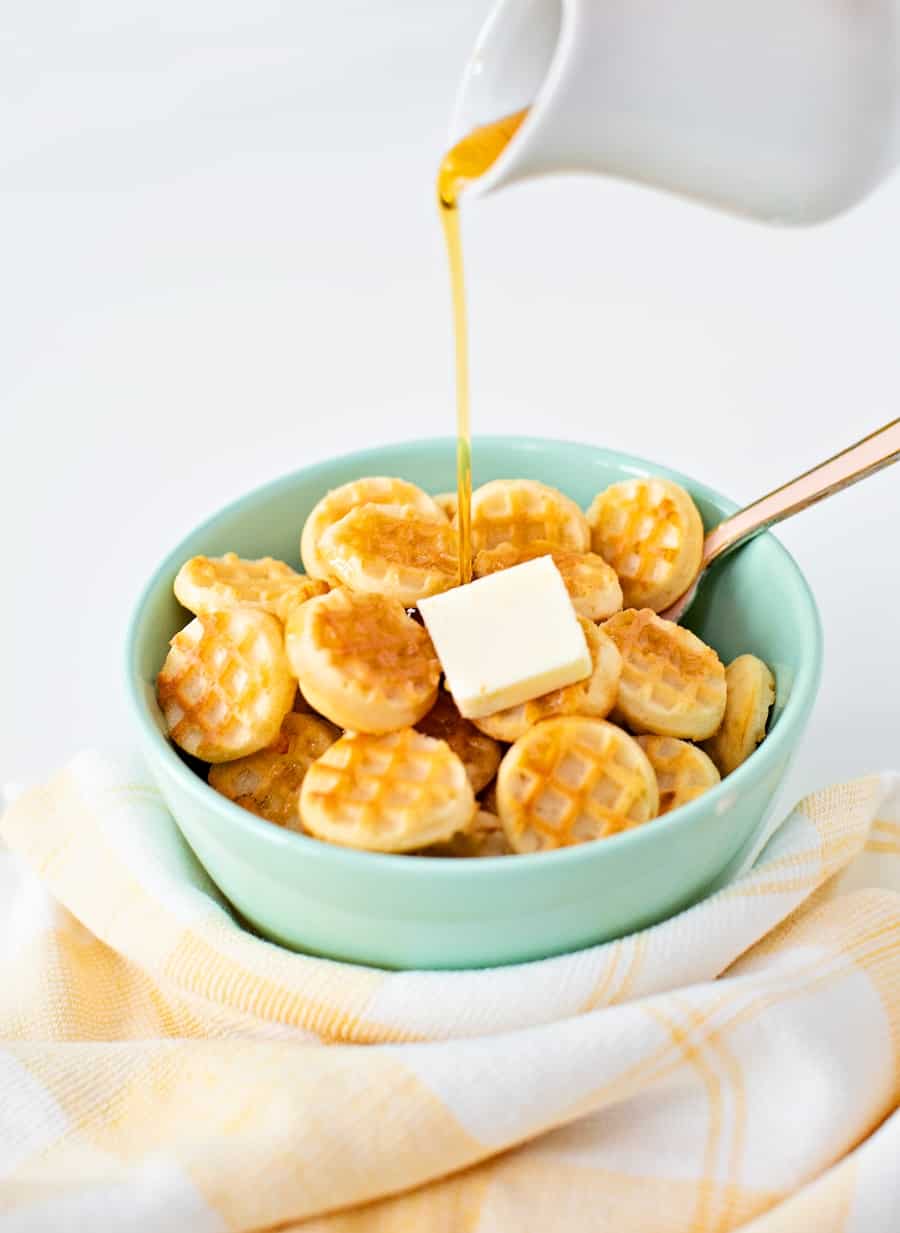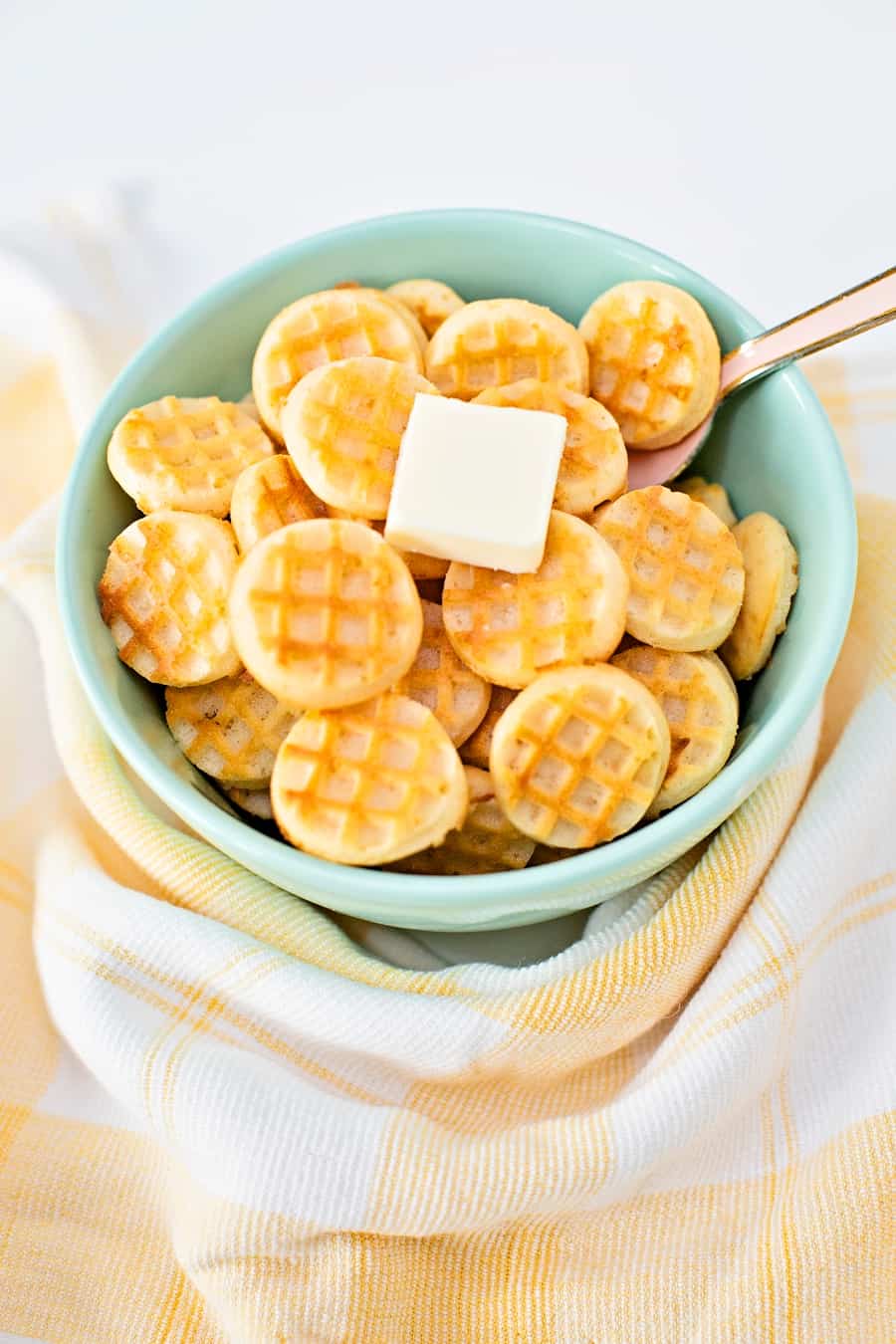 How do you get the waffle shape to make waffle pancake cereal?
I love the idea of using a waffle mold because it negates standing over a stove flipping tiny pancakes! This way, you can make a bunch of mini waffles at once in the oven.
These are baked waffles and the mold we got actually comes with double 18 count waffle mold so you can make a lot at once. I'd say at least two bowlfuls of waffle pancake cereal!
We actually used a pancake mix like our pancake donuts to make these mini waffles and followed the waffle recipe. One tip is to substitute milk instead of water for a more tender and flavorful mini waffle.
Note these waffles are only "waffled" on one side, the other side bakes smooth. Since the waffle side is on the bottom during baking, these can come out pale. But if you want that extra crispy waffle look and texture, just pop them right side up in a toaster oven or broiler for a couple of minutes.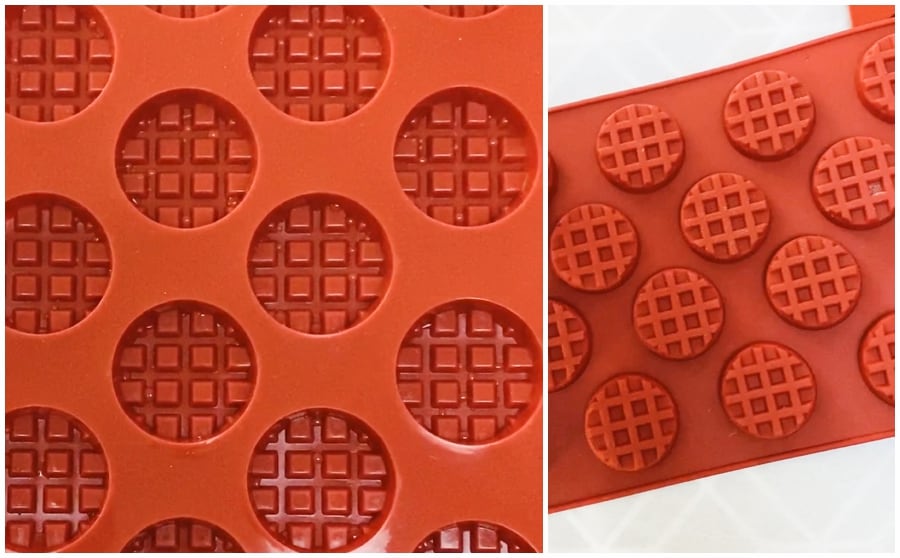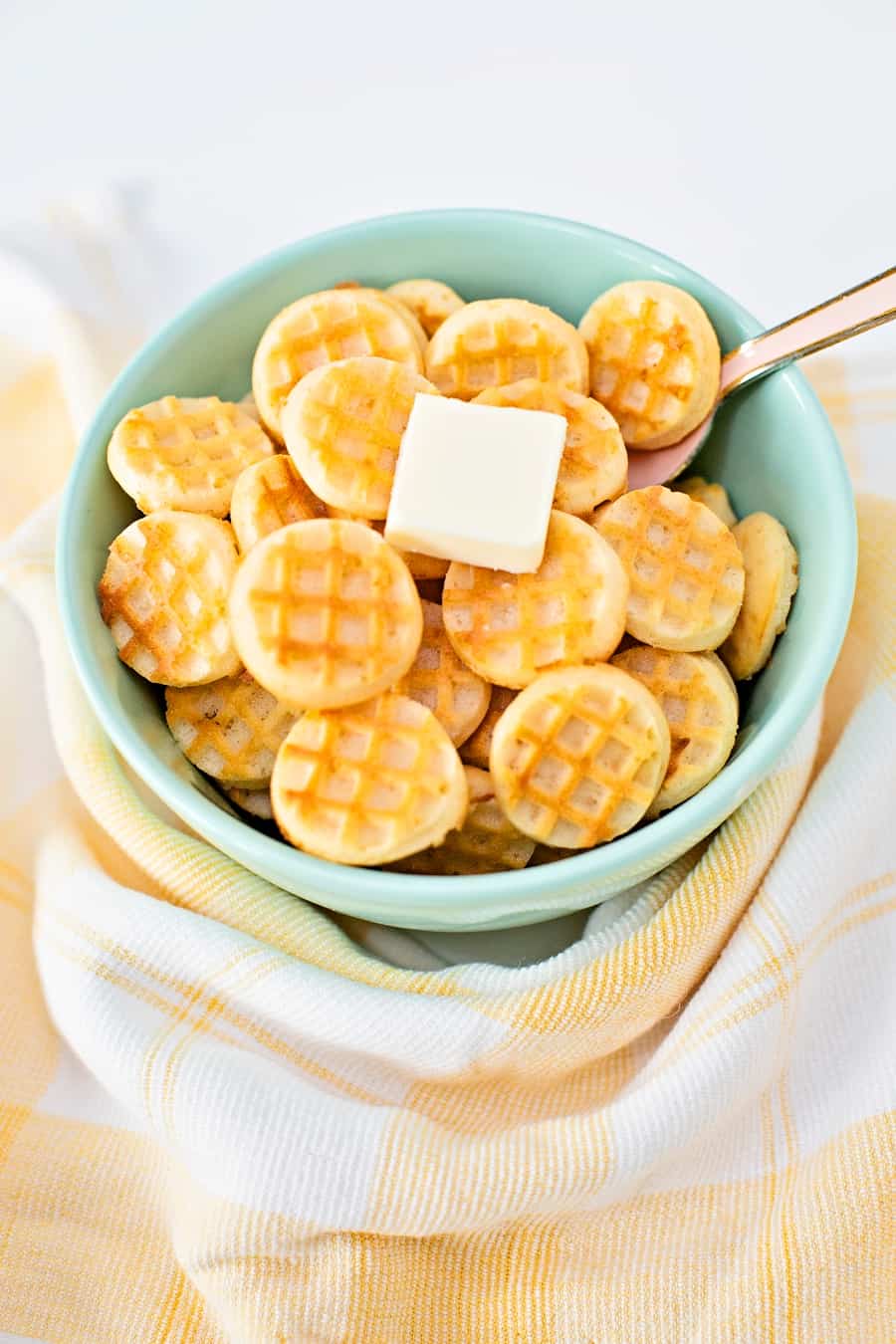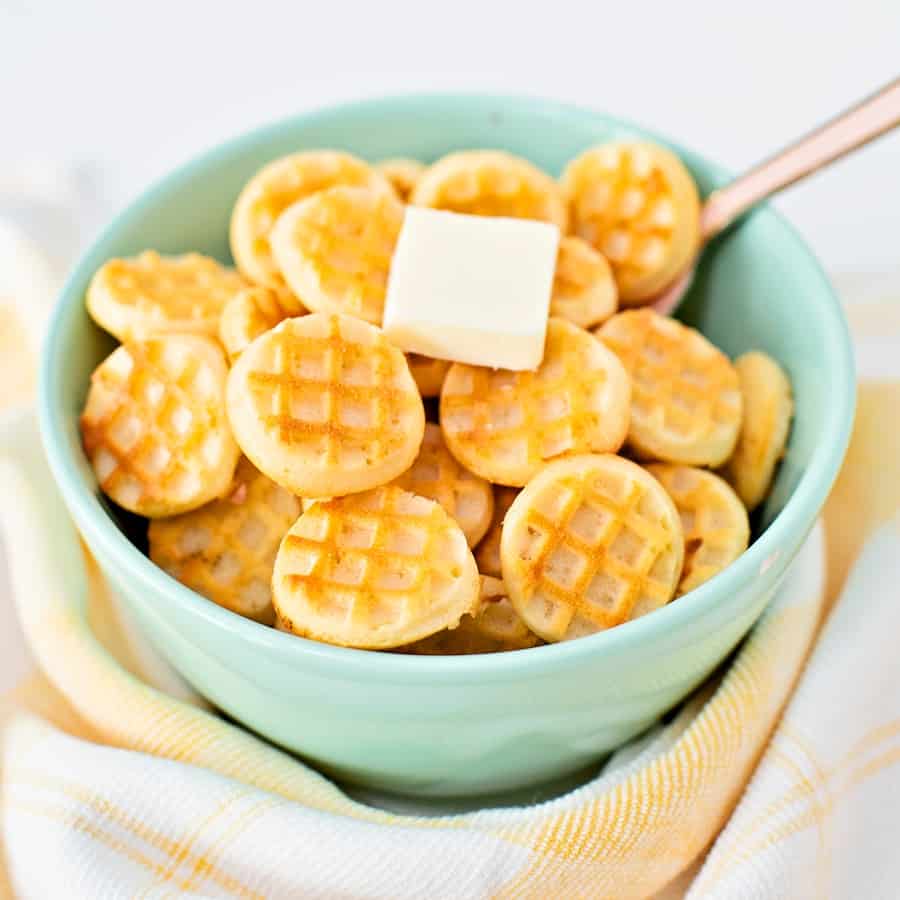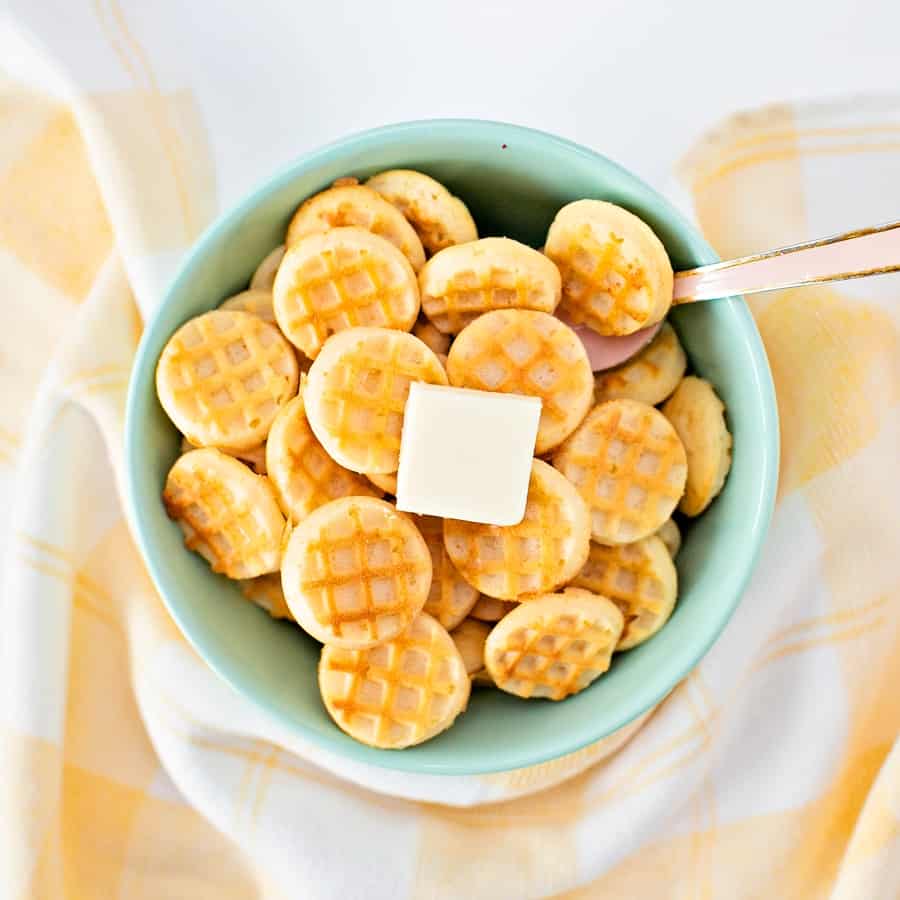 What do you serve with your waffle pancakes?
We served our waffle pancake cereal simply with butter and syrup. No milk because that would get them all soggy and my kids weren't into that at all.
I think we can all agree, soggy waffles don't taste very good!
You can also opt to include fresh fruits like strawberries or bananas, nut toppings or whipped cream.
How long do waffle pancakes take to bake?
The best about these mini waffle pancakes is that they bake super fast in the oven. Ours took about 13 minutes and that made 36 total mini waffles which is a considerable amount, especially if you have little kids.
Waffle Pancake Cereal – Ingredients:
Pancake mix (we like to substitute milk for water asked for to make a more flavorful pancake or waffle). There should be a waffle version on the back of your pancake mix, use that. OR make your own homemade waffle batter.

Nonstick cooking spray

Butter and syrup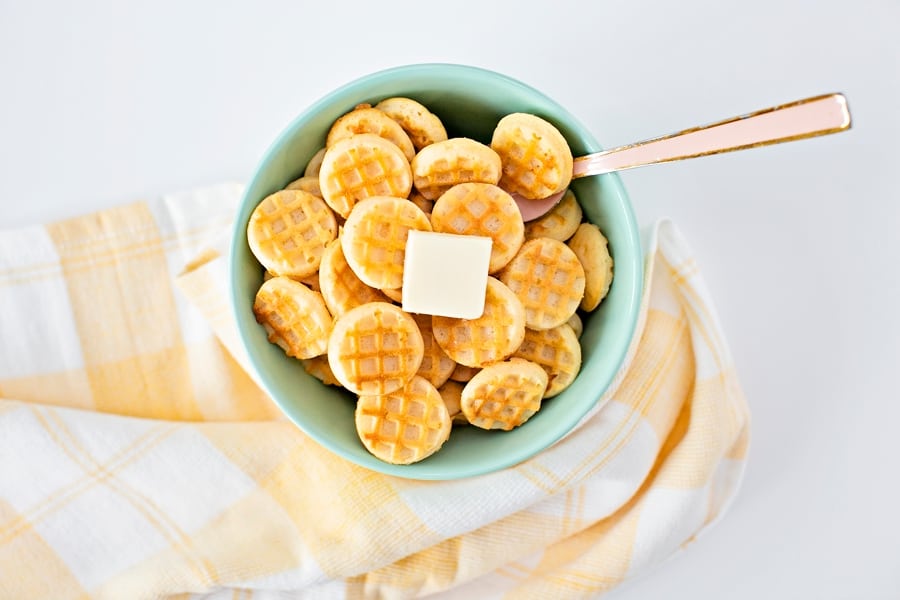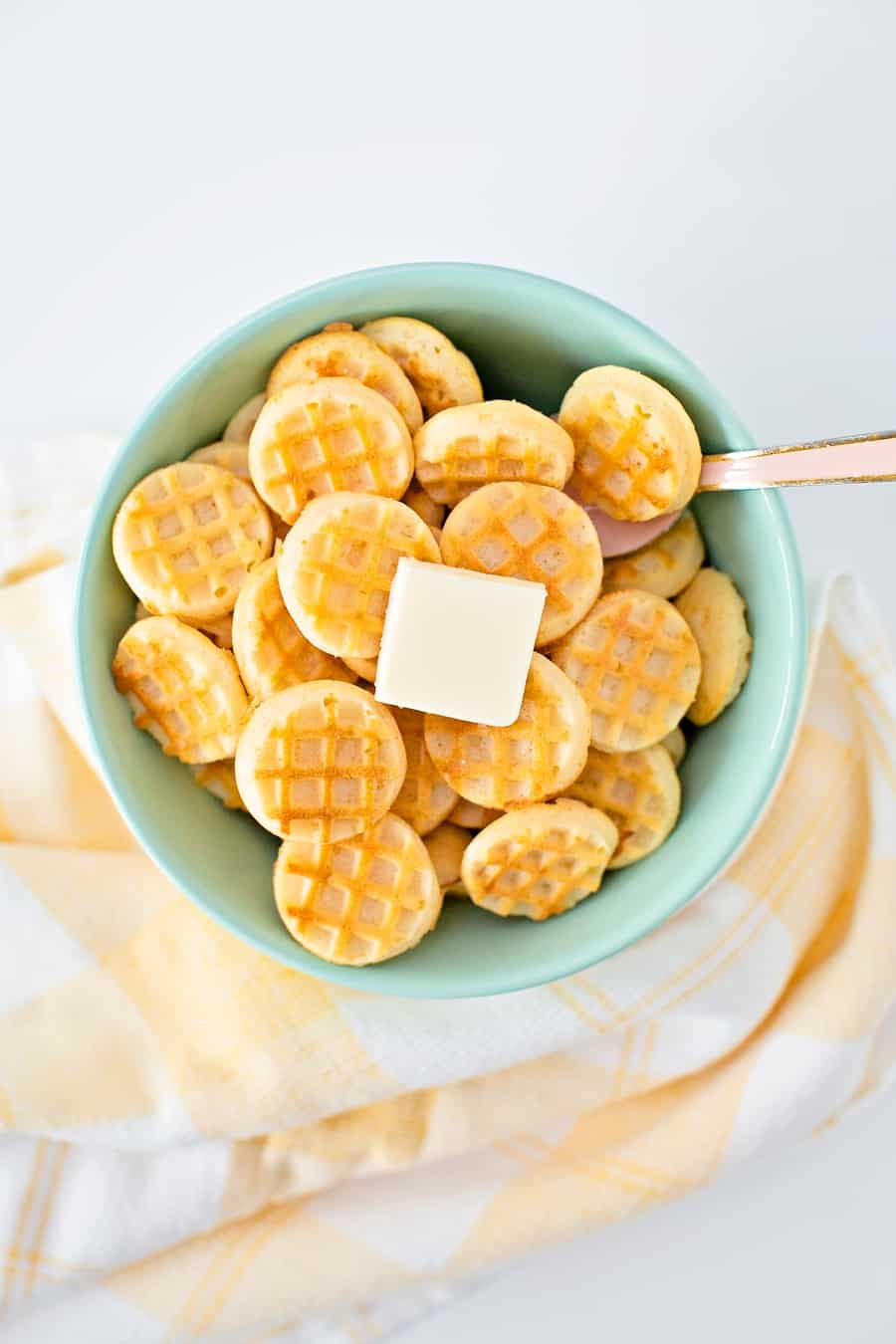 INSTRUCTIONS:
Preheat oven to 375 degrees
Step 1. Follow the waffle instructions on the back of your pancake mix and make the batter or make your own homemade waffle batter.
Step 2. Spray your waffle silicone mold with nonstick spray and add one tablespoon of batter in each waffle cavity.
Step 3. Place the silicone trays on a baking sheet and in the oven. Bake for 13-15 minutes. They are done when they spring back lightly.
Step 4. Allow to cool in the molds for about 10 minutes. Then release. They should pop out very easily.
Enjoy your waffle cereal in a bowl with some butter and syrup!
\