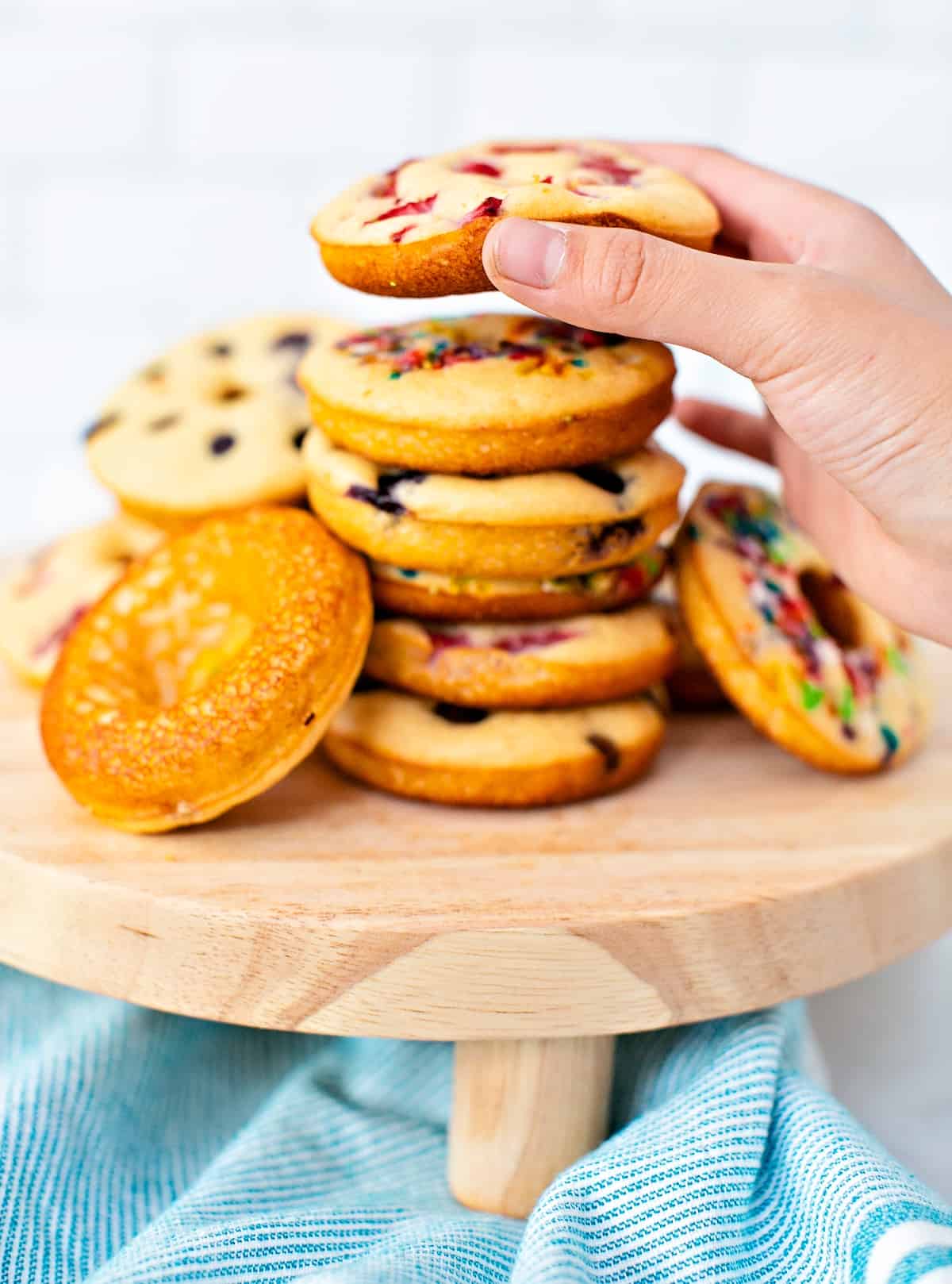 By using this site, you agree to our Terms of Use. This post may contain affiliate links. Read our disclosure policy.
Follow us on Instagram for more fun food ideas for kids!
These Pancake Donuts couldn't be more simple. Made from a pancake mix, you'll be loving breakfast time bright and early with this kid-friendly genius breakfast idea!
While we do consider donuts to be a bit of a "treat" in our house, we also tend to make them from time to time pretty frequently for weekend breakfast as well.
What we love about these simple pancake donuts is that all it takes is a simple mix and a short amount of time to have piping hot donuts that are ready to eat. We've made pancake muffins before and this is the same concept, except in donut form!
And seriously…is there anything better than having a nice warm donut first thing in the morning?
Maybe part of the reason that we didn't use to have donuts all that much was that no one wanted to get out that early in the morning and run to the store.
But now that we can make our own right in the comfort of our home, we pretty much have a donut making party at least once a month.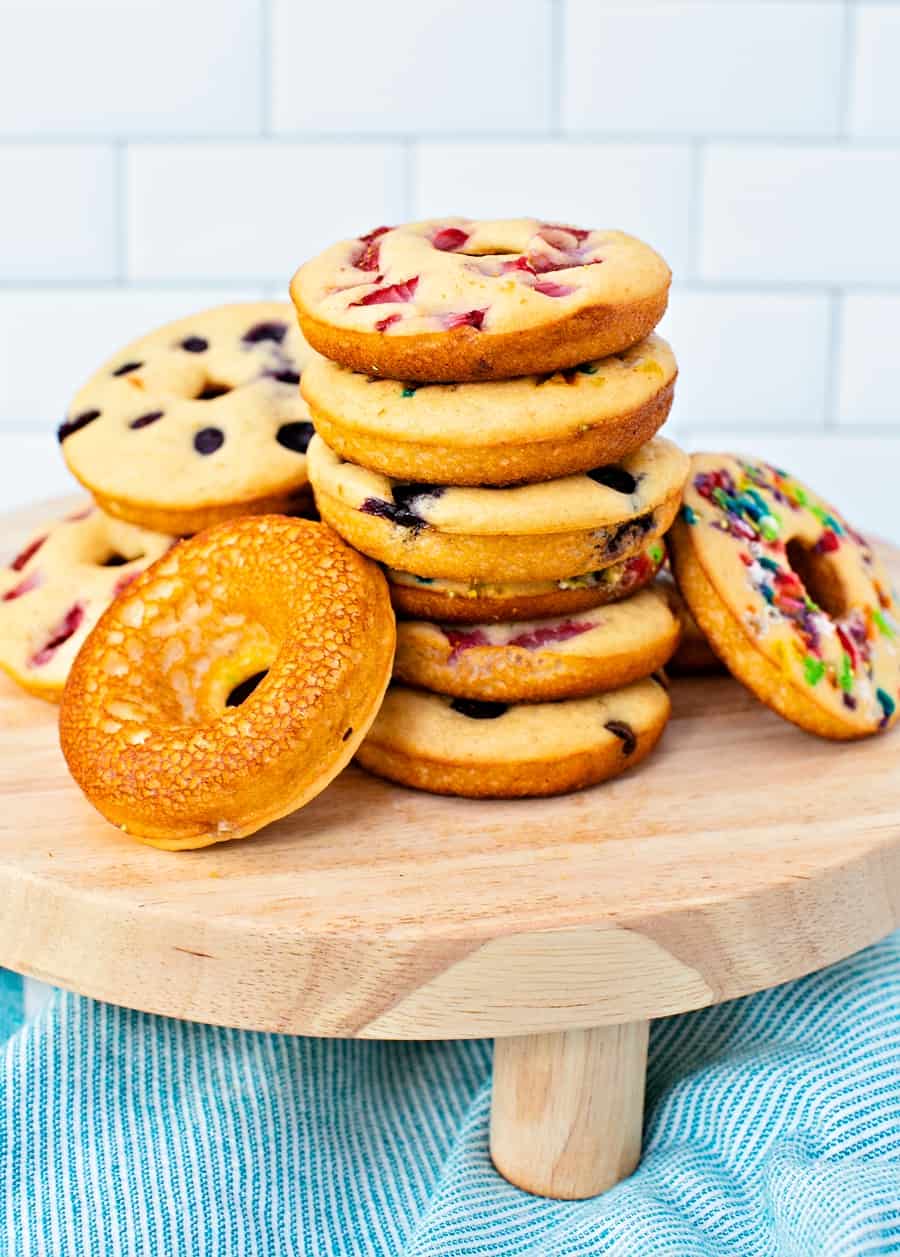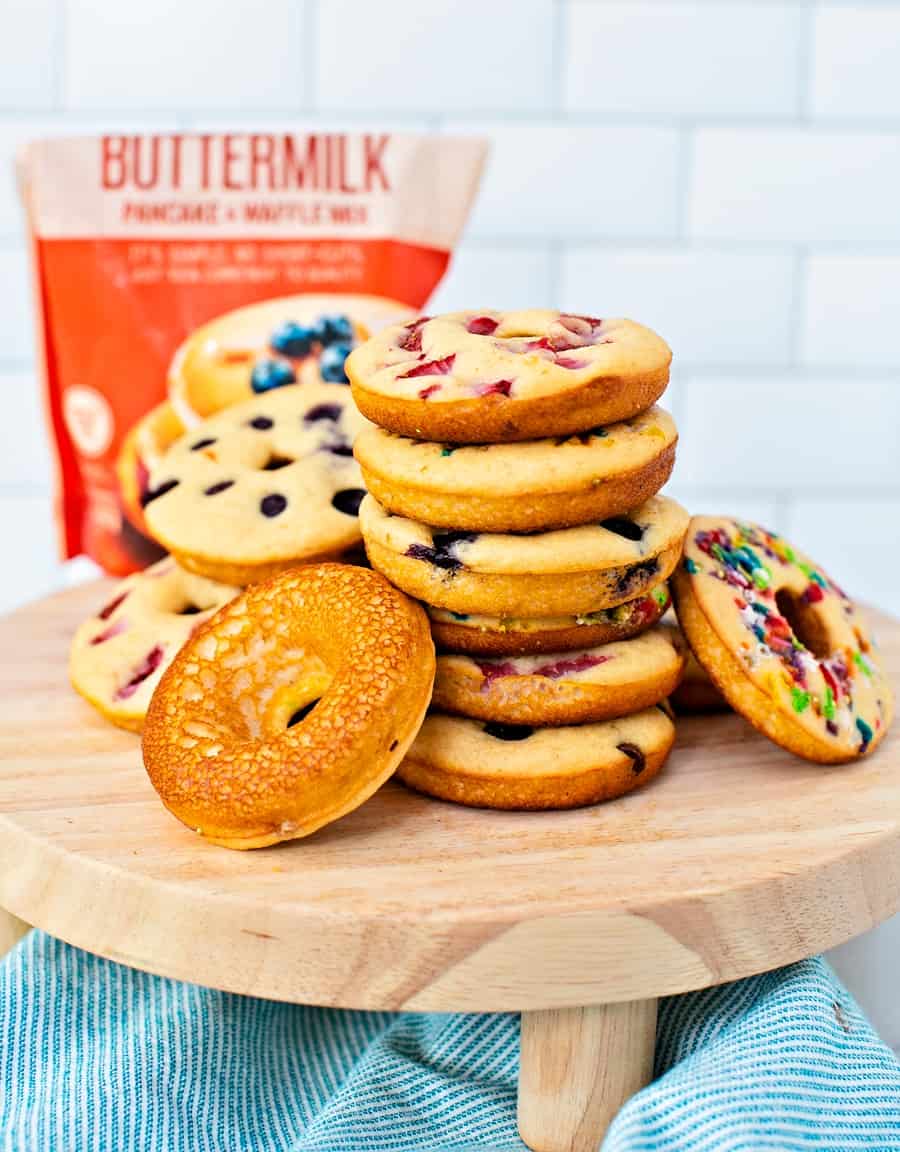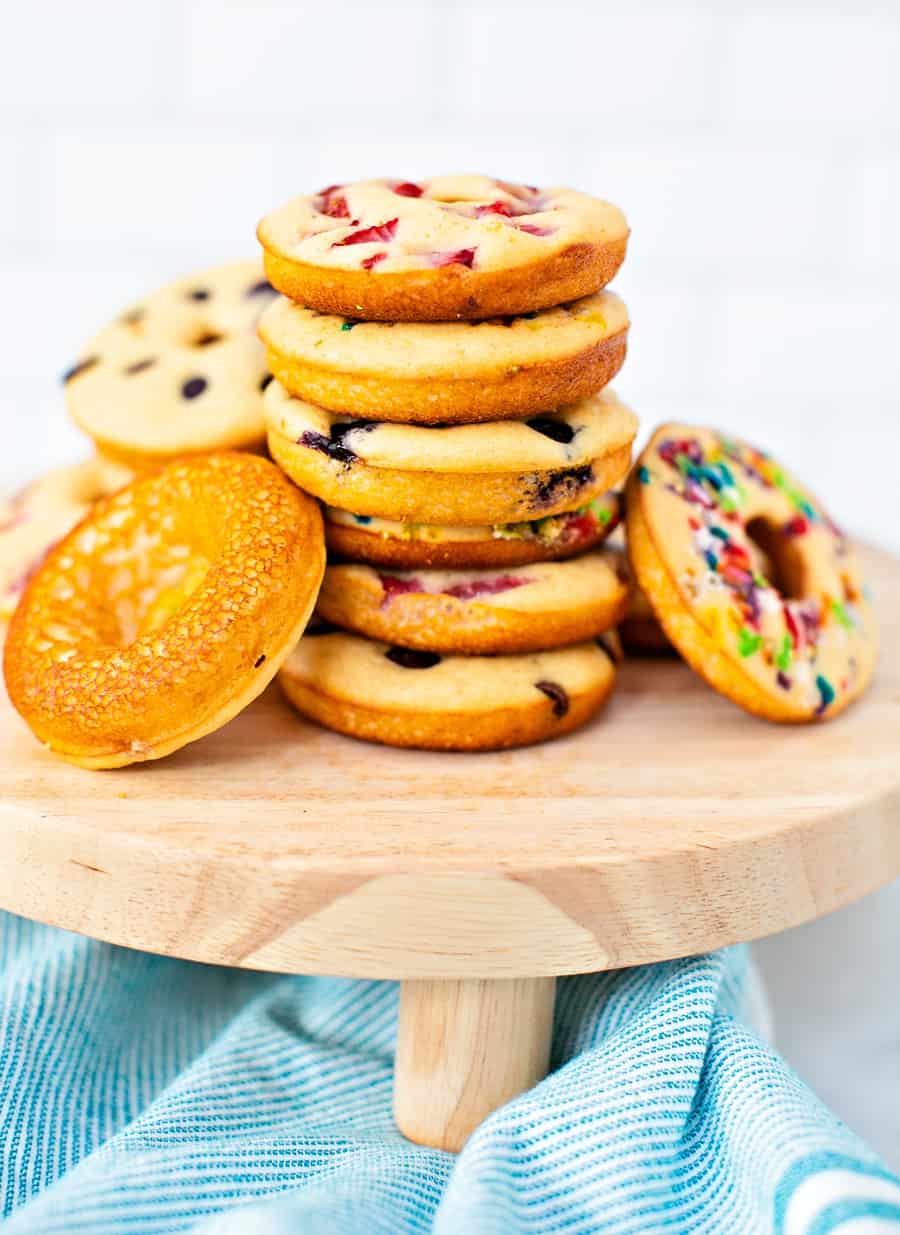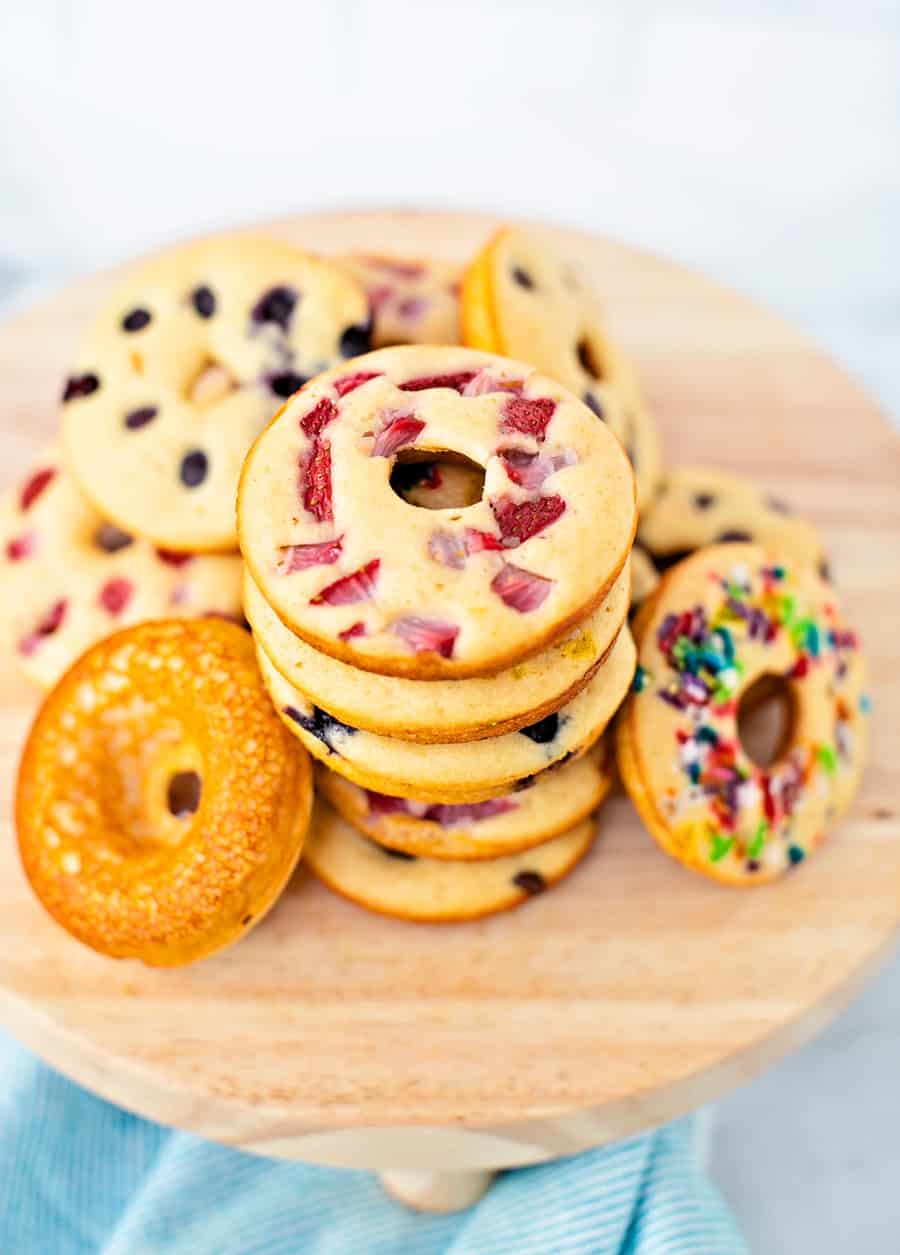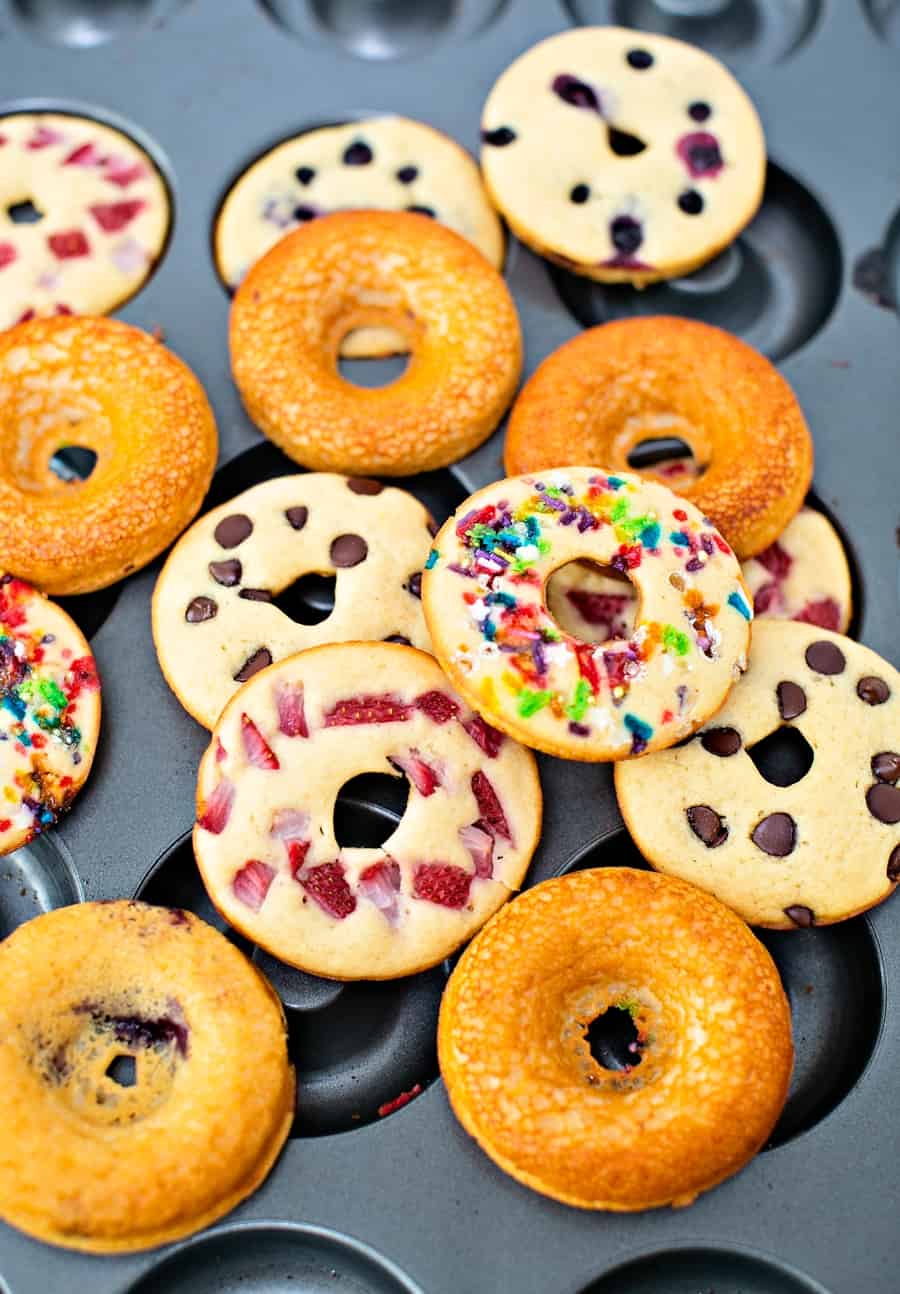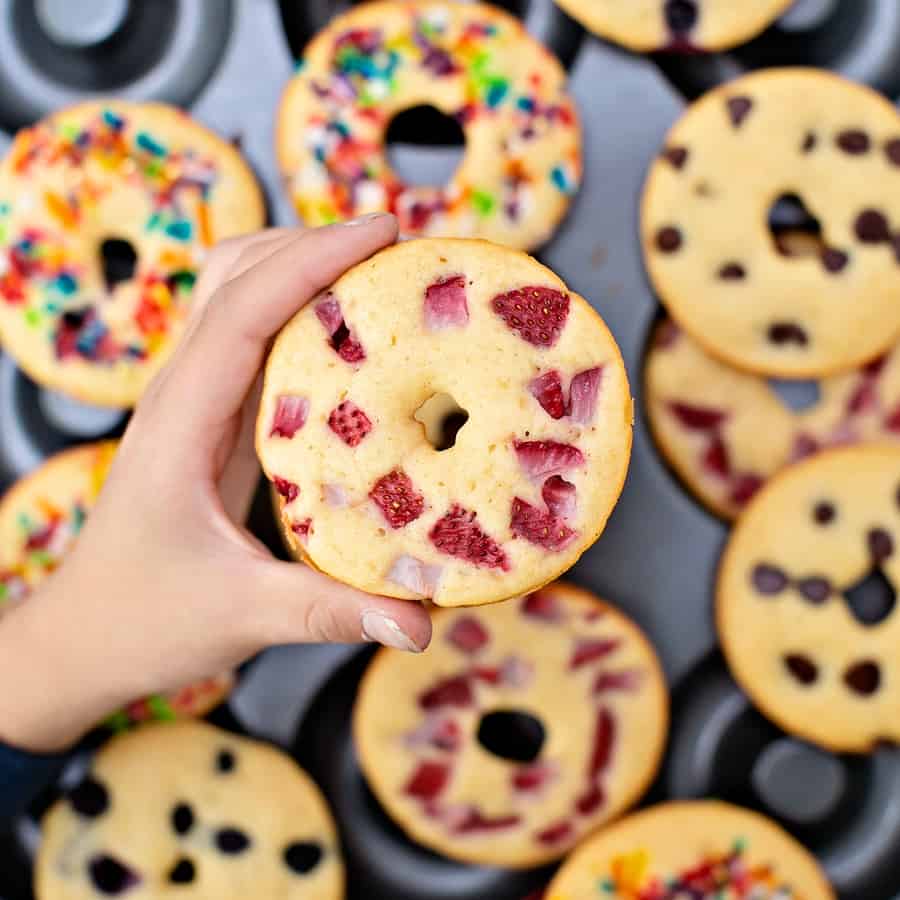 Make sure to scroll down to watch the video below to see how we made these delicious pancake donuts!
Can I use Homemade Pancake Mix for these Pancake Donuts?
You can. If you have a homemade pancake mix that you absolutely love, use that and create your very own homemade donuts with ease. Here's a homemade pancake mix we love.
However, if you don't have your very own homemade pancake mix, just buy the pre-made mixes at the store instead. This will not only save you a ton of time and money but it's a great way to try out some different flavors, too.
If you want to be adventurous and try out the cake batter pancake mix or the strawberry flavored pancake mix, now is a good time to do so! It will just add some extra flavoring to your pancakes for sure!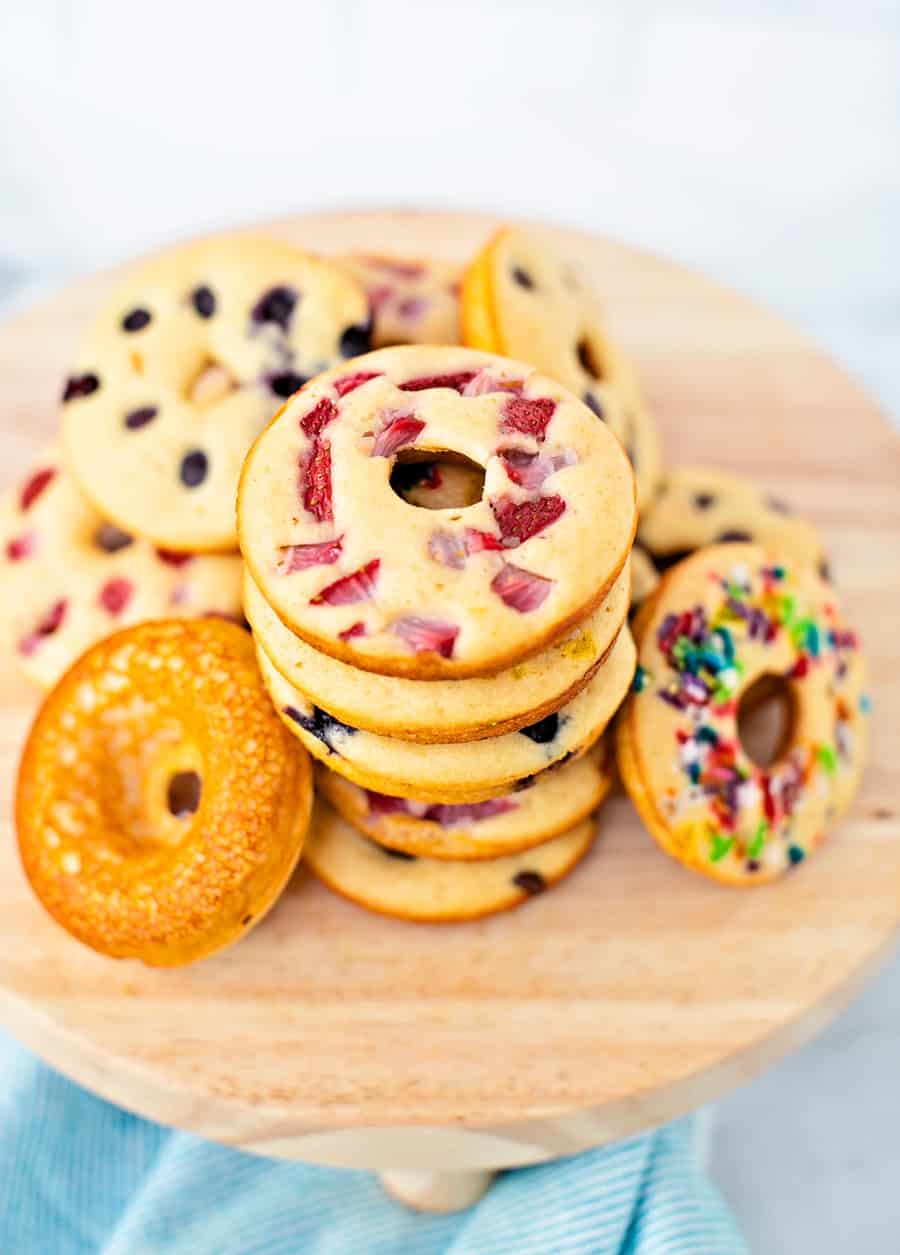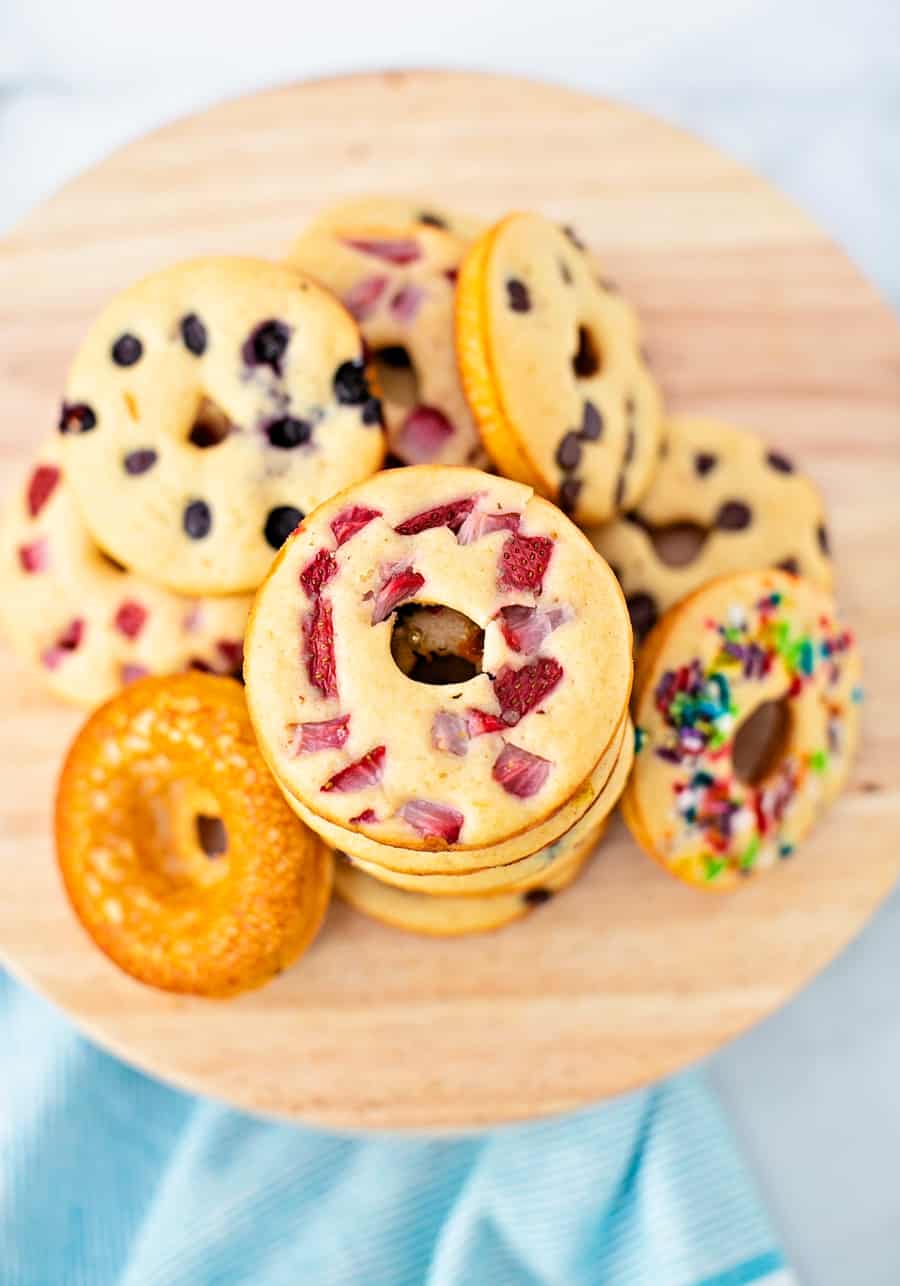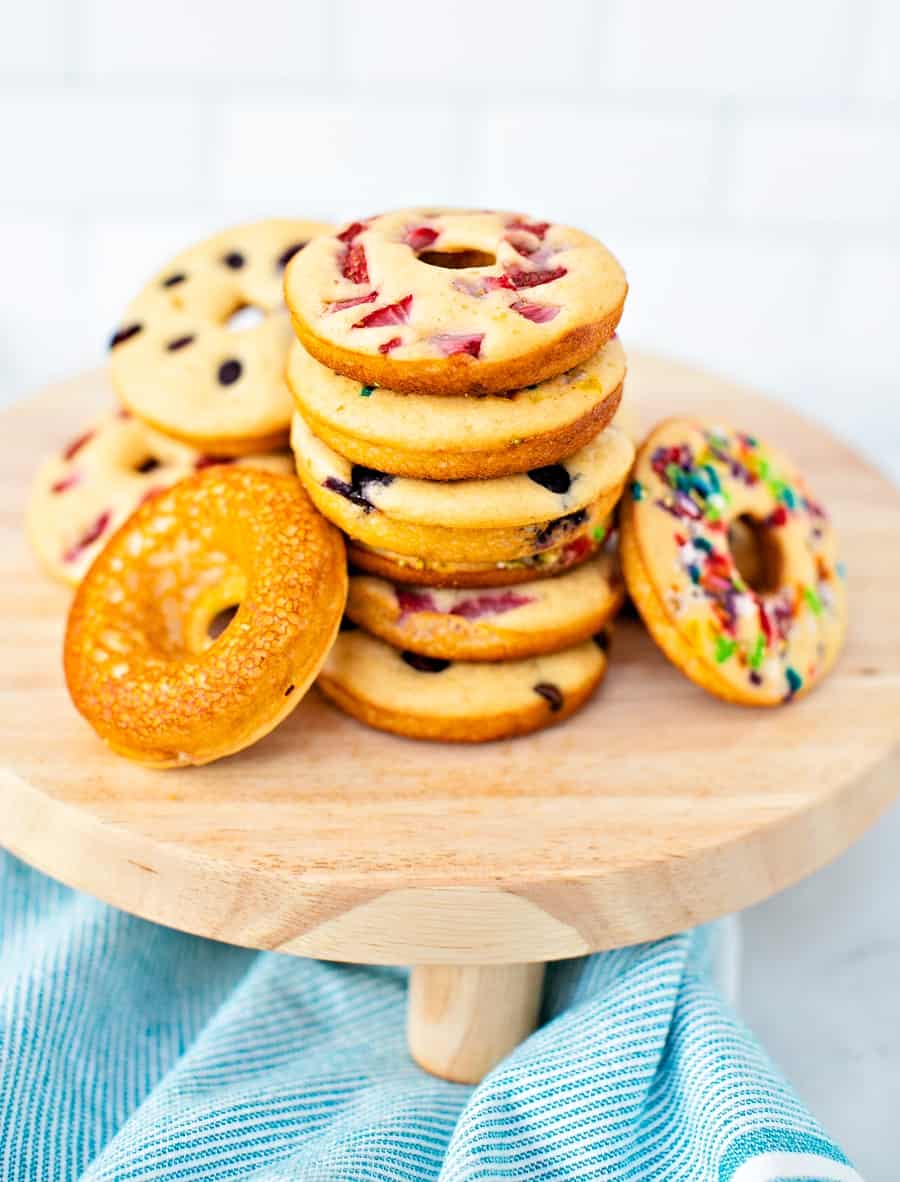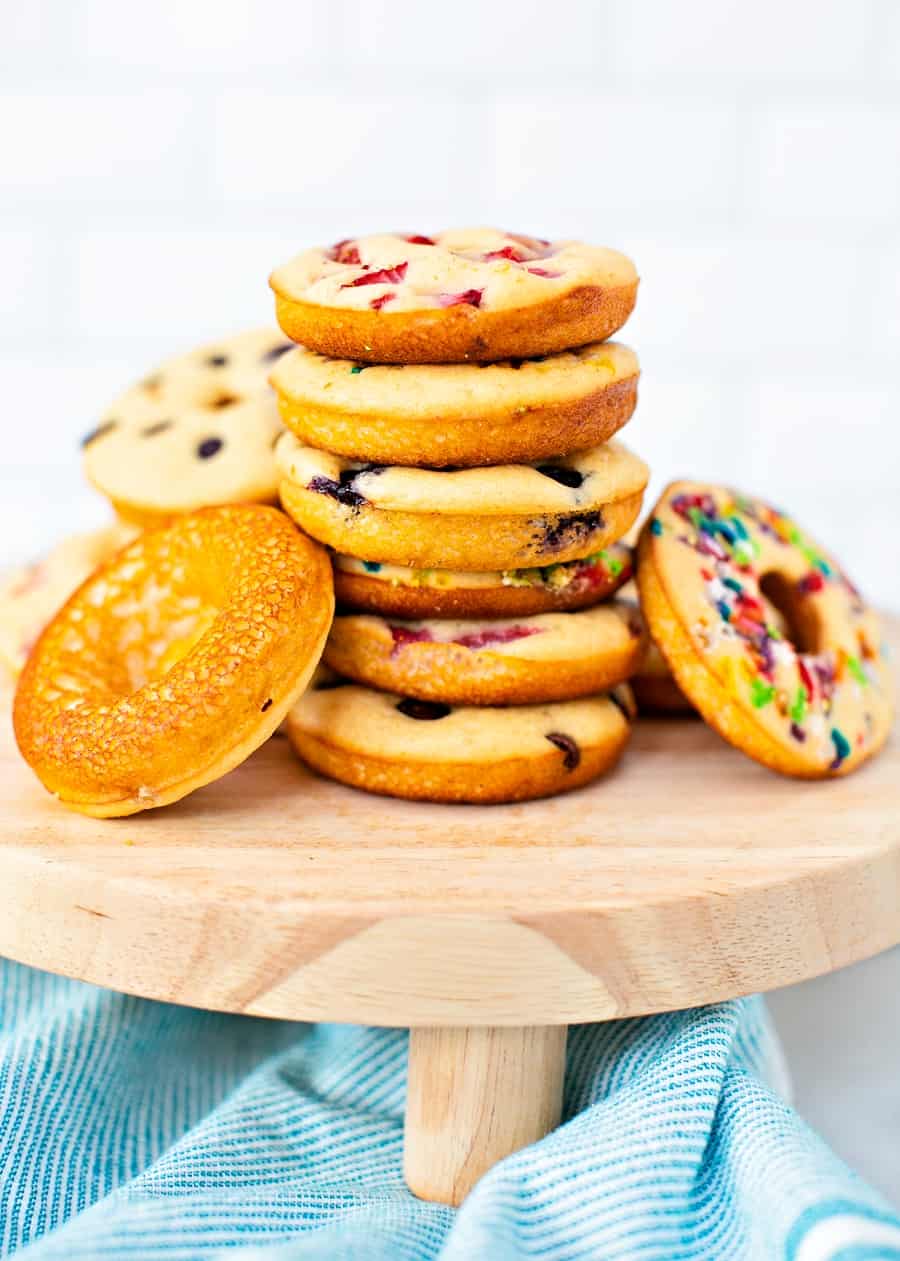 Pancake Donuts are healthier than fried donuts
Sometimes you might want to reach for that sugary donut to satisfy that dessert craving. Many of us are on a mission to eat healthier not just for ourselves but for our kids.
We're not saying these pancake donuts taste just like regular donuts, but they sure look like them! Also they are so versatile. If you want to go for a sweeter taste, sprinkles or chocolate chips are the way to go while still cutting down on the fat and sugar from regular fried donuts.
What toppings can be used for these pancake donuts?
As you can see from our video, we did a wide variety of toppings. We love fresh fruit in our house so we were certain to have blueberries and strawberries on hand. The other two toppings that we used were sprinkles and chocolate chips but again, you can have fun with this however you want.
Shredded coconut is fun, bananas a fun fruit or even any kind of nuts. And who knows? Maybe your child won't want any toppings at all!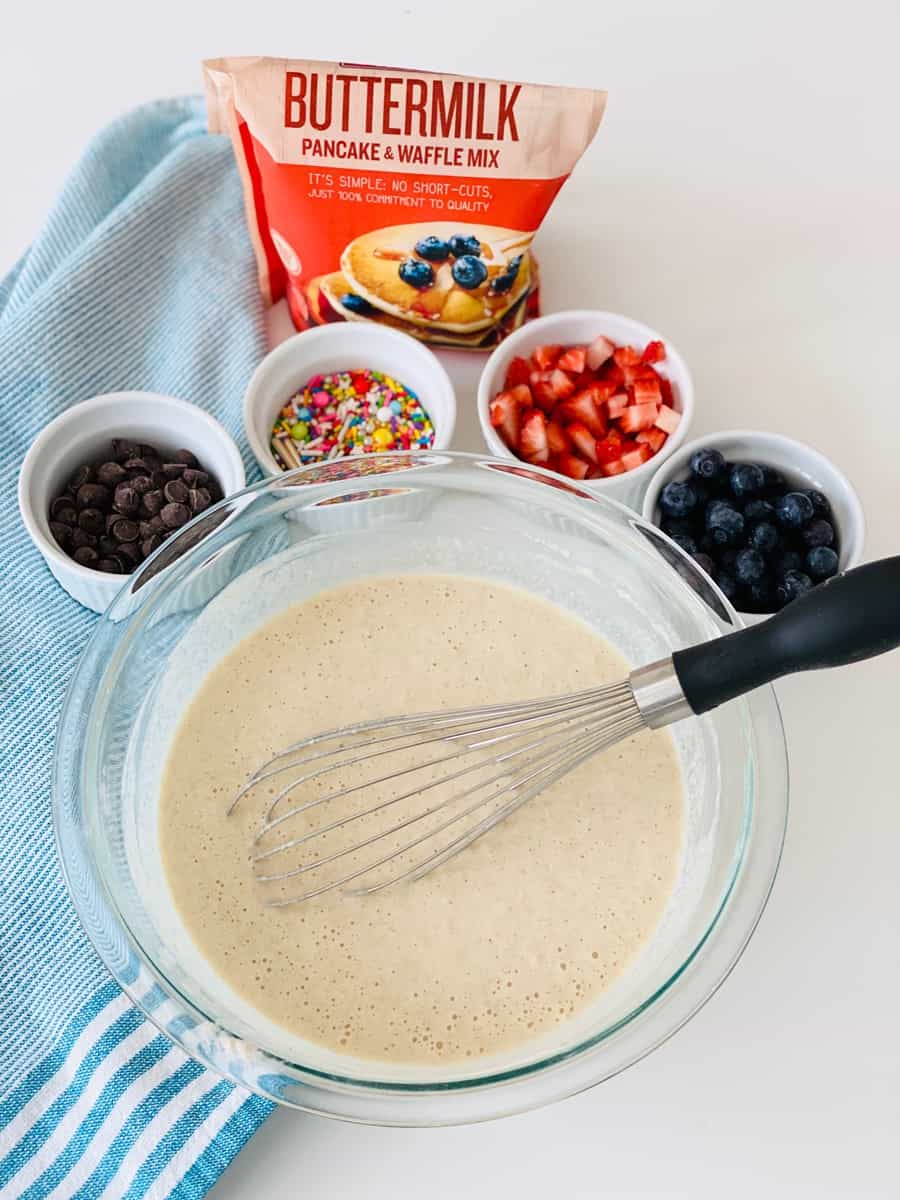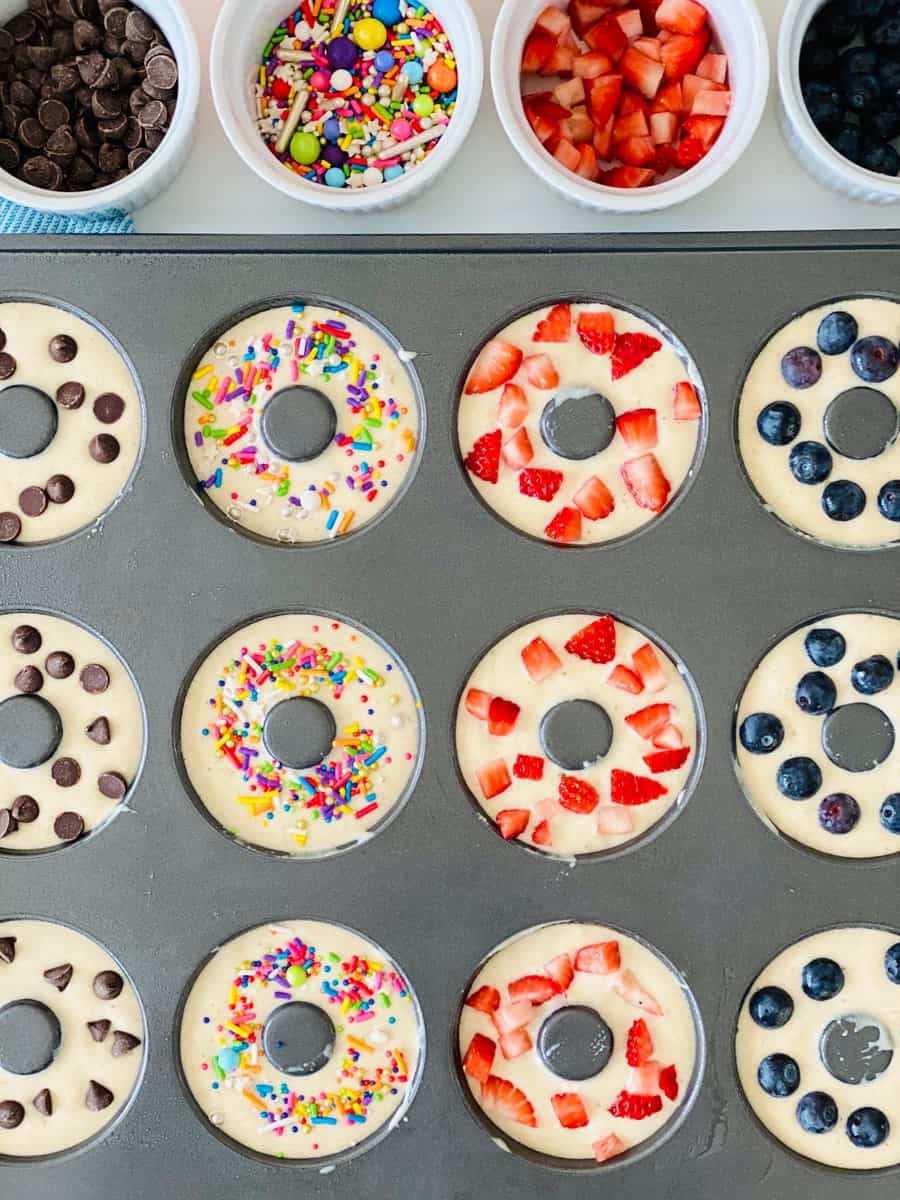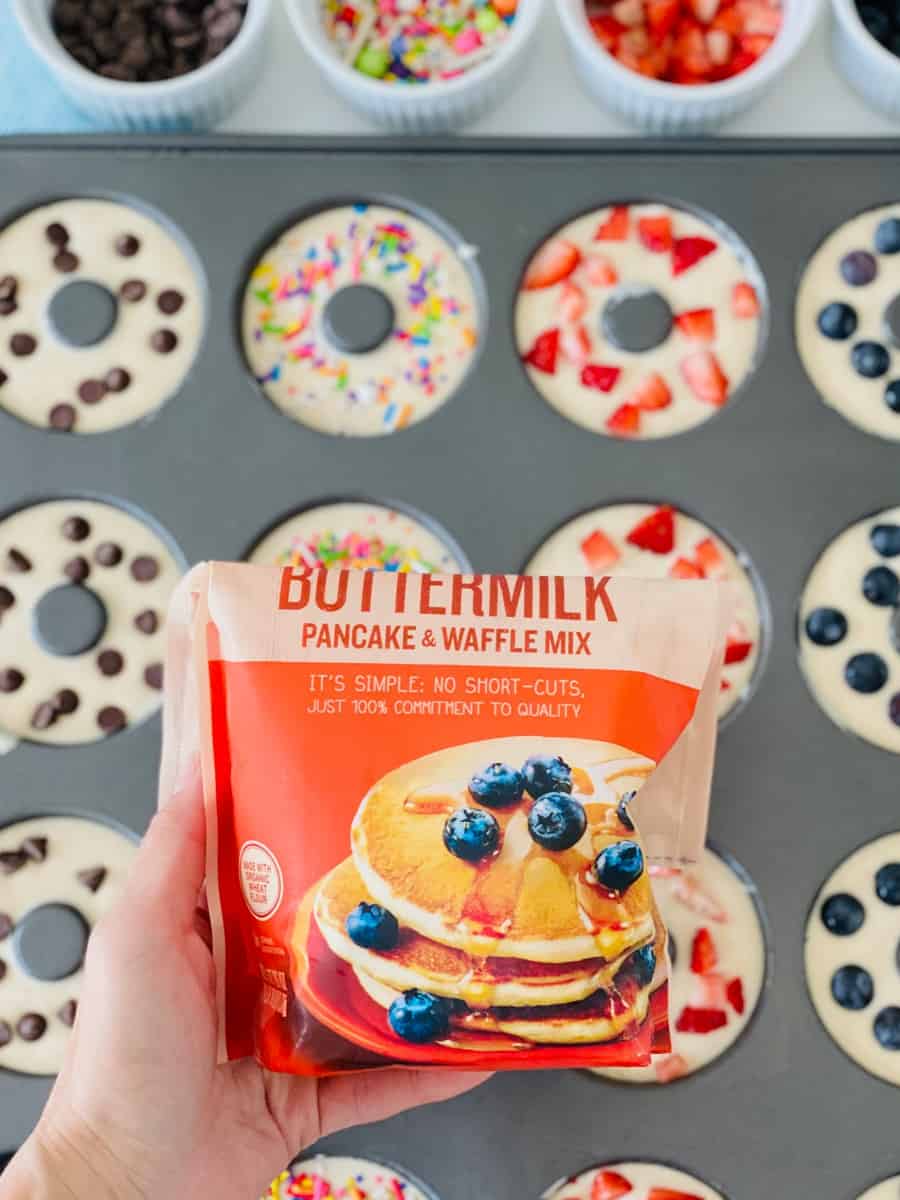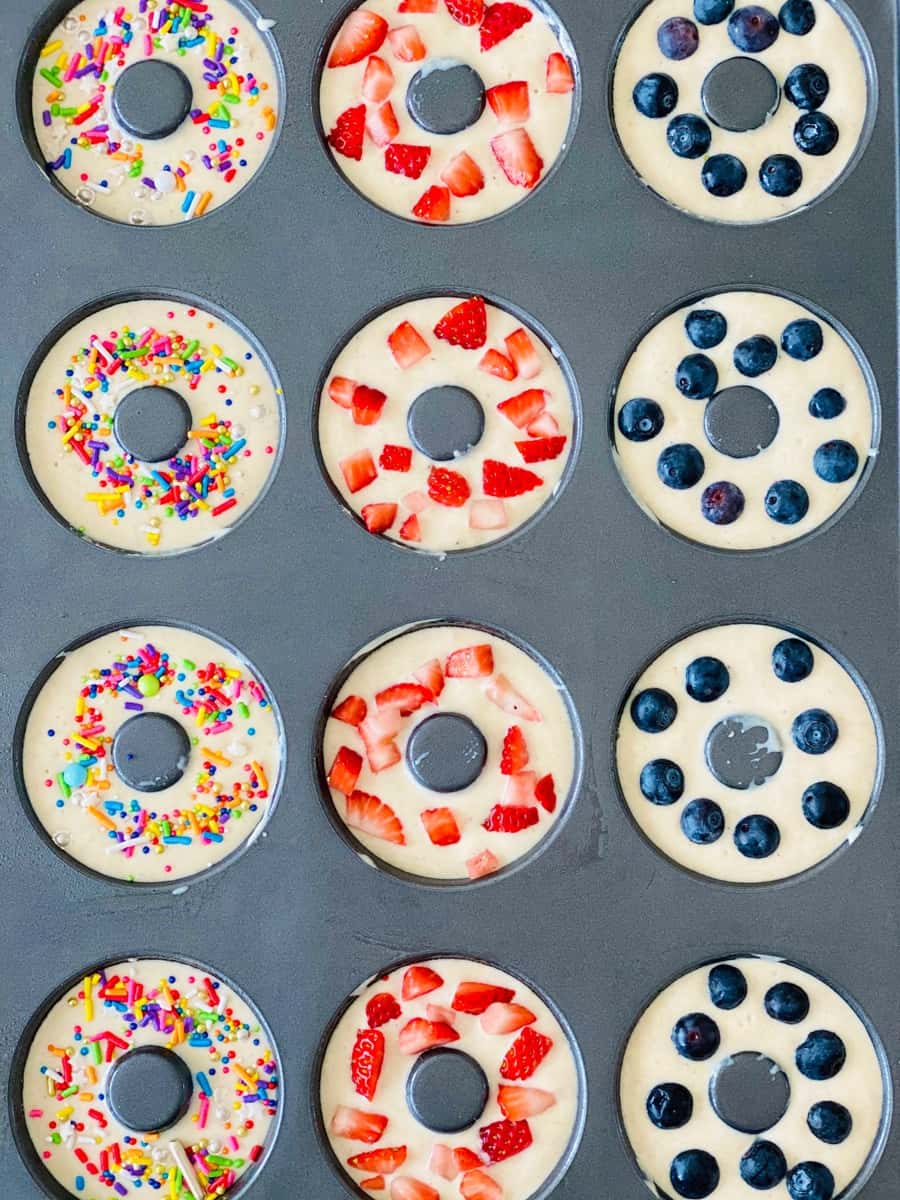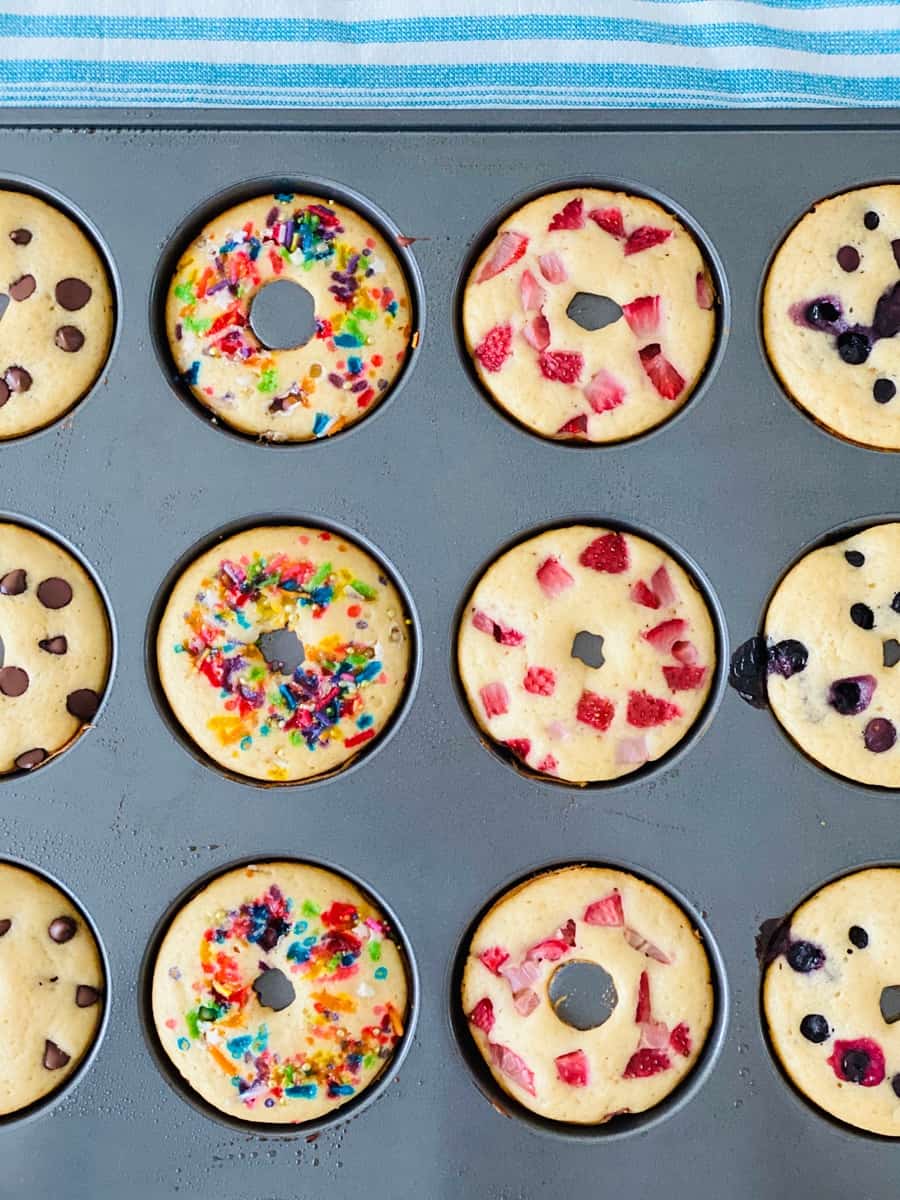 Pancake Donuts – Ingredients
Pancake Mix (note instead of water we use milk to make them more nutritious)

Blueberries

Strawberries

Chocolate Chips

Sprinkles
Equipment
Or grab and add whatever toppings you want to make each donut unique.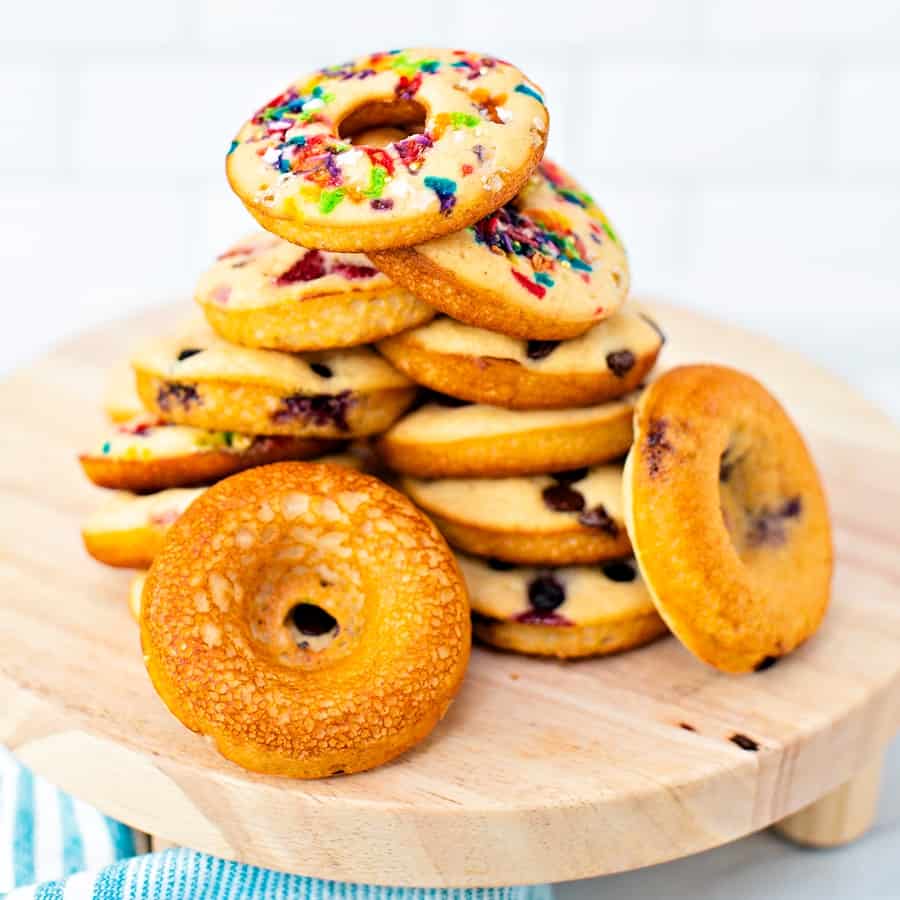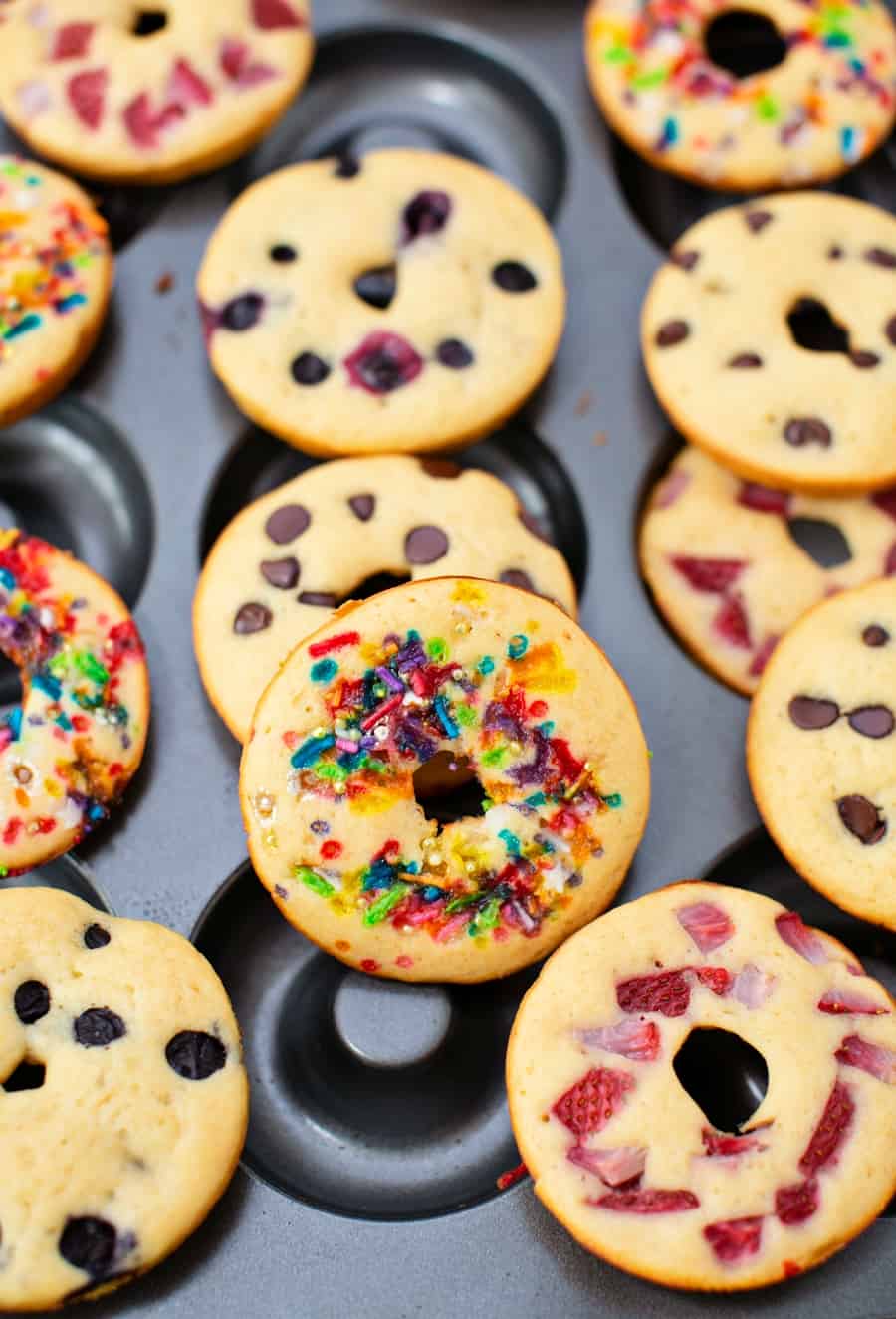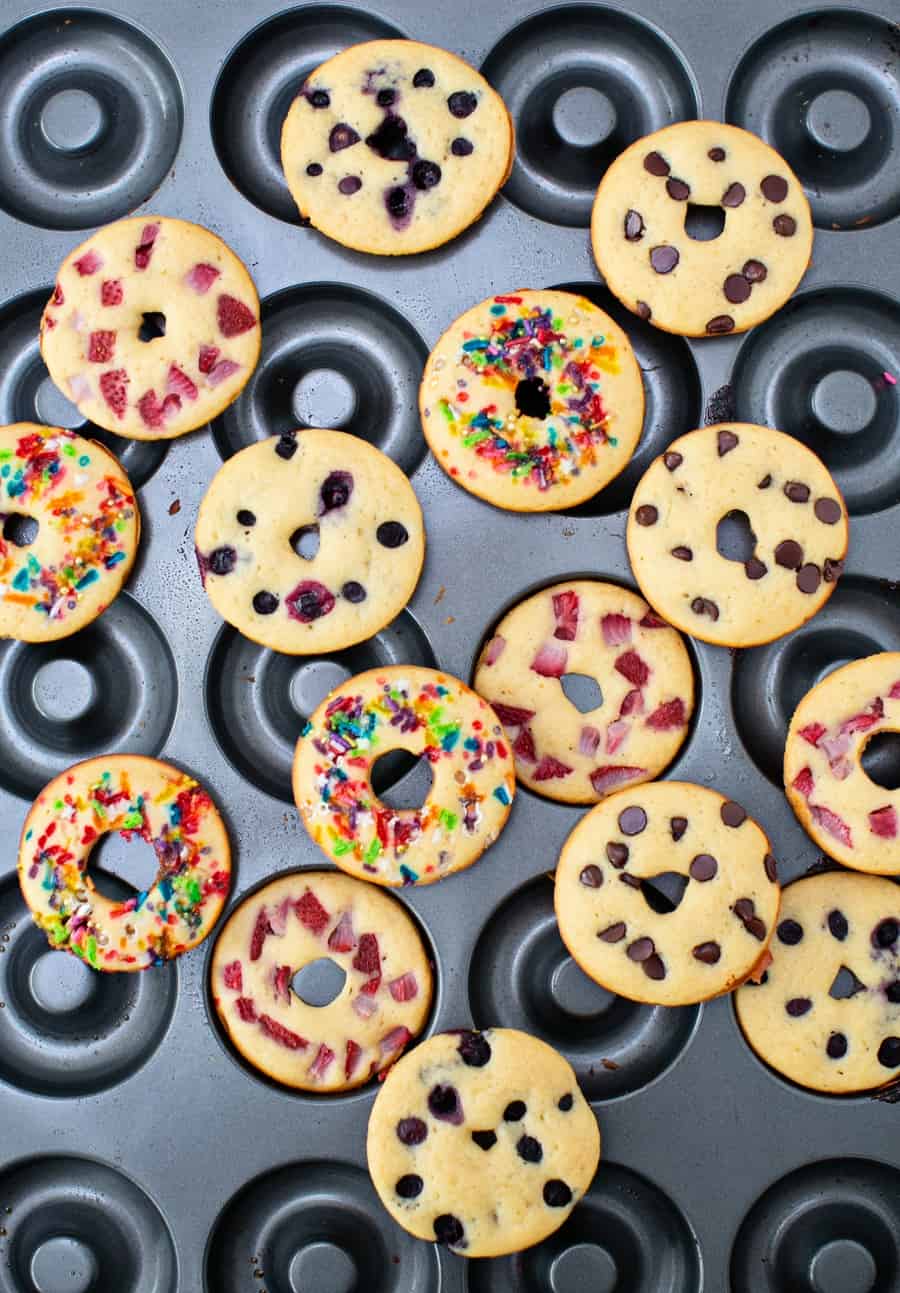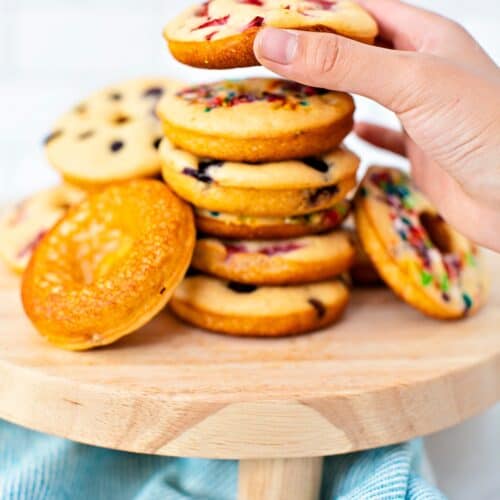 Pancake Donuts
These Pancake Donuts couldn't be more simple. Made from a pancake mix, you'll be loving breakfast time bright and early with this kid-friendly genius breakfast idea!
Ingredients
Pancake Mix

Ours called for water but we substitute milk to make it more nutritious

Blueberries

Strawberries

Diced

Chocolate Chips

Sprinkles

Nonstick cooking spray
Instructions
Preheat your oven to 375 degrees.

Prepare your pancake mix according to the directions. As noted above in the ingredients, ours called for water, but we used whole milk. Lowfat is fine too.

Spray your donut pan lightly with nonstick spray.

Add a heaping 1/4 cups of batter onto each donut cavity. Wipe off the middle of the donut cavity as batters will seep across as you pour.

Bake for 15-18 minutes until tops spring back lightly. Cool for approximately 10 minutes in pan then remove.
Simple tips for making these adorable pancake donuts
Make certain that you use a donut pan and an ice cream scoop if at all possible. That way your donuts are actually shaped like donuts and using the ice cream scoop allows you to get the mixture into the pan without getting it everywhere else. We like using this donut pan and ice cream scoop.

Spray the donut pan so that your baked donuts don't stick!

We like serving these with maple syrup or honey or a bit of whipped cream with extra fruit on top. They taste like pancakes but look like donuts!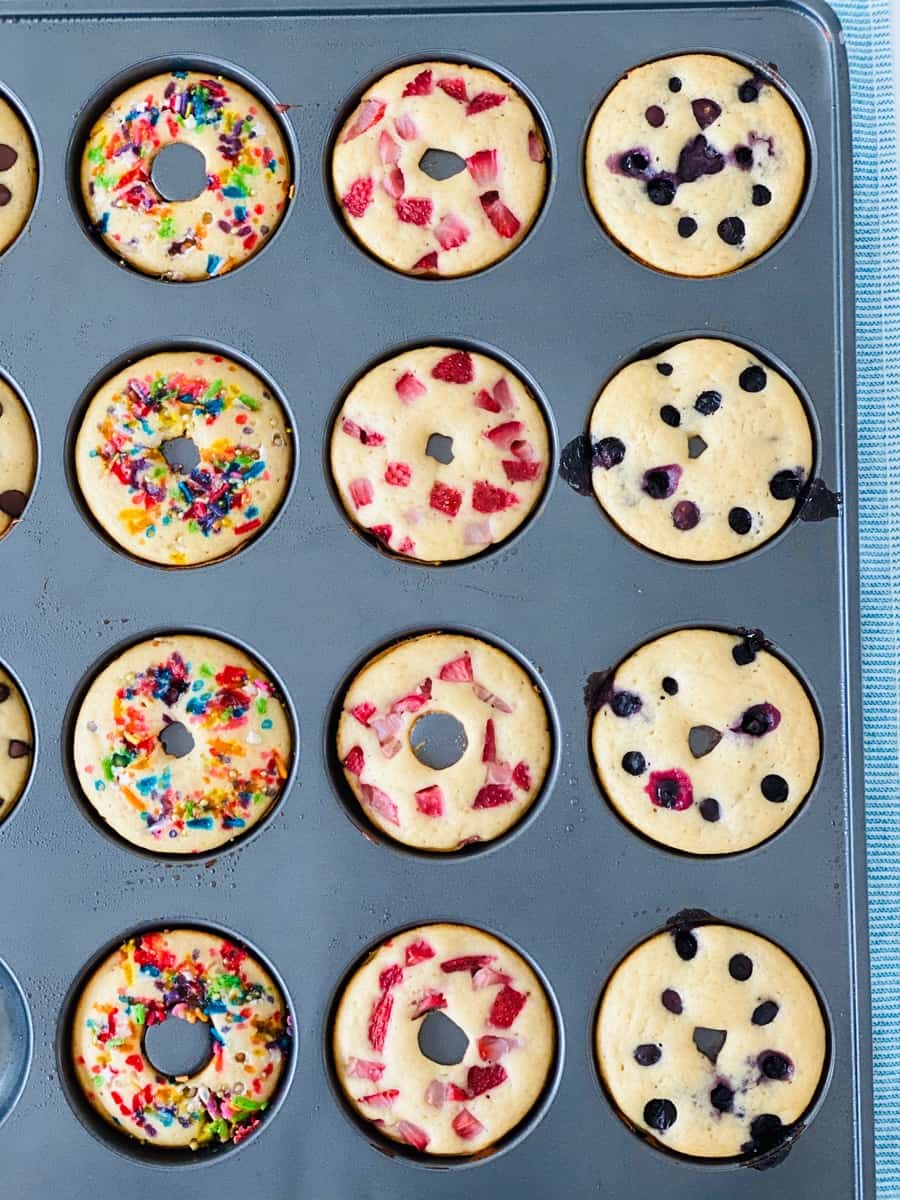 More delicious breakfast recipes to try: