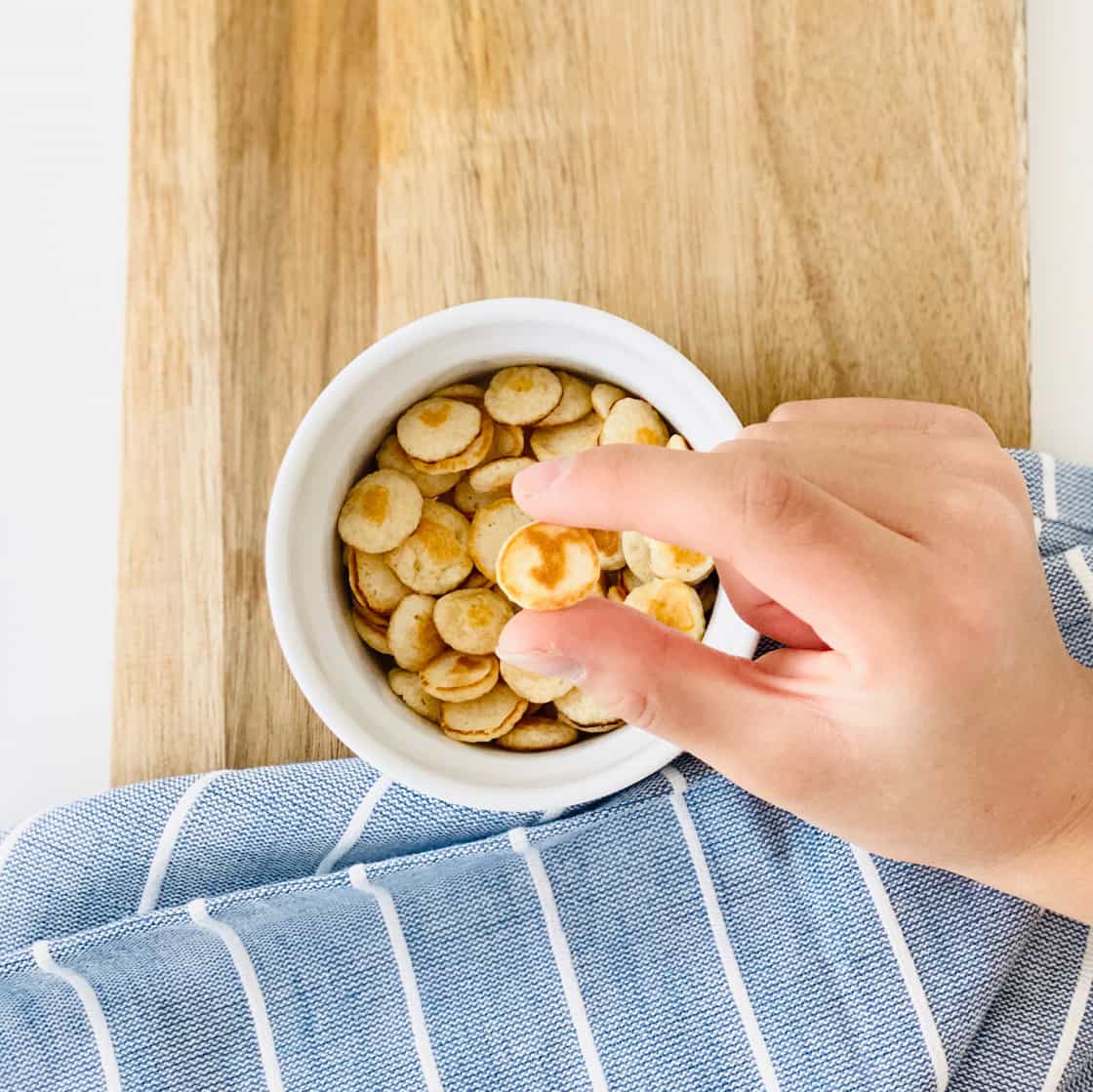 By using this site, you agree to our Terms of Use. This post may contain affiliate links. Read our disclosure policy.
Follow us on Instagram for more fun food ideas for kids!
Pancake Cereal is the latest quarantine Tik Tok baking craze so of course we had to try it. Here's the easiest way to make it.
When we heard about Pancake Cereal hitting the social media scene on Tik Tok my kids and I were immediately smitten with the idea. We love pancakes as if it's a food group in our family. We've made pancake sheet pan, pancake donuts and turned them into cute caterpillar shapes too.
Pancake cereal seemed like a breeze to make. After all, it's pancake batter cooked in itty bitty shapes. What could be hard about that? Read more below on our honest take after making them.
What's the easiest way to make Pancake Cereal?
If you are like us, you'll have a ready supply of pancake mix in your pantry. Although we've made pancakes from scratch many times, having a mix means you can pretty much have a steaming plate of hot pancakes in minutes.
So for our pancake cereal, that's what we used. A tip to make pancake mix extra delicious is to substitute milk for the water asked for so they are more moist and flavorful.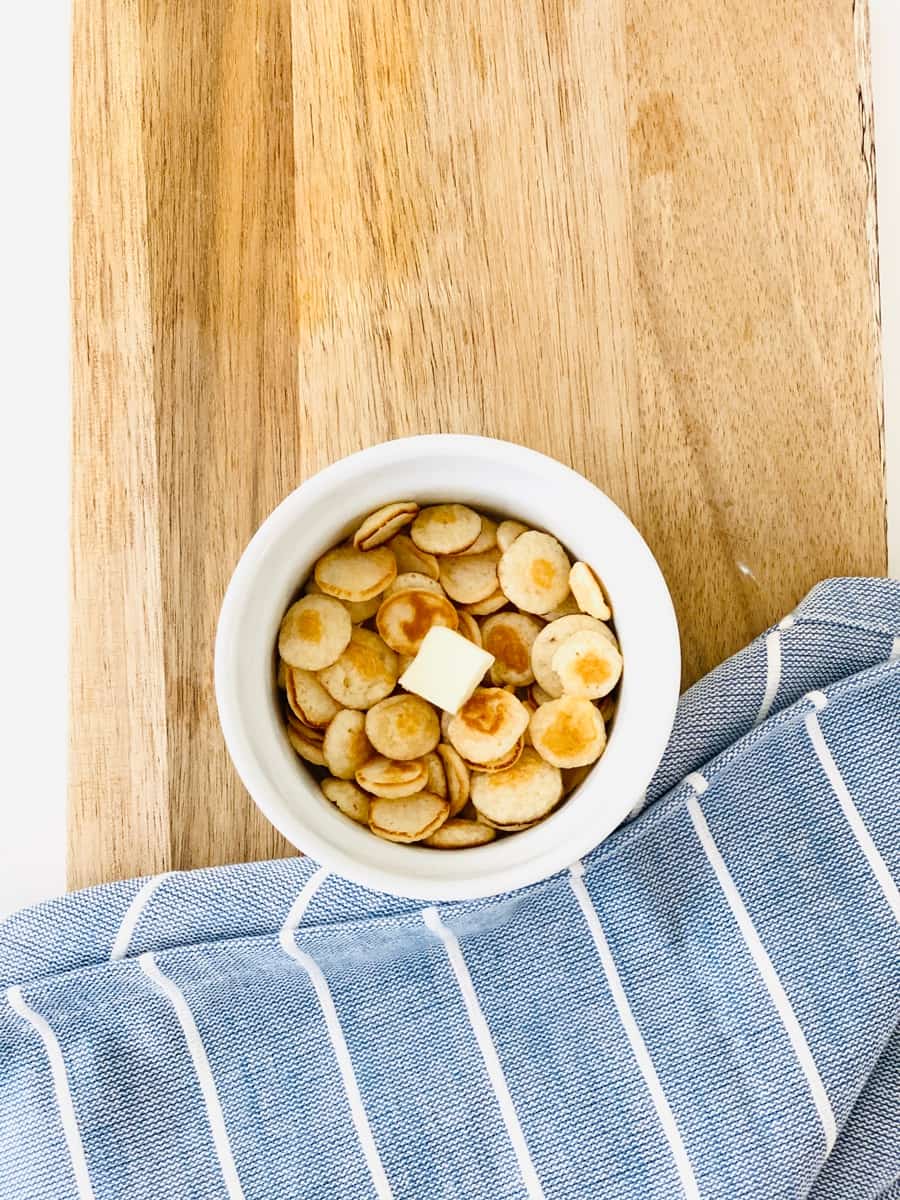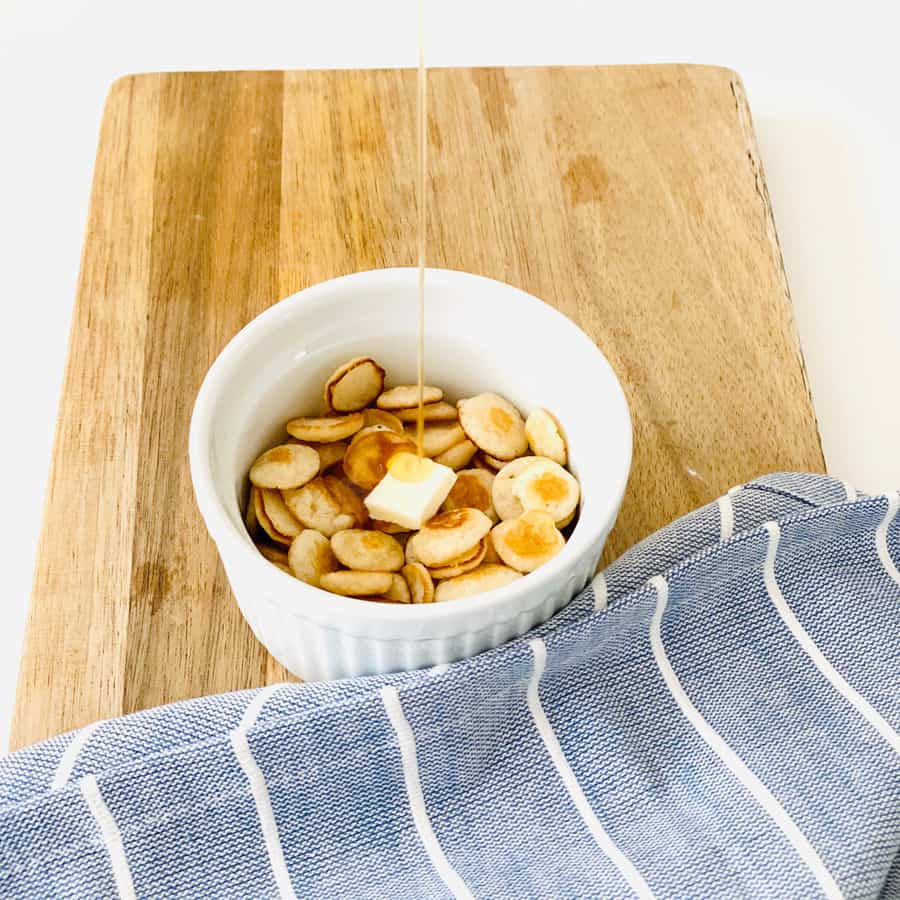 How do you cook Pancake Cereal?
One simple way to cook pancake cereal easily is to use a small squeeze tip bottle. Make your batter and fill it up your bottle to squeeze out the perfect tiny size pancakes on your pan.
You'll need butter or something to grease your pan, anything will do but we prefer butter as it pairs well with pancakes.
Turn on our greased pan to medium heat, then dot with pancake batter into small rounds, ours were about 1/2″ in diameter. Then cook on medium heat and wait just a minute or so before flipping over. These are tiny so cook very fast! You'll want to stand right by the stove and watch them carefully.
They are done when they are lightly golden brown. I'll be honest, flipping each tiny pancake over was the hardest part!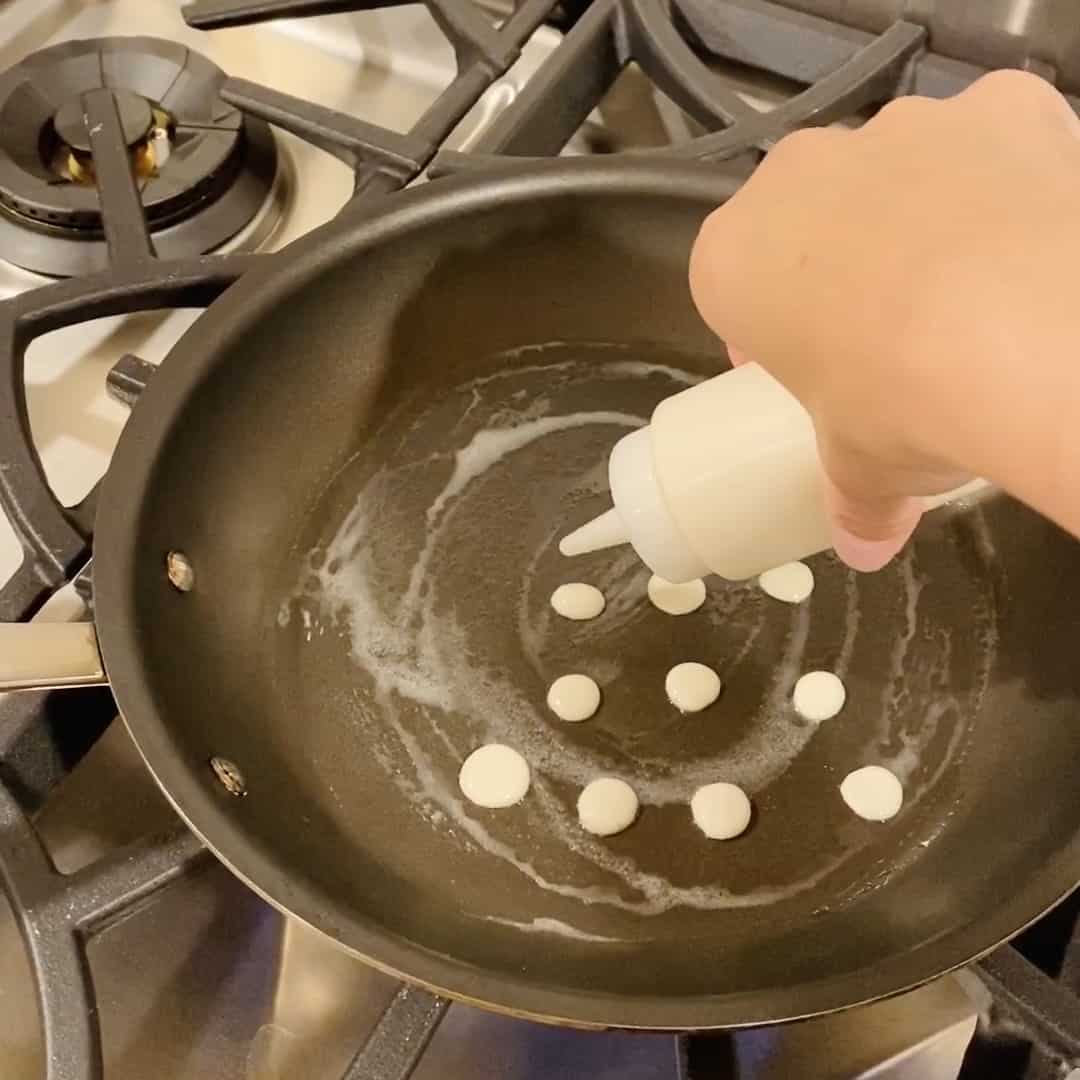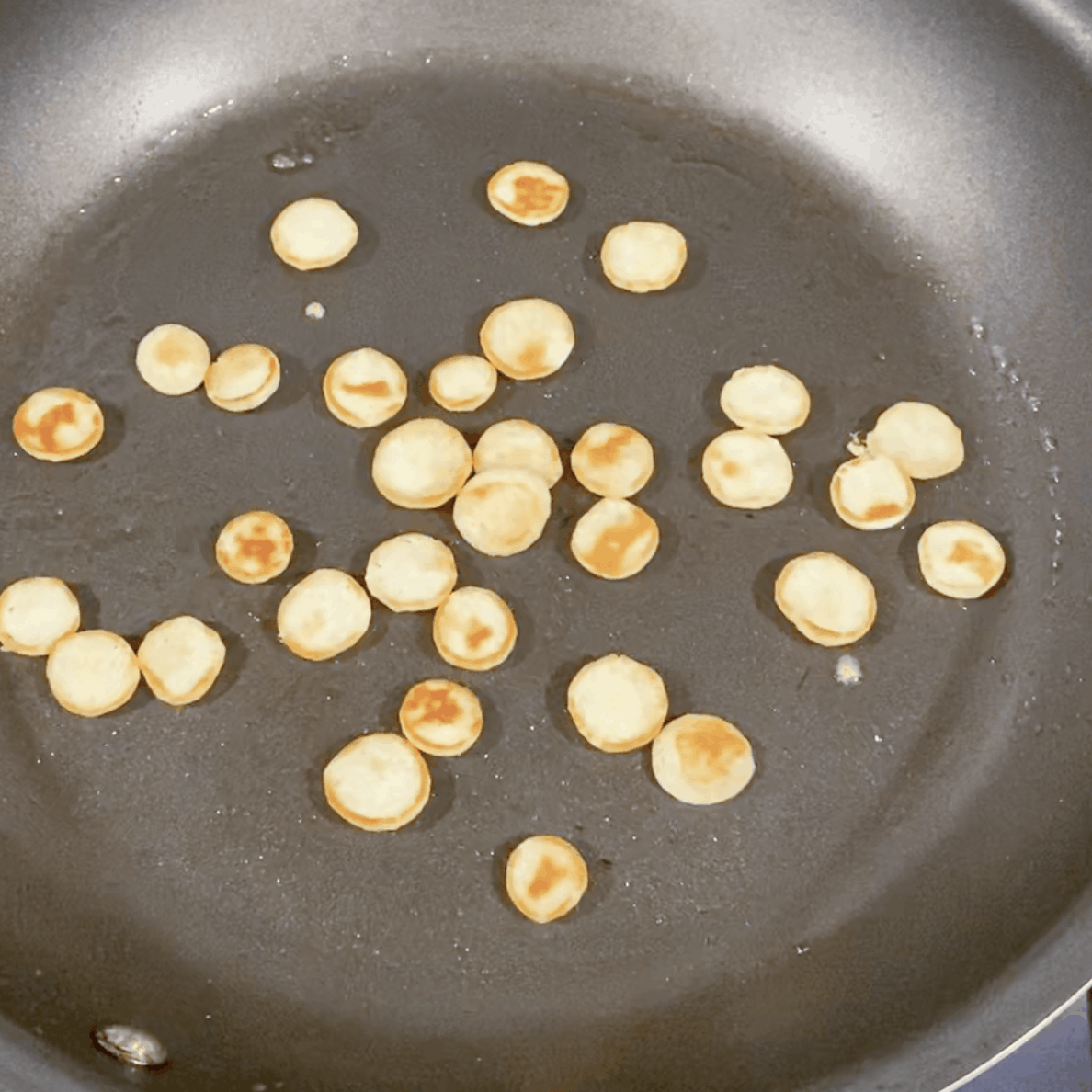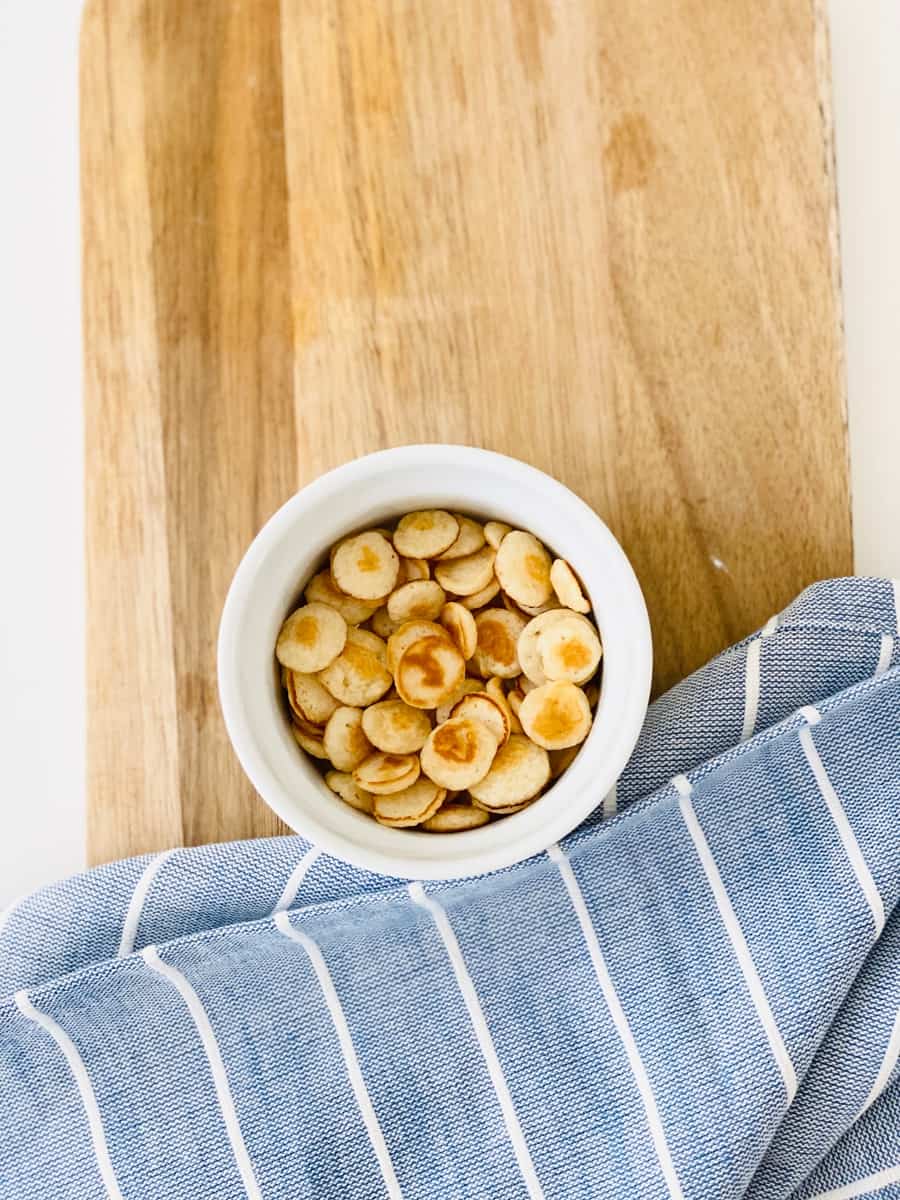 What do you add to your pancake cereal?
Some have added milk but we thought that made them too mushy. So my kids and I liked them best piled up and with some butter and maple syrup. There is something satisfying about eating food in tiny form and this mini pancake cereal was no exception.
Some people have even experimented with adding sprinkles, chocolates or add-ins either to their milk or pancake batter.
Would you make pancake cereal again?
Our honest opinion? Probably not unless my kids begged for a special occasion. They were utterly delicious, cute and tasty, don't get me wrong. But standing there flipping dozens of mini pancakes is not something I'd like to repeat on a regular basis!
However to check off the latest box of "we did the viral Tik Tok latest craze" was worth it, at least once 🙂
You might also like