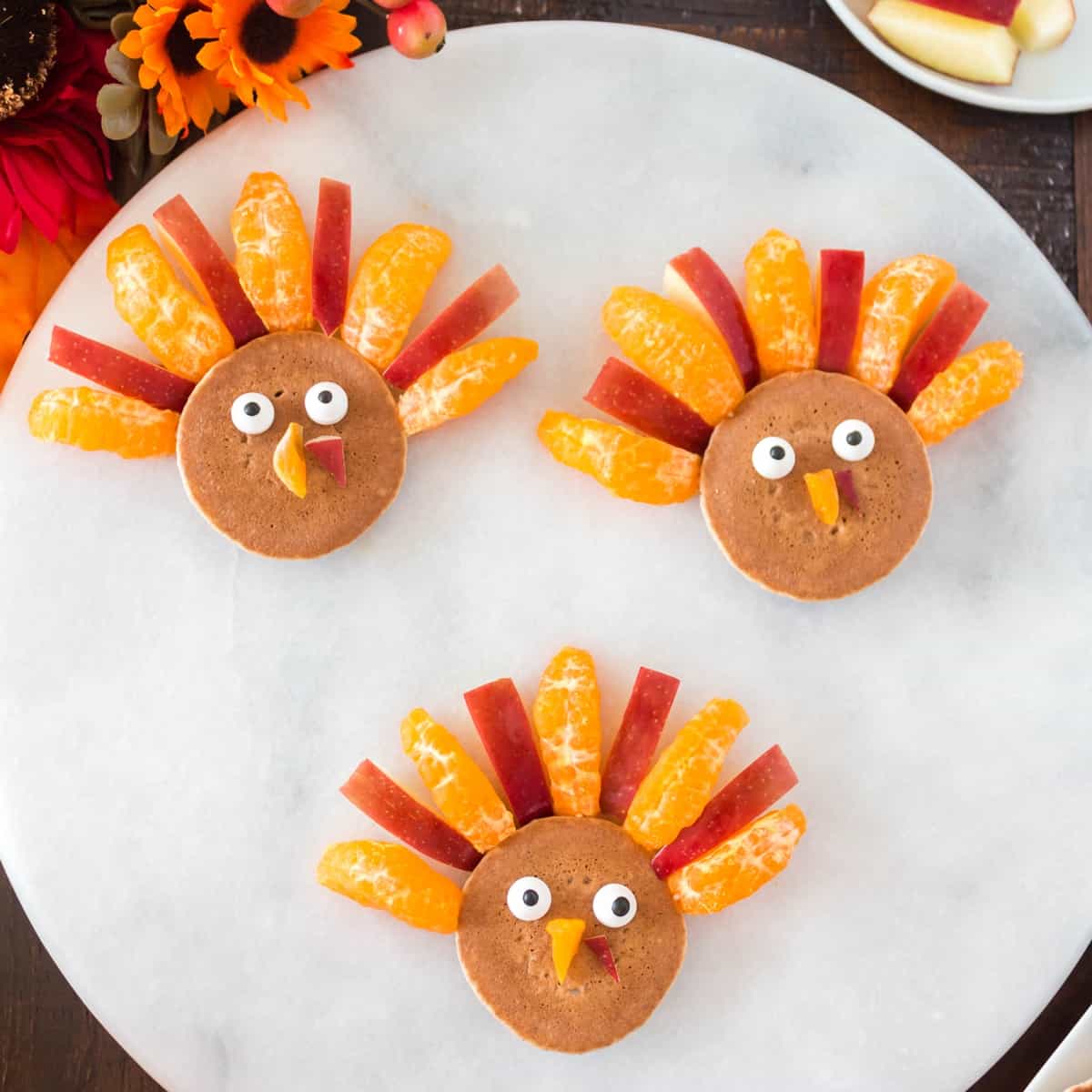 By using this site, you agree to our Terms of Use. This post may contain affiliate links. Read our disclosure policy.
Follow us on Instagram for more fun food ideas for kids!
Start the day with a grateful heart with these fun Thanksgiving Turkey Pancakes – a cute Thanksgiving breakfast for kids.
Thanksgiving day is usually reserved for the main entree, dinner of course! Other meals like breakfast and lunch tend to be set aside. Now you won't have to ignore breakfast with these cute Thanksgiving Turkey Pancake. They're an easy way to show the kids you're grateful for them.
Plus this is the kind of breakfast you can lay out for kids to help and make themselves! I don't know about you but I need all the extra time on Thanksgiving day so kids making their own breakfast is a time saver!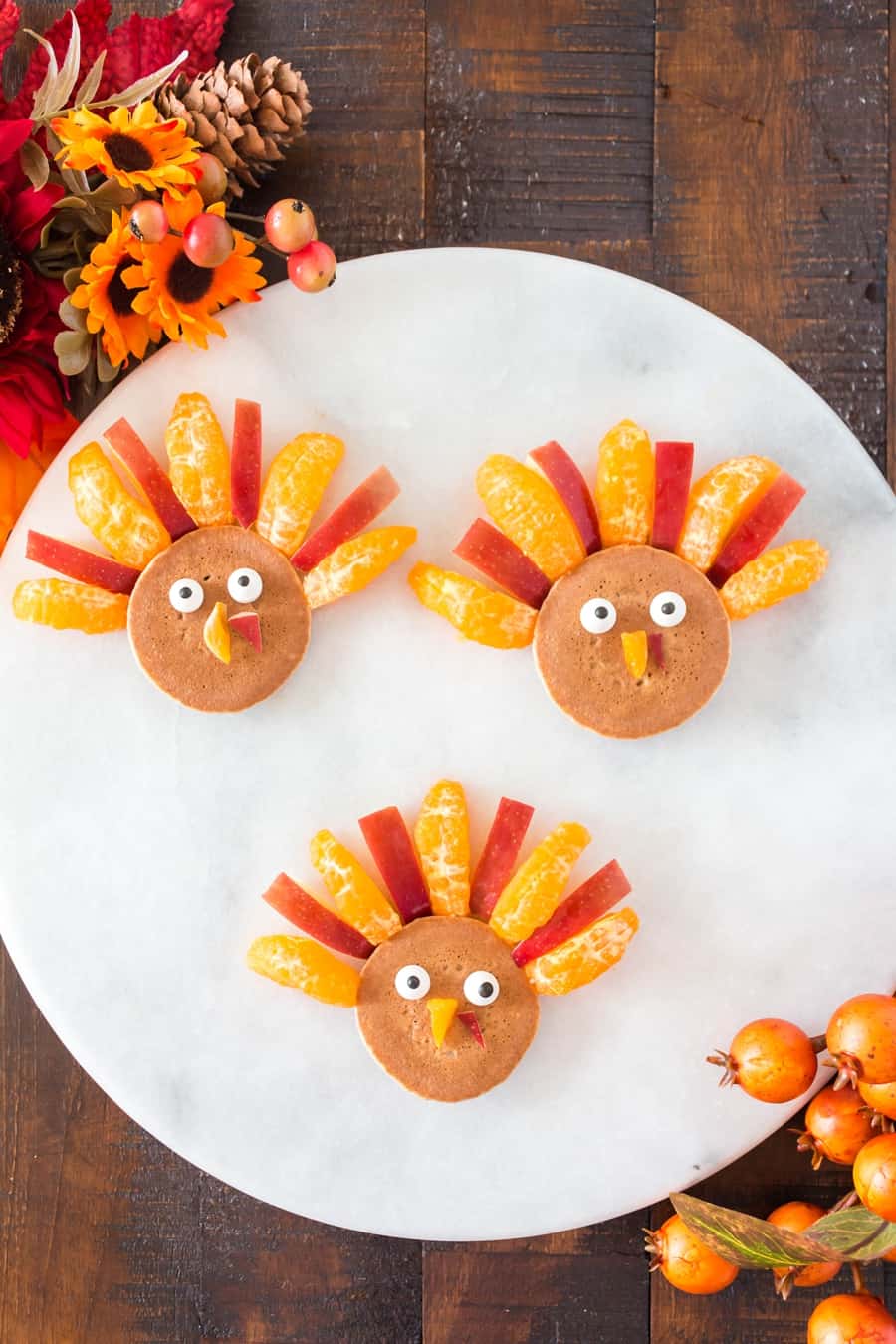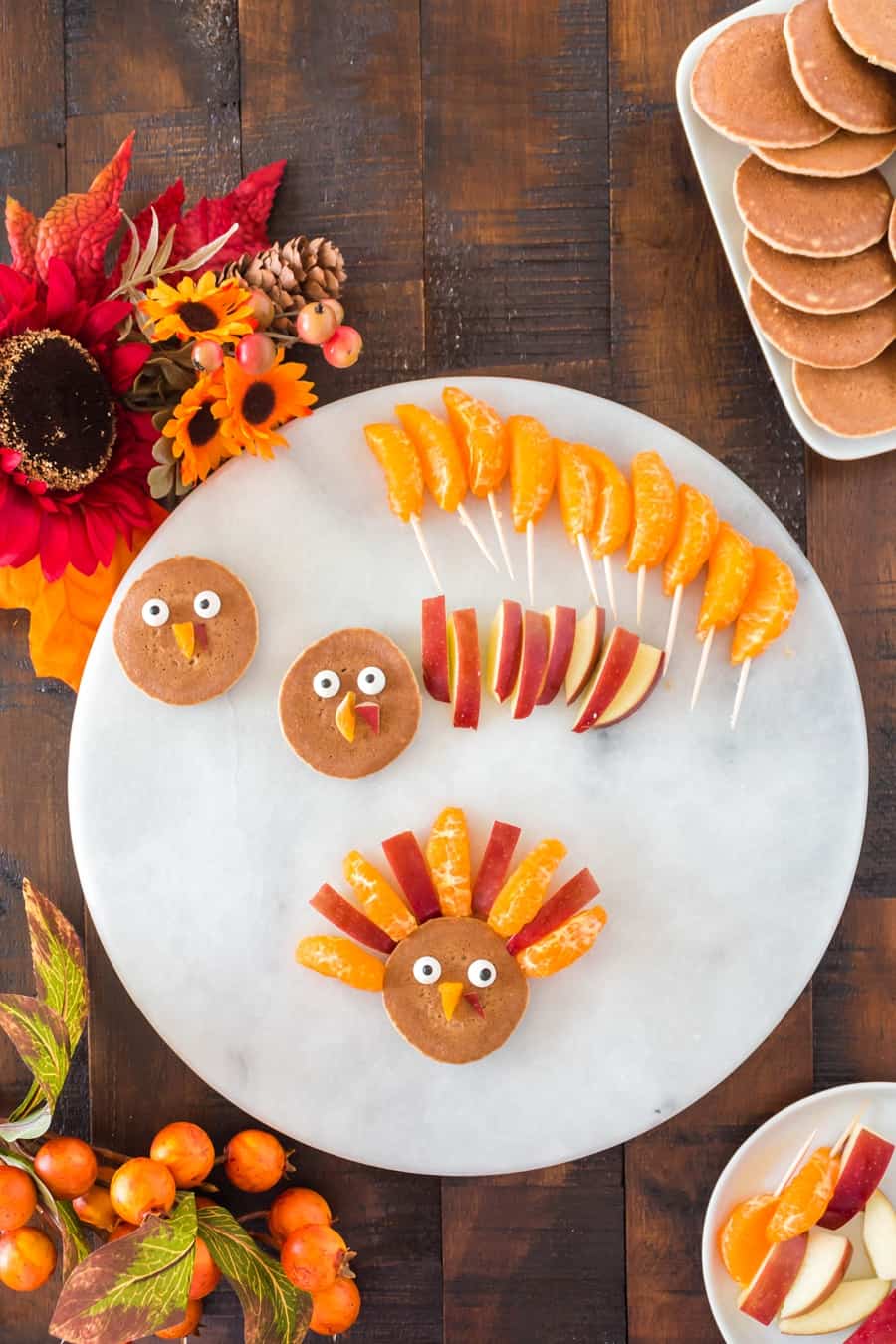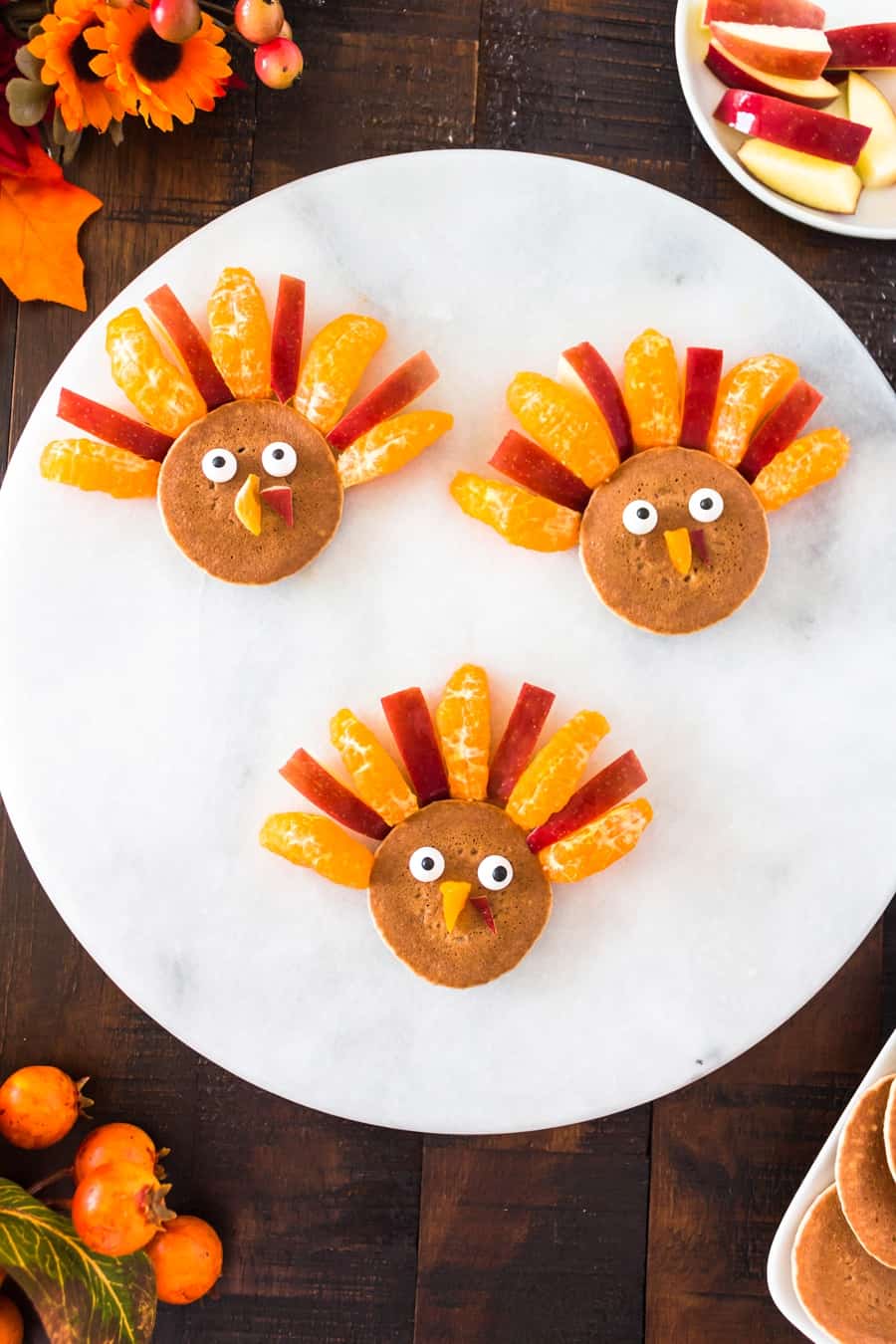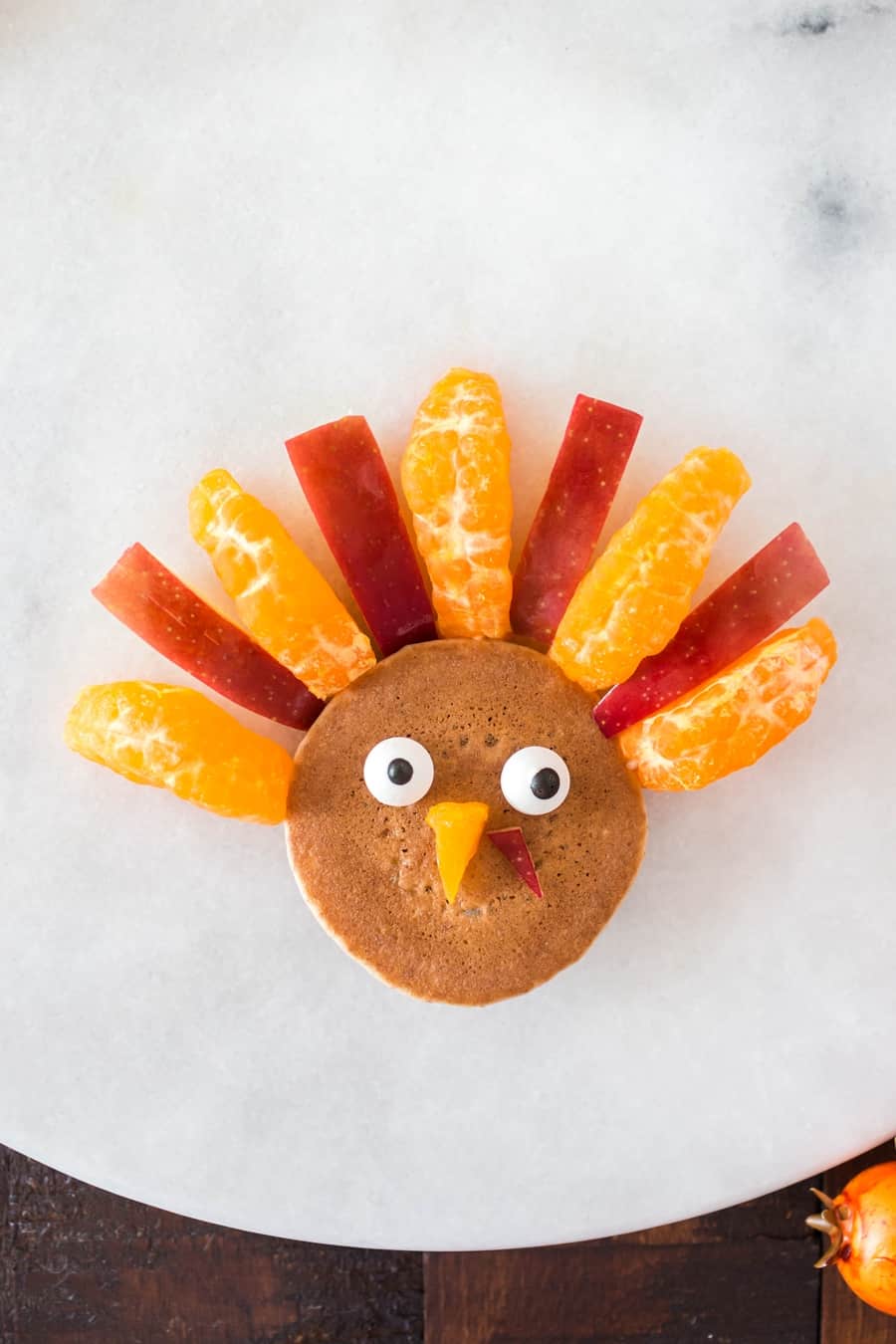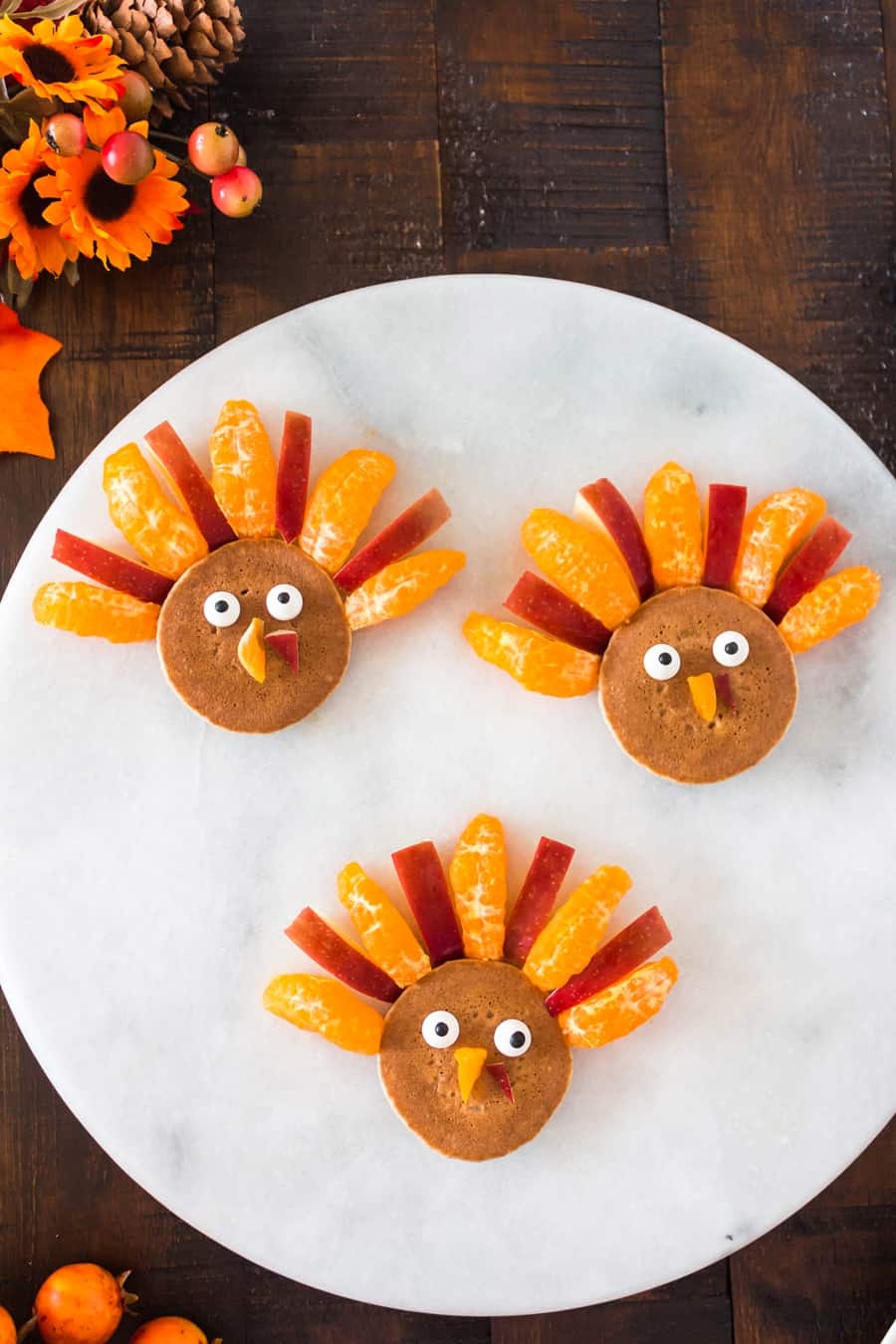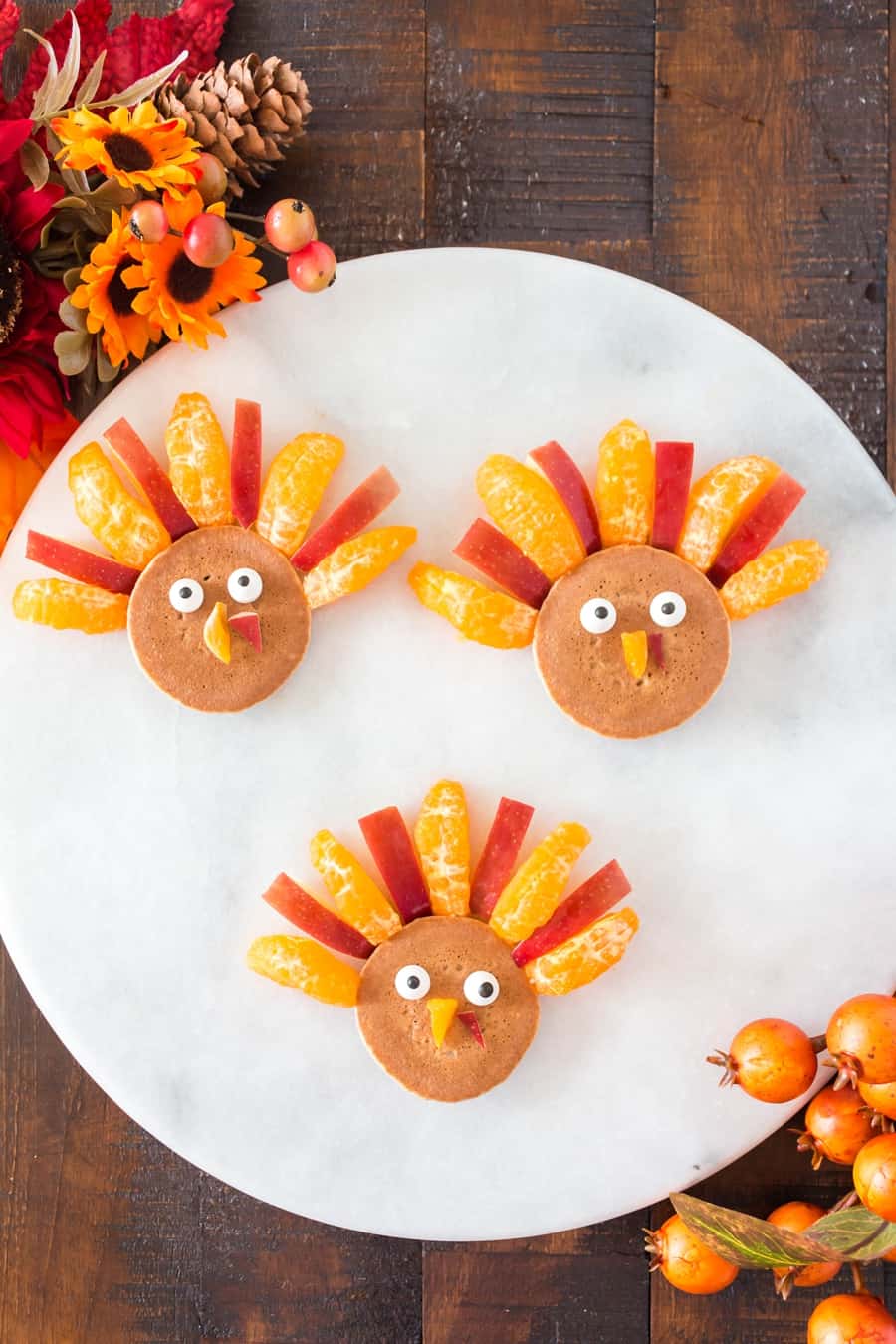 What kind of pancakes can you use to make turkey pancakes?
You can use homemade pancakes cut into circles or just use frozen mini pancakes! We've done that plenty of time when making cute pancake food art in a pinch.
What type of fruit can you use in this Thanksgiving breakfast?
We used apples and oranges since these are fall fruits we had around, but you can use any festive fall colors. A tri-blend of red, yellow and green apples would be super pretty!
Thanksgiving Turkey Pancakes – Ingredients:
Mini frozen pancakes (or homemade pancakes cut into small circles)

small apples and tangerines

mini candy googly eyes

toothpicks (optional)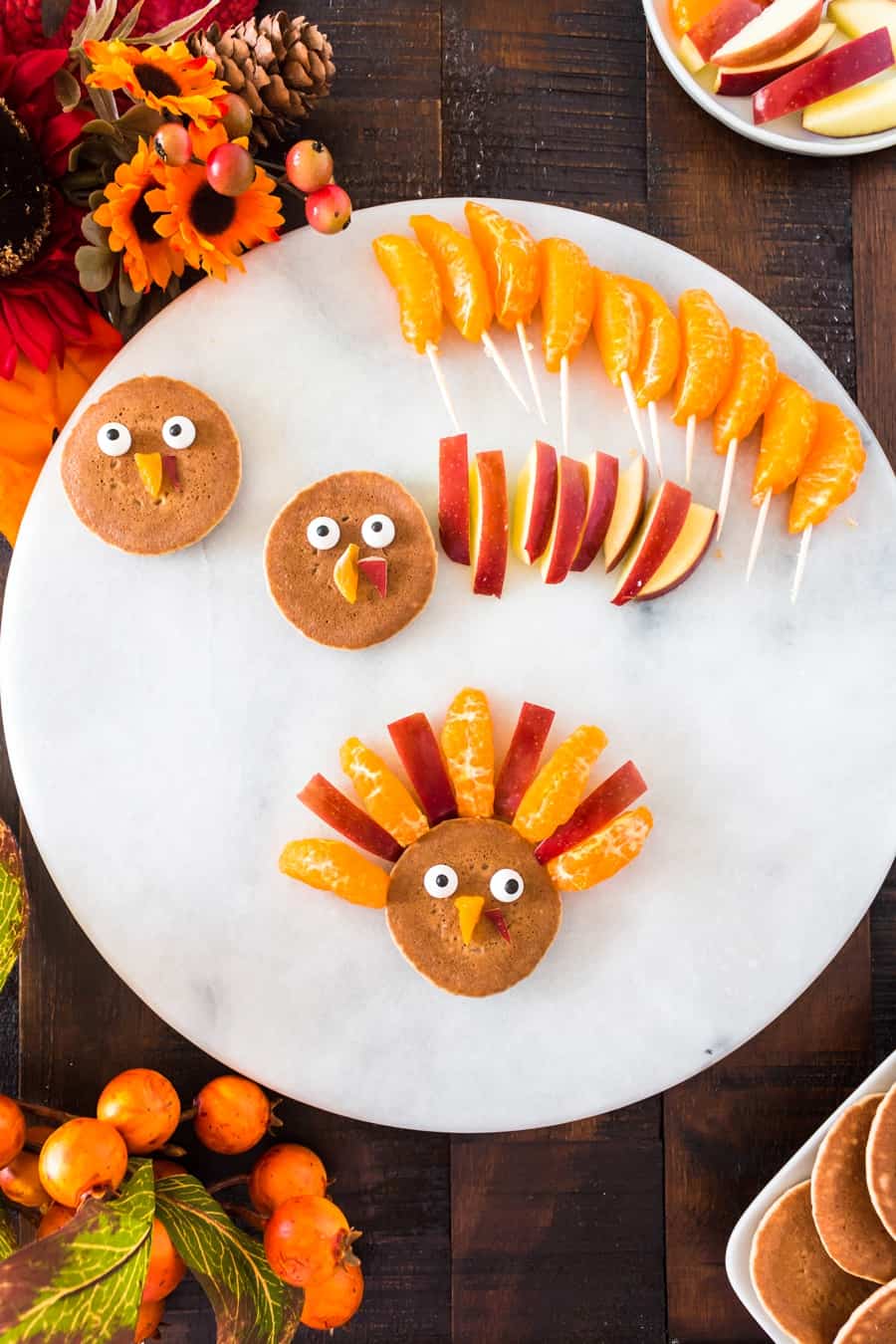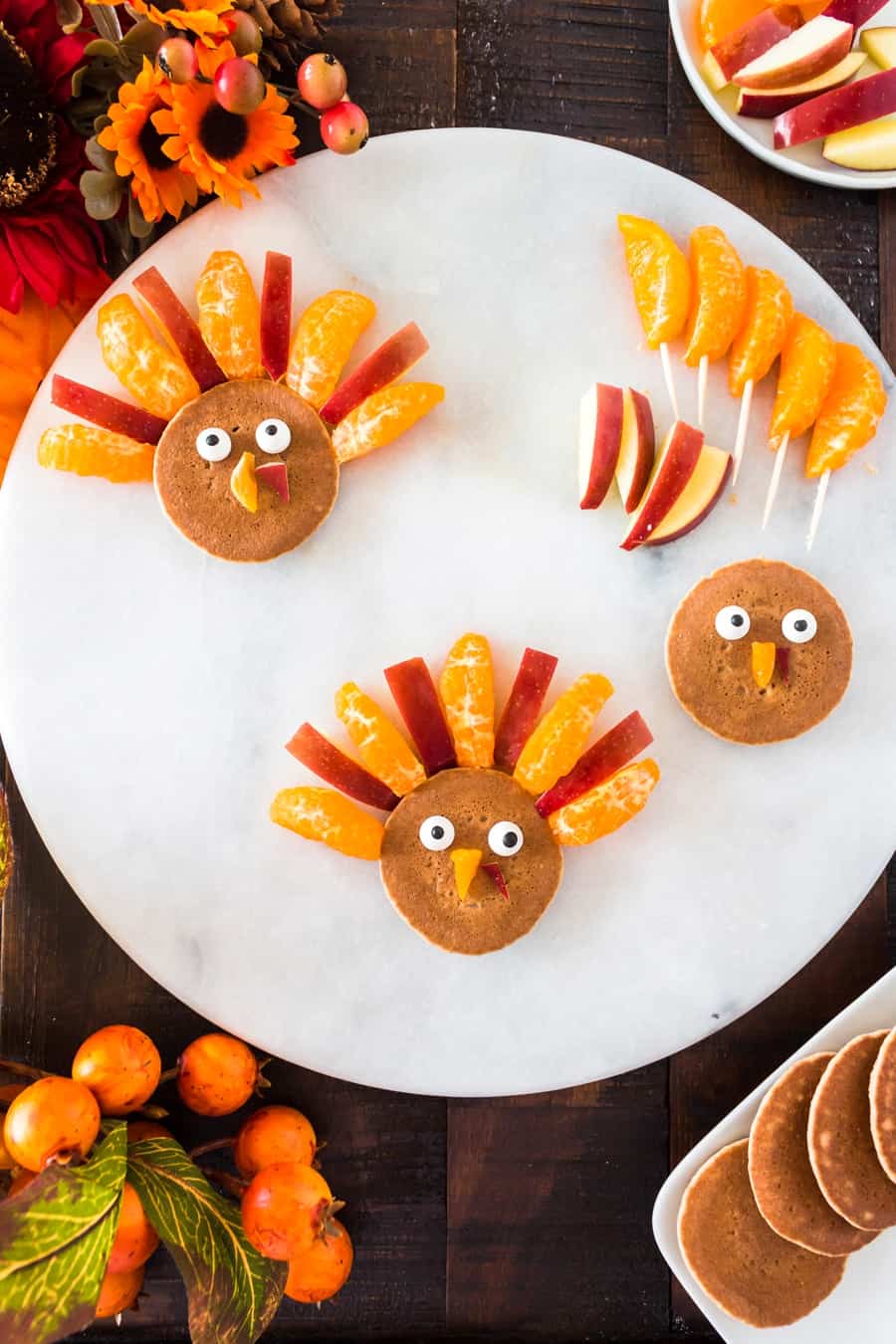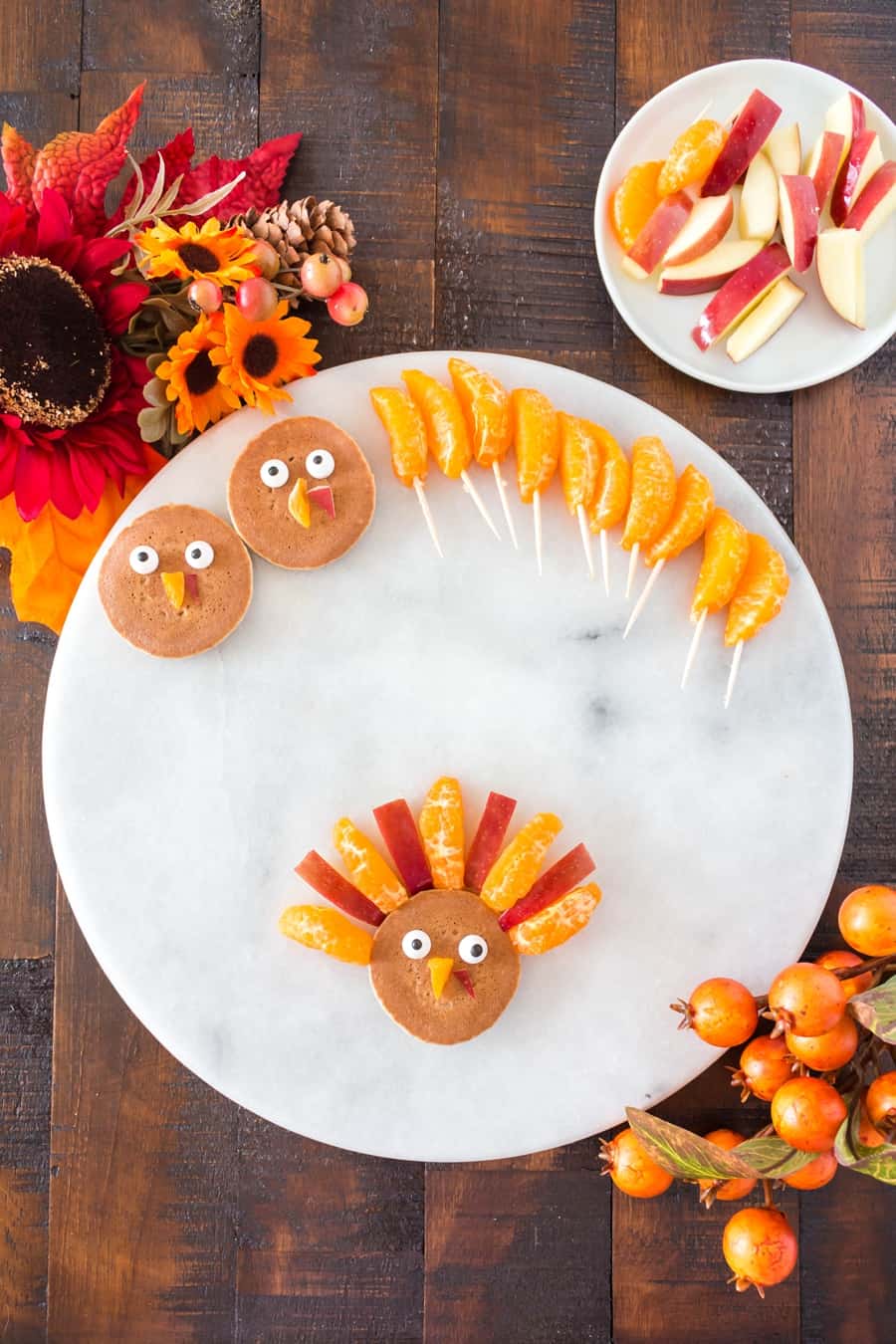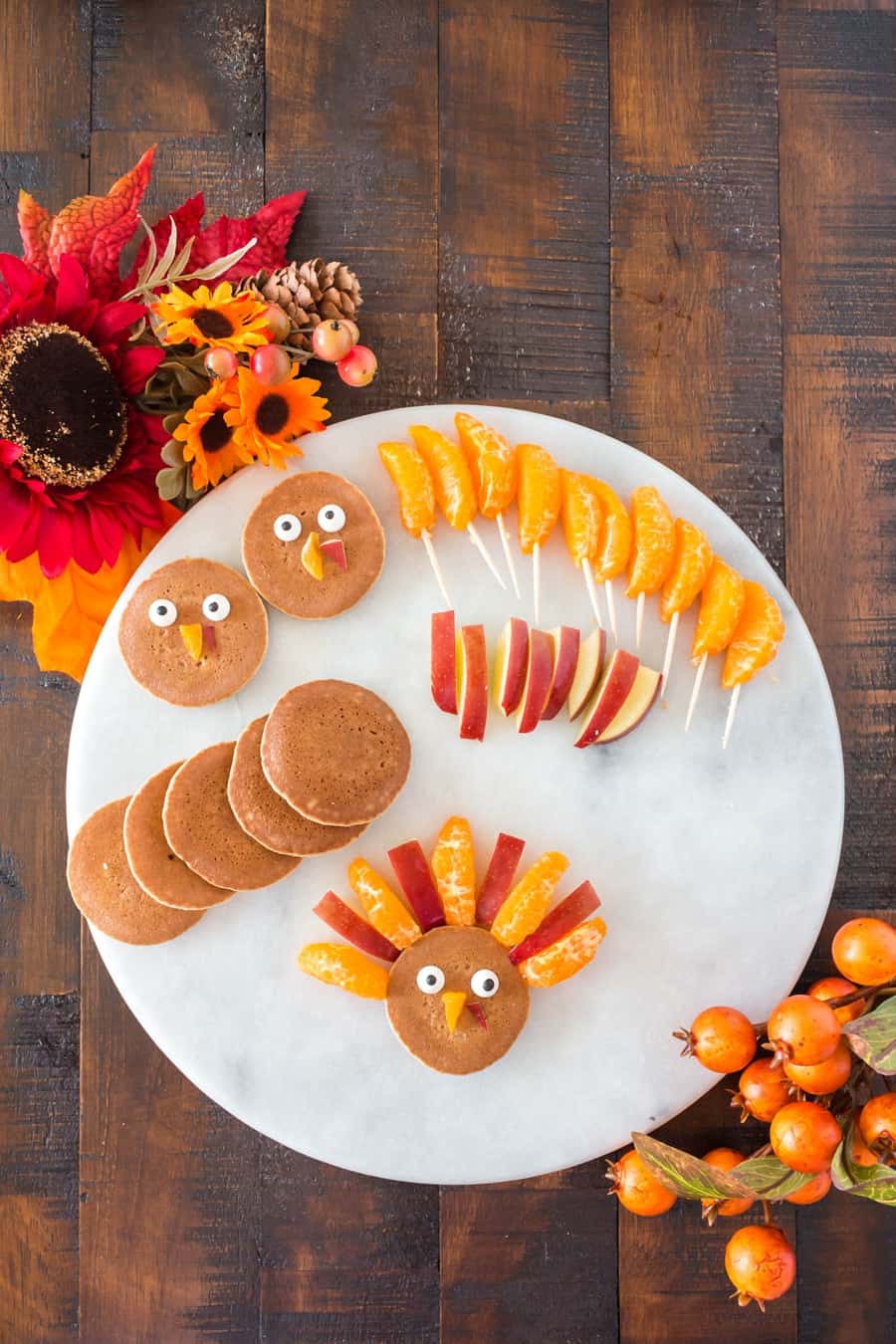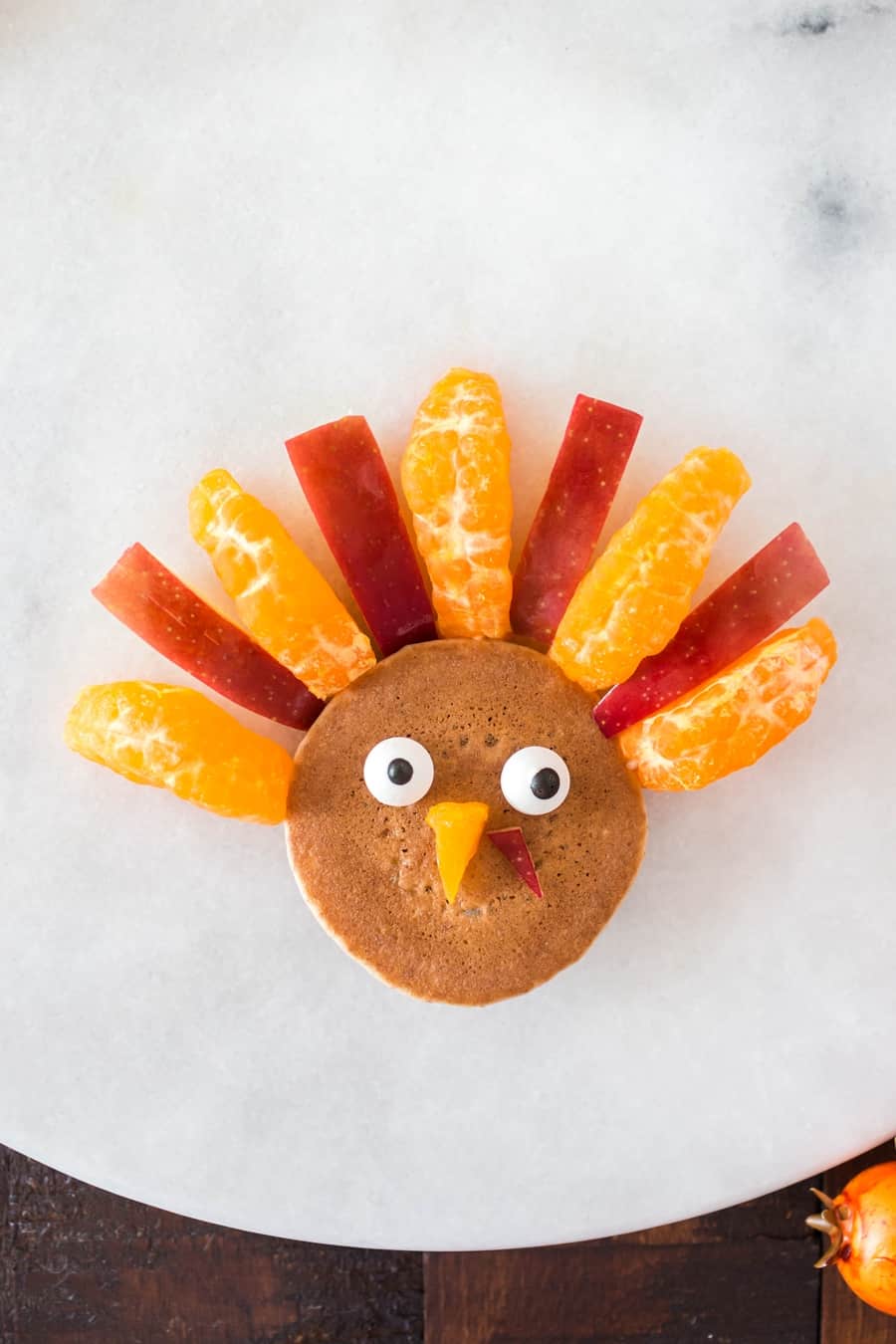 INSTRUCTIONS:
Step 1. slice your apples so the skin is showing into small slices. Peel your small tangerines into slices.
Step 2. Add a toothpick to insert the into the pancakes (you can just lay them out and skip this step too).
Step 3. Add two googly eyes on top of your pancakes.
Step 4. Add a small triangle orange for the nose and smaller triangle apple for the wattle.
You Might Also Like: