Originally posted on 18/10/2019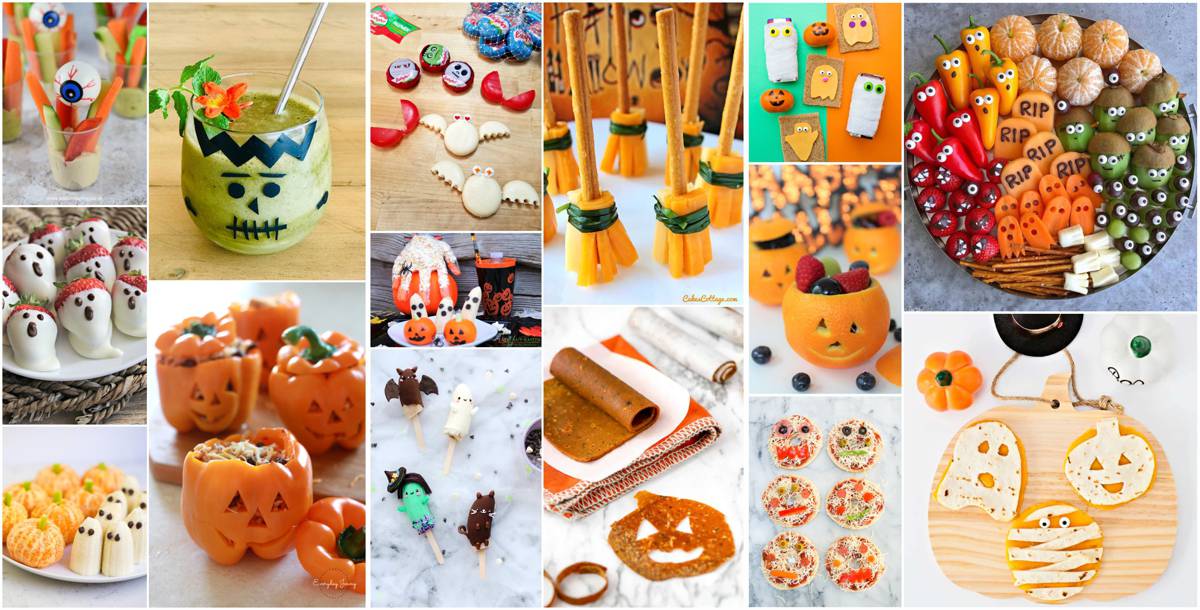 It's that time of year again – Jack O' Lanterns are being placed in front yards and other spooky Halloween decorations are being strung up on front porches. It also means that parents are stocking up on sweet treats to give their kids during this festive evening.
But, perhaps you want to avoid giving your child an insane sugar rush this time around. Luckily, there are plenty of Halloween snacks for kids that are healthy, delicious and positively spooky.
Do you think your children will enjoy Jack O' Lantern bell stuffed bell peppers, ghost quesadillas, or monster bagel pizzas for dinner? Or maybe they'd prefer to nibble on some Halloween fruits and veggies treats like popcorn hands or cheese broomsticks?
Whatever sweet treat you can think of, there's a better sugar-free alternative. Keep scrolling to find these spooky Halloween treats below, or follow us on Instagram for more fun food ideas for your kids!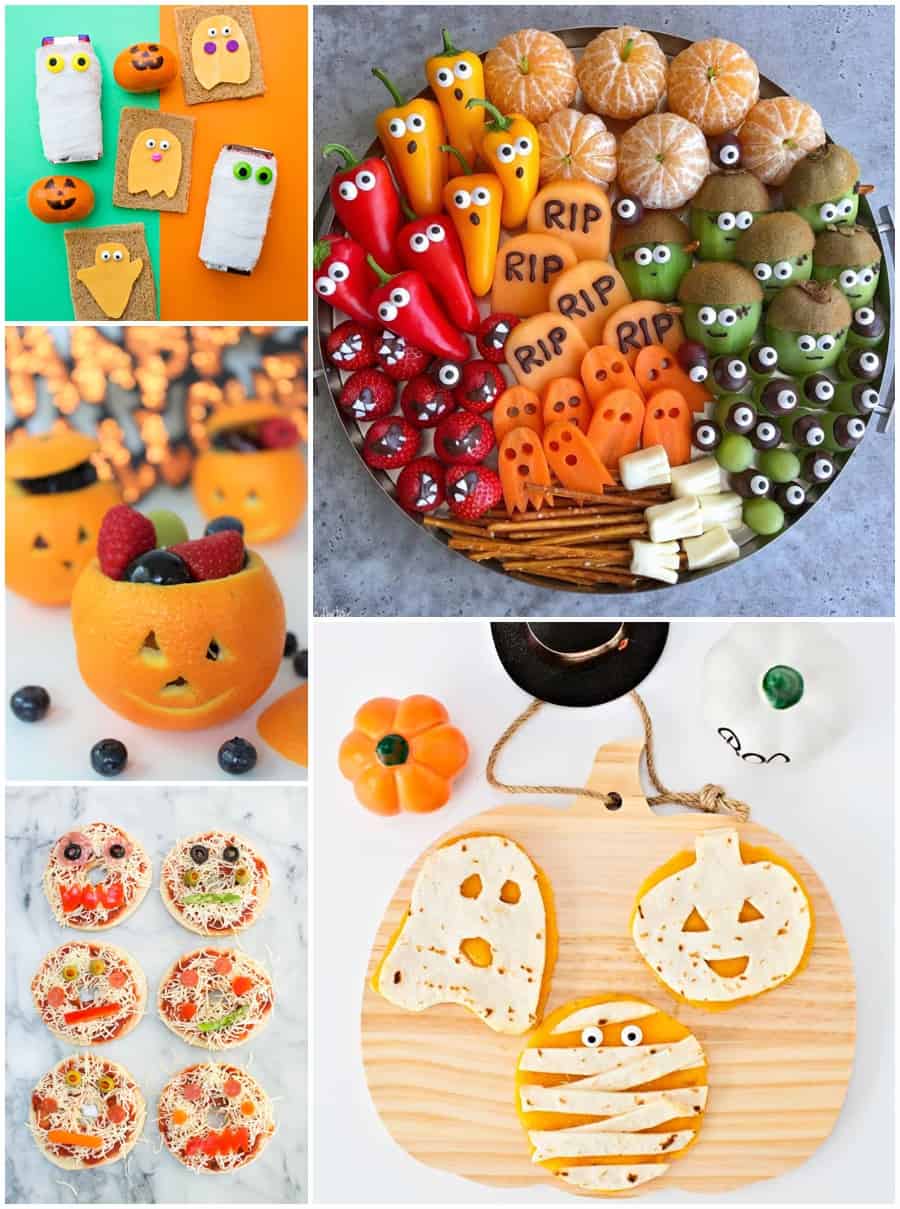 Healthy Halloween Treats for Kids
Halloween is such a fun time of year for kids, they love dressing up and trick-or-treating. This year, try some of these easy Halloween treats for kids. They're bound to be a hit with the little ones, and you won't have to worry about them sprinting around from a candy rush!
1. Halloween Breakfast Pancakes for Kids – Breakfast is the most important meal of the day, so why not get your children in the festive mood with these ghoulish pancakes?
2. Halloween Lunch For Kids – These cheese ghost sandwiches and pumpkin oranges will make for a positively spooky lunch. It's super easy to make and your kid will love it!
3. Monster Pizza Bagels – Kids can help decorate their own monster faces with this fun take on pizza.
4. Mini Halloween Quesadillas – One tortilla can turn into 3 mini ghost, mummy, and pumpkin quesadillas in a flash with this Halloween lunch.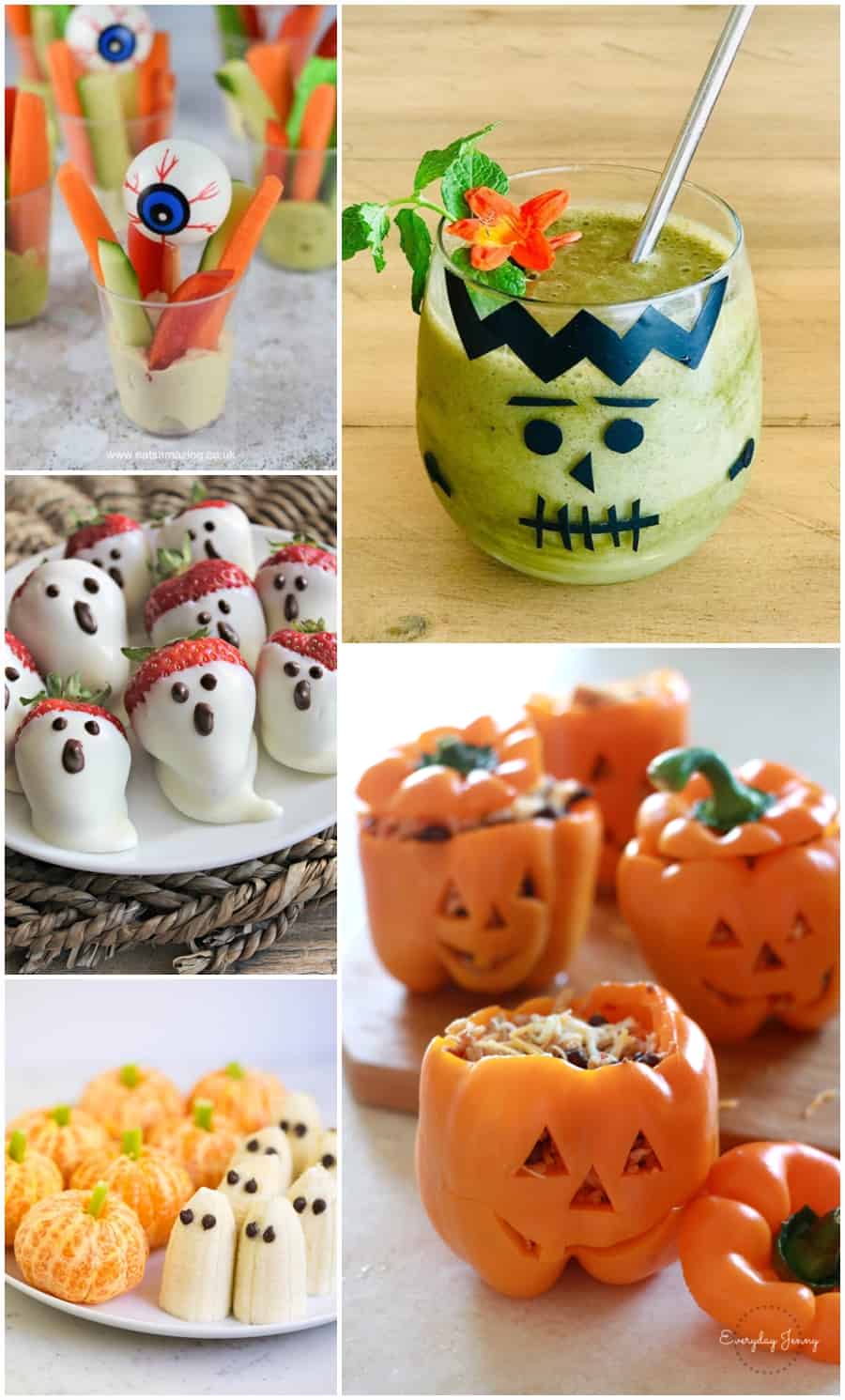 5. Easy Ghost Toast – An easy Halloween lunch that's boo-licious.
6. Baked Halloween Donuts – Why fry donuts when you can make your own healthier, tasty baked ones?
7. Spider Web Eggs – Not only are these deviled eggs nutritious, but they're also low carb and keto too!
8. Bat Cheese Halloween Snack – Your kids will go batty over these Mini Babybel cheese bats.
9. Cheese Witch Broomsticks – Turn cheese into witch brooms with an easy fringe technique.
10. Popcorn Hands – These popcorn hands will grab your kids' attention and they make fun party favors too.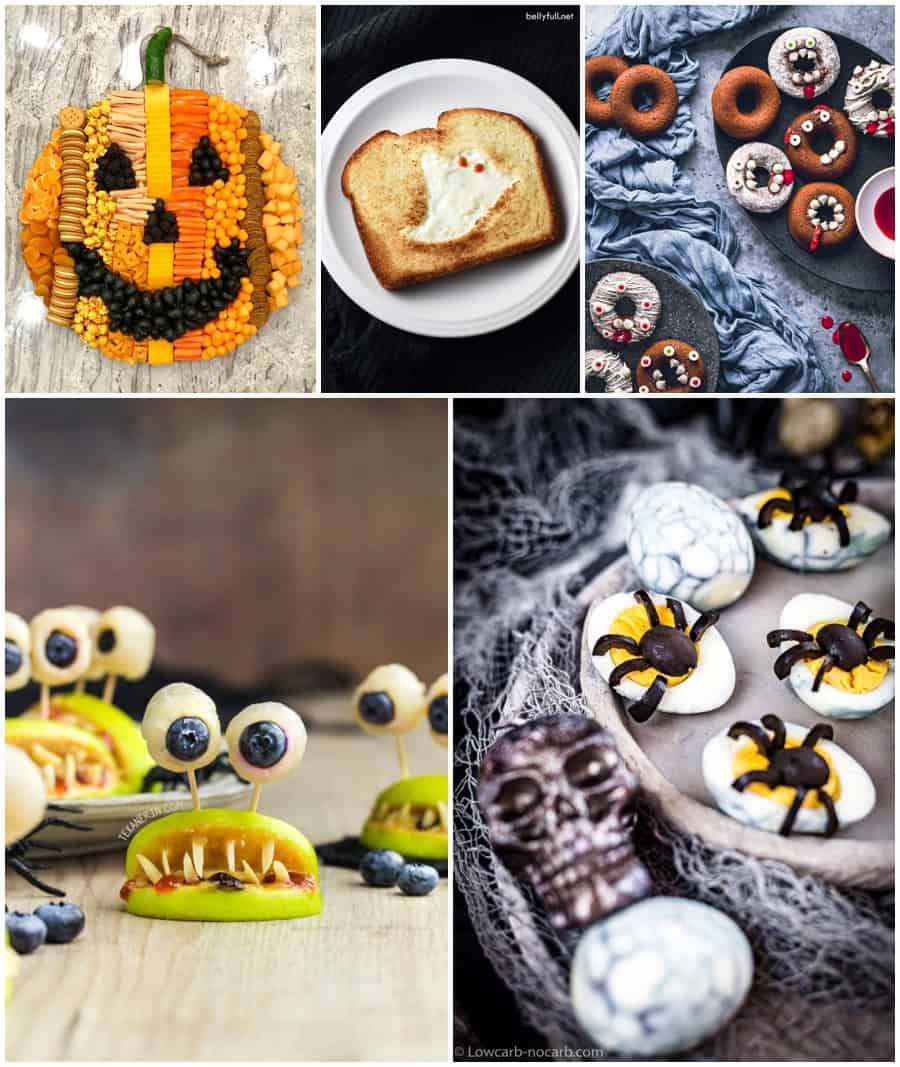 Halloween Fruit Snacks
If you're looking for a sweet, sugar-free alternative then look no further than these scrumptious fruit Halloween snacks. They look as good as they taste!
11. Mini Banana Cream Pies – These Halloween desserts are absolutely delish. And they're simple enough to make that you can let your little ones take charge. Watch the tutorial for an easy step-by-step guide.
12. Halloween Fruit and Veggie Tray – This is the cutest Halloween fresh fruit and veggie tray you'll ever see.
13. Witch Halloween Snack Tray – Grab your favorite purple, green and orange fruits, and veggies to make this cute witch Halloween board.
14. Jack-O-Lantern Orange Fruit Cups – These mini orange pumpkins are easy to carve and double as a mini fruit basket.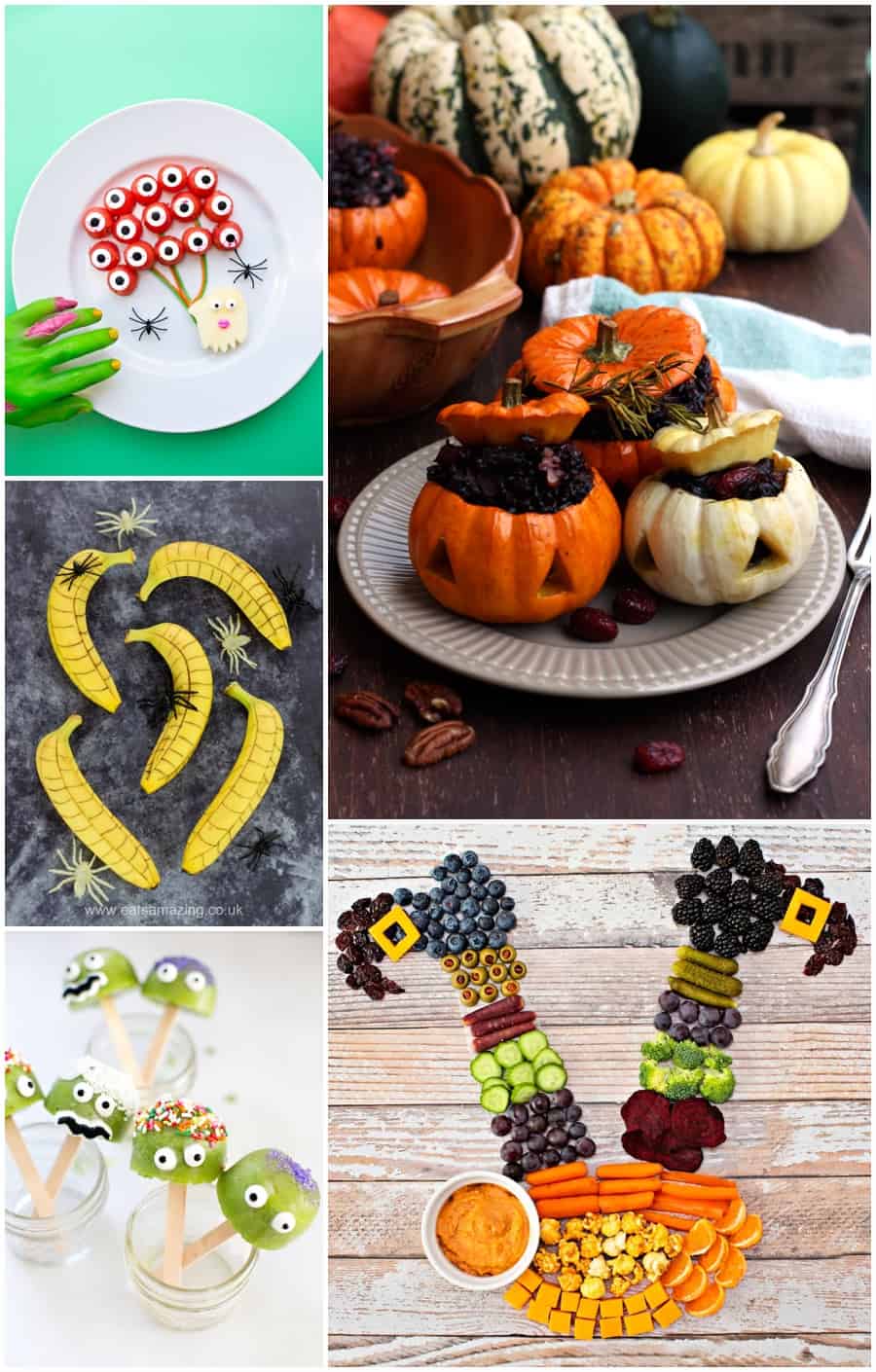 15. Green Smoothie Frankenstein – Start the Halloween morning off right with a green Frankenstein smoothie. It's so easy to customize the face.
16. Strawberry Ghosts – Your mouths will open in awe like these berry cute ghosts once you find out how easy they are to make.
17. Healthy Halloween Fruit – It doesn't get simpler than these tangerine pumpkins and banana ghosts when you're looking for a five minute Halloween healthy treat.
18. Healthy Halloween Monster Mouths – Kids won't be able to stop staring at these huge googly-eyed fruit monsters.
19. Halloween Eyeball Watermelon Snack – Give the kids an eyeful of bloodshot watermelon eyes for an easy Halloween fruit snack.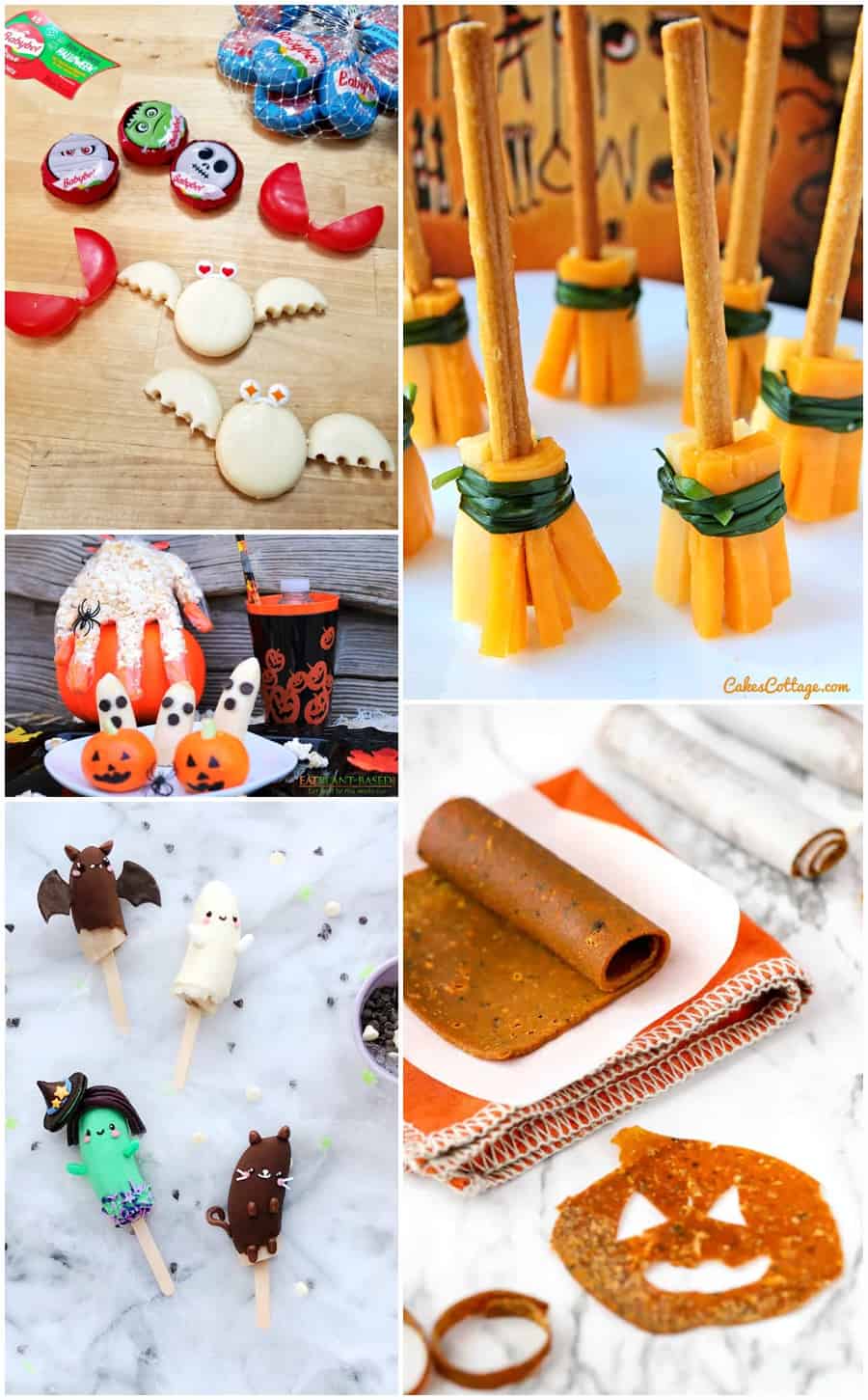 20. Spiderweb Bananas – Short on time this Halloween? Grab a Sharpie and make these webbed bananas in no time.
21. Halloween Frozen Banana Treats – Frozen bananas never looked so creepy and cute. Who can resist an adorable witch with an Oreo cookie hat?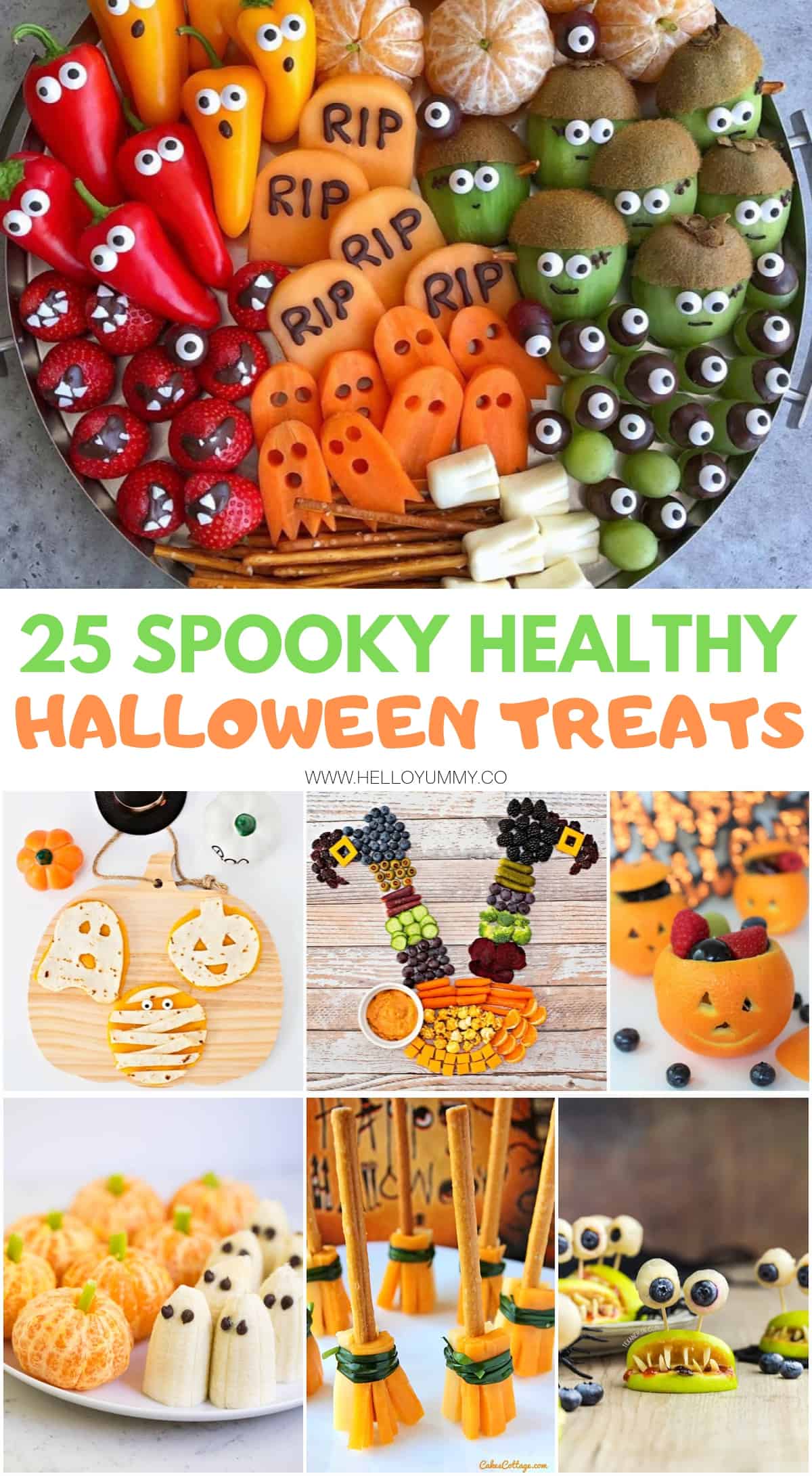 Halloween Veggie Snacks
So you've seen that there are some delectable spooky fruit snacks to make. Now, take a look at some of the savory Halloween kids' treats below.
22. Halloween Crudités Cups – Kids will love having their own crudités cup complete with an eerie eyeball.
23. Jack O' Lantern Stuffed Bell Peppers – Stuff these healthy bell peppers with a chicken rice filling for a yummy veggie Halloween snack.
24. Pumpkin Snack Board – Gather all your orange snacks to make this edible Jack O' Lantern pumpkin.
25. Halloween Stuffed Pumpkins – These delicious baked mini pumpkins filled with savory goodies make cleaning up a breeze so you can head straight to trick or treating.
26. Green Monster Smoothie Popsicles – These frozen treats are filled with nutritious spinach that the kids won't even notice.
27. Pumpkin Fruit Leather – Enjoy the fruits of your labor while creating this slow-baked fruit snack. You'll be rewarded with the knowledge that you made this popular store-bought food yourself.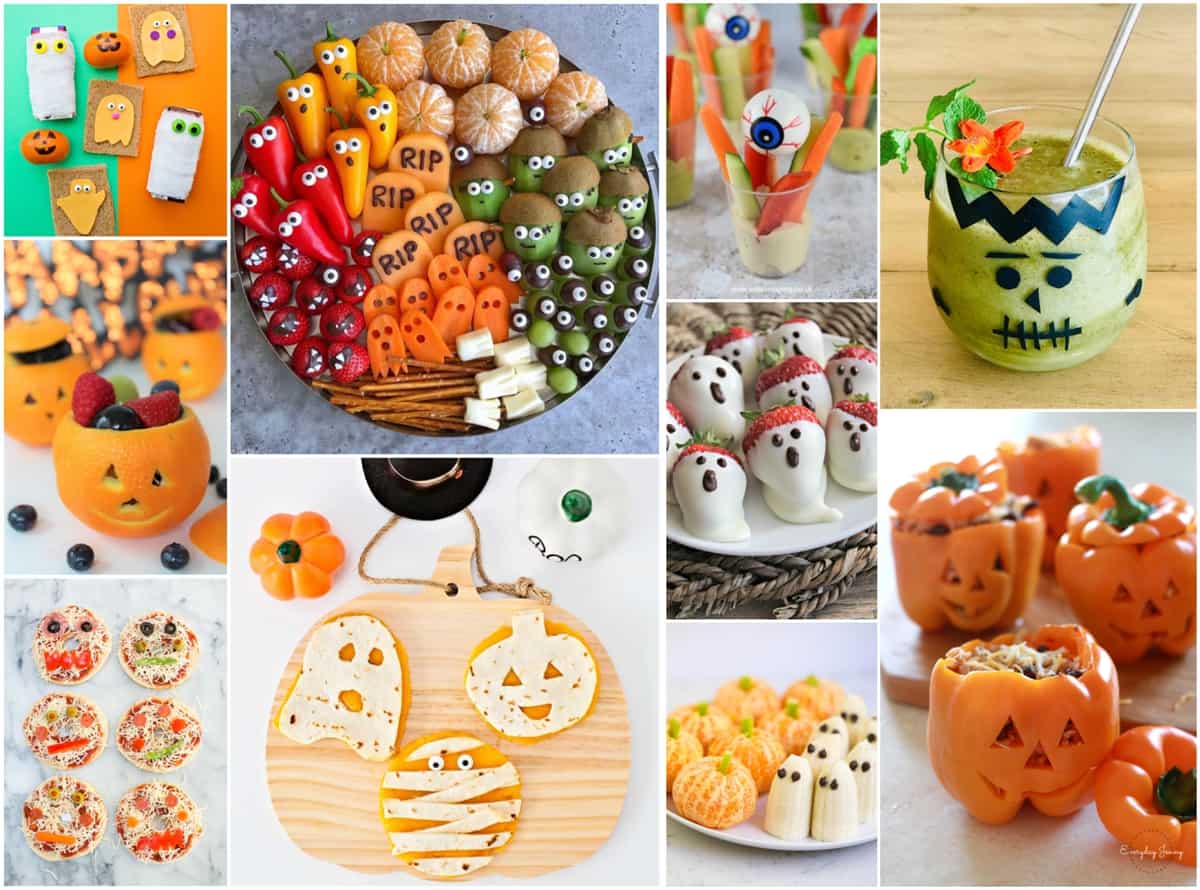 Ready to try out these terrifyingly healthy Halloween treats for kids?
Whether you're looking for a simple fruit or veggie snack, or a full-on spooky meal, you'll find the perfect Halloween treat in the list above. Not only are they boo-licious and easy to make, but they're also super yummy and moreish. These spooky, healthy snacks will definitely be a hit with the little ones this Halloween season!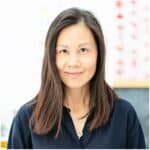 Agnes Hsu is a mom of three and has been inspiring parents and kids to get creative with easy activities and family friendly recipes for over 10 years. She shares her love for creative play and kids food to her 2MM+ followers online. Agnes' commitment to playful learning and kindness has not only raised funds for charity but also earned features in prestigious nationwide publications.