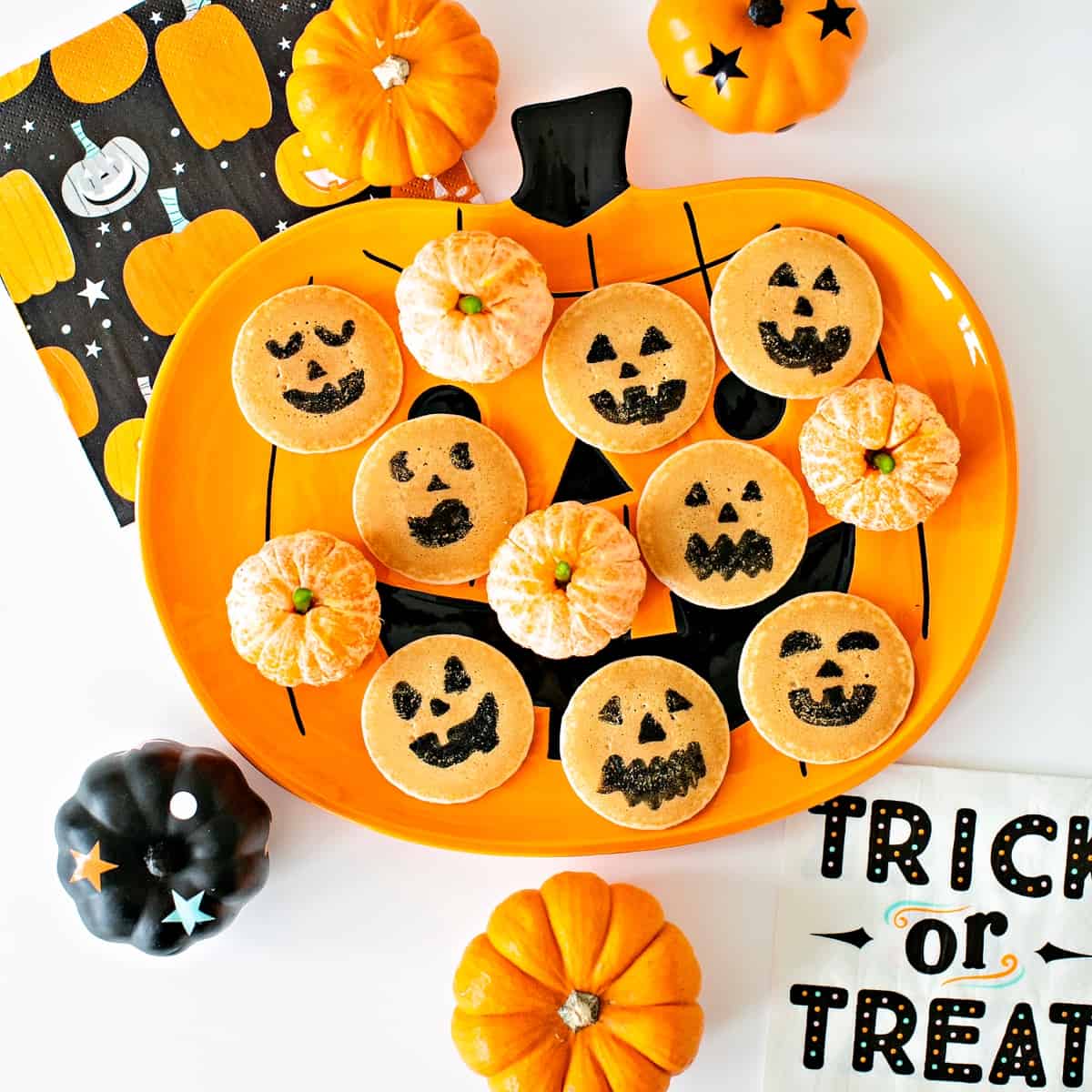 By using this site, you agree to our Terms of Use. This post may contain affiliate links. Read our disclosure policy.
Follow us on Instagram for more fun food ideas for kids!
These easy Halloween Pancakes make a spooky breakfast for kids! You can make these in minutes on Halloween morning to get a head start on the fun for the rest of the day!
Is anyone else scrambling to fit in some last minute Halloween treats and fun for the kids? It's the day before Halloween and I made these cute Halloween Pancakes as a spooky fun breakfast for the kids!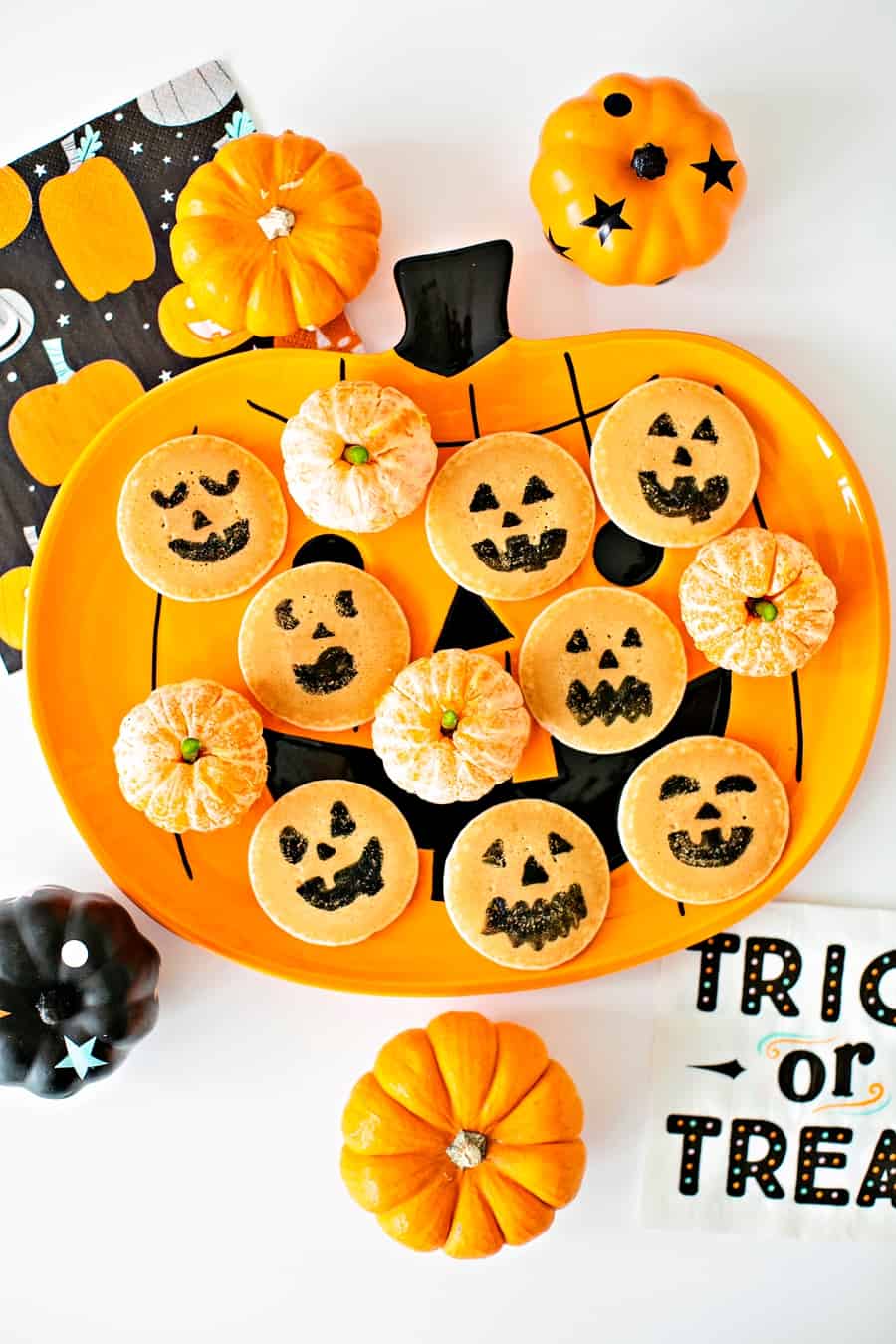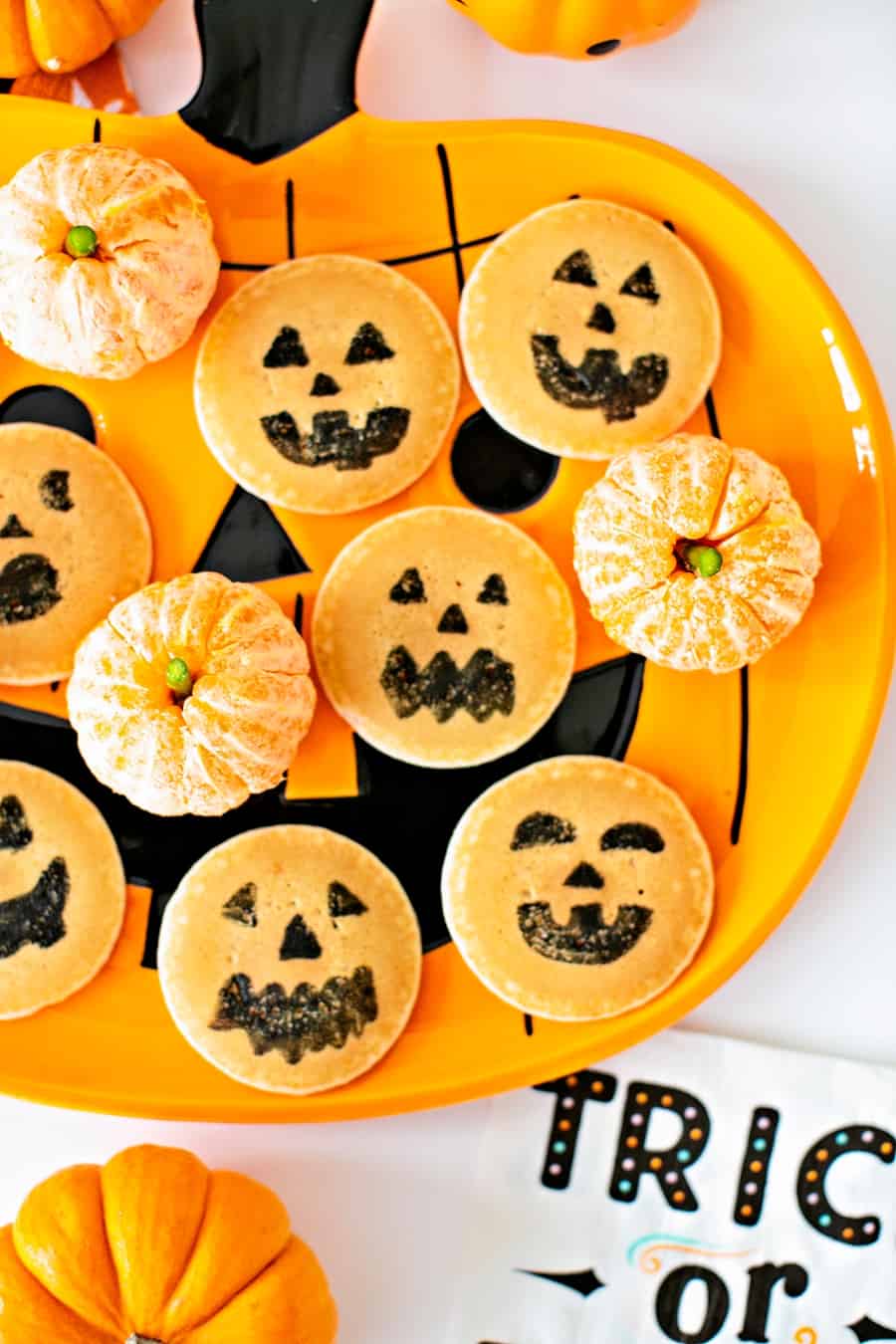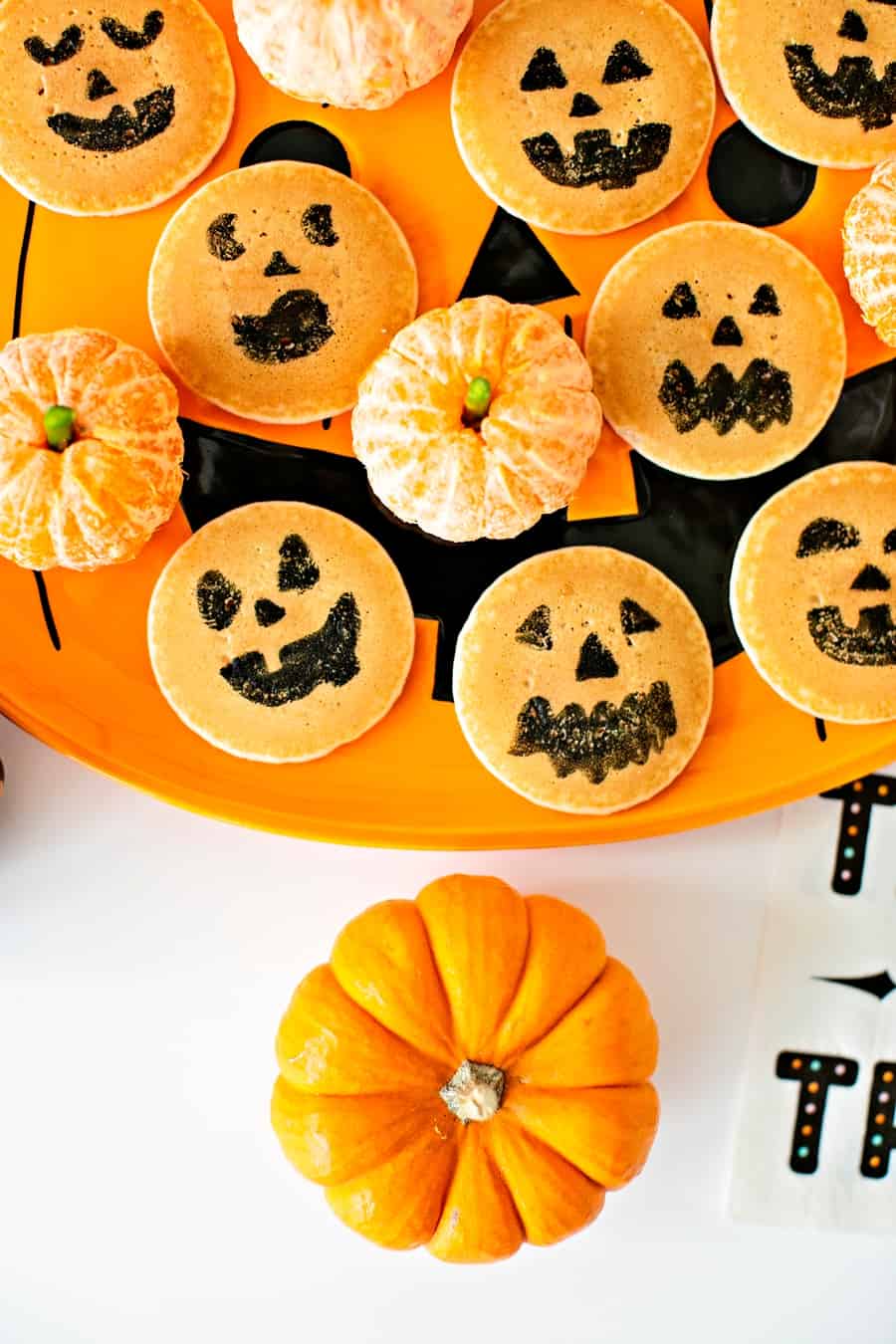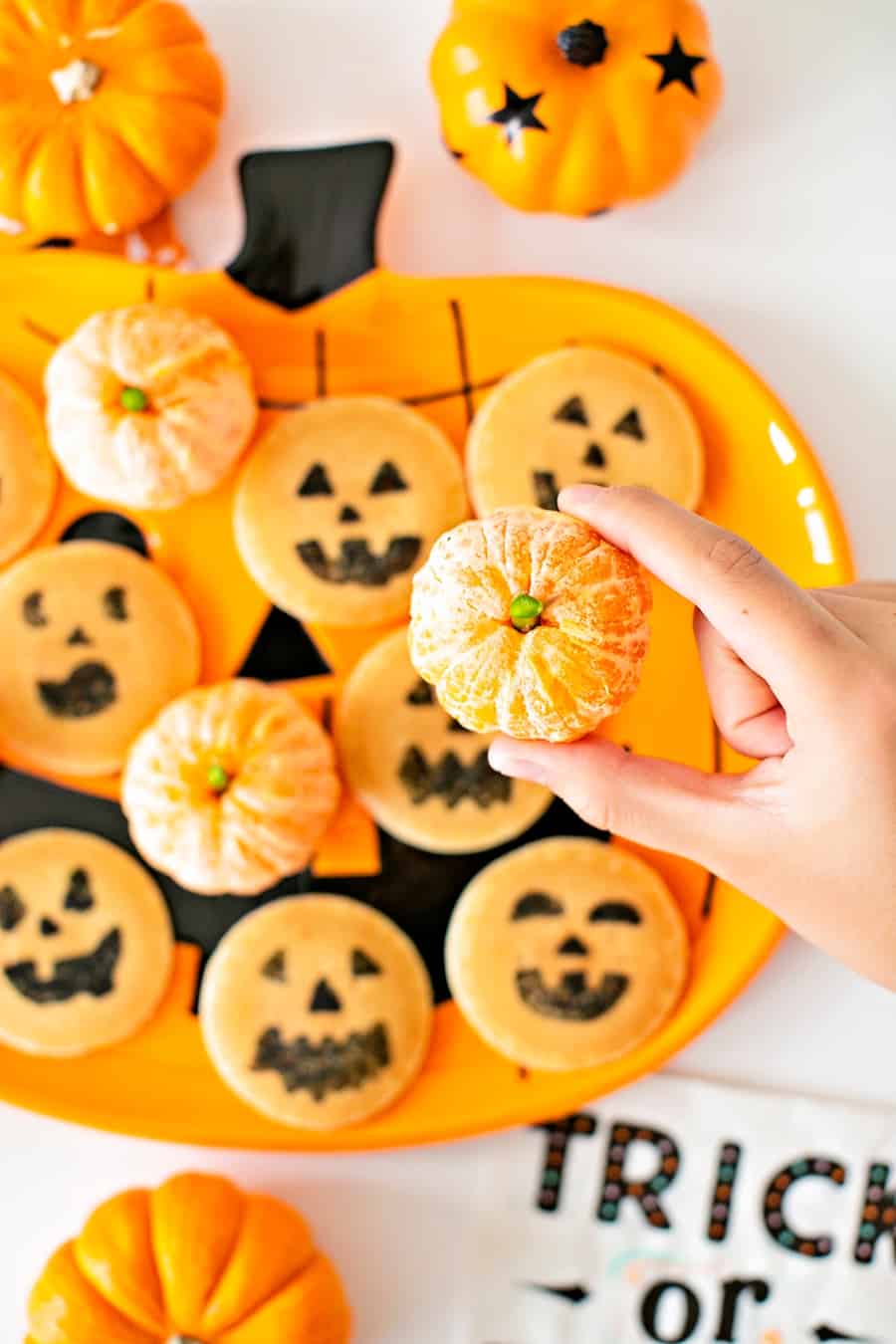 What do you need to make Halloween Pancakes?
To make these lightning fast, I used small frozen mini pancakes (Trader Joes is our favorite brand). I also used Wilton Food Writer in black to make the Jack O' Lantern faces. So easy! I did try carving the pancakes with an Exacto knife first but it proved too difficult to get a clean cut on he spongy pancakes.
I added some healthy fruit by turning tangerines into pumpkins and adding an asparagus stem for the tops!
If you are looking for a cute Halloween breakfast for the kids look no further than these super easy Halloween Pancakes!
Halloween Pancakes – Ingredients:
Optional if you want to add the pumpkin oranges:
Tangerines

Asparagus spears
INSTRUCTIONS:
Step 1. Defrost your pancake and then start drawing Jack O' Lantern faces on them. That's it!
Step 2. (optional) peel your tangerines, cut your asparagus spears and use a tiny bit as the stems on top.
Have a safe and healthy Halloween!
YOU MIGHT ALSO LIKE