Follow us on Instagram for more fun food ideas for kids!
No matter what age we are, there's just something extra magical about a rainbow!
Fruits come in every color of the rainbow and by serving them all together, it creates that magical effect right on the plate (or bowl or cup)!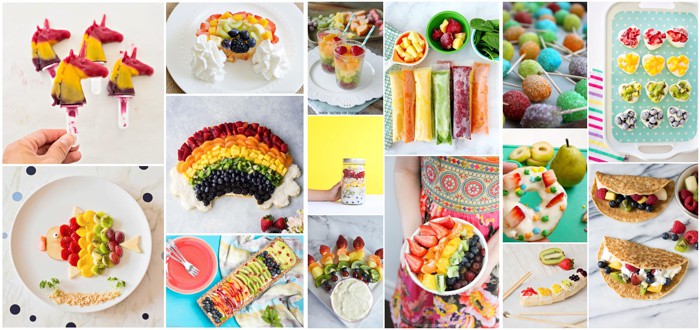 If you're looking for a fruity rainbow for your breakfast, try the rainbow fruit banana sushi or the rainbow fruit overnight oats.
Need dessert? The rainbow fruit pizza or rainbow fruit unicorn popsicles are great options!
When all of the fruits are together, the kids will even try ones they don't think they like!
Eat the rainbow with these fun and colorful rainbow fruit ideas for kids.
These vibrant fruit snack ideas are a great way for kids to try a variety of fruits.