Originally posted: August 17, 2019
Follow us on Instagram for more fun food ideas for kids!
No matter what age we are, there's just something magical about a rainbow!
Fruits come in every color of the rainbow and by serving them all together, it creates that magical effect right on the plate (or bowl or cup)!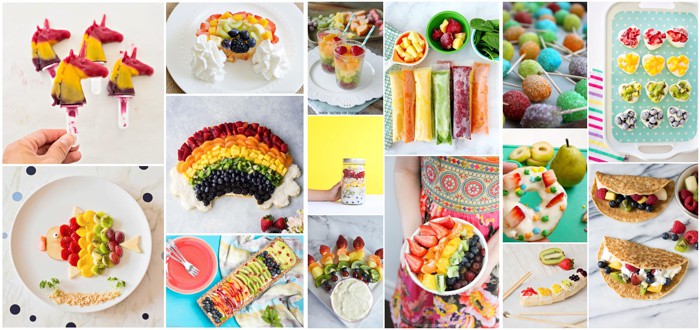 If you're looking for a fruity rainbow for your breakfast, try the rainbow fruit banana sushi or the rainbow fruit overnight oats.
Need dessert? The rainbow fruit pizza or rainbow fruit unicorn popsicles are fun fruit ideas.
When all of the fruits are together, the kids will even try ones they don't think they like!
Colorful & Fun Fruit Ideas for Kids
These vibrant fruit snack ideas are a great way for kids to try a variety of fruits. You can get them involved in making these healthy rainbow snacks because they're just as much fun to make as they are to eat.
Whether your children already love eating fruit, or you find it's often necessary to sneak healthy foods into their days, this list will have you covered. Any one of these fun fruit snacks are sure to have your kids eating the rainbow, and loving it.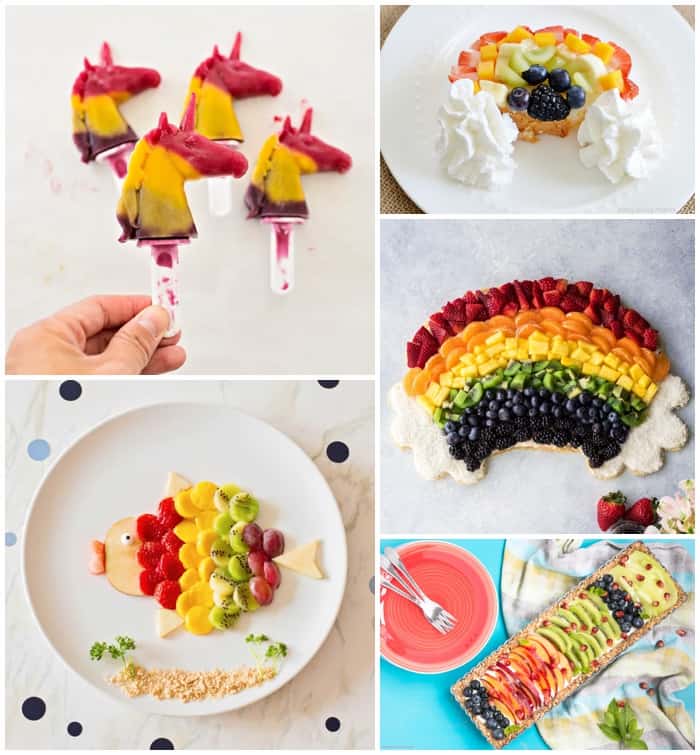 Final Thoughts on the Best Fruit Snacks for Kids
Tasty treats are always welcome in any household. But stuffing your kids with sugar is not the ideal way to have them enjoying their food. Fruit and vegetable snacks for kids is always the better route. But what about when they just don't want to eat healthy foods?
Feed them the rainbow! You're now equipped to create all sorts of gorgeous, delicious, healthy rainbow snacks for kids. Best of all, you can get the kids involved in the making process of most of these tasty snacks. Enjoy!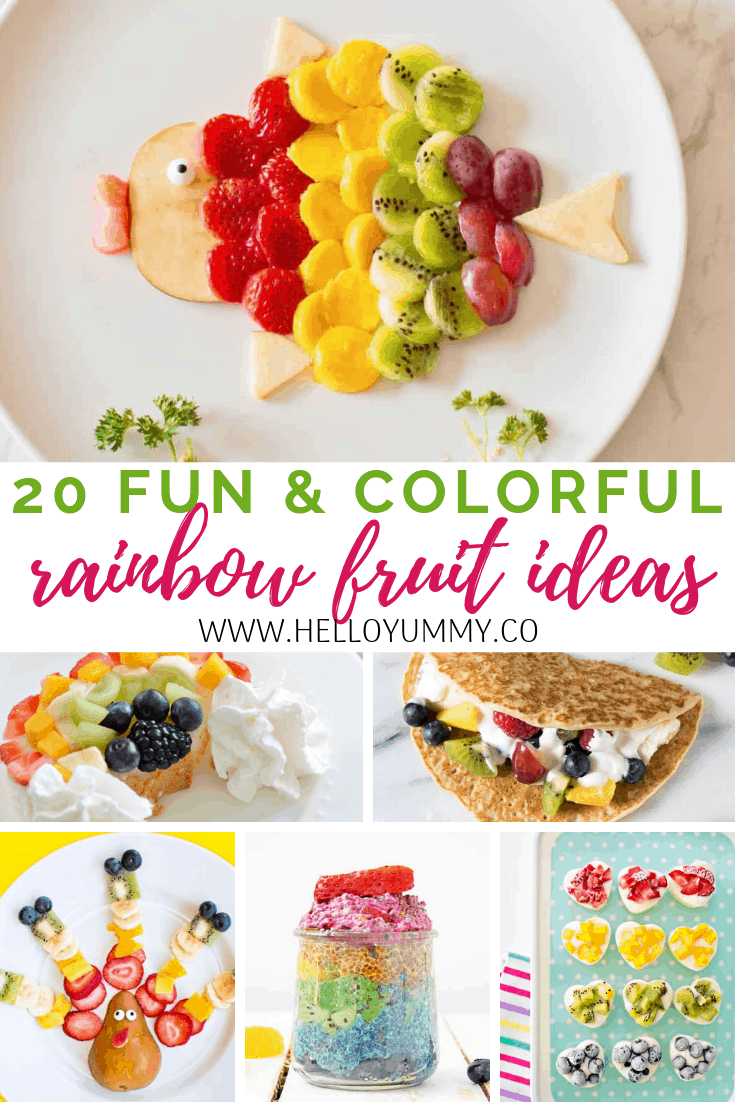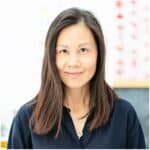 Agnes Hsu is a mom of three and has been inspiring parents and kids to get creative with easy activities and family friendly recipes for over 10 years. She shares her love for creative play and kids food to her 2MM+ followers online. Agnes' commitment to playful learning and kindness has not only raised funds for charity but also earned features in prestigious nationwide publications.