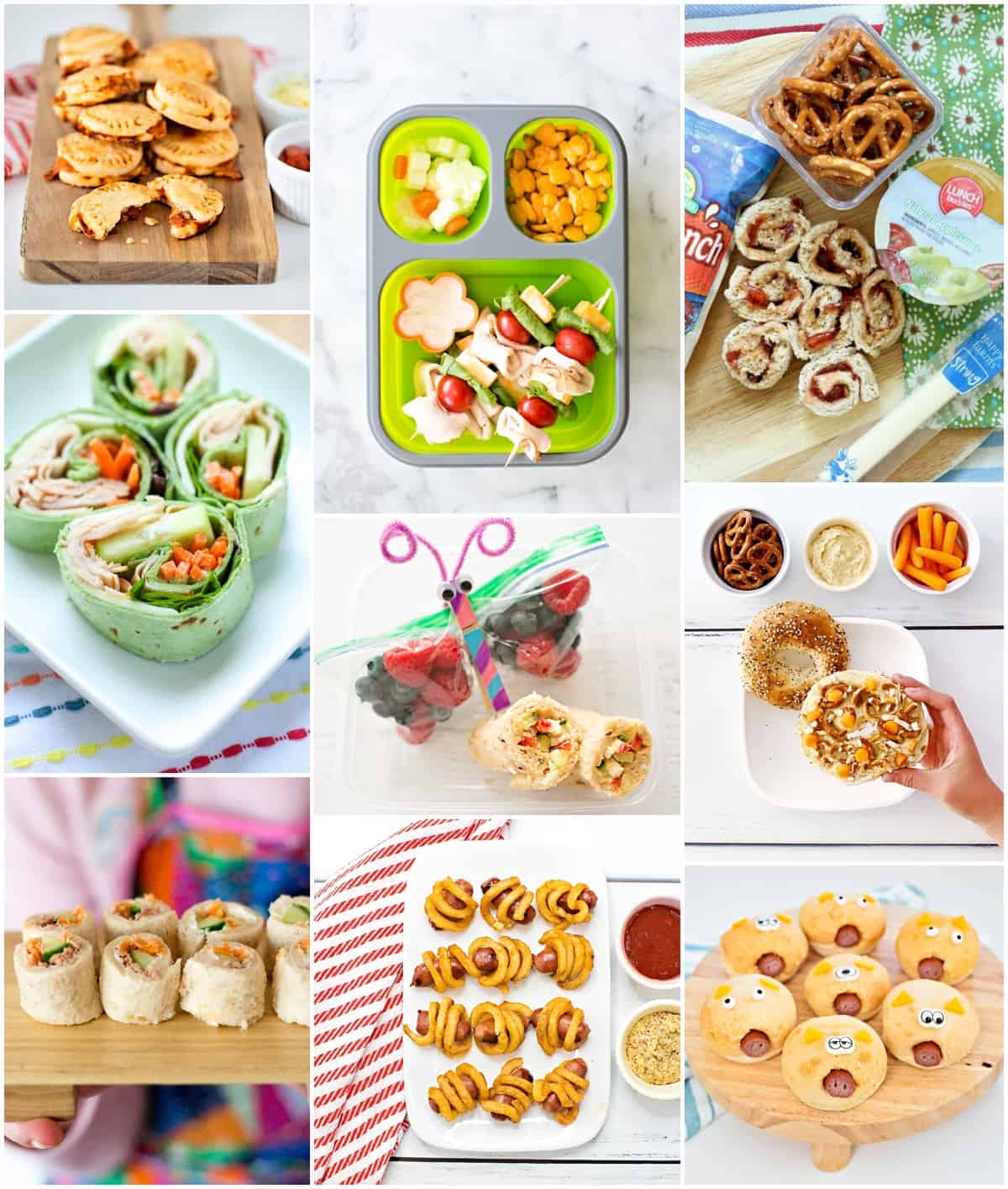 By using this site, you agree to our Terms of Use. This post may contain affiliate links. Read our disclosure policy.
Follow us on Instagram for more fun food ideas for kids!
Let your kids help in the kitchen by having them make these 15 Easy Lunches Kids Can Make.
If your kids are sheltering in place or quarantined at home from the threat of the Coronavirus, you may all of a sudden find yourself with hungry mouths to feed ALL day long. There's one meal kids can usually help with and that's
lunch
!
If you're looking for easy lunches kids can make, you're going to love these simple recipes. Not only are they all kid-friendly, but most are packed full of nutrients and goodness as well.
Having an independent child in the kitchen is a great thing and if they're wanting to start helping out in the kitchen, why not let them? These easy recipes will help kids build confidence and show them that they have cooking skills that they need to let shine through.
Some of these recipes might require a bit of adult supervision but that doesn't mean that they still can't do the recipe.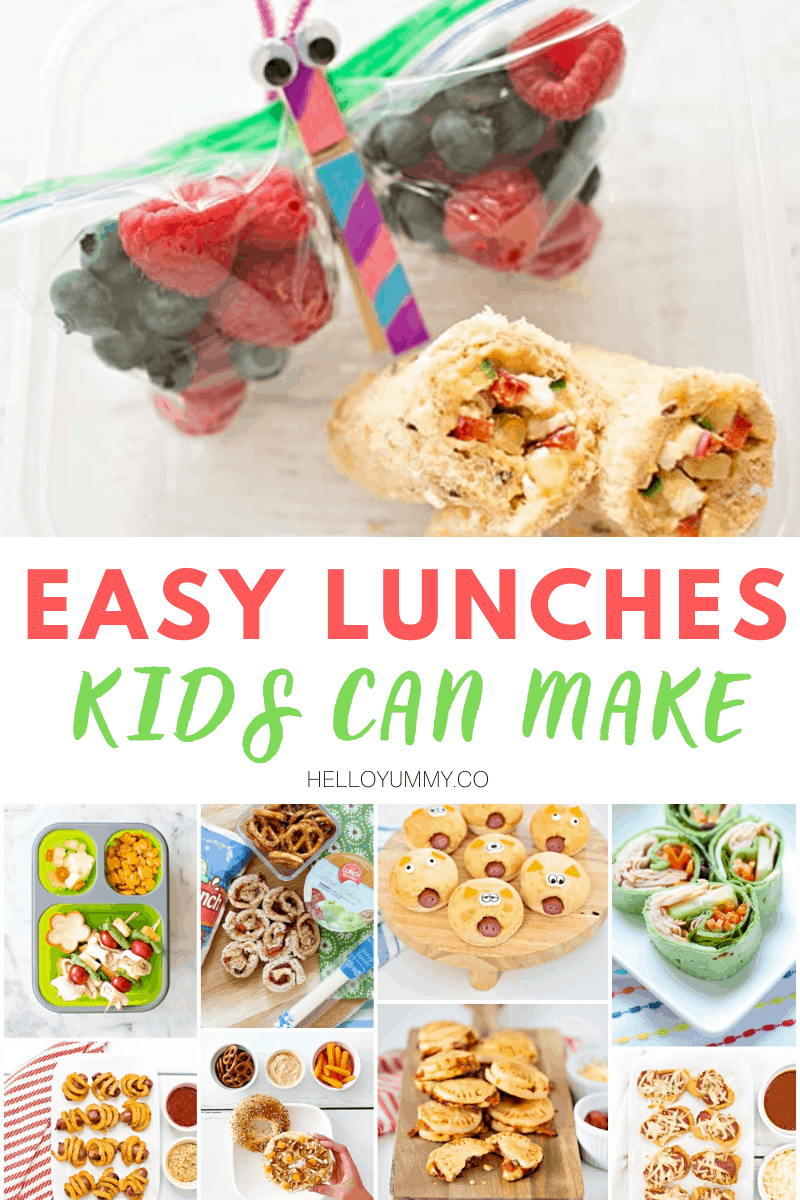 Just read through the recipes before they start so that you can help with the oven, the opening of cans, or anything else that they might need assistance with.
One simple tip is doing some prep the night before and having your child assemble their own lunch the next day.
Your child is going to be so happy that they can create these lunch recipes to enjoy!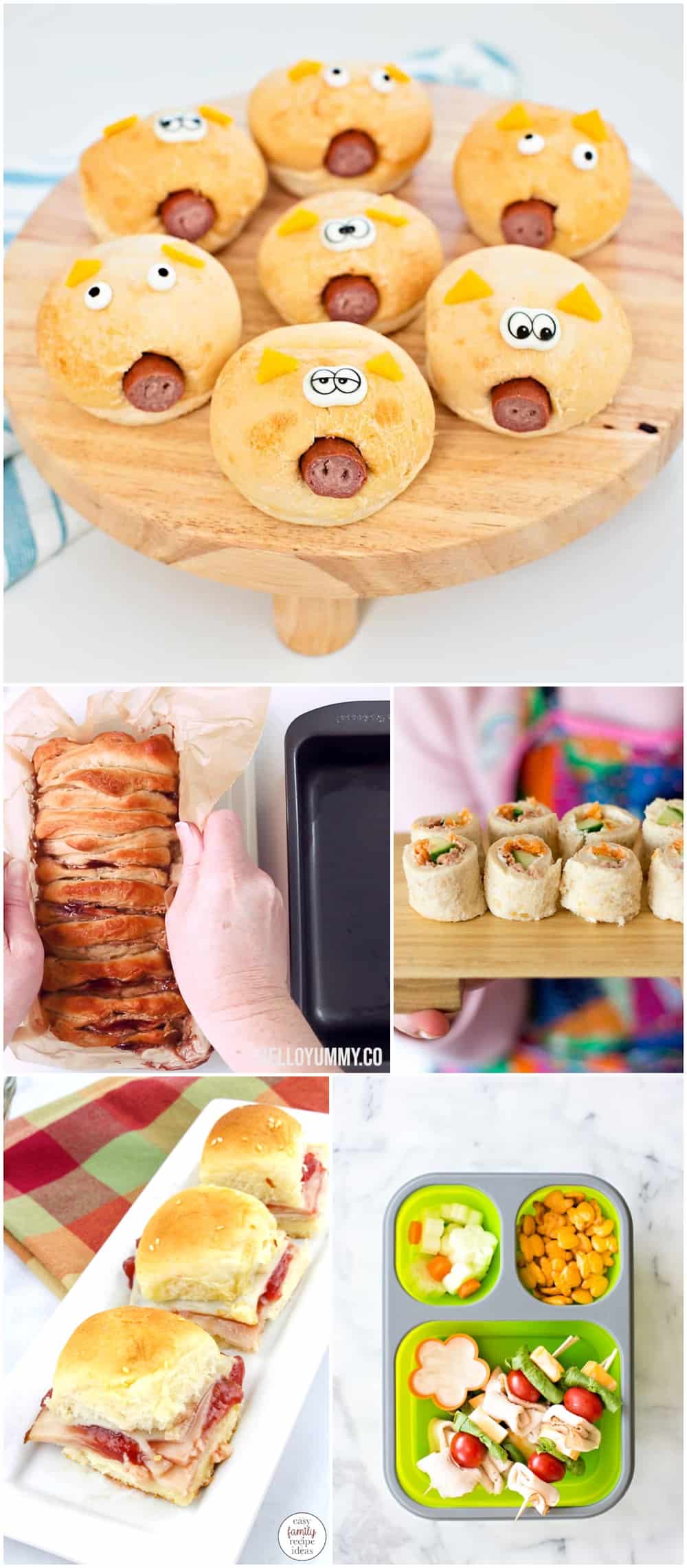 Be warned, making these fun sandwiches are quite addicting. Even though this recipe is simple for the kids, you might find that you're going to make yourself one of two as well.
If you're looking for a fun lunchbox idea or an easy recipe to make with the kids, try Emma's Sushi Sandwiches. The great thing about it is you can add lots of healthy fillings, the more colorful the better.
If your child helps to make these, it'll be like Thanksgiving all year round. There is some time in the oven for baking so make certain that adult supervision is happening and able to help!
There isn't a child in the world that doesn't love this tasty treat! And now they can whip up their own in the kitchen whenever they get that craving!
Kids love food on a stick! Have them load up their own sandwich kebabs with their own favorite fillings.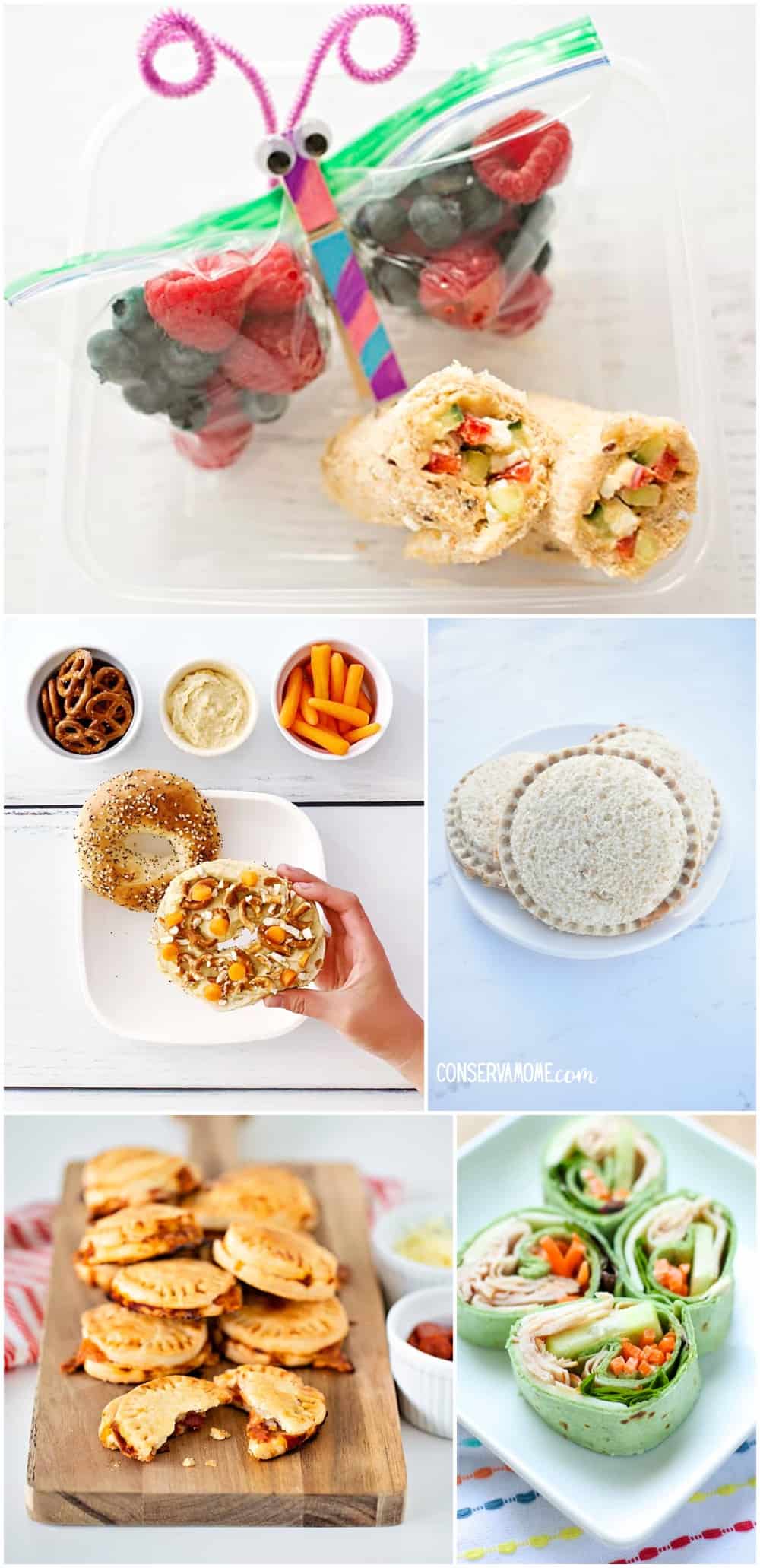 These homemade sandwiches are just what kids love! Leave the processed options on the store shelf and let the kids make their own at home instead!
Your child is going to love the taste of this delicious meal! Not only is it super simple to make but it's ready to eat in just a few moments of time!
Let the children channel their inner creativity with this simple lunch idea. It's a great way to make certain that they're getting a healthy and balanced meal.
These mini pizza hand pies are so simple and easy to make. The kids are going to love being able to make their very own pizzas to eat all on their own.
This simple lunch recipe requires no cooking and is quite fun to make. They'll get to "roll-up" their lunch and then eat it just as quickly as they made it.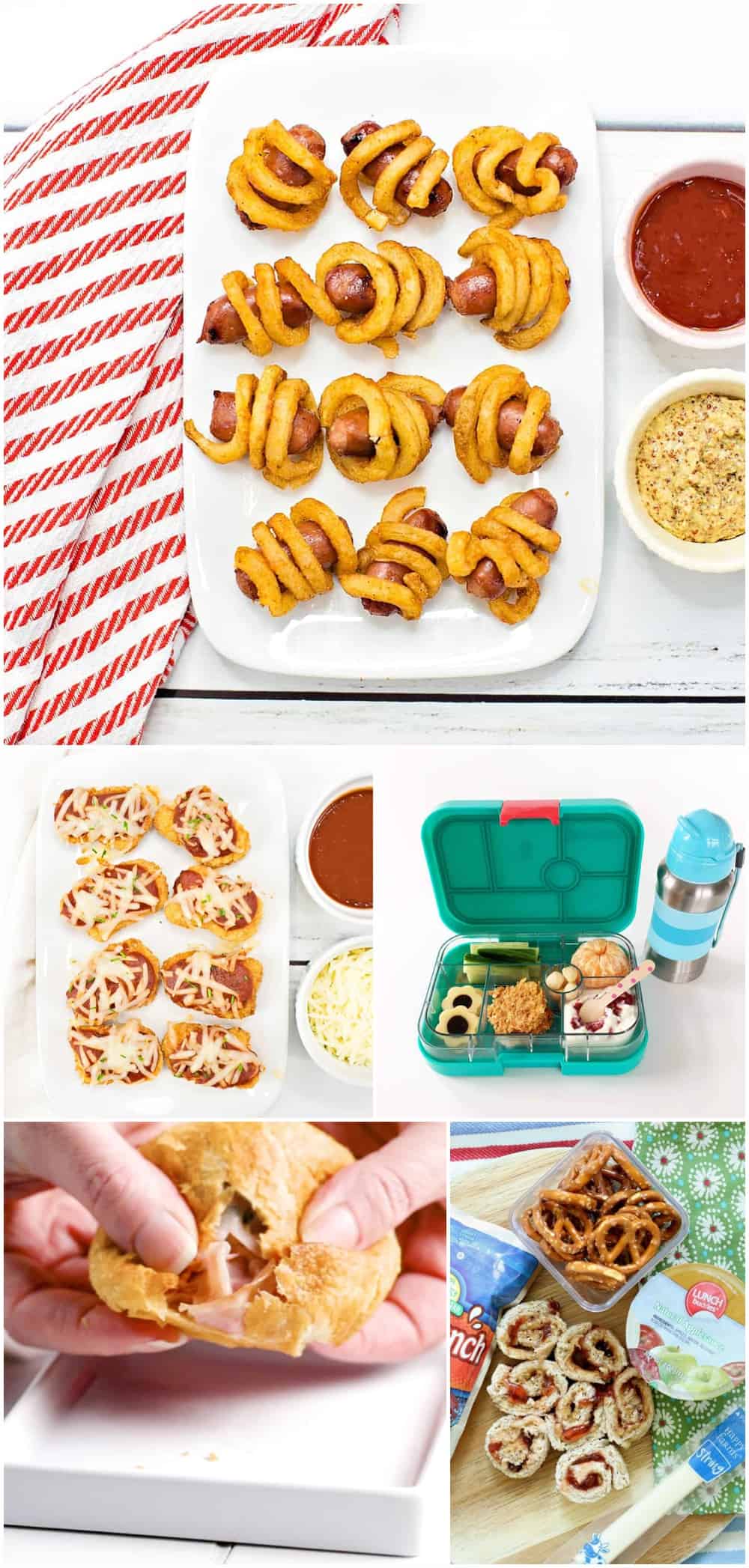 This is such a tasty meal that brings back warm memories of my childhood! Every child will love chowing down on tasty fries and hot dogs!
If you're looking for non-sandwich ideas, this post is packed with helpful information on a well-balanced lunch for kids.
The best part about these cheese bombs is that the kids love them so much they don't even mind eating their greens! This is a great recipe to have them eat all their broccoli!
Say "so long" to the same old peanut butter and jelly sandwich and instead let your child create their very own sushi roles instead. These sushi rolls are ones that you don't need chopsticks for and eating with their hands is encouraged.
With just three simple ingredients, this recipe couldn't be any more simple. It's a great warm to get a warm and delicious meal into their tummy's fast.
See how great these recipes are? Your child can easily make a great meal plan out for the next couple of weeks. Have them start with the one that they're most excited about and then work their way through. They'll be so happy to be able to help out and create a great meal for themselves.
More easy recipes to consider: