This post is sponsored by Cook Smarts. As always all opinions are our own.
By using this site, you agree to our Terms of Use. This post may contain affiliate links. Read our disclosure policy.
Follow us on Instagram for more fun food ideas for kids!
Learn more about Cook Smarts HERE
Use code ALIA20 for 20% off
Cook Smarts makes meal planning easy for busy families. Prep and learn how to cook healthy, easy and delicious recipes your family will enjoy making together.
Each and every one of us could probably all use another hand in the kitchen.
This is why our family is loving our newest addition of Cook Smarts in the kitchen. It's an easy online meal planning service with "over 1000 doable dinner recipes organized into efficient meal plans."
Cook Smarts takes all the thought processes and planning of meals and packages them up into simple recipes that families can cook and create together.
Check out the videos of my daughter making this meal from start to finish on our Instagram stories.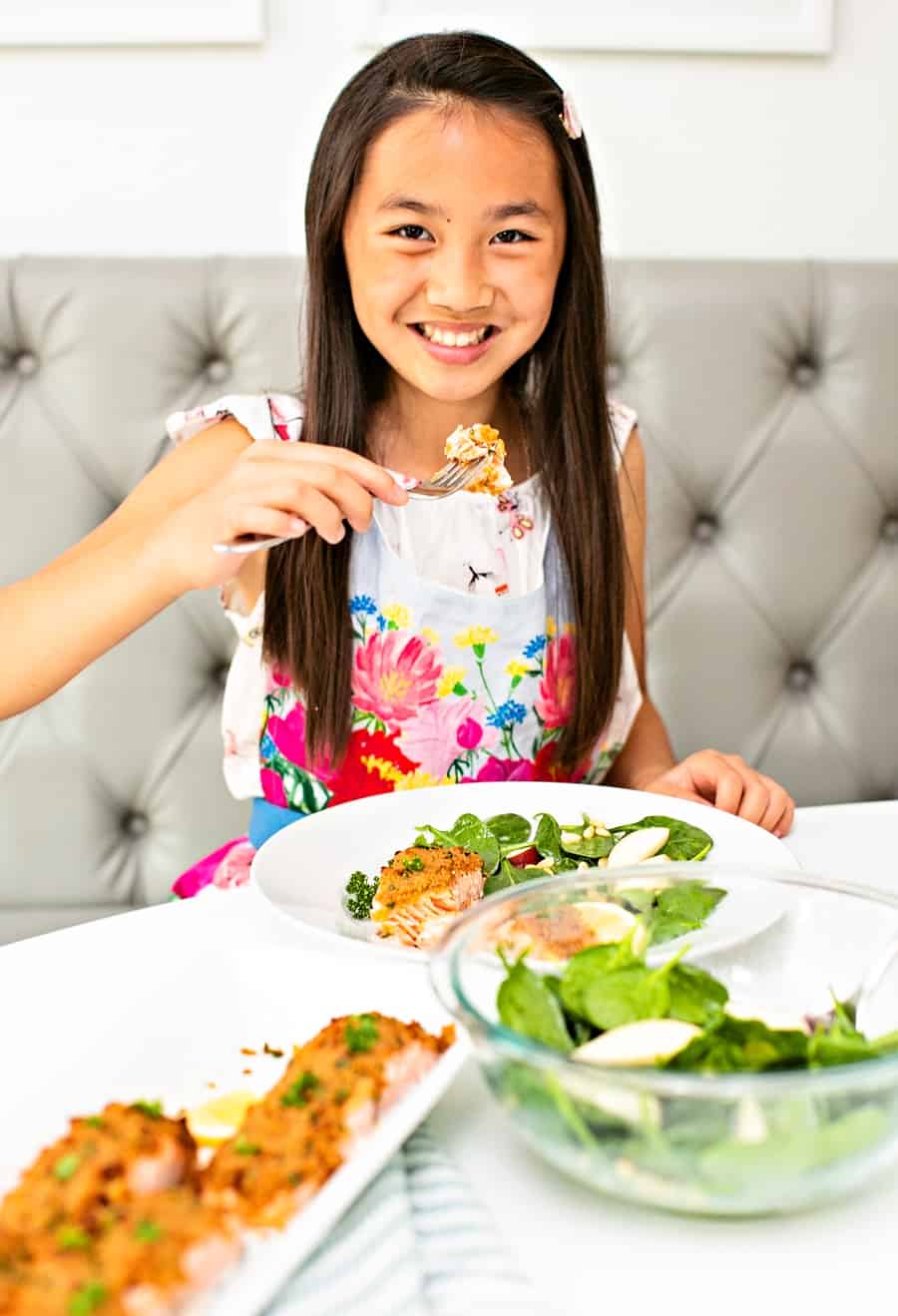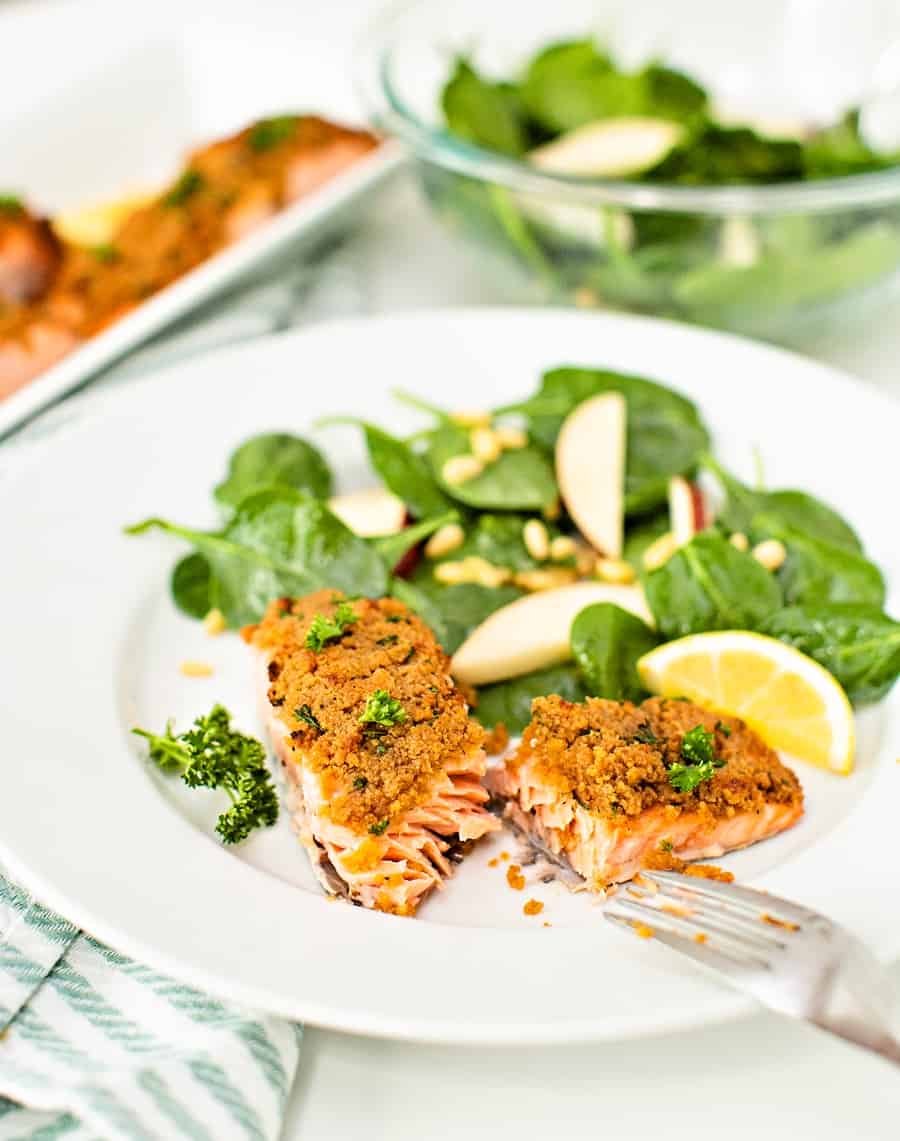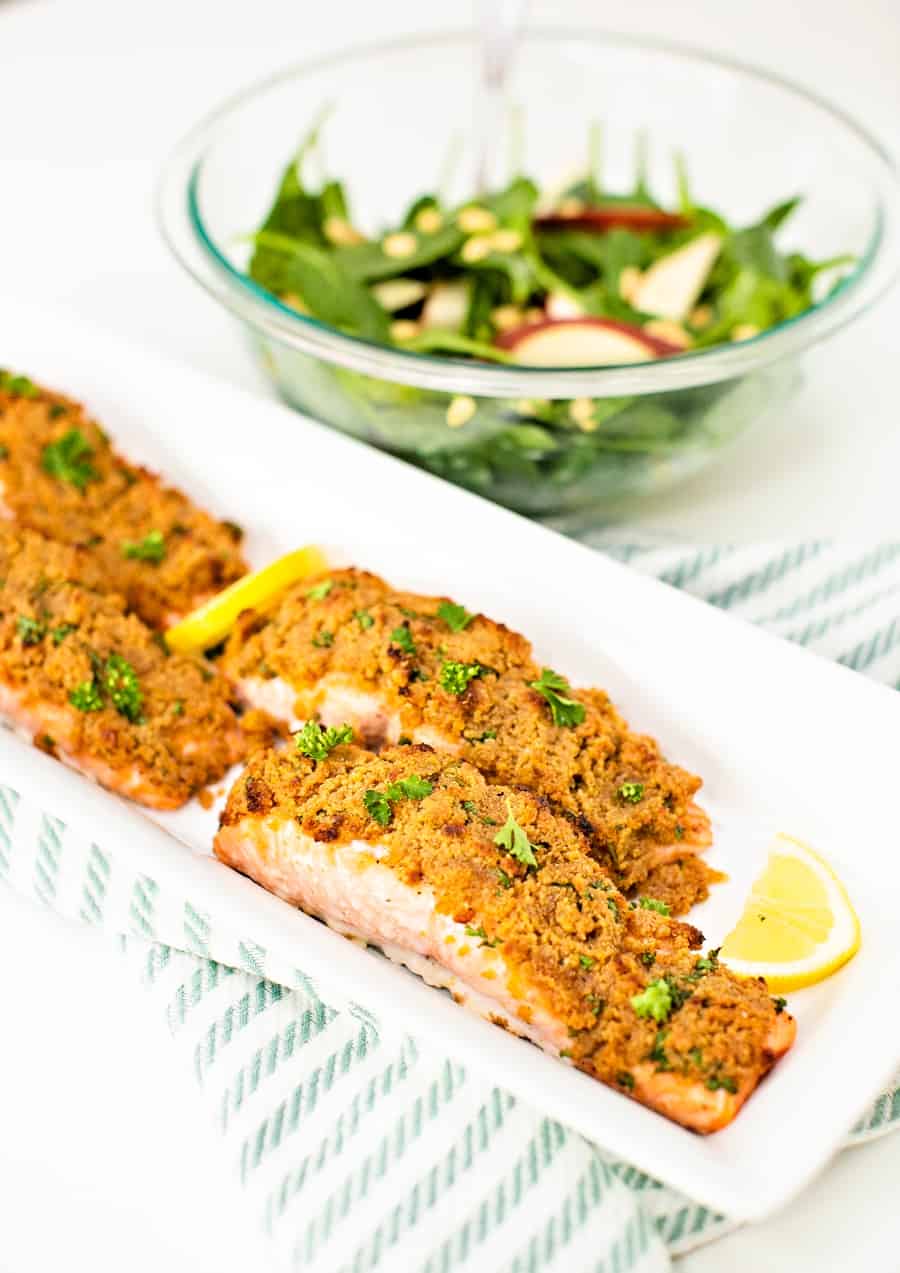 Can my kids help me make Cook Smarts meals?
I can't tell you how much more simple dinner time is at home now knowing that I have an online "kitchen assistant" there to help me every step of the way.
The meals at Cook Smarts are truly so dobable that I can hand off the recipe to my 11 year old daughter and she can make dinner on her own!
Of course you know how capable your kids are in the kitchen. Mine happens to have a love of cooking and has been helping me prep meals since she was young.
Here she is making an entire delicious dinner of Maple Dijon Panko Crusted Salmon with Spinach and Pear salad on her own, with minimal supervision.
Whatever your child's kitchen skills are, I guarantee they will be able to participate in many of the steps along Cook Smarts' recipes.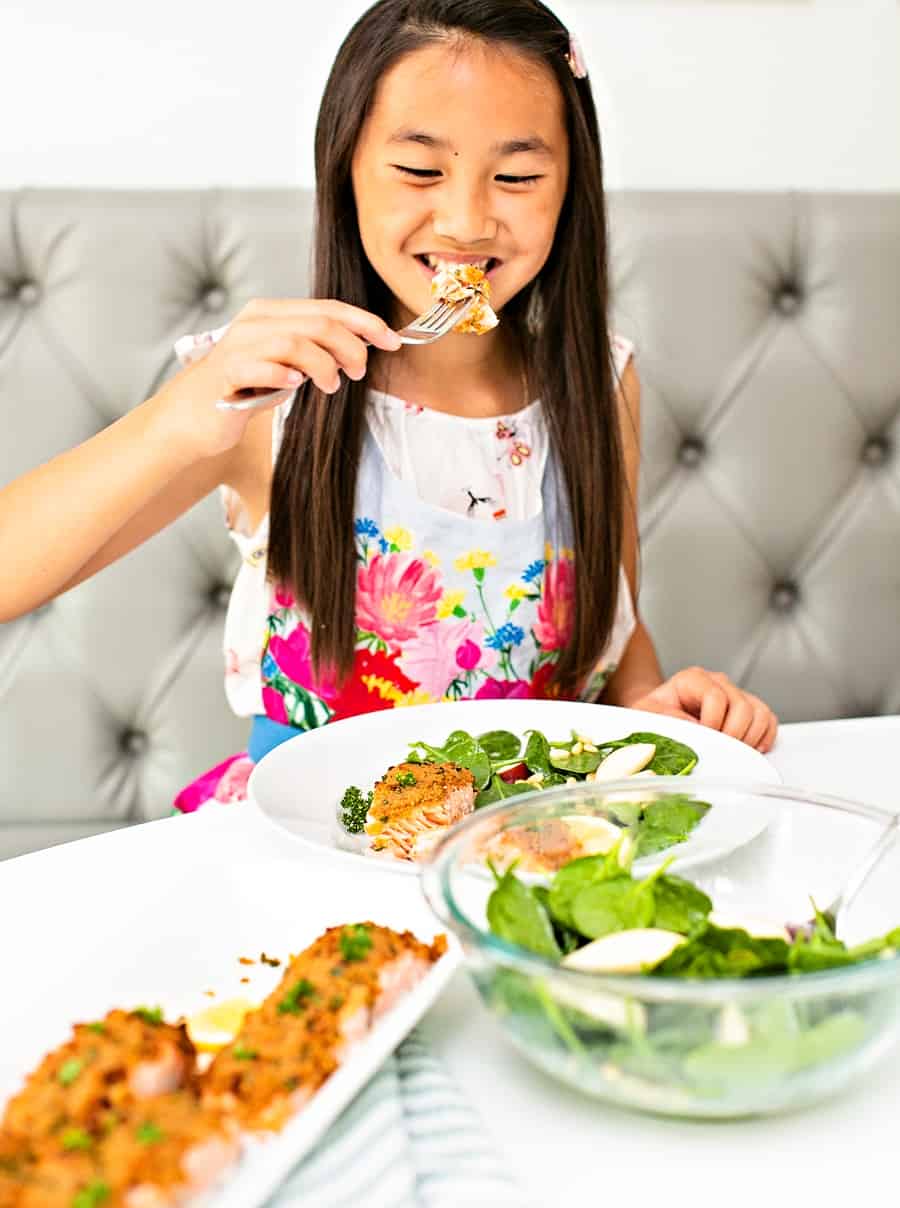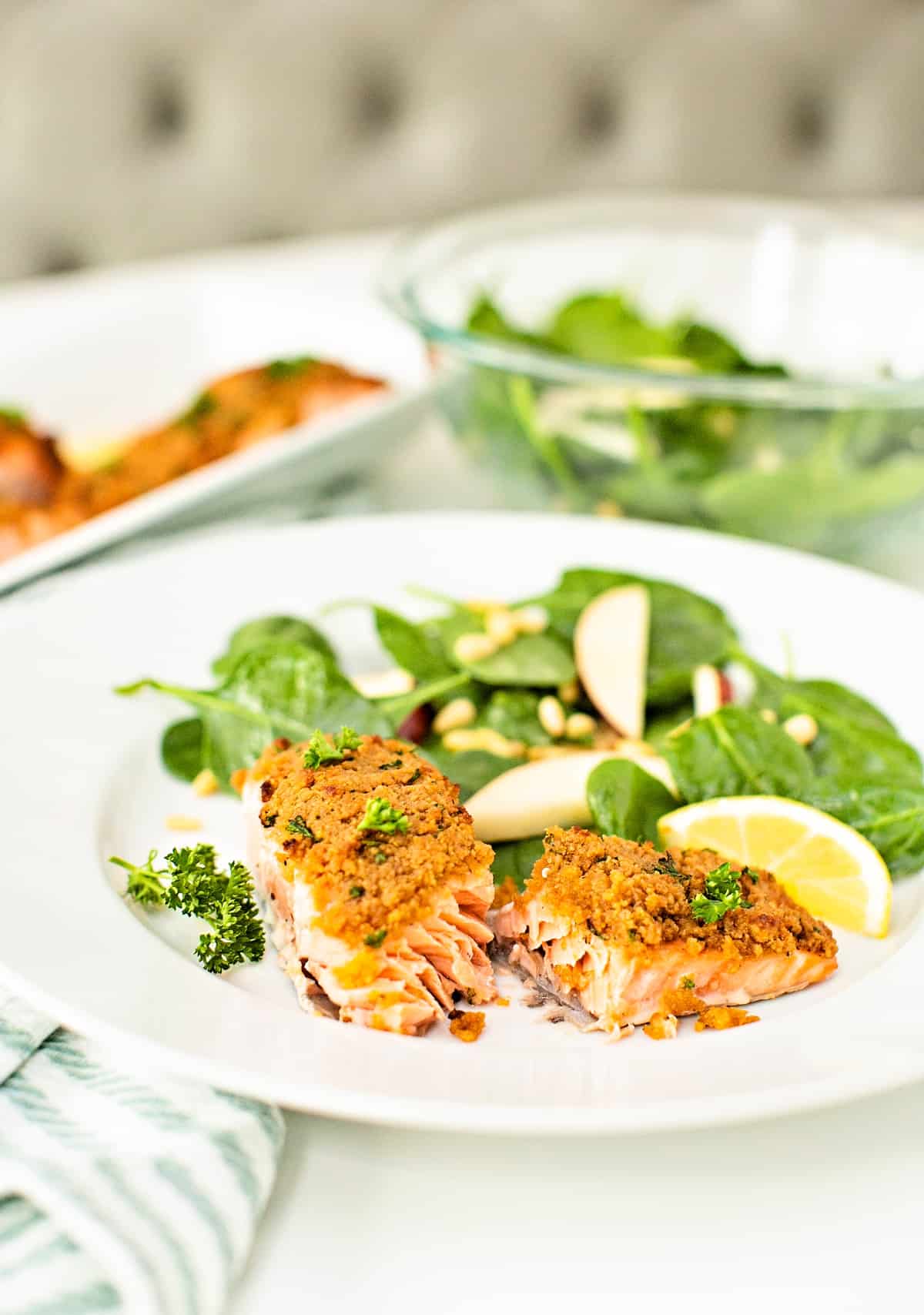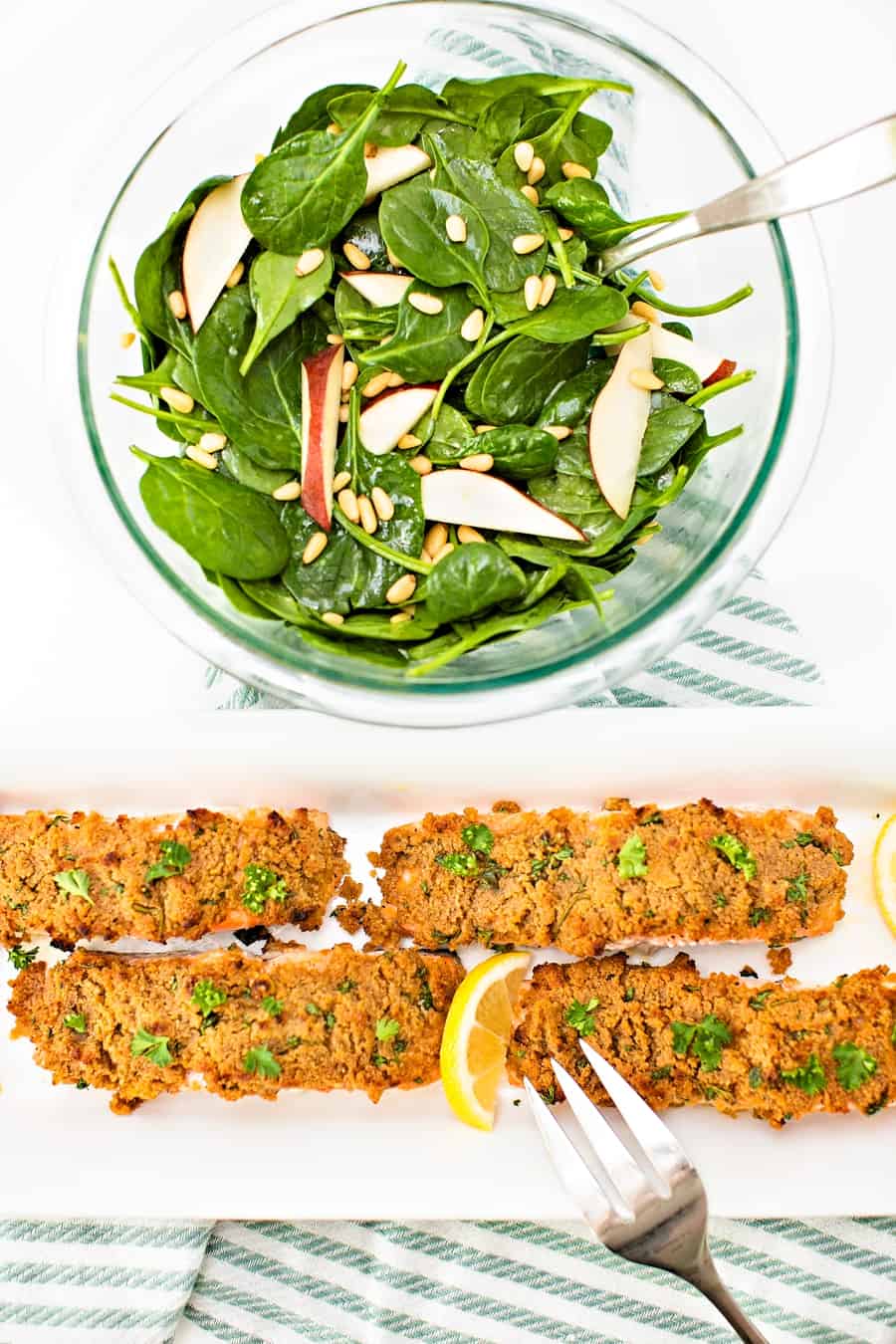 Learn more about Cook Smarts HERE
Use code ALIA20 for 20% off
Cook Smarts not only provides easy recipes, but they want everyone to be a "kitchen hero."
What that means is that you not only get handed the recipes and ingredients, but tips along the way so you and your kids can learn how to cook and make healthier choices together.
I like how in the recipes, there are videos embedded to watch how to carry out functional cooking skills, like how to chop onions, rinse fish properly, and chop parsley.
Learn more about Cook Smarts HERE
Use code ALIA20 for 20% off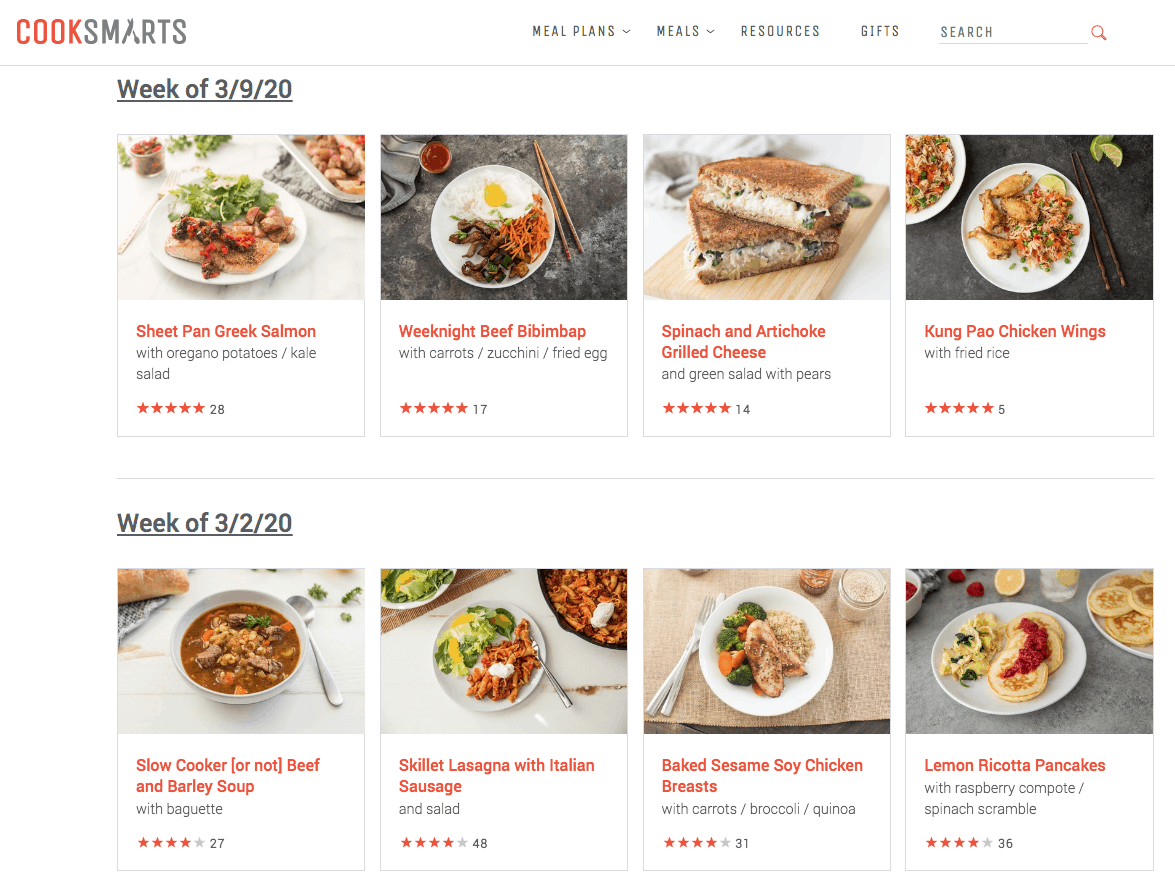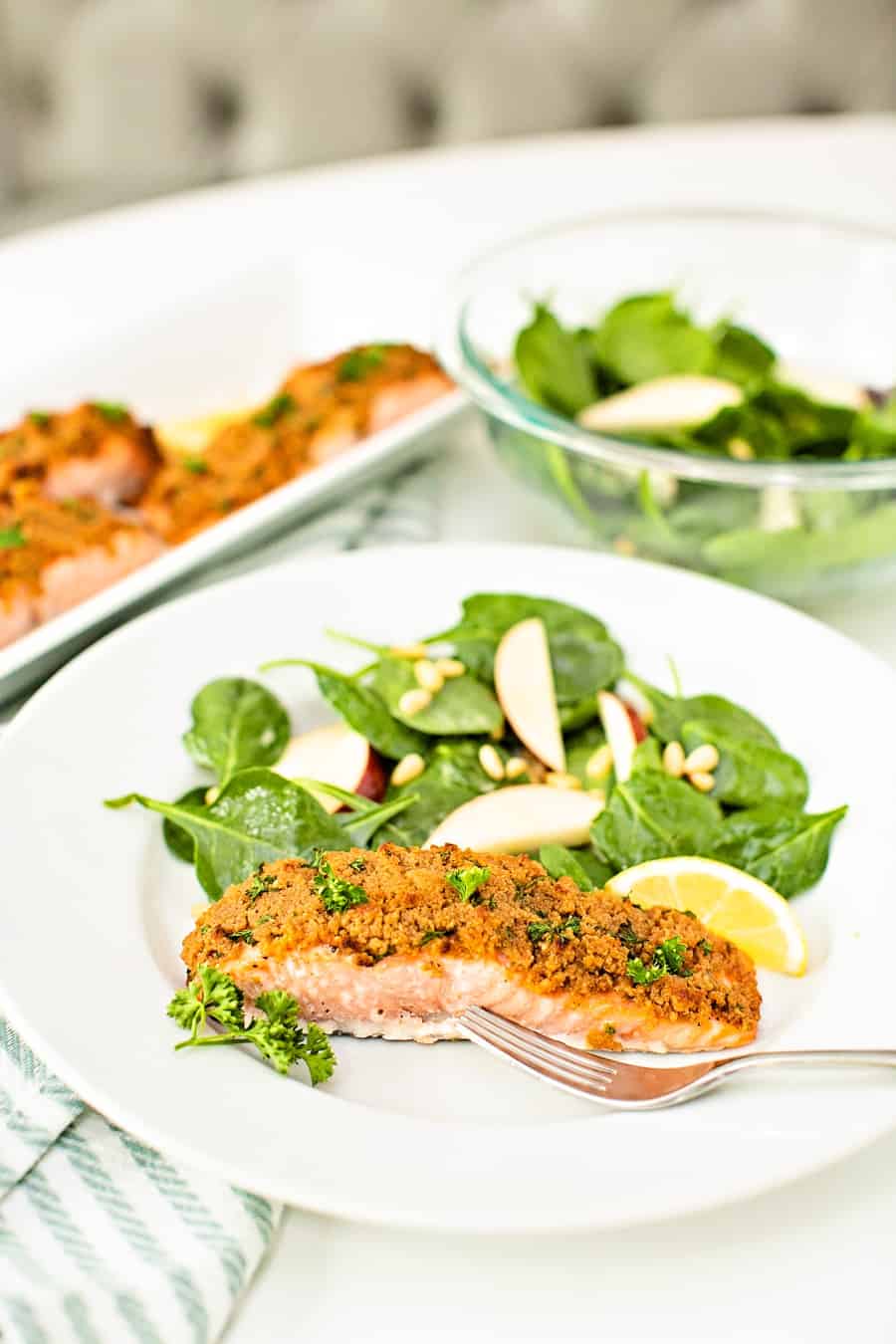 Cook Smarts is a thoughtful online meal planning service for busy families.
I haven't met one mom who doesn't feel busy on a daily basis. From work schedules to appointments to various activities and commitments, our household of five is typically going a million miles per minute.
It was beyond tiring to come up with meal ideas for each night's dinner. Ever since we've opened up our eyes to Cook Smarts, dinner prep has been more calm and relaxed.
When I need to answer "what's for dinner?" I can easily browse through hundreds of Cook Smarts meals and filter down by ingredient (e.g. chicken) and process (e.g.one pot).
What I really appreciate is the grocery list help. I can add a recipe to make, choose the serving size and hit Grocery List to be taken to a list I can print out. The best part is you can check off items you already have in the pantry or fridge. There's also integration with Instacart if you like your groceries delivered, which we do quite often.
Learn more about Cook Smarts HERE
Use code ALIA20 for 20% off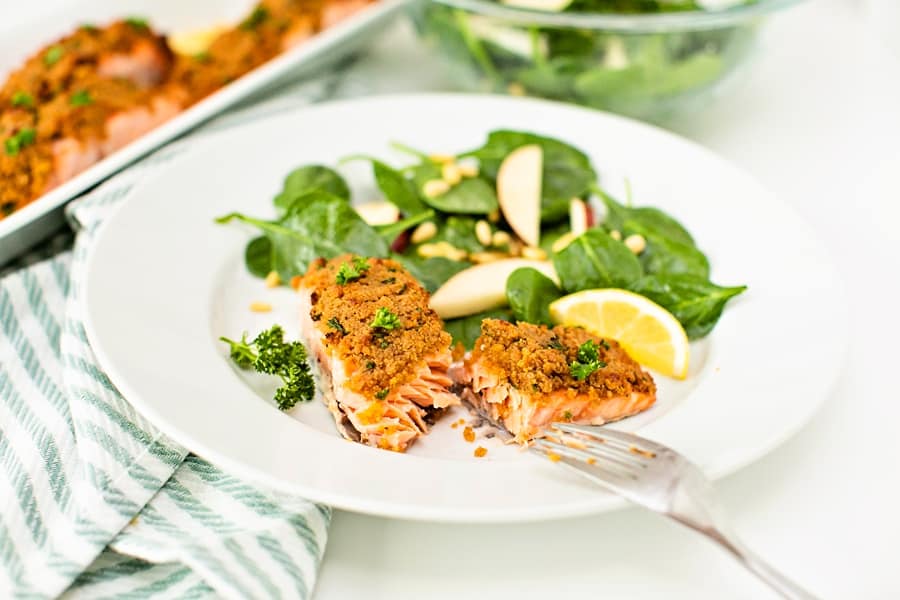 Other reasons to choose Cook Smarts for your family meal planning.
Other than the fact that we use Cook Smarts to give us unique, simple and delicious recipes, they email you a weekly menu of different recipes each week for FIVE days of the week.
What's great is that the meals often piggyback upon each other so you can make an entire other meal out of, let's say leftover pulled pork.
Each meal has Prep and Make steps broken down, and planning you can do prior even during the weekend, if you really love to get ahead.
I appreciate Cook Smart's dietary options to turn a meal into either GF, Paleo or Vegetarian with the option to also choose from 2, 4, 6, 8 or other serving sizes.
General benefits of having a meal plan service
There are actually a lot of reasons why having meal planning help is awesome, but here are some of my top reasons why Cook Smarts works so well for us.
It helps us think of new recipes
Creating new food together is fun! All we have to do is check out the online recipes and choose one that we want to make. It's really as simple as that.
There are a wide variety of recipes for all dietary needs
While we don't have to really alter recipes in our house, I understand and appreciate that a lot of families do.
Not only do I not waste time trying to filter through all the recipes online but Cook Smarts actually creates a shopping list for me so I know exactly what I need to grab from the store as well.
The recipes are simple and delicious with varied flavors.
We all have different foods and flavors that we enjoy. The recipes presented by Cook Smarts are simple, yet challenge even my picky eaters to try new foods. My son for example who dislikes fish ate half a salmon fillet. That was a huge win for us!
It's affordable and doesn't create waste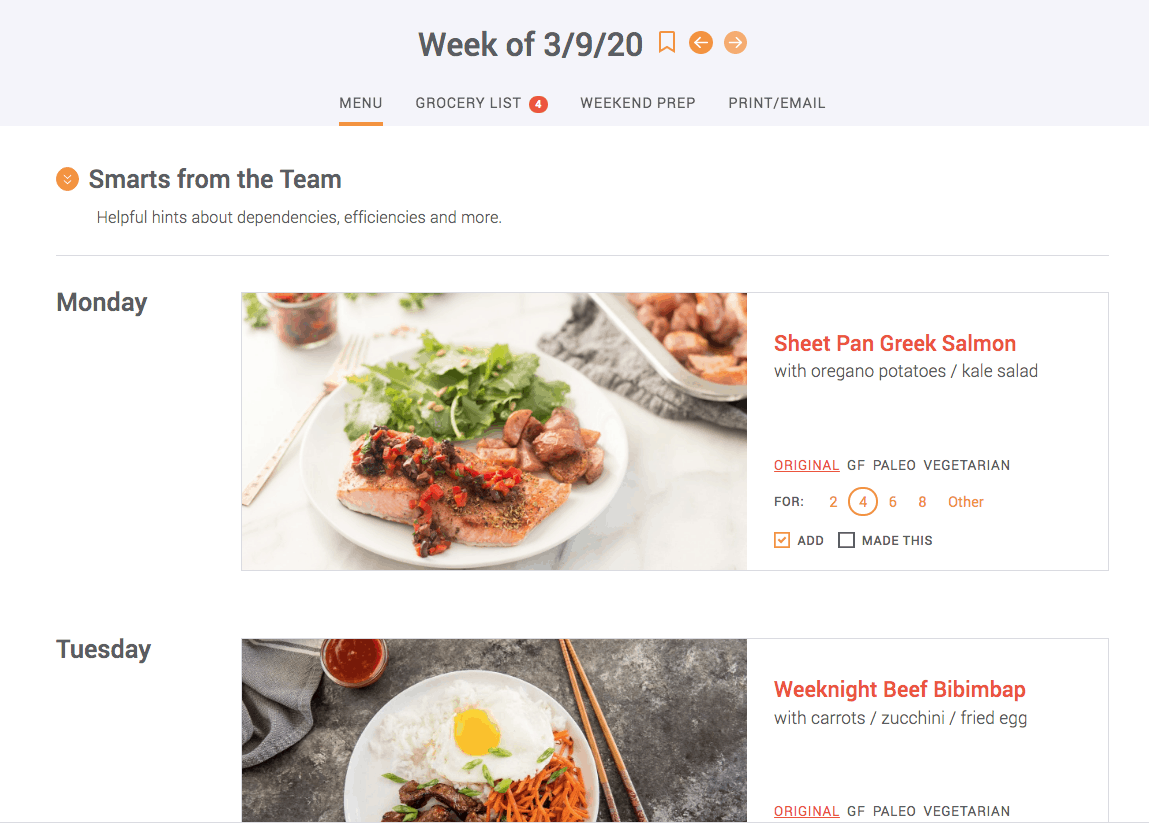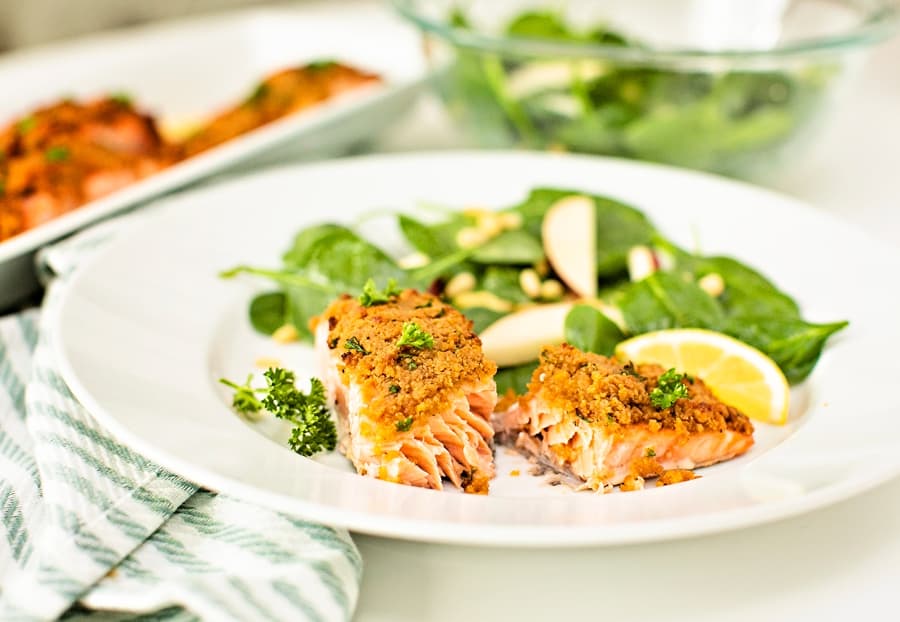 We've tried meal delivery kits and although those have been delicious as well, there's always been the hint of guilt for so much packaging wasted. As well the price points don't compare to Cook Smarts at just $14.99/month or $7.49/month if paid annually (a 50% savings!).
Learning to be better cooks in the kitchen is also a wonderful way for families to bond and learn together creating wonderful memories and food!
Learn more about Cook Smarts HERE
Use code ALIA20 for 20% off