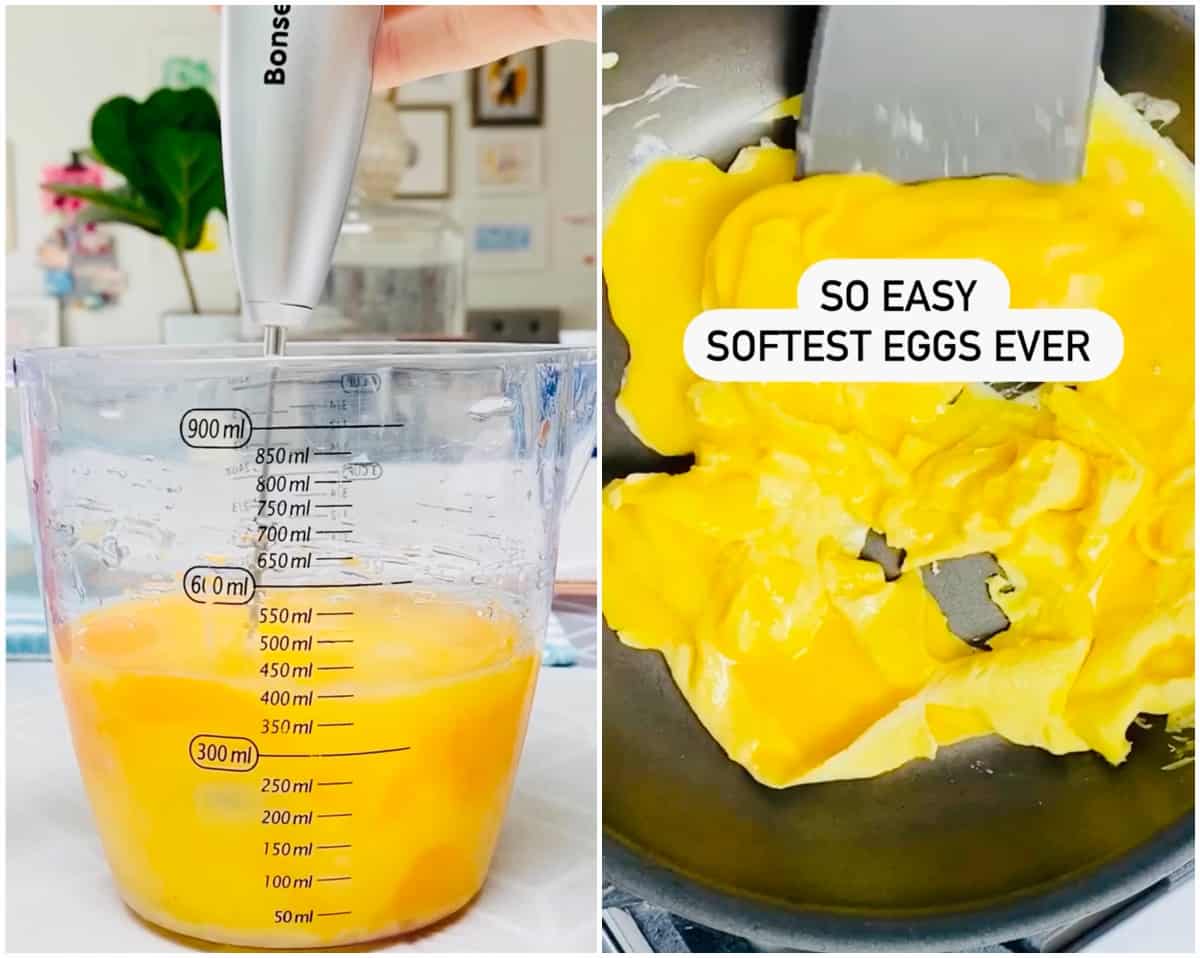 By using this site, you agree to our Terms of Use. This post may contain affiliate links. Read our disclosure policy.
Follow us on Instagram for more fun food ideas for kids!
Here are the best TikTok egg hacks plus that viral egg sandwich for an easy and delicious breakfast meal or recipe!
Eggs are a wonderful staple in many households and can be used in any meal, breakfast, lunch or dinner. It has a neutral flavor and can be paired with so many ingredients; it seems only fair that it would be front and center in so many TikTok food trends. There have been some viral breakfast hacks and some great simple recipes that make eggs even more versatile. The videos show them being prepared in different ways to keep them fresh and new, and kids will love some of these ideas. We shared a few of our favorite egg hacks as well. We love the fun versatility of eggs for kids. Here, we have collected some great hacks to make eggs easier to use and some simple recipes.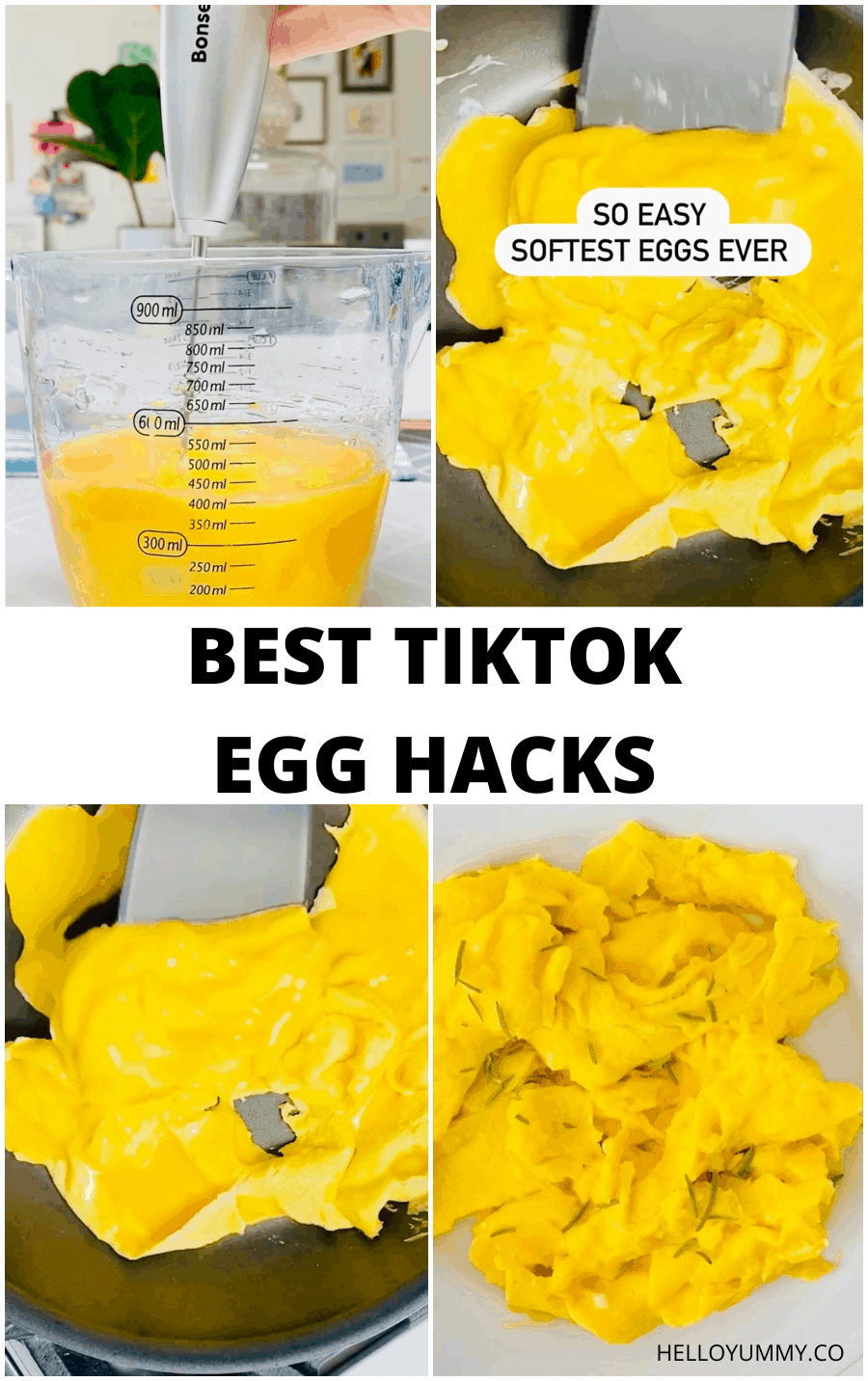 Egg Separating Hack
Sometimes one of the most challenging parts of a recipe can be separating an egg. This hack shows us that we can grab the yolk from the whites with a simple step, easily giving you just whites and just yolks.
Egg Toast Hack
Many of us grew up with eggs in toast, but this way, you don't have to cut out the bread center to make room for the egg. They take a mug and smoosh the perfectly round spot for the egg. Once the egg is cooked, you still have the entire piece of bread left – not wasting that center piece of bread by cutting it out.
Easy Peel Eggs
Sometimes peeling hard-boiled eggs can be difficult, and they just don't want to come off, especially if you are doing several at a time. This hack helps you to peel effortlessly with just a mug and some shaking.
Best way to Make Deviled Eggs
Deviled eggs are a fun way to use eggs and this is a wonderful and easy no-mess way to create them. Using a plastic bag for the yolks, you can make your deviled egg filling and use the bag as your method to pipe the yolk into the egg whites.
Best Whipped Scrambled Eggs
Milk frothers are the least cumbersome kitchen gadget, and they work wonders for blending drinks and things, but it's equally great for eggs! Whipping up eggs is quick and easy with a frother and makes the most fluffy eggs.
Easy TikTok Egg Sandwich
A viral sensation, this egg sandwich is super easy to make when you cook the egg, then put the bread on top and flip the entire thing. The egg is then nicely folded into the sandwich with other ingredients—a super easy and quick breakfast sandwich for those busy mornings.
Egg Noodle Hack
It is a great way to make "noodles" from eggs. You take a syringe and then boil the eggs into strips and then have a fun new type of "noodle" for the kids to try. These would make for a playful breakfast or a great topping for some noodles.
Best Sunny Side Egg
A chef shows us the best way to perfect a sunny-side-up egg. He gives a great tip for knowing when the pan is just the right temperature by using a drop of water. Perfect sunnyside up eggs each time.
Cloud Egg Hack
These fun eggs are super fun, and kids are sure to enjoy eating them. Whip the egg whites until light and airy and then baked to form the "cloud" the egg yolk is added back on top, and then the entire thing can be eaten just like that or like in the video used on top of a bowl of ramen.
Egg cups
Kids love foods that are different shapes or prepared in new ways. This video shows us how to take eggs and create a "bowl." These bowls are a unique twist to an edible bowl and you can fill them with anything!
You Might Also Like