By using this site, you agree to our Terms of Use. This post may contain affiliate links. Read our disclosure policy.
Follow us on Instagram for more fun food ideas for kids!
These egg bites monster faces are a cute and healthy Halloween snack and lunch for kids they can make to celebrate this monstrously fun holiday!
Halloween is coming up and it gives us the excuse to dress up our foods in cute and spooky ways!
One quick and healthy breakfast food item we love are Three Bridges Egg Bites. But we actually eat them as lunch or snack as well! We love so many things about Egg Bites, especially convenient if you have kids:
They are convenient to make. Three Bridges Egg Bites are microwavable and ready in a quick 90 seconds! They are also packed in one convenient microwave-safe tray.

They are packed with proteins; 15-20 grams per serving depending on the flavor. I have young children who don't love meat so eggs are a great source of alternative protein they WILL eat.

These Egg Bites are made with rbST-free cheeses and are soft and creamy. They come in delicious flavors that appeal to both kids and adults. Like bacon, bell pepper, cheese and sausage.

They are delicious on their own, in sandwiches, or cut up as a protein source for kids' lunches.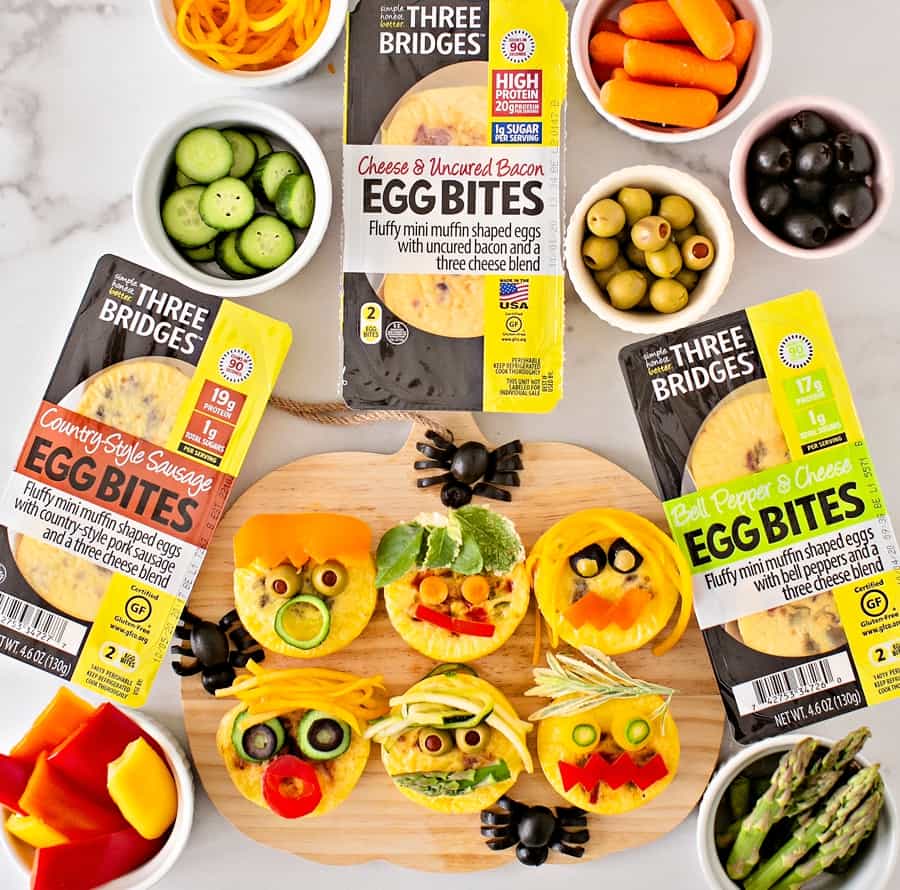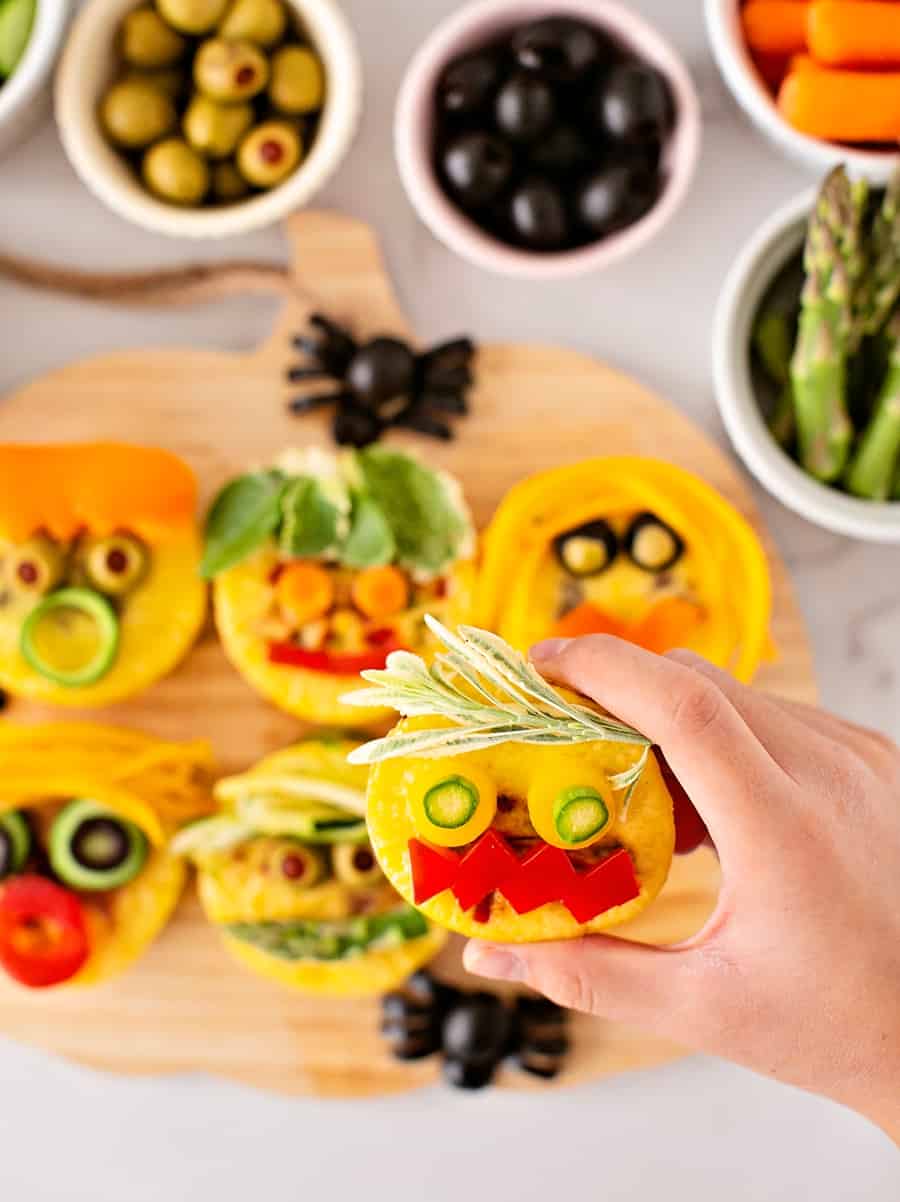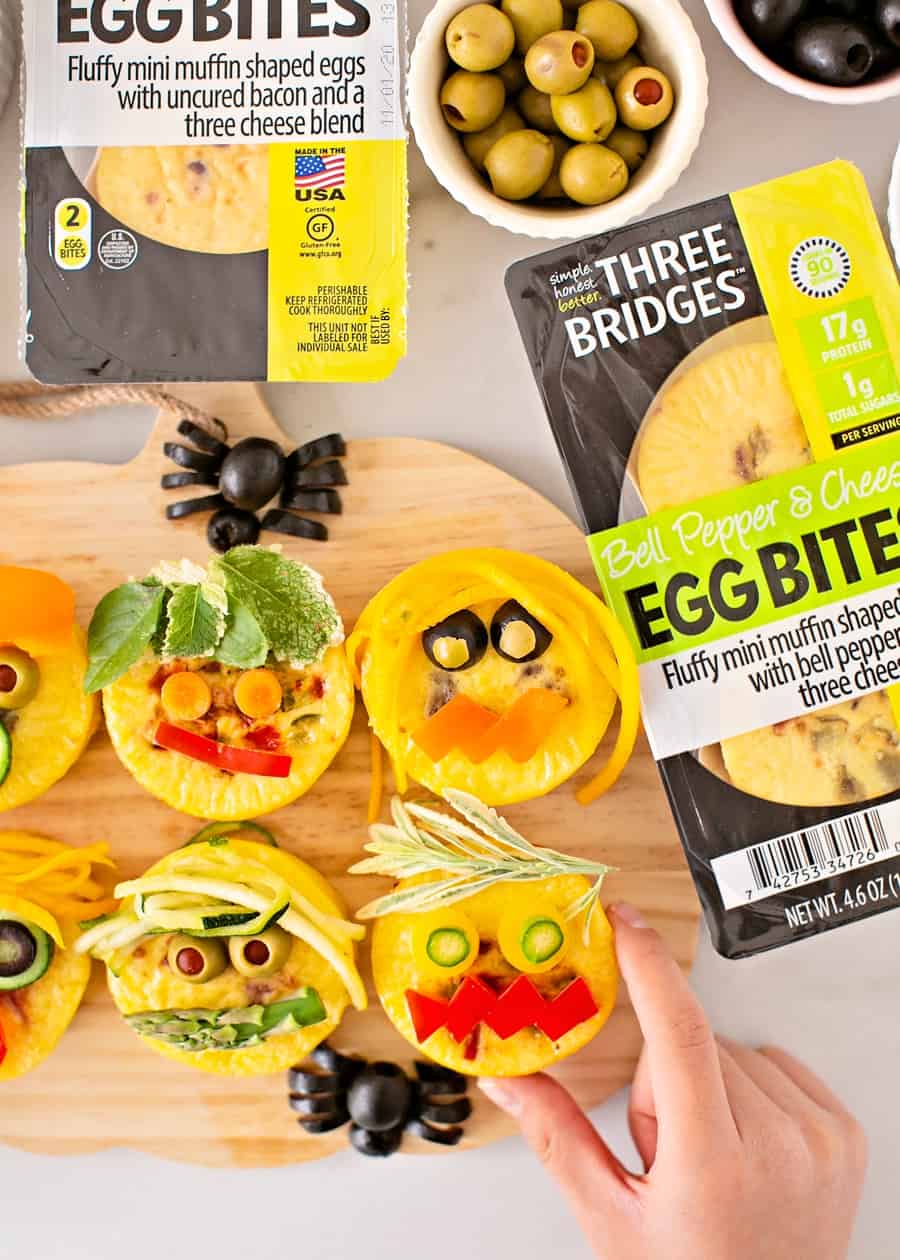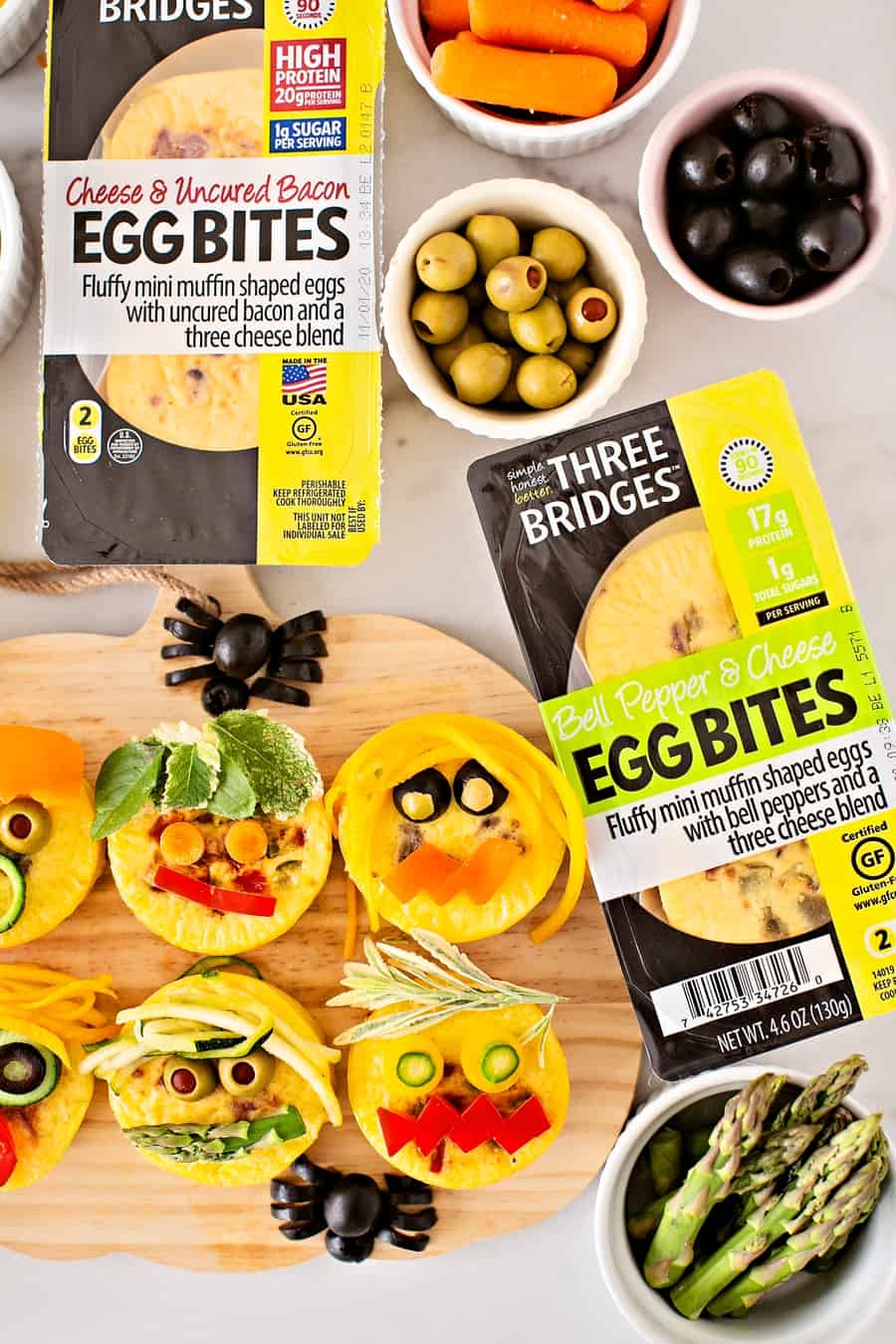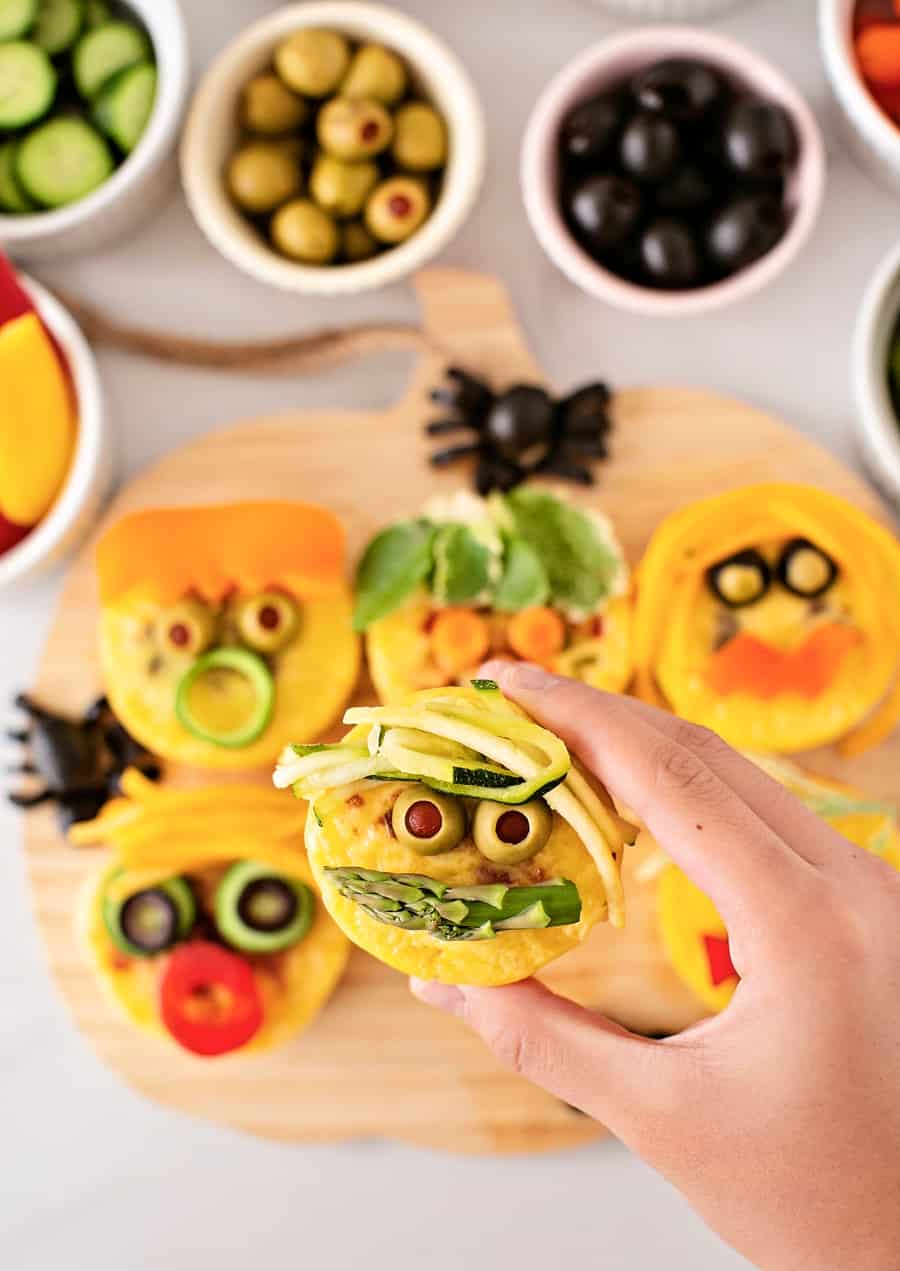 In this case, since Halloween is around the corner, we decided to make Egg Bites Monster Faces. This fun food "craft" engages your kids to be present and active in the kitchen. It also encourages their creativity. No two monster faces are alike!
Making monster egg faces showcases different veggie options for kids. We laid out zucchini zoodles, butternut squash swirls, bell peppers, cucumbers, assortment of herbs for "hair," asparagus, and carrots. We also made cute olive spiders to accompany our monster faces!
As you share this interactive Halloween lunch or snack with your kids, talk to them about the veggies they are handling and what nutrient sources are in them.
Encourage them to take a bite and try with and without the Egg Bites! Kids are more open to trying new foods when they are in front of them.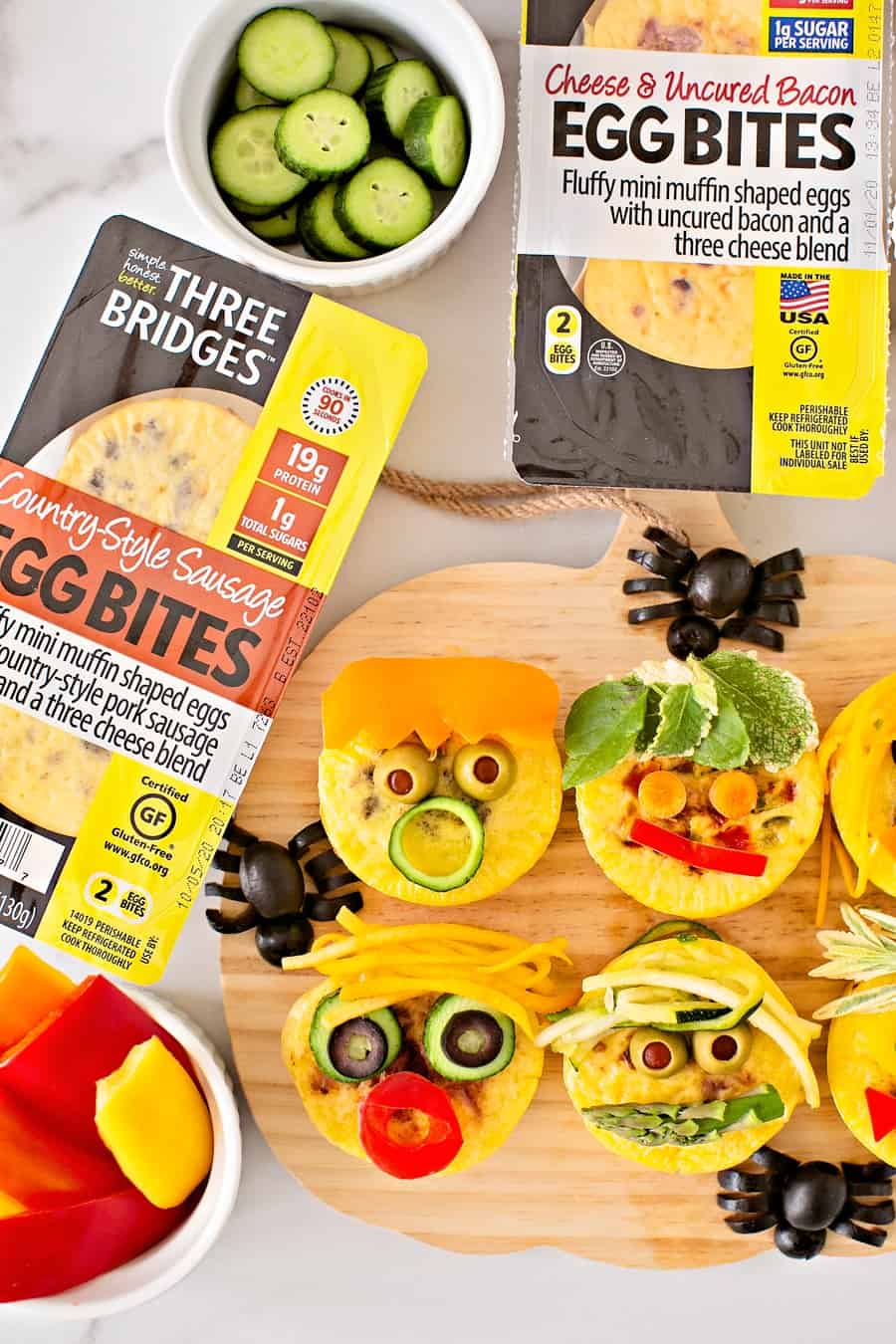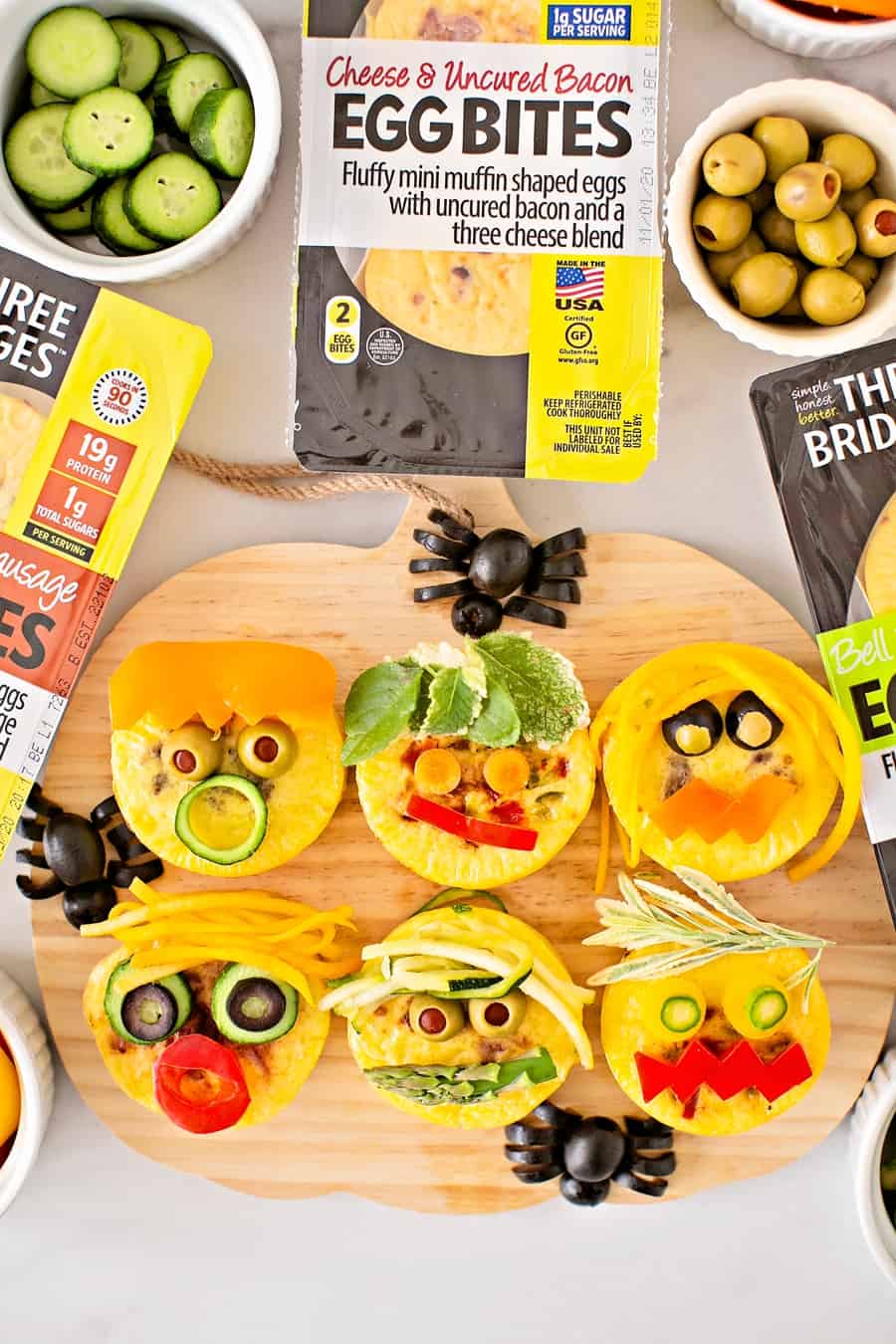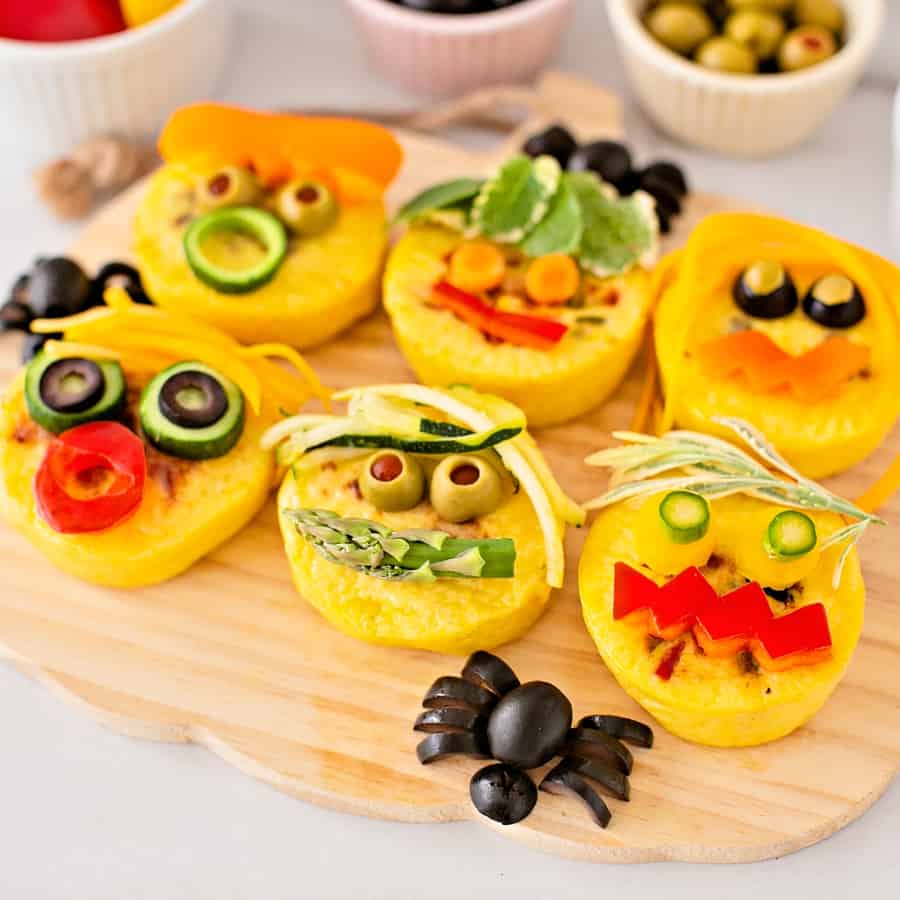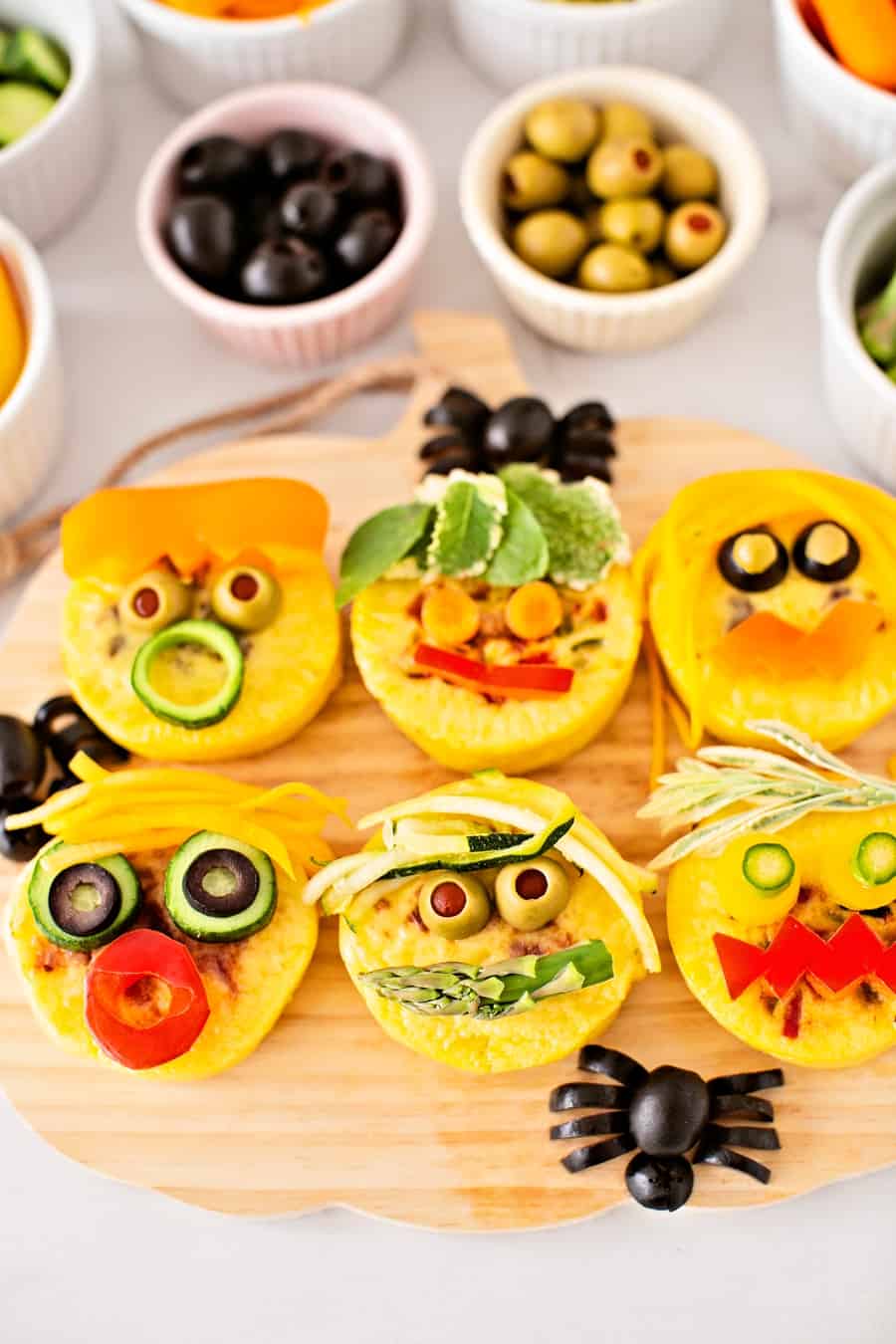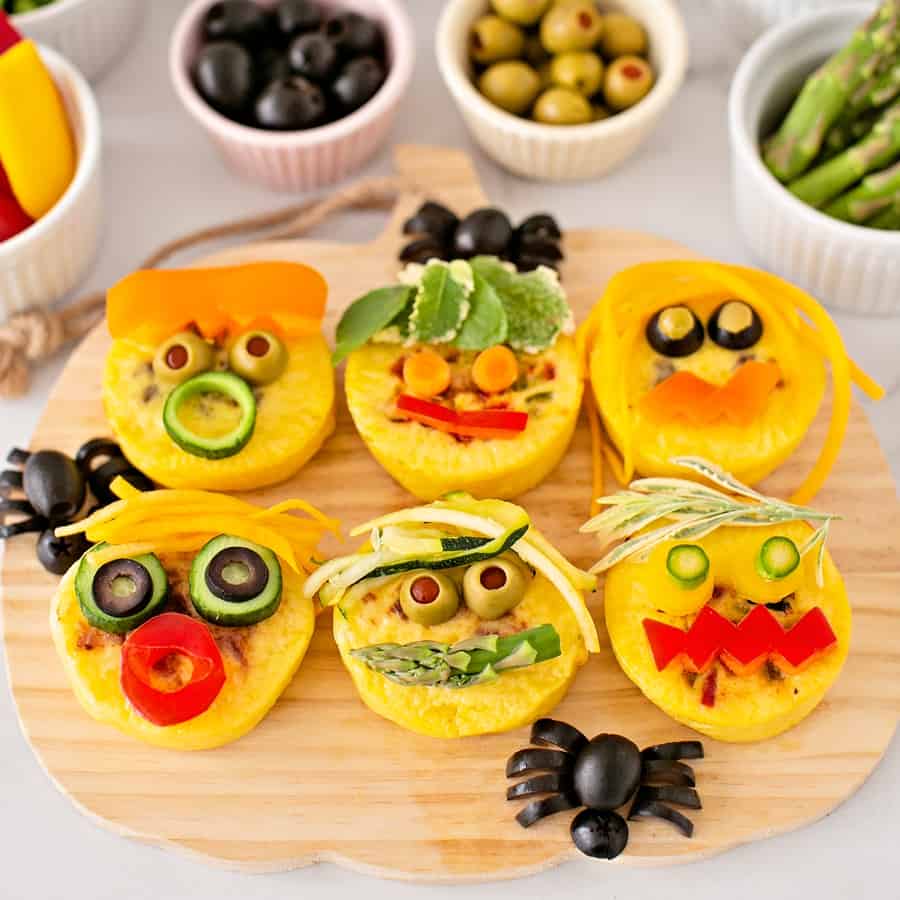 As for Egg Bites, no need to test them out, my family genuinely loves them! They are so soft and flavorful and love how they puff up with a great soft center after microwaving.
My favorite flavors are the Bell Pepper and Cheese but my kids love the Uncured Bacon and Cheese. My husband prefers the Country Style Sausage. They also have a Mushroom Asiago which we haven't tried yet and an Egg White Spinach and Bell pepper version if you are watching your cholesterol but still want the protein source of eggs.
Egg Bites Monster Faces – Ingredients
Assortment of cut veggies and herbs (we used asparagus, carrots, zucchini, bell peppers, butternut squash, cucumbers)

Green and black olives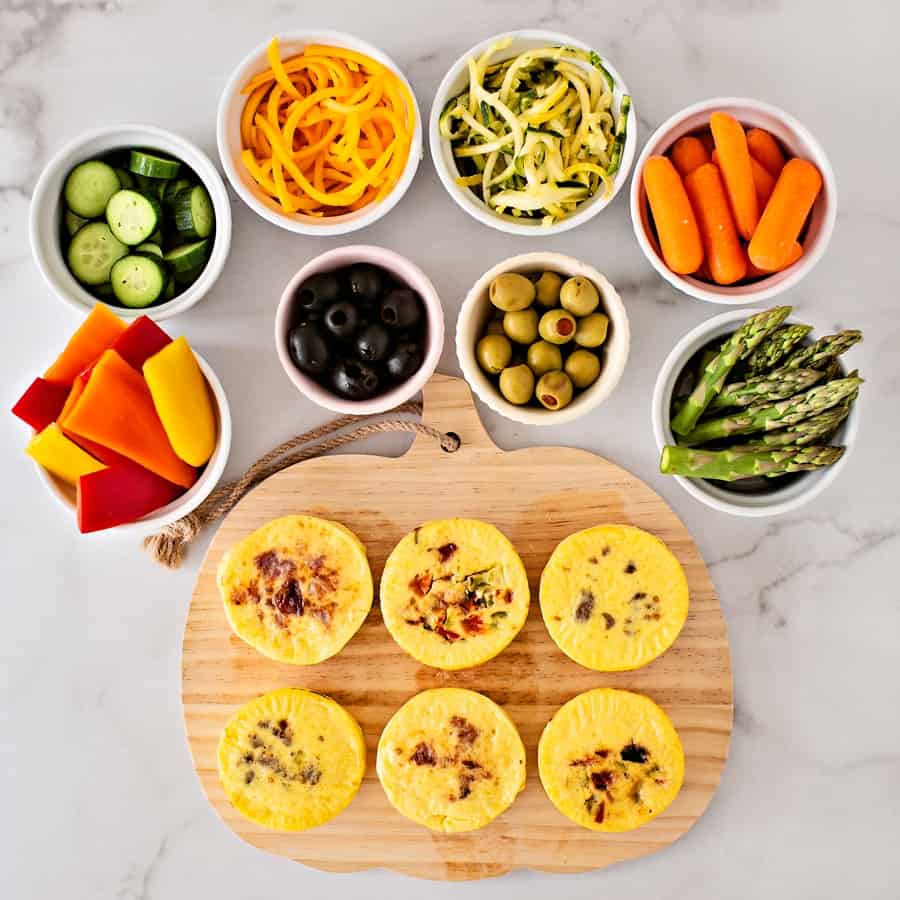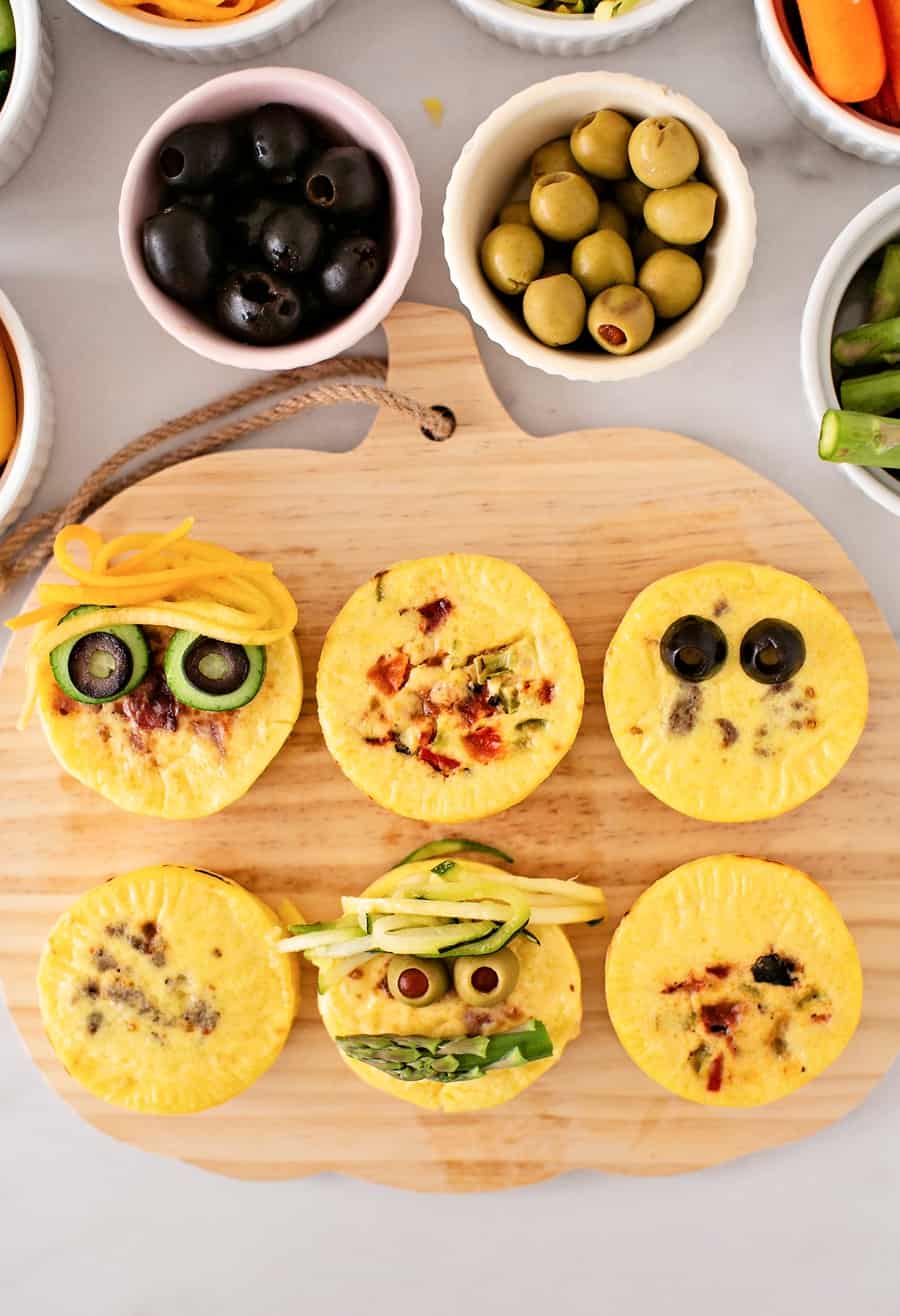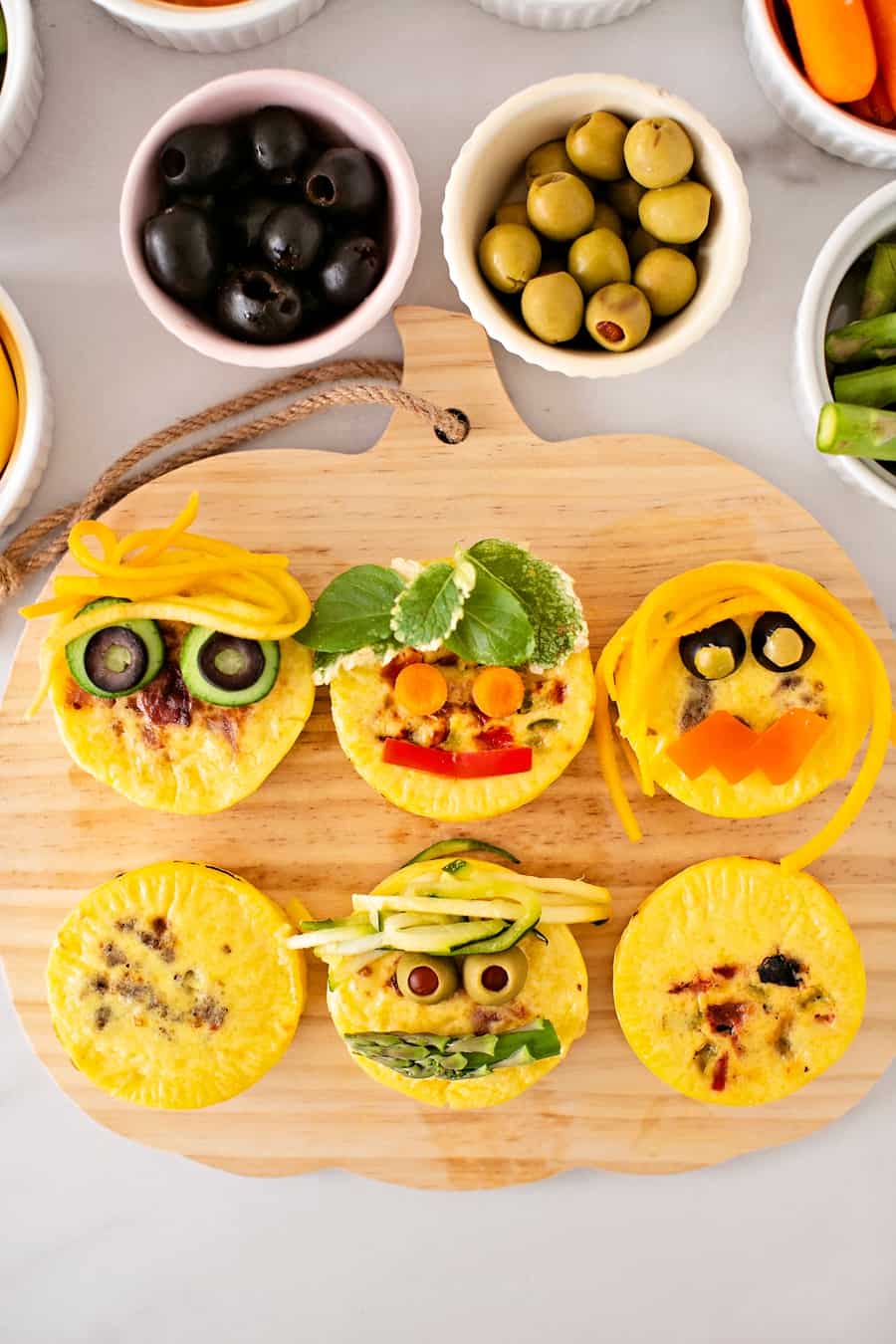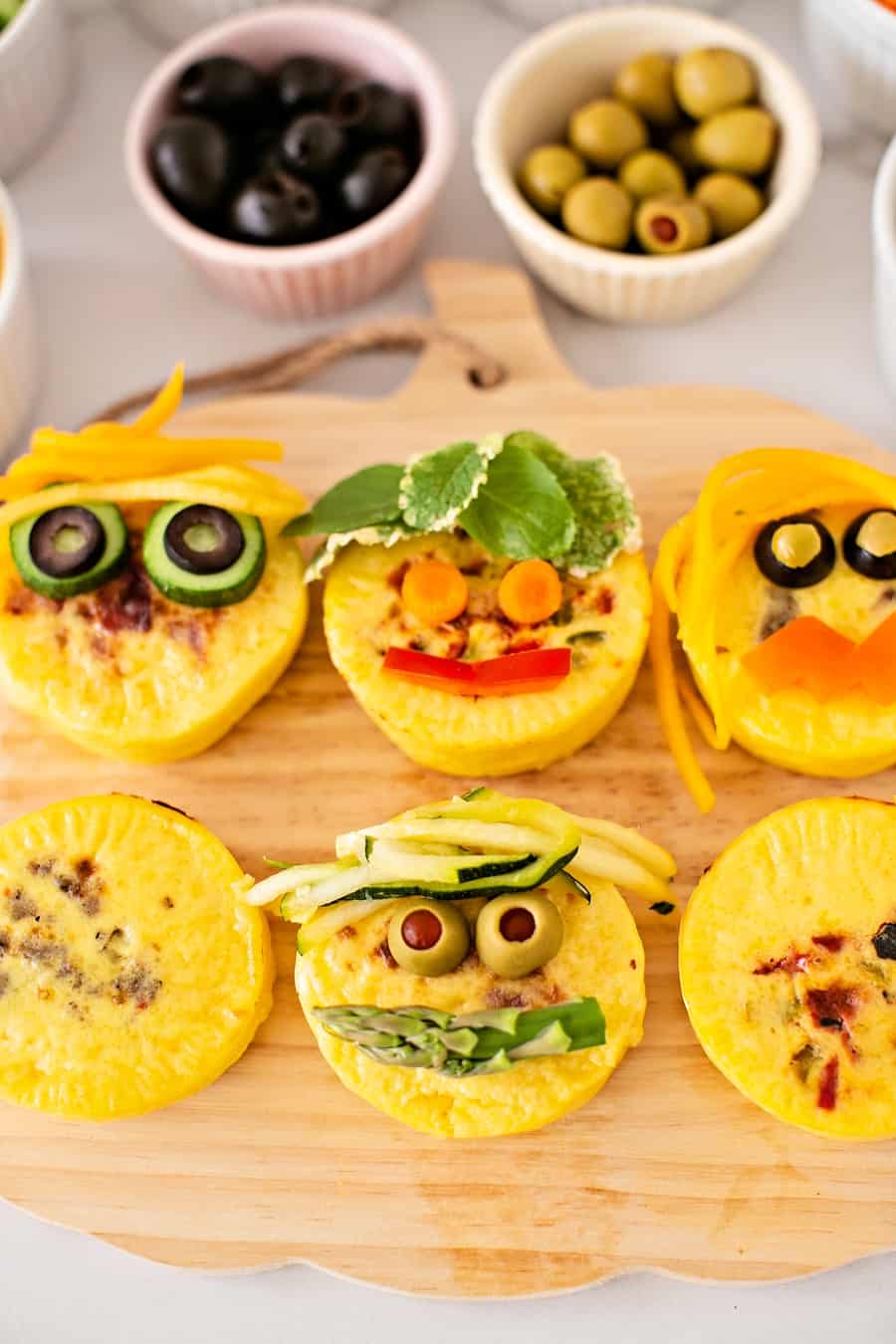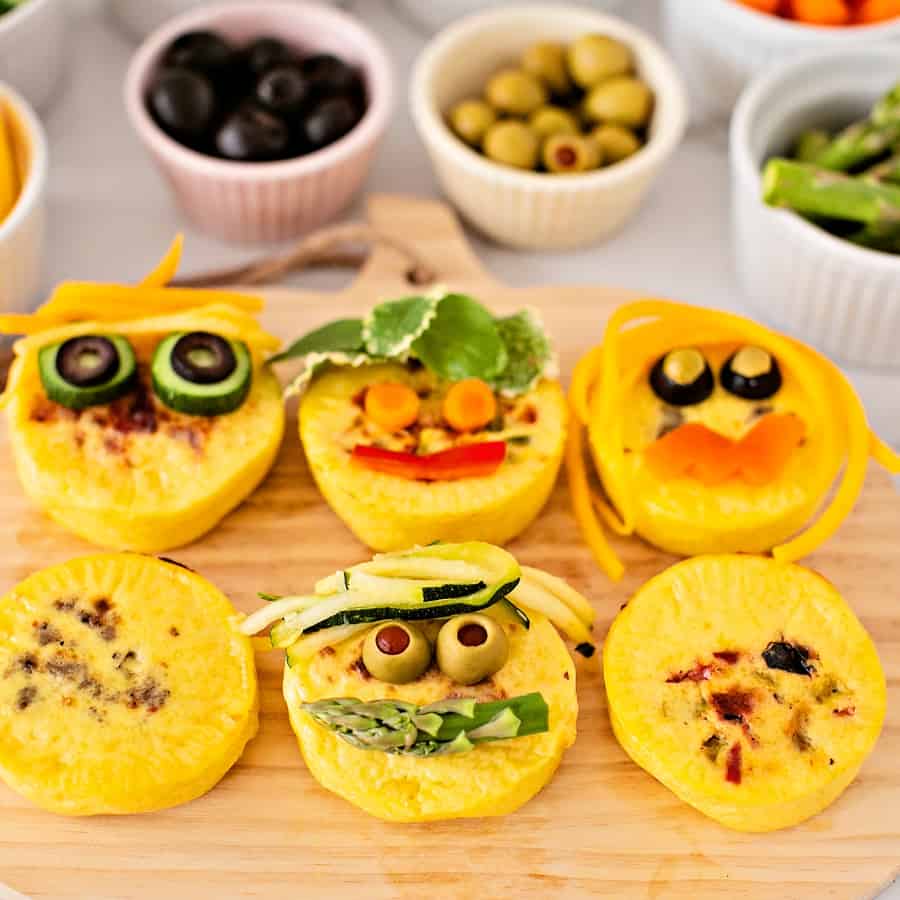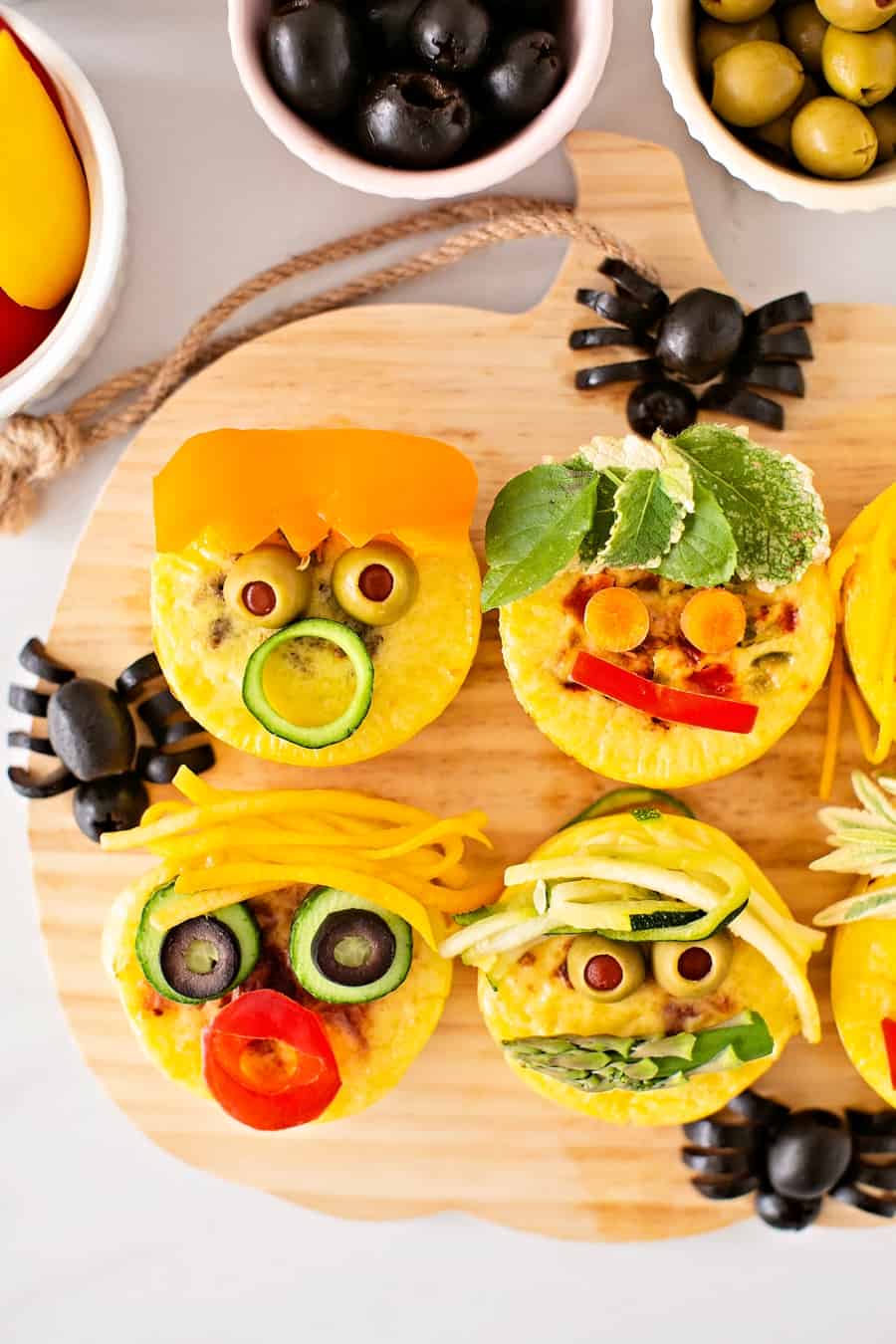 Instructions:
Step 1. Microwave your Egg Bites in the microwave tray included for 90 seconds. Allow them to rest for a couple of minutes to cool down a bit. Transfer them on a plate.
Step 2. Have an assortment of cut up veggies in small bowls and ask your kids to create monster faces! It helps to direct them a bit, could herbs or zucchini zoodles be "hair?" What can we use as a mouth? Olives are great for eyes!
Step 3. To make the olive spiders, cut one in half for the head and add next to a whole one. Then slice 4 slices from a whole olive and then cut those in half. Those become your 8 "legs." Stand them side by side the body. We used "large" canned olives to make these.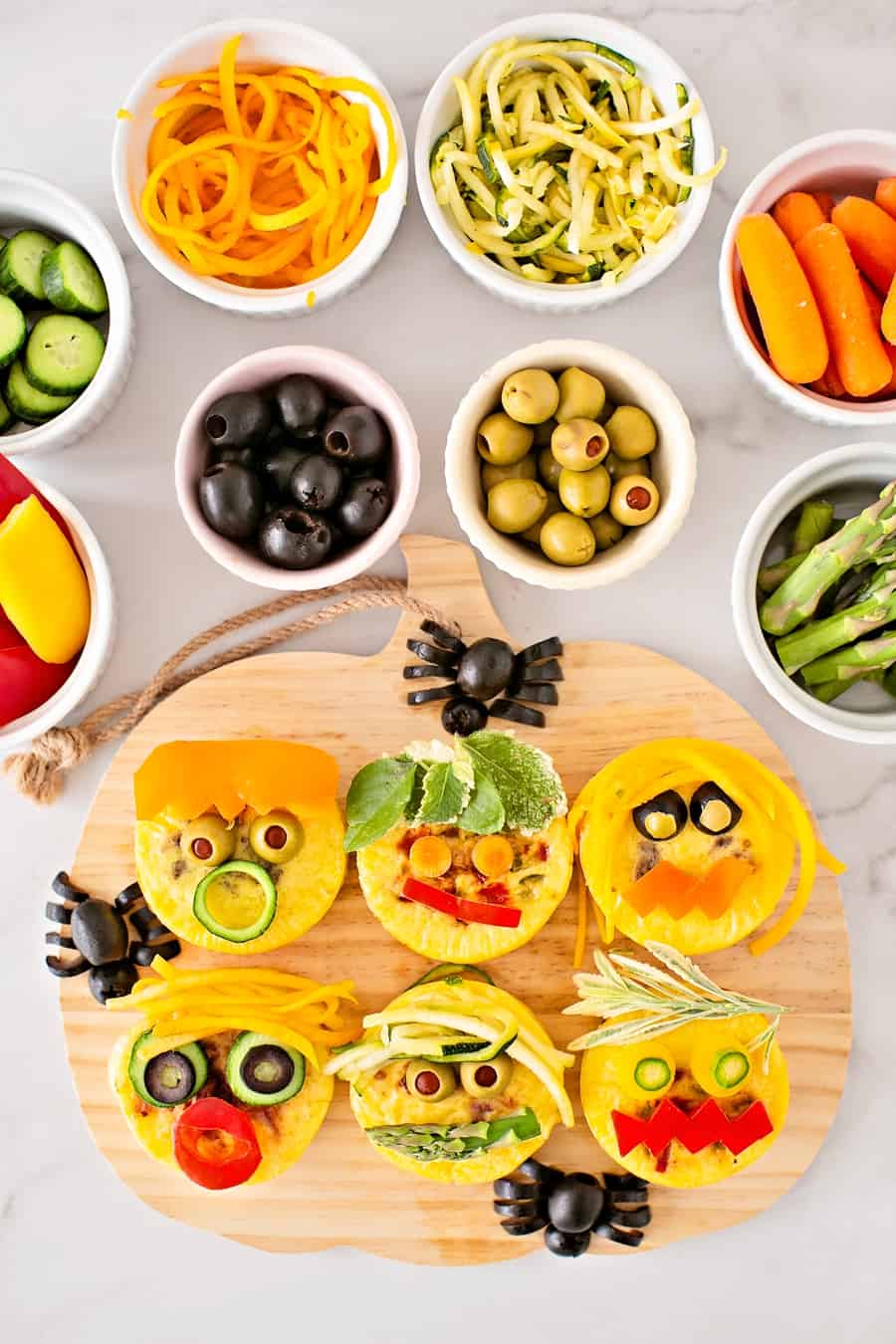 You can find Three Bridges Egg Bites at your local stores here.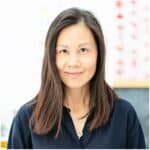 Agnes Hsu is a mom of three and has been inspiring parents and kids to get creative with easy activities and family friendly recipes for over 10 years. She shares her love for creative play and kids food to her 2MM+ followers online. Agnes' commitment to playful learning and kindness has not only raised funds for charity but also earned features in prestigious nationwide publications.