By using this site, you agree to our Terms of Use. This post may contain affiliate links. Read our disclosure policy.
Follow us on Instagram for more fun food ideas for kids!
This clever TikTok upside down puff pastry hack turns simple ingredients into a delectable caramelized fruit tart every time!
TikTok is no stranger to innovative and mouthwatering food trends. From whipped lemonade to baked feta pasta and tortilla wrap hack, it has inspired countless culinary food hacks. The latest trend to go viral is the Upside Down Pastry Puff Hack, a simple and delicious way to create a perfectly caramelized fruit tart using frozen puff pastry.
My 5 year old baking enthusiast son @DashBakesTheGreats made these delicious fruit tarts and gave it two thumbs up. Making it a fun kid-friendy bake to make!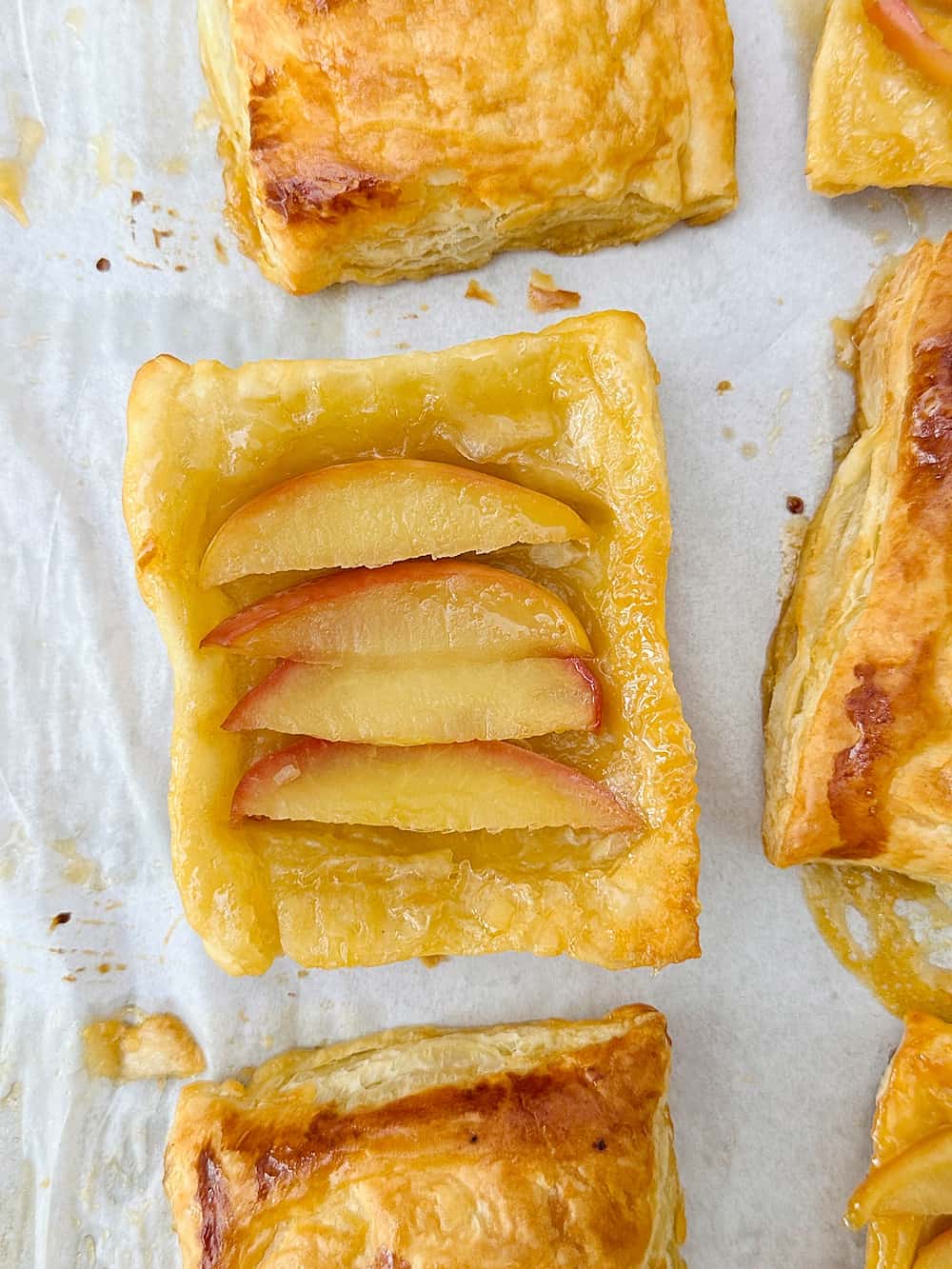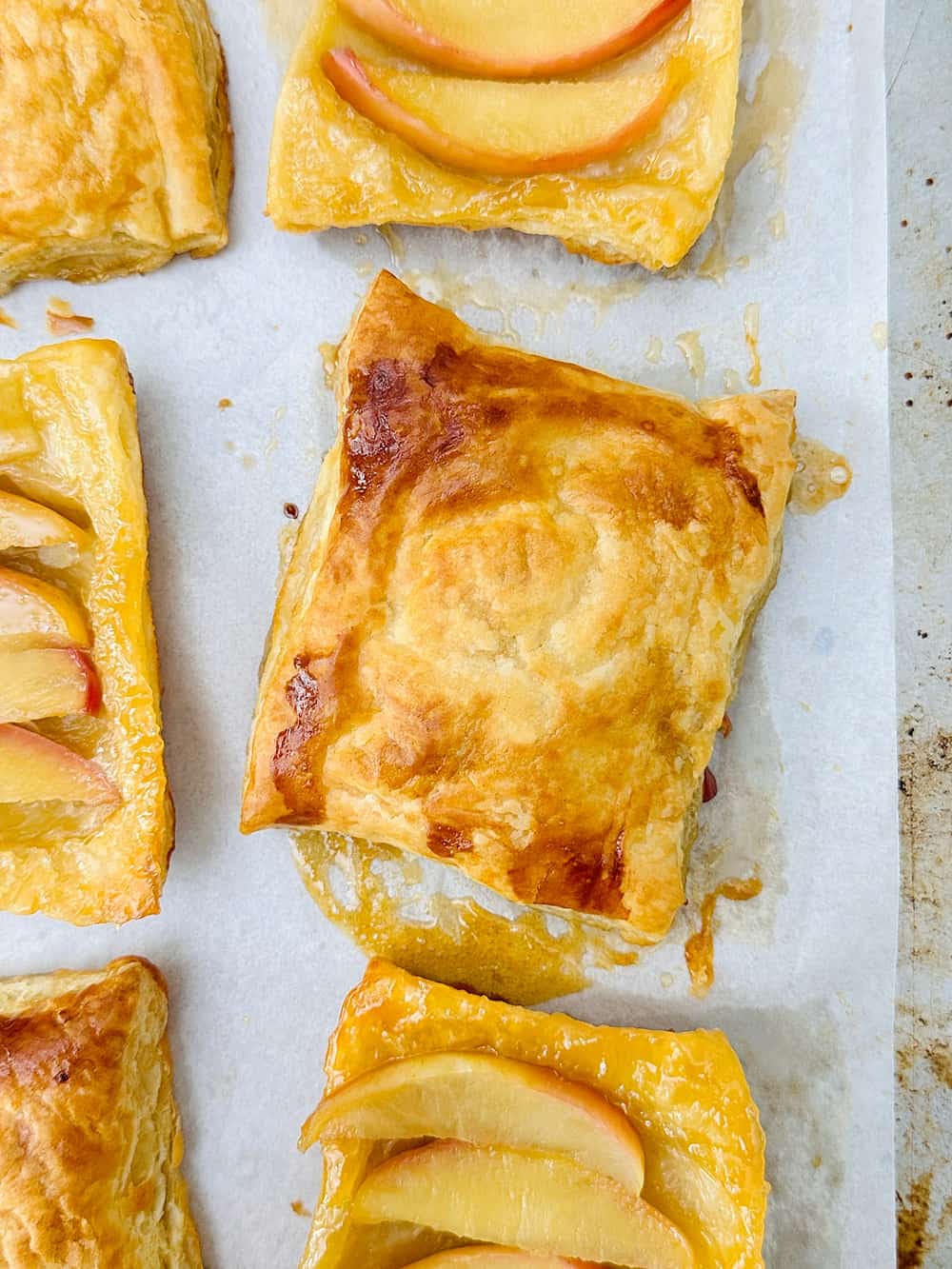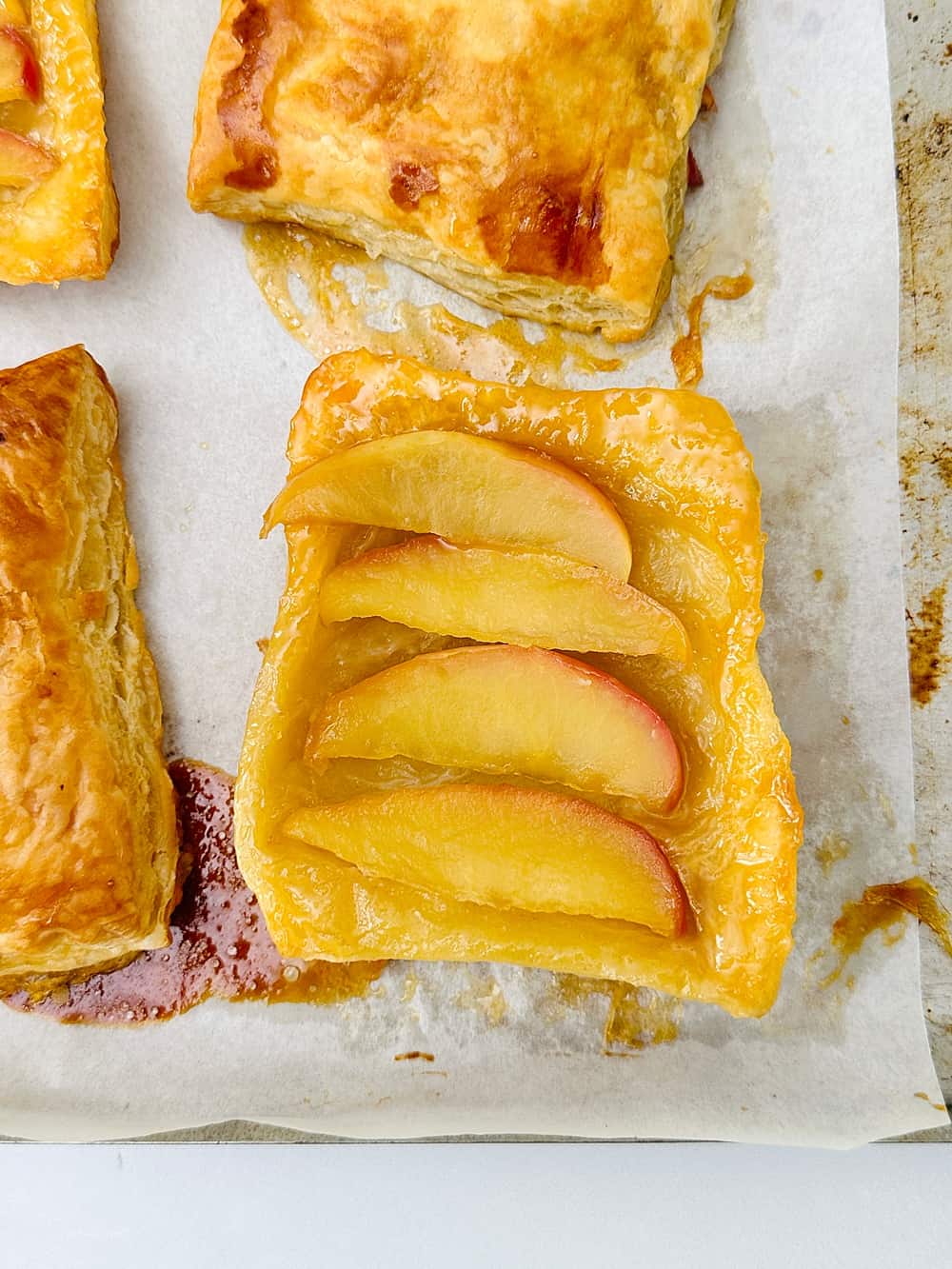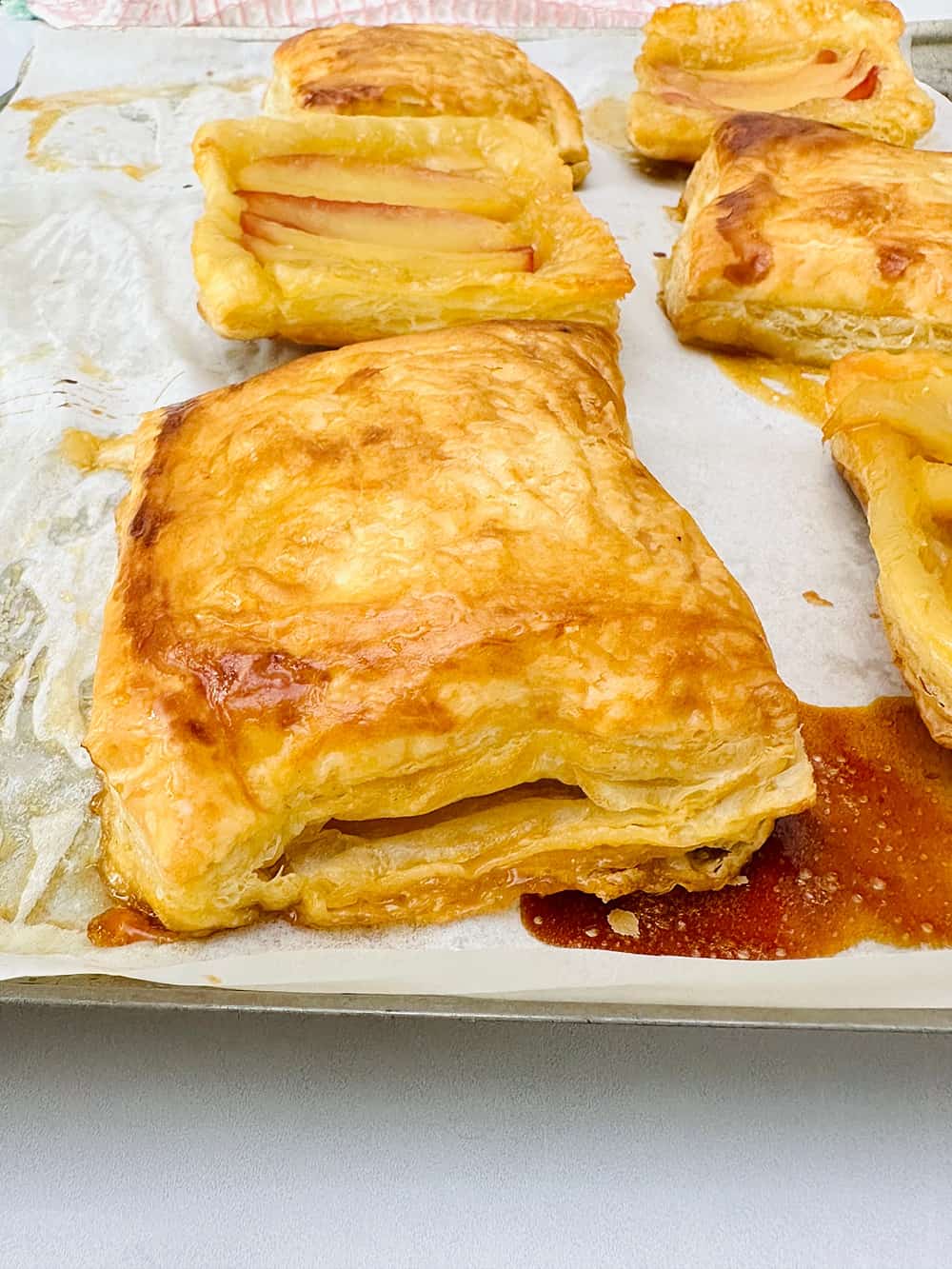 Who came up with this upside down pastry hack?
TikTok user @lilyghodrati came up with this clever trick with a viral video amassing 3.2MM likes and over 47 million views and counting!
What other fruits can you use for baked puff pastry?
Make sure you choose firm fruits like stone fruits. I would stay away from soft foods like berries which can turn mushy while baking.
Apples – A classic choice, apples pair exceptionally well with spices like cinnamon and nutmeg.
Pears – With a delicate flavor and soft texture, pears work well in tarts and galettes.
Peaches – Juicy and fragrant, peaches are perfect for cobblers, pies, and turnovers.
Cherries – Sweet or sour, cherries make for a delicious filling in pies and turnovers.
Plums – With their tart flavor, plums work well in galettes and tarts.
Apricots – These small, sweet fruits add a touch of elegance to pastries.
Rhubarb – Often paired with strawberries, rhubarb adds a tangy contrast to sweet pastries.
Pineapple – A tropical treat, pineapple works well in upside-down cakes and tarts.
Figs – With their unique texture and flavor, figs are a sophisticated addition to tarts and galettes.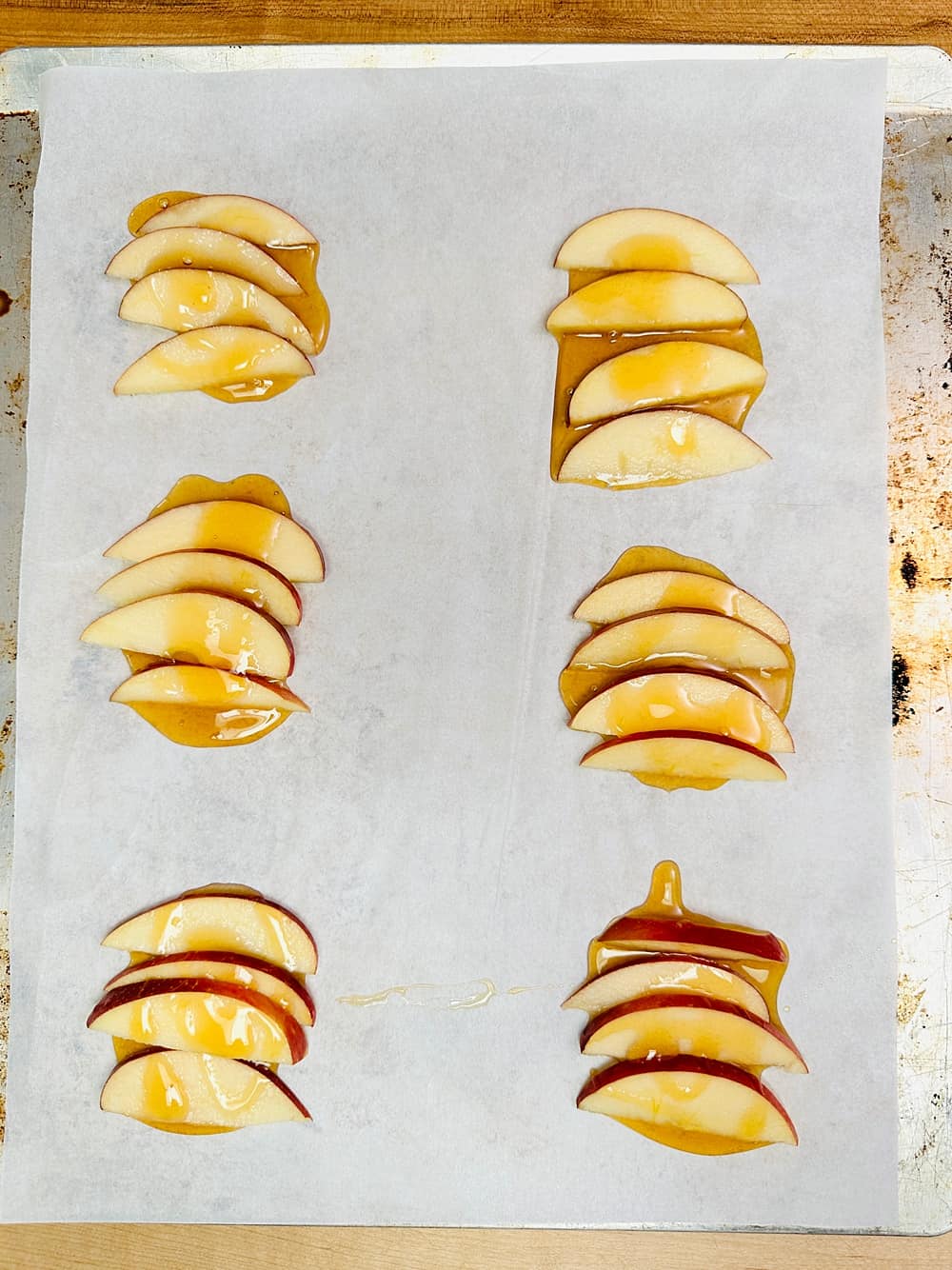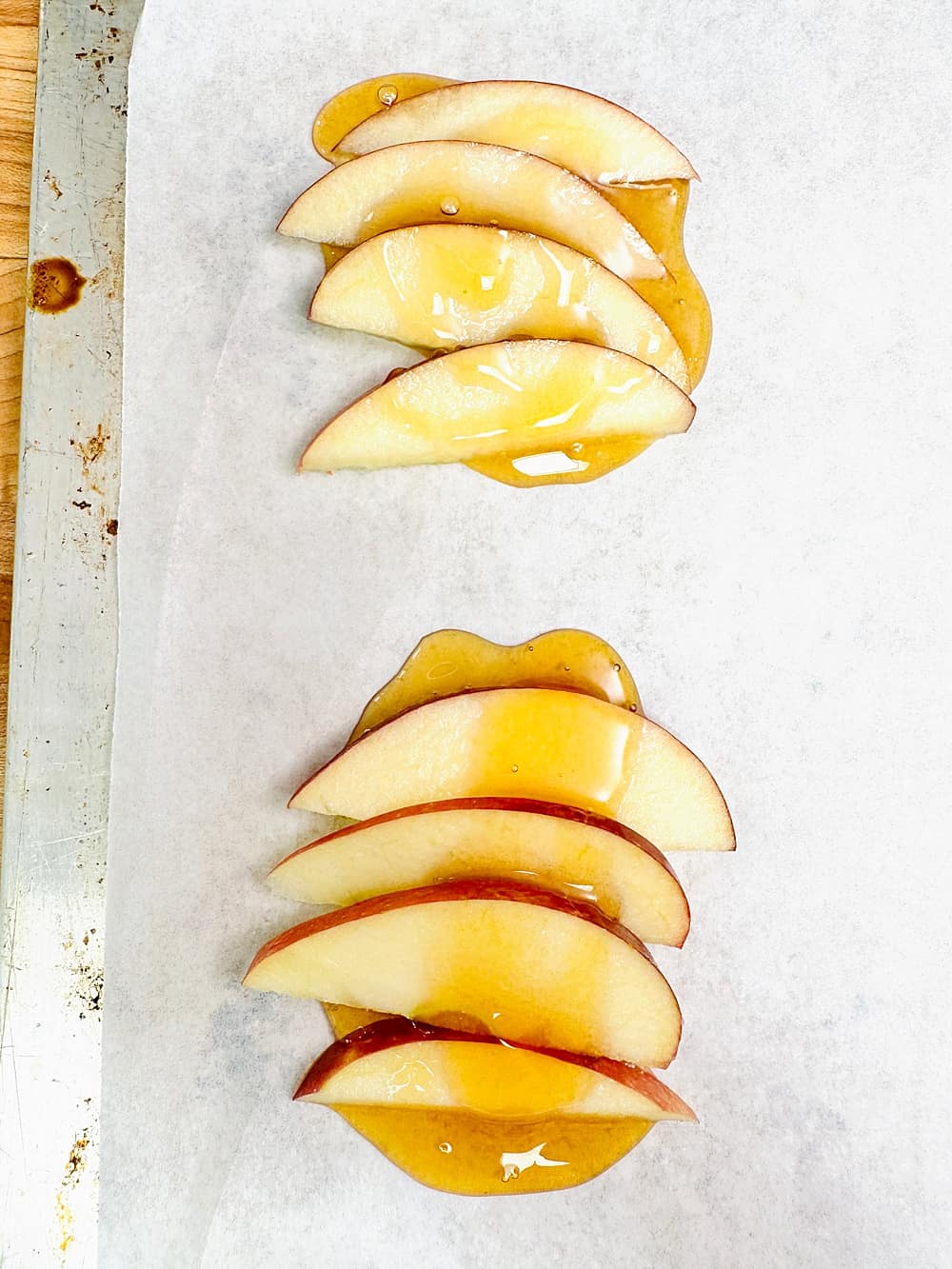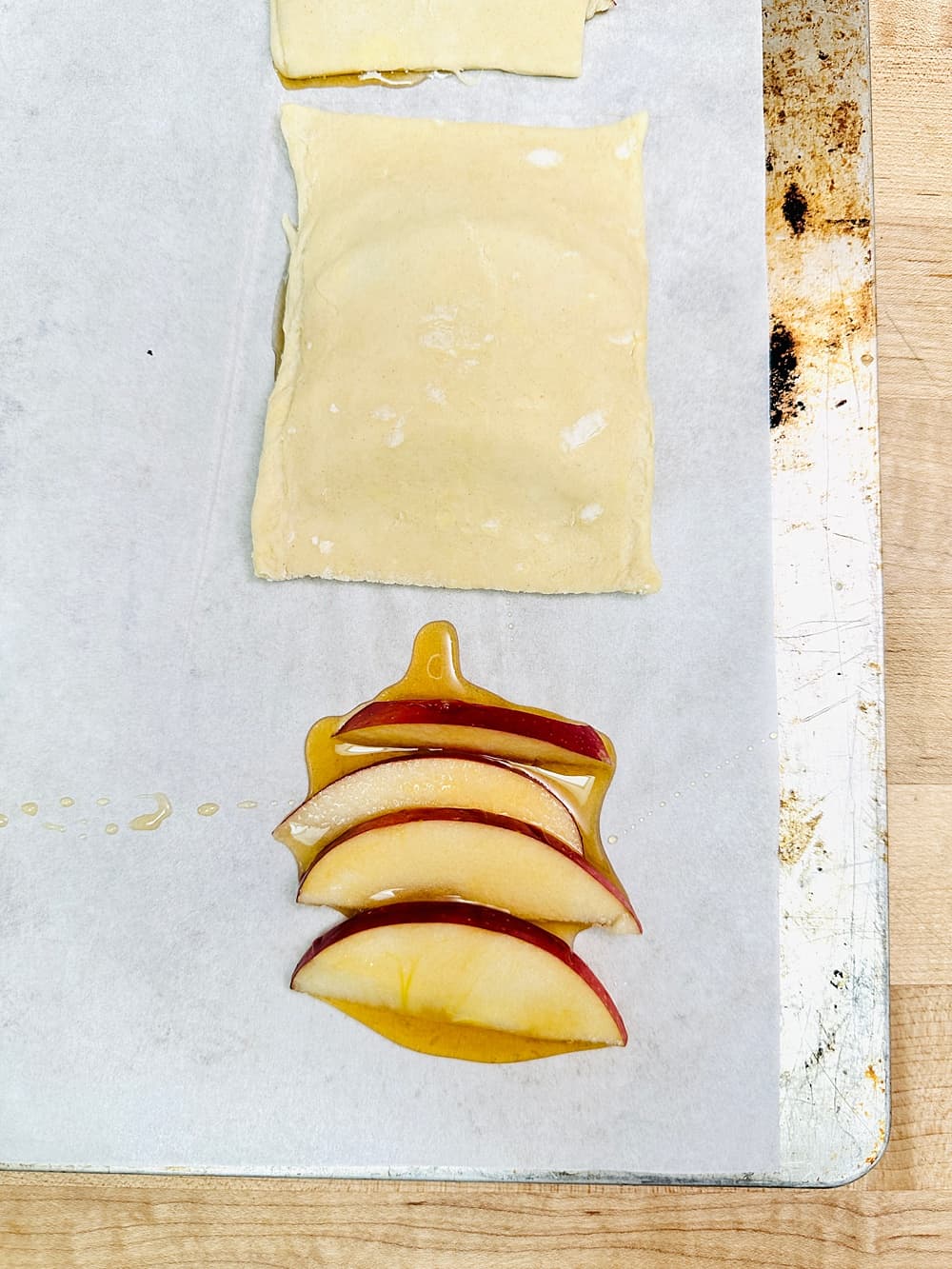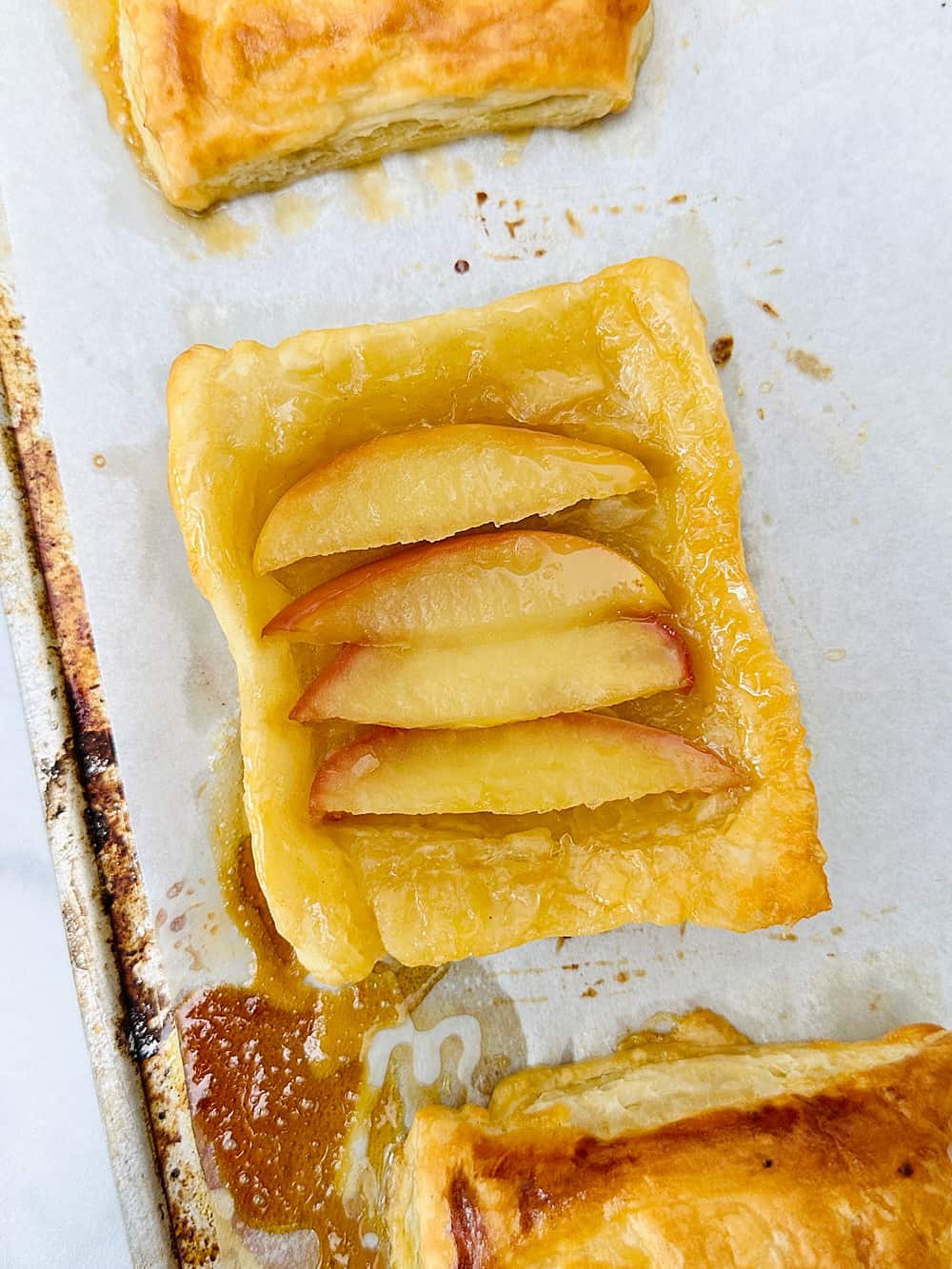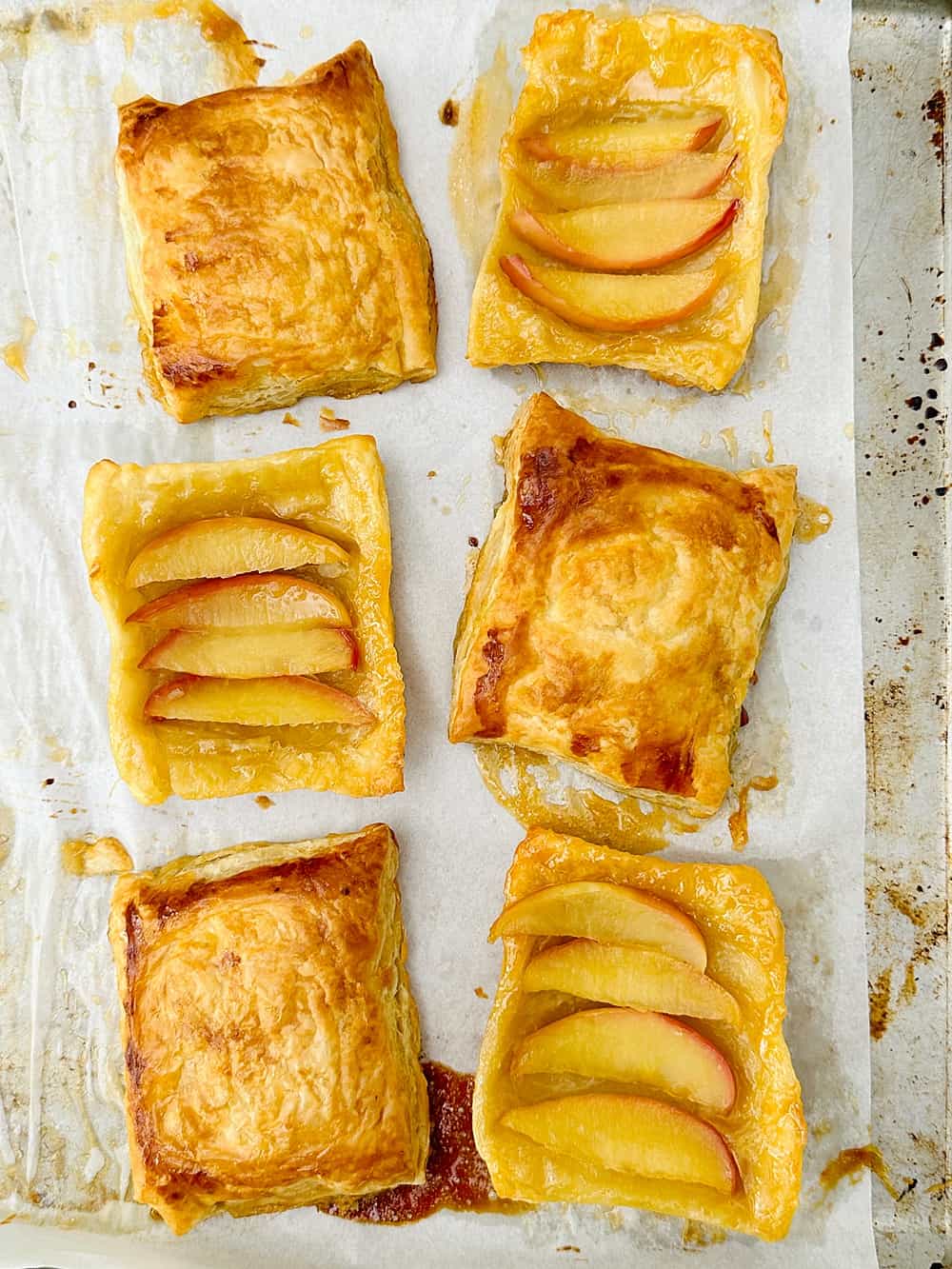 Upside Down Puff Pastry – Ingredients:
two apples, sliced
honey
1 package frozen puff pastry
1 egg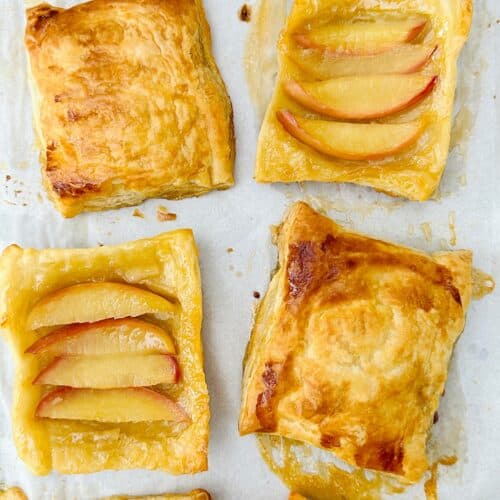 Upside Down Puff Pastry Recipe
This clever TikTok upside down puff pastry hack turns simple ingredients into a delectable caramelized fruit tart every time!
Ingredients
2 apples, sliced
1 package frozen puff pastry
honey
1 egg
Instructions
Preheat your oven to 400 degrees. Line two baking sheets with parchment paper. Make sure they are rimmed or your honey can seep out and drip over your oven!

1. Let your frozen puff pastry thaw for several hours in the refrigerator before unrolling.

2. Unroll puff pastry sheets (there will be two). Use a rolling pin to sightly roll out each sheet (this helps get rid of the creases when you unroll them).

3. Cut each sheet into 6 rectangles. You will have 12 total.

4. Drizzle 2-3 teaspsons of honey on the parchment paper equallly spaced apart 6 times. Spread to create a thin layer.

5. Arrange 4-5 fruit slices in a single layer on top of the honey, ensuring that they are evenly distributed.

6. Drizzle more honey on top of the fruit, about 2 tsp is fine, making sure to cover the fruit.

7. Place the puff pastry rectangle on top of the fruit and honey layer, gently pressing down to seal the edges.

8. Brush the puff pastry with a thin layer of egg wash (one egg beaten with a tablespoon of water) ensuring even coverage. Repeat this process with all the pastry squares you have.

9. Bake one baking sheet at at ime for 15-20 minutes, or until the puff pastry is golden brown. Allow the tart to cool for a few minutes, then carefully flip it upside down onto a serving plate, revealing the beautifully caramelized fruit.
Final Thoughts
This upside down puff pastry hack is yet another example of the creative culinary genius from TikTok's vibrant community. With its simple preparation and perfect caramelized results, this trend is sure to become a staple when you need a quick pastry fix.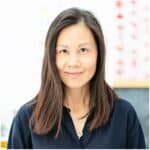 Agnes Hsu is a mom of three and has been inspiring parents and kids to get creative with easy activities and family friendly recipes for over 10 years. She shares her love for creative play and kids food to her 2MM+ followers online. Agnes' commitment to playful learning and kindness has not only raised funds for charity but also earned features in prestigious nationwide publications.