By using this site, you agree to our Terms of Use. This post may contain affiliate links. Read our disclosure policy.
Follow us on Instagram for more fun food ideas for kids!
This Asian Snacks Charcuterie Board has some of the best Chinese New Year snacks in one appetizing platter and includes boba, of course!
Charcuterie boards are all the viral food trends lately and include dessert platters and even Jarcuterie (charcuterie in a jar) now for perfect individual sized servings! We couldn't help but add to this fun food trend by making our own Asian Snacks Charcuterie Board perfectly timed to celebrate Chinese New Year or the Lunar New Year!
This year 2021, Chinese New Year is the year of the Ox and starts on the eve of February 11 and will run for 16 days until February 26. So even if you don't get to making this Chinese New Year snack board on the day the festivities start, you have plenty of time! As well, this Asian Snacks Charcuterie can be enjoyed any day of the year. Asian snacks are savory and delicious to enjoy for no reason at all. They are often lower in fat and baked instead of traditional American fried foods like chips. I often serve them to my kids as healthier snacks who love the Asian umami type of flavors!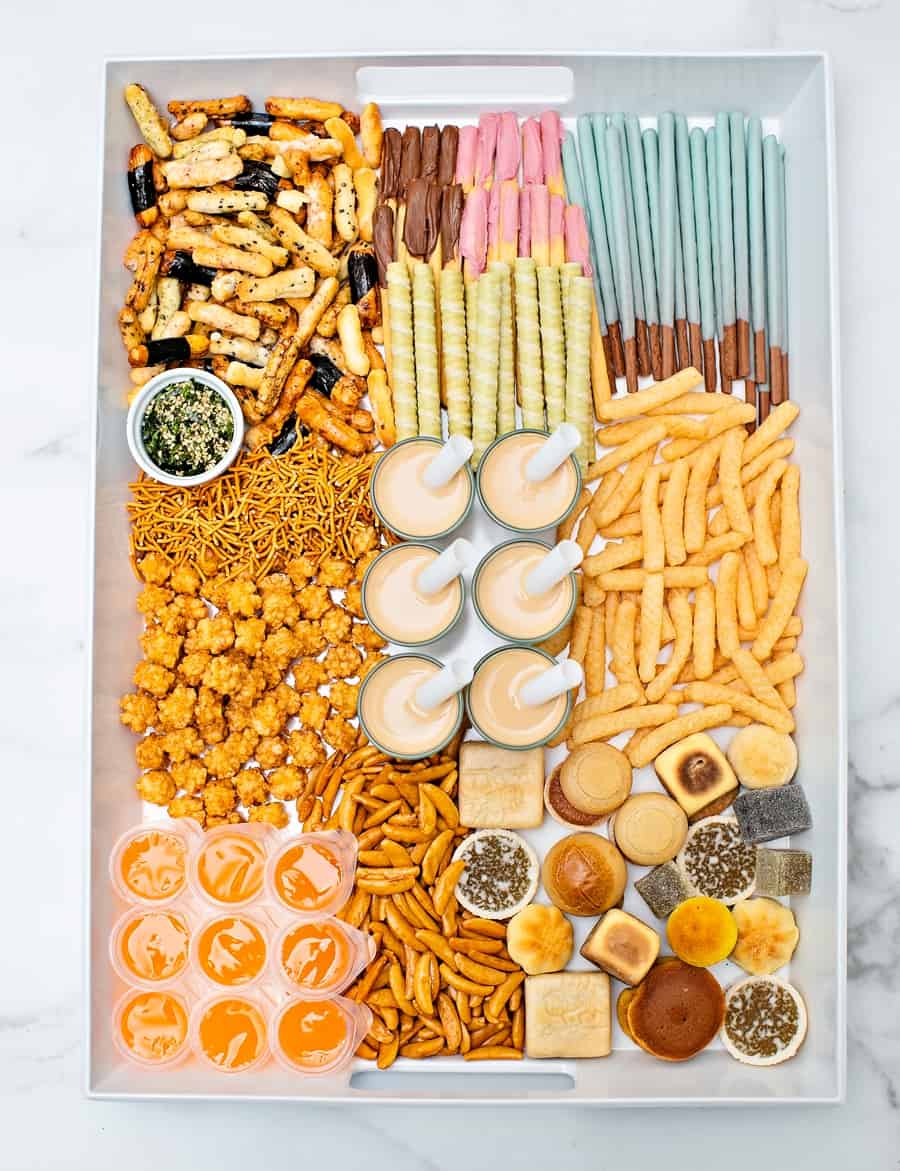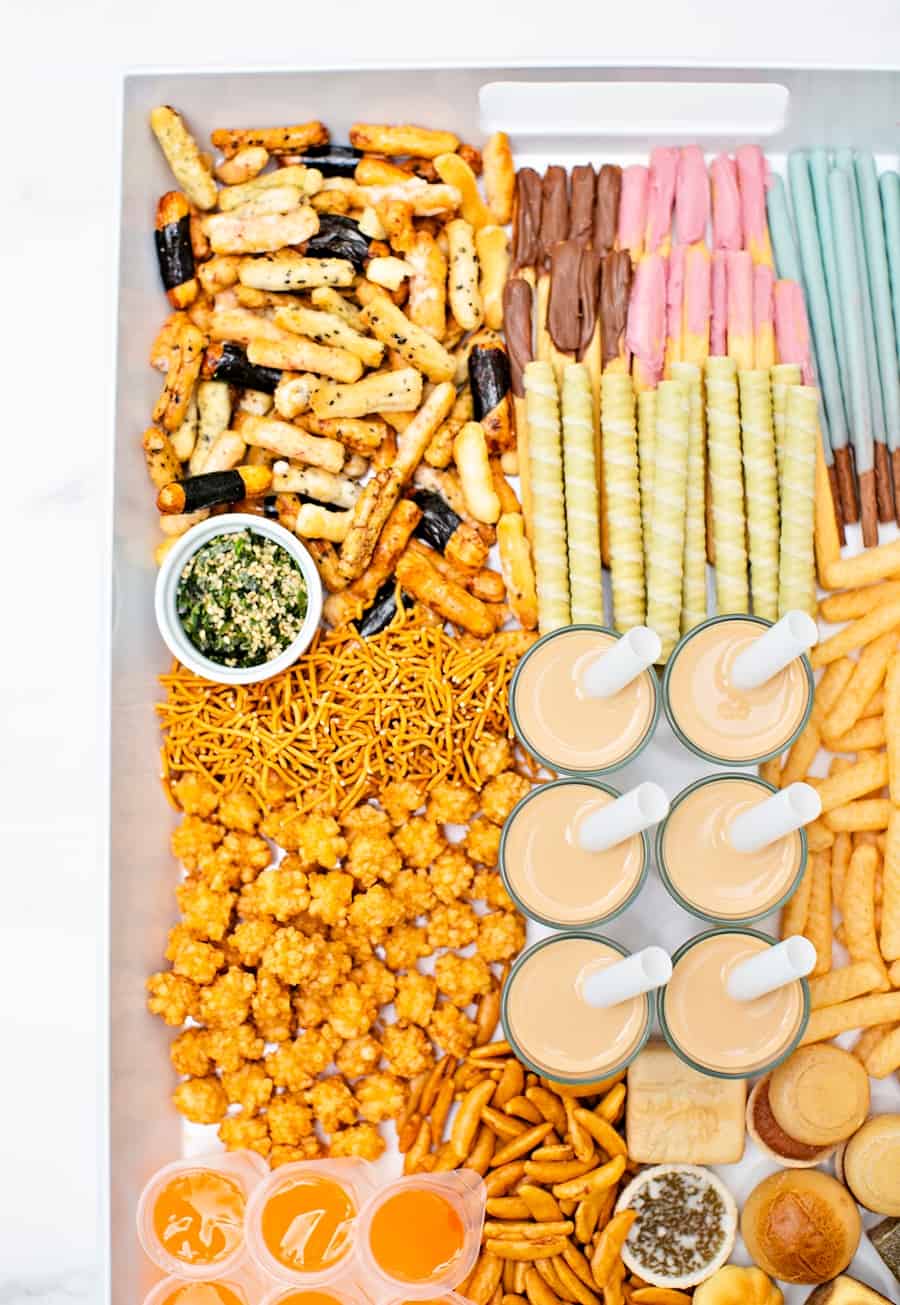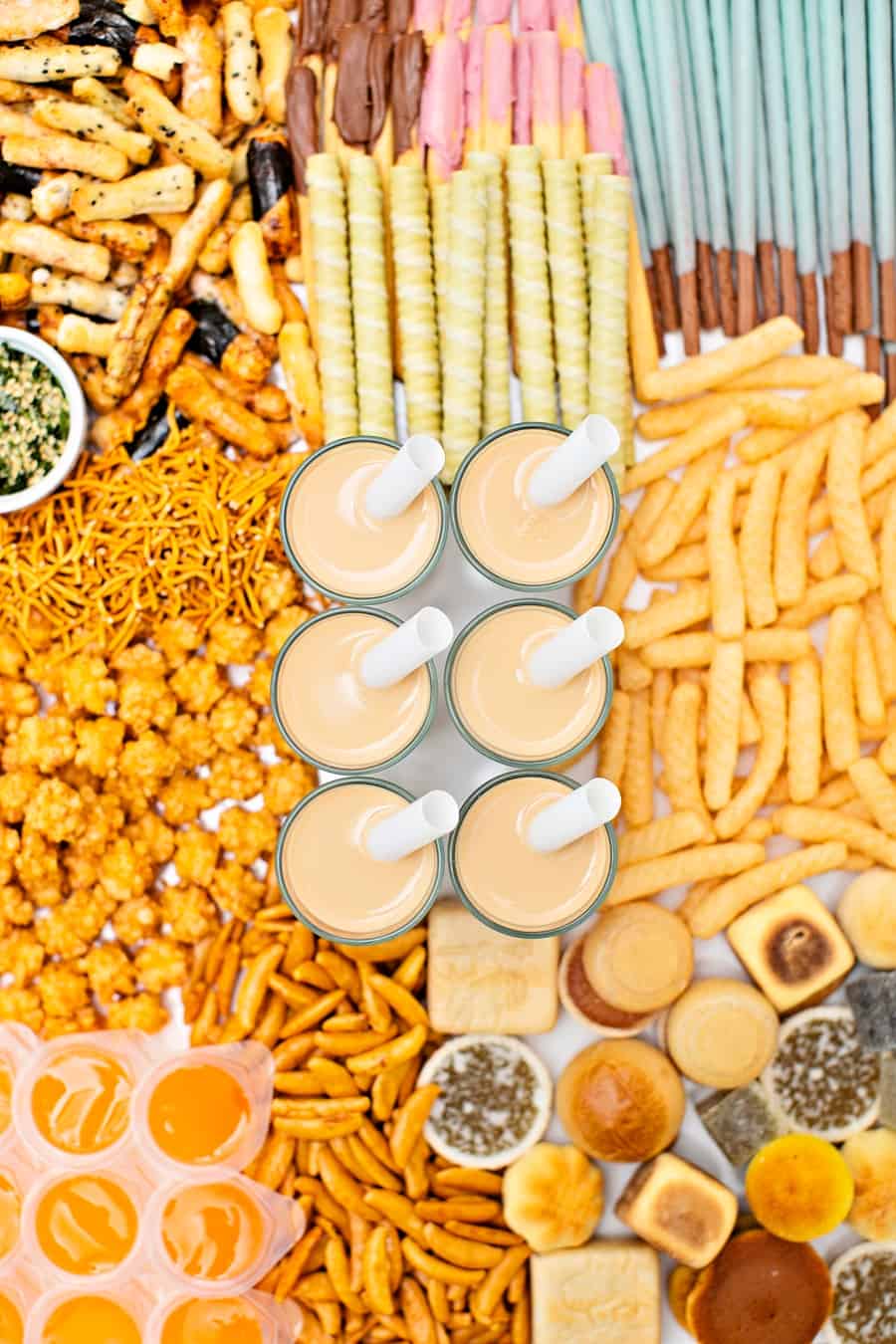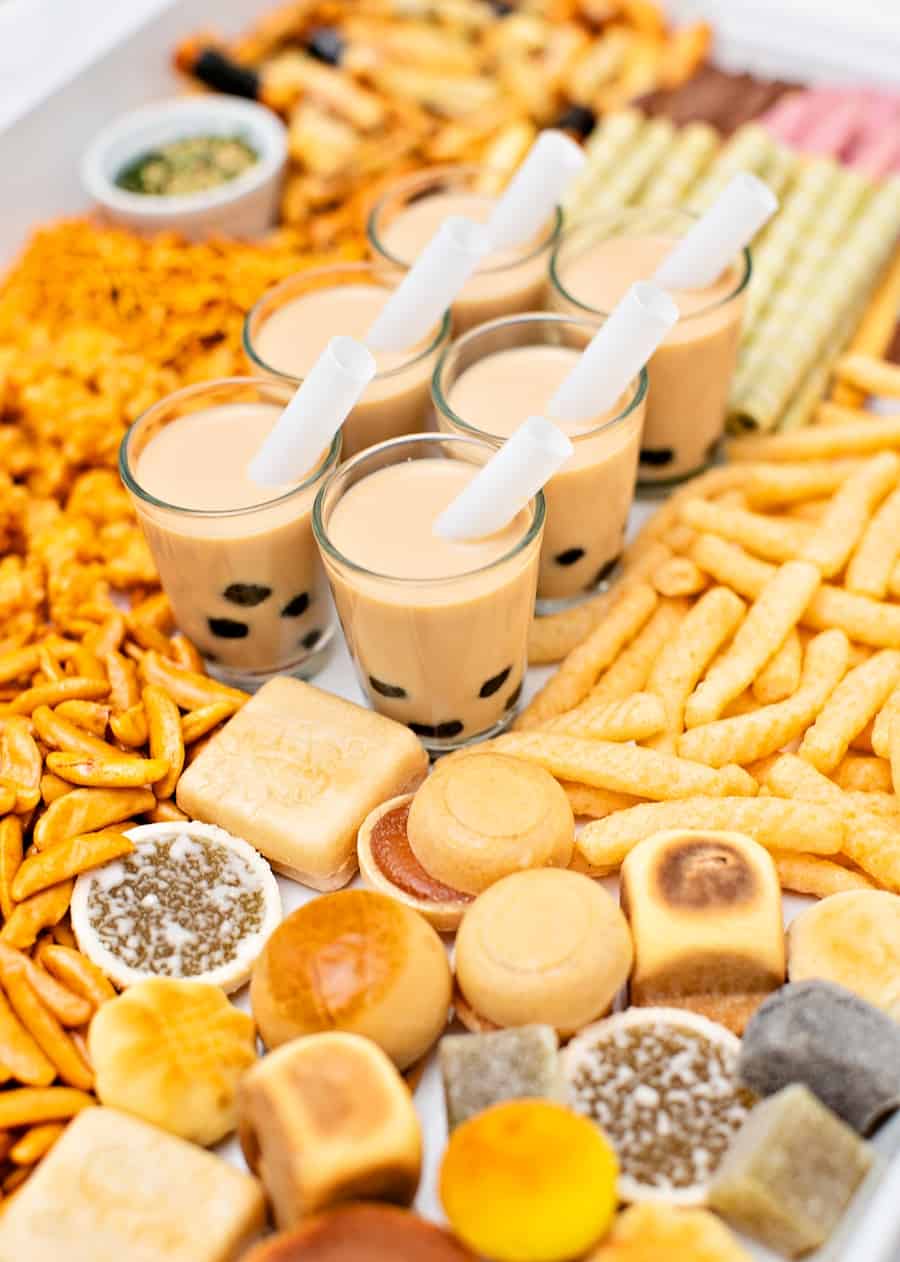 What's inside an Asian Snacks Charcuterie Board?
Pictured below is everything we added on this delicious Asian appetizer board! We had a mix of savory and sweet snacks, along with some pastry filled snacks with sweet fillings like bean pastes. Shrimp chips are definitely a must and crowd favorite to add. As well as rice crackers, – we offered ones plain and ones wrapped with seaweed for variety. We also included crispy noodle snacks as well as sweet treats such as Pocky chocolate sticks, green tea wafers and sweet melon jello cups.
The star of this Chinese snack tray in our opinion is the individual mini shot glasses of boba milk tea! My kids and I are a huge fan of boba drinks and so we placed these cute drinks front and center on our board! All we did is get a couple of large drinks from our favorite boba place and separated them into shot glasses. We cut the boba straws down to fit inside.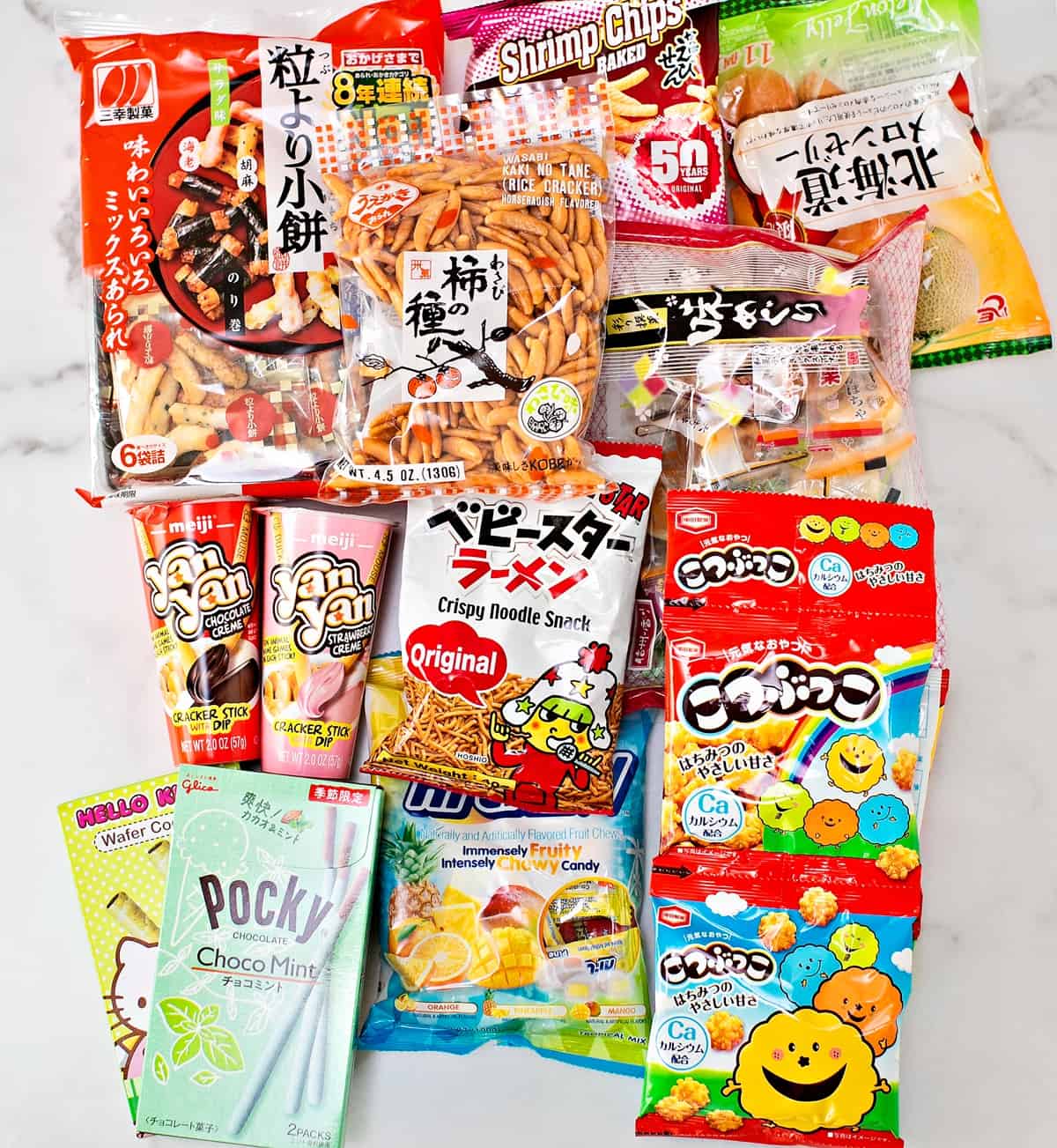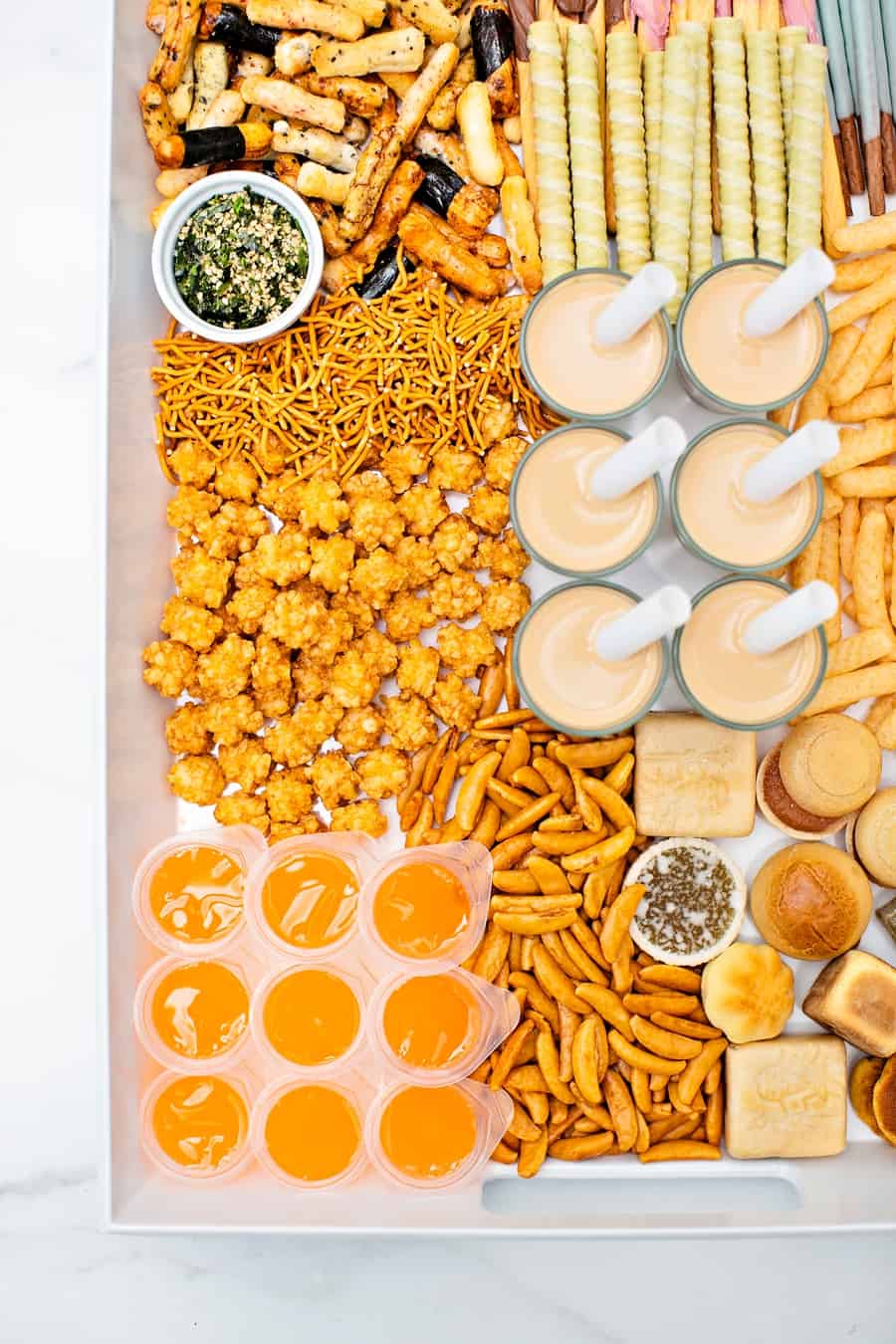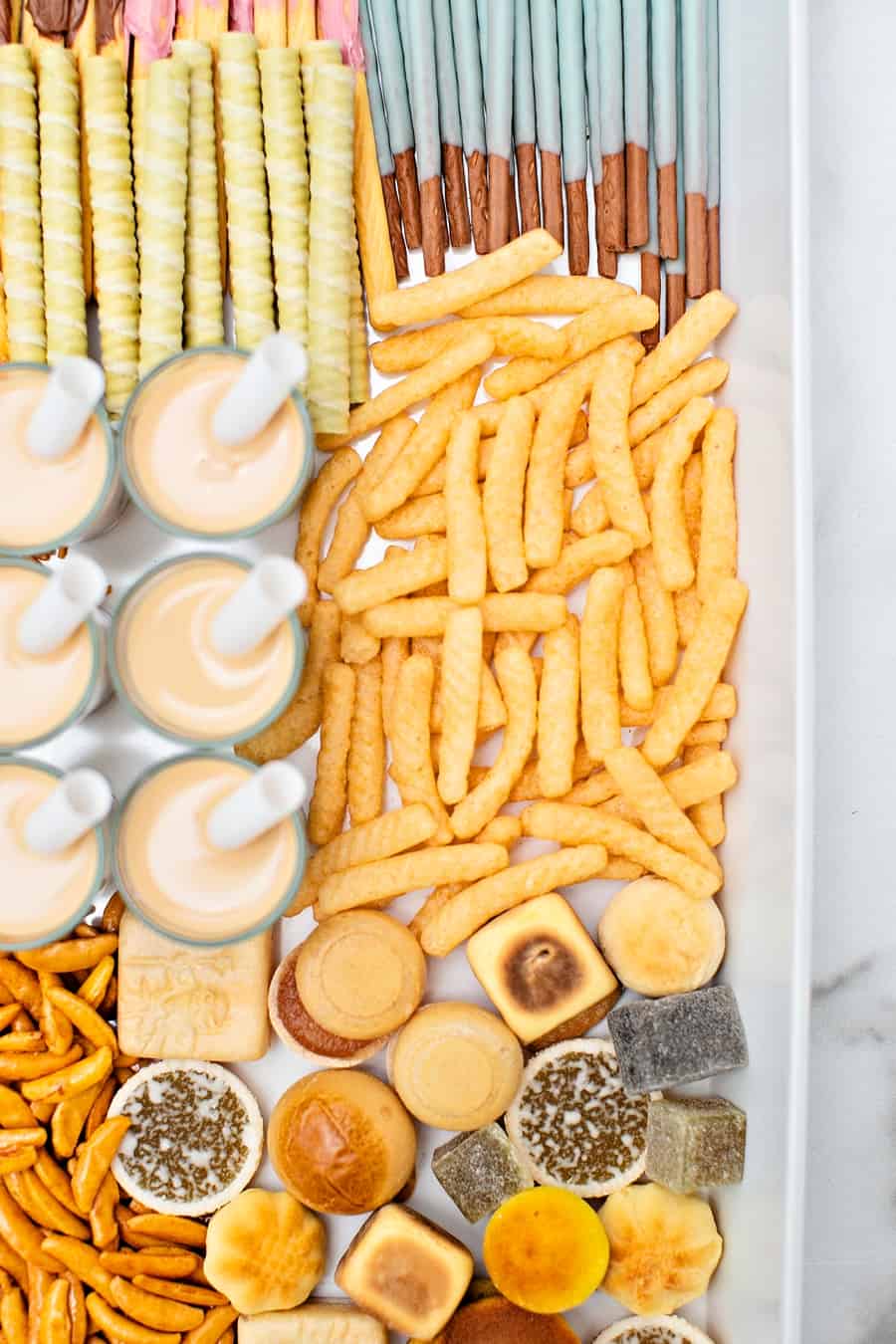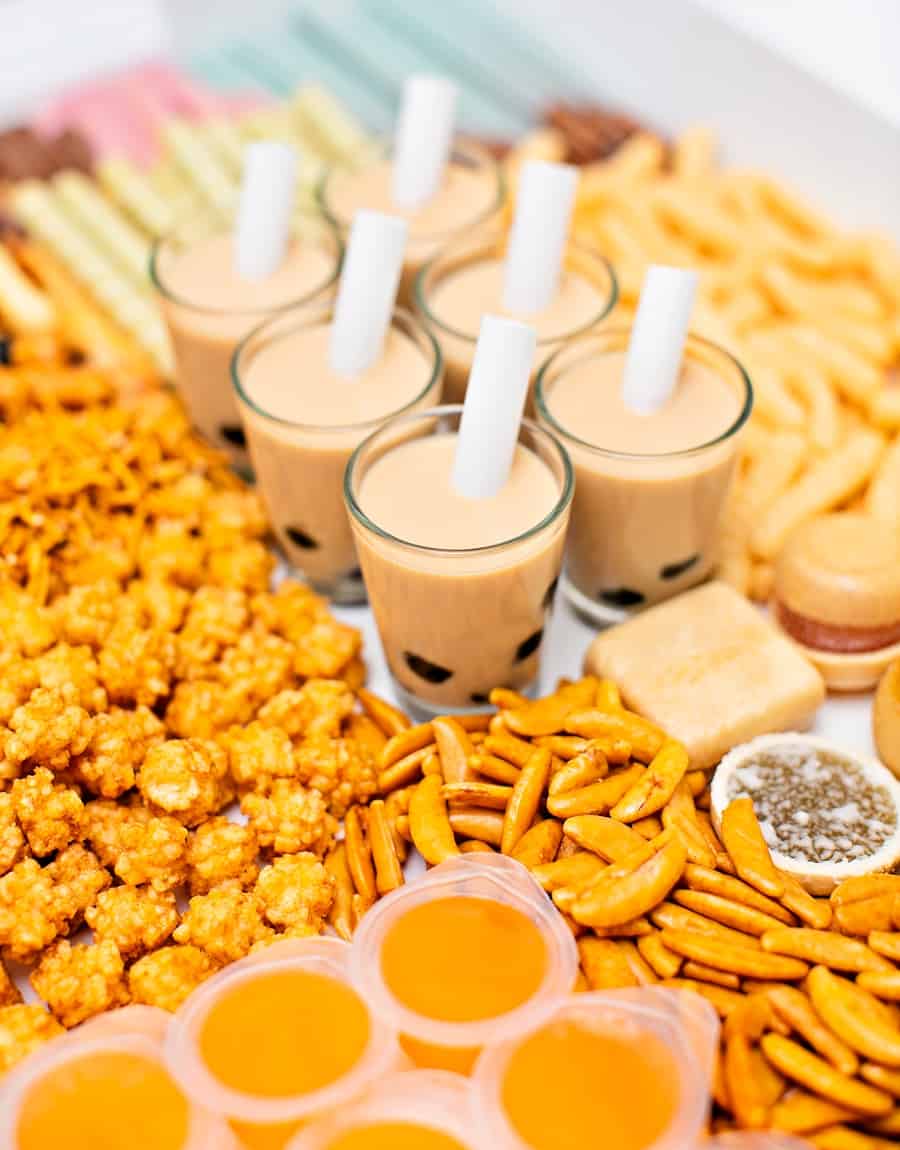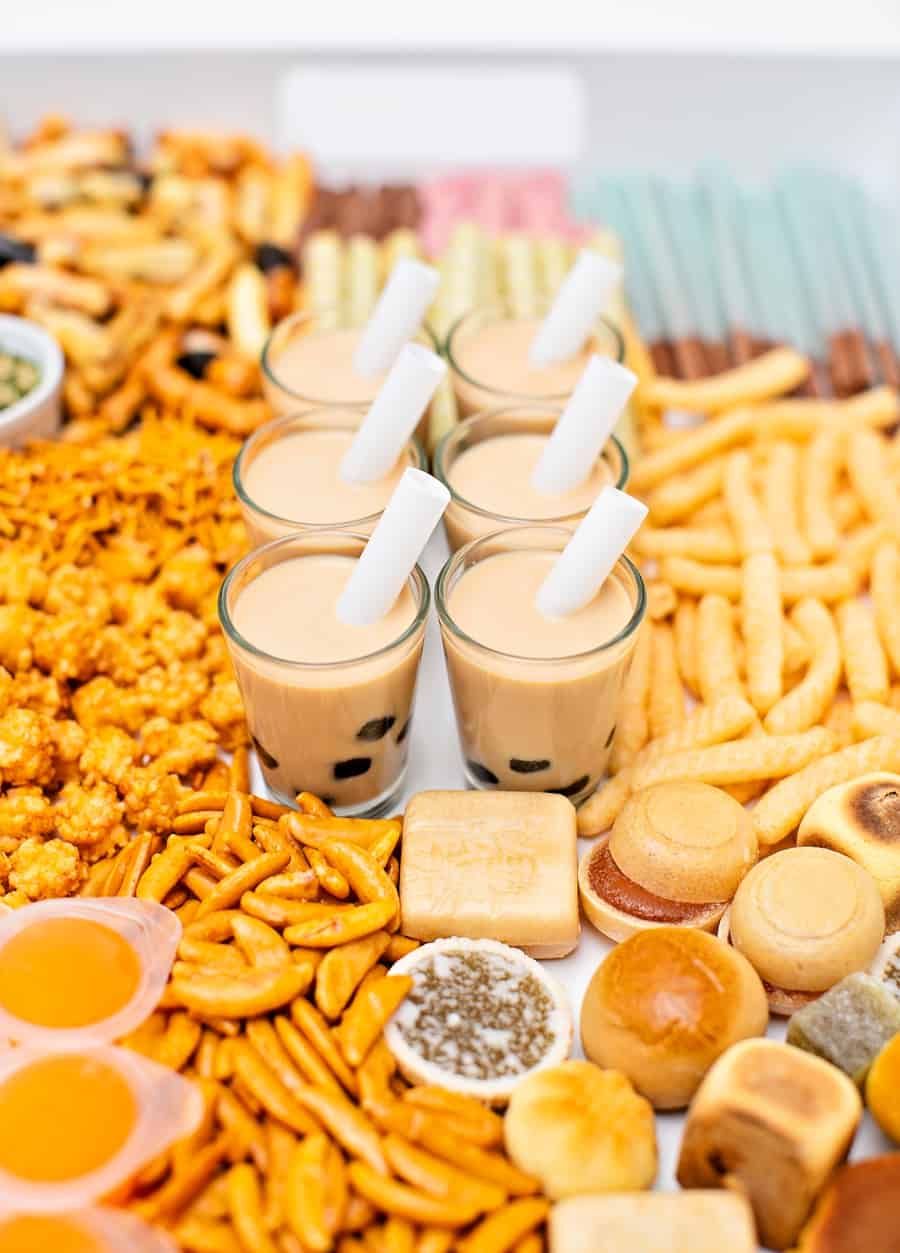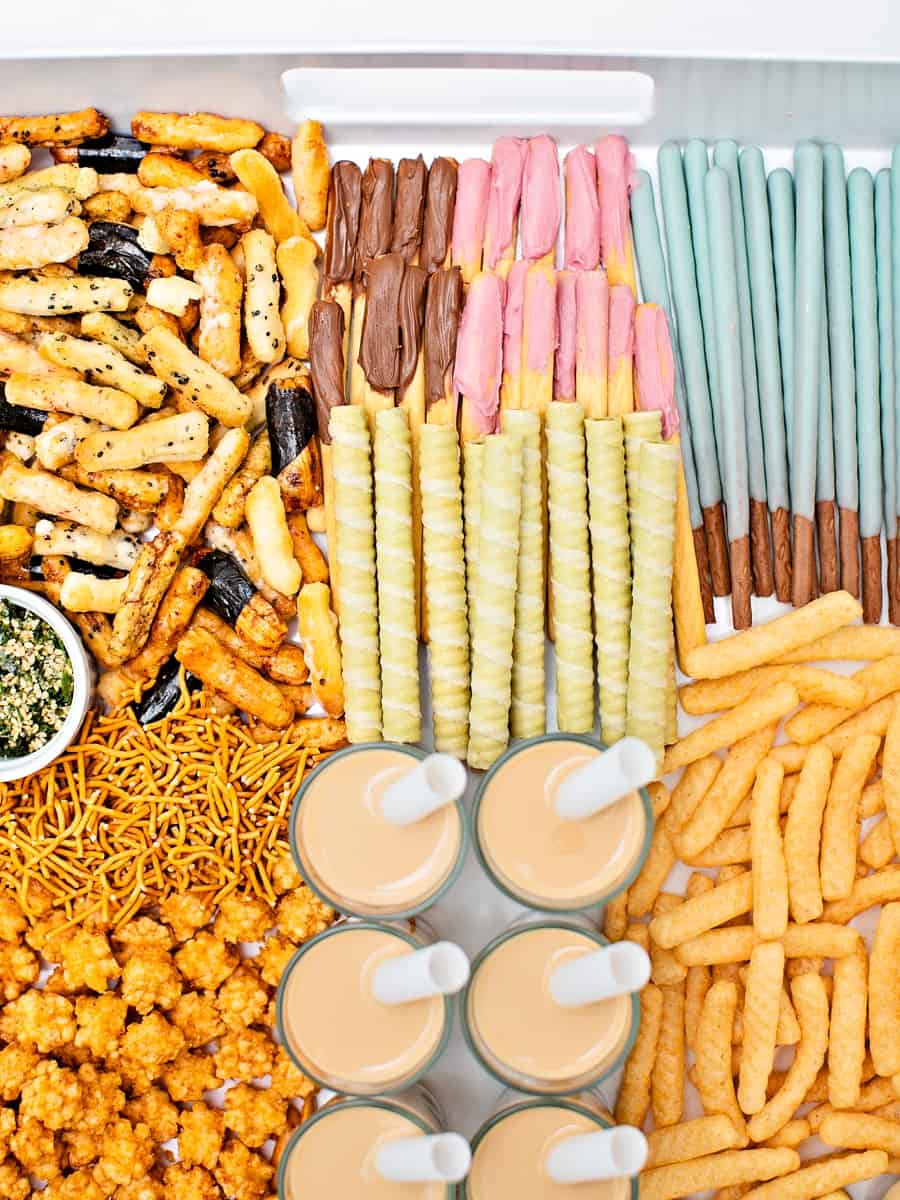 What's the best way to plate a charcuterie board?
There really isn't a right or wrong way to plate a charcuterie board. If it looks good to you then it's a great looking board! In minutes, hungry hands will consume the board, so don't worry too much about the look!
Here are a few tips though to make your snack board Instagram worthy:
Group like items together (for example, we added the sweet chocolate sticks and wafers together)

Think of your star item (in our case this was the boba drinks) and place them front and center so they get the attention you want.

Think of color composition and try to plate for an interesting color palette.

Pack it in well! Don't leave blanks spots or holes and in between snacks.

This wasn't the issue in our case but don't place items that can get moist with dry items. E.g. don't place olives next to dry crackers that can soak up liquid from the olives.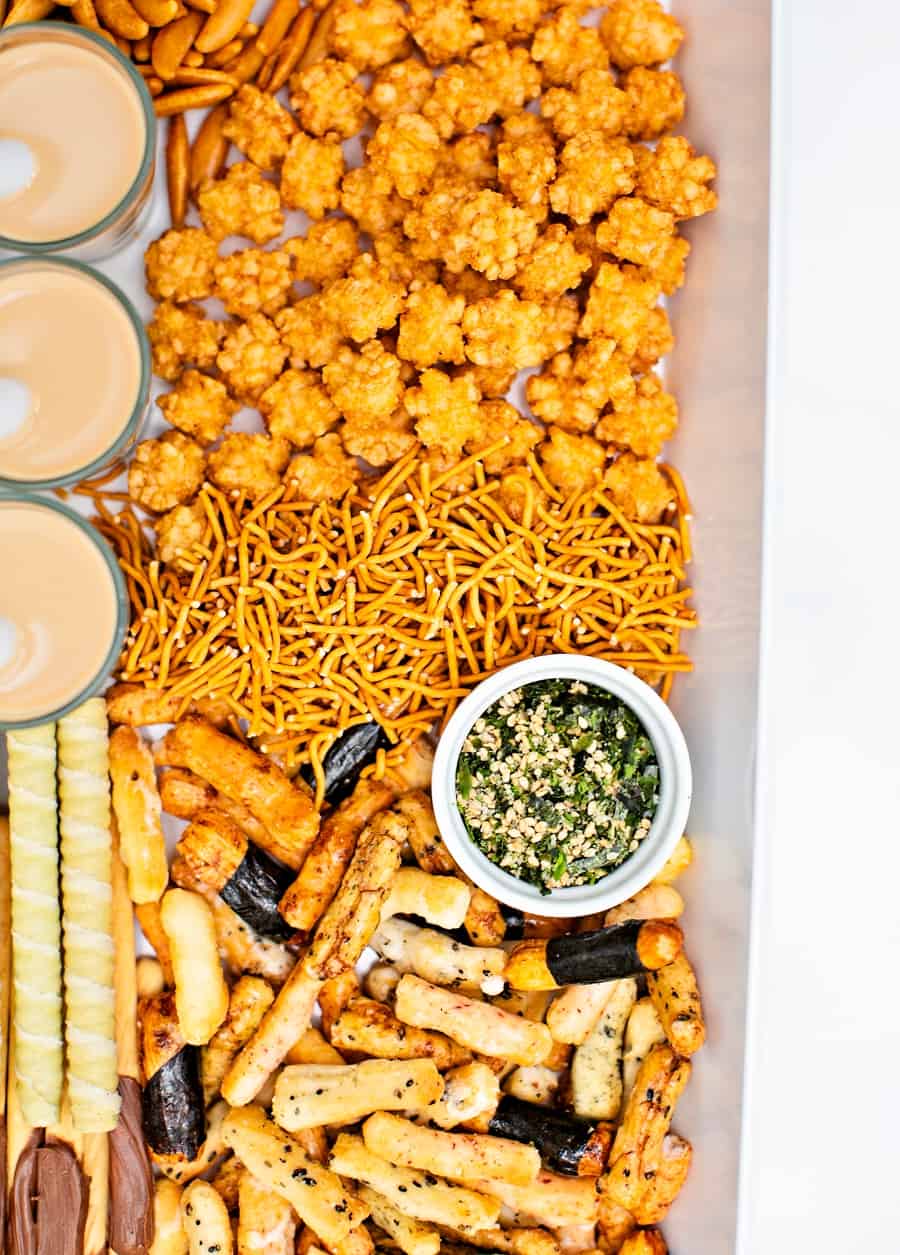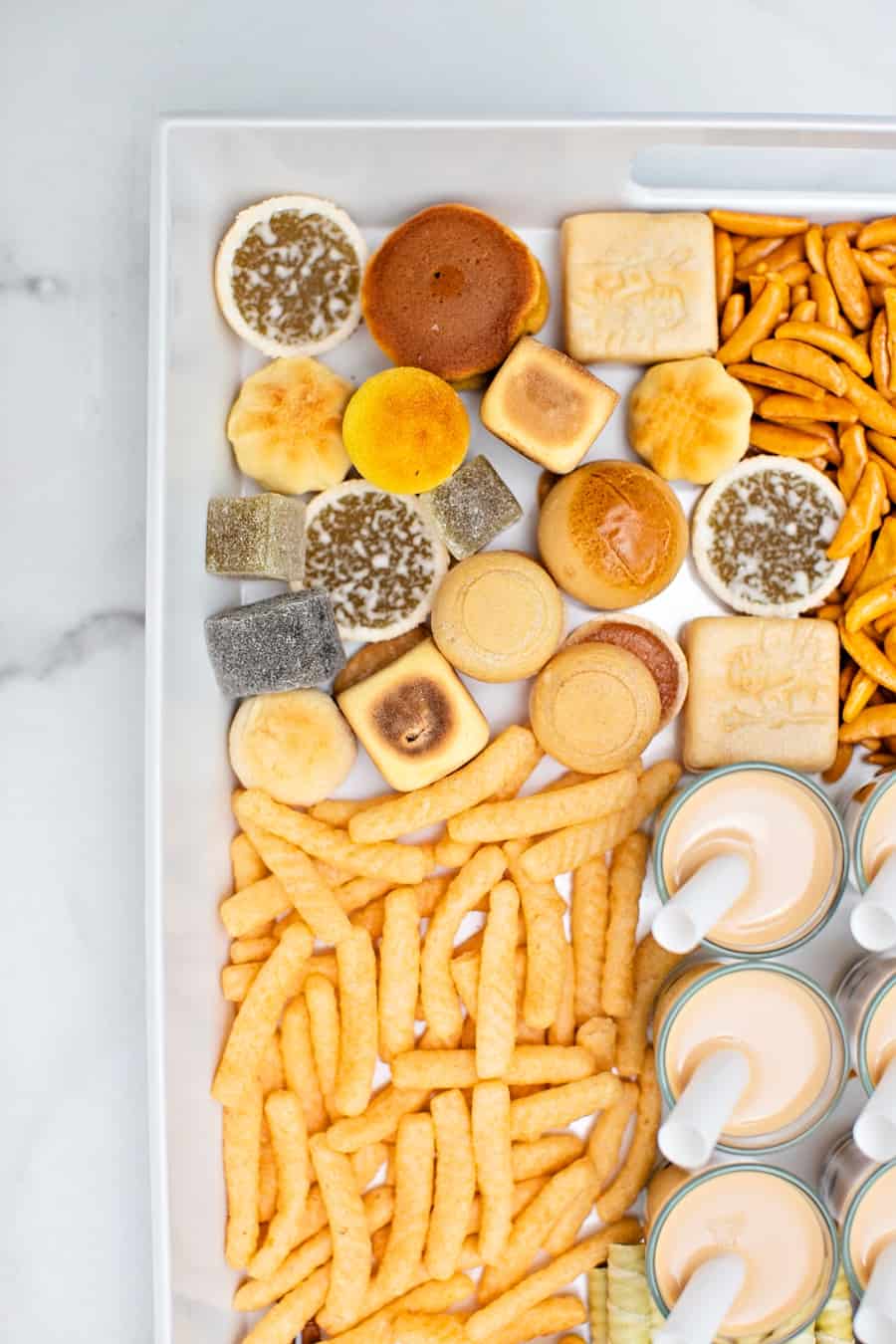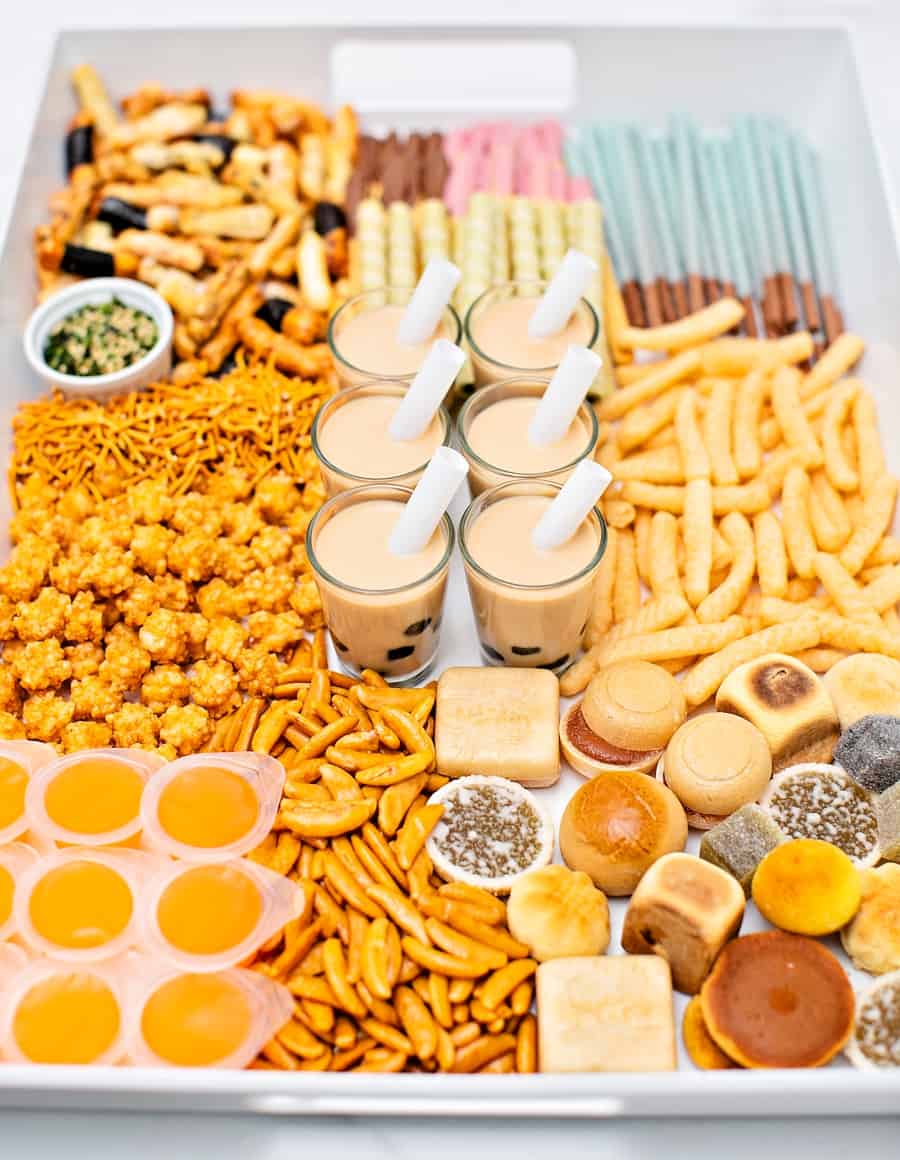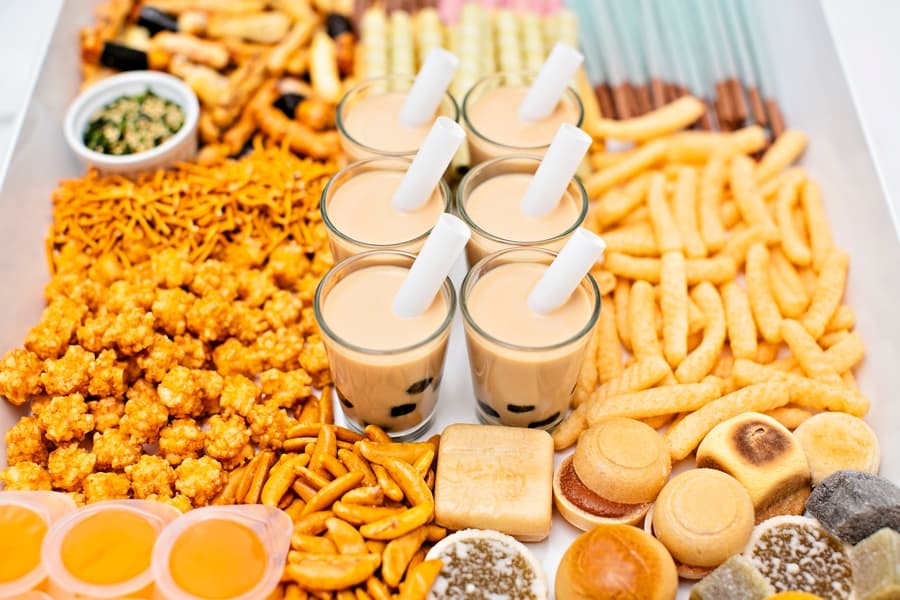 We wish you a happy Chinese New Year and Luna Year! And hope you enjoy this Asian Snacks Board anytime of the year!
You May Also Like
Christmas Charcuterie Dessert Board