Follow us on Instagram for more fun food ideas for kids!
Make Valentine's Day a whole lot sweeter with this Valentine Candy Board!
We've been sharing lots of healthy Valentine treats for kids, but life is about balance and that includes all major holidays. Cue this sweet Valentine Candy Board. It's basically an edible charcuterie tray, except instead of cheese and meat, it's filled with candy, gummies, cookies and chocolates.
What's great about this Valentine Candy Board is that you can create it record time, no fancy baking or ingredients involved here.
Also you can't go wrong with it. Don't have candy gummies? Substitute for another favorite candy.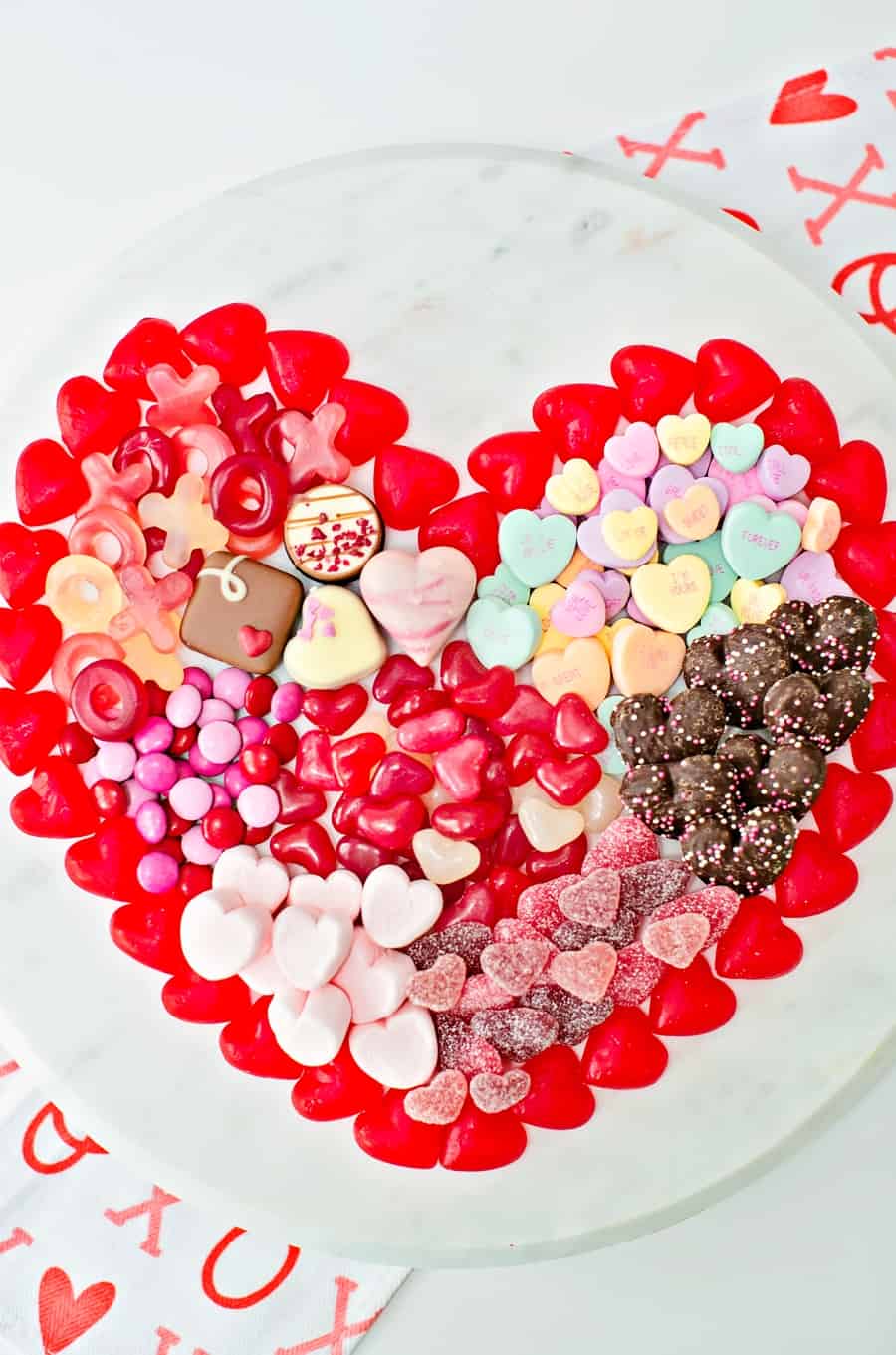 What do I need to make a Valentine Candy Board?
First, we do suggest in keeping with the colors pink, red and white though! It is a Valentine's Day themed dessert after all.
We created our board in the shape of a heart to continue the love theme.
Now the fun part, get the candy ingredients! This is probably the most fun shopping trip your kids will ever have! Involve them in helping pick out Valentine Candy and treats.
We got a lot of our candy from Trader Joe's which has a great selection of seasonal Valentine candy. We used their gummy XOX candy, chocolate, cookies, and jelly bean hearts. At our big grocery store, we used candy red hearts to outline the board, conversation hearts, Valentine M&M's, heart marshmallows, and heart gummies.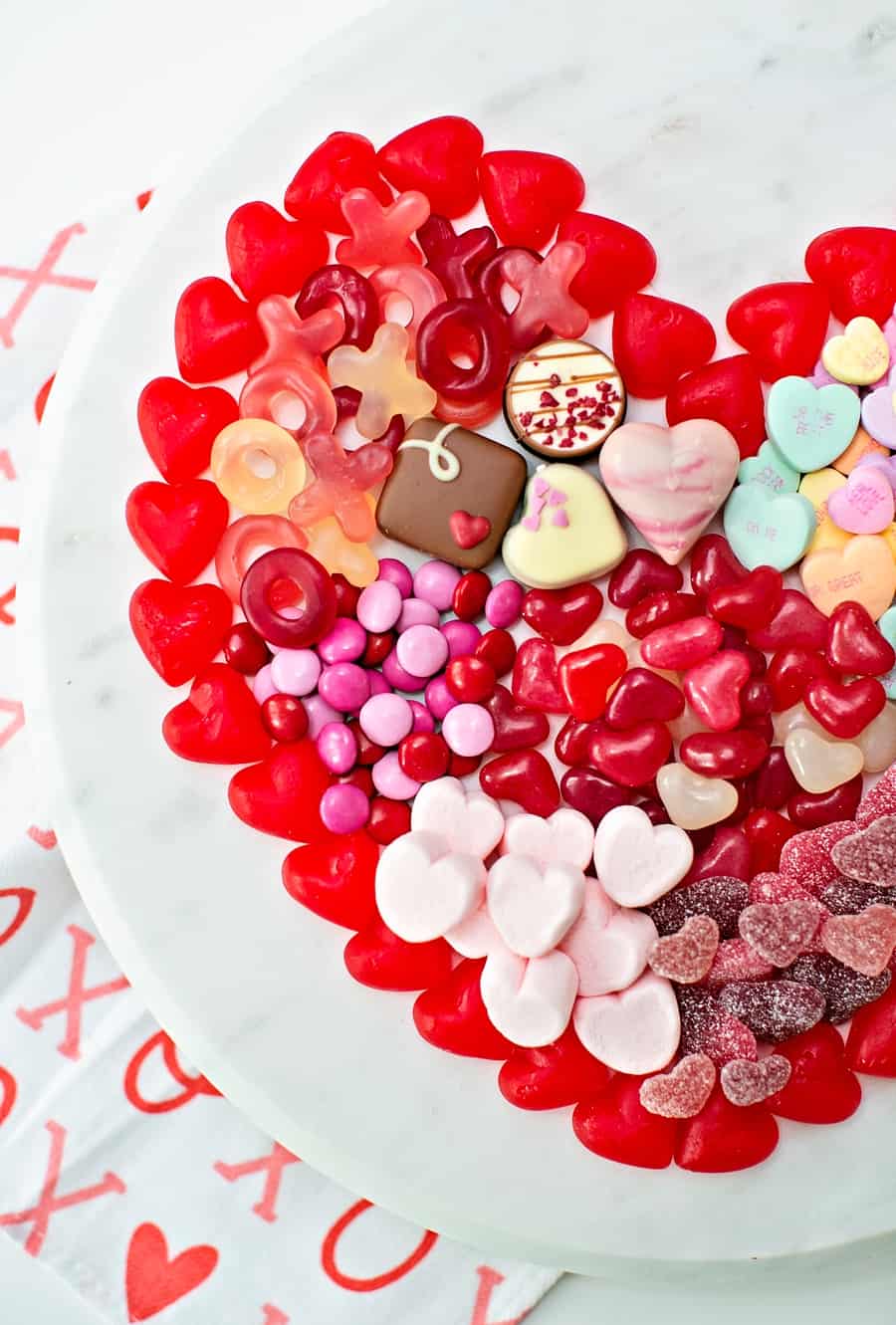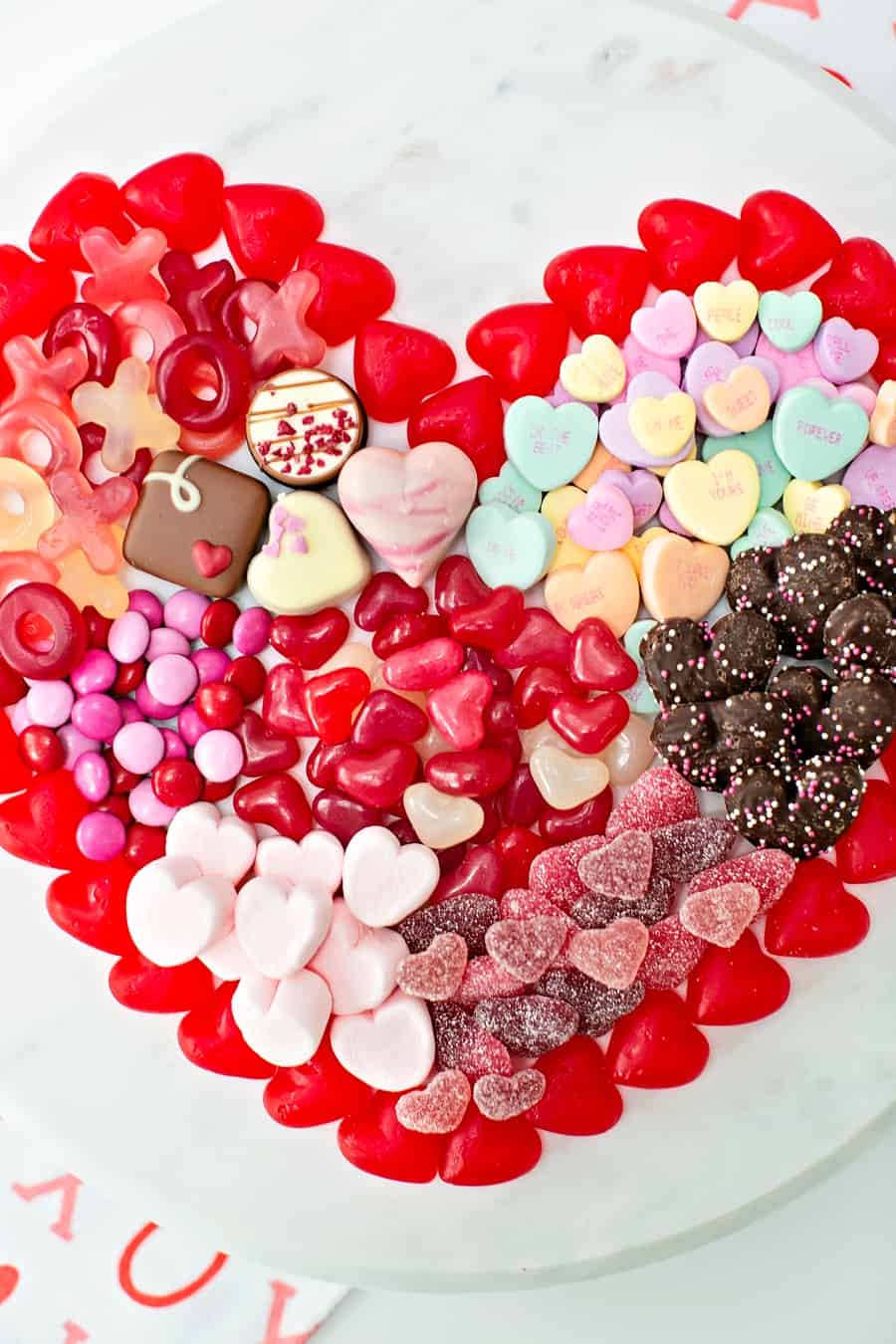 How do you get a perfect heart for your Valentine Candy Tray?
The secret is using a piece of parchment under the board. You will want to cut out a heart from parchment paper that fits inside your board. Then layer your candy on top.
There isn't really one way to layer your treats. But we do recommend placing them in sections so they are appealing and provide a sense of color and interest.
How should I display my Valentine dessert board?
This makes a delicious and sweet eye-stopper for any guest! Bring it out front and center for your Valentine party.
Another tip is to bring it out with small cello bags and ribbons so guests can take home a bag of candy Valentine favors. Kids will go crazy for this option!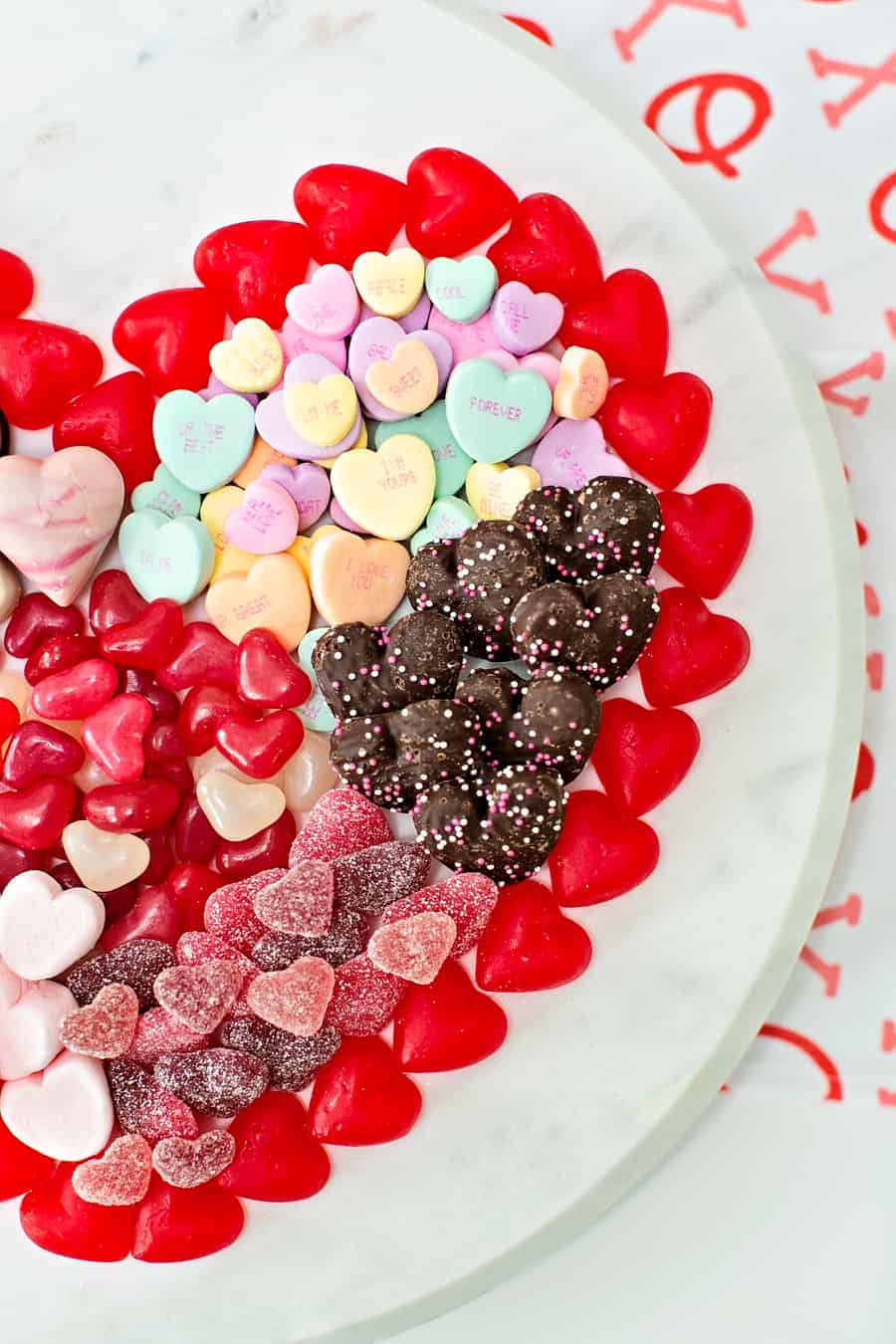 We hope these tips inspire you to make your own Valentine Candy Board!