By using this site, you agree to our Terms of Use. This post may contain affiliate links. Read our disclosure policy.
Follow us on Instagram for more fun food ideas for kids!
We Tried Trader Joe's Chocolate Plantain Chips. Here is our honest thought of them as a healthier kid snack option.
Trader Joe's comes up with some really interesting and unique snacks and treats. Sometimes their newest snacks are hard to get a hold of because they become so popular. We managed to snag a bag of their new snack, Trader Joe's Chocolate Plantains drizzled with dark chocolate and sprinkled with sea salt. Long title, simple snack for kids! The name of this product is exactly what it is and it's interestingly addicting. At first, my kids weren't sure about this new item. We have tried the Salted Plaintain chips before, but they were not sure about how the addition of chocolate might taste. We were pleasantly surprised. They are definitely a unique snack being that they are both salty and sweet, but a great combination.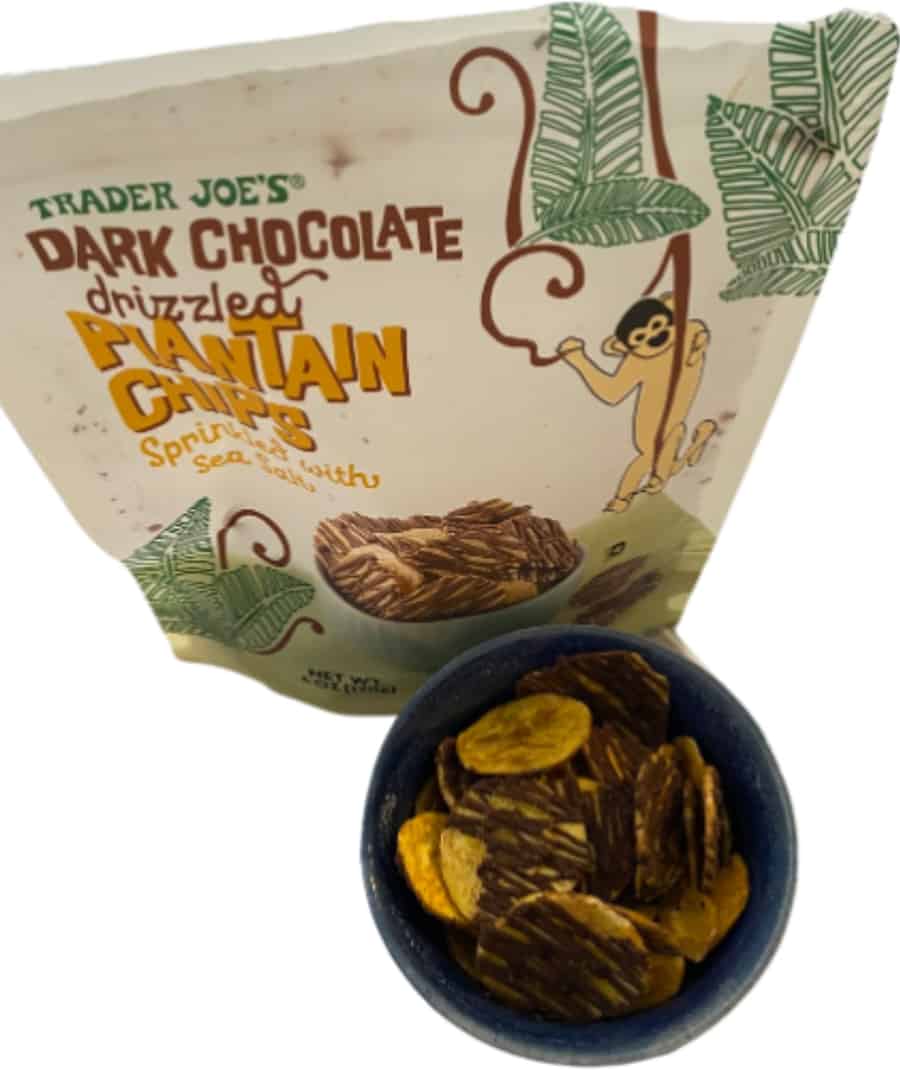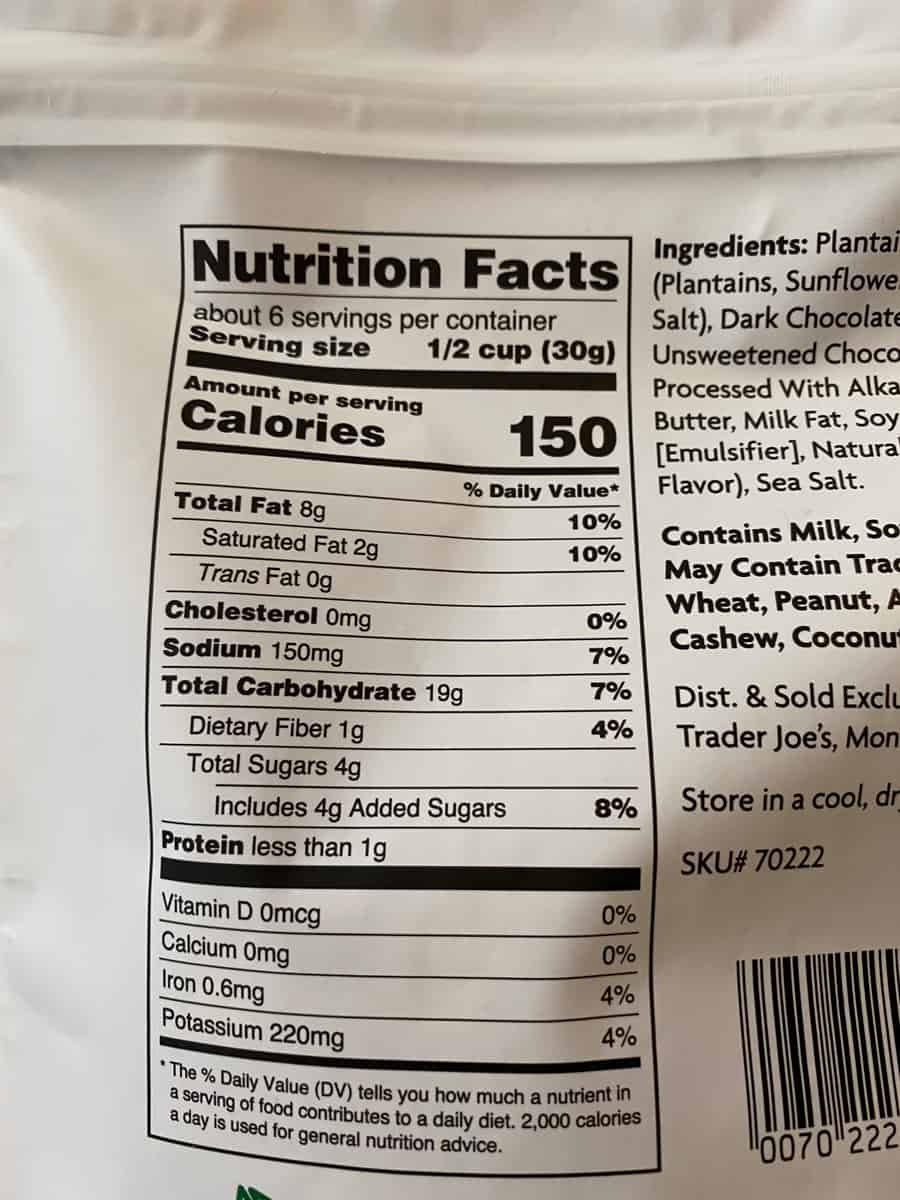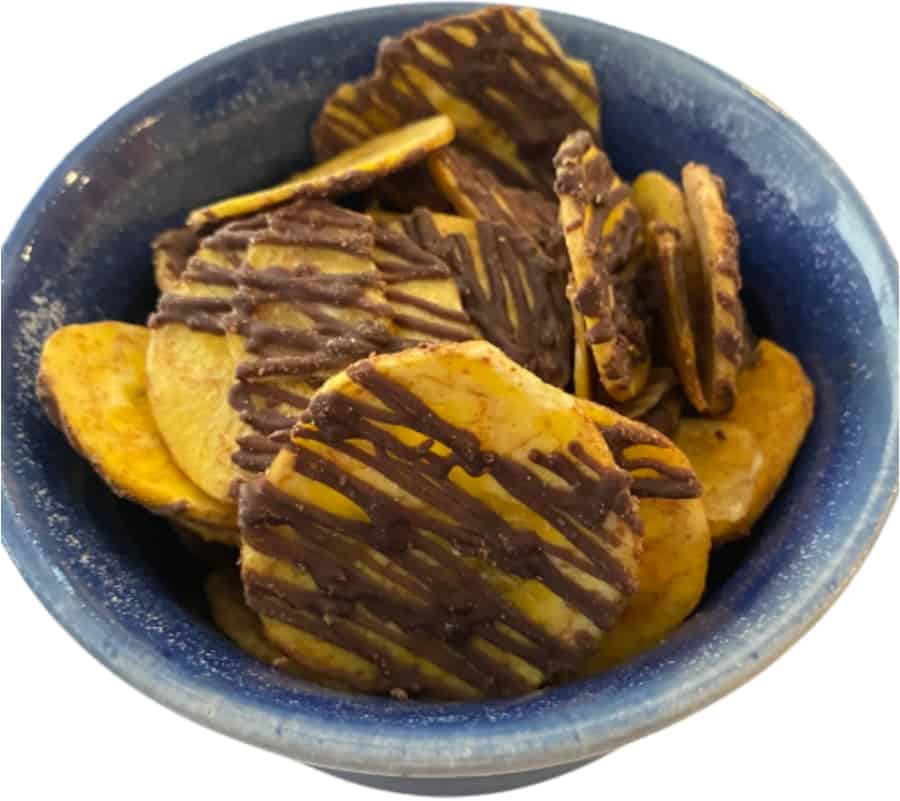 What are the Ingredients in These Dark Chocolate Drizzled Plantains?
Trader Joe's has taken crispy plantain chips and added a drizzle of chocolate. The chips are then given a sprinkle of sea salt for that extra salty-sweet taste. These crunchy plantain chips are a great alternative to regular chips as they also satisfy your sweet tooth! The chocolate drizzles add a fun element to the look of the chips – they would add a fun element to any snack tray. The chocolate is not super sweet and they just add a drizzle so it doesn't overpower the taste of the plantain.
Although the portions are good in this bag, these might be one of the snacks you hide away from your children so you can keep them to yourself. Admittedly, they are a bit messy when the chocolate melts on their fingers. They would make a good side to a favorite sandwich or another sit-down meal. Unfortunately, we don't feel these would be a good school lunchbox snack as they would melt on hot days and be a bit of a mess. But, they would definitely add some pizazz to any snack time.
What do Trader Joe's Dark Chocolate Drizzled Plantains taste like?
We love this as an alternative to eating chips and a chocolate bar – much healthier! These plantain chips are also a great alternative to boring granola bars. Kids love sweets and salty crunchy snacks and this is a great alternative and it's like getting two snacks in one! Try and get your hands on this cool-looking sweet and salty snack soon. Trader Joe's tends to make many of their products seasonal, so you have to get them while you can!
You Might Also Like