By using this site, you agree to our Terms of Use. This post may contain affiliate links. Read our disclosure policy.
Follow us on Instagram for more fun food ideas for kids!
This Rice Krispie Turkey Drumstick Treat is an awesome Thanksgiving food for kids. Simple, tasty, and ready in minutes!
Thanksgiving will be here before you know it and that means everybody is already planning out their menus and trying to figure out what they're going to cook. But in our house, we already know one menu Thanksgiving item for sure that we'll be whipping up. This Rice Krispie Turkey Drumstick Treat is a Thanksgiving favorite in our house!
The kids find it HILARIOUS that we make this up every year and it's a family tradition that I look forward to as well. They think it's fun to "prank" people by showing them their turkey legs and then actually telling them that it's their dessert.
The kids love eating this for their Thanksgiving "dinner" and I don't mind letting them eat dessert before their meals when it comes to this fun and tasty treat.
Cook up this turkey dinner and let the kids join in on the fun!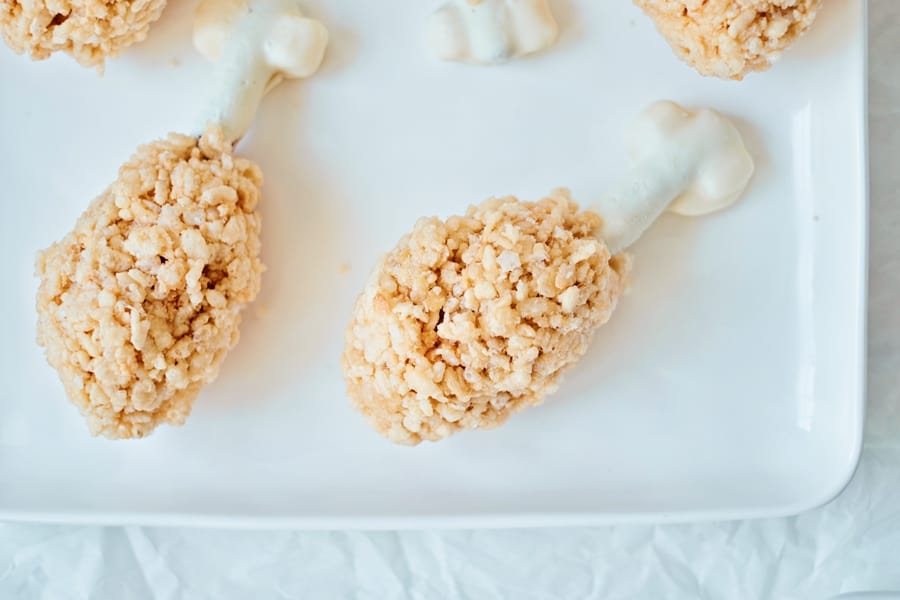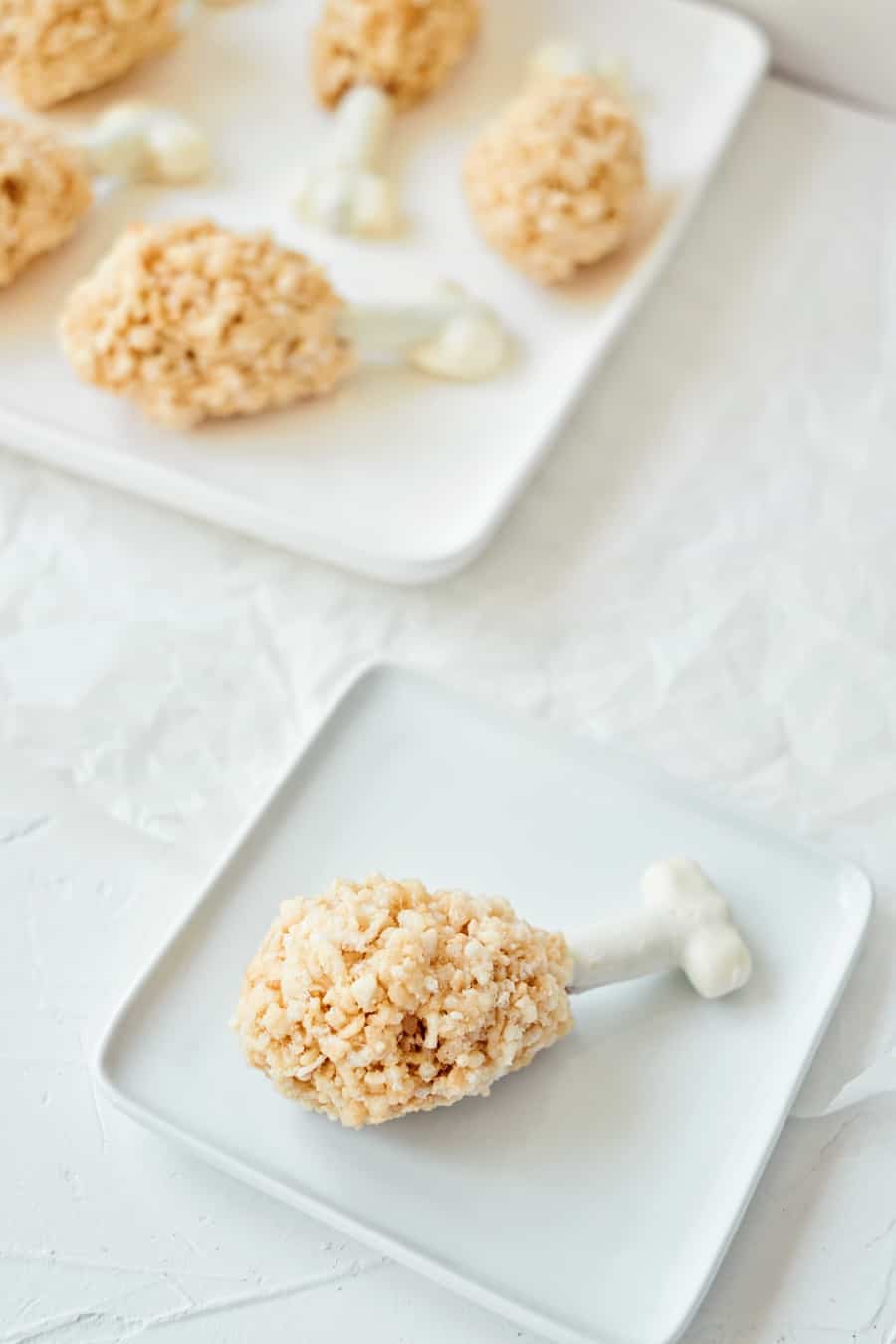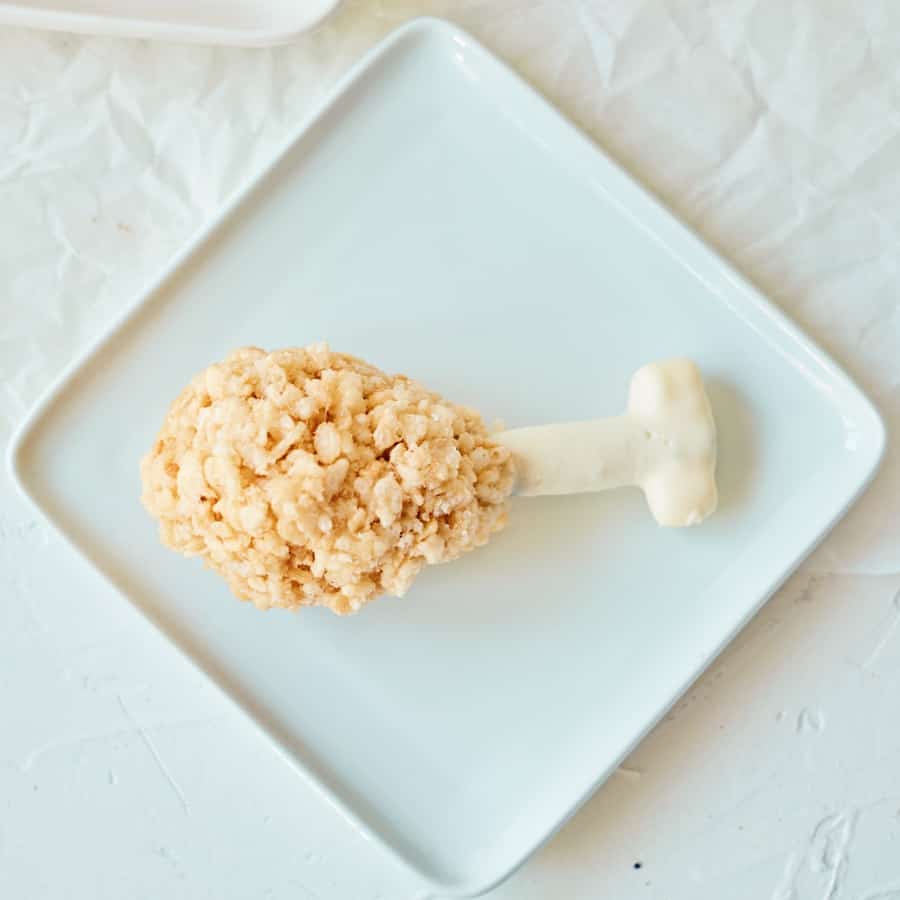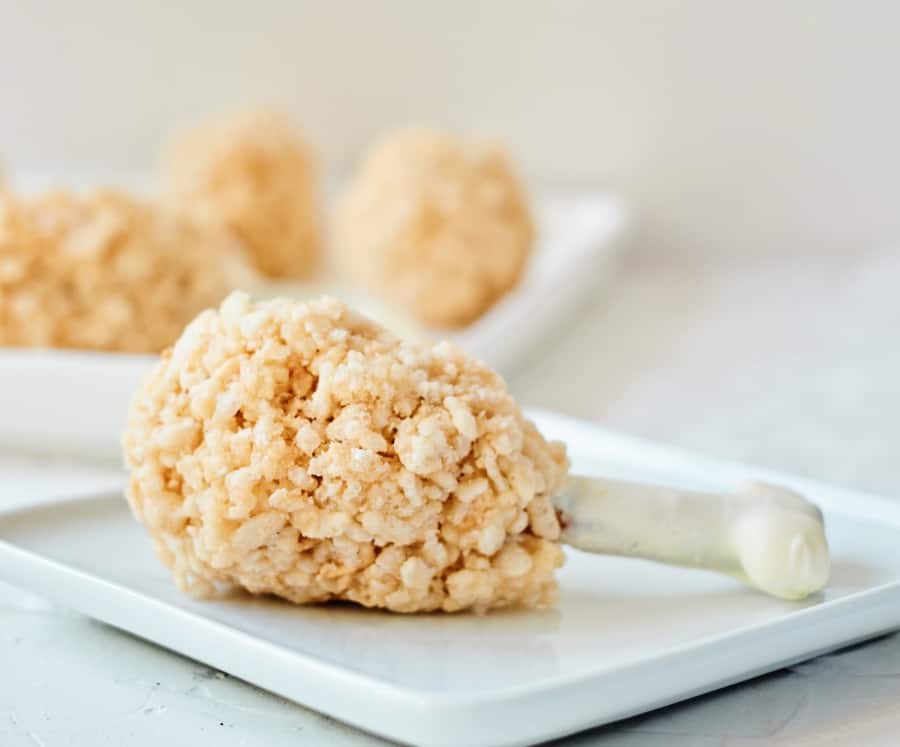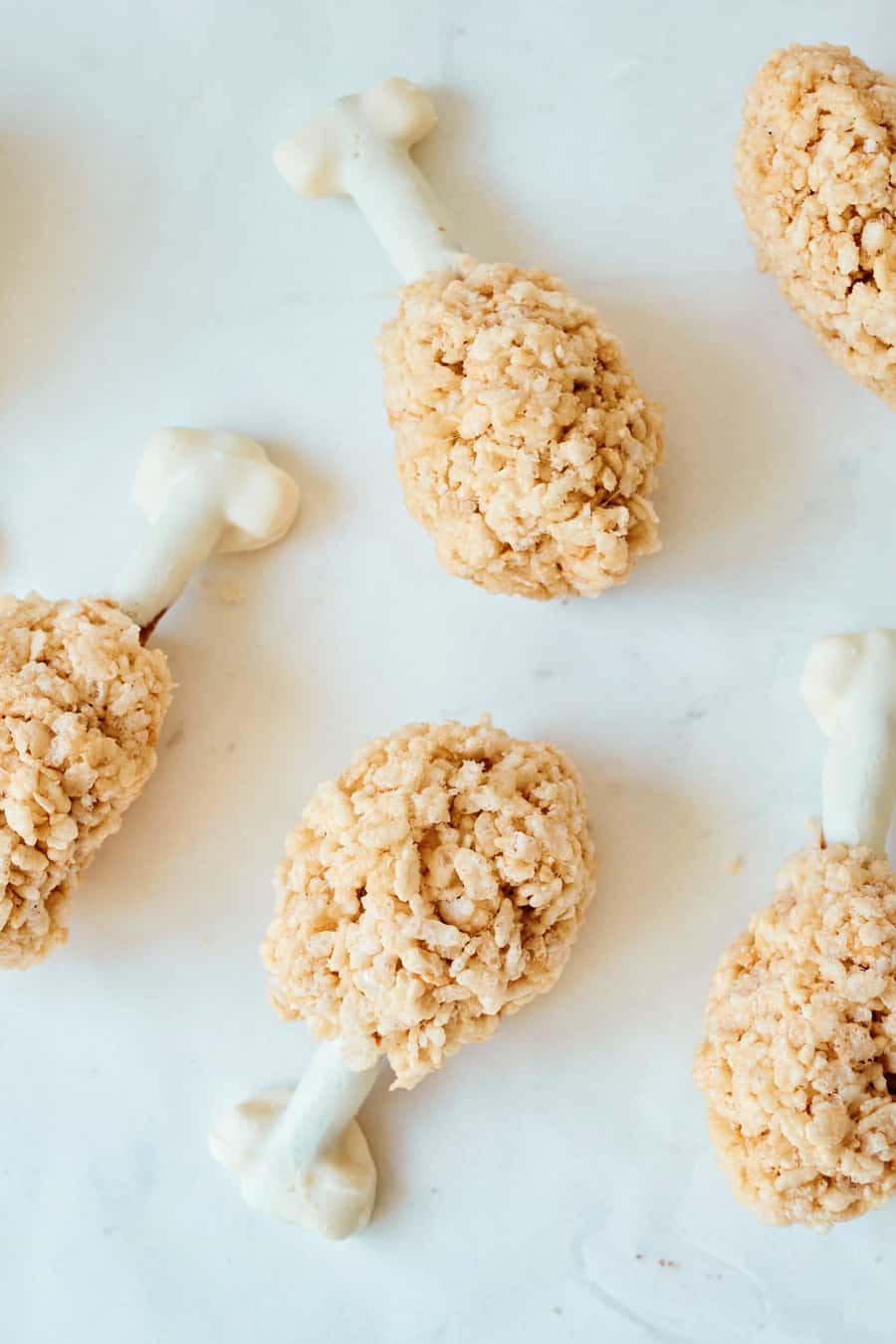 How do you get this rice Krispie treat to actually look like a real turkey leg?
It's all about creative talent! The kids will love taking charge of this one and using their creative abilities. It does take a bit of molding and patience to get them looking this way but the end result is absolutely worth it.
The "meat" is actually the rolled-up Rice Krispies and the "bone" is a pretzel rod covered in chocolate. And the best part? Everything about this treat is edible and delicious!
How long does it take to make this Rice Krispie Turkey Drumstick Treat?
It's not a long process but it does take a little bit of time. Melting the marshmallows and stirring it all together is just a few moments of time. The real time constraint is getting them molded into the "turkey legs" but that's all part of the fun!
The kids will get to make them as big or as small as they want and then eat them up, too.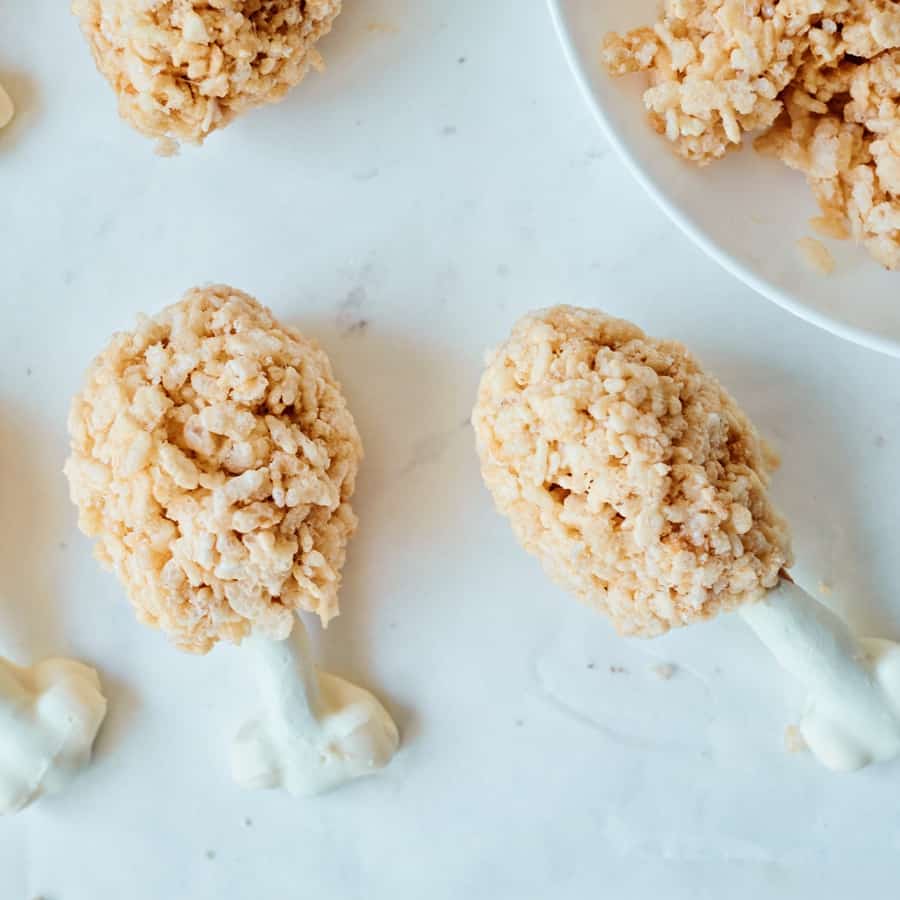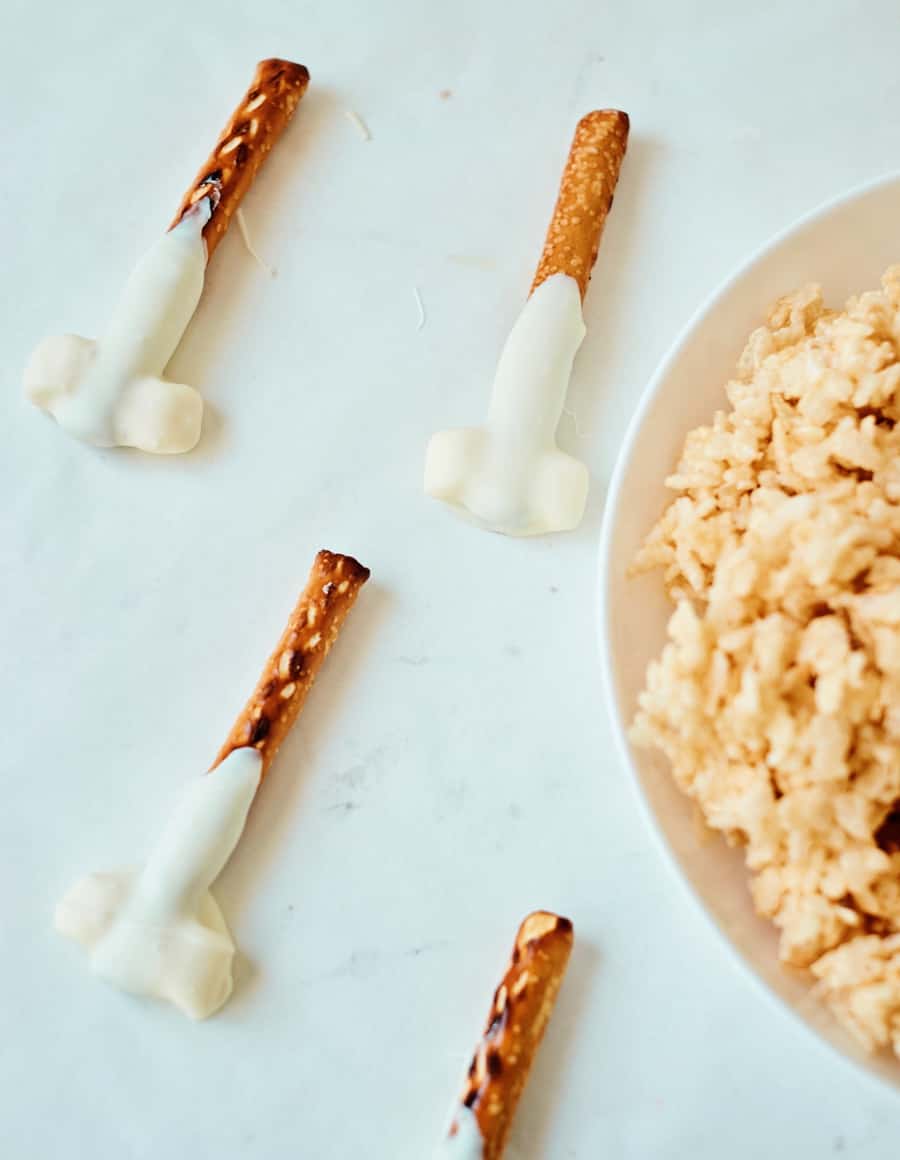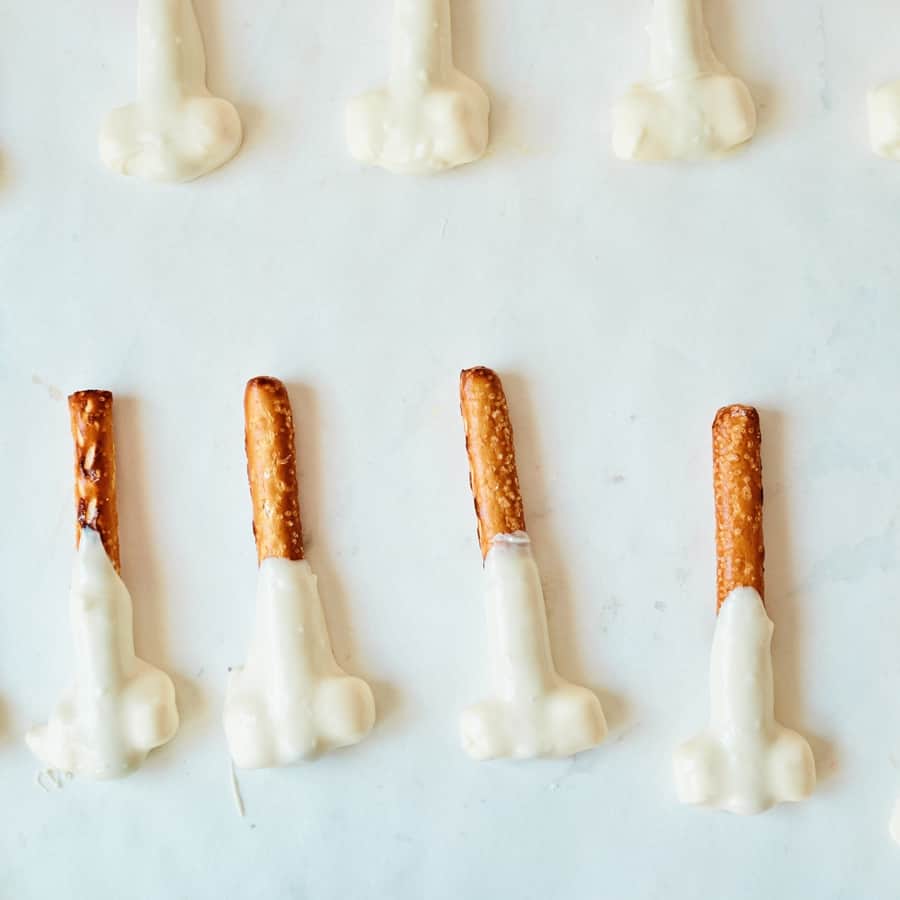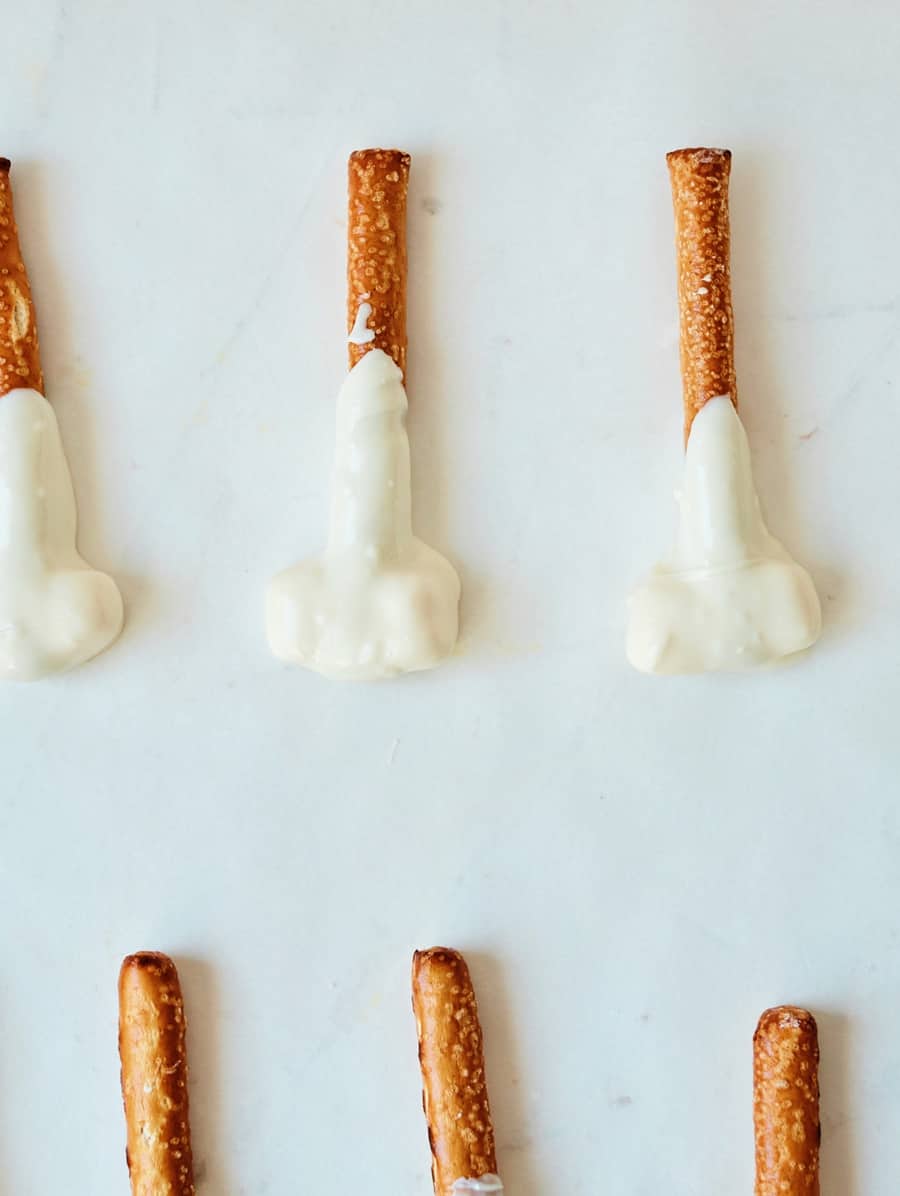 Rice Krispie Turkey Drumstick Treat – Ingredients
All you need to make this simple Thanksgiving treat is below!
Rice cereal

Butter

Marshmallows

Pretzel sticks

Mini marshmallows

White chocolate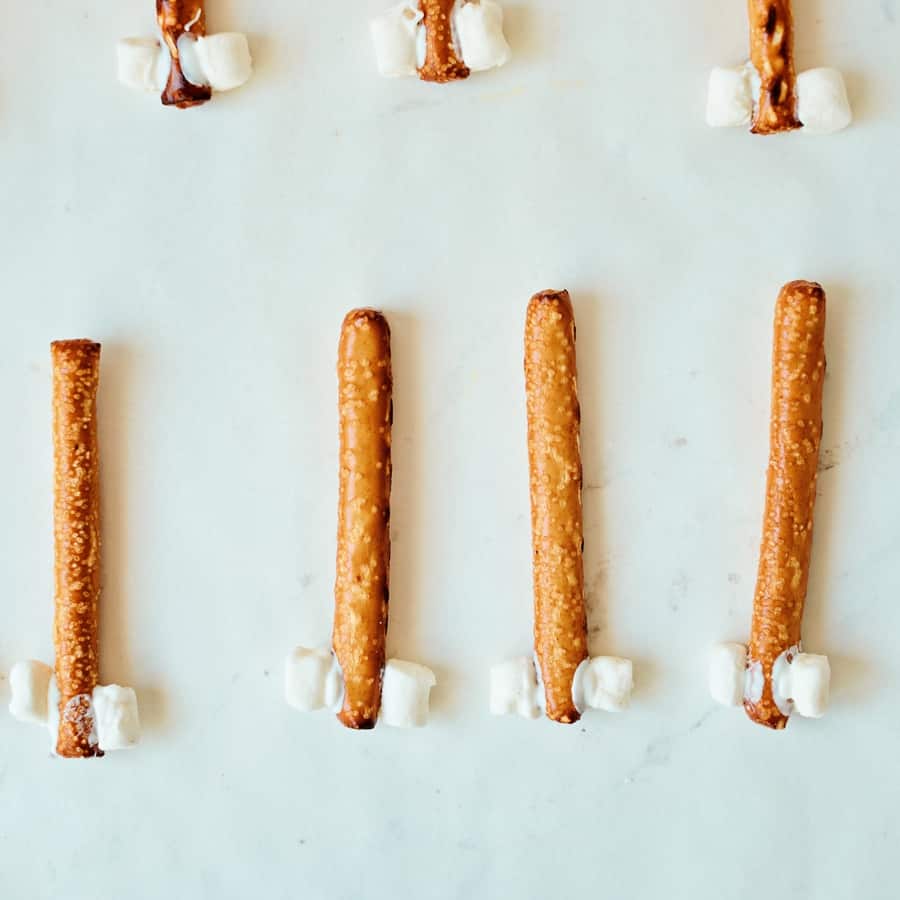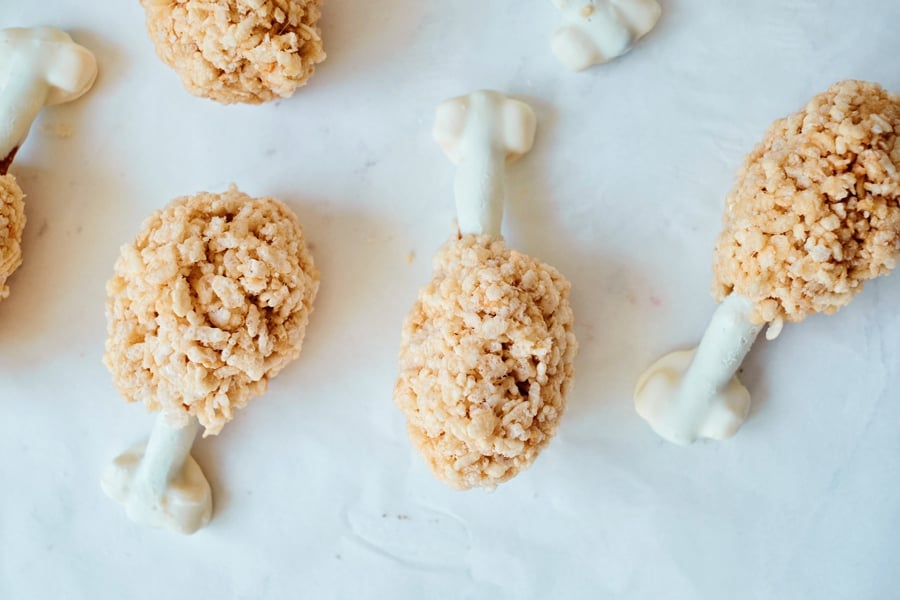 Simple tips for making this Rice Krispie Turkey Drumstick Treat
Make certain to "mash" the Rice Krispies tightly to form the "meat" of the drumstick so that it holds its shape and sticks together.
Be certain to press the base of the drumstick tightly together with the pretzel stick so it's sturdy and able to hold it up easily.
Rice Krispy Turkey Drumstick Treat
This is the easiest rice Krispy recipe, ever!
Ingredients
5 cups of rice cereal

l¼ cup of butter

4 cups of marshmallows

Large pretzel sticks

20 mini marshmallows

1 cup of melted white chocolate
Instructions
Melt butter and marshmallows in a heavy bottom pan

Mix in rice cereal and set aside once combined. You want the mixture to cool.

Attach two mini marshmallows to the bottom of the pretzel stick with a dollop of white chocolate. Place in the fridge for 5 minutes to set

Remove from the fridge and dip the bottom half of the stick into white chocolate and place back on to a parchment-lined tray.

Place back into the fridge for 5 minutes

Remove and make your "chicken" by attaching a ball of Rice Krispy cereal and molding it with your hands.
More Delicious Recipes to Try: