By using this site, you agree to our Terms of Use. This post may contain affiliate links. Read our disclosure policy.
Follow us on Instagram for more fun food ideas for kids!
These Nutter Butter Ghost Cookies make cute and spooky Halloween treats kids can make! Fun cookie decorating craft to celebrate Halloween.
Since Halloween is right around the corner, you probably don't have time to scramble and make elaborate Halloween desserts. Cue these cute and spooky Nutter Butter Ghost Cookies! These adorable Halloween treats come together in minutes with just a few simple ingredients. Plus they're super fun for kids to help make.
Nutter Butter Ghost Cookies – Ingredients
Makes 10 cookies
1 cup white chocolate chips
10 Nutter Butter Cookies
1 tube Betty Crocker Cookie Frosting in black–you can sub in melted chocolate chips and use a
toothpick for them OR a small tube of black gel frosting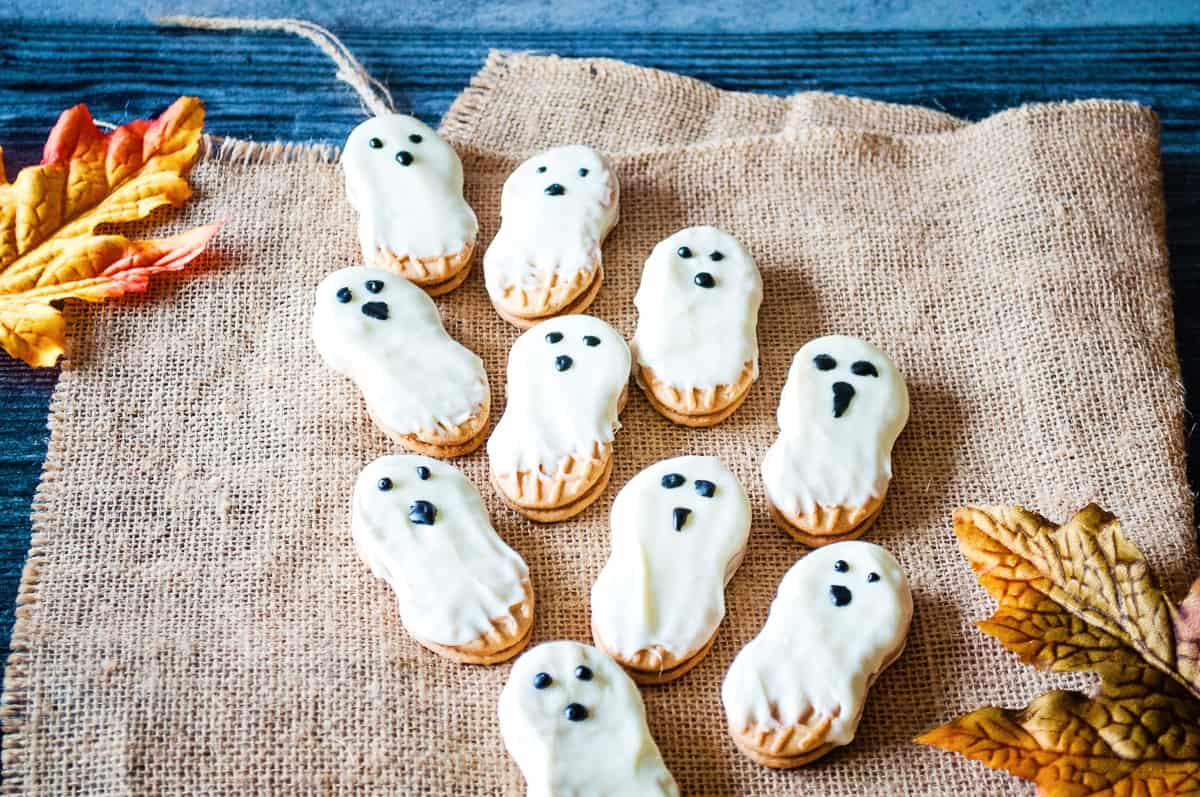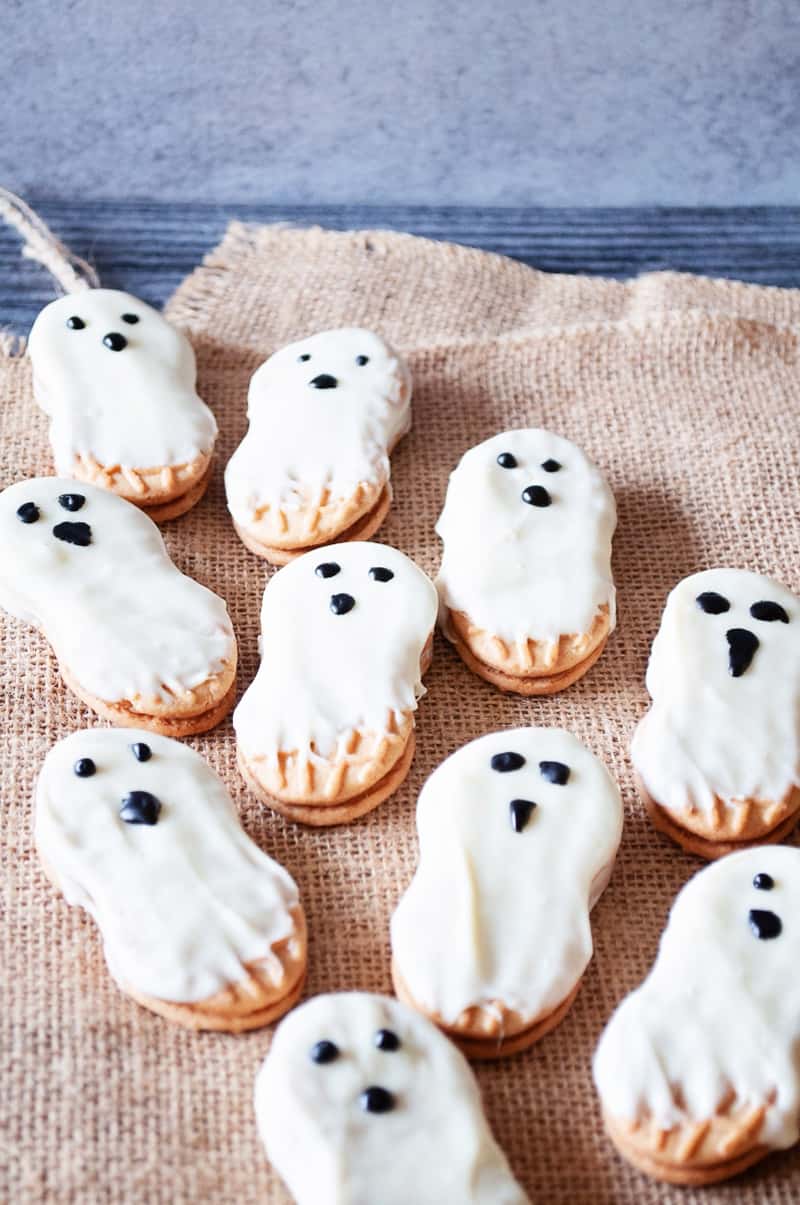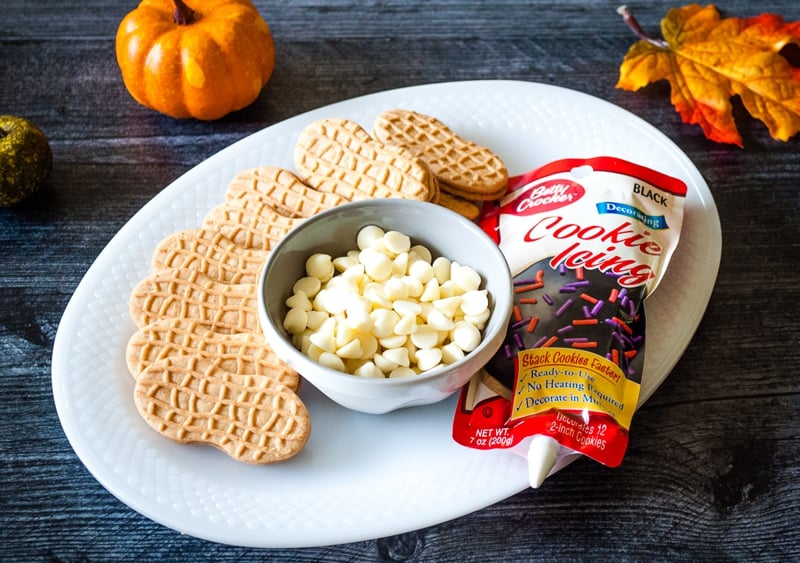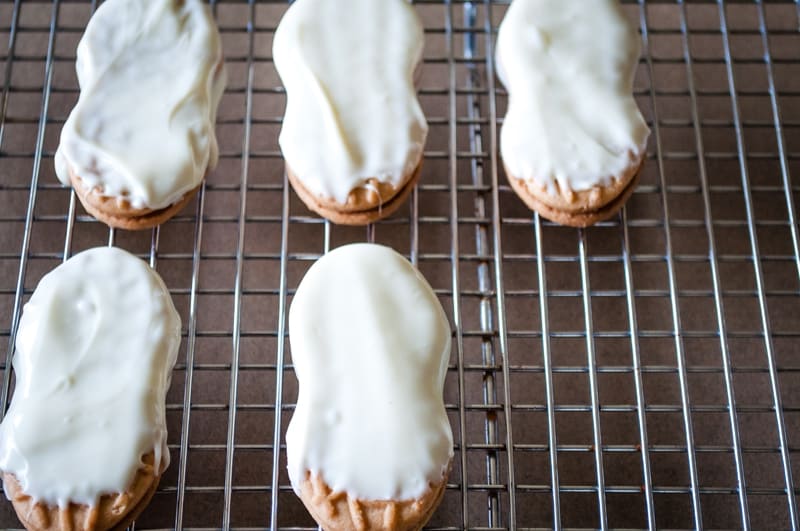 INSTRUCTIONS
Melt the white chocolate chips, either in mason jar in a pan of warm water or in the microwave
Be careful not to scorch it or heat it too hot
Carefully dip the top 3/4s of the Nutter Butter in the melted chocolate
Use a butter knife if needed
Lay them on a cooling rack to drip and then move to sheet of parchment to cool completely
Once cooled snip off the top of the black frosting pouch so the opening is very small
Use the frosting to make eyes and mouths
You can also use a toothpick to dot on the frosting as desired
Leave to set up and then serve!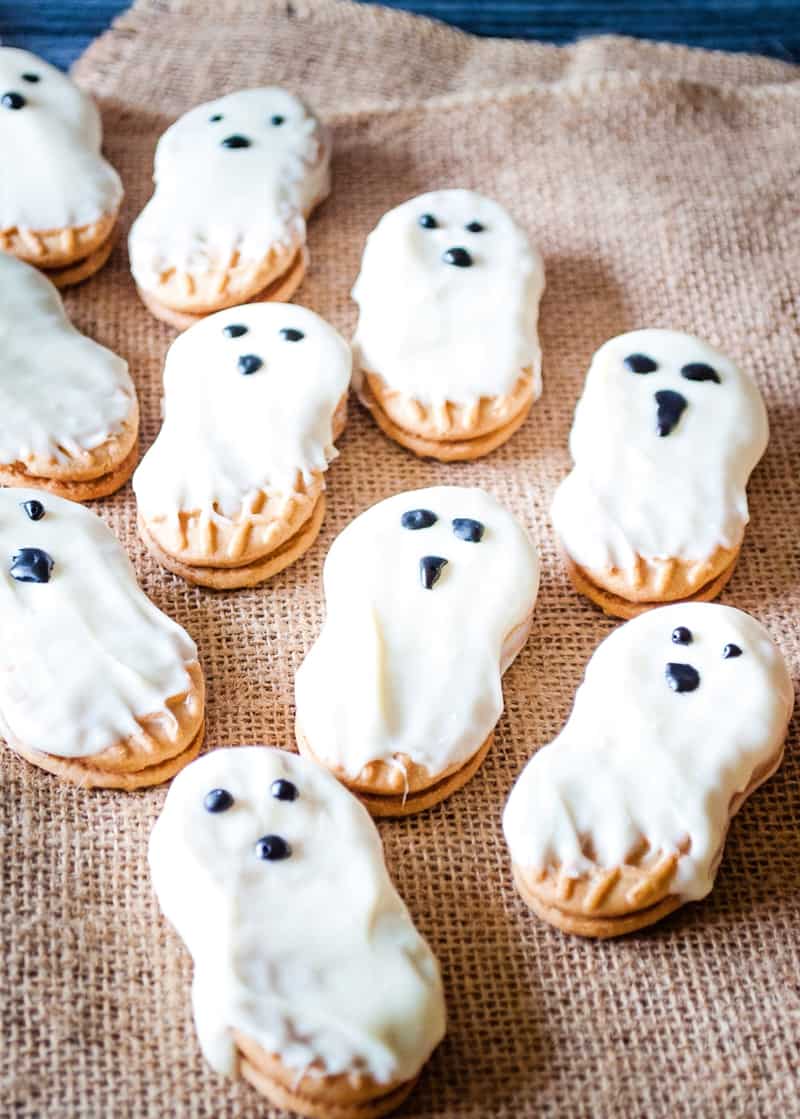 More delicious Halloween treats to try: