By using this site, you agree to our Terms of Use. This post may contain affiliate links. Read our disclosure policy.
Follow us on Instagram for more fun food ideas for kids!
This Garlic Bread Grilled Cheese sandwich is made with just two ingredients and is the perfect simple and tasty lunch or dinner idea!
Have you ever been stuck in a rut on what to feed the kid and you literally keep coming up with a loss? I've been there and honestly some days, I'm still there. Which is why I love this sandwich food hack!
But one thing that I've realized when cooking for kids is that simple meals can be the best meals. This is why I'm pretty much obsessed with this Garlic Bread Grilled Cheese recipe…because it's fast, it's easy, and the kids literally gobble up every single bite. It's the perfect easy lunch for kids!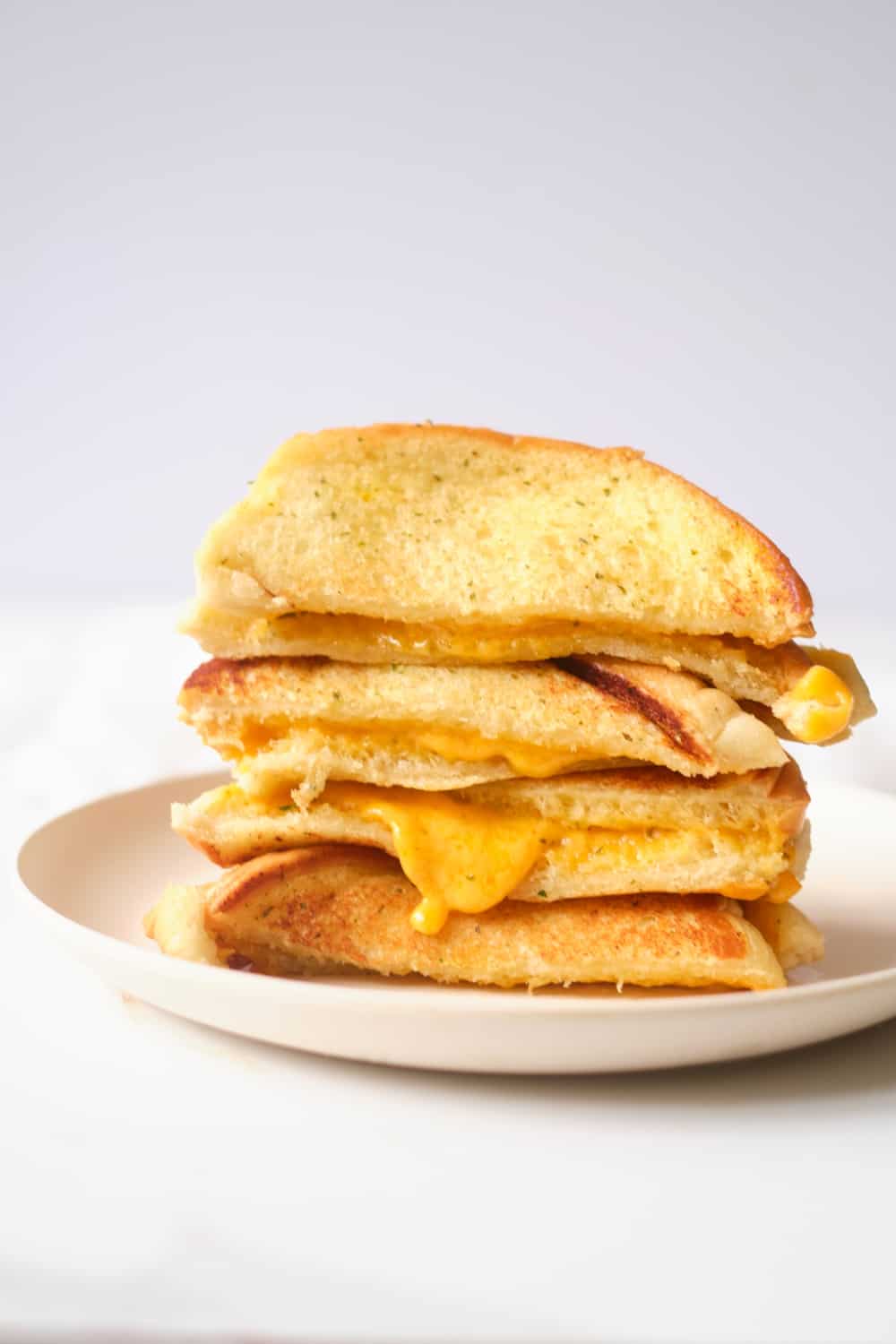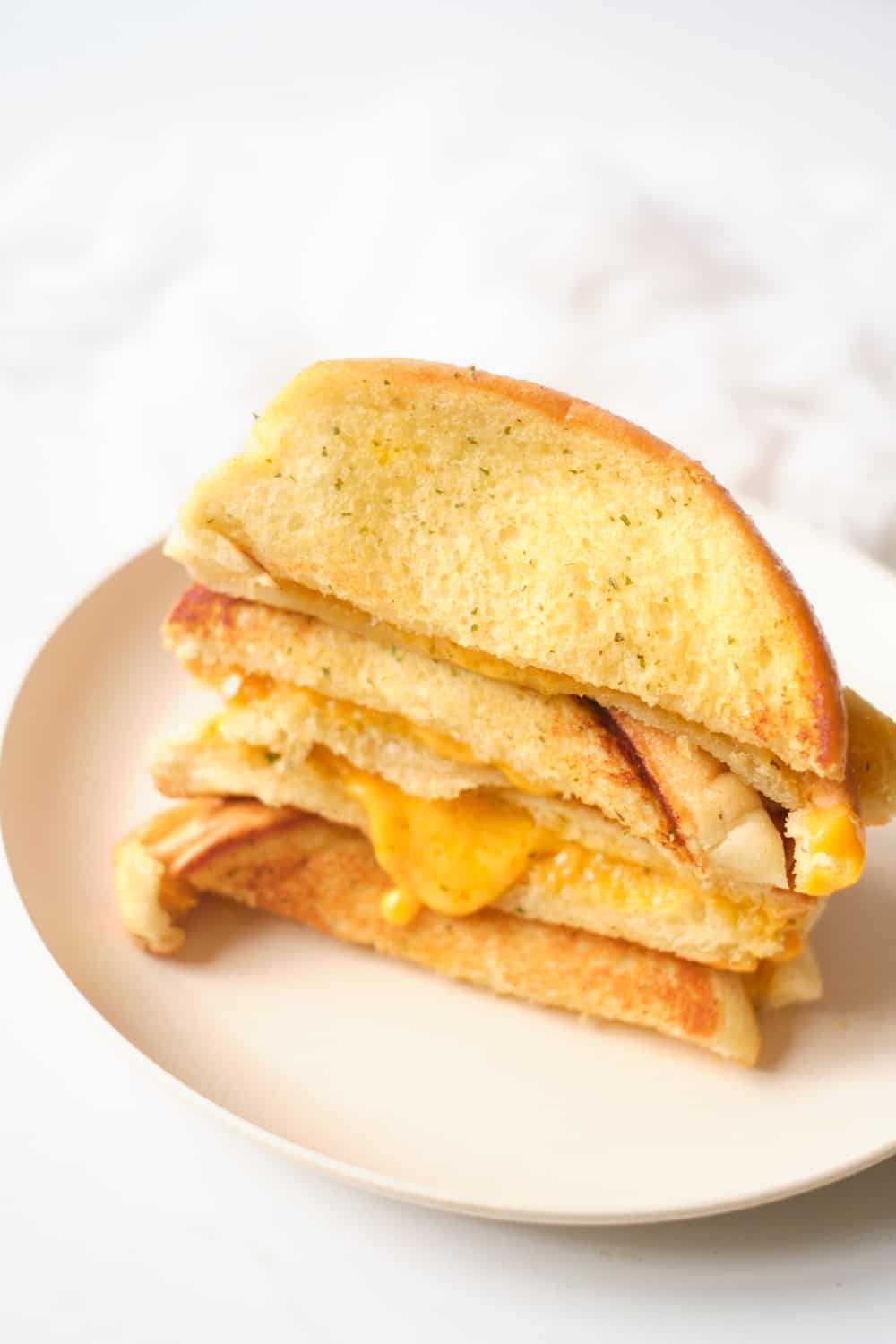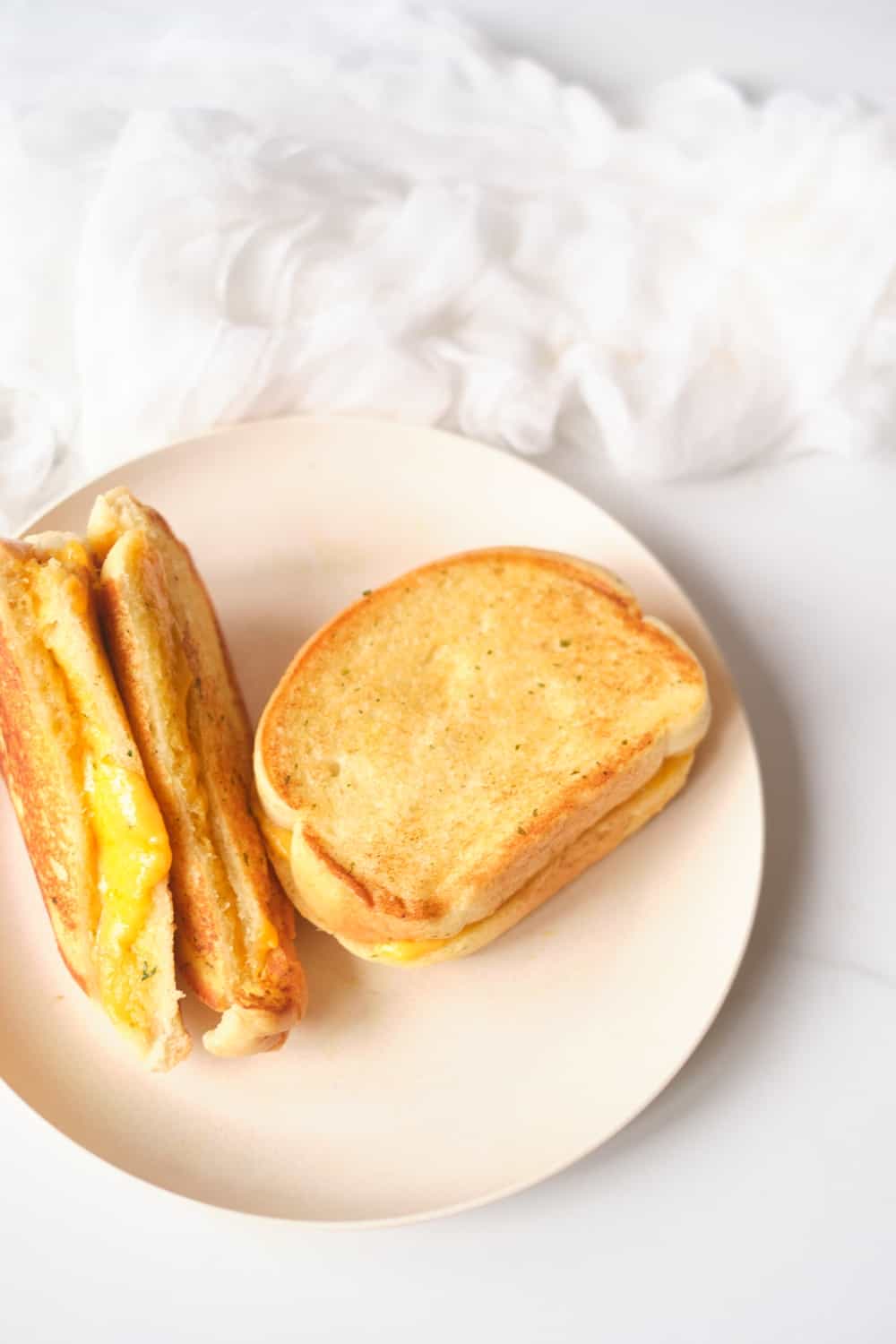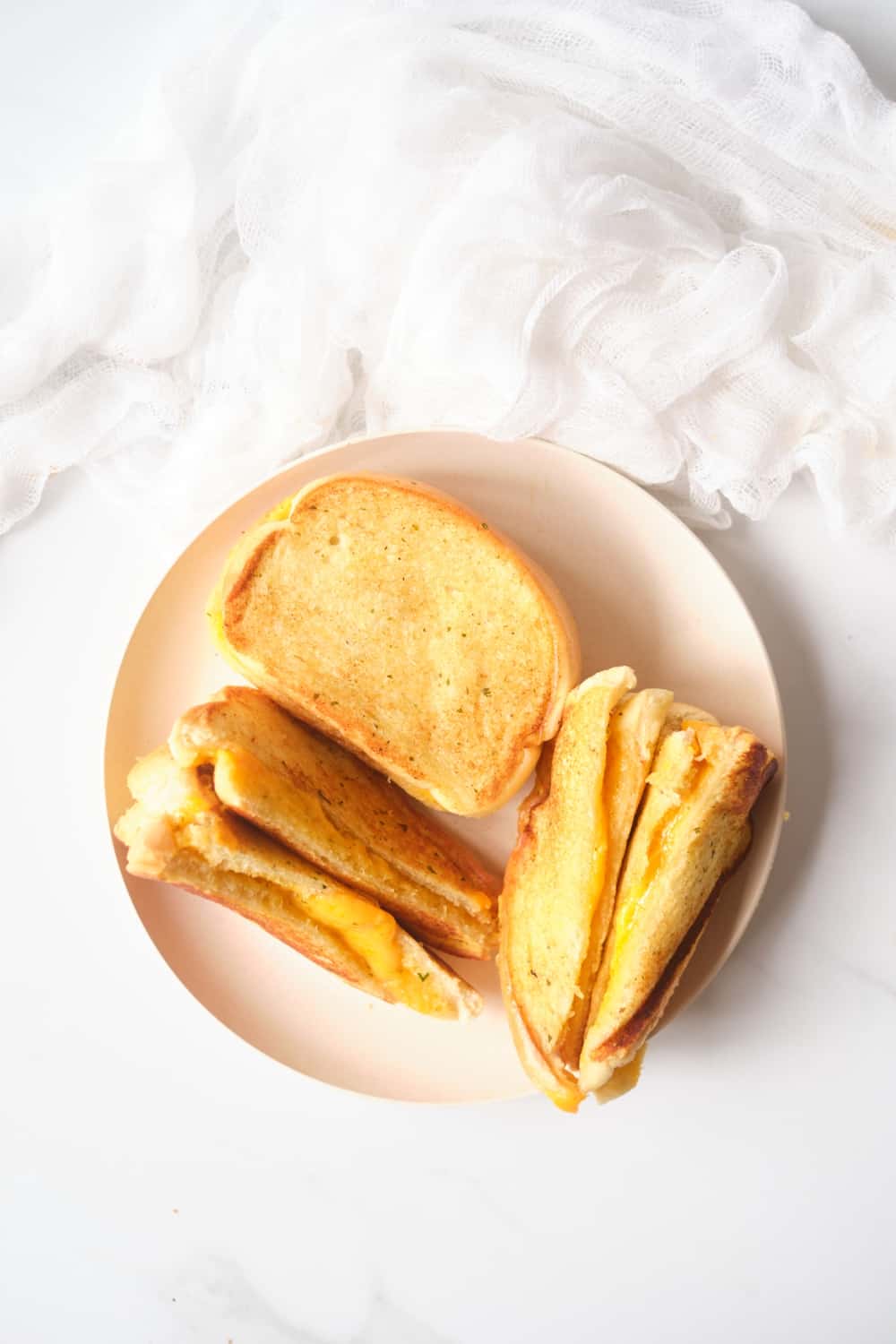 What type of cheese works best to make garlic grilled cheese?
Whatever type of cheese that the kids like! If they love spicy cheese, make it spicy. If they love American cheese, add on American. The great thing about this simple recipe is that you can change up how it tastes every single time.
And I'm a big believer that the more cheese that you can add on, the better. My family does prefer a really good brand of sharp cheddar for this garlicky sandwich but you can't go wrong with any type of cheese!
How long does this grilled cheese take to make?
The great part about this simple grilled cheese recipe is that it takes minutes to heat to a nice crips on a skillet! The garlic spread from the bread acts as the oil so there is no need to grease the pan! Similar to pesto eggs, you don't need additional oil or butter for this easy delicious meal!
Garlic Bread Grilled Cheese – Ingredients
I told you this recipe was simple, right? Below are the two ingredients that you need to get started!
Frozen garlic bread slices
Choice of cheese slices
After you have those two ingredients, you just have to combine and let the skillet do the work!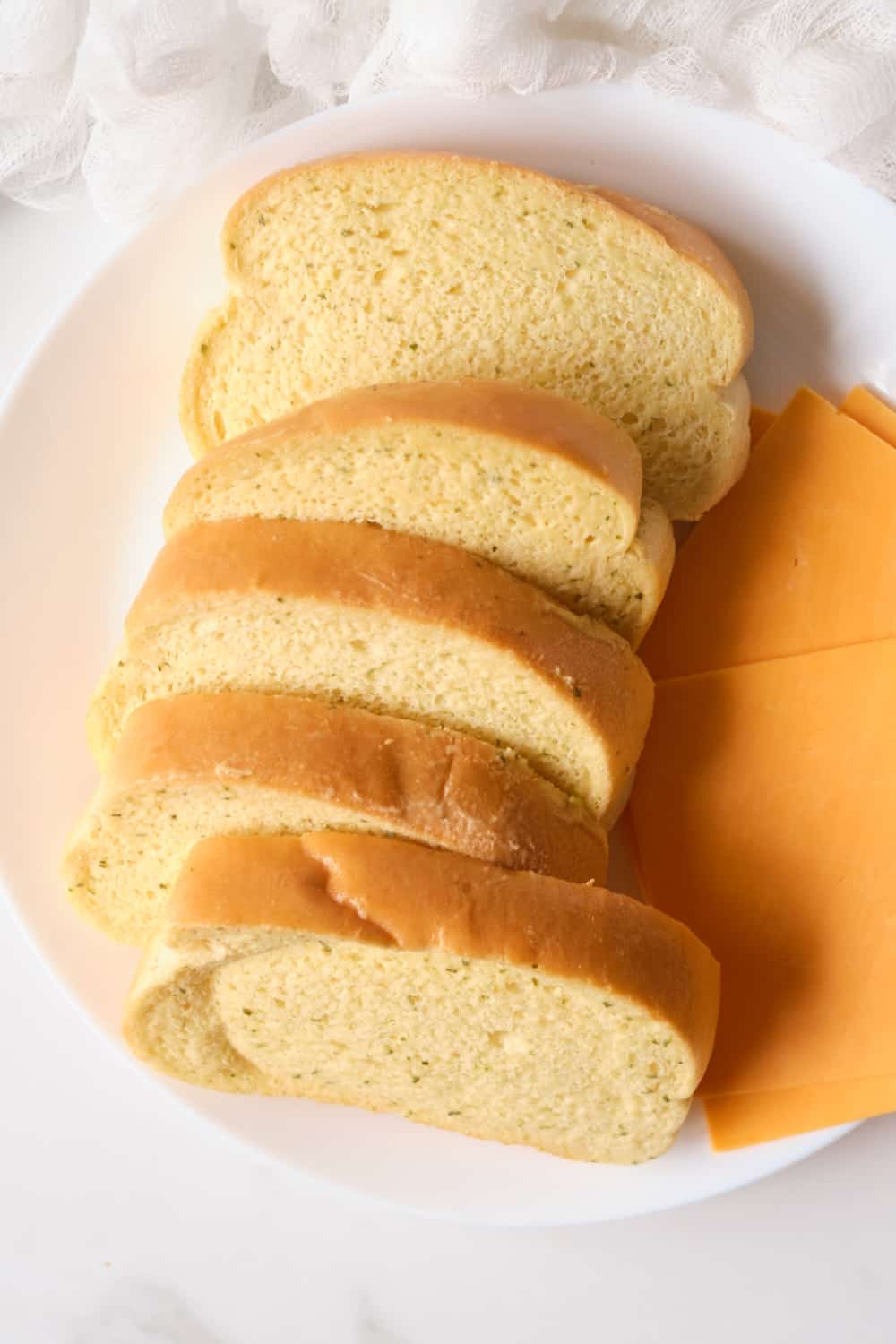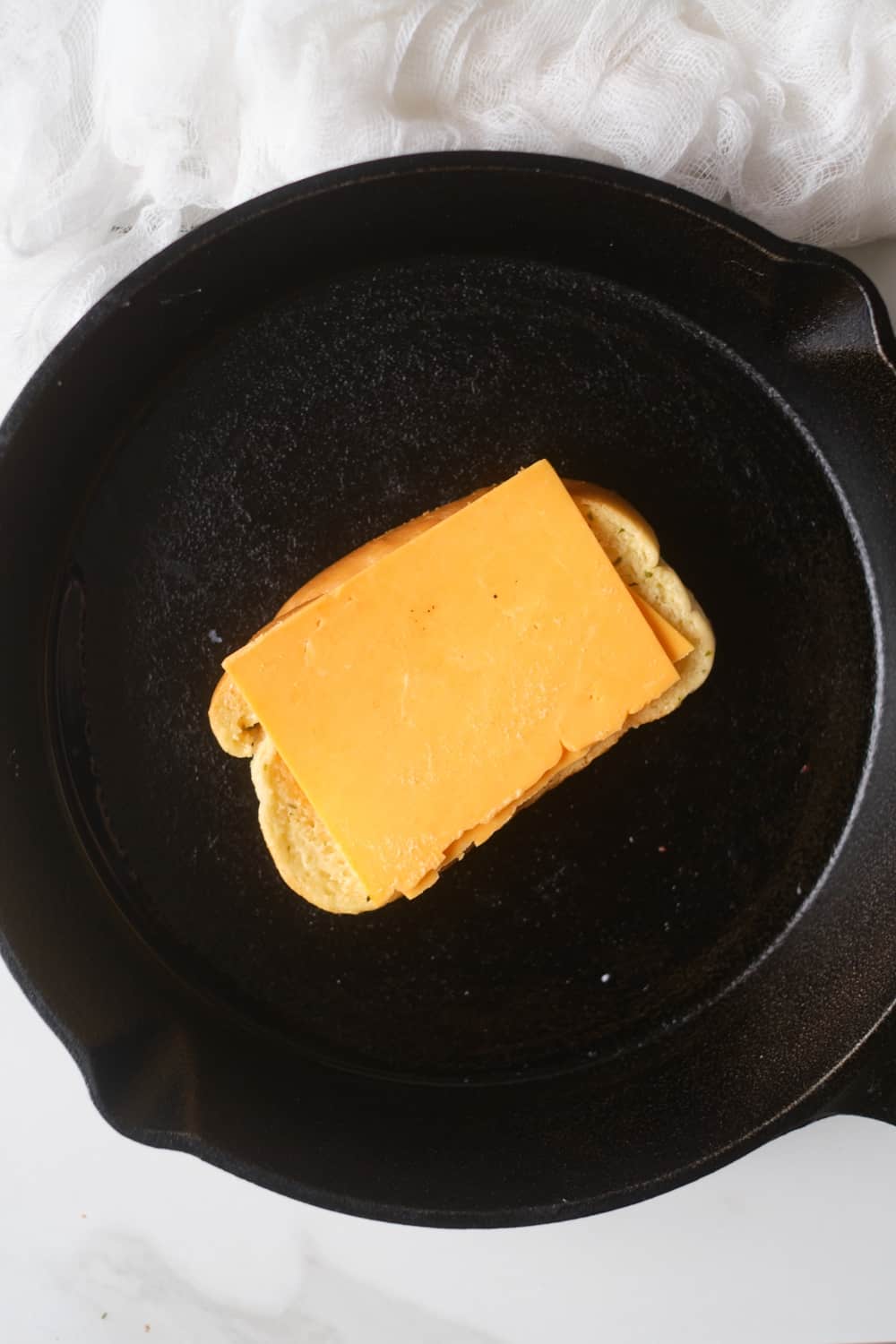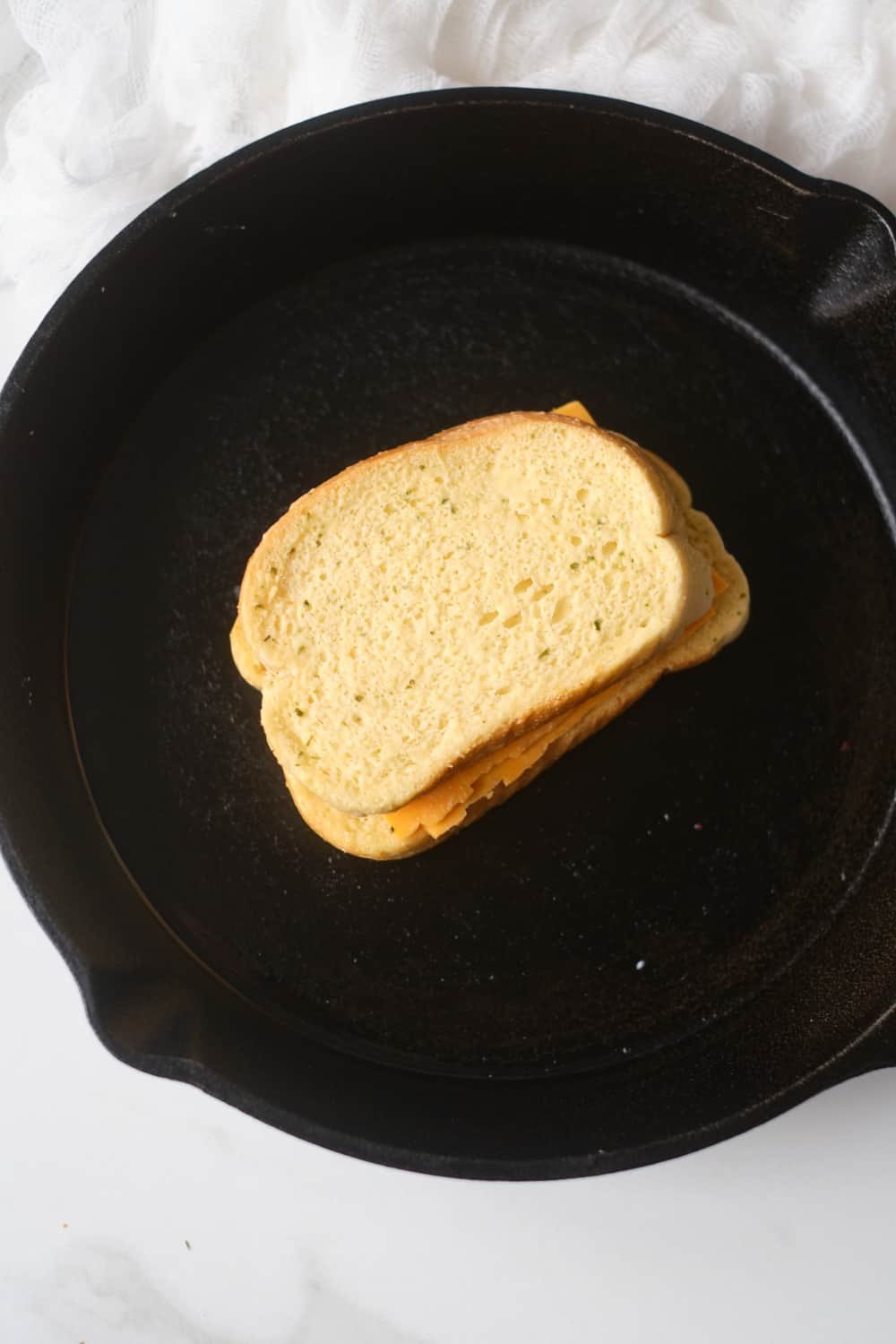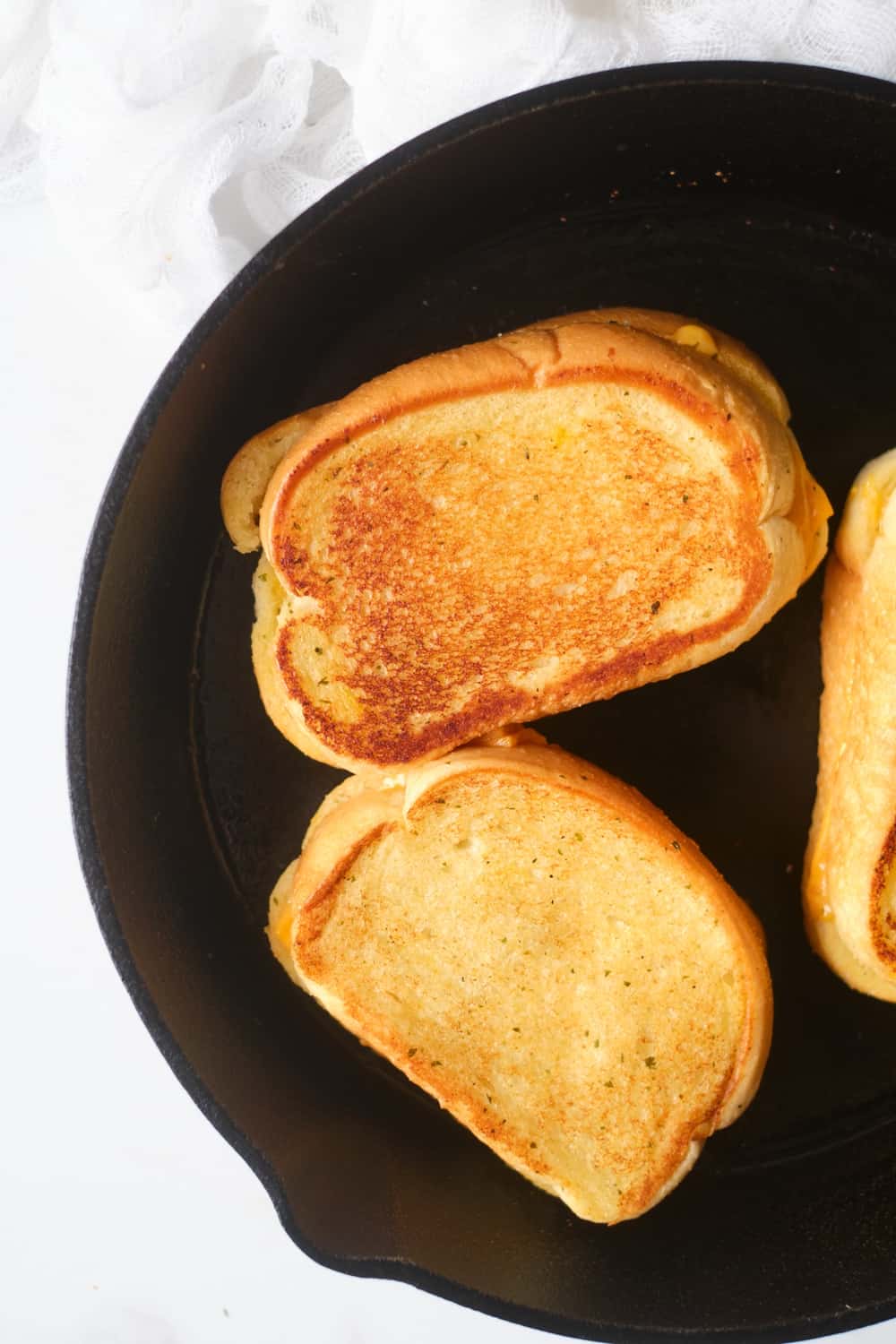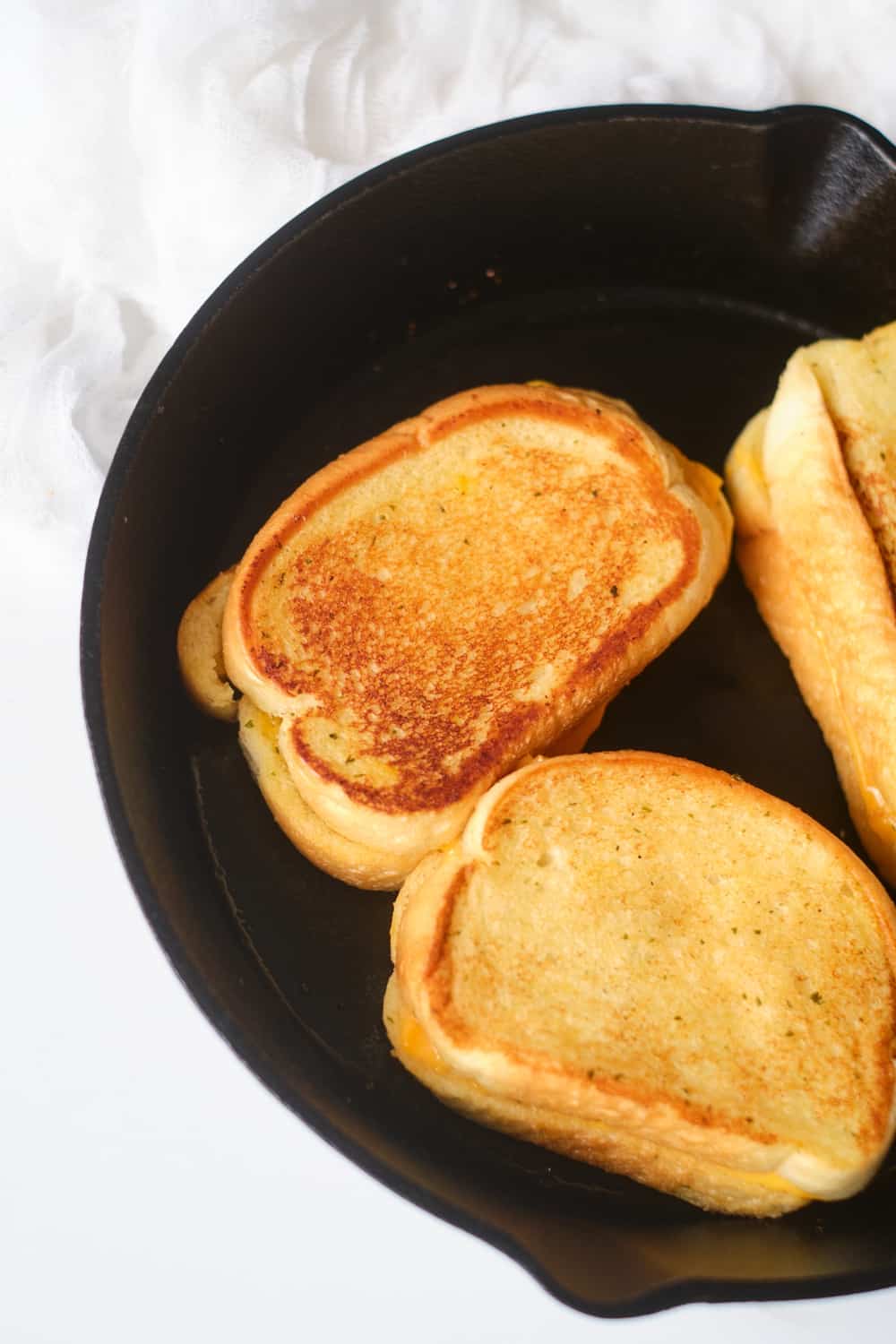 Tips for Making Garlic Bread Grilled Cheese
Since there aren't many steps to this recipe, there aren't very many things to keep in mind BUT there are a few things that I've learned along the way.
I prefer to use slices of cheese versus shredded cheese because it melts evenly and is just less messy. (however, shredded cheese works for this recipe, too!)
You can always add on pizza cheese or a tomato sauce if you want to kick up the flavor, too!
Make certain that you pay attention to the heat, and keep int on low-medium as you don't want the bread to get overly crispy before the cheese melts! You want to get to a point with the bread that it toasts up and the cheese becomes melted goodness.
If you like this simple easy recipe, here are a few more of my favorites.
Easy Dinner Recipes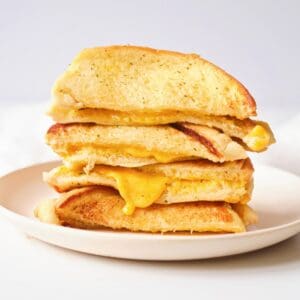 Garlic Bread Grilled Cheese
Don't miss out on this simple grilled cheese sandwich hack!
Ingredients
Frozen garlic bread slices

Your choice of cheese slices
Instructions
On low-medium heat, place your frozen garlic bread slices on a skillet (spread side down) and add a slice of cheese on one piece of bread (add more if you want a very cheesy sandwich).

When the bottom gets toasty, flip one slice to the slice iwth cheese and toast over the skilet until the cheese is nice and melted. Repeat for additional sandwiches.