Follow us on Instagram for more fun food ideas for kids!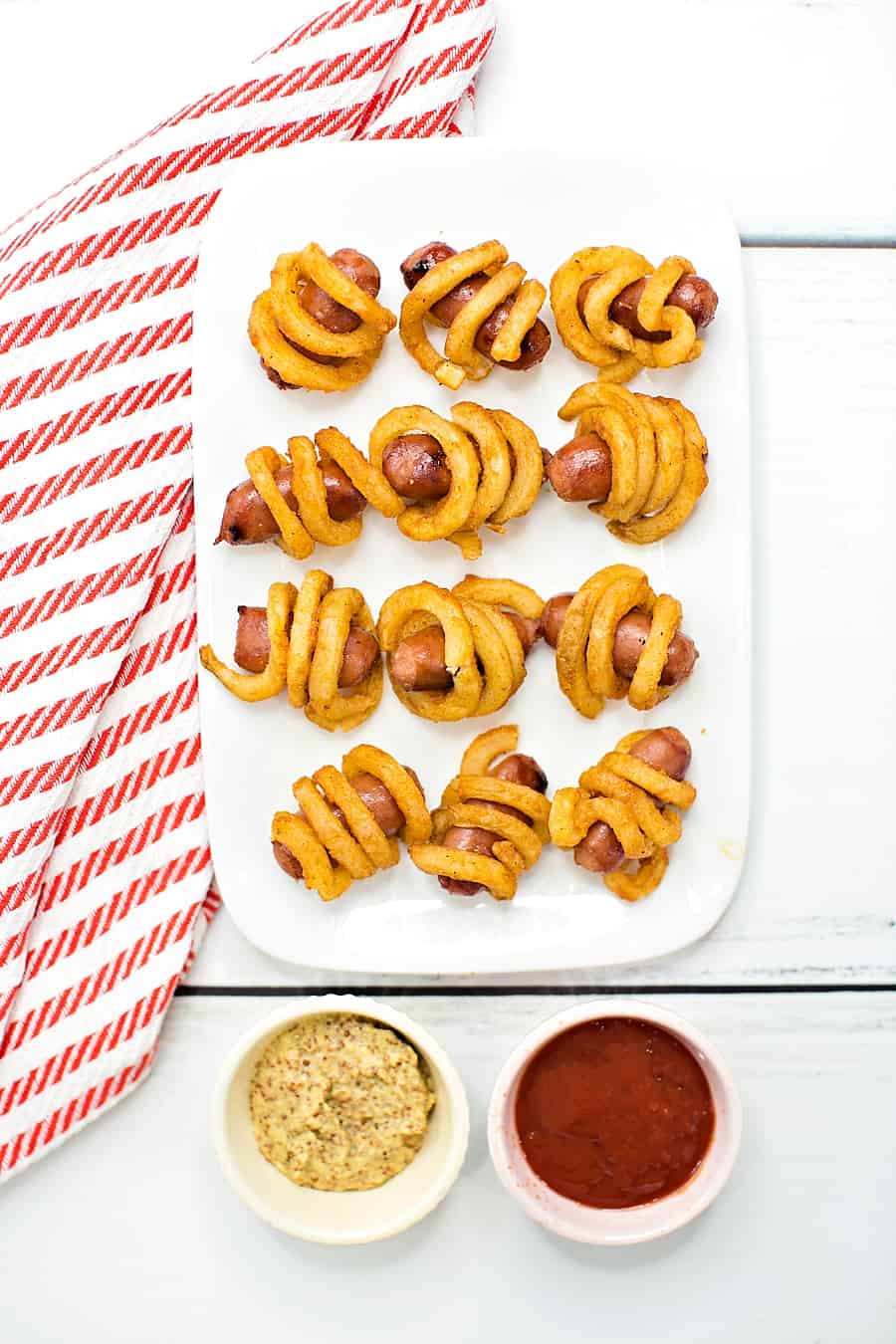 Curly Fries Mini Hot Dogs
You'd be hard-pressed to find a kid who doesn't like french fries or hot dogs. My kids are no exception. These Curly Fries Mini Hot Dogs make a quick dinner on the fly or lunch.  Serve them with some carrot sticks or fruit to round out the savory and fast food appeal of this guilty pleasure dinner.
We got the inspiration for this genius idea from this French Fry Franks recipe from the Food Network which called for making a cornmeal batter and deep frying both the fries and franks. To keep this meal healthier (and easier!) we made these out of just baked curly friends and cocktail franks.
Needless to say, despite their simple prep, my kids gobbled these mini French fry dogs right up!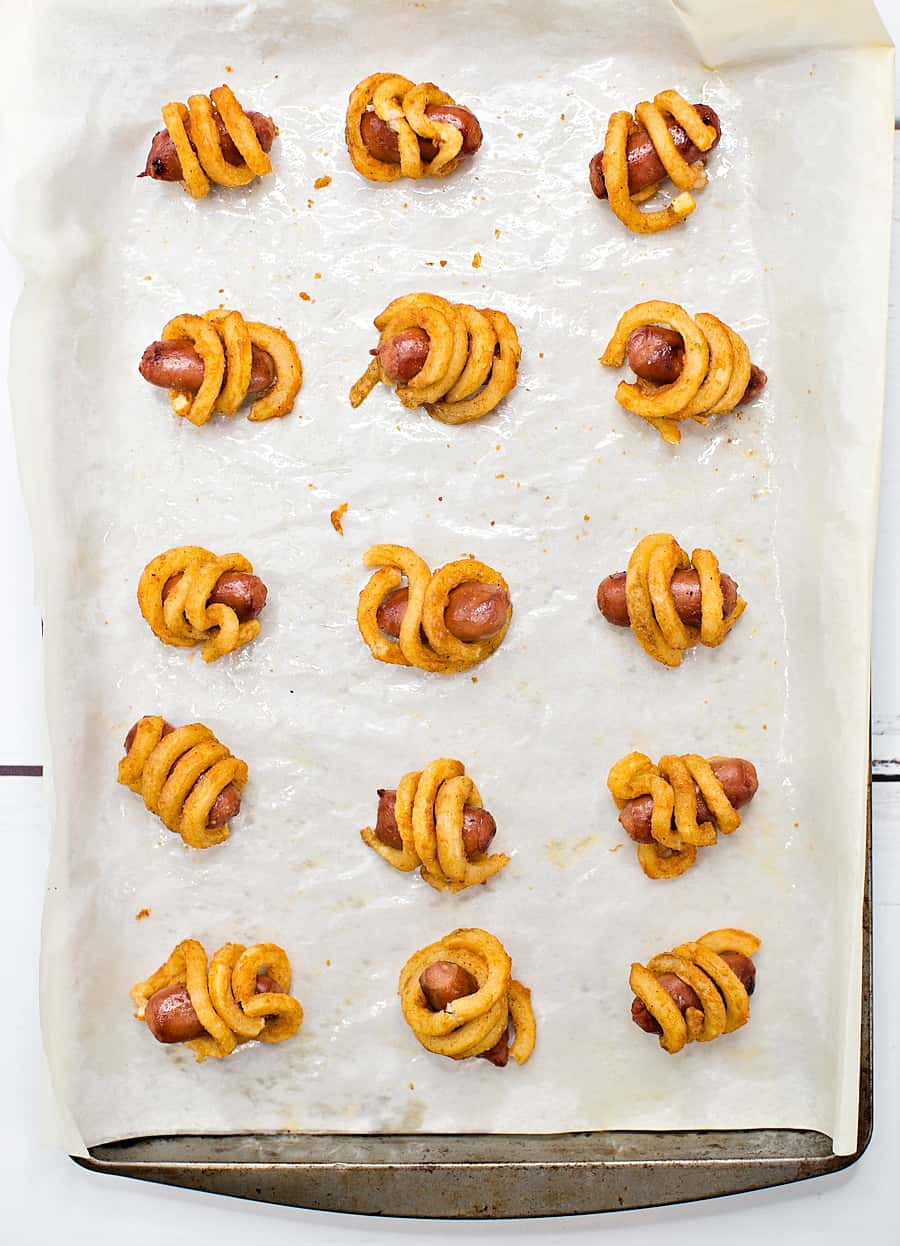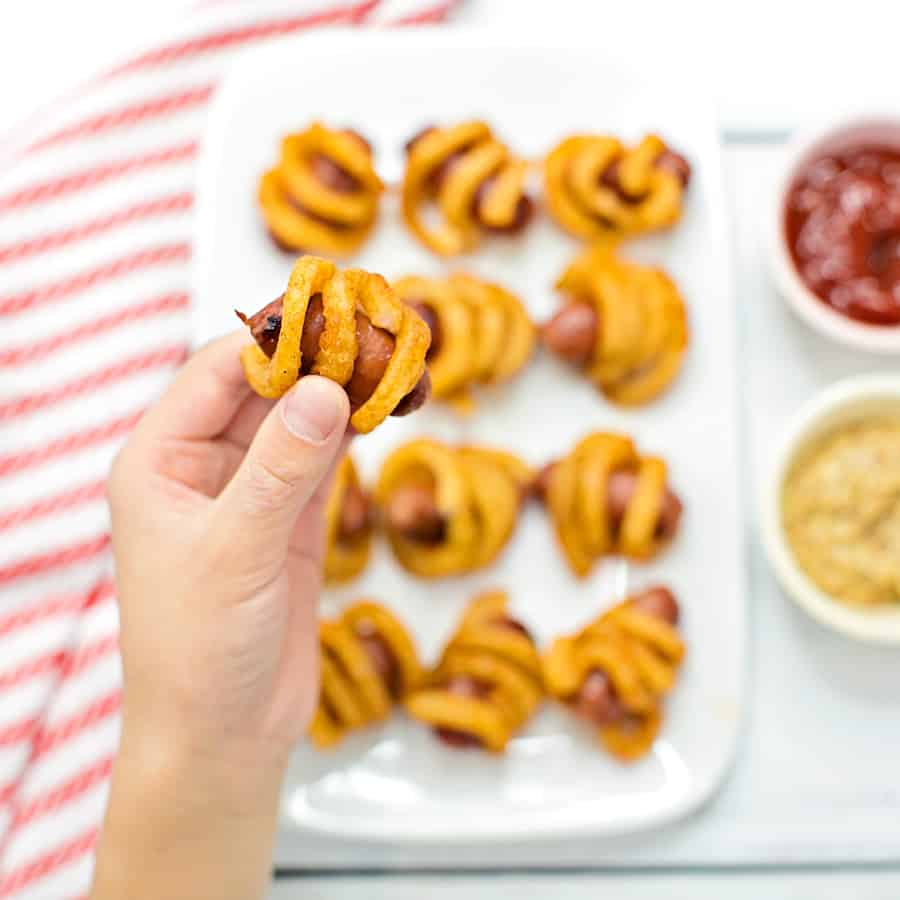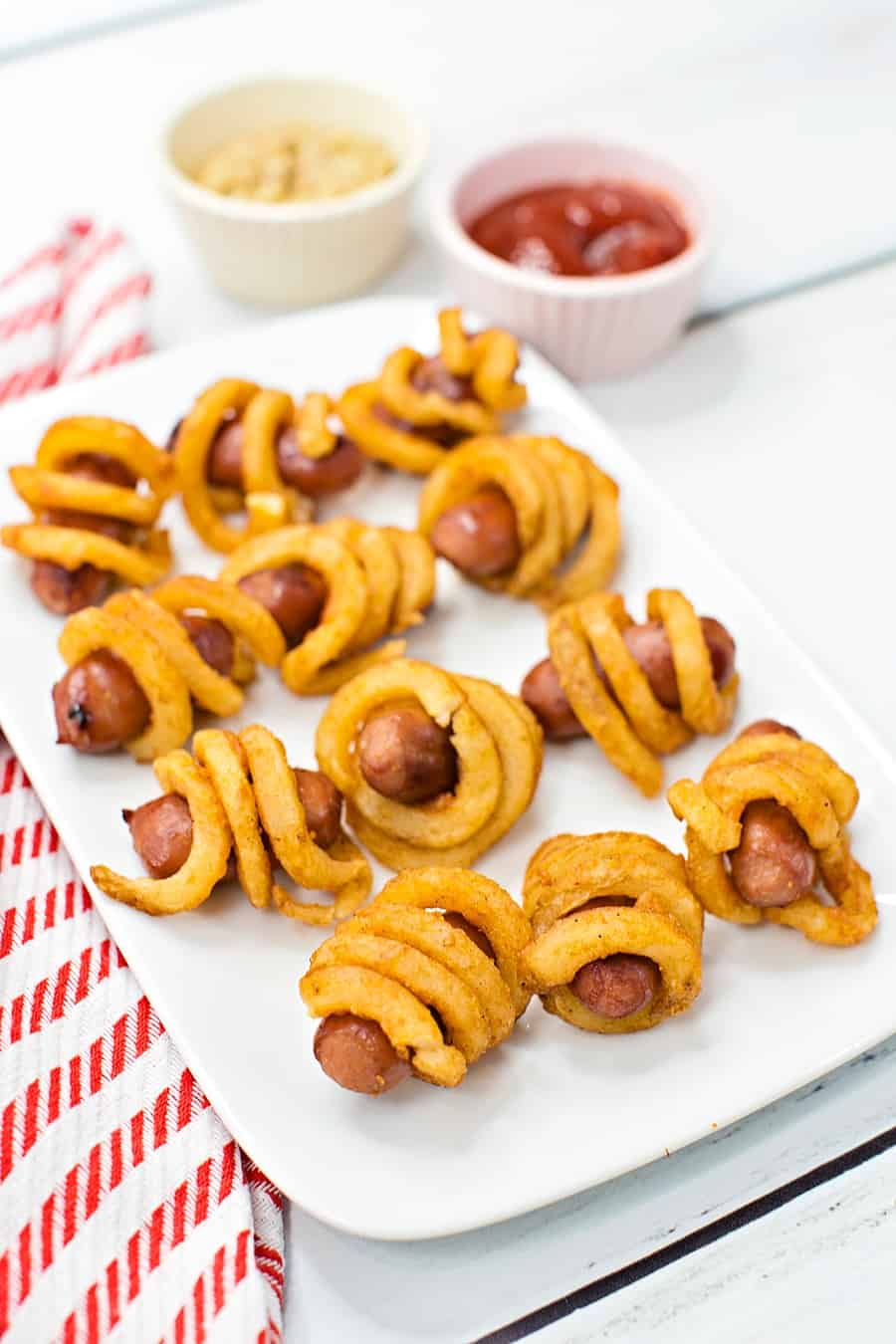 All you need are some frozen curly fries and mini cocktail franks. You could also sub in veggie dogs cut in half or thirds for a non-meat version. We baked our fries instead of frying them to keep this dish on the healthier side.
Serve with ketchup and a side of mustard. These go quick! So make a bunch in one setting.
These cute mini dogs would also be great appetizers for a potluck, party or upcoming Super Bowl party!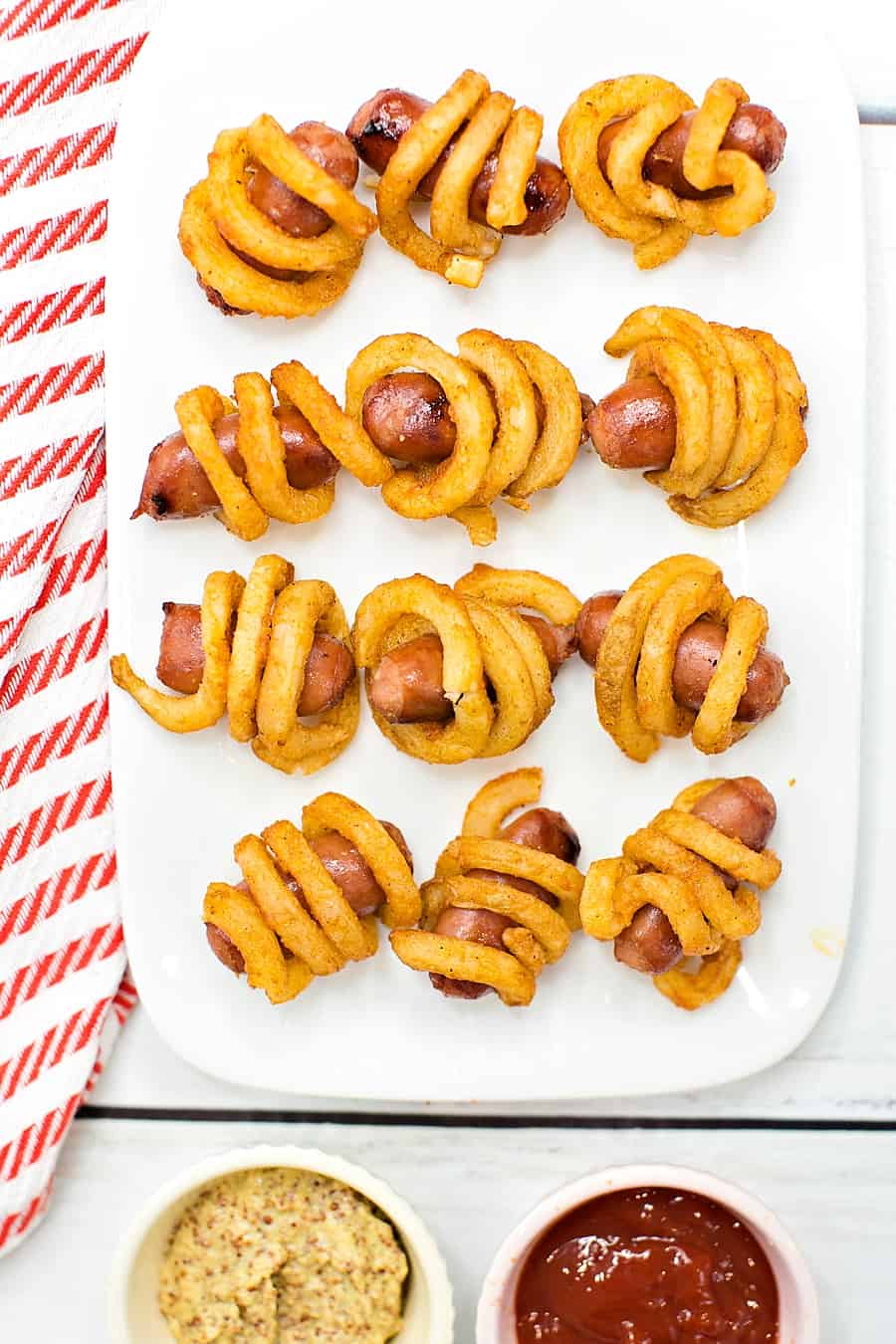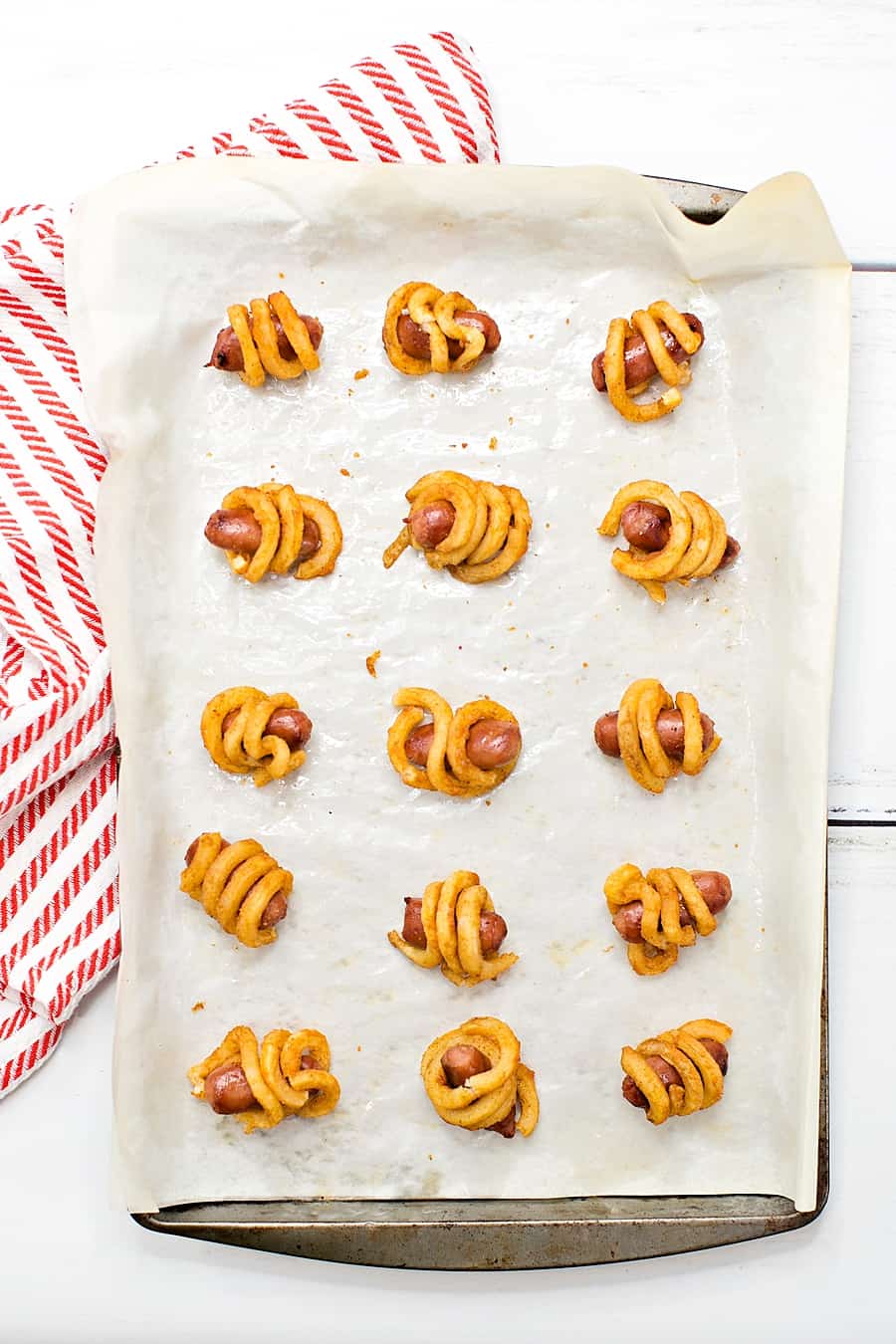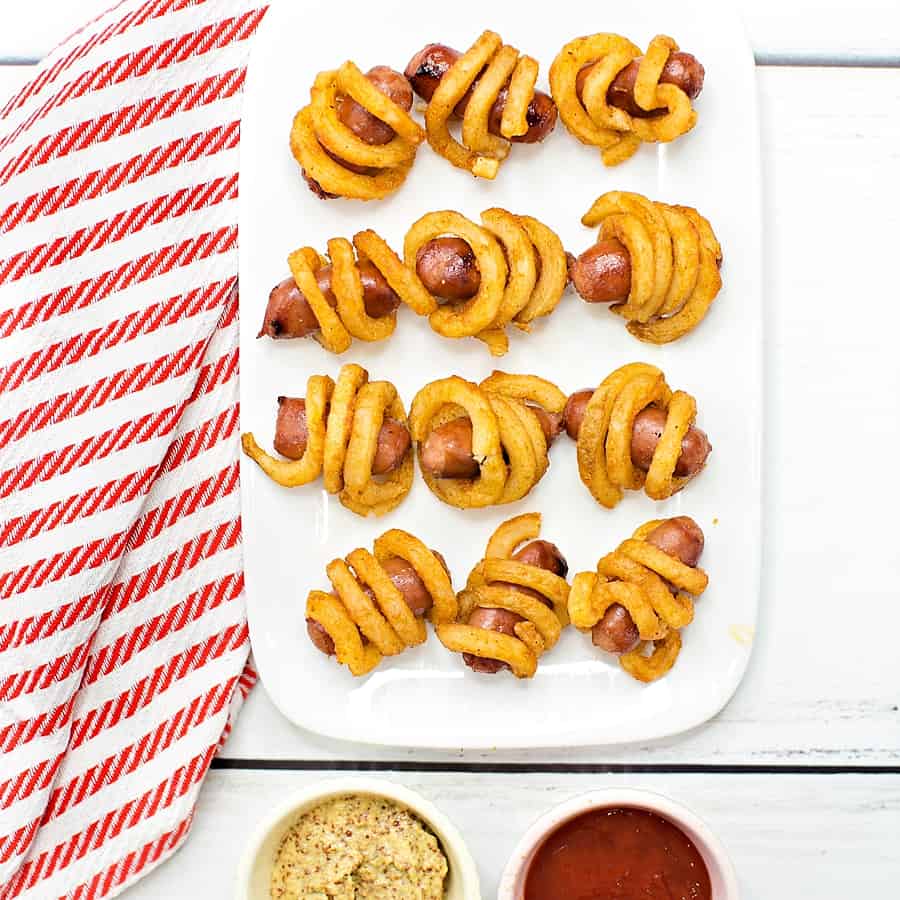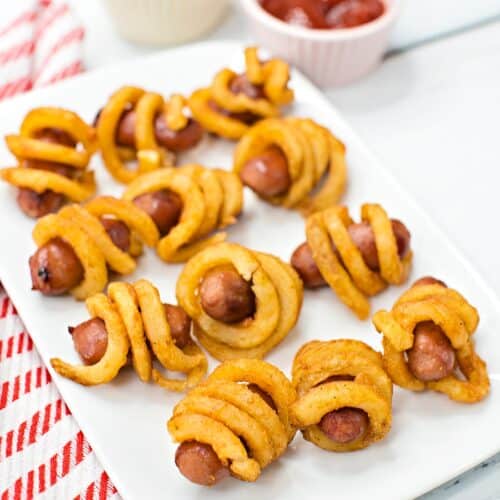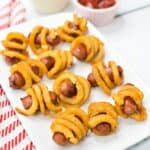 Print Recipe
Curly Fries Mini Hot Dogs
These Curly Fries Mini Hot Dogs make an easy dinner or appetizer for a large crowd!
Ingredients
Frozen curly fries

Cocktail Franks

Cooking Spray oil
Instructions
1. Cook your cocktail franks on a frying pan sprayed lightly with cooking oil on medium heat just to get them heated up and charred a bit. They are already pre-cooked from the supermarket so you don't need to cook long. Set aside. 2. Preheat your oven to the temperature indicated on your frozen curly fries package. 3. Line a baking pan with foil. Spray lightly with cooking oil. Arrange curly friends evenly, make sure to not overlap them.
4. Bake according to the time indicted on the package. Make sure to rotate the pan halfway through the cooking time and flip the fries.5. Allow the fries to cool. Grab pieces of the fries and wrap around your cocktail franks.Serve with your favorite dipping sauce! We used Ketchup and mustard.