Photo Credit: Canva
By using this site, you agree to our Terms of Use. This post may contain affiliate links. Read our disclosure policy.
Follow us on Instagram for more fun food ideas for kids!
If you're on the lookout for fun, creative, and downright adorable cupcake ideas to delight your little ones, then this round-up of sweet treats is right up your alley. Get ready to venture into the delightful world of animal cupcakes – super cute, incredibly easy to make, and guaranteed to bring out oohs, aahs, and smiles from your kiddos.
My 5 year old son @Dashbakesthegreats and I love decorating cupcakes because they are one of the simplest baked goods you can make with kids. We almost always have a batch of plain cupcakes we keep in the freezer ready to decorate! Making animal cupcake styles is one of our favorite thing to imagine. There are endless possibilities from cute pig themed desserts, pandas, or under-the-sea cupcakes!
These mini cakes are edible works of art that your children will love to help create and devour. Perfect for birthday parties, sleepovers, or simply to brighten up a regular day this zoo of delightful creatures will bring joy to your everyday.
Do I need to make homemade cupcakes?
Nope! We know time with the kids is precious and you don't want to spend all day in the kitchen, especially with the cleanup. We've made plenty of homemade treats but when the craving calls for a cute and tasty cupcake, we use our favorite cake mix and even store-bought frosting in a pinch.
The best part about these animal cupcakes is that the fun is in the decorating! Kids love nothing more than adding sprinkles, candy, a smear or dollop of frosting, candy googly eyes, or rolled fondant to create a cute animal shape! It's super fun to lay out all the decorating bits and focus on the decorating instead of making a five-star cake.
Easy Animal Cupcakes Anyone Can Make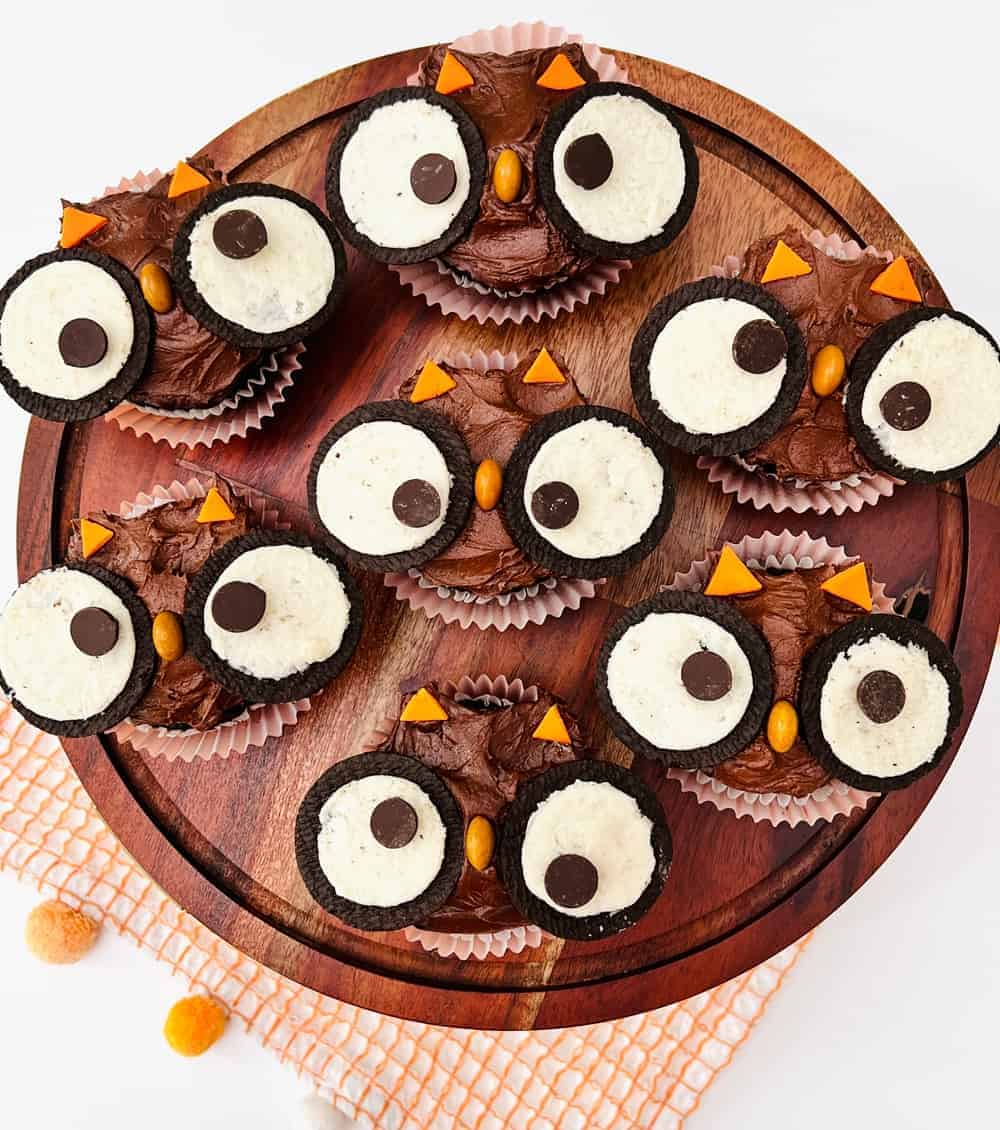 Creating owl cupcakes with Oreos as eyes is a hoot and a half! Not only does it offer a fun and interactive baking experience, but also results in irresistibly cute treats that kids will absolutely love.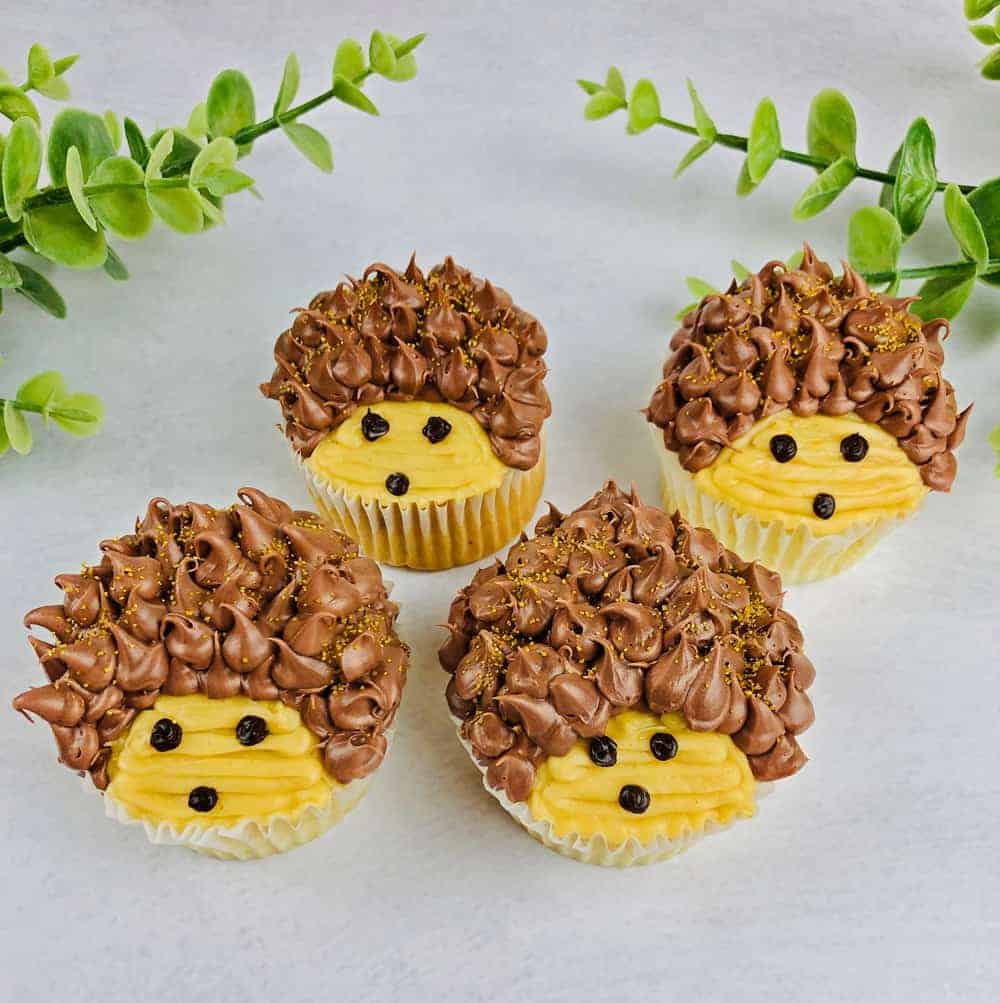 Crafting hedgehog cupcakes with dollops of chocolate frosting as the spiked is a delightful way to bring cupcakes to life. The chocolate chips add the perfect touch as twinkling eyes. It's an adorable and delicious twist that's sure to captivate your little ones with their cute faces.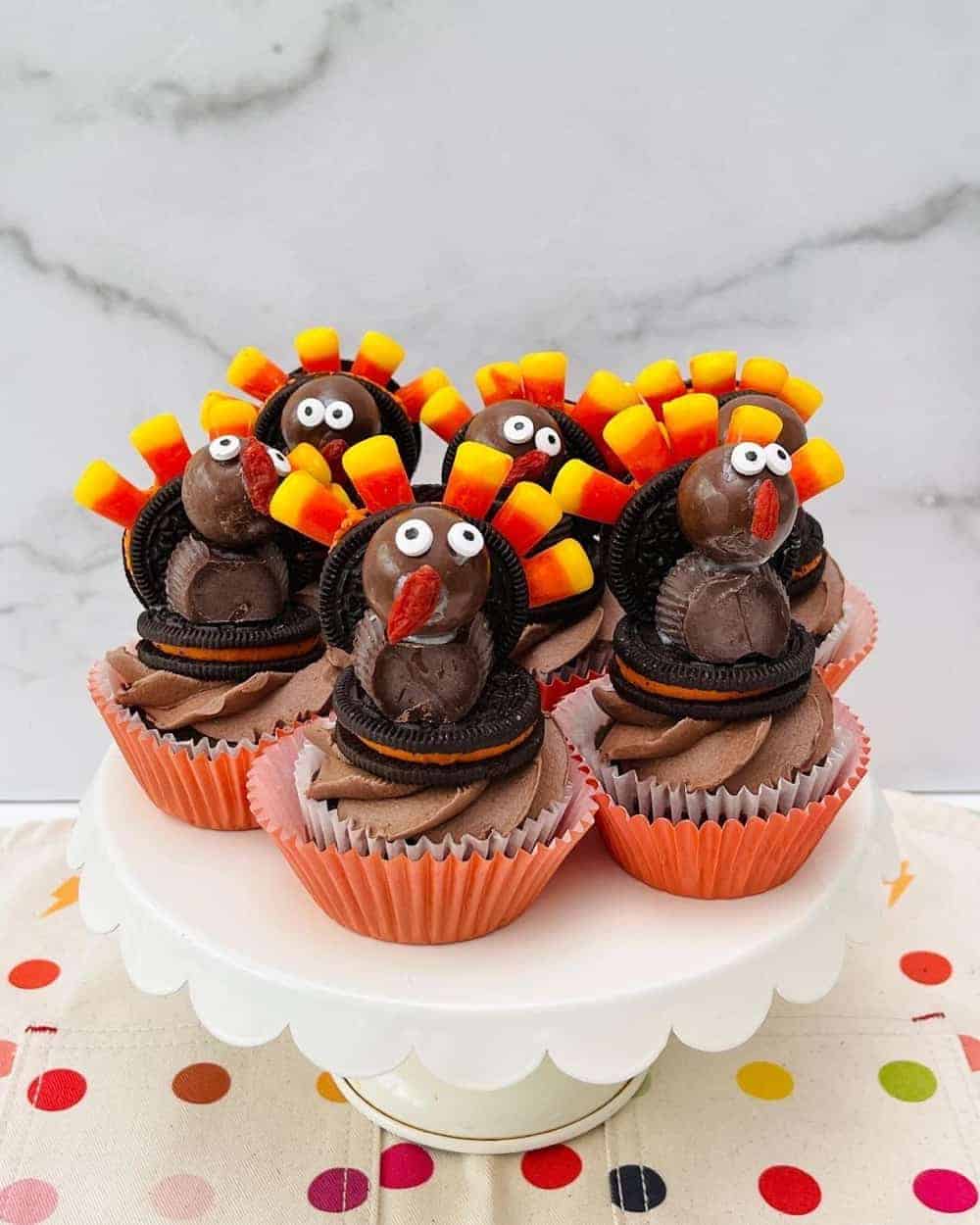 \
Gobble gobble! These turkey cupcakes aren't just great for Thanksgiving. They bring giggles anyday of the year with their Oreo bases and Reese's Peanut Butter cup bodies with candy corn feathers!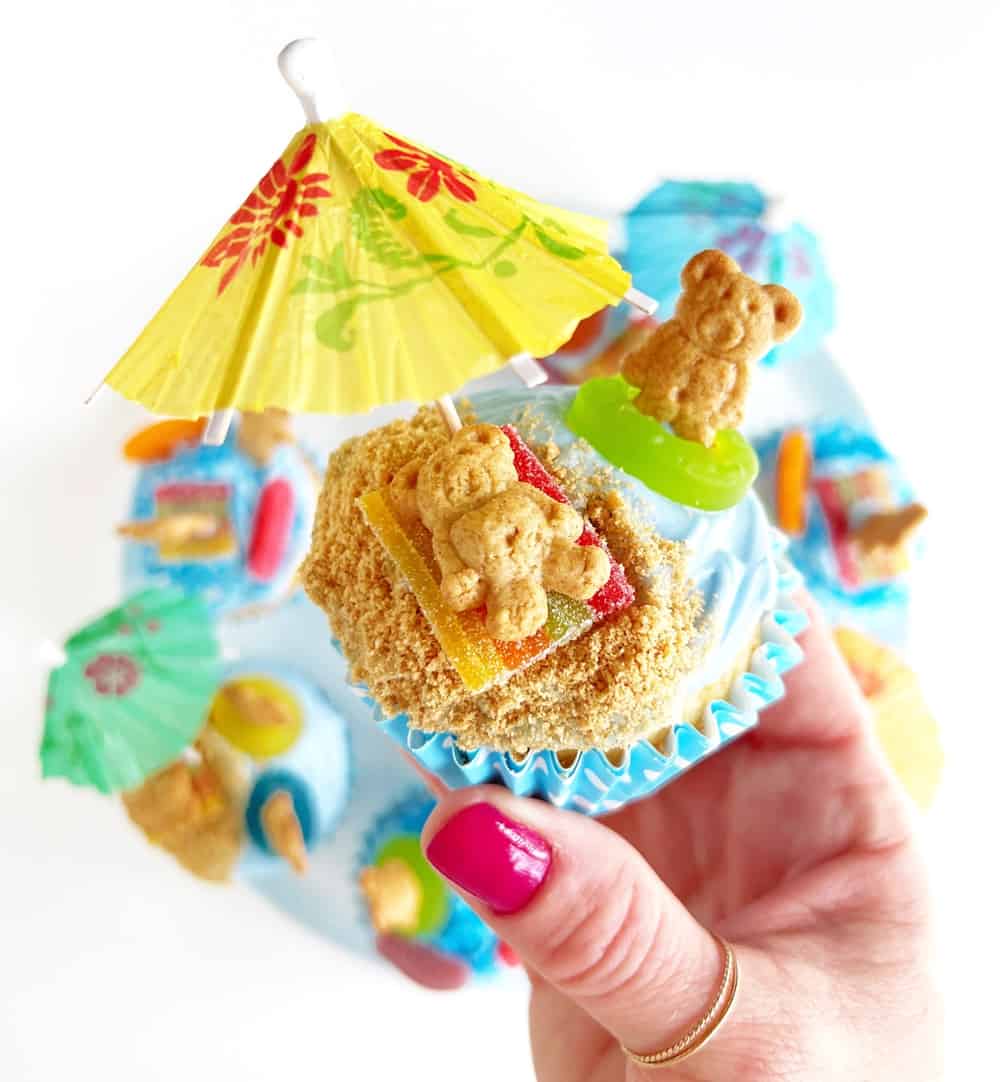 Life's a beach when you're eating one of these adorable beach cupcakes. Perfect for summer or beach parties, use ready-made Teddy Bear Grahams to create a fun beach scene out of graham cracker sand!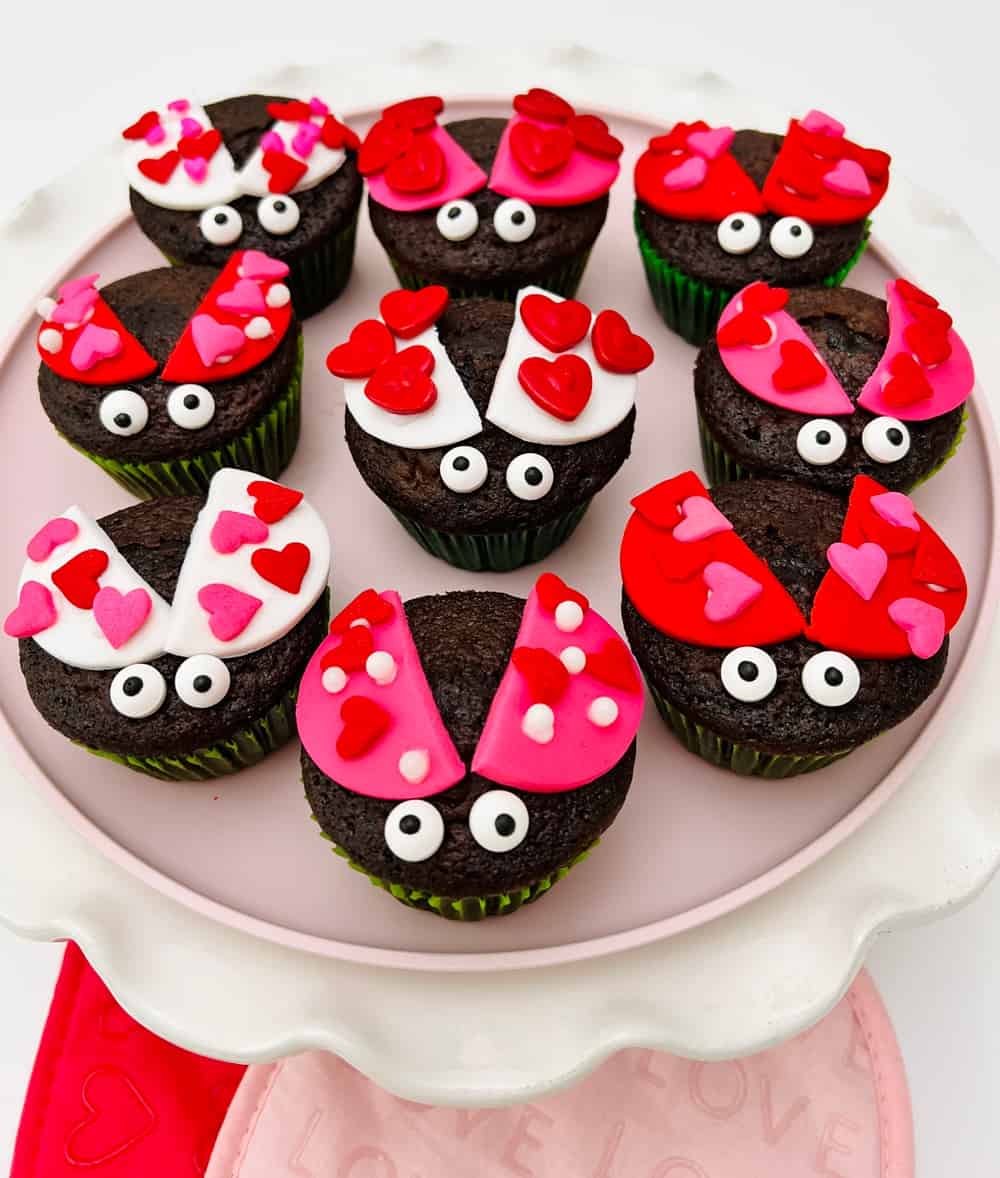 Creating ladybug cupcakes with fondant is an artistic way to introduce vibrant colors and charm to your baking. These delightful treats are quite simple to roll out. Kids will feel like they're making playdough cupcake creations!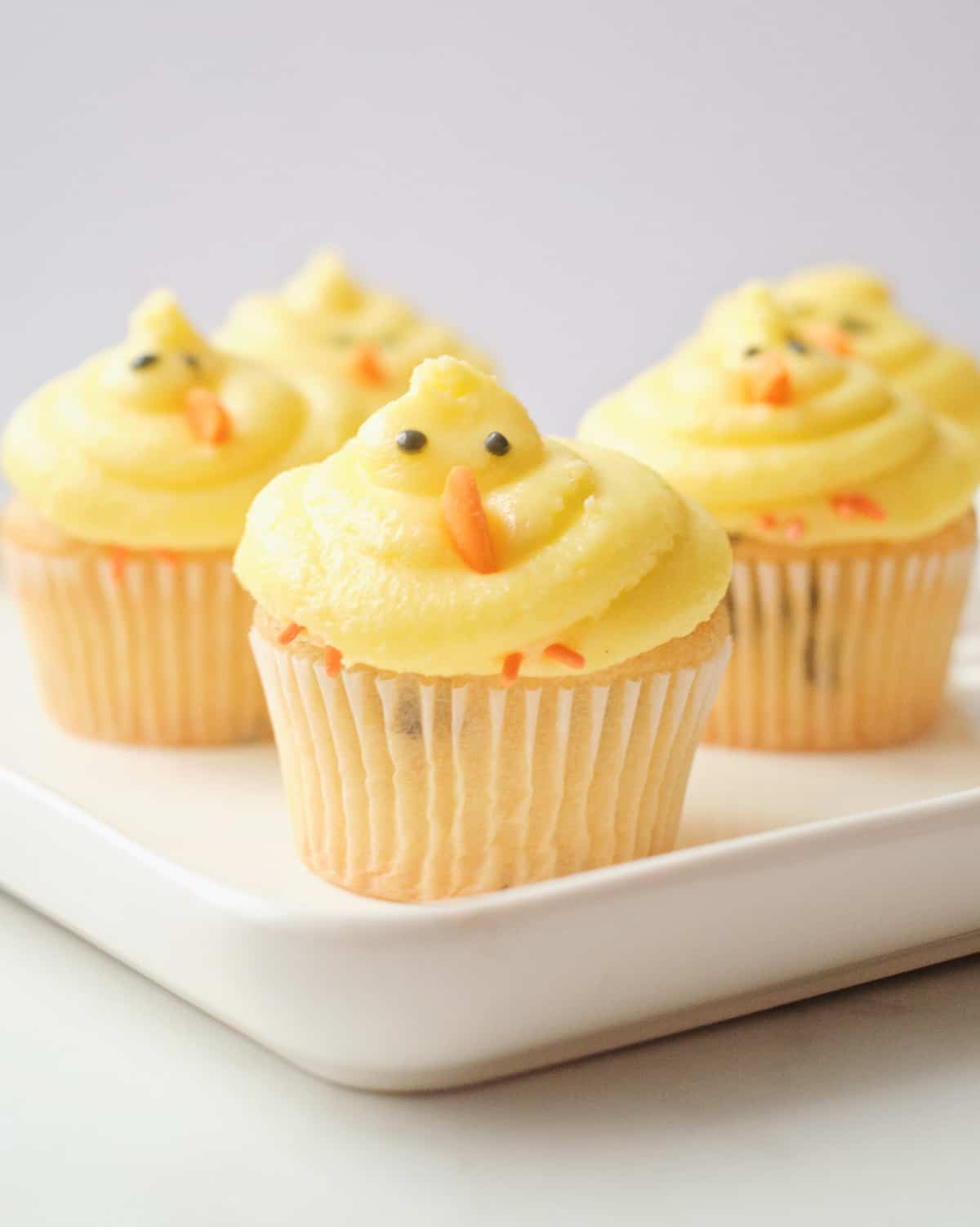 Crafting chick cupcakes with piped-on yellow frosting makes for an irresistibly cute and delightful treat. This creative way to pipe also adds a dash of cheeriness into each bite, making these cupcakes a hit with the little ones.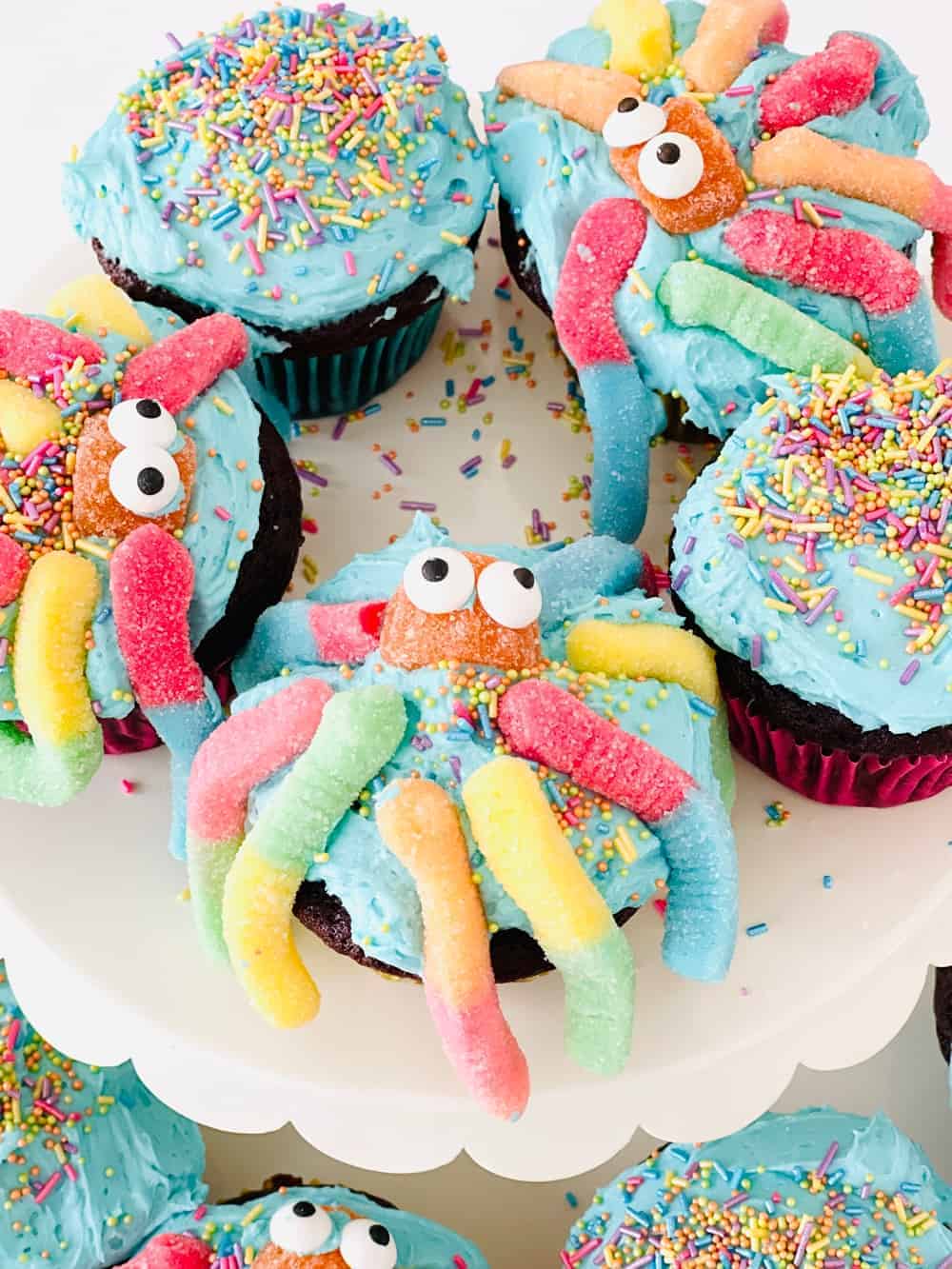 Octopus Cupcakes
Dive under the sea with these octopus cupcakes. The gummy worm tentacles make these a playful treat perfect for an ocean celebration. Sure to be a hit with kids who will love their quirky, edible tentacles.
Think outside the cupcake box and make a bear pull-apart cake! You can make the main bear head as the cake and create individual cupcakes as the paws!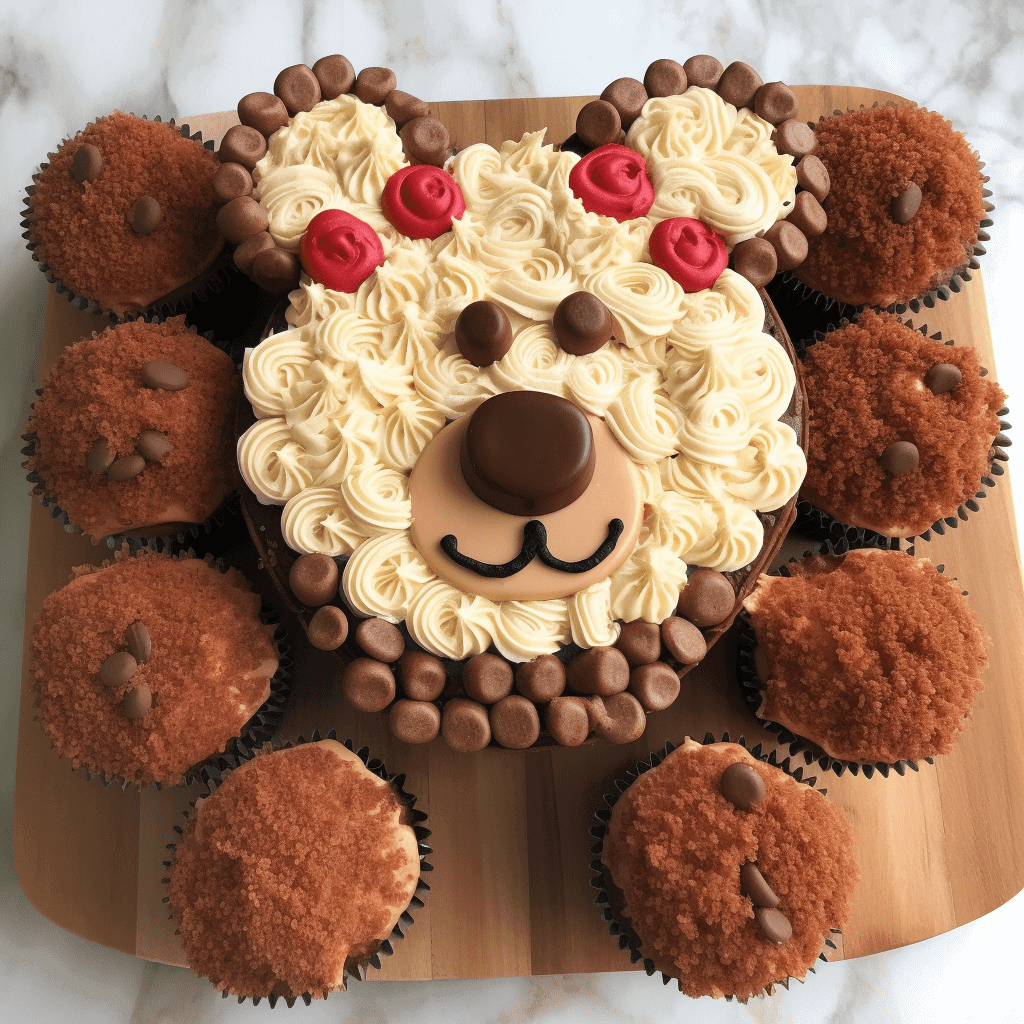 Monkey Cupcakes
Use Milano cookies as the face and two ends of Nutter Butter cookies for the Monkey cupcake ears ! The googley candy eyes make it super easy to finish off! These are great for a safari themed party!
Puppy Dog Cupcakes
These puppy dog cupcake are so clever because they use one piping tip and create the illusion of a cute doggie face with the swirled frosting pattern! You can easily use candy eyes if you don't have black frosting.
Platypus Cupcakes
Final Thoughts
Baking these adorable animal cupcakes with your kids is a fun and creative kitchen experience! Not only do these cute and easy creations add a playful twist to your baking adventures, but they also provide a wonderful opportunity for family time. The decorating process helps foster children's creativity, fine motor skills, and appreciation for the art of baking. Plus, who can resist a tray of yummy and delicious cupcakes as the end results? Happy baking, and enjoy the sweet moments these edible critters bring to your family!