By using this site, you agree to our Terms of Use. This post may contain affiliate links. Read our disclosure policy.
Follow us on Instagram for more fun food ideas for kids!
Prepare to have your sweet tooth activated! Today we're diving into the world of cute and delicious cupcake pull-apart cakes. If you've never heard of them, think of it as a combination of cupcakes that resemble a cake shape, usually creating a theme or character of some sort like an animal shape or flower cupcake bouquet.
These adorable treats are perfect for any occasion, from birthdays to baby showers, and they're sure to bring a smile to anyone's face. So get ready to drool over our round-up of the cutest cupcake pull-apart cakes you've ever seen. Get your napkins ready, because things are about to get messy (and oh so delicious!).
Flower Cupcake Pull-Apart Cake
This flower cupcake bouquet is a stunning and delicious arrangement of cupcakes designed to resemble an array of vibrant, blooming flowers. It combines the art of cake decoration and floral arrangement, making it a perfect centerpiece for special occasions or a unique, edible gift for loved ones.
Crocodile Cupcake Pull-Apart Cake
This crocodile cupcake cake is a playful and creative dessert made by arranging individually decorated cupcakes to form the shape of a crocodile. The cupcakes are adorned with green frosting and piped eyes and paws resulting in an eye-catching, fun, and easy-to-serve treat for a kids' birthday party.
Cupcake Pull-Apart Cake
This cupcake cake "takes the cake" literally! Such a fun and clever twist by making cupcakes turn into one giant cupcake cake design. What I love about it is that you can sprinkle any festive decorations to fit your party theme!
Ice Cream Pull-Apart Cake
An ice cream-shaped cupcake pull-apart cake is a delightful and whimsical dessert that features cupcakes assembled to resemble a giant ice cream cone. Each cupcake is decorated with a swirl of frosting to mimic scoops of ice cream, while the base is adorned with a waffle cone pattern, creating a scrumptious treat perfect for warm-weather celebrations.
Hot Air Balloon Cupcake Cake
A hot air balloon cupcake pull-apart cake is an imaginative and charming dessert that consists of cupcakes arranged to form the shape of a hot air balloon in flight. Each cupcake is skillfully decorated with colorful frosting and edible details, while the base represents the basket, in this case a house is piped on to make the details even more amazing for an Up movie party!
Very Hungry Caterpillar Cupcake Cake
How adorable is this Very Hungry Caterpillar cupcake pull-apart cake?! An enchanting and delightful dessert inspired by the beloved children's book by Eric Carle. The cupcakes are carefully arranged and decorated to create the image of the caterpillar. You could include the foods it munches through from the book as side appetizers and treats for a fun children's book party theme.
Fish Cupcake Pull Apart Cake
Go under the sea with this eye-catching cupcake fish cake! You can decorate the fish in any bright ocean color for fun birthday theme for kids!
Olaf Cupcake Pull-Apart Cake
An Olaf snowman cupcake pull-apart cake is a charming cake featuring everyone's lovable character from Disney's Frozen movie. The cupcakes are cleverly arranged and adorned with white frosting to create Olaf's snowman shape. Don't forget the carrot nose!
Pizza Pull-Apart Cake
You've got a "pizza my heart" with this fun and clever pizza cupcake cake. Perfect for pizza lovers or themed parties for teens when you want something punny and "savory" as a cake!
Butterfly Cupcake Pull-Apart Cake
Gorgeous butterfly cake which makes it lovely for a spring party! This elegant cake would be lovely for various occasions, such as baby showers, weddings, or Mother's Day celebrations, particularly with a spring theme.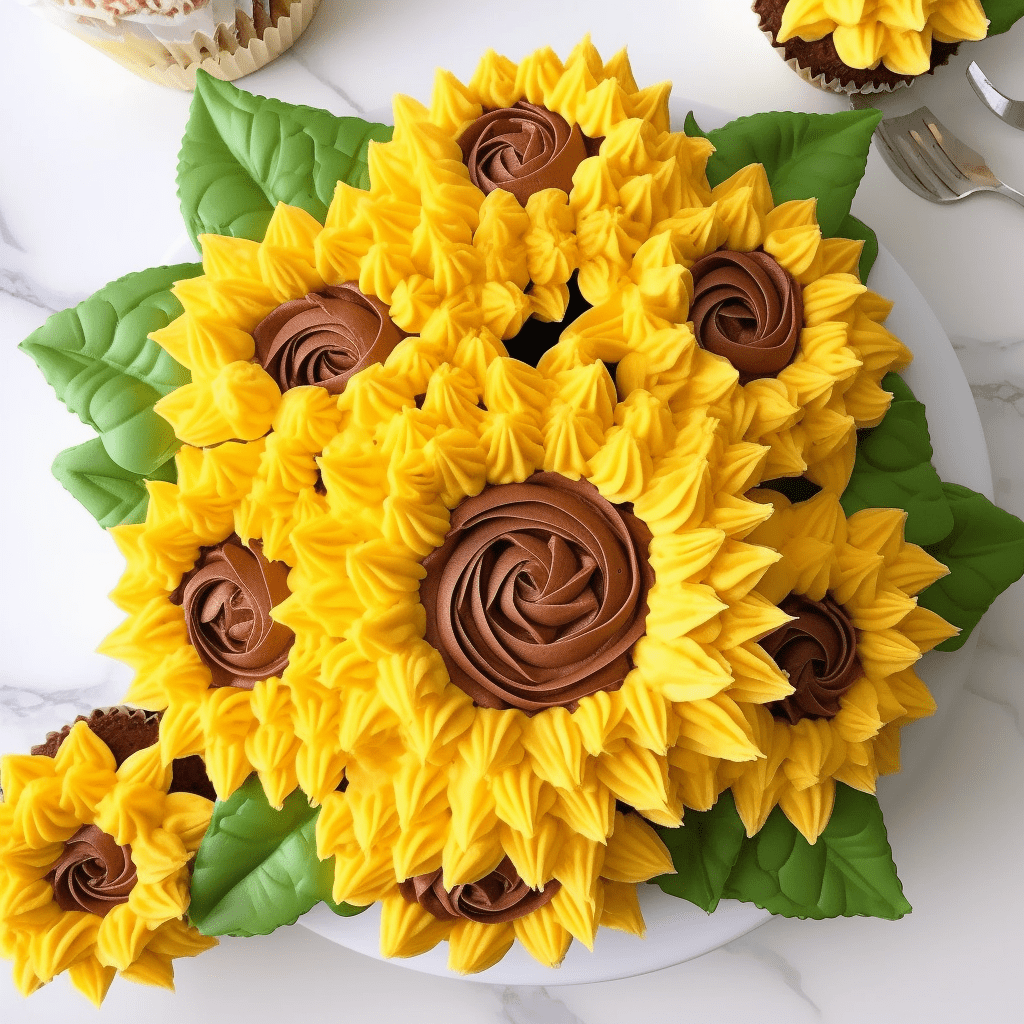 Sunflower Cupcake Pull-Apart Cake
This dazzling sunflower cupcake cake is a bright and cheerful dessert that features cupcakes arranged to form a beautiful, blooming sunflower. The cupcakes are decorated with yellow and brown frosting to mimic the flower's petals and center, creating a visually stunning and appetizing treat perfect for garden parties, or summertime celebrations.
Final Thoughts
Cupcake pull-apart cakes are not only a fun twist on traditional cakes, but they also add a touch of whimsy and excitement to any occasion. They can be decorated for various themes, making them a perfect addition to birthdays, baby showers, weddings, or any celebration you can imagine. The unique presentation of pull-apart cakes, with their individually decorated cupcakes, also makes serving and sharing a breeze, eliminating the need for cutting and ensuring everyone gets their share of the sweet treat! The next time you're planning a special event, consider delighting your guests with a creative and delectable cupcake pull-apart cake that fits the them of your party.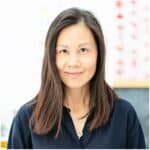 Agnes Hsu is a mom of three and has been inspiring parents and kids to get creative with easy activities and family friendly recipes for over 10 years. She shares her love for creative play and kids food to her 2MM+ followers online. Agnes' commitment to playful learning and kindness has not only raised funds for charity but also earned features in prestigious nationwide publications.