By using this site, you agree to our Terms of Use. This post may contain affiliate links. Read our disclosure policy.
Follow us on Instagram for more fun food ideas for kids!
These Mouse Cheese Crackers are the perfect cute appetizer and fast to make. The perfect snack trio using cheese, crackers and pepperoni.
Are you ready to wow the kids with your creative edible genius? These simple snacks are ones that they're going to love. Better yet – you don't even have to turn on the oven.
These types of snacks have endless possibilities. No matter if you want a quick snack, a great snack for a picnic, or a simple way to showcase food creativity, these yummy mouse and cheese crackers are the best.
If you're in the mood for cheesy goodness, check out how fast and easy this is to make. This would also be super cute for a sleepover snack as well.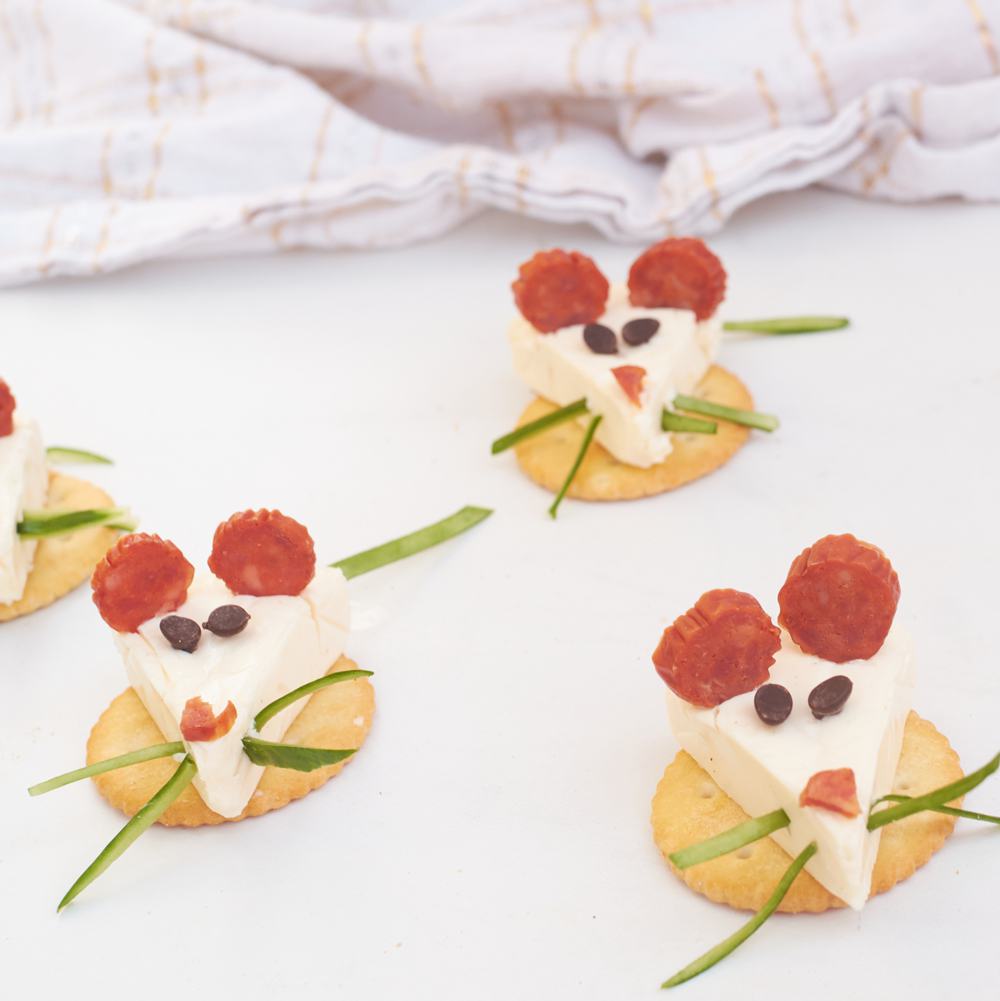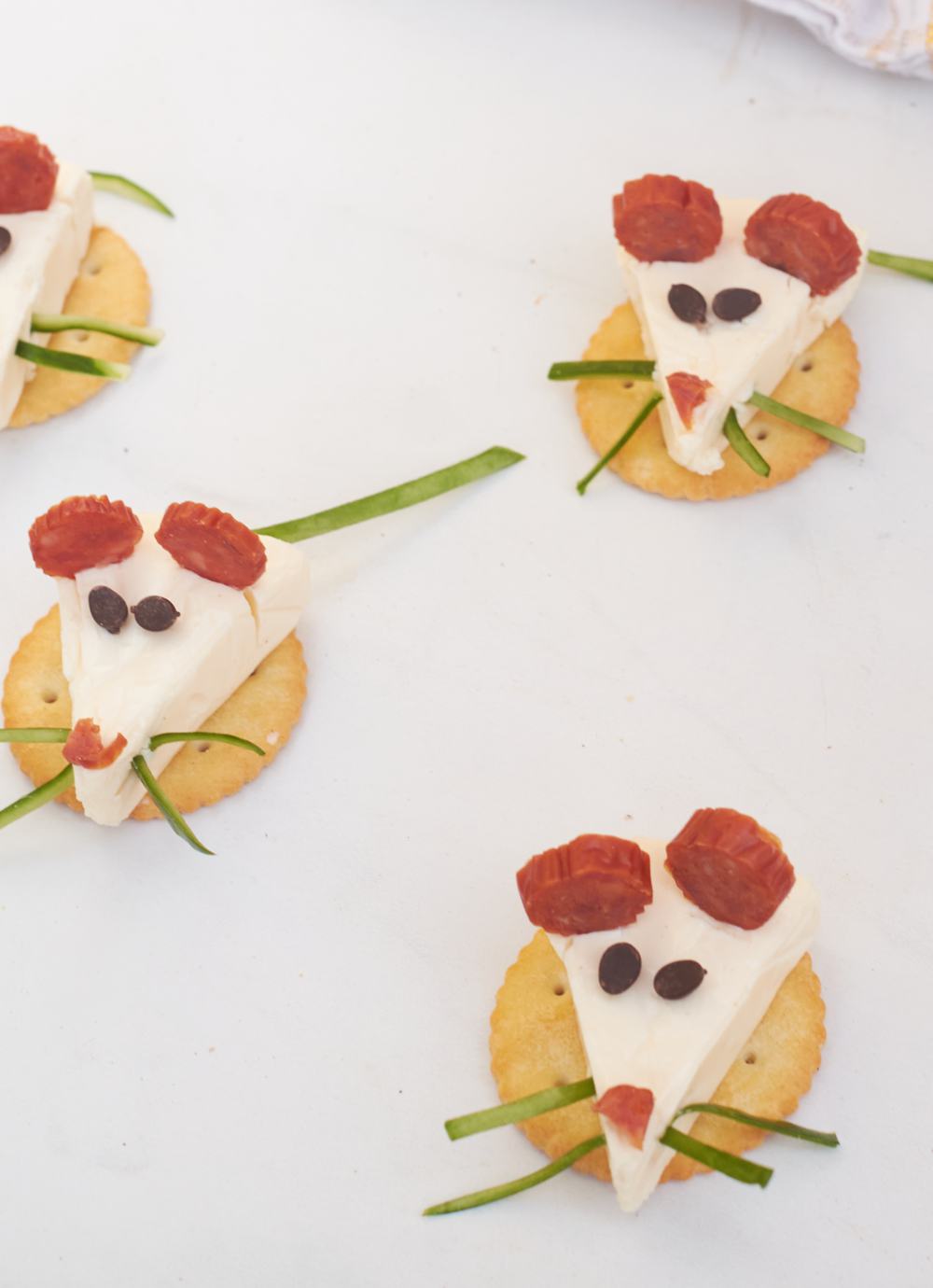 What type of crackers works best?
I like using a mild cracker to let the cheese stand out for this recipe, but you can really use any crackers that you want. Any flavor that works well with your cheese flavor is great.
As long as the cheese slice fits on the cracker, you're good to go.
Mouse Cheese Crackers – Ingredients
This short list of ingredients is all that you need!
Triangle cheese (like Laughing Cow or slice your own soft cheese)
Crackers
Mini chocolate chips
Sliced cucumber
Pepperoni





Variations
Use varied types of cheese – While a soft cheese (like Laughing Cow) is a good choice, you can use any type of cheese that you want. Cheddar cheese, Colby jack cheese, or any type of cheese that you like as long as you can cut into a triangle shape. Another soft cheese like Brie or goat's milk is great too!
Add different meats – I'm a big fan of using pepperoni, but you can also use salami, ham, or any other cuts of cold meat that you want. You just need to cut into little rounds for the ears.
Can I make these cheese snacks in advance?
You can! I recommend only making the cheese head in advance and then adding it to the crackers right before you get ready to serve.
This is because the cheese can make the crackers a bit soggy if they are on there for too long, so adding them later is what I like to do.
When should I serve this snack?
There's never a wrong time to serve this snack! You can make it any time you want cheese and crackers.
I also think that this would be super fun for a birthday party snack activity for the kids. Eating their little mouse that they just made and loving every bite.
With Thanksgiving and the holiday coming up, these would also make adorable appetizers to bring!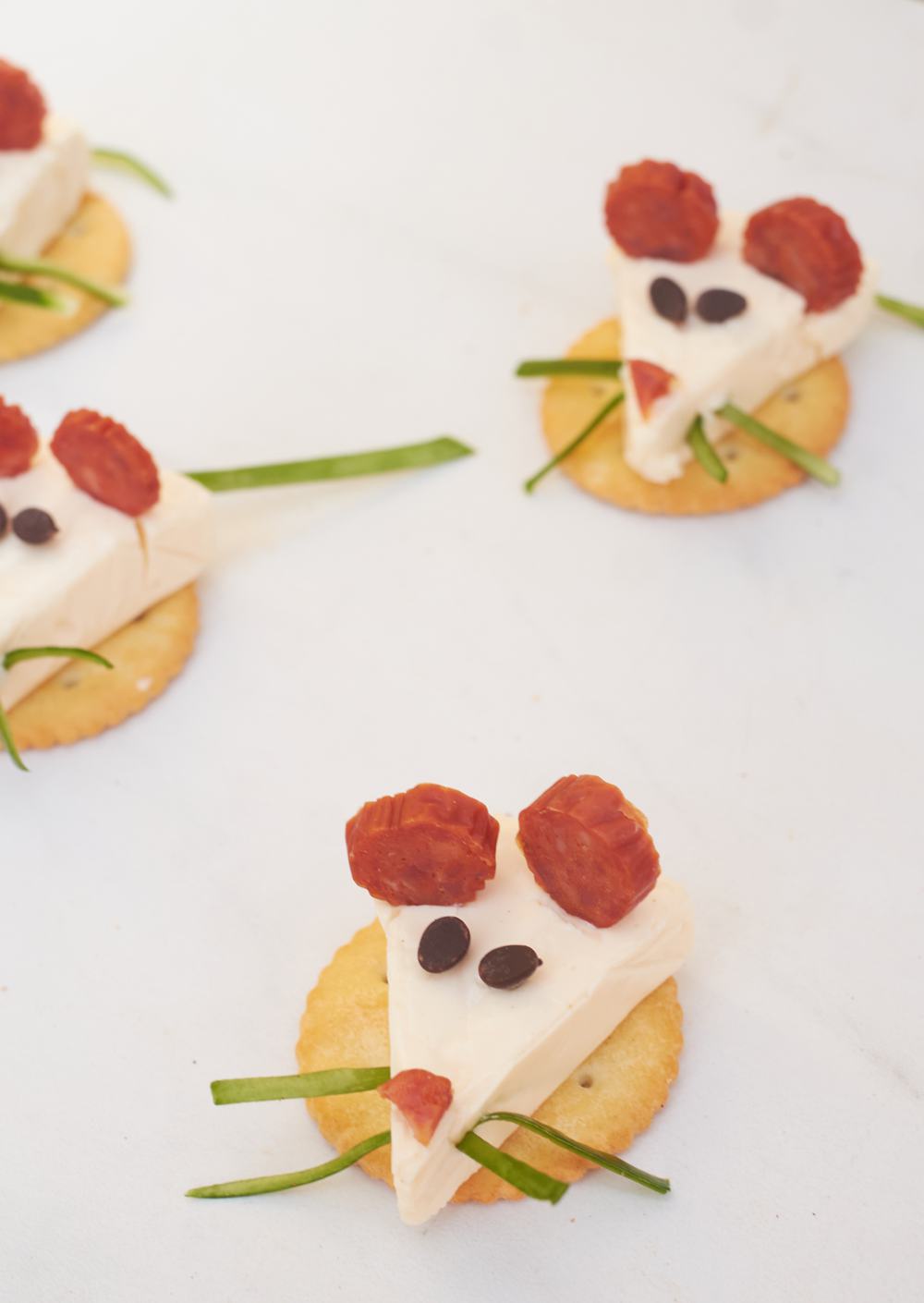 Can I use something besides crackers?
If you want to skip the crackers, skip them. You can place this snack on a piece of toast as well. All you need to do is toast the bread and cut it into triangles. You can also find packaged toasts in most markets these days.
Then, you can add the cheese right on top. It's really as simple as that. Keep it simple so that it's fun to make!
Should the cheese be at room temperature?
No, I don't recommend sitting the cheese out and getting it too soft. Leave the cheese in the fridge up until the moment that you're going to use it, that way it will hold its shape until it is served.
Can I make other characters with this recipe?
That's a great lesson for the kids to try! See if they can be creative and make something new with the cheese. Will they need to leave it in a triangle shape, or will they be able to shape and mold it into a different animal?
Should food be fun?
I think so! We often spend so much of our time telling our kids not to play with their food that we forget that food can be a great creative outlet and family bonding moment.
There are so many ways that you can let the kids bond with you by letting them help in the kitchen. Talking to the kids about food in a fun way is a great way to show them how to be creative with their food.
This, then, is a simple way to teach them how to eat healthy by reminding them to add bright colors to their plates for a fun look and flavor.
Can I use something besides cheese?
Cheese is my go-to for this recipe, but you can use anything that you would like. This could also be a fun recipe for dessert if you use frozen whipped cream cut into a triangle and a graham cracker for the crust. You could then use the mini chocolate chips for the eyes, and use sliced strawberries for the ears.
See how much fun it can be to be creative. This is a great example to teach the kids about how they can take one food idea and turn it into something new and delicious.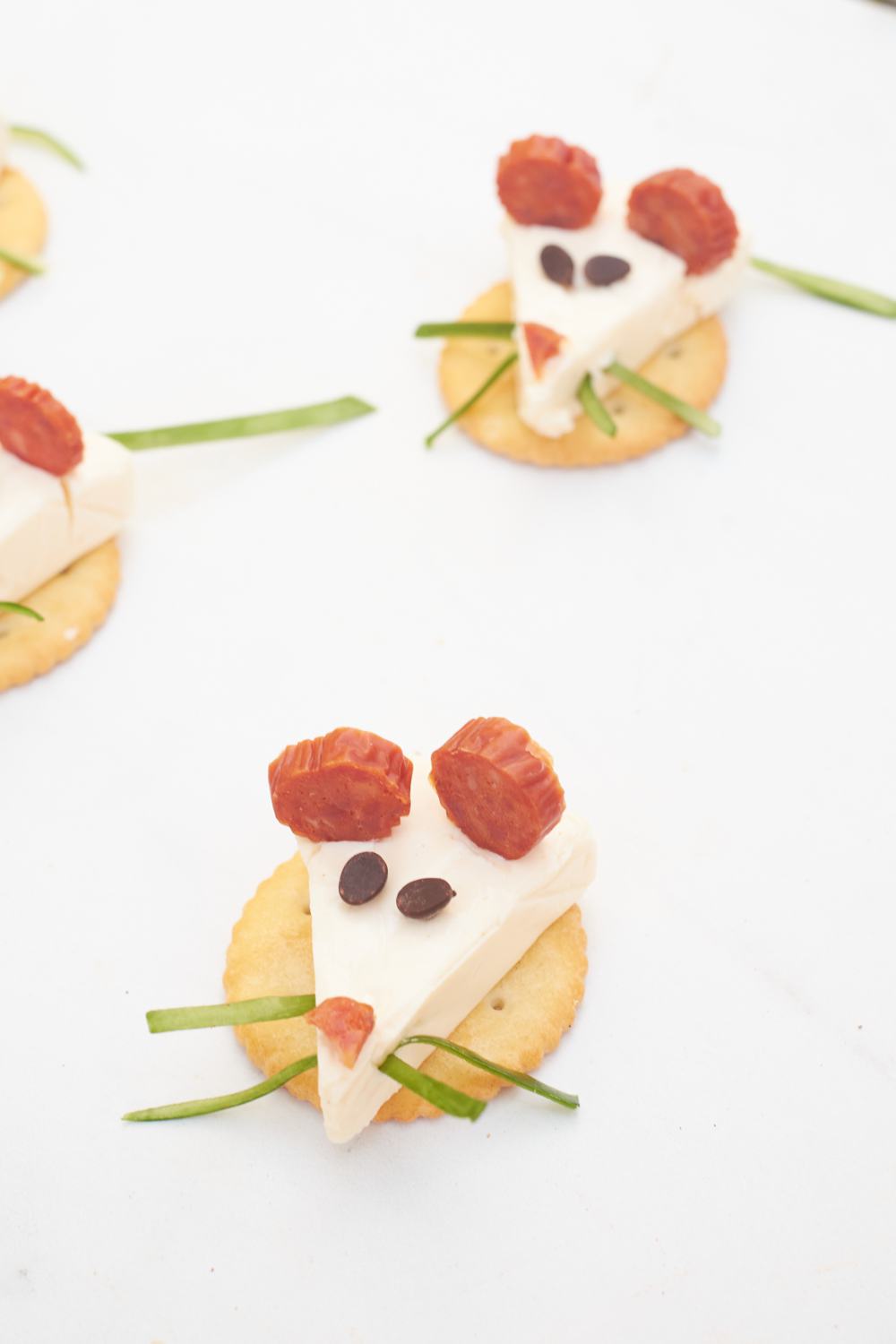 More Easy Recipes for Kids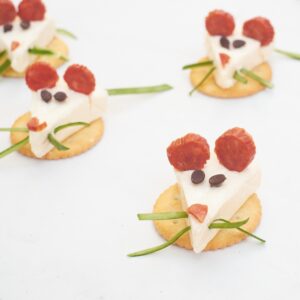 Mouse Cheese Crackers
Mouse Cheese Crackers are the perfect snack or simple appetizer for kids.
Ingredients
Triangle cheese

like Laughing Cow

Crackers

Mini chocolate chips

Sliced cucumber

Pepperoni
Instructions
Slice the pepperoni into mini rounds for the ears, and smaller size for the nose.

Put the cheese on the cracker, and then assemble the cheese to look like a mouse.

Add the mini chocolate chips as eyes.

Add slivers of sliced cucumbers to look like whiskers.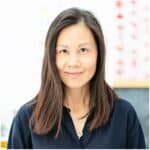 Agnes Hsu is a mom of three and has been inspiring parents and kids to get creative with easy activities and family friendly recipes for over 10 years. She shares her love for creative play and kids food to her 2MM+ followers online. Agnes' commitment to playful learning and kindness has not only raised funds for charity but also earned features in prestigious nationwide publications.