By using this site, you agree to our Terms of Use. This post may contain affiliate links. Read our disclosure policy.
Follow us on Instagram for more fun food ideas for kids!
TikTok's latest food obsession is healthy coke, a mix of balsamic vinegar and sparkling water. We tried this new trend and understand why it's polarizing the internet!
The internet's obsession with TikTok food trends from Baked Feta to Custard Toast continues. The current culinary craze on TikTok is Healthy Coke a claimed low-calorie variant of Coke's most popular drink, Coca-Cola.
Some TikTokers contend that the beverage tastes just like regular cola despite its alleged lack of sugar. But some are aghast at the unique combination. Want to read our own personal take? Read on below!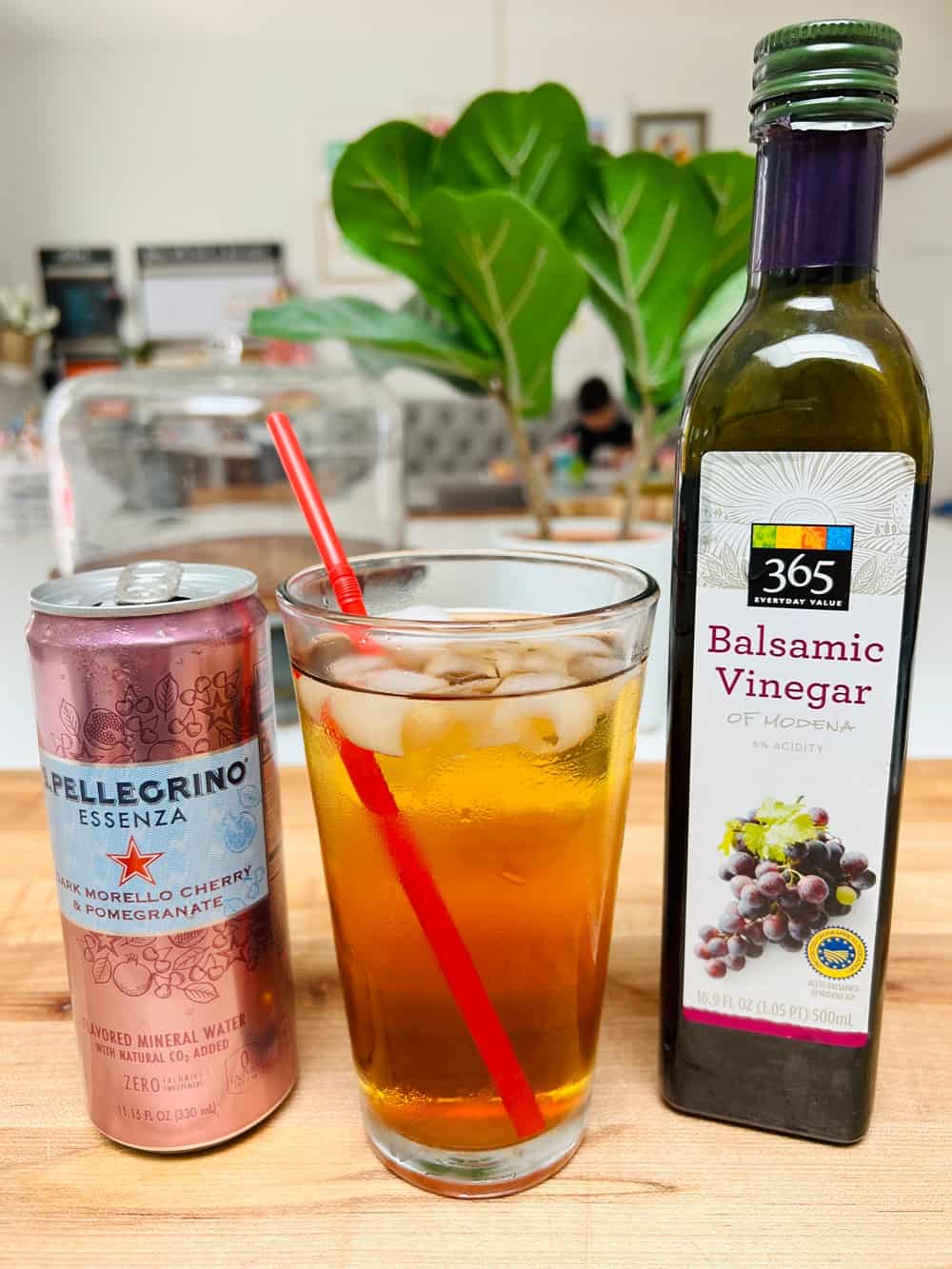 How do you make Healthy Coke?
The main components of 'healthy coke' are balsamic vinegar and sparkling water. There is no added sugar and it looks just like real coke once you add the clear sparkling water that darkens upon the balsamic addition.
Just a few drops of balsamic vinegar and sparkling water are all you need to make a healthy Coke. You can definitely adjust this drink to taste by adding more or less balsamic vinegar.
Who inspired this healthier Balsamic Coke?
TikToker Amanda Jones showed us this healthy coke option stating she got the tip from her pilates instructor. The video's gone viral with almost 600 reactions at this writing.
Numerous TikTok users have expressed dissatisfaction with Amanda Jones' assertion that her recipe for a healthy soda substitute tastes just like the original.
Amanda uses Guava-flavoured La Croix seltzer, a lot of ice, and balsamic vinegar in the video.
Her TikTok shows that she is aware of the strangeness of the mix. As she prepares the cocktail, she adds, "I know you'll think I'm insane."
Can you use other flavor sparkling beverages?
Yes, as you can tell in our video we used Pellegrino Cherry and Pomegranate flavor.
Any zero-calorie or low-calorie selters or sparkling water would work.
Although there are no hard rules it has to be low-calorie. If you weren't wanting this to be "healthy" for those reasons, you could try seeing what other flavored sparkling drinks would taste like. For example, sparkling lemonade or ginger ale.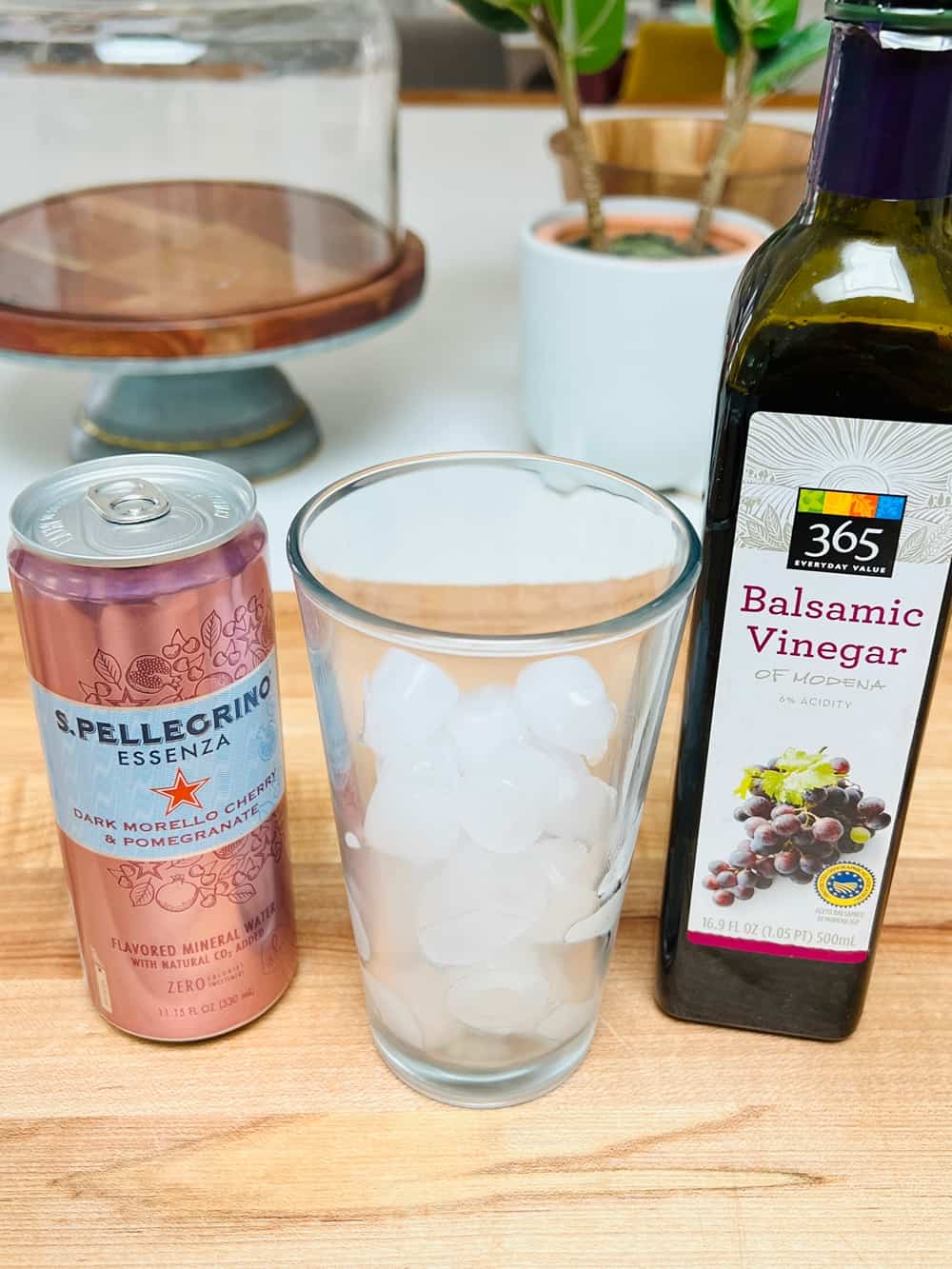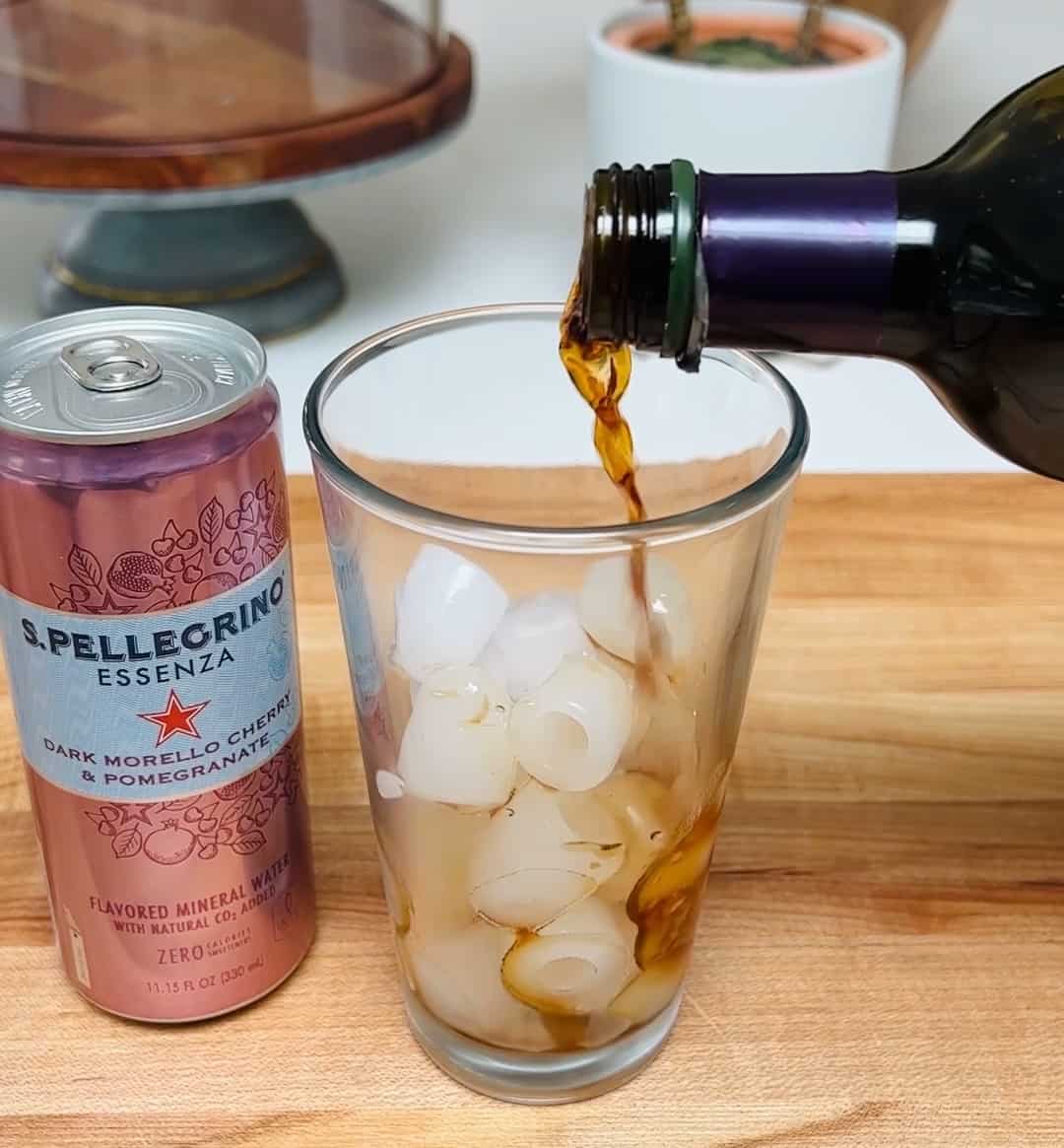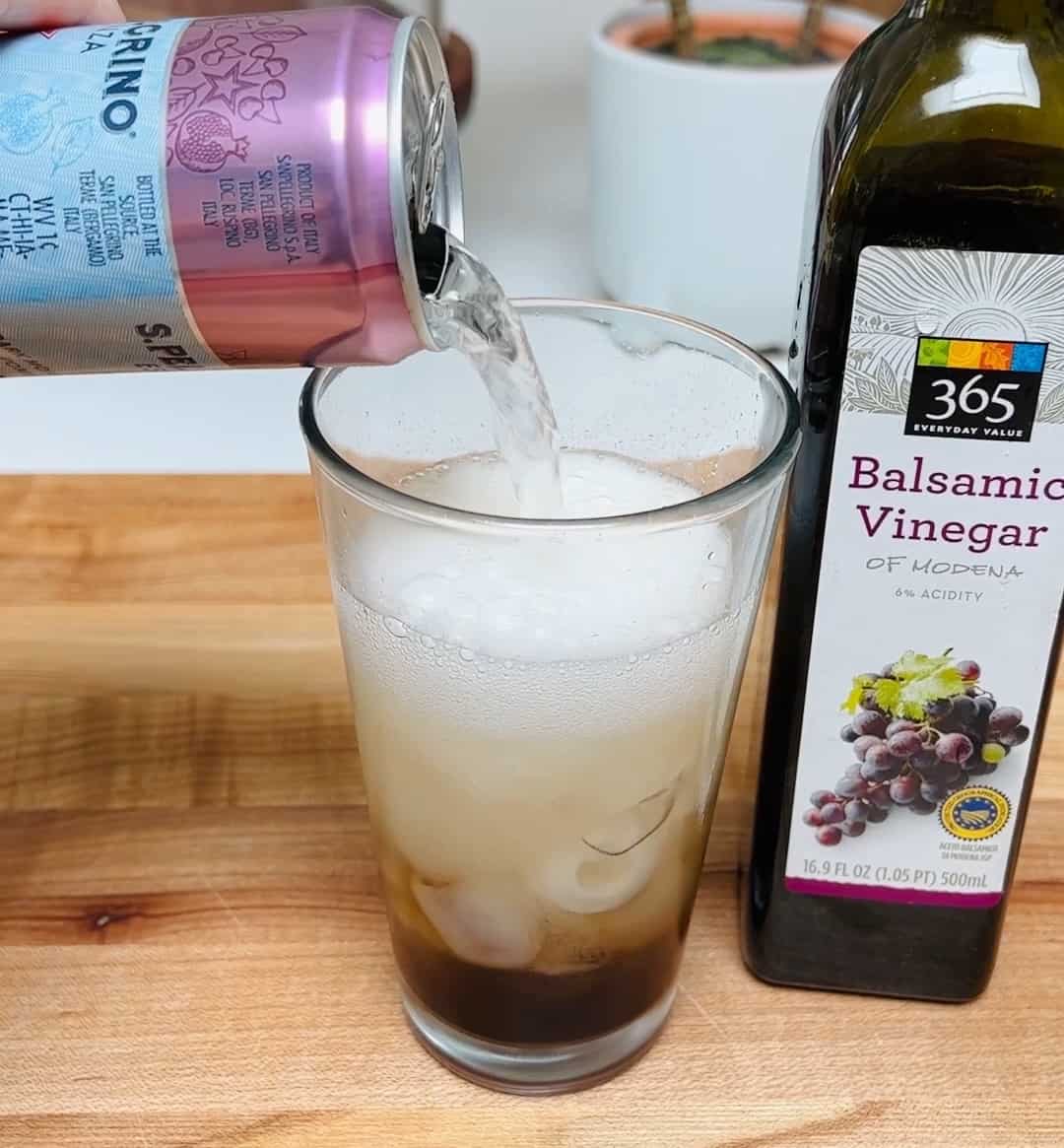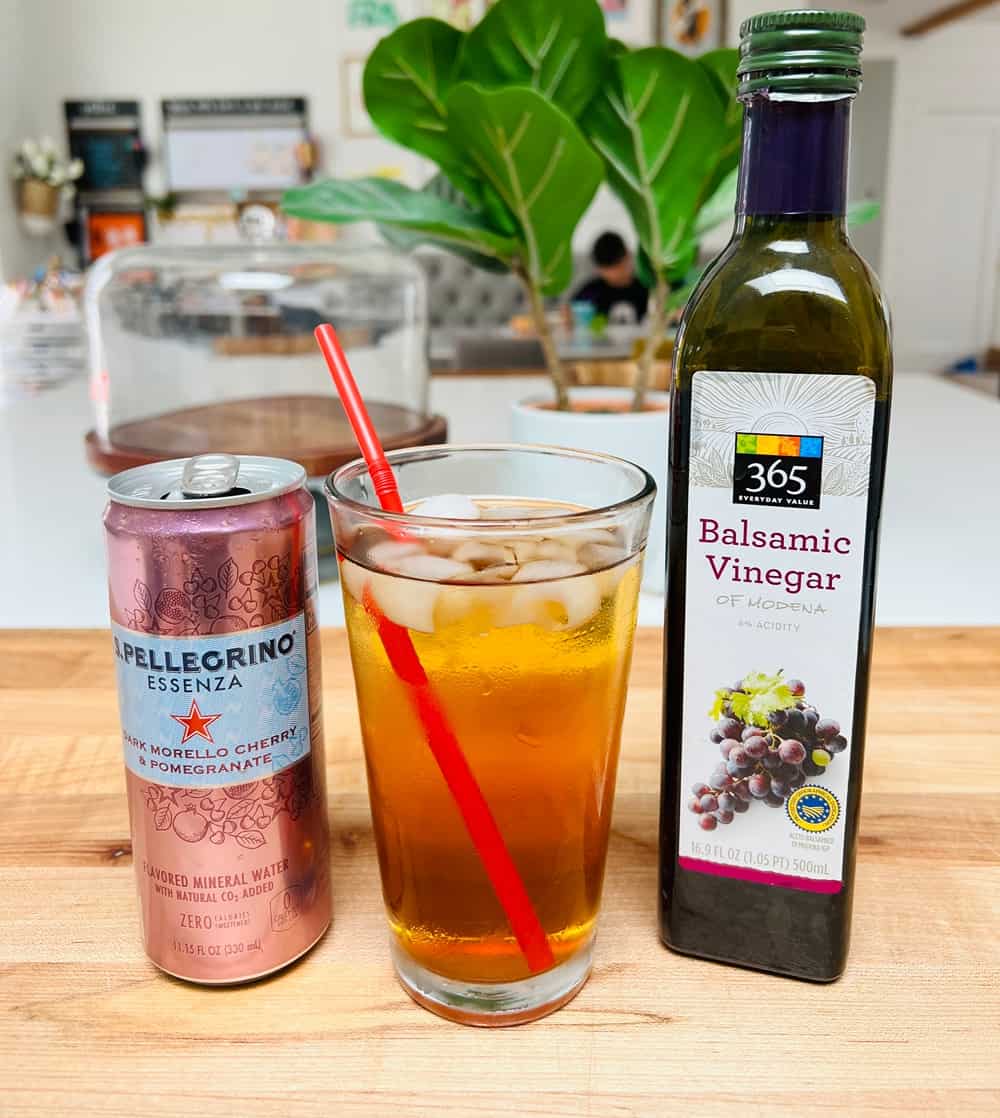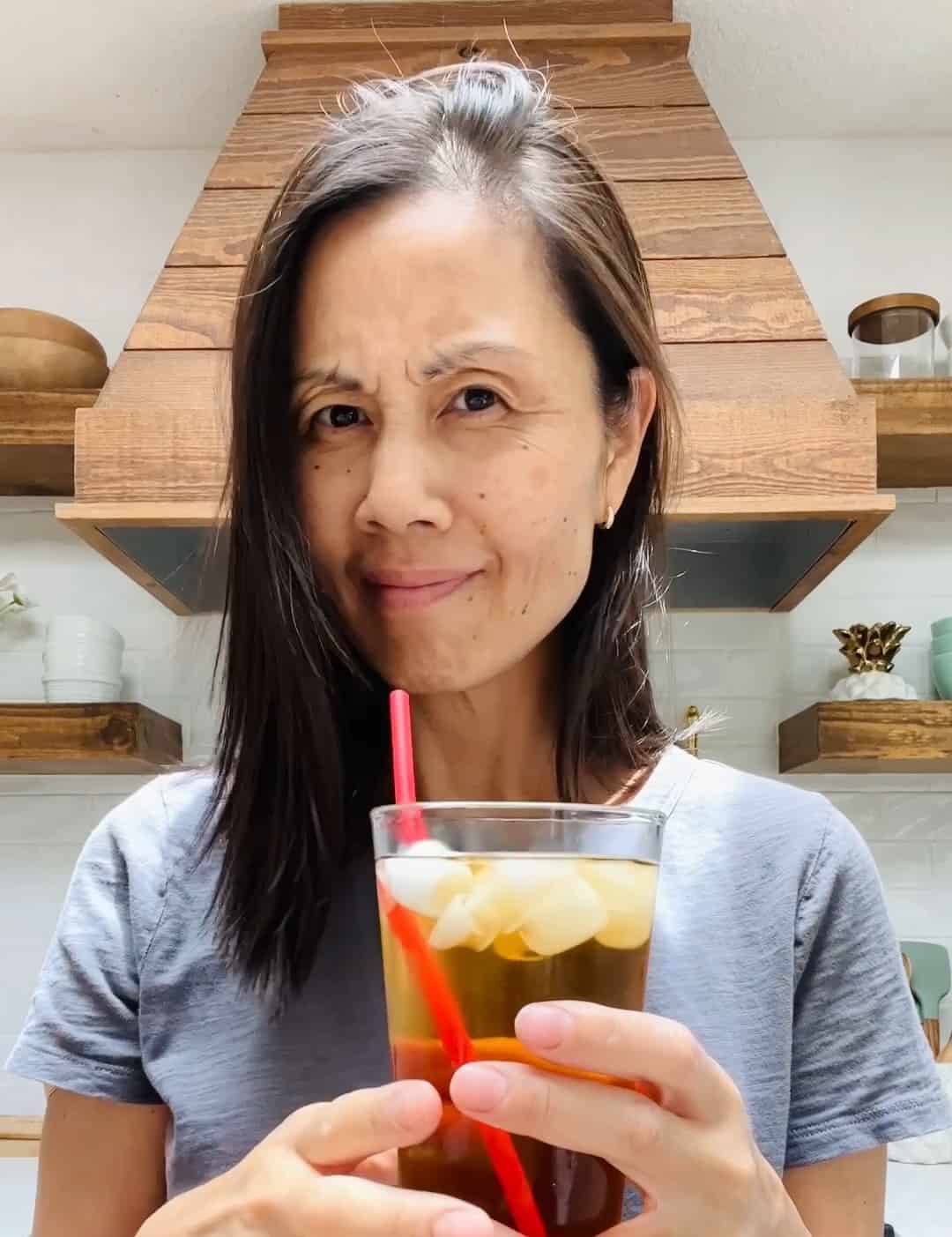 What does Healthy Coke taste like?
The truth is in our video reaction! Check out the video in this post to see my first sip and reaction. I didn't like the flavor at all. The drink had a distinct vinegar taste which I personally don't find pleasant in a drink that is supposed to be sweet like Coca-Cola.
Both my kids tasted it and said "it wasn't bad" but they wished it was less vinegary and sweeter.
One thing I would try if you want to make it taste more like Coke is to add a natural sweetener like Agave syrup, Splenda or Stevia. You could also play with the mix of balsamic vinegar added. We added about a tablespoon per 12 ounces of sparkling water.
Healthy Coke – Ingredients
Sparkling Water (like LaCroix, Pellegrino)
Balsamic Vinegar
Ice
INSTRUCTIONS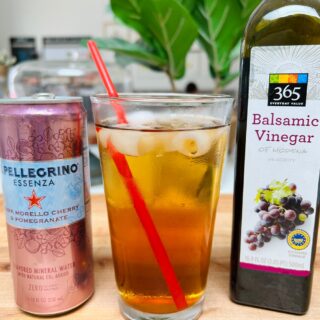 Healthy Coke Recipe
TikTok's latest food obsession is healthy coke, a mix of balsamic vinegar and sparkling water. Find out how to make this latest food trend.
Ingredients
12

oz

Sparkling Water

like La Croix, Pellegrino, flavored is okay

1

TBS

Balsamic Vinegar

Ice
Instructions
Add balsamic vinegar. We added a tablespoon but you can add less or more depending on taste preference.

Add sparkling water. We added 12 oz per 1 tablespoon of vinegar.