By using this site, you agree to our Terms of Use. This post may contain affiliate links. Read our disclosure policy.
Follow us on Instagram for more fun food ideas for kids!
This Rainbow Veggie Snack is a great way to teach the kids the importance of eating the colors of the rainbow! It's a yummy and easy snack!
My kids love all things rainbows. And to be perfectly honest, I do as well! Since you can easily use fruit or vegetables to make a rainbow, it's become one of my favorite go-to food hacks to get the kids to eat more healthy foods.
Making food art together has actually become one of our favorite things to do! When we can create tasty dishes that also show creativity, it makes them more fun to eat! I like to ask the kids what they want to create with food and then think of ways to make it happen. Using all the colors of bell peppers was a great way to make this delicious edible rainbow.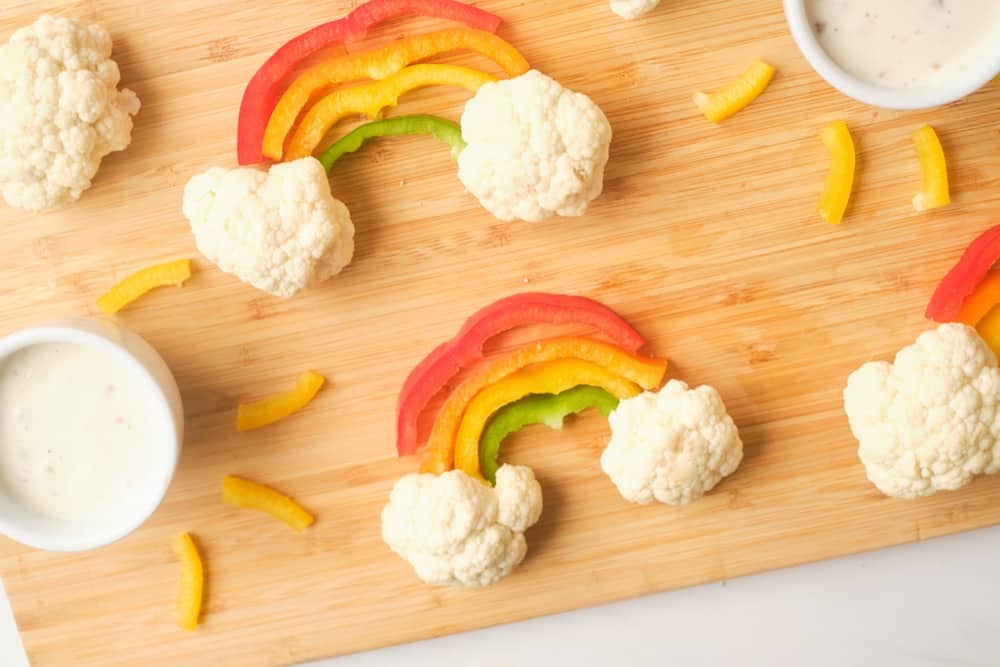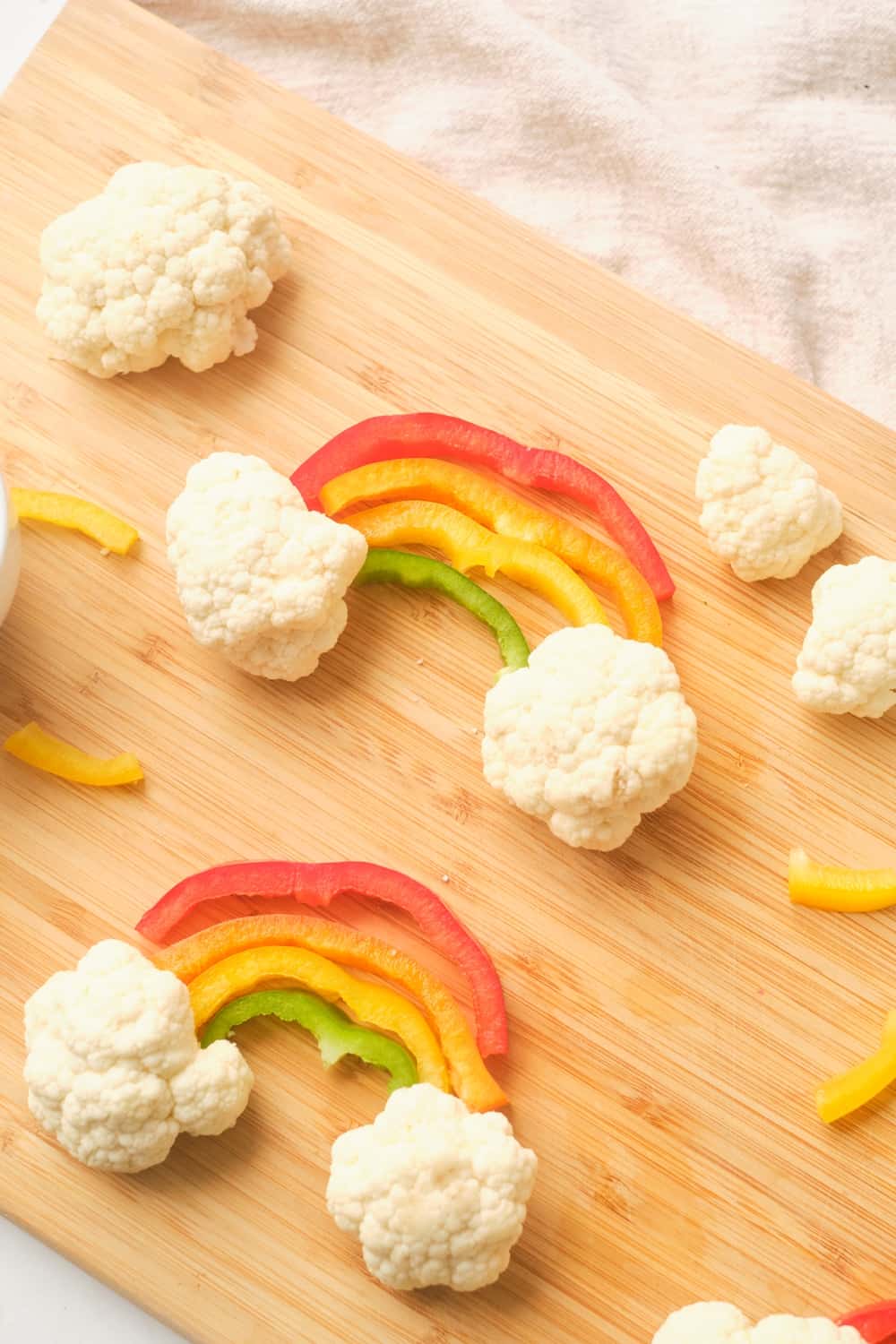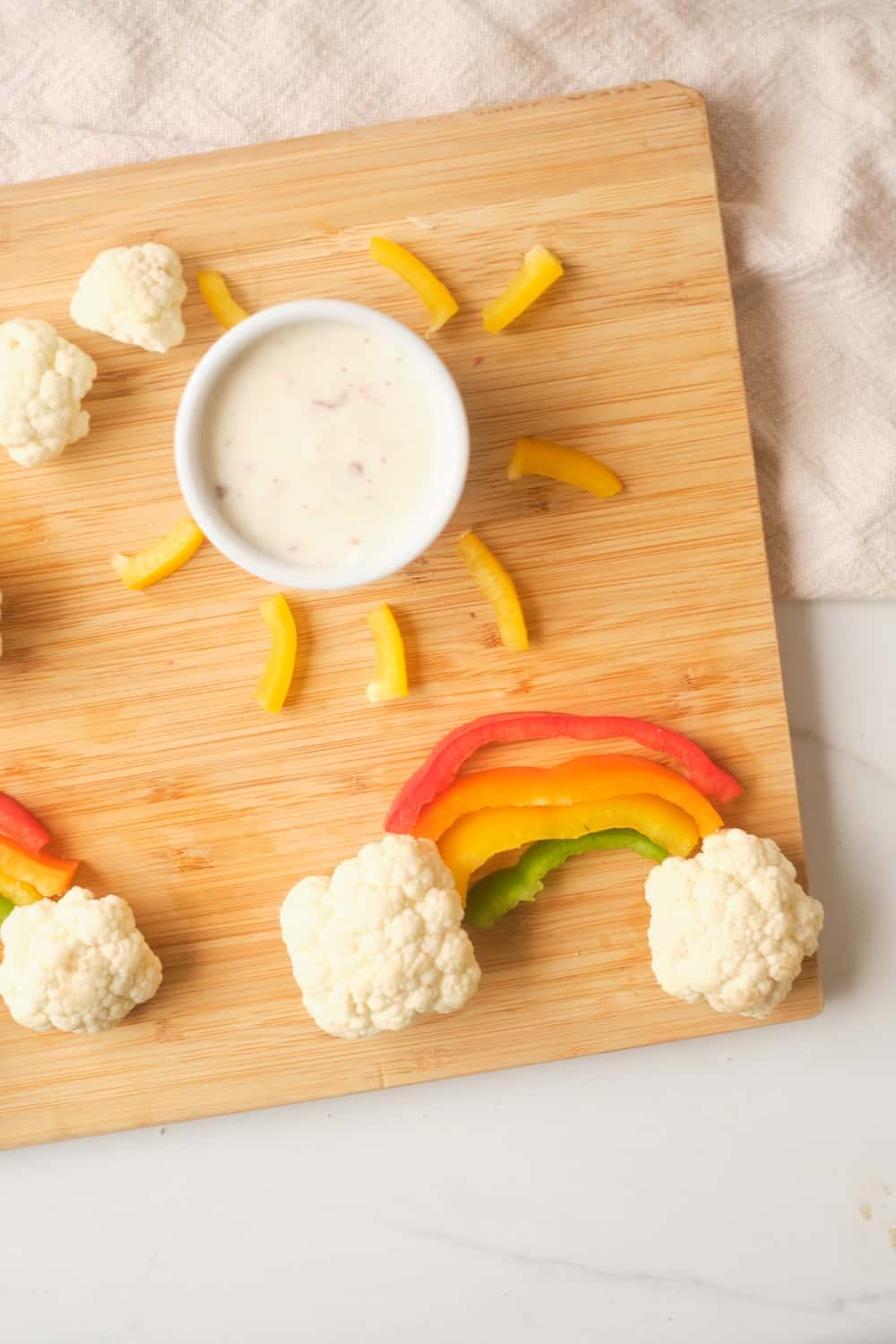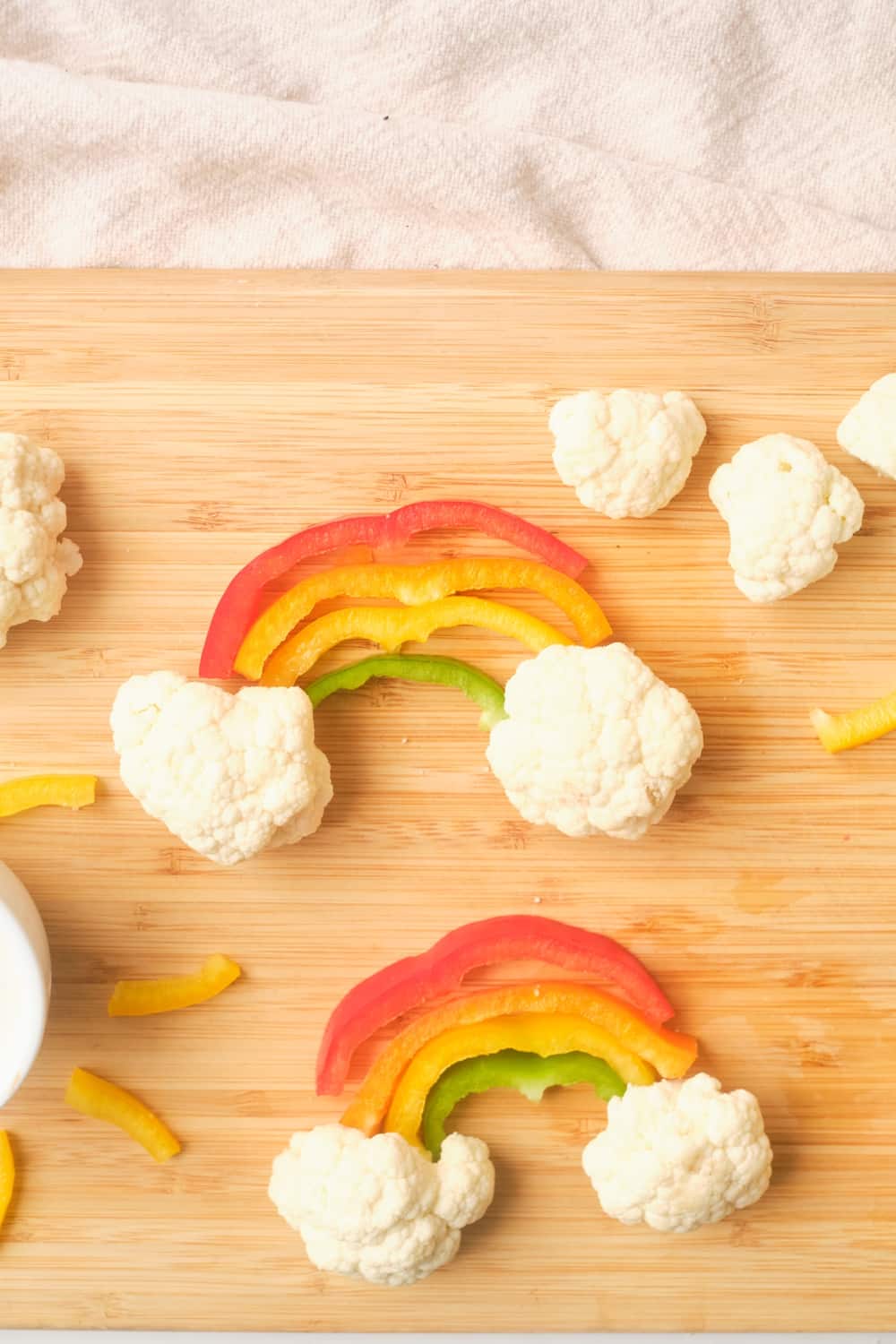 How do you get kids to eat more vegetables?
We can ask our kids to eat more veggies until we're blue in the face, but that doesn't mean that it's going to happen. It's fun recipes like this veggie rainbow that really get the job done!
Rainbow Veggie Snack – Ingredients
yellow bell pepper
red bell pepper
orange bell pepper
green bell pepper
cauliflower
ranch for dipping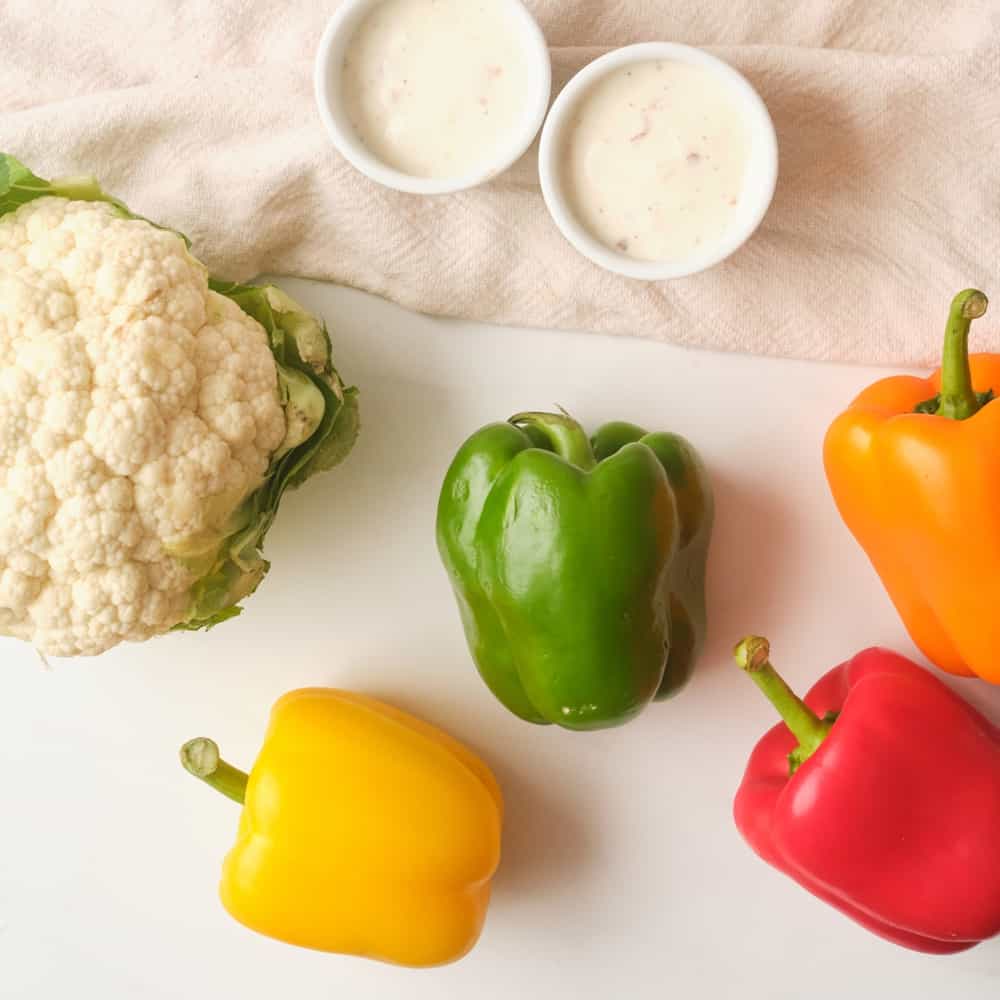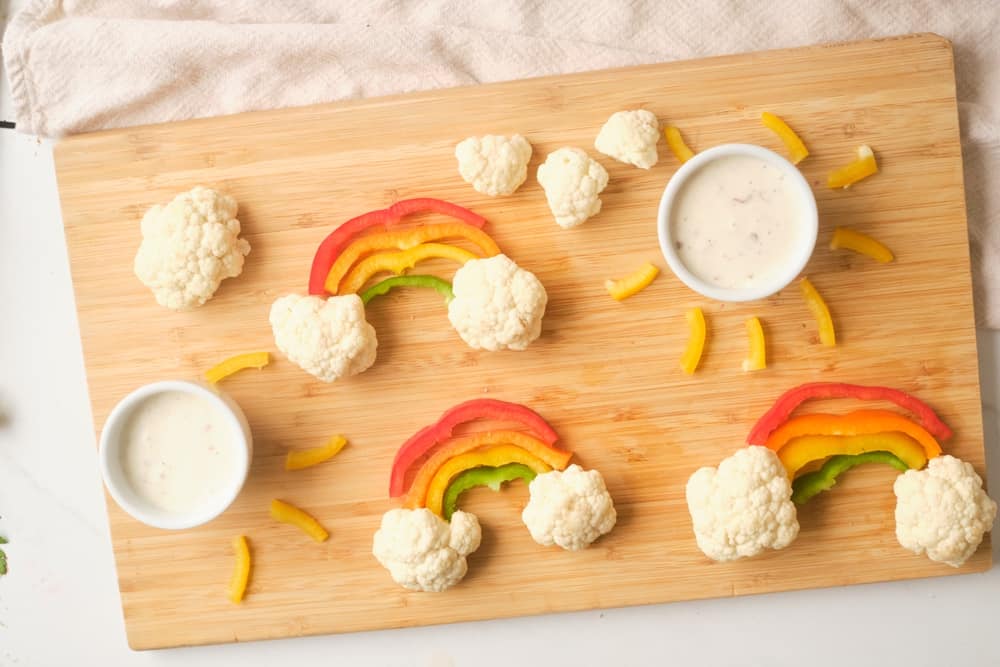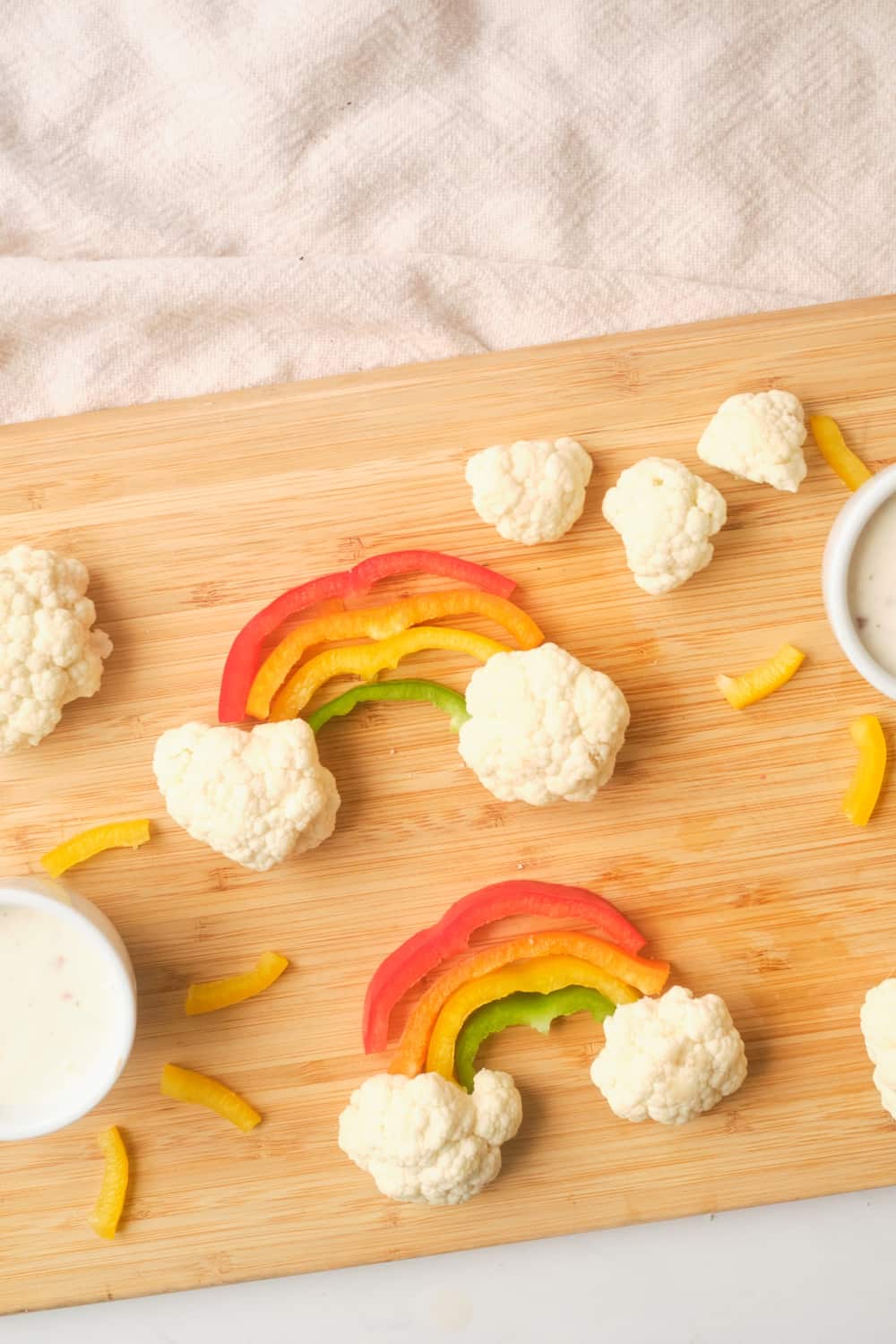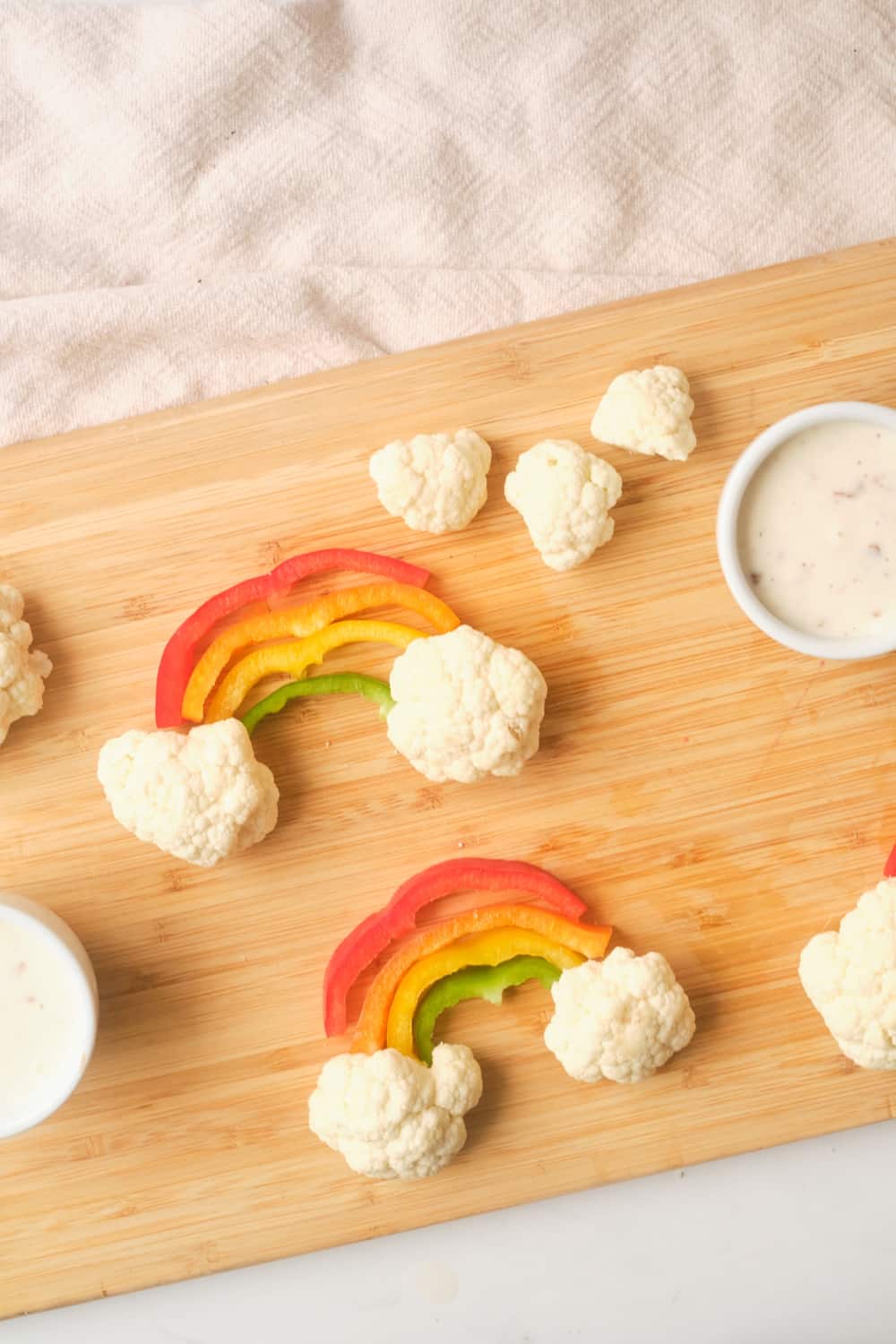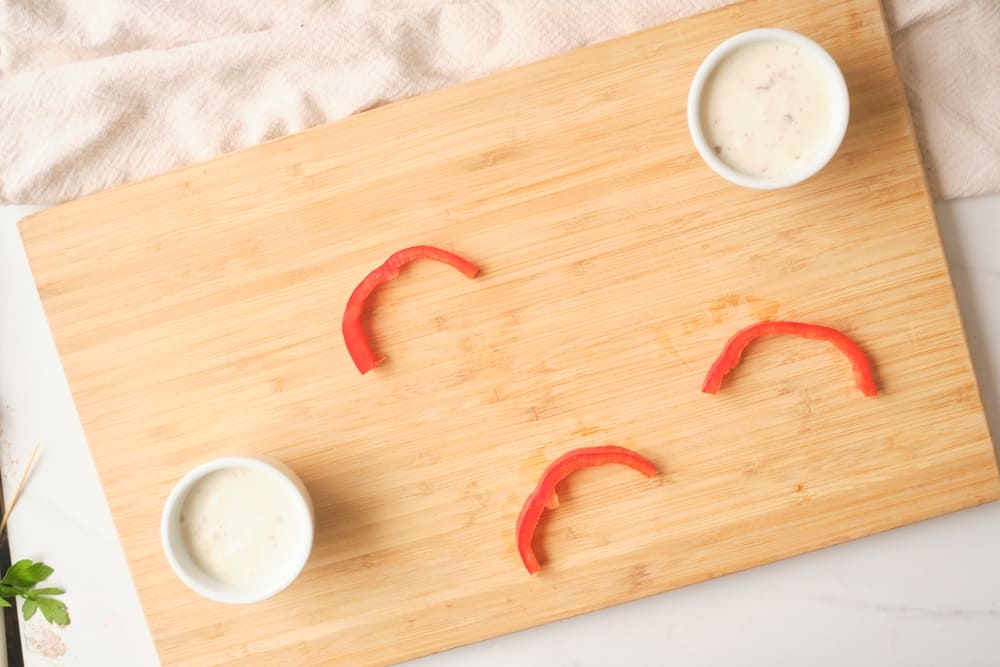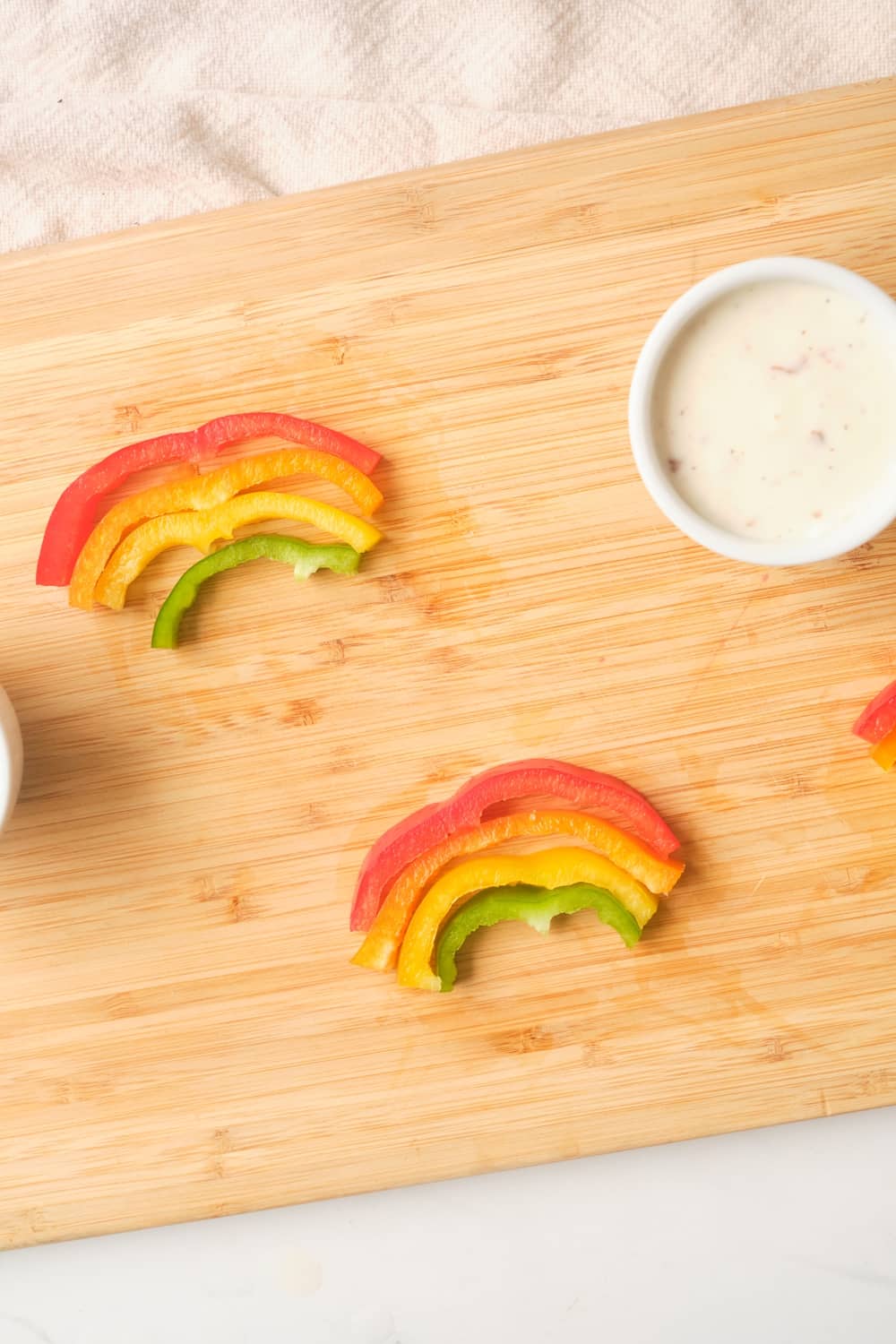 Kitchen Skills that kids can help with
When it comes to letting the kids help in the kitchen, there are certain things that you can start with. Using kid-safe knives is a great way to teach them knife safety.
Kids can also help with stirring, measuring, pouring, cracking eggs, and sifting flour.
How to store leftover vegetables
To keep the veggies fresh, you'll want to store them in an airtight container and keep them in the fridge. This is the easiest way to keep healthy snacks handy for anyone to grab and eat.
Can you use other vegetables in this snack?
You bet. I think that adding some broccoli trees on the ground would be great and even adding some lettuce as the grass! The sun could be a tomato (not technically a veggie of course) and you could have more cauliflower on the plate to have even more clouds in the sky. Have fun and add in whatever other veggies you want!
INSTRUCTIONS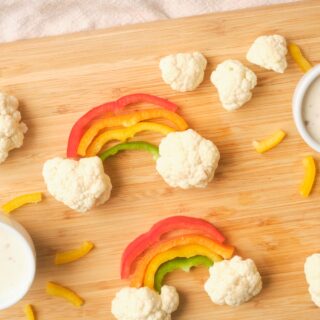 Rainbow Veggie Snacks
These Rainbow Veggies Snacks are a great way to get the kids to have fun crearting nd eating eating their veggies.
Ingredients
green pepper

red pepper

yellow pepper

orange pepper

cauliflower

ranch for dipping
Instructions
Cut the peppers in slices.

Layer them so that they look like the layers of a rainbow.

Add the cauliflowers on the ends of each side of the veggie rainbow. so that they look like clouds.

Enjoy with ranch dipping sauce.