By using this site, you agree to our Terms of Use. This post may contain affiliate links. Read our disclosure policy.
Follow us on Instagram for more fun food ideas for kids!
Valentine's Day is just around the corner, and if you're looking to celebrate with your little ones, why not try out some fun and festive dinner ideas? From heart-shaped pizzas to pink pasta, there are plenty of ways to get your kids excited about dinner on this special holiday. In this blog post, we'll be sharing 10 Valentine's Day dinner ideas that your kids will love. So if you're looking for some inspiration for your holiday menu, read on!
Why make Valentine's Day Dinner?
Valentine's Day is a time to show your loved ones how much you care, and that includes your children. Whether you're planning a special dinner at home or just want to add a touch of romance to your family meal, there are plenty of ways to make Valentine's Day memorable and fun for kids.
How to celebrate Valentine's Day Dinner for kids?
One way to celebrate is by incorporating heart-shaped foods into your dinner menu. Heart-shaped pizzas, grilled cheese sandwiches, and heart burgers are all kid-friendly options that can be easily created with the help of a heart-shaped cookie cutter. You can also get creative with your side dishes and try making pink pasta and adding some heart mozzarella cheese.
Dessert is another opportunity to get creative on Valentine's Day. Heart cupcakes are always popular choices, and fruit skewers shaped like flowers make for a healthy and visually appealing treat.
Overall, the key to a successful Valentine's Day dinner for kids is to focus on fun and festive foods that will get them excited about the holiday. With these 10 ideas, you're sure to come up with a menu that everyone in the family will love.
Kids Valentine Dinner Ideas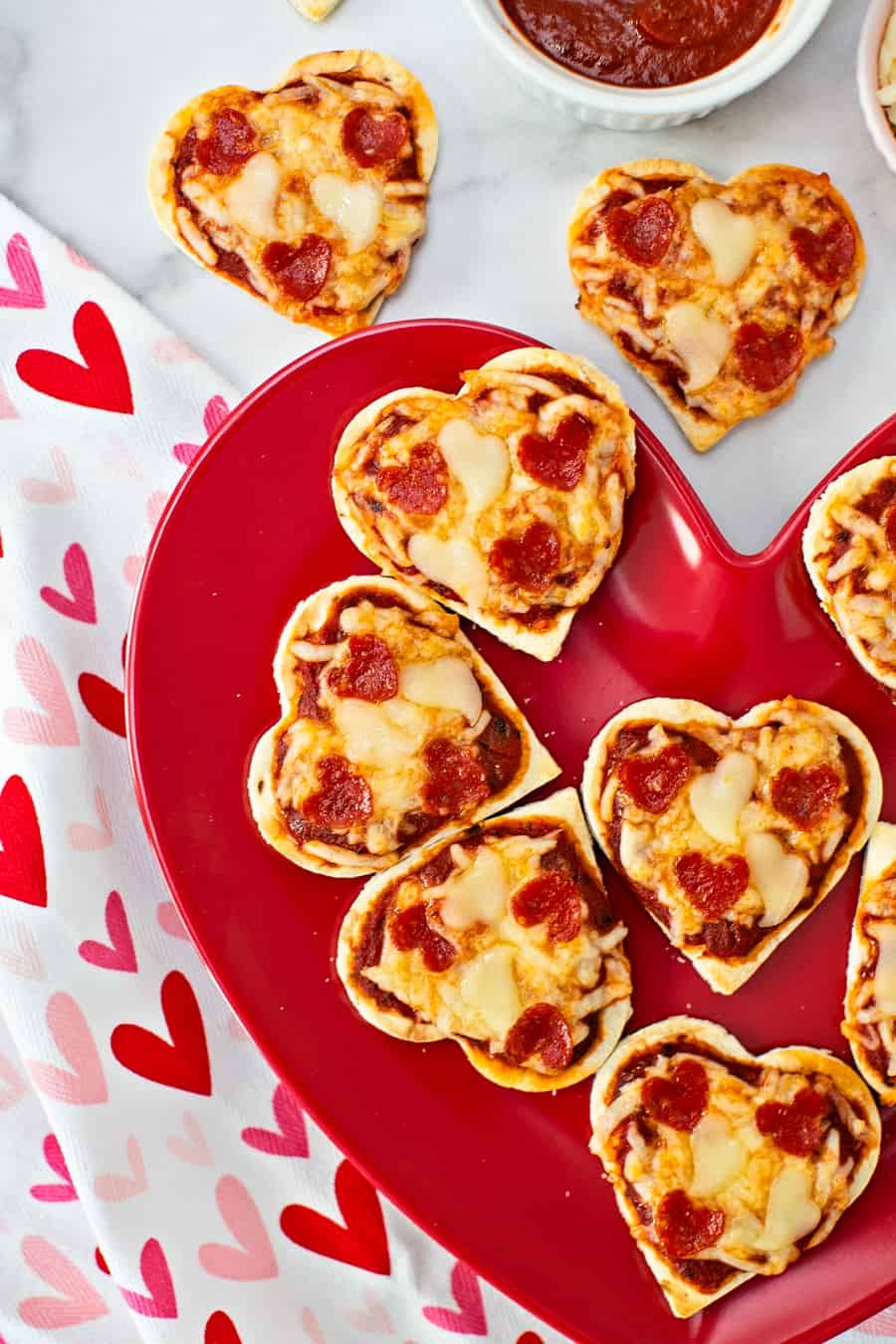 Use cookie cutters to cut the dough into heart shapes, then top with your favorite pizza toppings.
Heart-Shaped Grilled Cheese Sandwiches
Use a heart-shaped cookie cutter to shape the sandwiches, then grill until golden and gooey.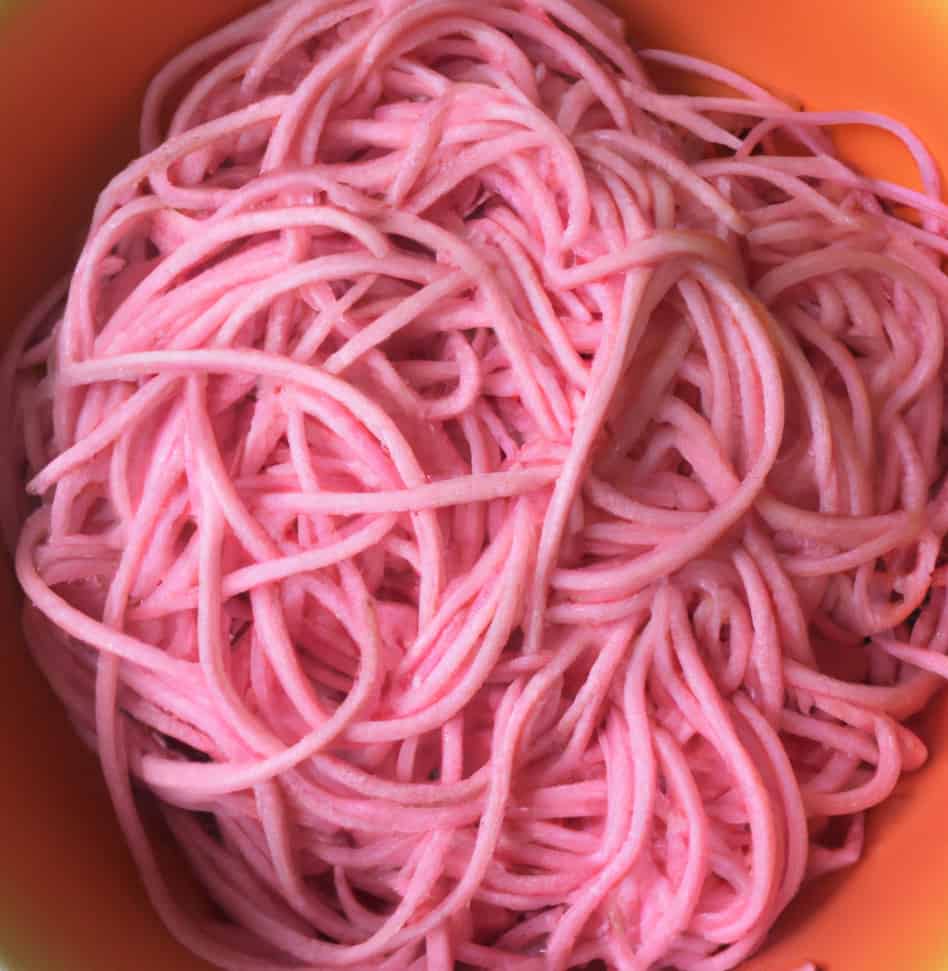 Pink Pasta
Cook spaghetti or your favorite pasta shapes as usual. When cooled, add to a zipper food bag with a few drops of pink food coloring for a festive pink hue.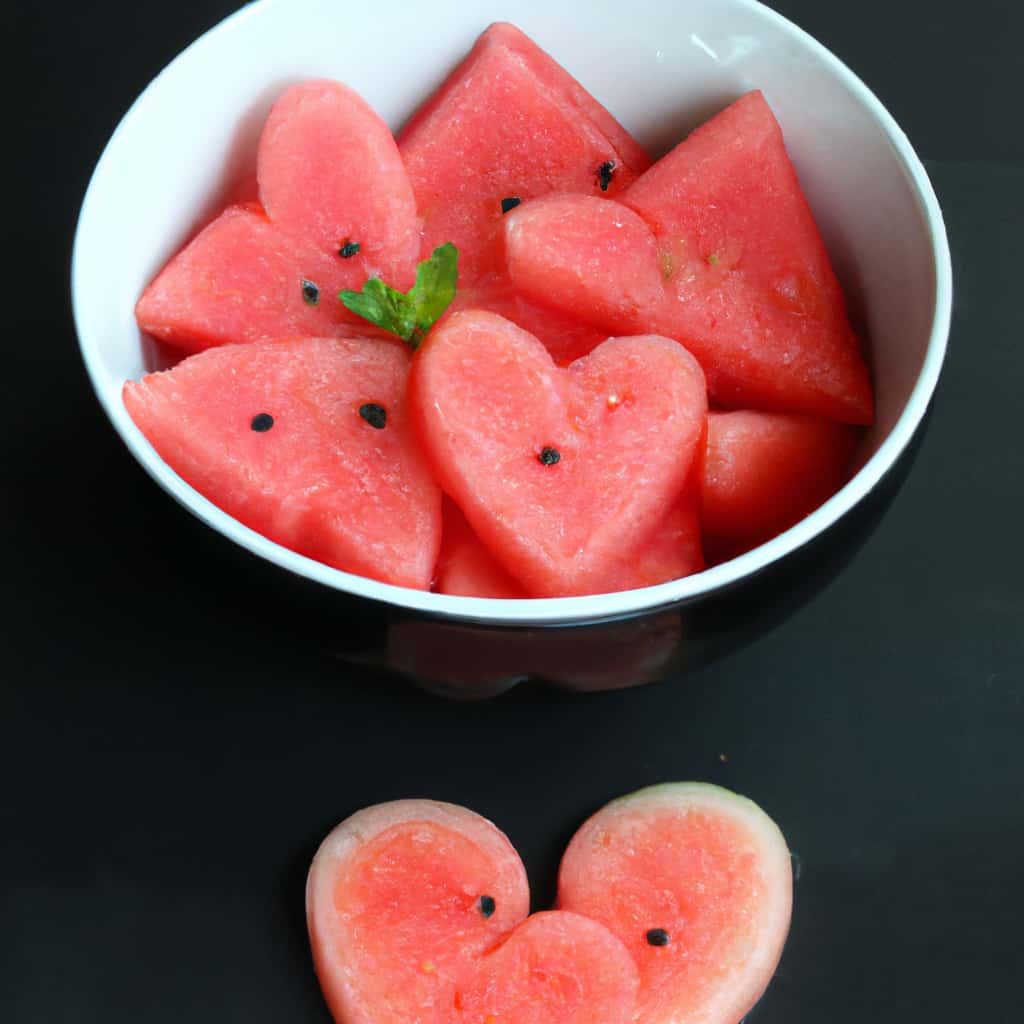 Heart-shaped Watermelon
Cut a watermelon into heart shapes for a refreshing and healthy snack. Serve as a side dish with a main course like grilled chicken or fish or heart pizza.
Use a heart-shaped cookie cutter to cut burger buns and hamburger patties into a cute heart hamburger.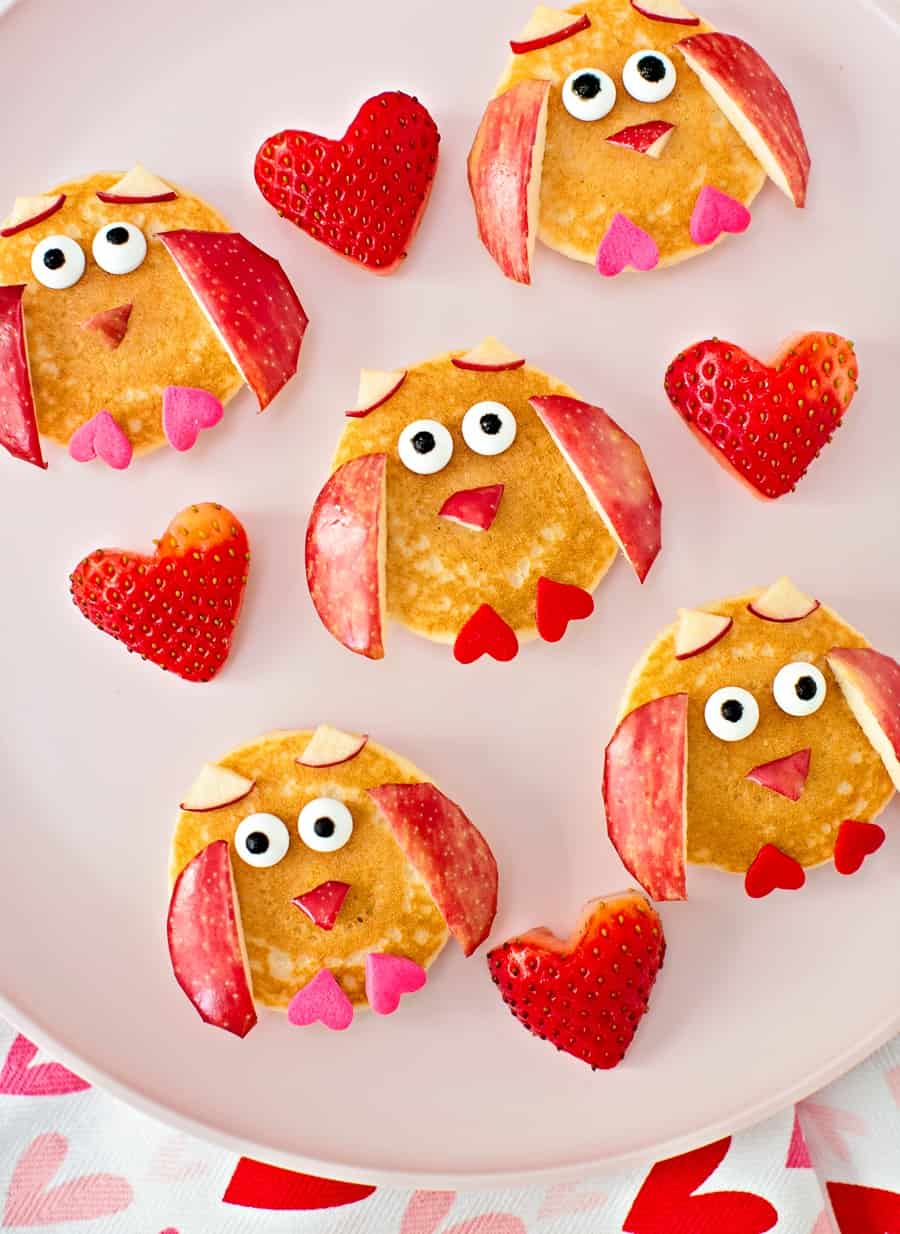 Use mini pancakes (frozen or make your own) and decorate with fruit in the shape of owls to make this cute Valentine Pancake Owl.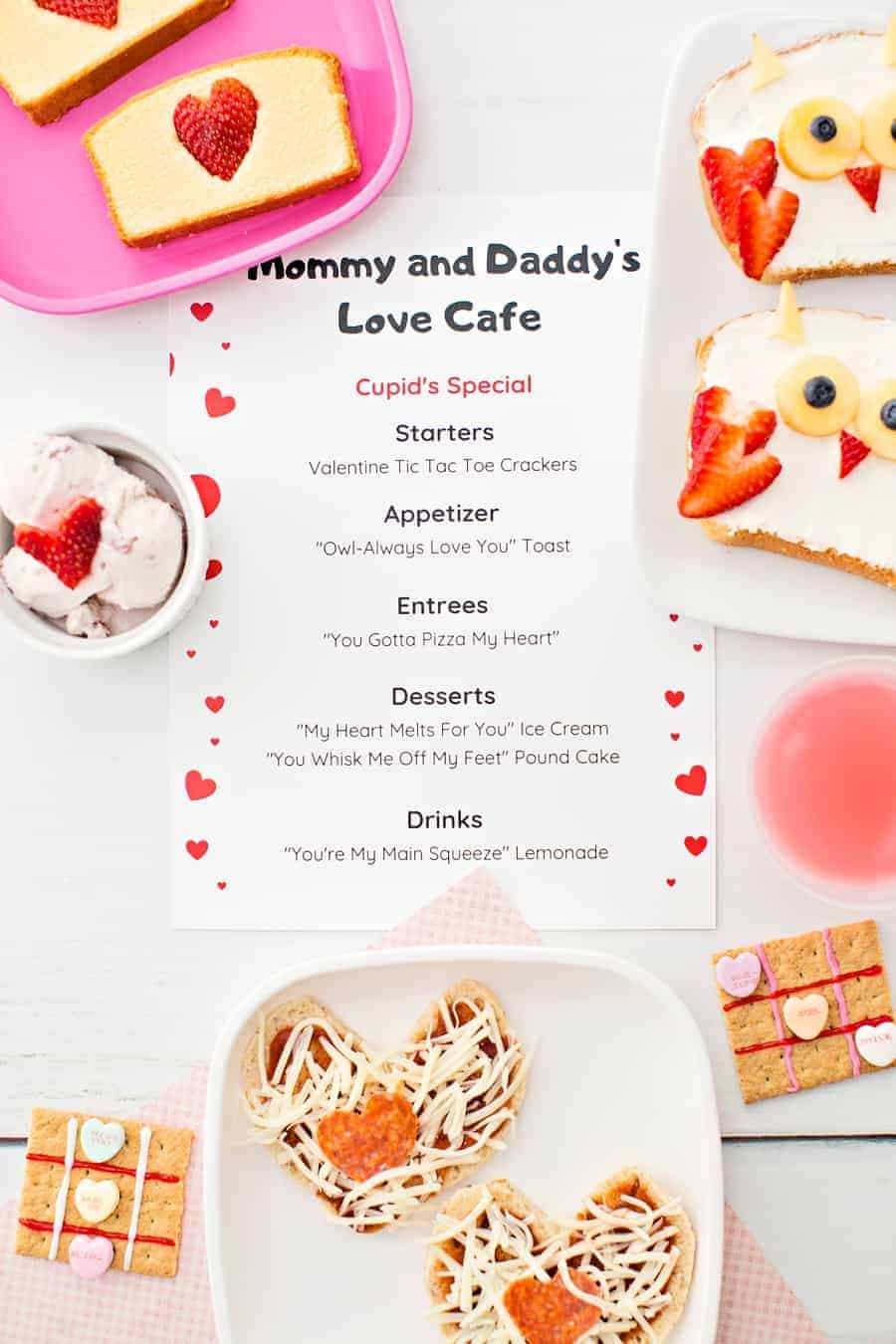 Valentine's Dinner Menu for Kids
Print out our printable Valentine's day dinner menu to create this fun pizza heart dinner for kids incuding desssert and an interactive tic tac to edible game!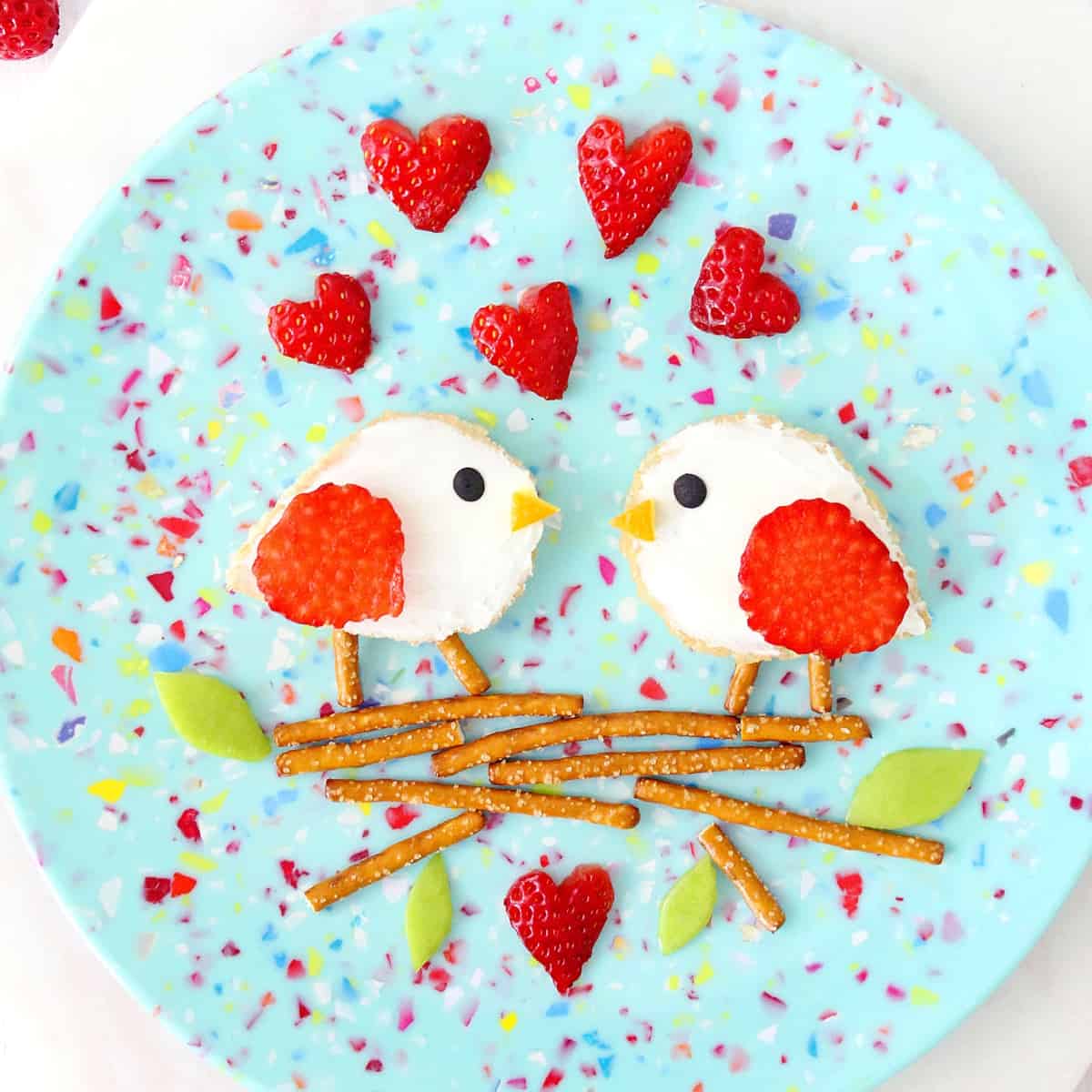 Kids love easy finger foods like toast and mini sandwiches. Why not create this sweet love bird toast for an easy Valentine's food art.
Heart Shaped Cheese and Crackers
A kid-friendly Valentine charcuterie board. Simply cut out cheese and salami or your favorite cold cuts and add crackers.
Cut hot dogs into a heart shape and join with cheddar arrows. So fun and clever!
Dessert ideas to serve with your Valentine's dinner
Make cookie cups shaped like cute little gnomes!
This is a kid-friendly cupcake Valentine dessert using store bought or cake mix cupcakes and fondant.
If you're looking for a heathy Valentine treat, cut your favorite fruits and display into a beautiful rainbow fruit heart!
Make it a Valentine not a gingerbread house with this clever use of Pop Tarts as the house. Kids will love decorating this sweet house.
Use refrigerated cinnamon rolls to turn them into cute heart-shaped rolls adorned with pink sprinkles.