Follow us on Instagram for more fun food ideas for kids!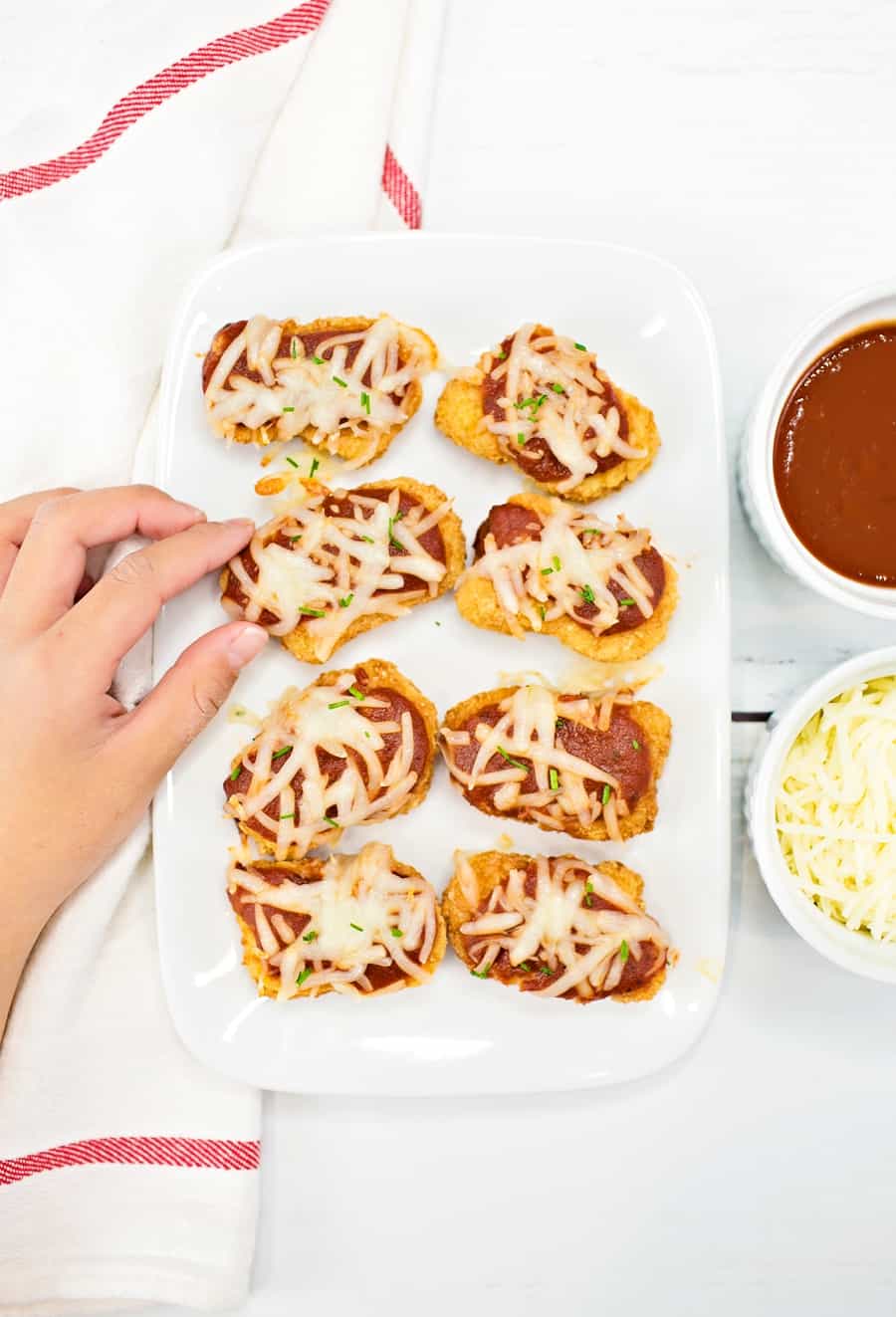 Who doesn't love a good chicken parmesan? It's a crowd pleaser in our family, but time consuming to make for an easy weeknight dinner when you've got 3 hungry kids. No one's got time to simmer a sauce, pound, bread and panfry chicken to a crisp, and finish baking in the oven. At least not in our busy household!
Find out how to make these easy 3 Ingredient Easy Chicken Parmesan Bites that serves up an easy lunch or dinner for kids.
This easy hack for 3 Ingredient Easy Chicken Parmesan Bites that got two thumbs up from my kids AND chicken parmesan loving husband.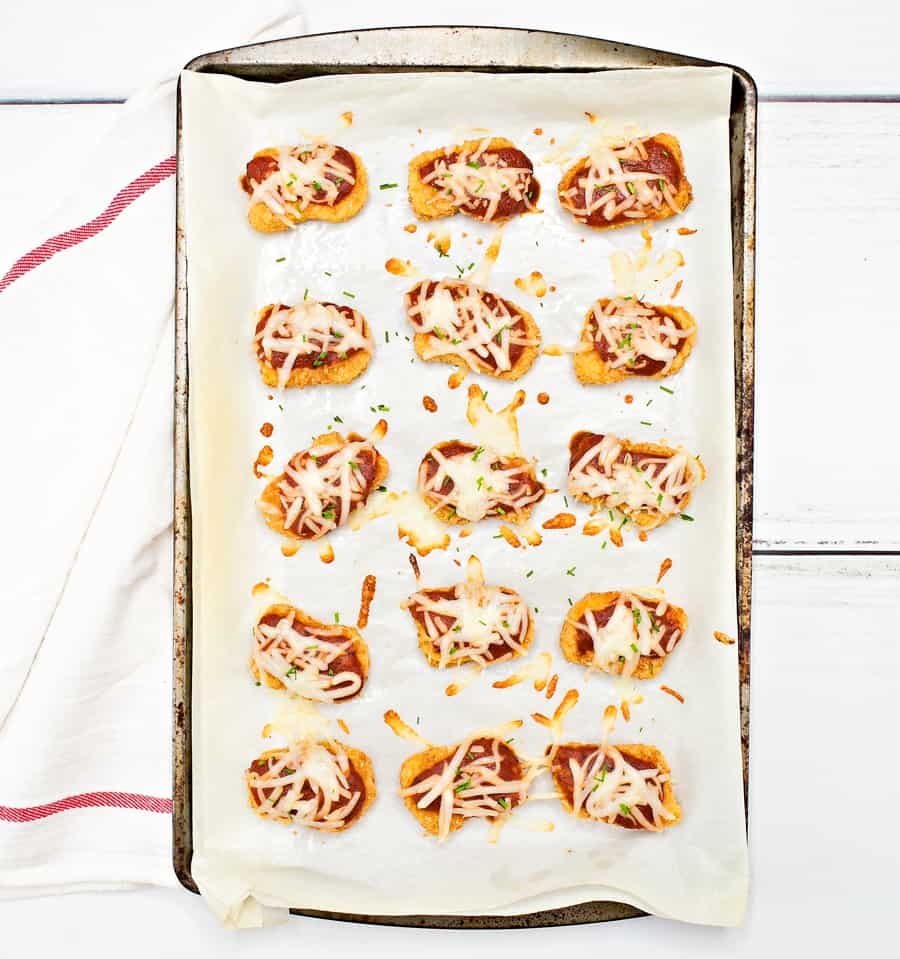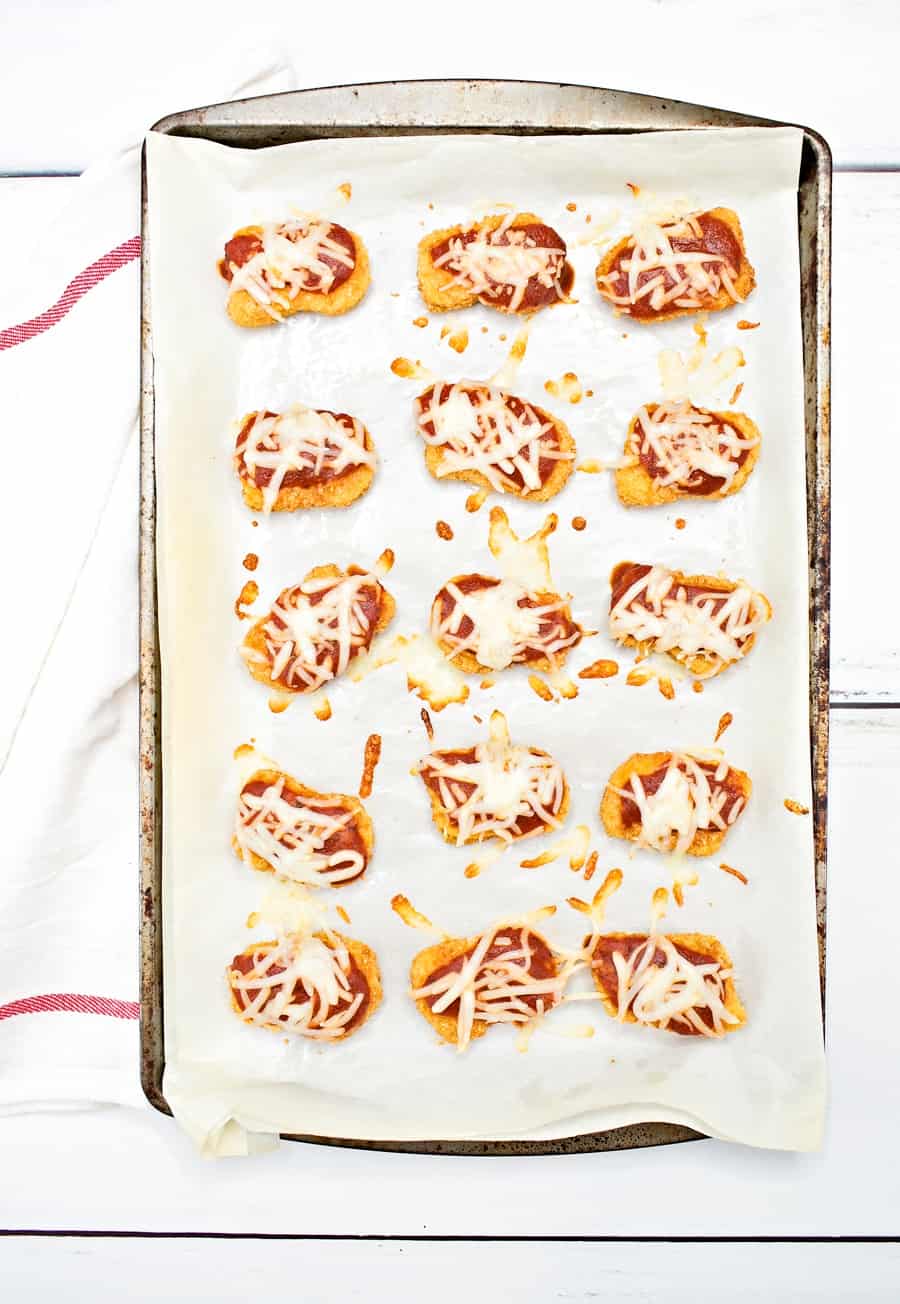 Just take your favorite frozen chicken nuggets or tenders, bake, then finish off with some marinara/tomato sauce and shredded mozzarella cheese.
Sure it won't win any Chicken Parmesan bake-off, but it's quick, easy and delicious!
We gobbled up several each of these chicken parmesan bites. Serve with some spaghetti topped with same marina sauce and a side green salad.
Voila! Dinner is served in less than 30 minutes.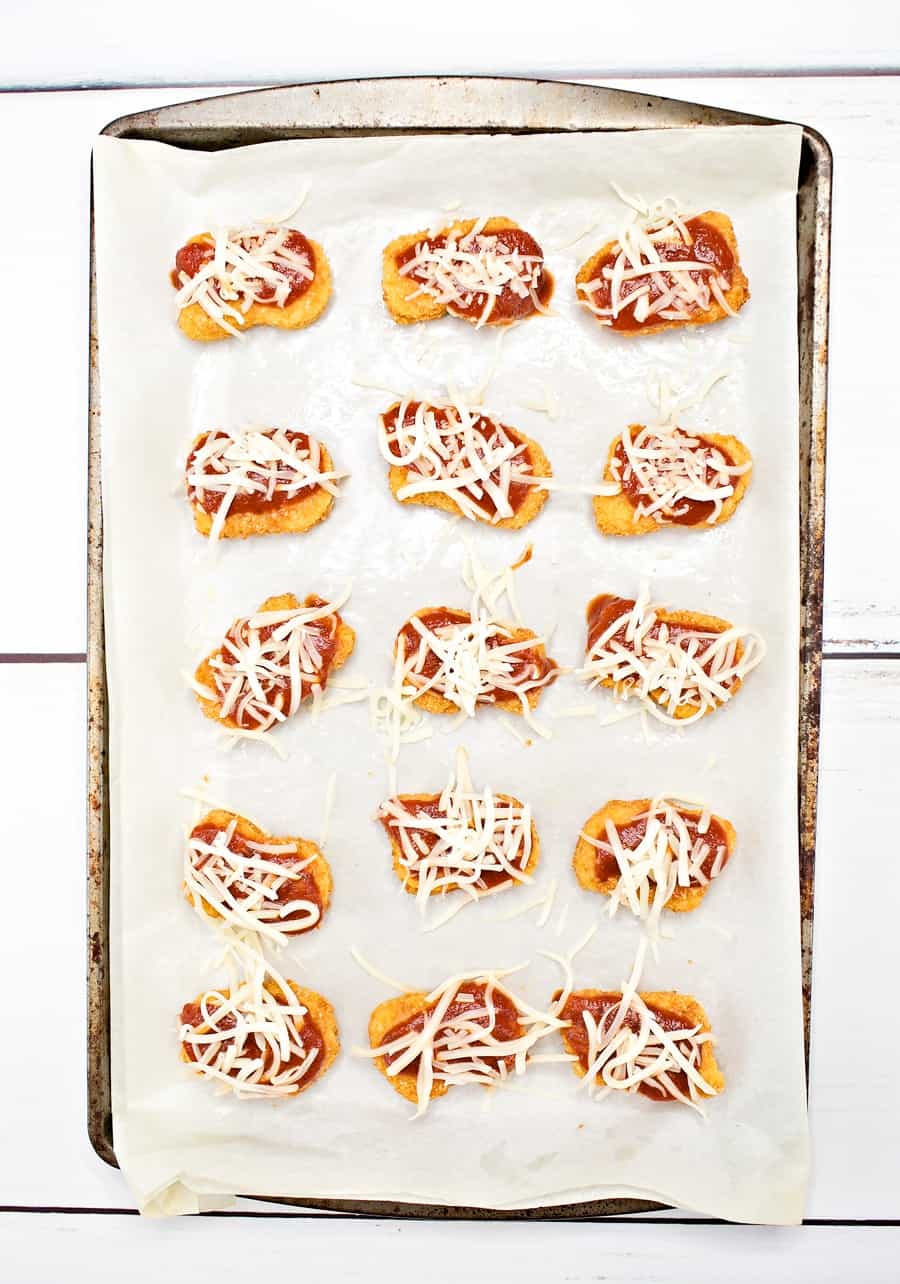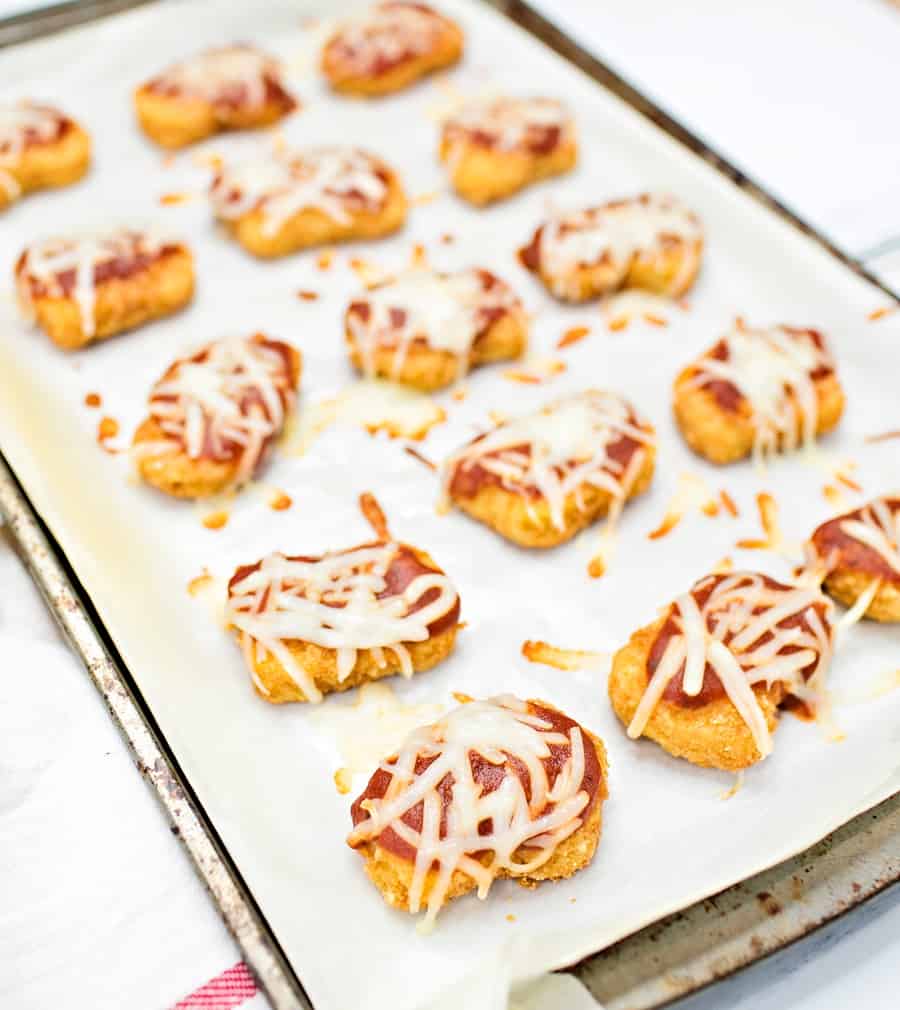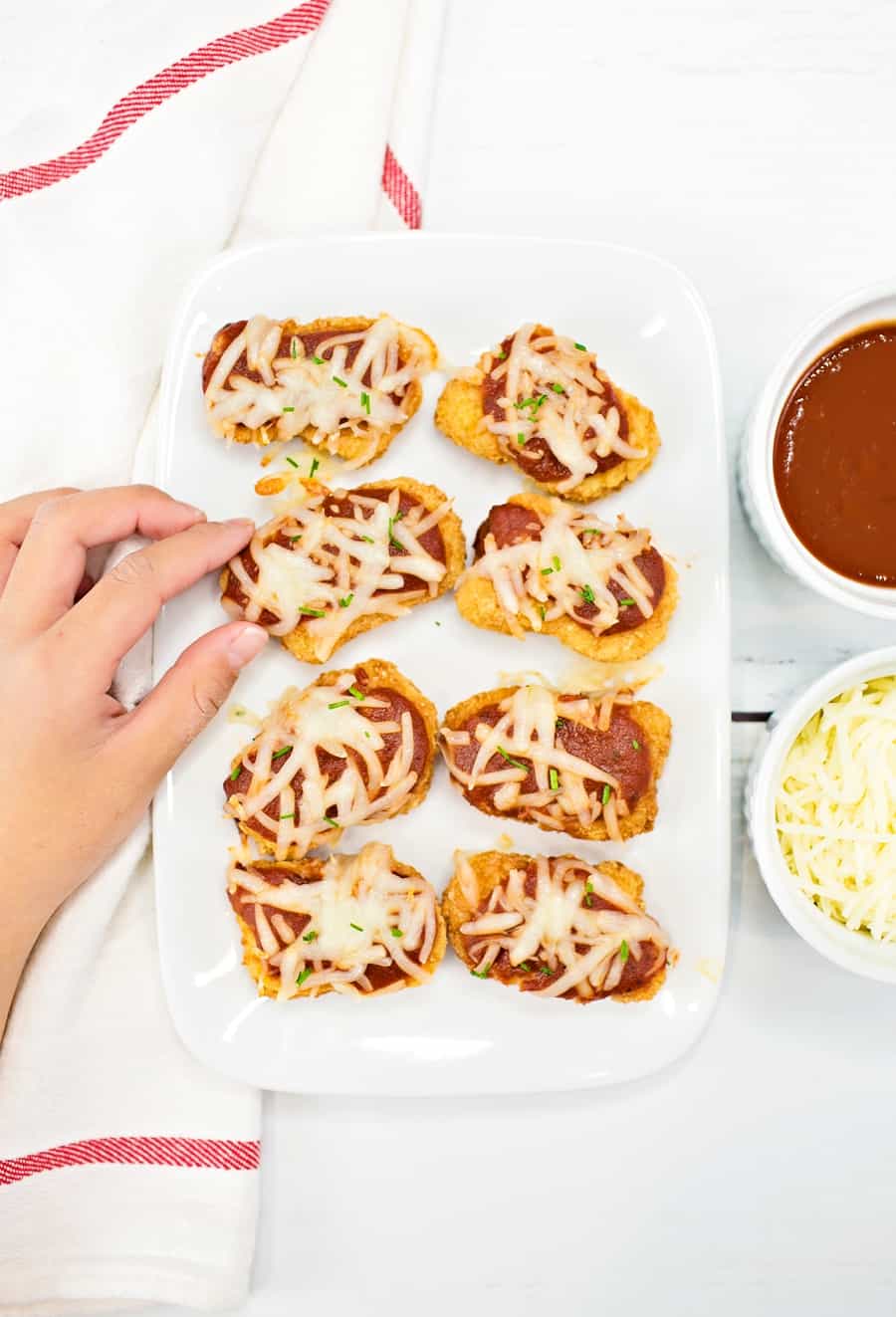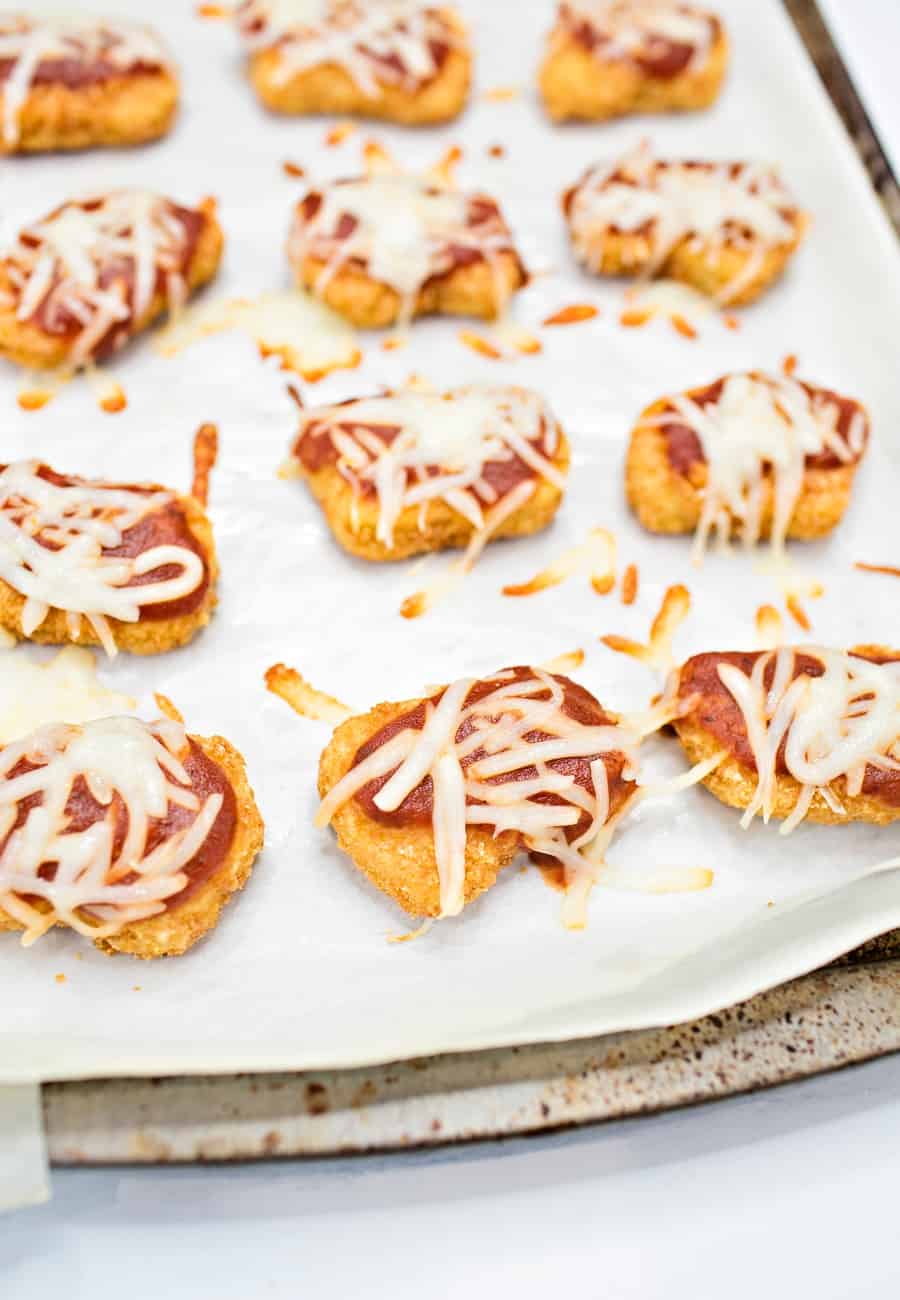 What's great about these easy Chicken Parmesan bites is that they also double as quick appetizers or protein based sides for potluck dinners, or gatherings involving kids.
They make easy finger foods and are easy to pack on-the go and for lunch too.
The key to making these easy food hacks taste as good as they can is to buy the best quality ingredients you can find.
Here, we used organic, no-hormone chicken breast meat tenders, along with premium tomato sauce and mozzarella cheese.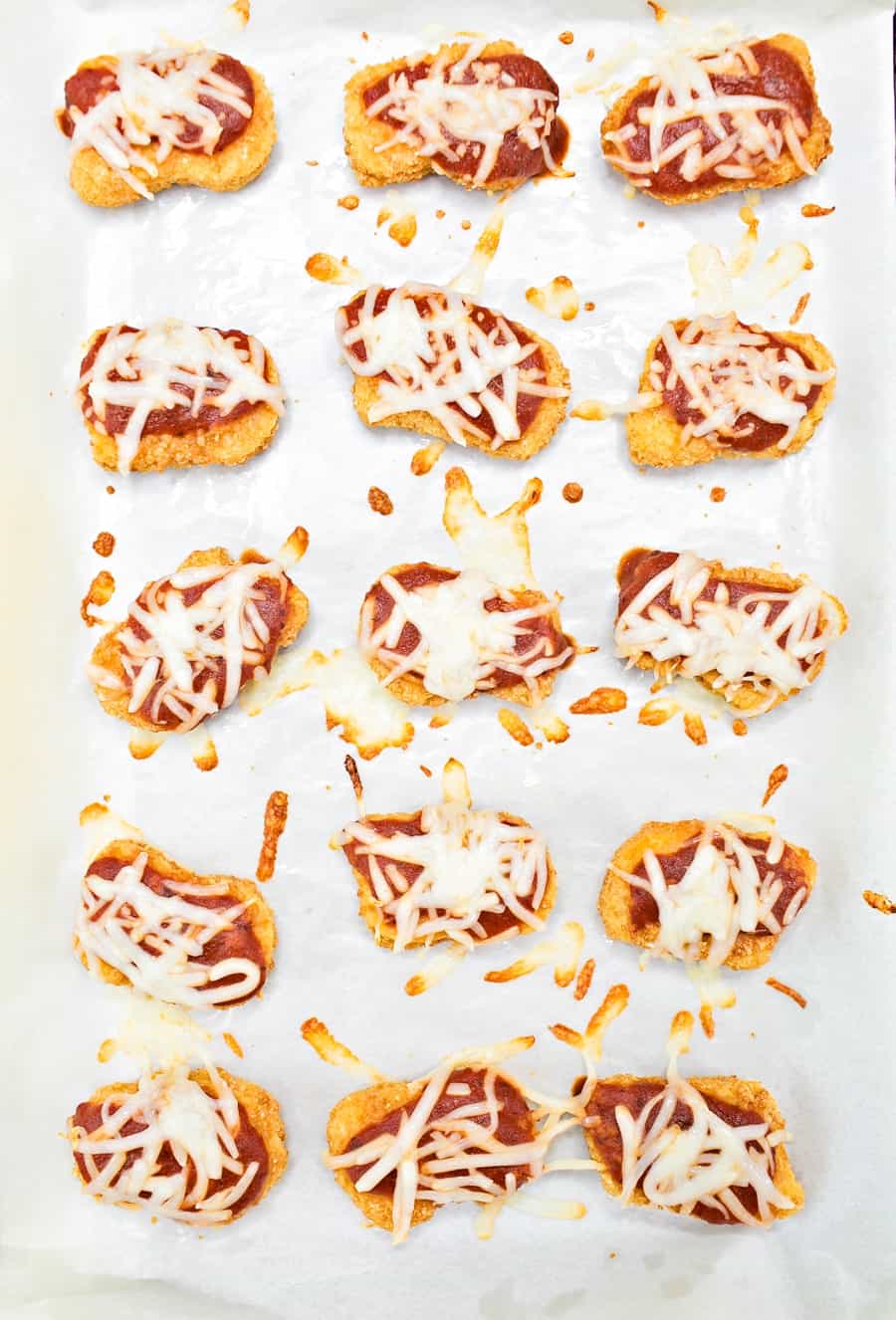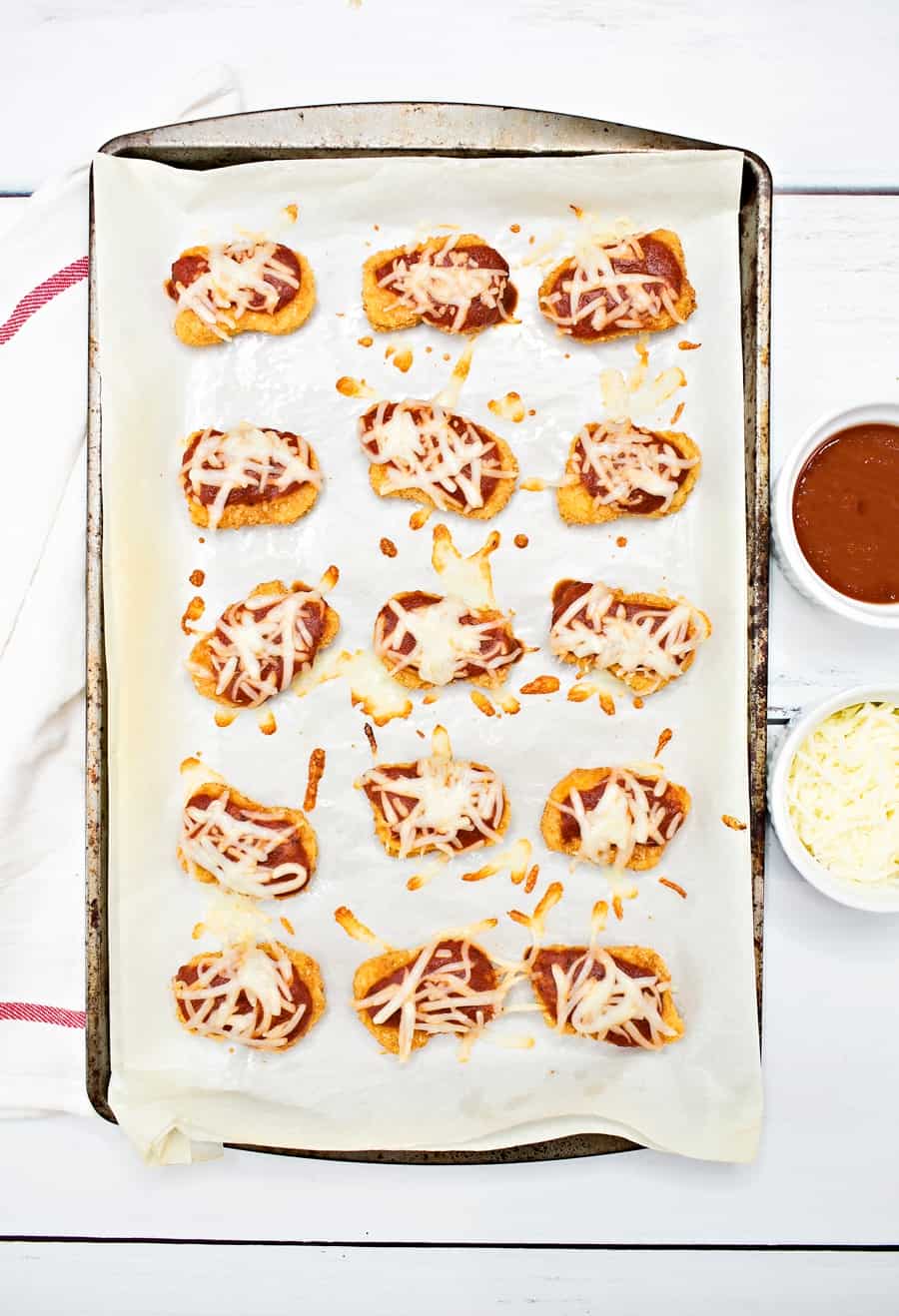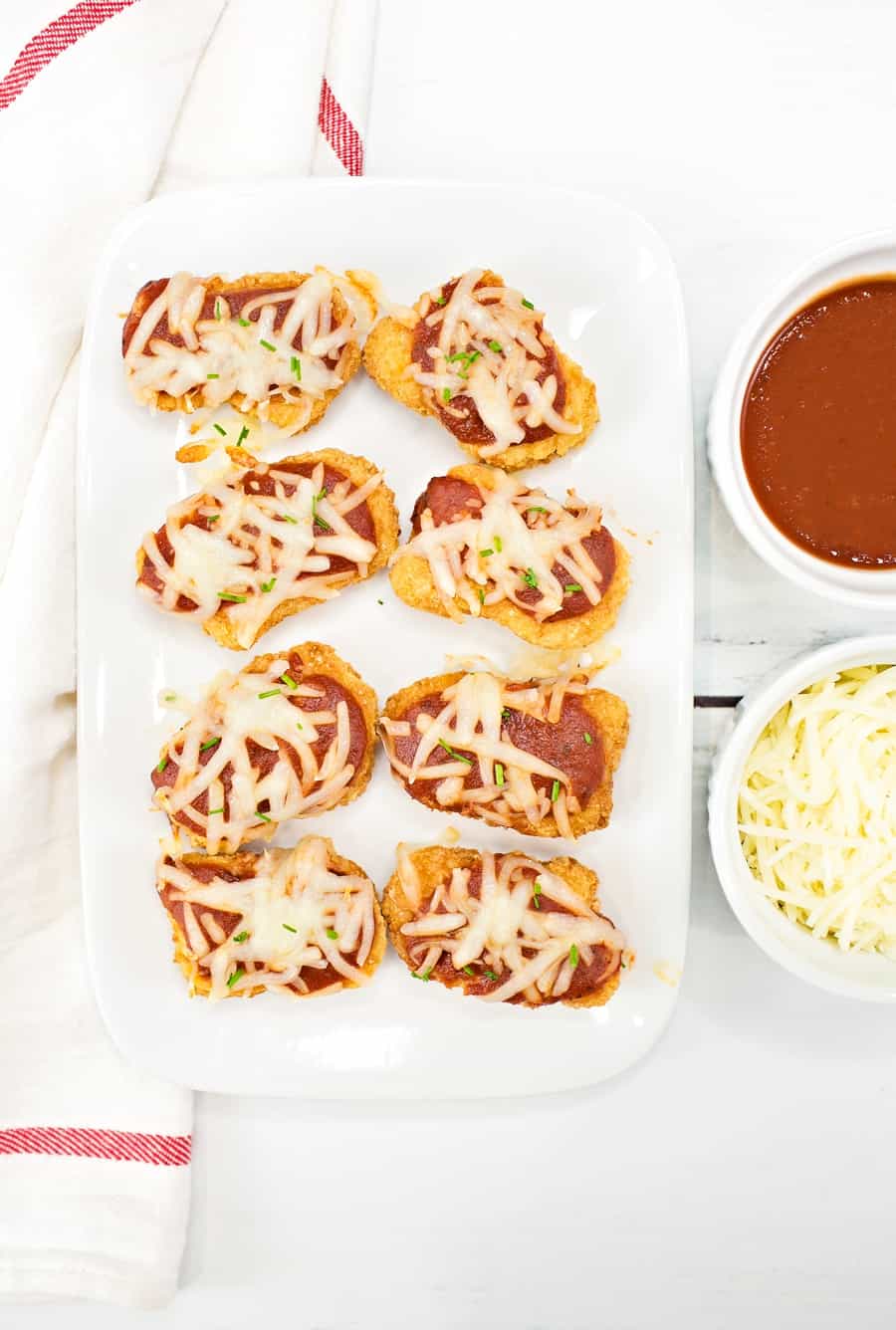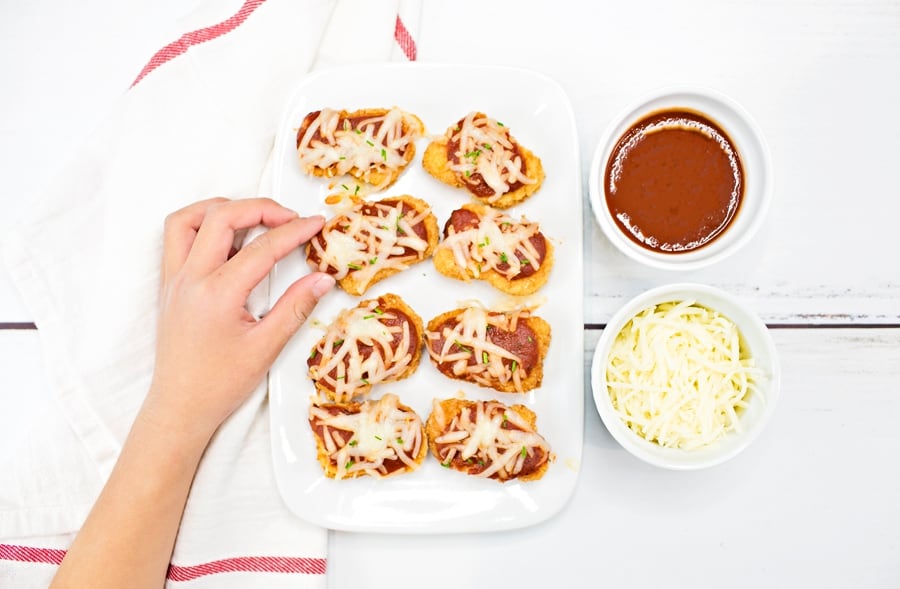 3 Ingredient Chicken Parmesan Bites
Take a classic Italian favorite and make it easy with these 3 Ingredient Chicken Parmesan Bites.
Ingredients
15

Frozen Chicken Nuggets Or Tenders

Tomato or Marinara Sauce

Shredded Mozzarella Cheese
Instructions
1. Bake your chicken nuggets or tenders according to the packaging. Take out from oven 5 minutes before cook time is done.

2. Add a spoonful of tomato sauce and a sprinkling of cheese. Return to oven.

3. Bake another 5 minutes or so until cheese is bubbly and melted.

Optional: top with chopped parsley