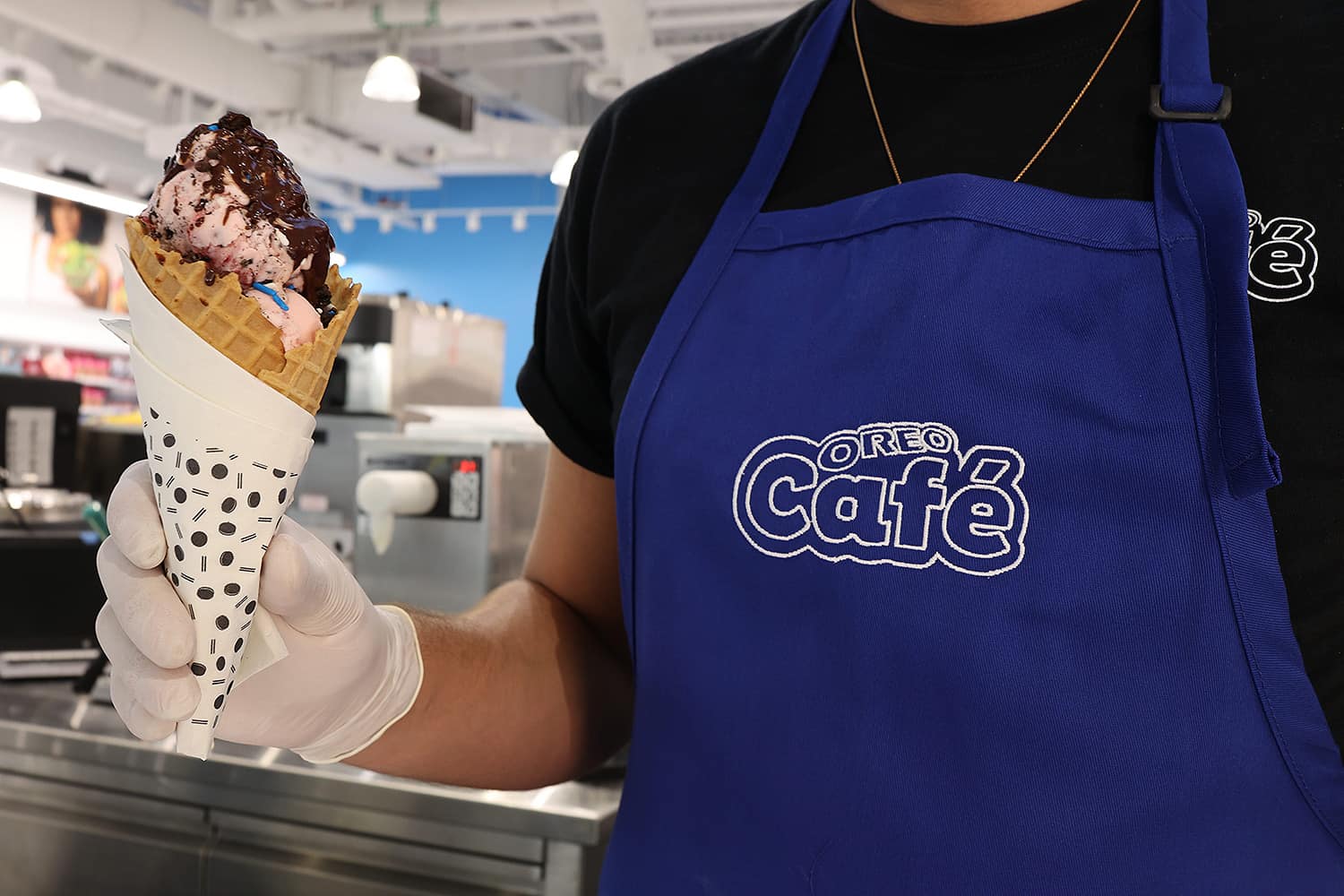 Photo Credit: Oreo
By using this site, you agree to our Terms of Use. This post may contain affiliate links. Read our disclosure policy.
Follow us on Instagram for more fun food ideas for kids!
For those who never had the chance to indulge in their childhood favorite, Oreo Cafe is sure to hit all of your nostalgia buttons. The new restaurant will give you a refreshing break from reality and allow for an indulgence that's been waiting for forever – sipping on cold milk while eating soft cookies before they have time to fill up with chocolatey goodness. Since we're huge fans of Oreo desserts we had to share this news-worthy info with you all! Check out our Oreo cakes and Oreo Ice Cream Sandwiches.
When you walk into a world made of candy, things get sweeter. The 3,500-square-foot space opened yesterday at the mall American Dream in East Rutherford and is for all those kids and kid's-at heart (it's on the third floor of a candy department store across from Nickelodeon Universe)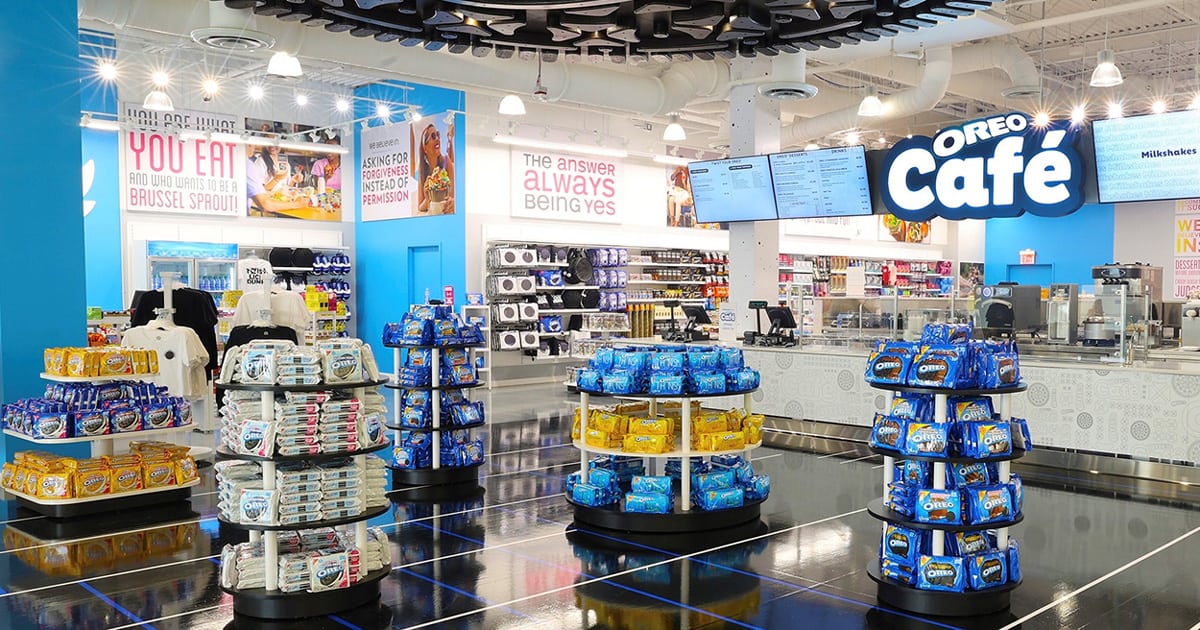 Photo Credit: Oreo
What is on the Oreo Cafe Menu?
You'll find a menu filled with delicious dessert options like fudge cookies or cake pops made from Oreos. This innovative place will entice children who love their favorite cookie just as much now as they did when they were young–while also satisfying grown-up cravings with something.
Imagine an Oreo sundae. A waffle topped with chunks of Oreos and whipped cream, how about a cheesecake layered with cookie mousse and chocolate roses? They have it all at the new store!
For those looking for a memorable ice cream experience, there is an option to create your own dessert. In this version of the traditional sundae, you can choose from any number of bases—waffles and cones are popular options in addition to classic servings like ice-cream sandwiches or milkshakes themselves!
But that's not all: why stop at just one flavor? You have over 200 different combinations, so feel free to pick two flavors with our help before adding toppings such as Oreo pieces, gummy bears, and sprinkles; cover it with chocolate syrup or whipped cream if desired too.
If you are a fan of the secret menu, then this is for you. The Oreo Cafe just released their most famous and highly anticipated dessert: an Oreo Donut S'Morewich. We have no clue what it tastes like, but we can tell that they spent all day baking them by how deliciously golden brown these babies look!
View this post on Instagram
If your sweet tooth needs a break, you're in luck. The Oreo website and store have plenty for you to choose from – t-shirts, pillows, slippers. It's the perfect way to show off your love for America's favorite cookie!
To satisfy your cravings, we recommend that you stop what you are doing and head over to the American Dream mall ASAP.
Try these Oreo desserts if you can't make it to the cafe: