By using this site, you agree to our Terms of Use. This post may contain affiliate links. Read our disclosure policy.
Follow us on Instagram for more fun food ideas for kids!
These Ice Cream Cone Christmas Trees are a yummy treat and also a fun Christmas dessert for the kids to decorate as well!
Christmas is such a fun time of the year. Not only are the kids excited about decorating for Christmas but they're also excited about eating all the fun holiday snacks and treats, too. And even though I'm right there with them in terms of my sweet tooth, I also know that it's important to try and find a balance in it all as well. This is why this year, we're combining a Christmas sweet treat with a little fun decorating activity with these Ice Cream Cone Christmas Trees. If they're going to eat a sweet, they're going to create it first!
What I love about this fun Christmas treat is that it's really, really simple. Just a few easy ingredients, no real cooking time at all, and the end result is something that the kids are proud of and ready to sample. Doesn't get much better than that, right?
If you're looking for something simple and fun this holiday season, don't miss out on these adorable Christmas trees!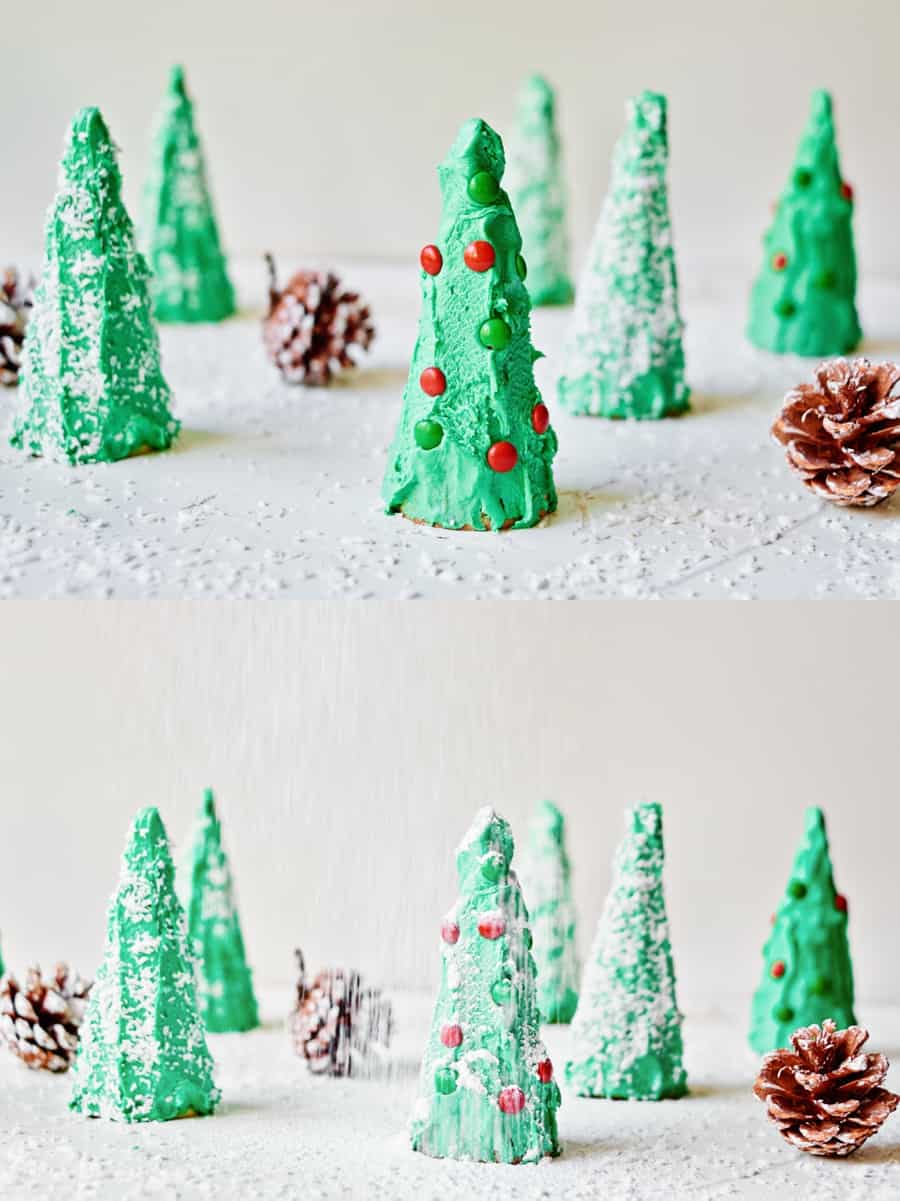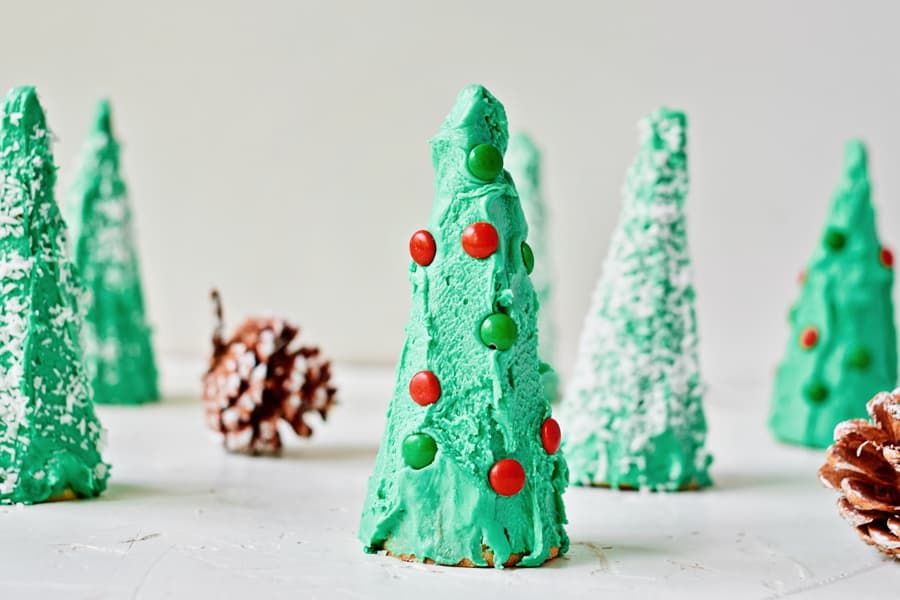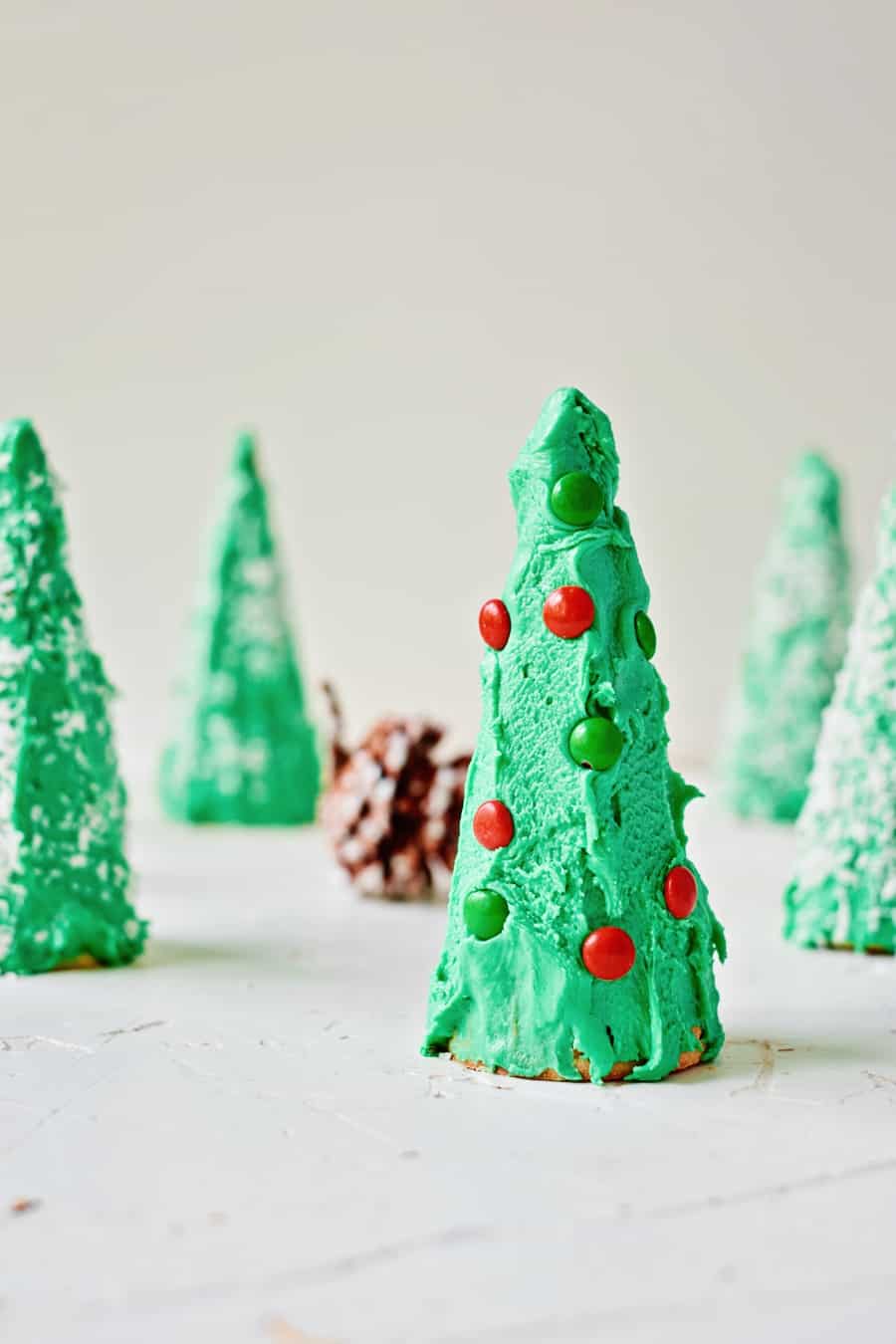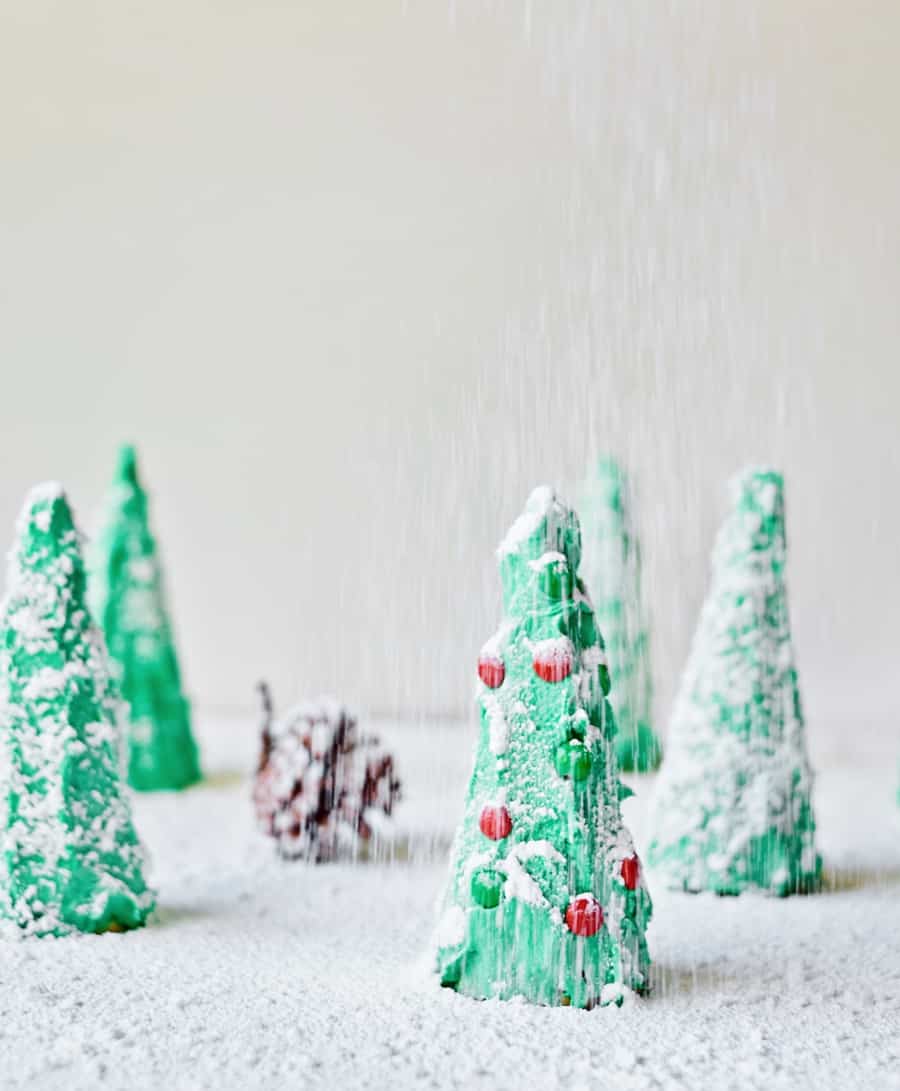 What kind of ice cream cones work best?
To have that "tree" look, you really need to use sugar cones as the base. They're just the right shape and size to make it look the most like a tree. Be certain to choose the smaller size as well so that it's not so much surface area to cover with the frosting.
Do you put anything on the inside of these Christmas trees?
We don't but you can if you want. Since there are candies and frosting on the outside, I think that it's a lot of sweetness already. But if you want to make a fun surprise in the middle, go for it! This is your chance to make it all your own!
Ice Cream Cone Christmas Trees – Ingredients
All you need are the simple ingredients listed below to get started! It doesn't get much easier than this!
Ice cream cones

Sprinkles or candies

Frosting

Green Food coloring

Powdered sugar or coconut flakes (optional)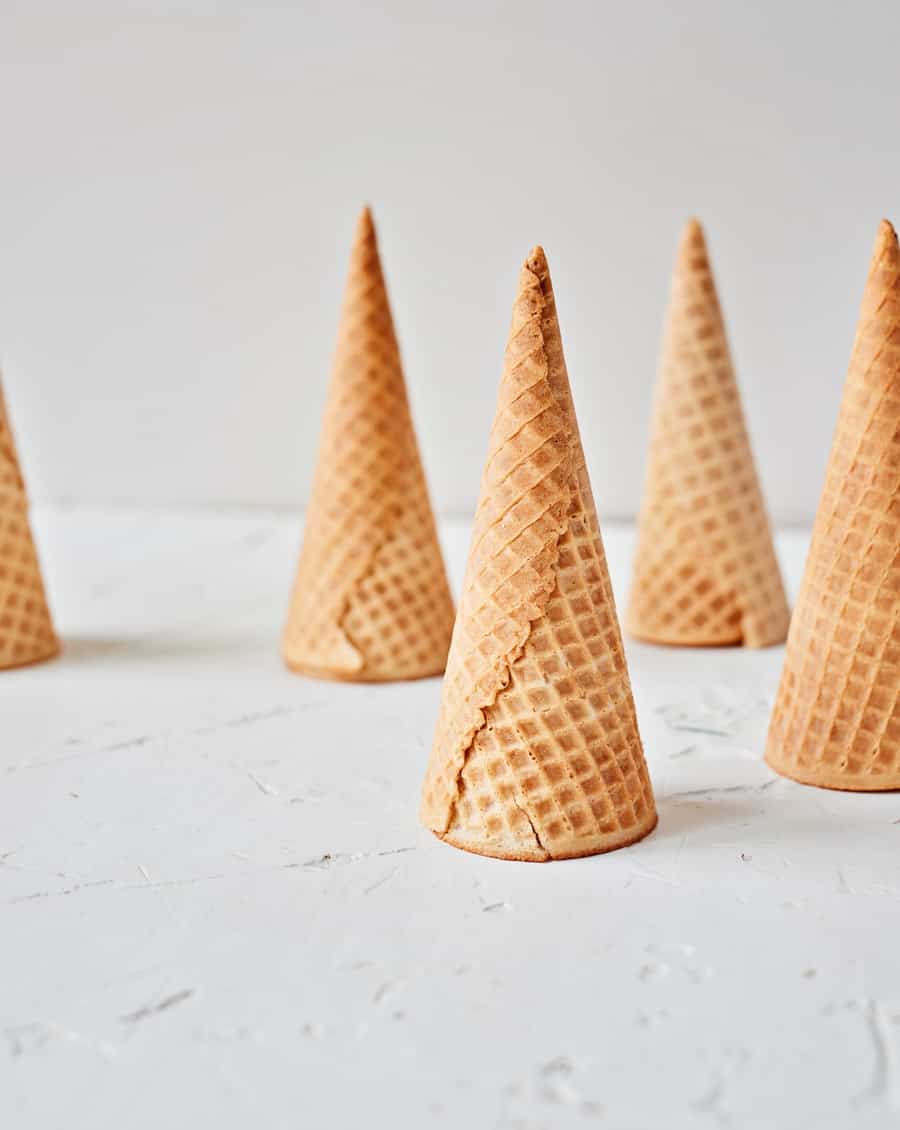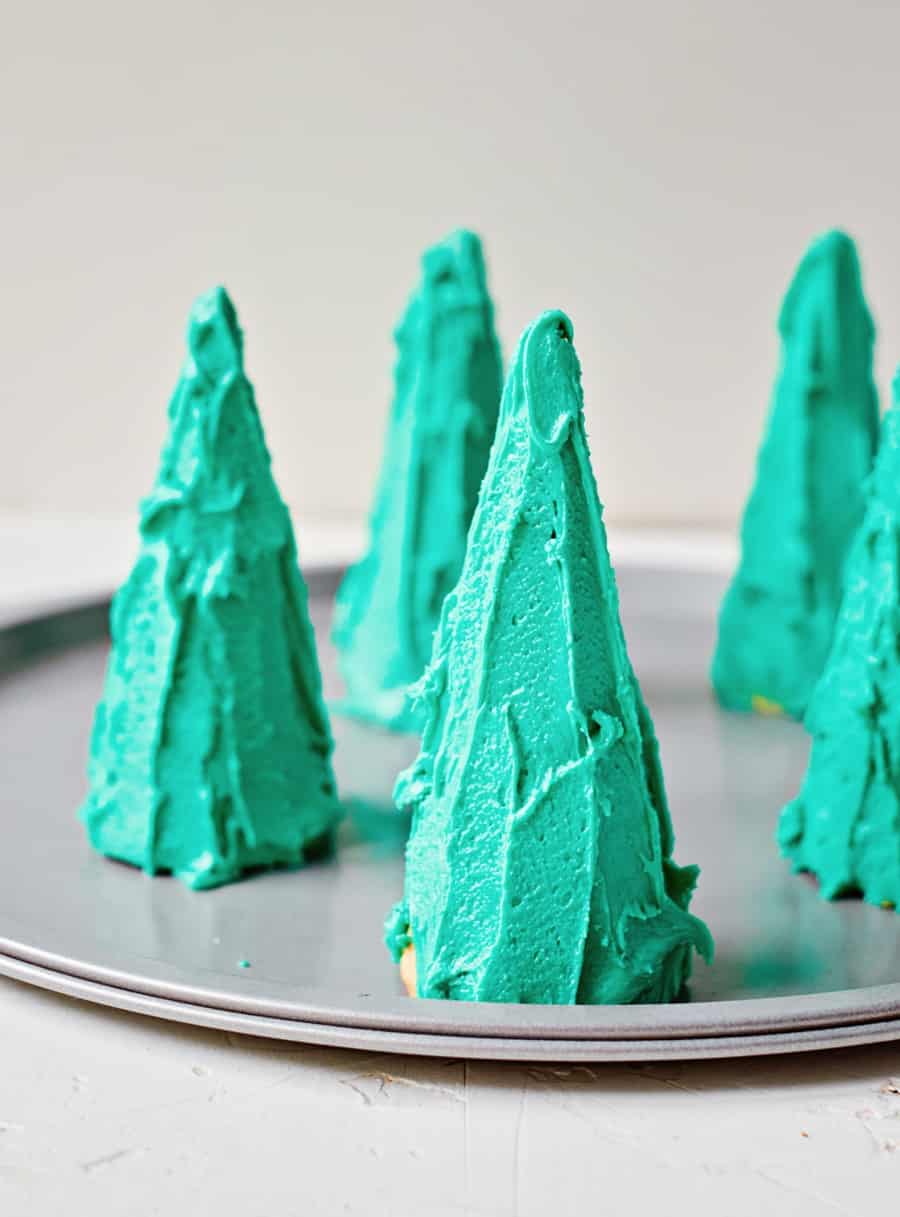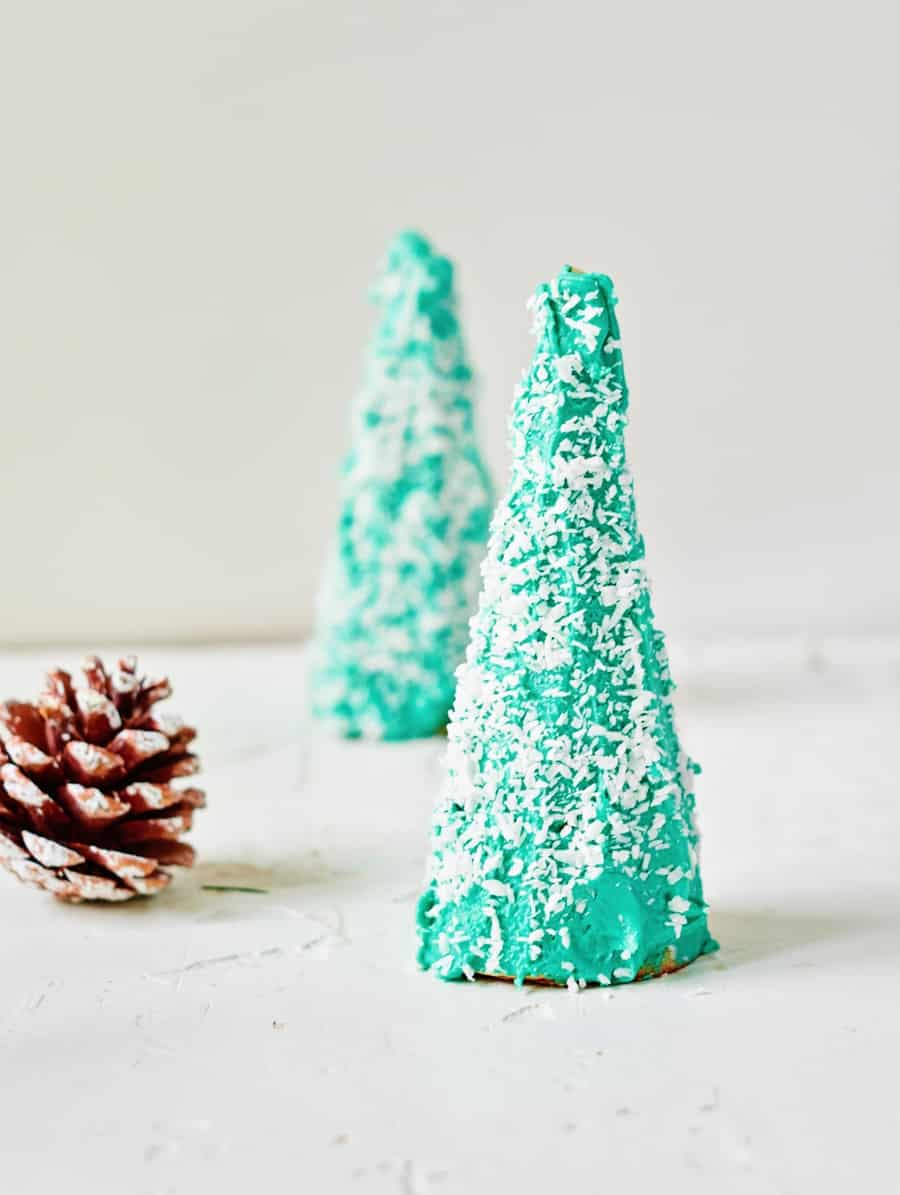 INSTRUCTIONS:
Step 1. If using white frosting, add a bit of green food coloring to color green until you have a desired green color.
Step 2. Spread frosting on the cones.
Step 3. Have kids add sprinkles or candies to the cones.
Step 4. Sprinkle coconut flakes or powdered sugar over the cones as "snow."
Tips for Making These Ice Cream Cone Christmas Trees
Since these are so simple and easy to make, there aren't a lot of tips to keep in mind.
One of the biggest things to remember is that they're going to dry out pretty quickly once made. If the kids are planning on eating this simple treat, they might want to eat it the same day that they make it or it's going to become a bit hard and stiff.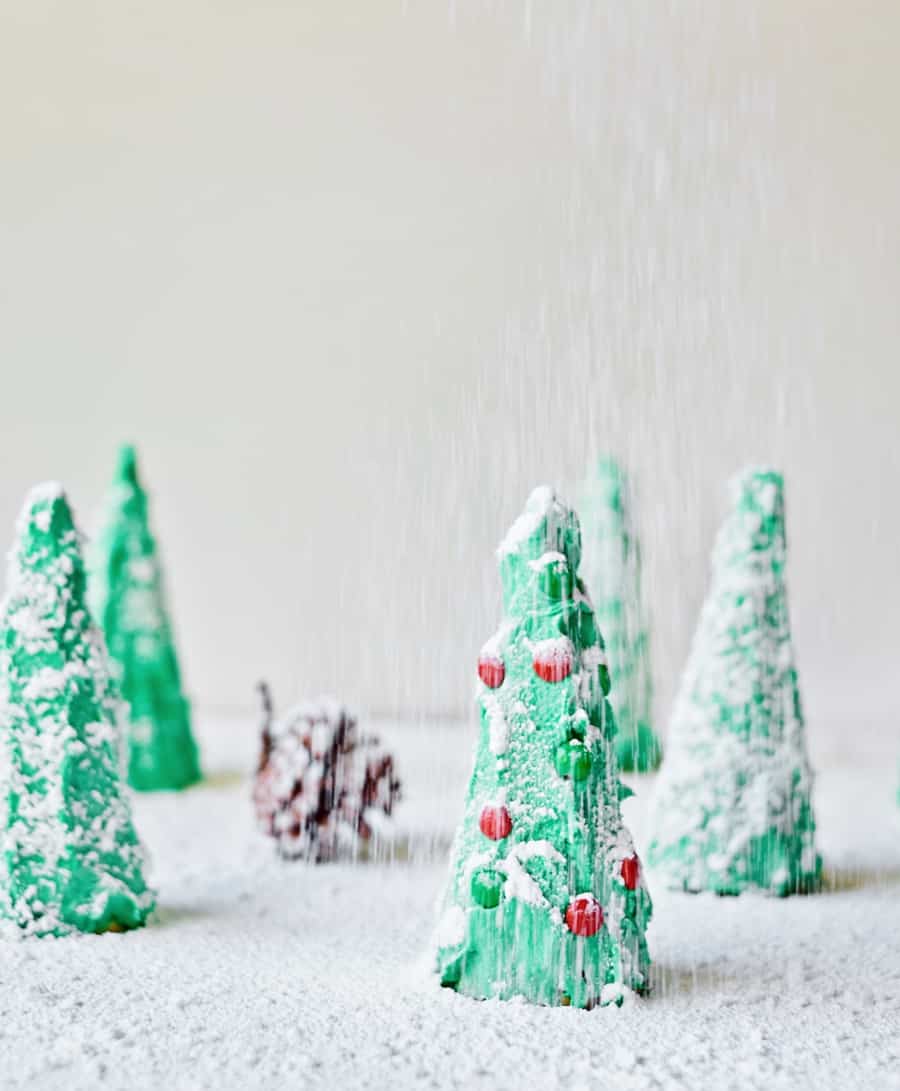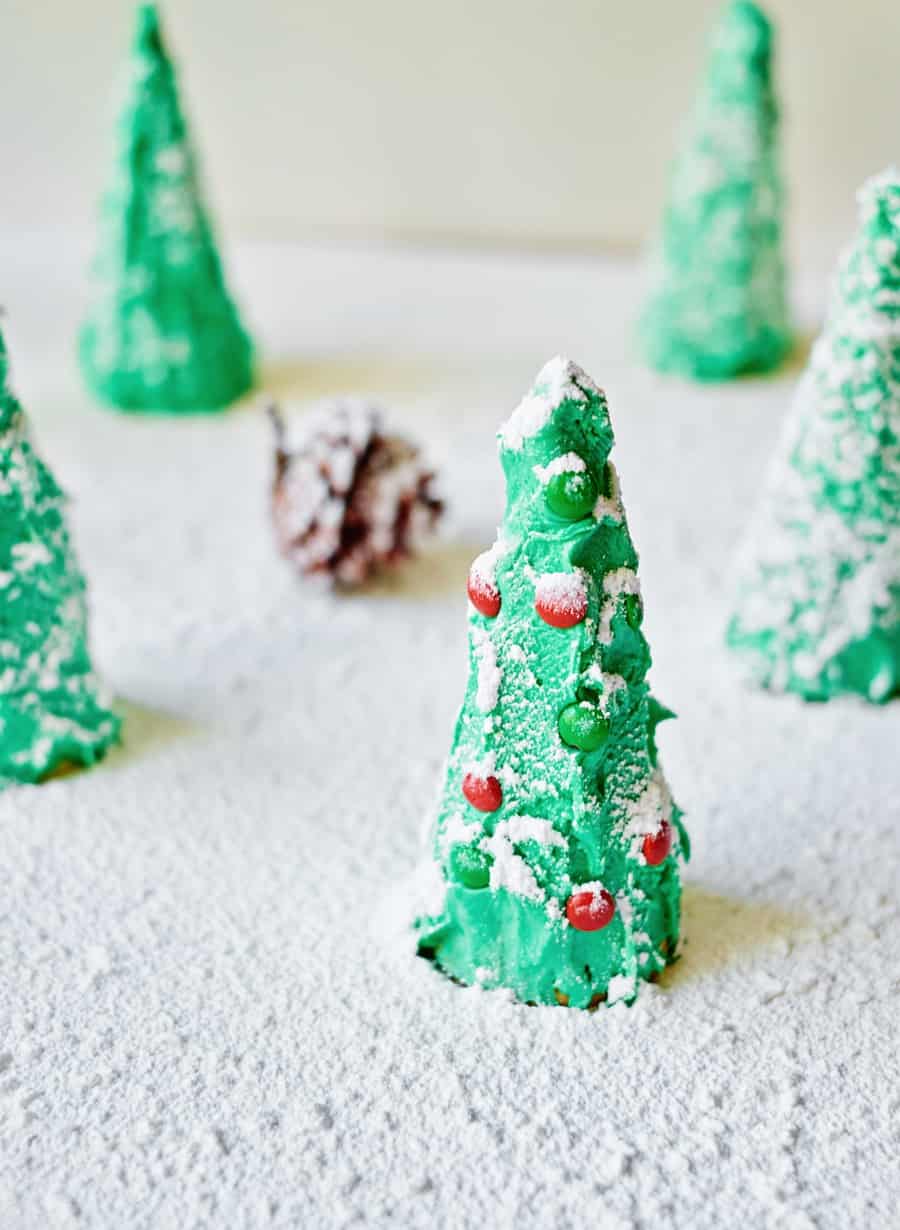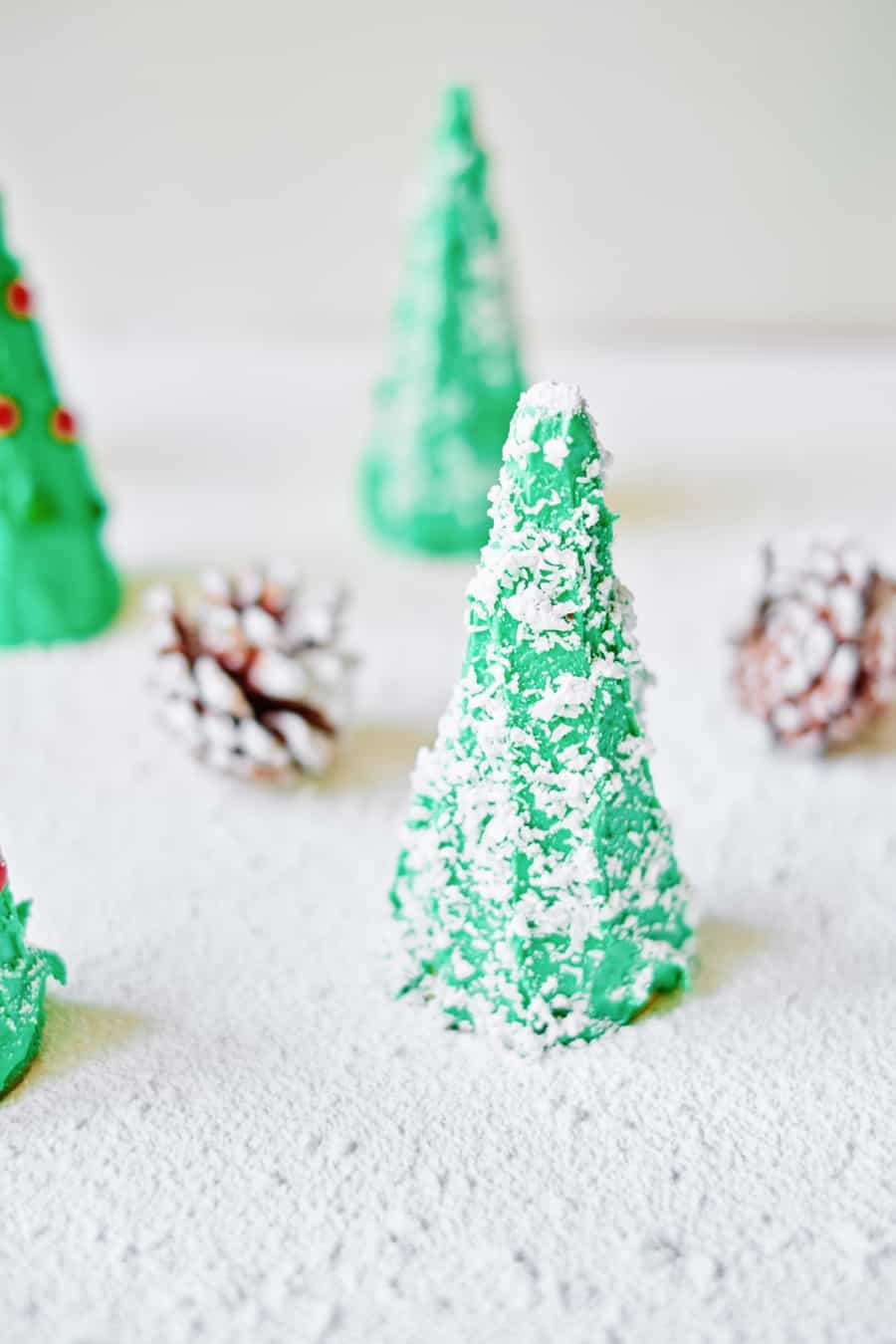 More Christmas Recipes to Try