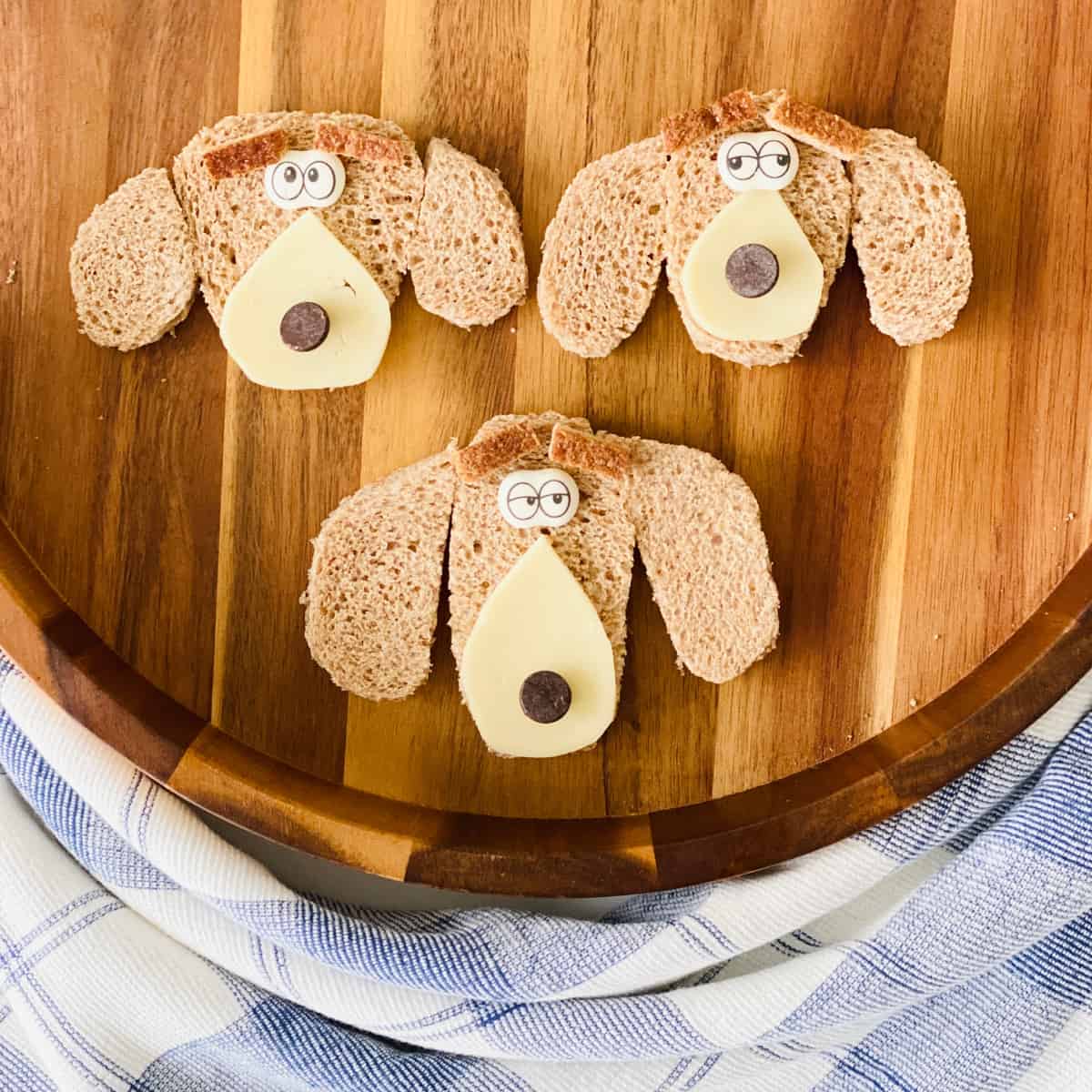 By using this site, you agree to our Terms of Use. This post may contain affiliate links. Read our disclosure policy.
Follow us on Instagram for more fun food ideas for kids!
This cute puppy dog food art inspired by the kids' book Food Faces is a great way to get kids involved in the kitchen!
Watch the video on this post to see how to make this adorable Puppy Dog Food Art!
We were recently gifted this adorable Food Faces board book from children's cookbook author Deanna F. Cooks and were smitten with the sweet illustrations! We were inspired to make this Puppy Dog Food Art from it but there are so many other animal food faces we will be trying soon!
The owl and and cat are definitely a couple more we will be checking out but I won't be surprised if we end up cooking our way through the book!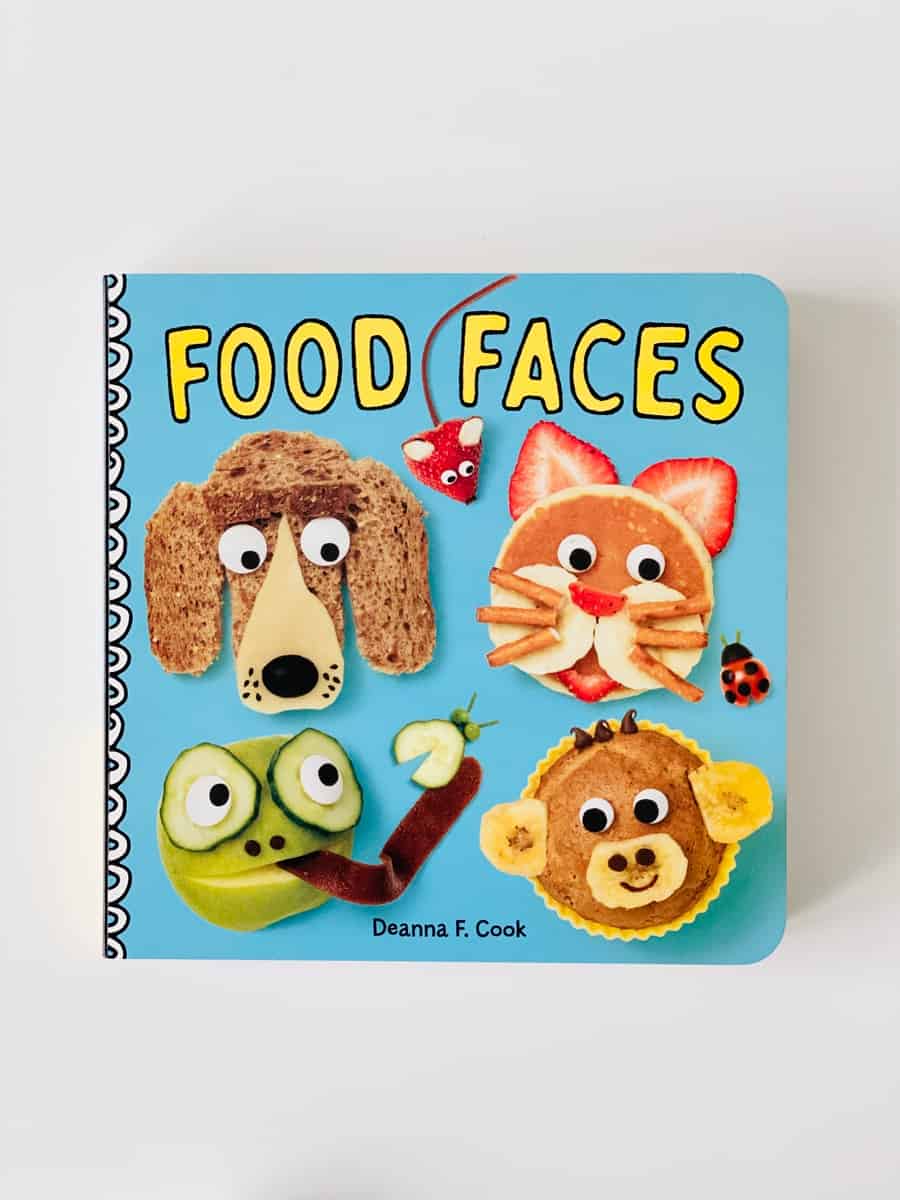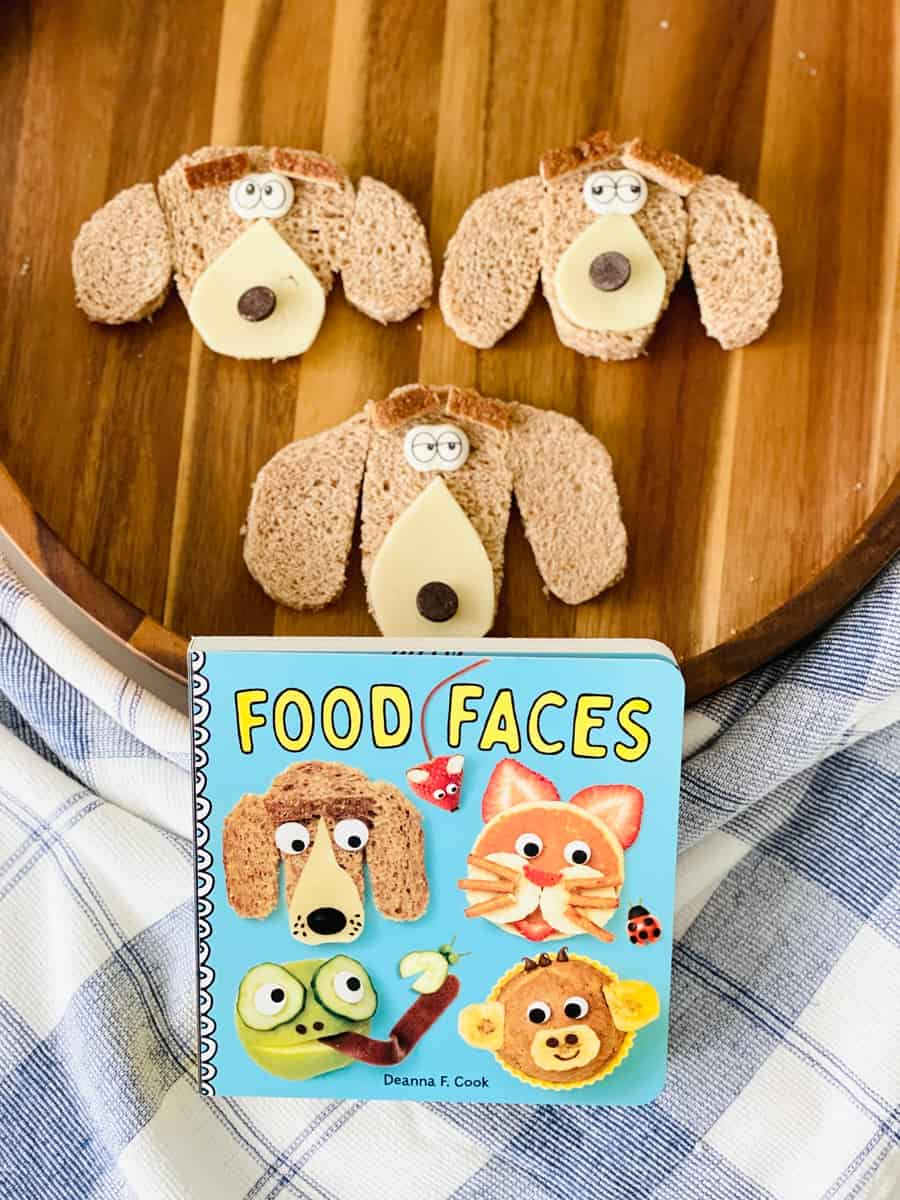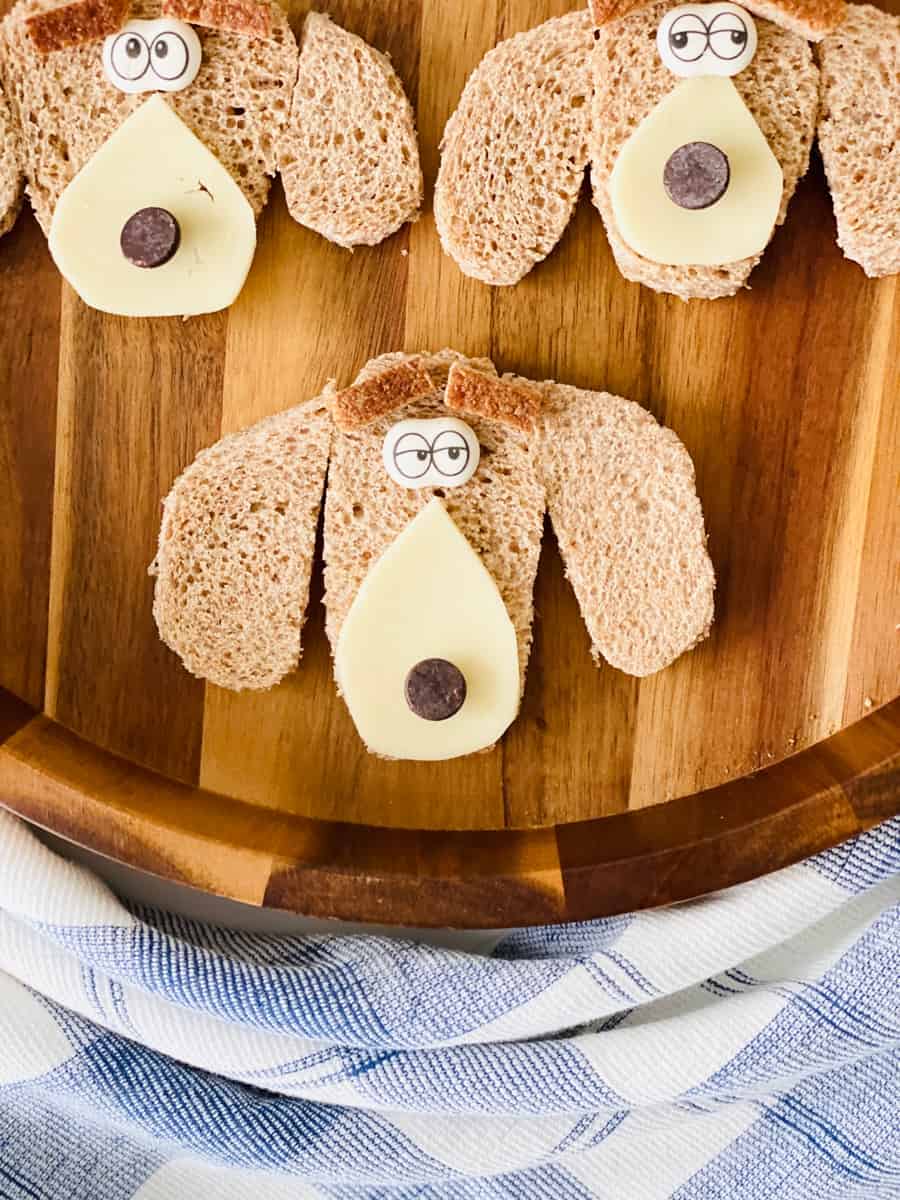 Dash, my year old toddler especially loved the friendly food animal faces. Not only is Food Faces a fun book to get kids involved in making food, it's also great for learning! Point out animals and talk about them.
Or learn shapes and colors. Dash especially loved pointing out the colored pages in the book and shouting out animals he recognized!
This delightful board book is short on description, as board books should be to engage toddlers and preschoolers, but packs so much fun each page!
Such a fun way to get kids trying different fruits and veggies too.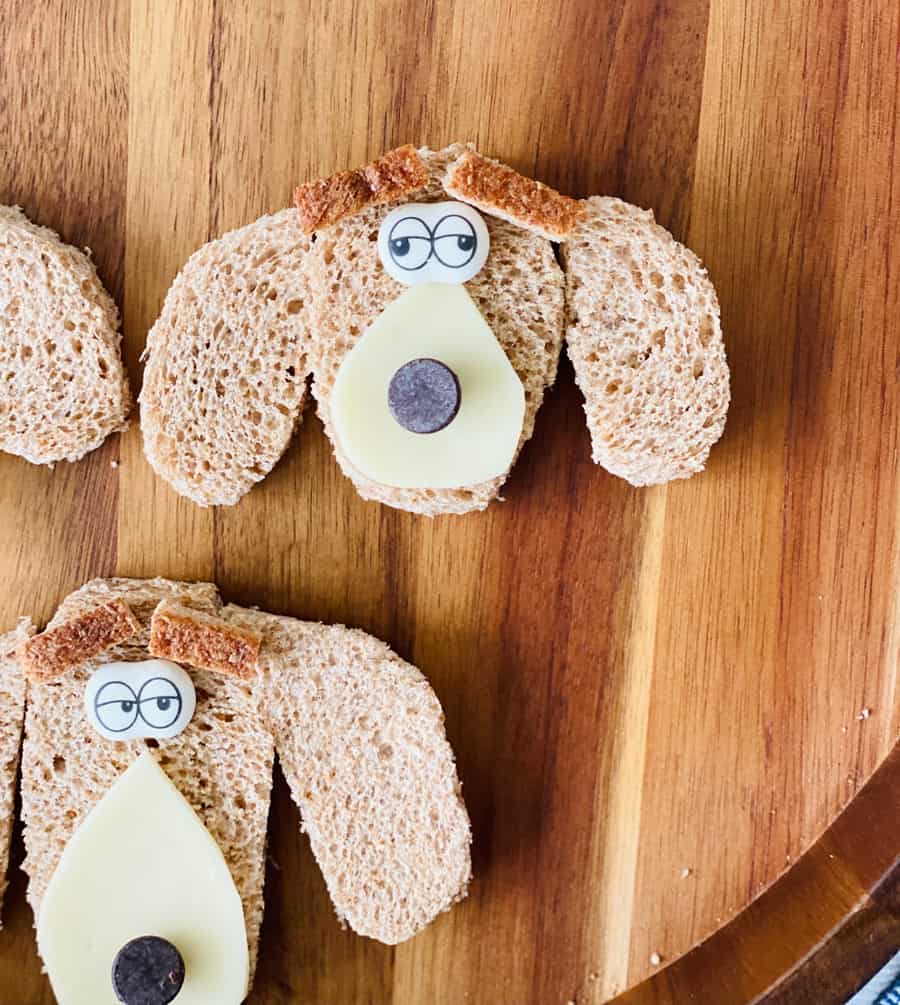 Puppy Dog Food Face – Ingredients:
Wheat Bread

Sliced white cheese (we used Provolone)

Candy eyes

Chocolate chip for nose or you can use olives, or a large Hershey's Kiss.
YOU MIGHT ALSO LIKE