By using this site, you agree to our Terms of Use. This post may contain affiliate links. Read our disclosure policy.
Follow us on Instagram for more fun food ideas for kids!
Did you know you could make bread with just 2 ingredients without eggs or yeast? Check out this easy milk bread recipe!
Bread is something my family absolutely loves! We've never been much into the whole keto, low-carb diets because we can't resist a heavenly slice of warm bread! Who can agree that fresh bread from the oven is best? We're huge fans of making no-knead bread or any kind of quick bread. This easy 2 ingredient bread recipe will change your life I swear! It's similar to these biscuit recipes which use self-rising flour. But since this is a classic milk bread, you only need two ingredients to make it!
My son @DashBakesThegGreats is back showing you how easy it is to make this simple bread recipe with kids! Make sure to watch him make it in the video in this post. Hopefully, it will inspire your kids to make bread together with you! P.S. Make sure to follow DashBakesTheGreats on IG too!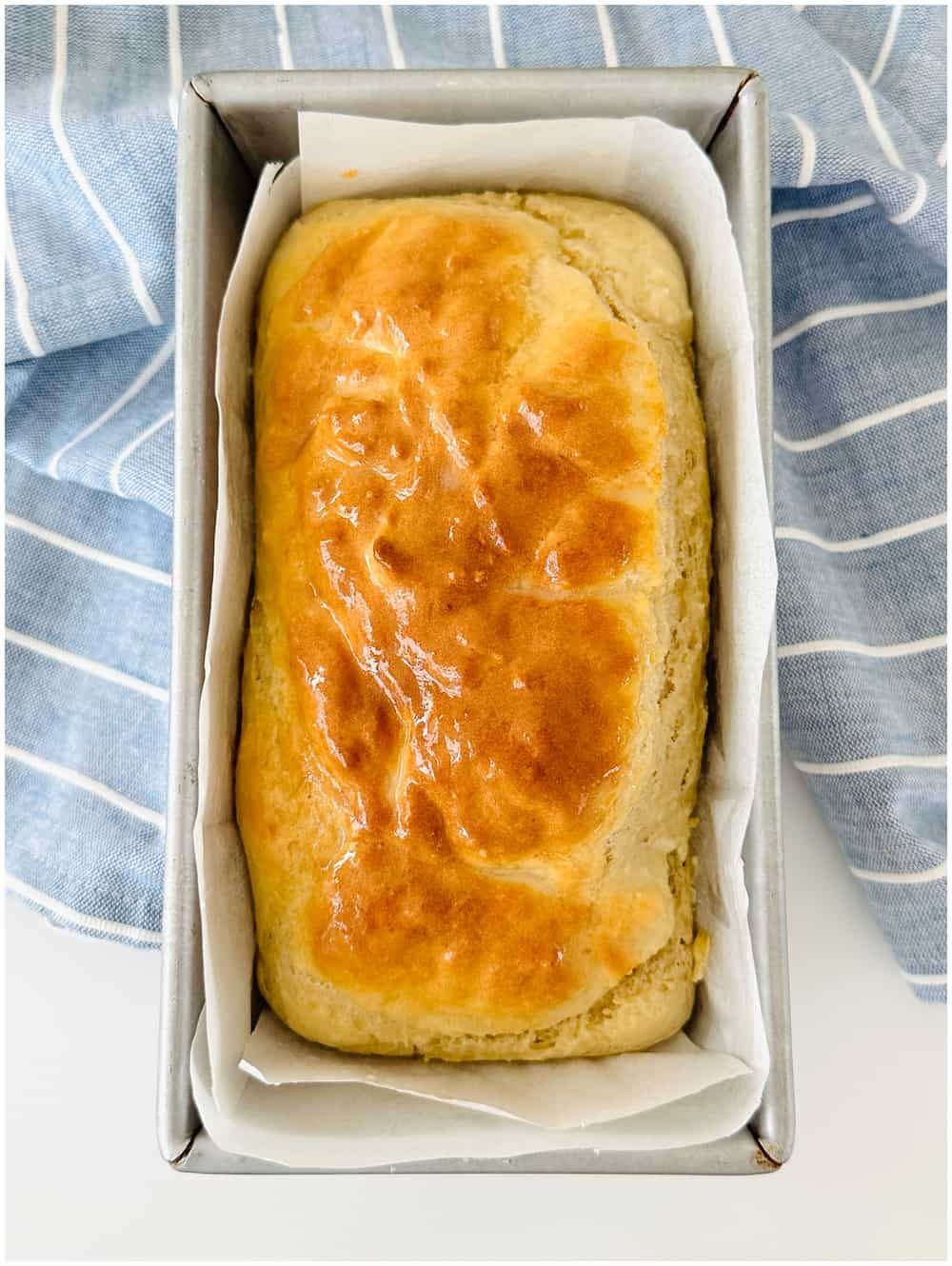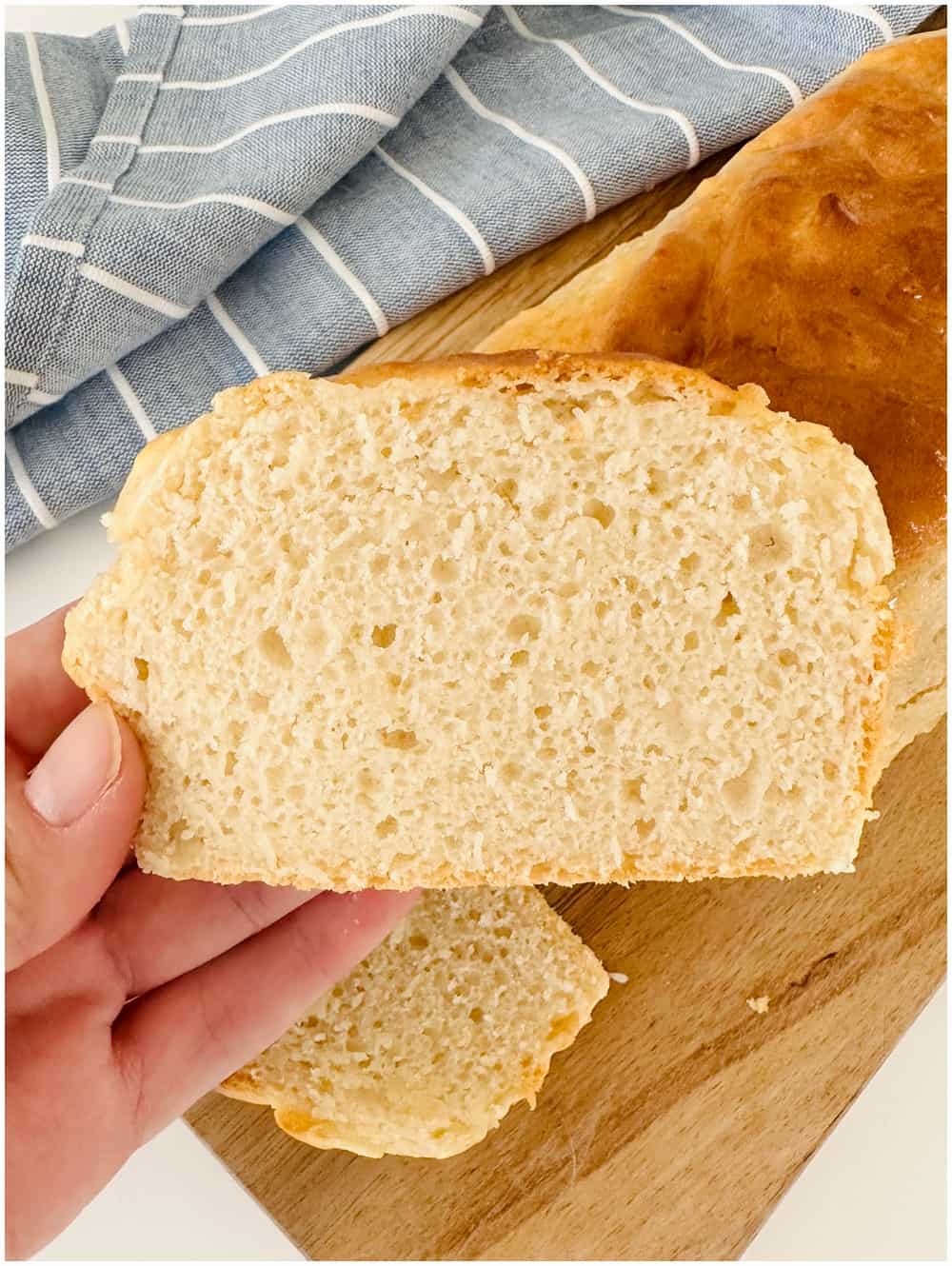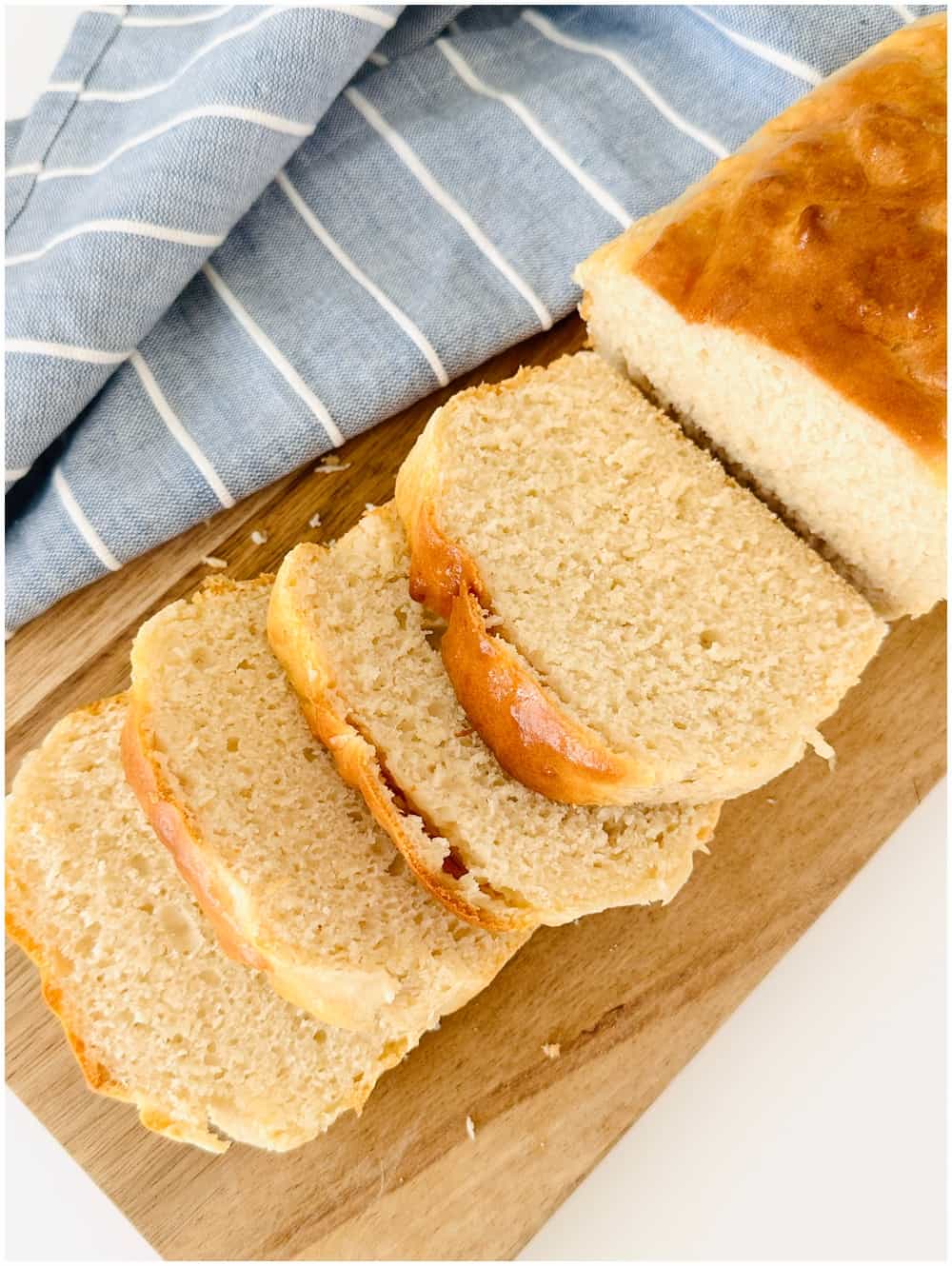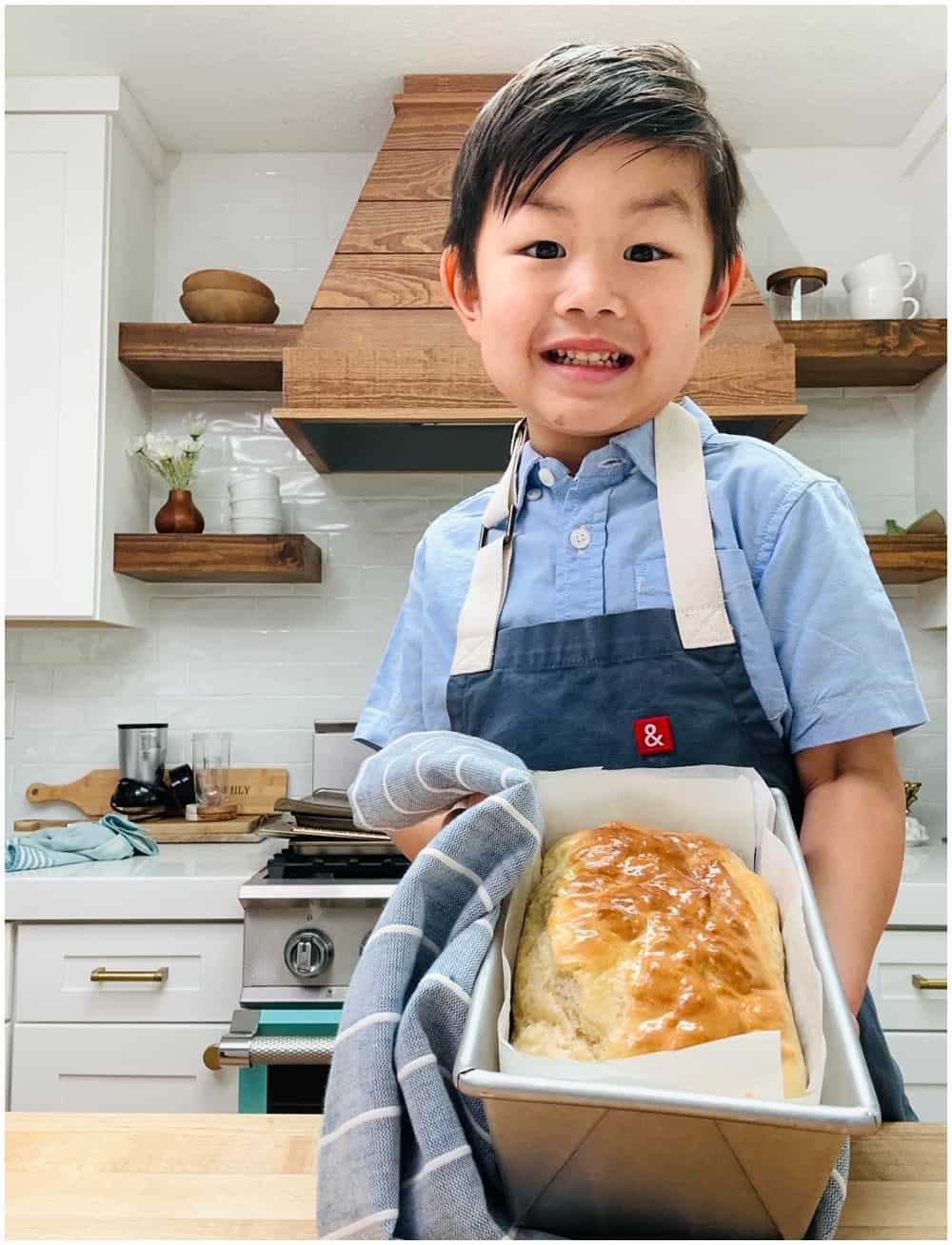 How do you make two-ingredient bread?
This is a twist on making milk bread, so all you need are self-rising flour and milk! That's it! The flour already has leavening agents so you don't need yeast which makes the process of making bread even easier without resting or rising time.
What is self-rising flour?
Self-rising flour is a variety of flour that has been pre-mixed with a leavening agent, typically baking powder, and salt.
As a result, when you use self-rising flour in a recipe, you don't have to add any extra baking powder or salt.
This type of flour is widely utilized in recipes for baked goods like cakes, biscuits, and pancakes, where the added leavening agent helps to produce a fluffy and light texture.
What can you substitute for self-rising flour?
We looked to our favorite flour baking source King Arthur for the answer and all you'll need is to substitute self-rising flour for all-purpose flour is to "omit the baking powder and salt, and add an extra tablespoon of self-rising flour."
Two Ingredient Milk Bread – Ingredients:
Milk (we used whole milk)
Self-rising flour
You'll also need a 8″ x 4″ loaf pan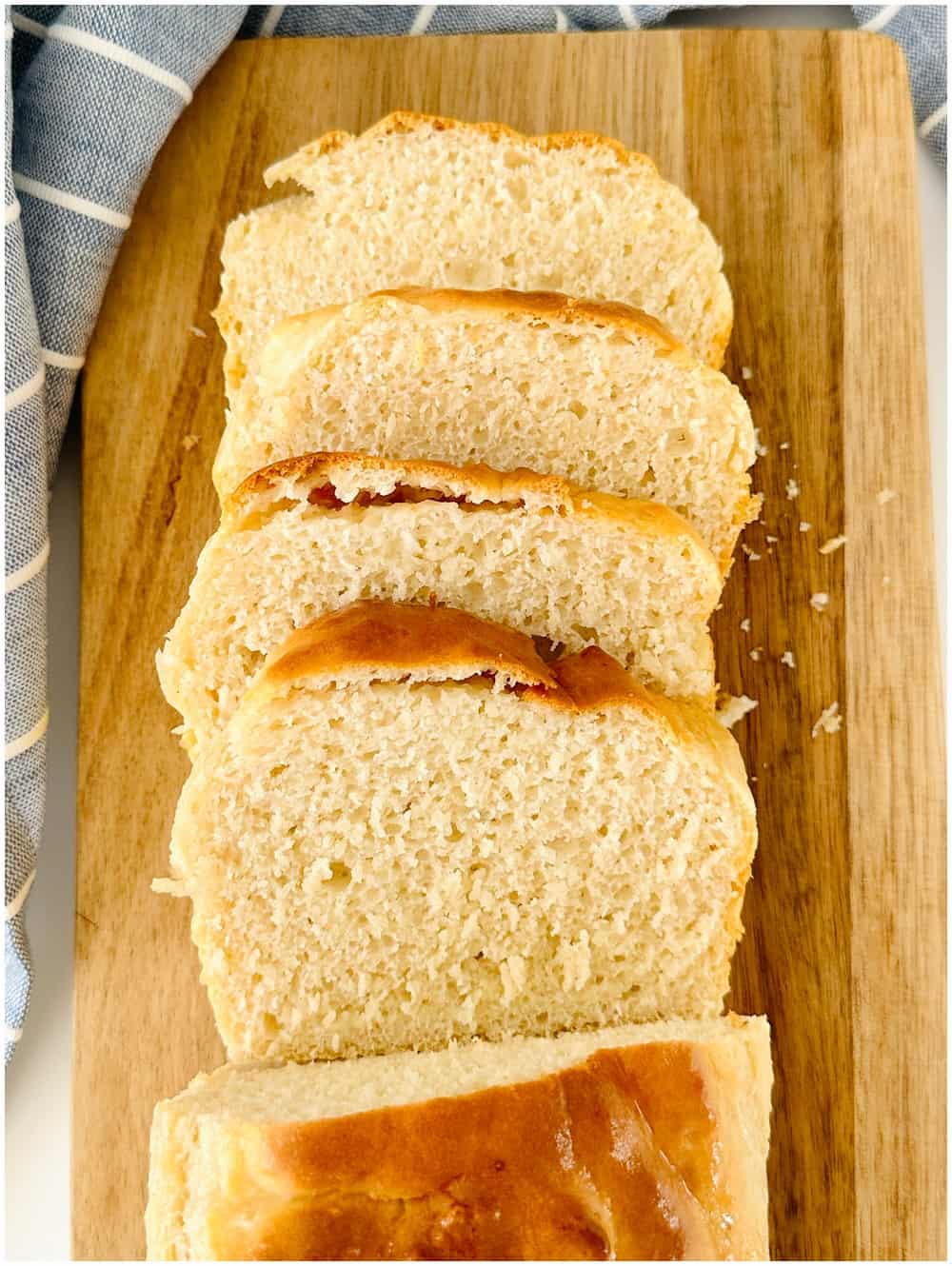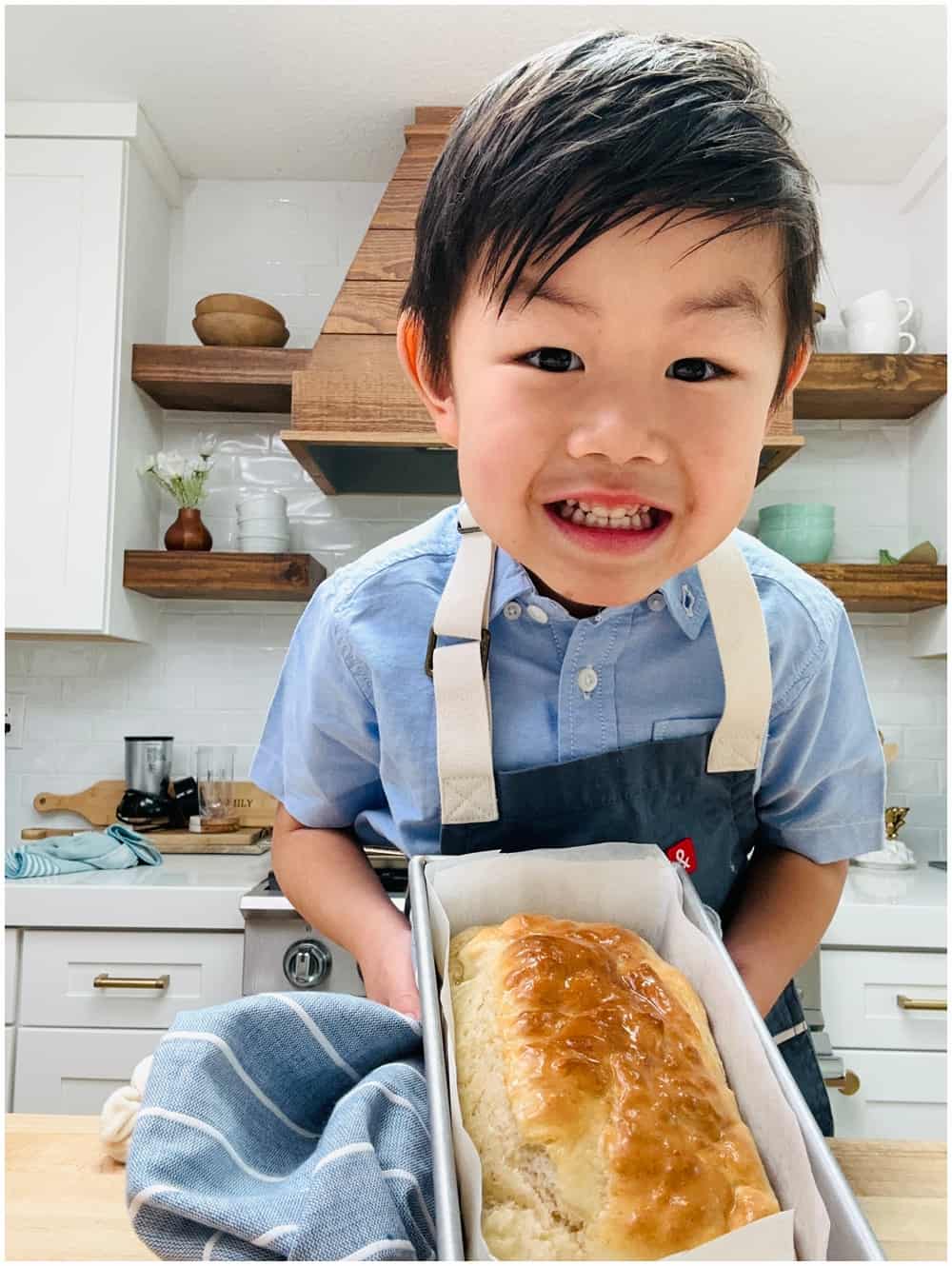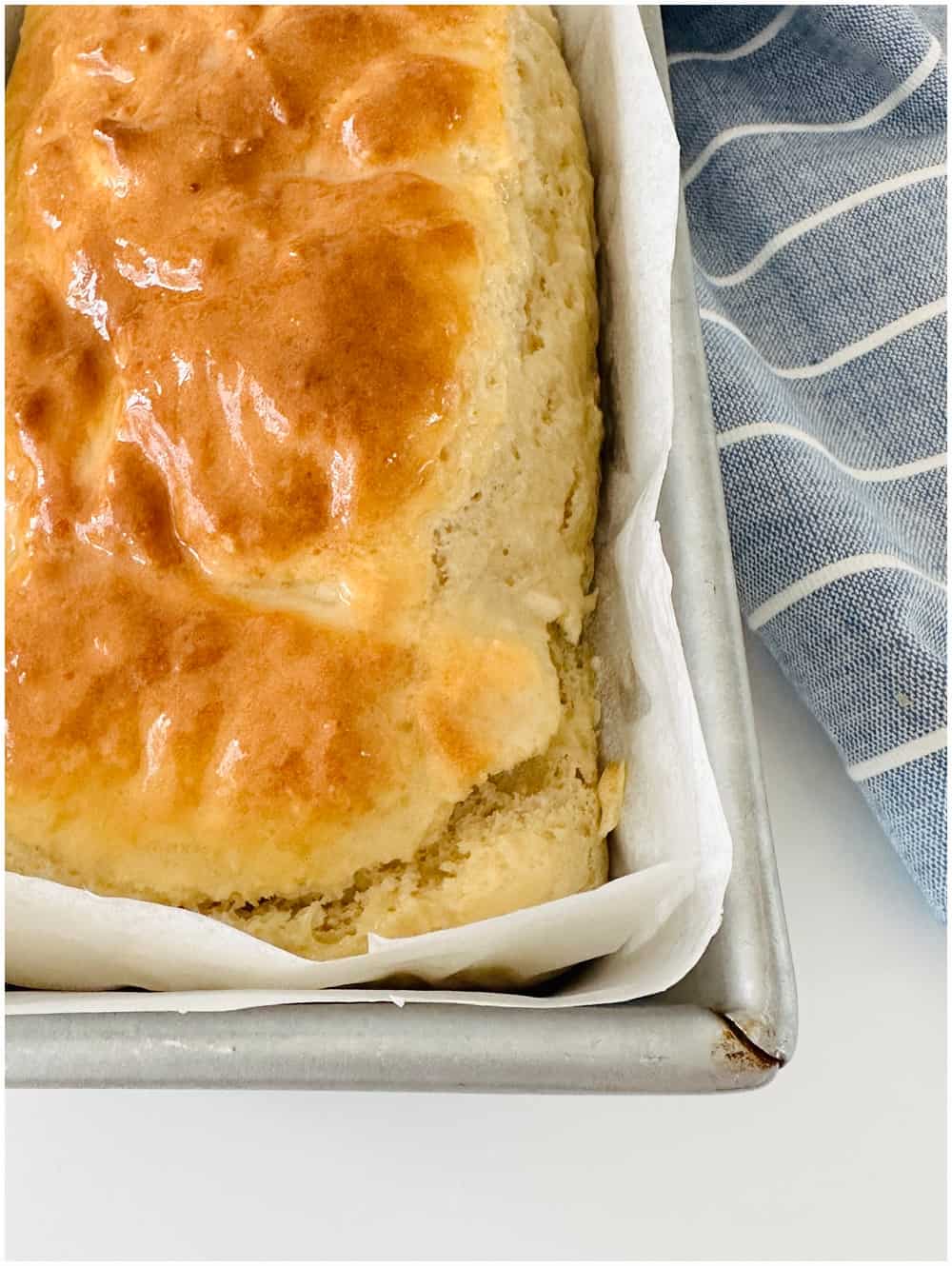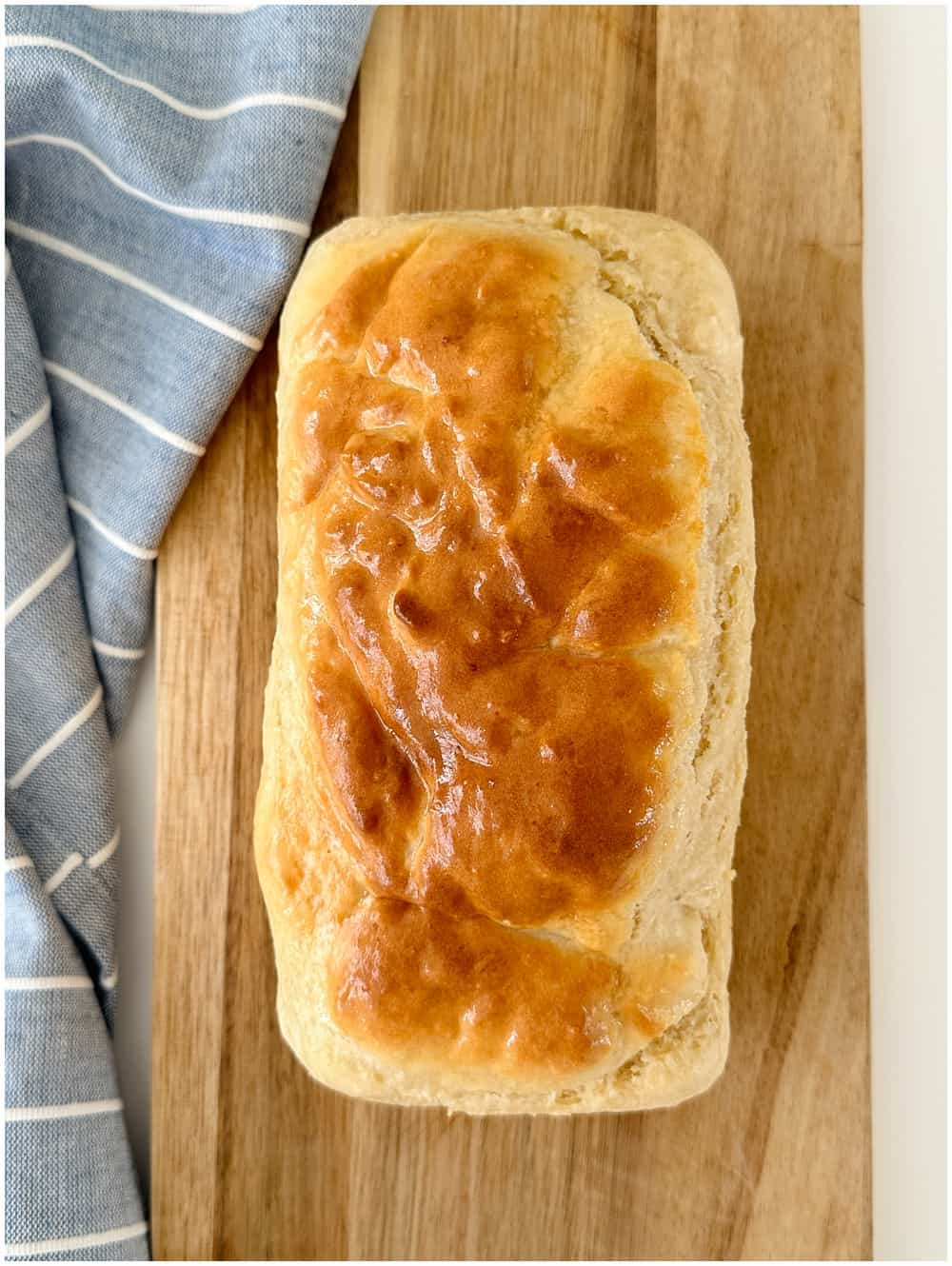 What fillings to add to milk bread?
Milk bread is a versatile bread that can be enjoyed on its own or used as a base for a variety of sweet and savory fillings. This type of milk bread is most similar to white sandwich bread. Here are some fun suggestions for fillings:
Sweet fillings: Nutella, peanut butter, jam, honey, cream cheese, sliced fruits (such as strawberries, bananas, and peaches), chocolate chips, cinnamon sugar, and caramel.
Savory fillings: Ham and cheese, bacon and egg, turkey and avocado, spinach and feta, tomato and basil, roasted vegetables, and pesto and mozzarella.
Simple fillings: We love it best with a healthy smear of softened butter and a sprinkling of sea salt on top. You can also zest lemon rind and add some sugar on top of of the butter for a sweeter topping.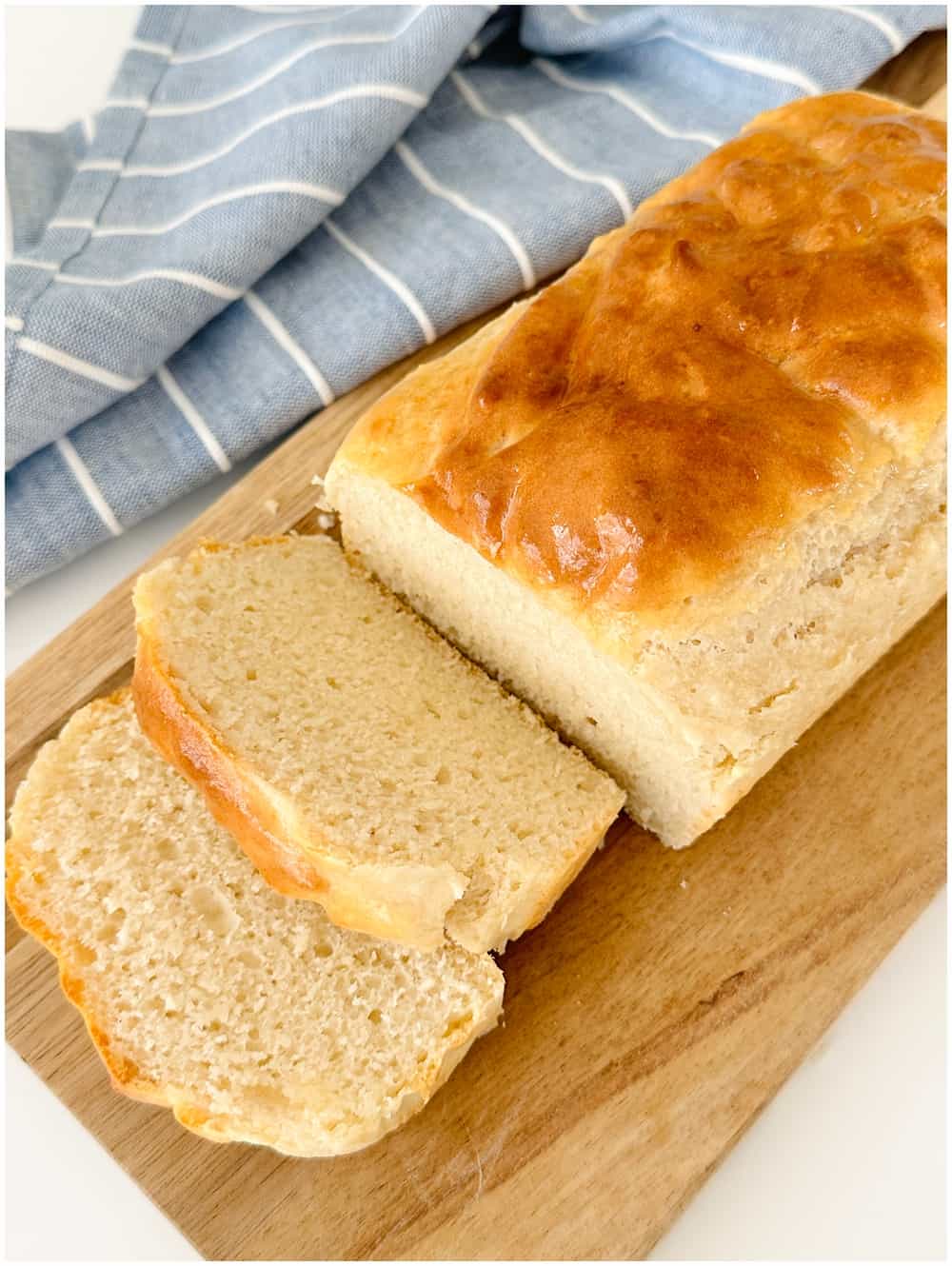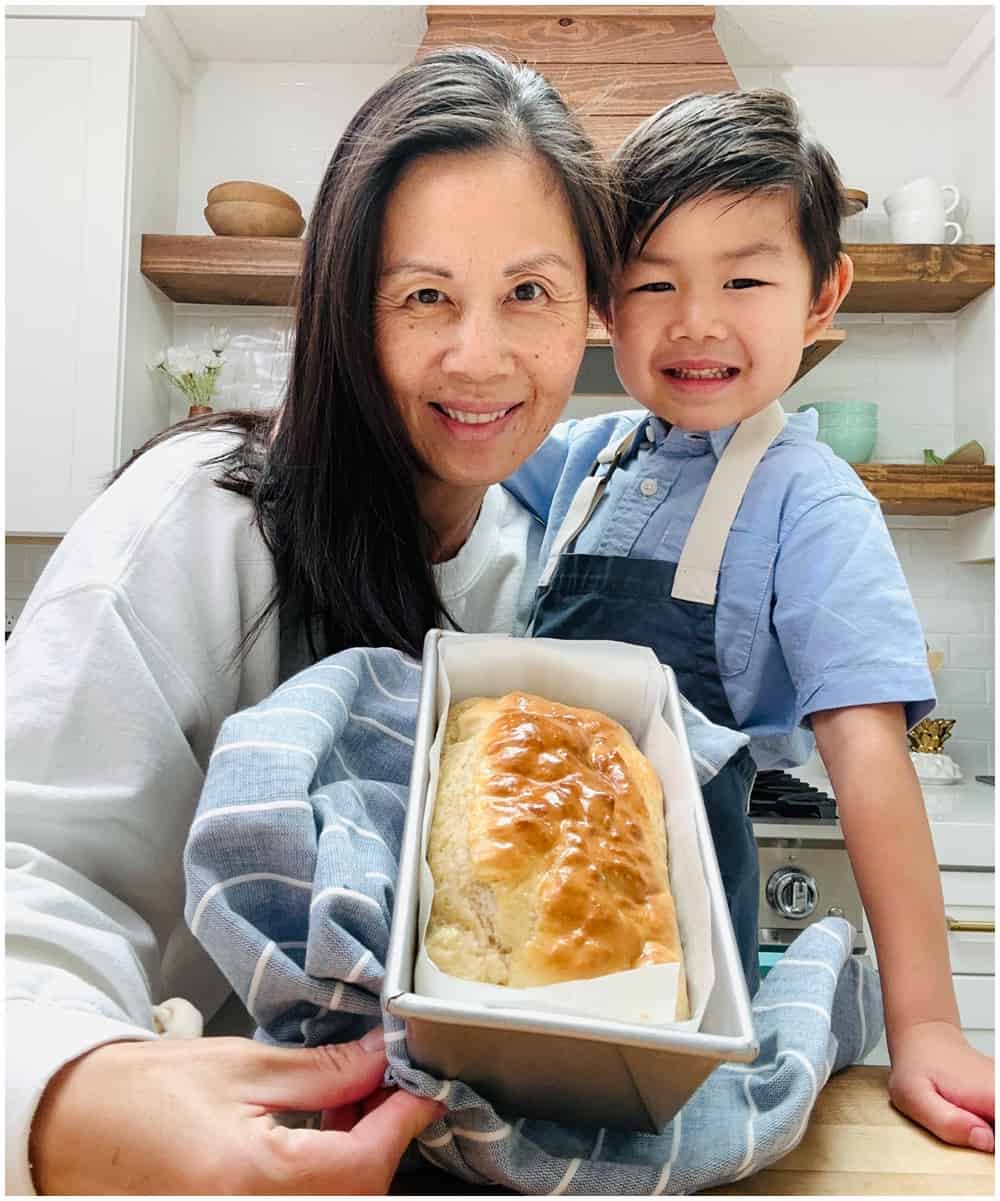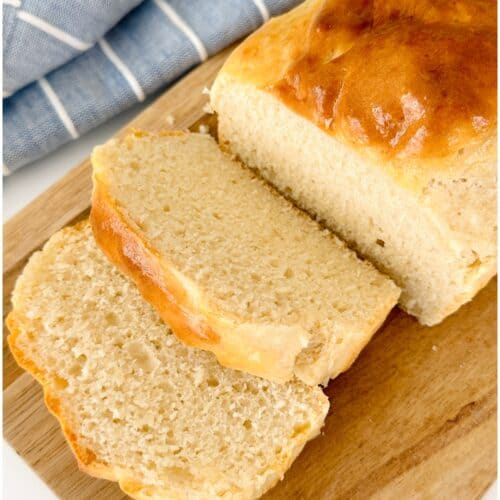 Two Ingredient Bread Recipe
Did you know you could make bread with just ingredients without eggs or yeast? Check out this easy milk bread recipe
Ingredients
1 1/4

Cups

Milk

we used whole milk

2

Cups

Self-Rising Flouir
Instructions
Preheat your oven to 350 degrees. Line a 8" x 4" loaf pan with parchemnt paper.

Combine your flour and milk until just mixed. The batter will look slightly lumpy Make sure to not overmix!

Pour into your pepared pan and bake for abour 40 minutes until the top is golden brown. If the top gets too brown before it's done add a piece of foil on top to cover while baking.

Remove from oven. Optional brush butter over the top which will give your bread a nice and shiny glaze.