By using this site, you agree to our Terms of Use. This post may contain affiliate links. Read our disclosure policy.
Follow us on Instagram for more fun food ideas for kids!
Ted Lasso, the beloved television series about an American football coach who moves to England to coach a struggling Premier League soccer team, has collaborated with Jeni's Splendid Ice Creams to create a new ice cream flavor inspired by the popular Apple TV show. The new flavor is called "Biscuits With The Boss" and it's a delightful combination of "crumbly shortbread cookies in buttery sweet cream." Salty and definitely worth conversing over!
Fans of biscuits will love the sweet flavor of this unique cookie ice cream.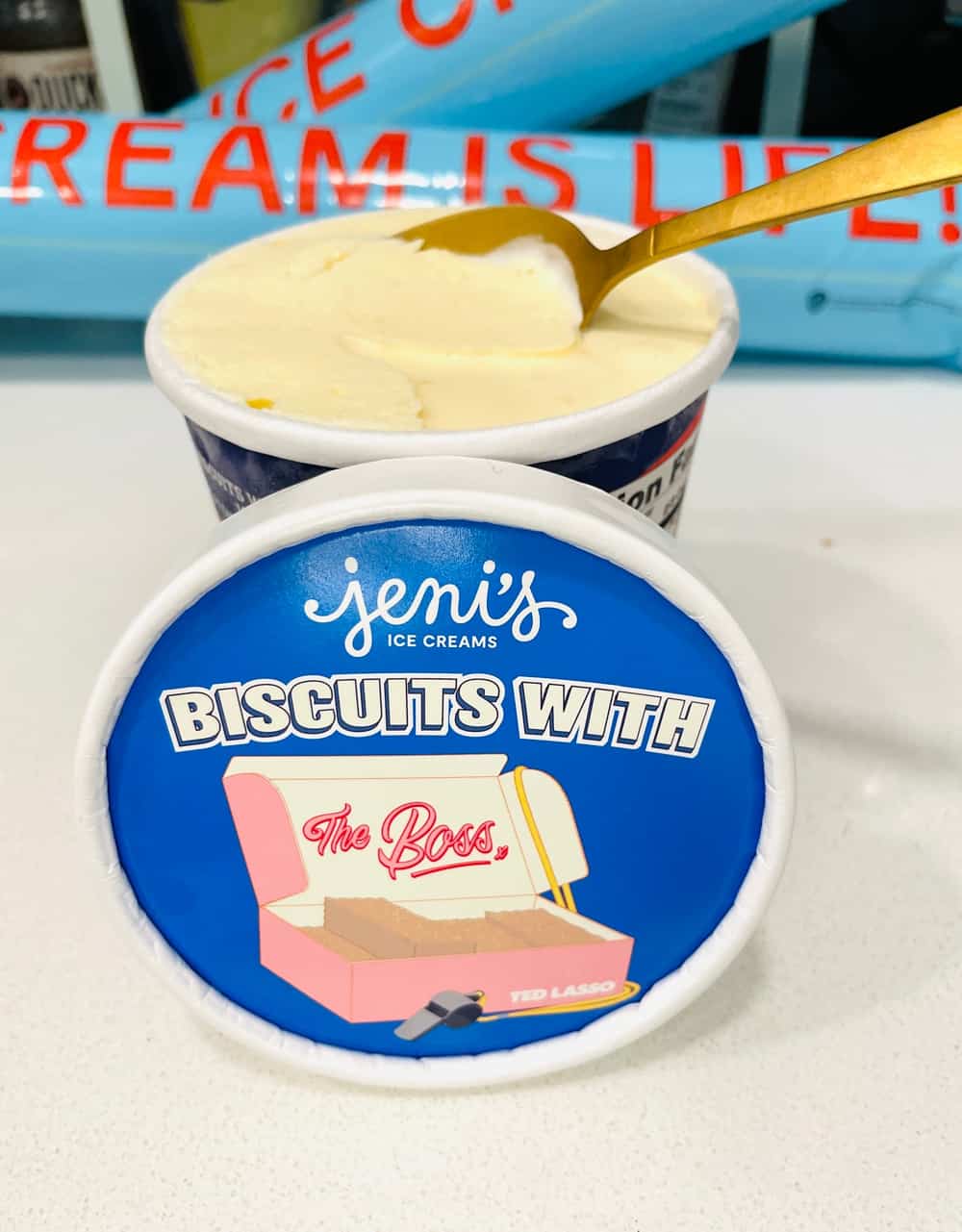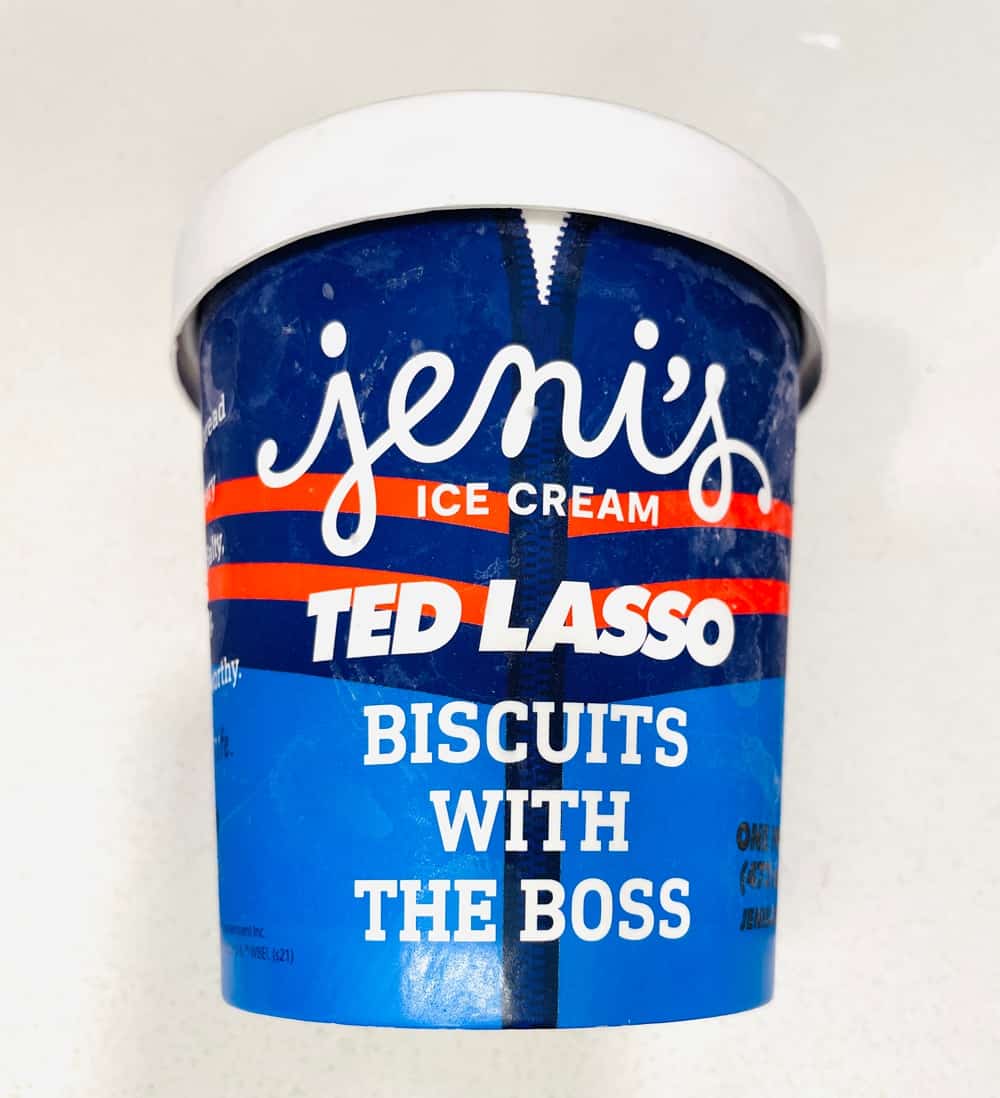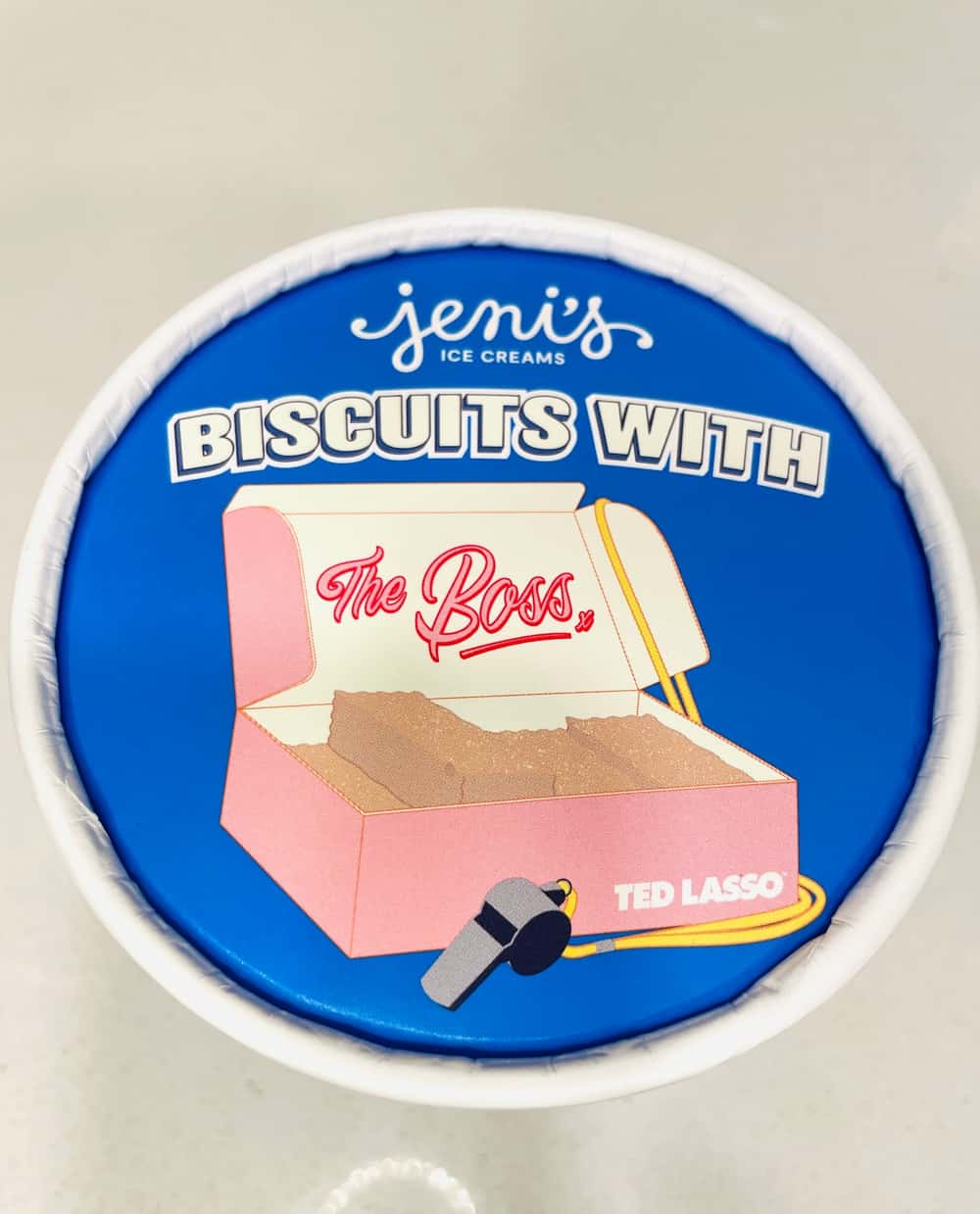 Who is Jeni's Ice cream?
Jeni's Splendid Ice Cream is a small-batch ice cream company that's known for its unique and innovative flavors, as well as its commitment to using high-quality ingredients. The company has previously collaborated with other popular brands and celebrities, including Dolly Parton and Tyler, The Creator.
What are the ingredients in Jeni's Ted Lasso Ice Cream?
According to the packaging, the Biscuits With The Boss ice cream contains milk, cream, cane sugar, shortbread, sugar, and other flavorings.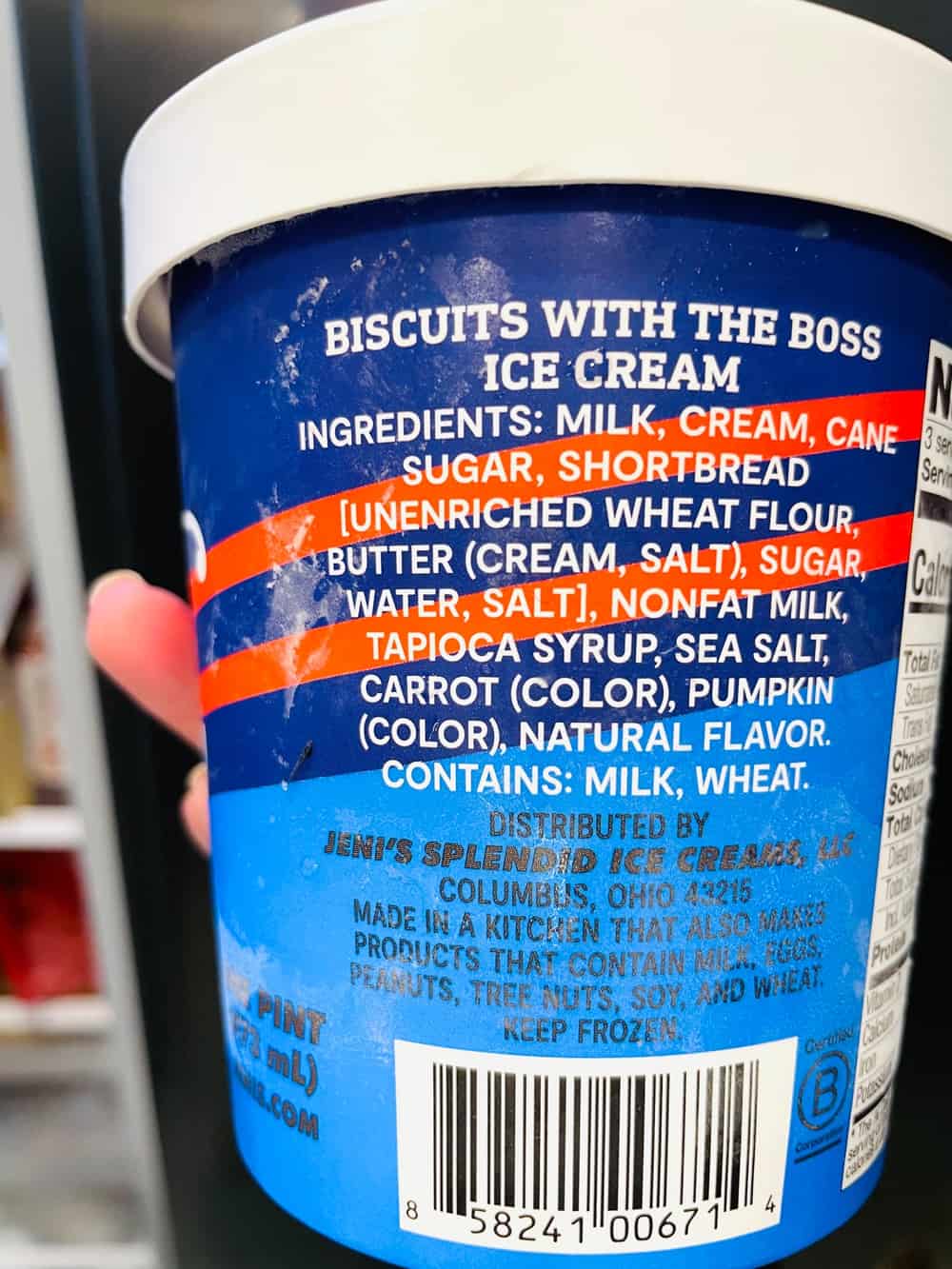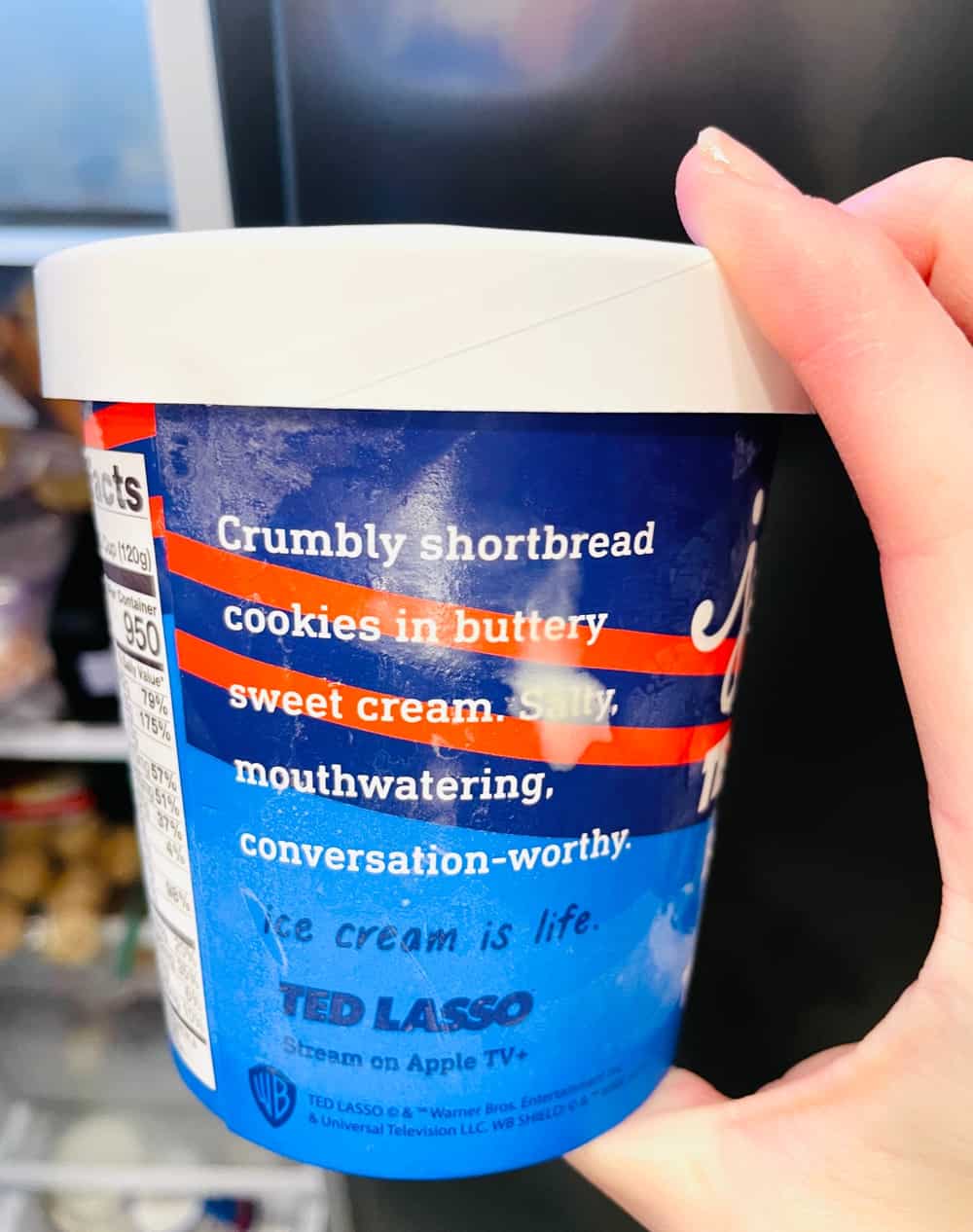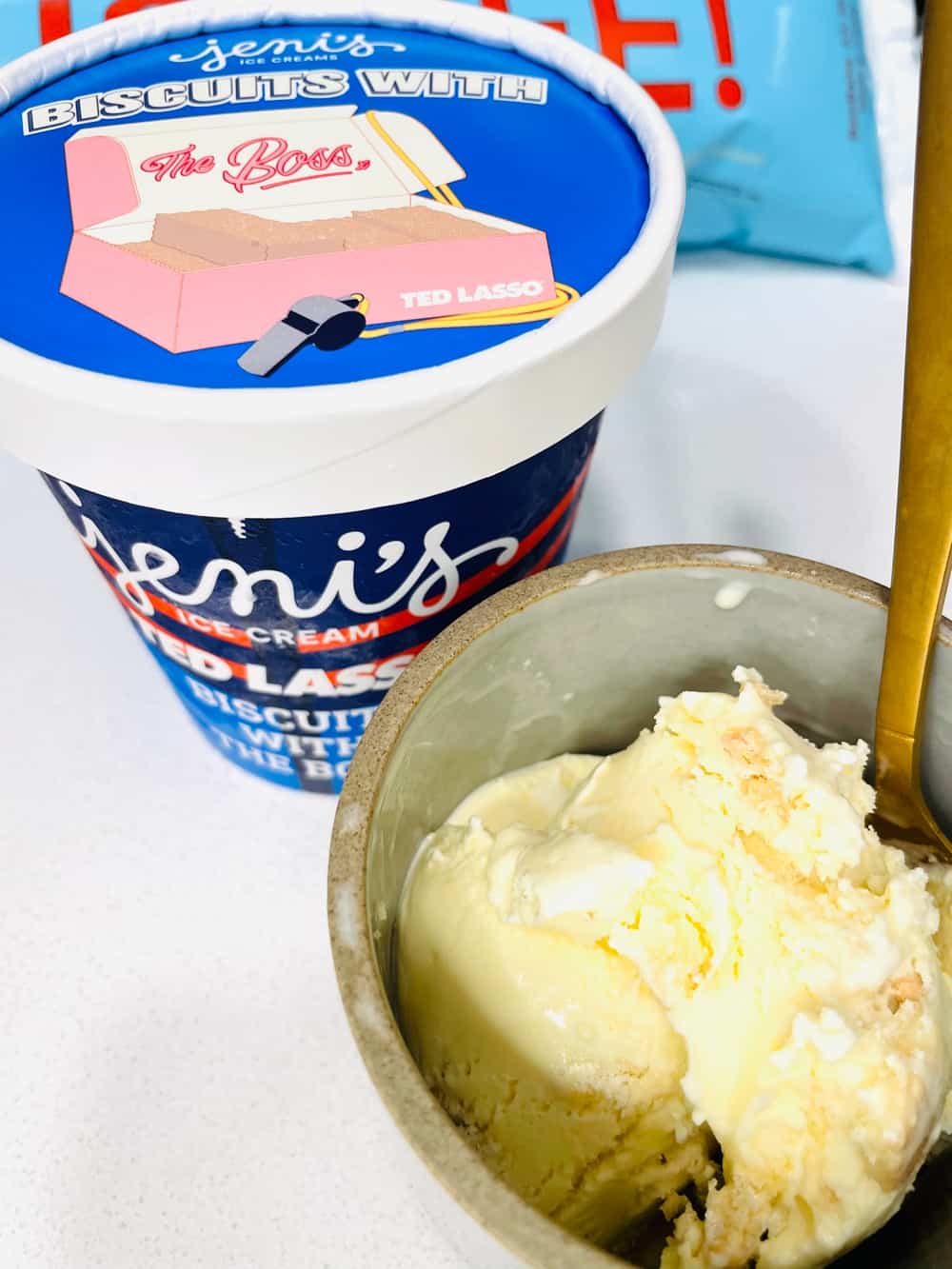 Where can you find Ted Lasso Ice cream?
The ice cream debut on Thursday March 2, 2023 in Jeni's stores and online shop. Early birds to the stores got some swag. We were one of the lucky ones to get some inflatable "ice cream is life" inflatables along with the delicious biscuit pints.
What does Jen's Ted Lasso Ice Cream Taste Like?
The first thing that hits you upon tasting the Ted Lasso x Jeni's Biscuits with the Boss Ice Cream is the butter of the sweet cream ice cream. It's as if you're eating a cold buttercream frosting. Which isn't a terrible thing.
The pieces of the famous shortbread biscuits are on the small end and kind of get lost in the buttery ice cream – I expected it to be more biscuit-forward with bigger chunks.
That said, there is no such thing as a bad Jeni's ice cream and I will finish the pint. But this special collab comes in second place to her Birthday Cake flavor.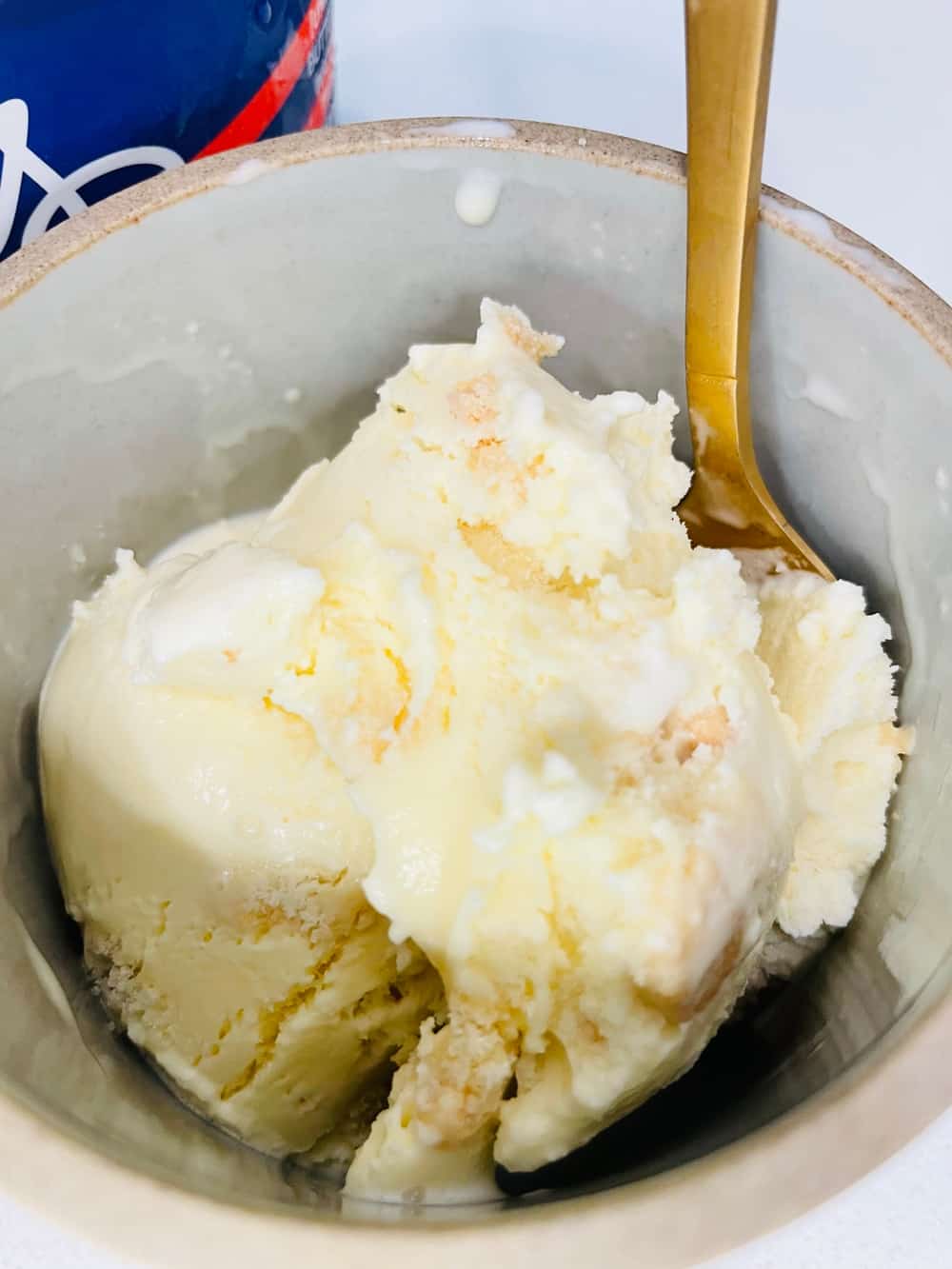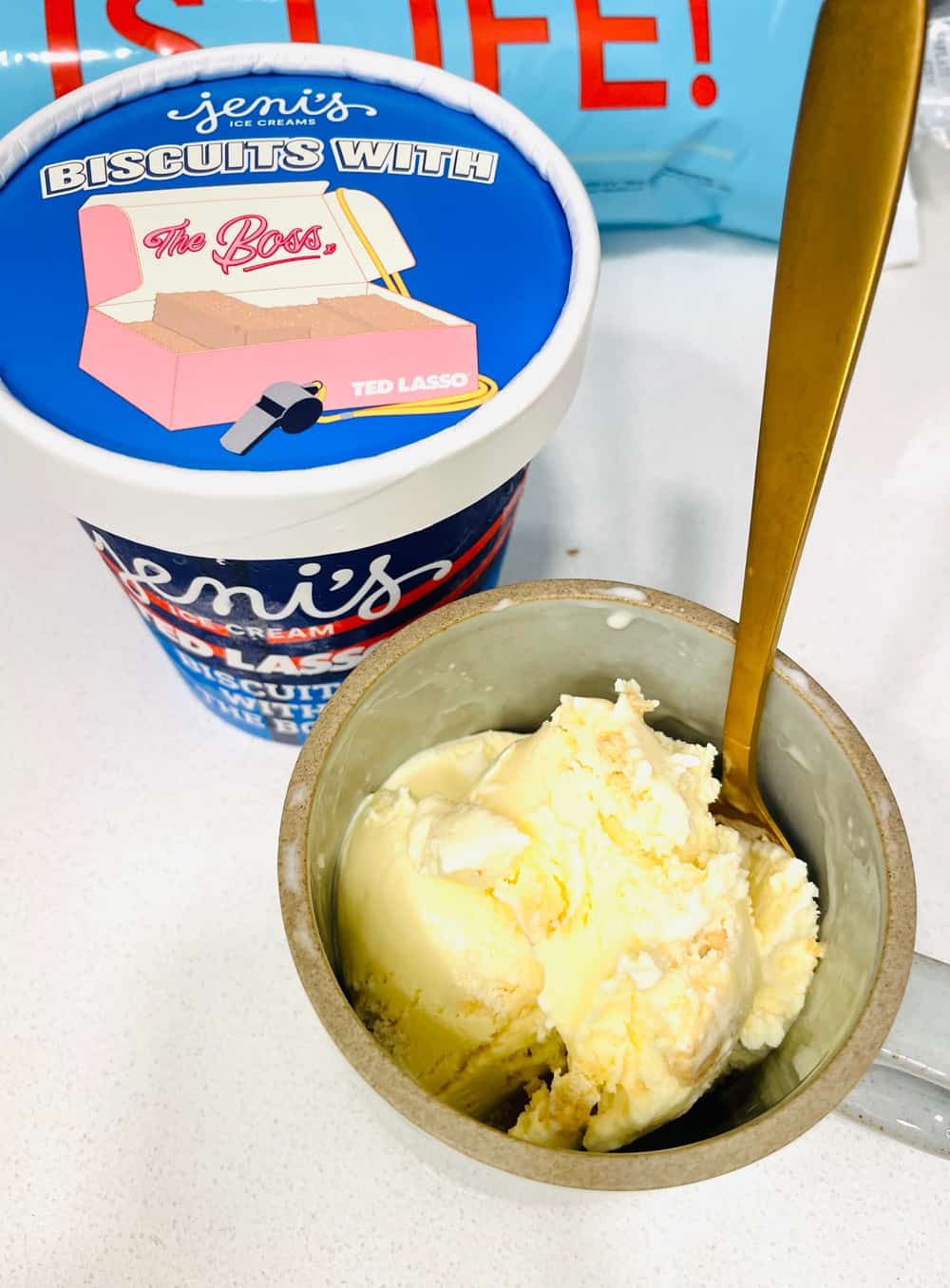 What's the story behind Ted Lassso and his biscuit cookies?
The endearing football coach from the Midwest wins over his coworkers in the show not just with his positive attitude and wise words, but also with a special treat – cookies.
Known as biscuits in the UK, these rectangular shortbread delights are presented in cute pink boxes, adding to their charm. Even his boss, Rebecca, can't resist their appeal and can often be seen indulging in them.
Where can you get official Ted Lasso's Biscuit recipe?
Apple TV, which is the creator of the hit Ted Lasso show revealed the much coveted butter shortbread recipe. Fans across the world can now make their own Ted Lasso Shortbread cookies.
Get your own Ted Lasso Ice Cream at participating Jen's stores or via nationwide shipping on Jeni's Ice Cream website.