By using this site, you agree to our Terms of Use. This post may contain affiliate links. Read our disclosure policy.
Follow us on Instagram for more fun food ideas for kids!
We found the best Valentine Hot Chocolate Bombs you've seen everywhere that you can buy for a sweet Valentine treat this year!
If you were paying attention this winter you may have seen the viral TikTok hot chocolate bombs or hot cocoa bombs all over the place as a fun holiday treat. We even even made a Rudolph hot chocolate bomb! This viral food trend started when the weather cooled down and has been continuing this winter and now is finding new life as Valentine Hot Chocolate Bombs.
Different shapes and some different ingredients, but the concept is the same. A chocolate filled "bomb" with hot cocoa or different flavors such as peppermint and even cinnamon and marshmallows that melt when hot milk is poured over and then flavors it. We are seeing them decorated with hearts, red and pink for Valentine's Day and even some that are in the shape of hearts! Here we show you some great ones for purchase we've spotted handmade over on Etsy!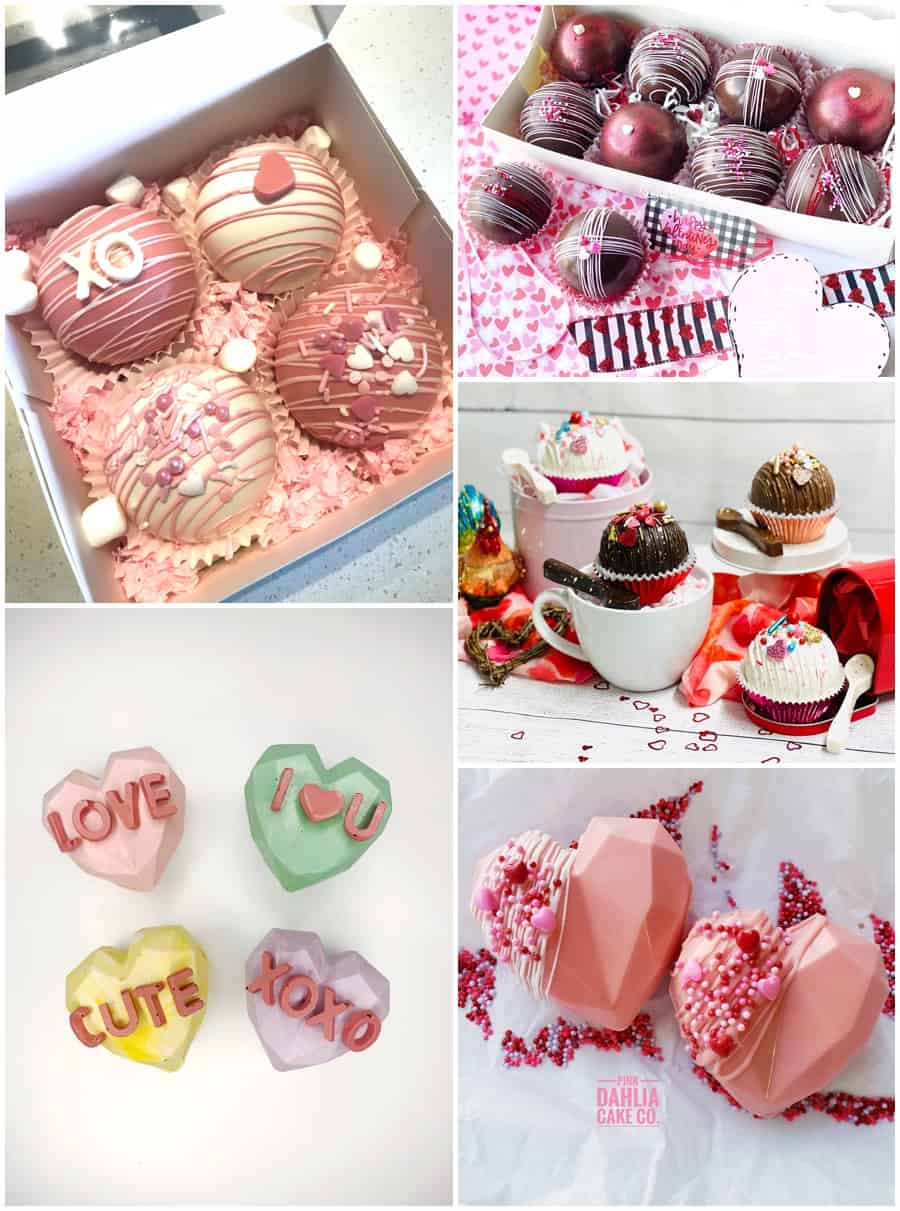 Where to buy Valentine Hot Chocolate Bombs
We found several great handmade options on Etsy! Click on the links below to take you to the full listing.
Photo Credit via Etsy
These are simply darling. A set of pink heart shaped cocoa bombs with marshmallows. Decorated with a light sprinkle of red, pink, and white sprinkles and hearts.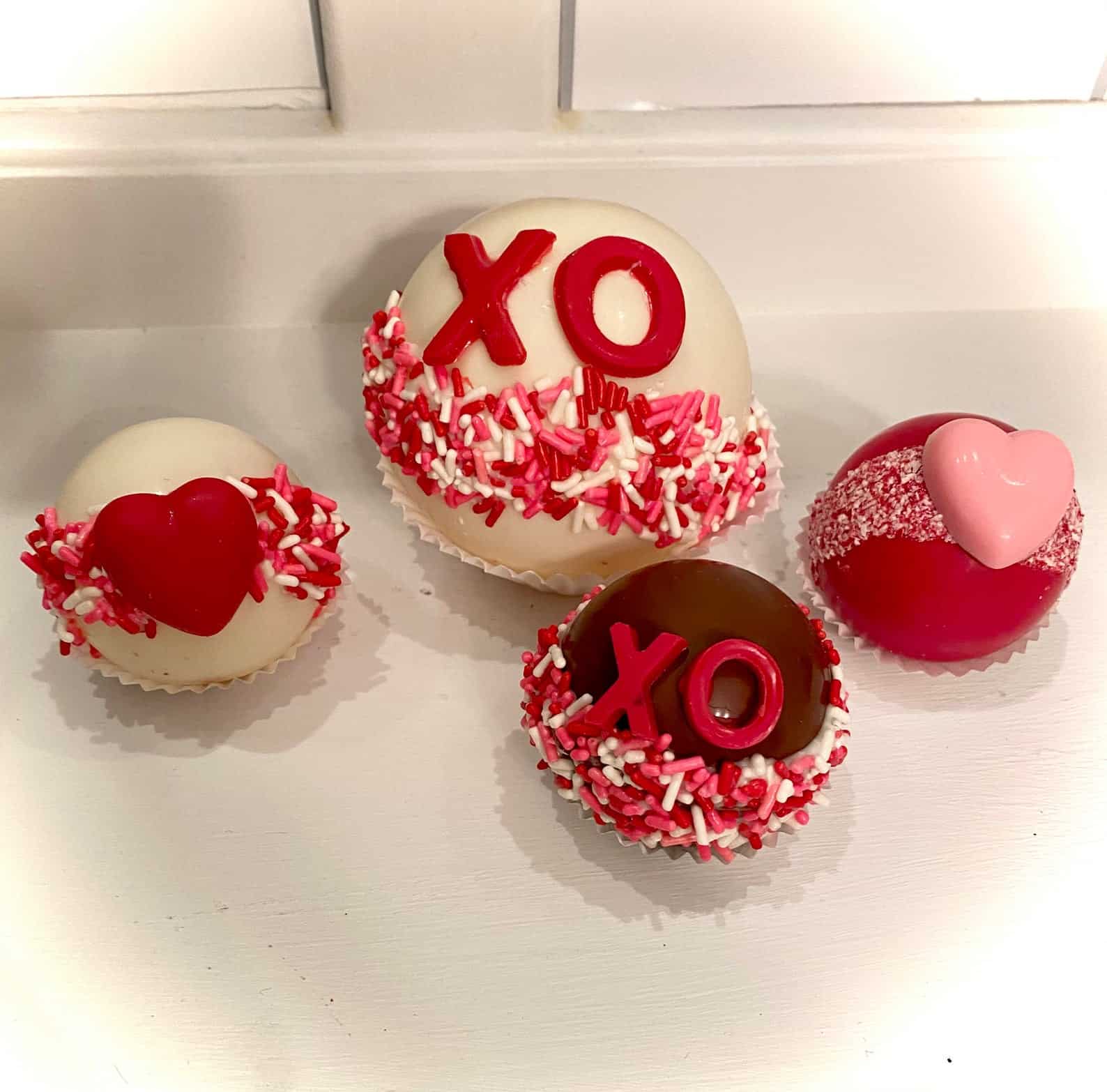 Photo Credit via Etsy
Choices of white chocolate, peppermint and cocoa, these are just so festive. Red and pink sprinkles and even cute X's and O's decorate this chocolate bombs.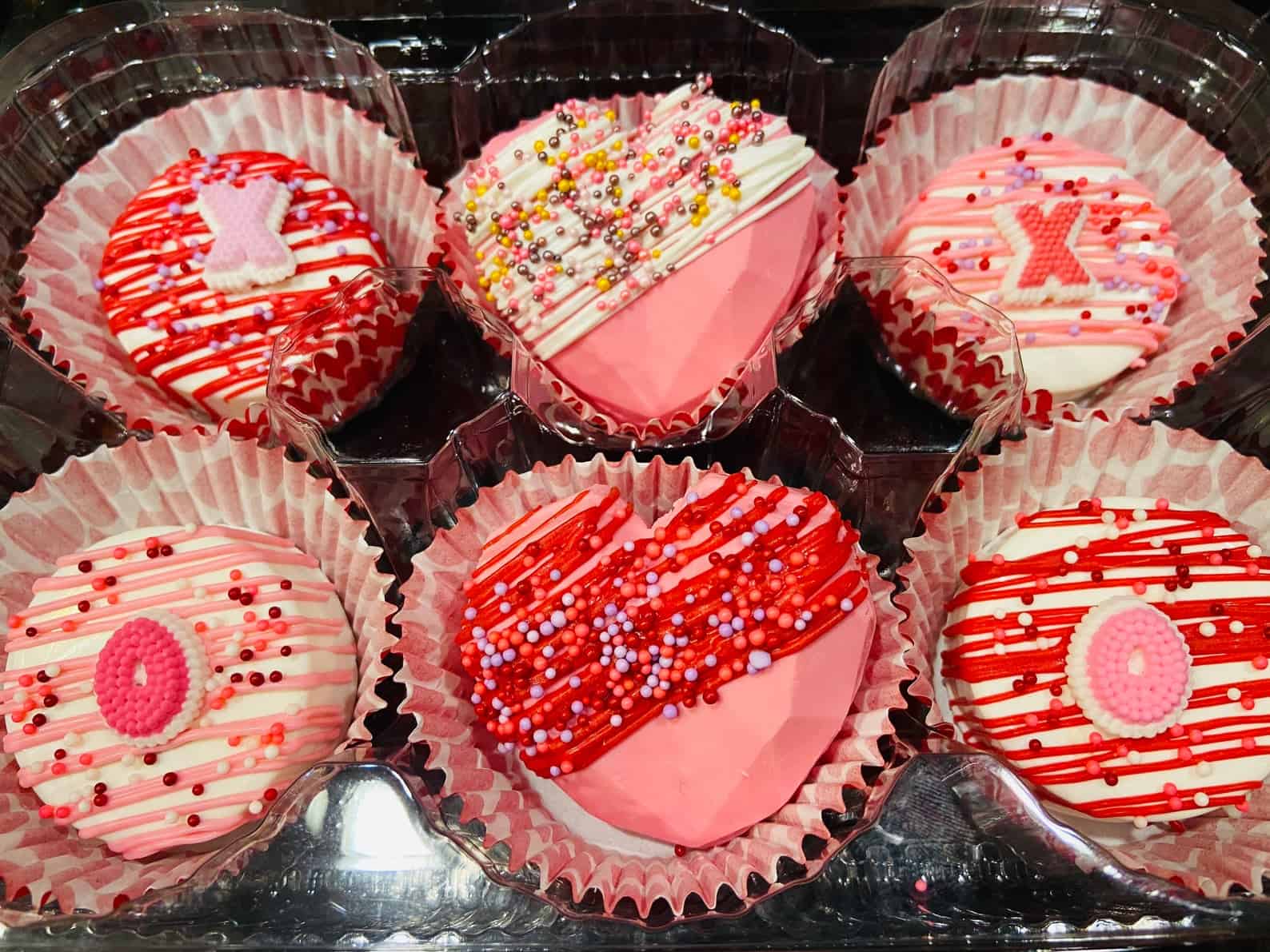 Photo Credit via Etsy
These super fun geometric heart shaped bombs are just the sweetest and come in milk, dark and white chocolate. Decorated with red chocolate and silver and gold sprinkles.
This set of 6 chocolate bombs are beautiful. These spheres come with 2 of each flavor, milk, dark and white Ghiradelli chocolates. They are artfully decorated with pretty accents and a bright pink wash of luminous edible colored powder.
Photo Credit via Etsy
So pretty, these heart shaped bombs come attached to a stick for easy stirring. It's a 4 pack and you can choose cookies and cream, chocolate and white chocolate.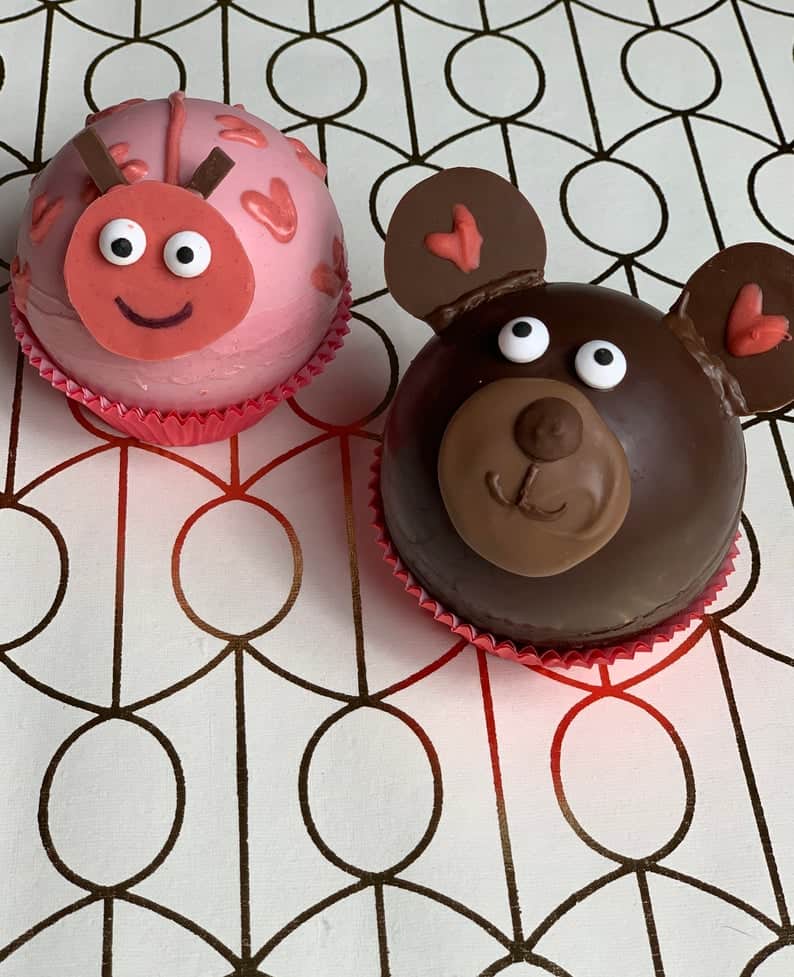 Photo Credit via Etsy
Cute creature hot chocolate bombs 2 pack with a bear and a lady bug. One is made of pink white chocolate and the other made of regular chocolate.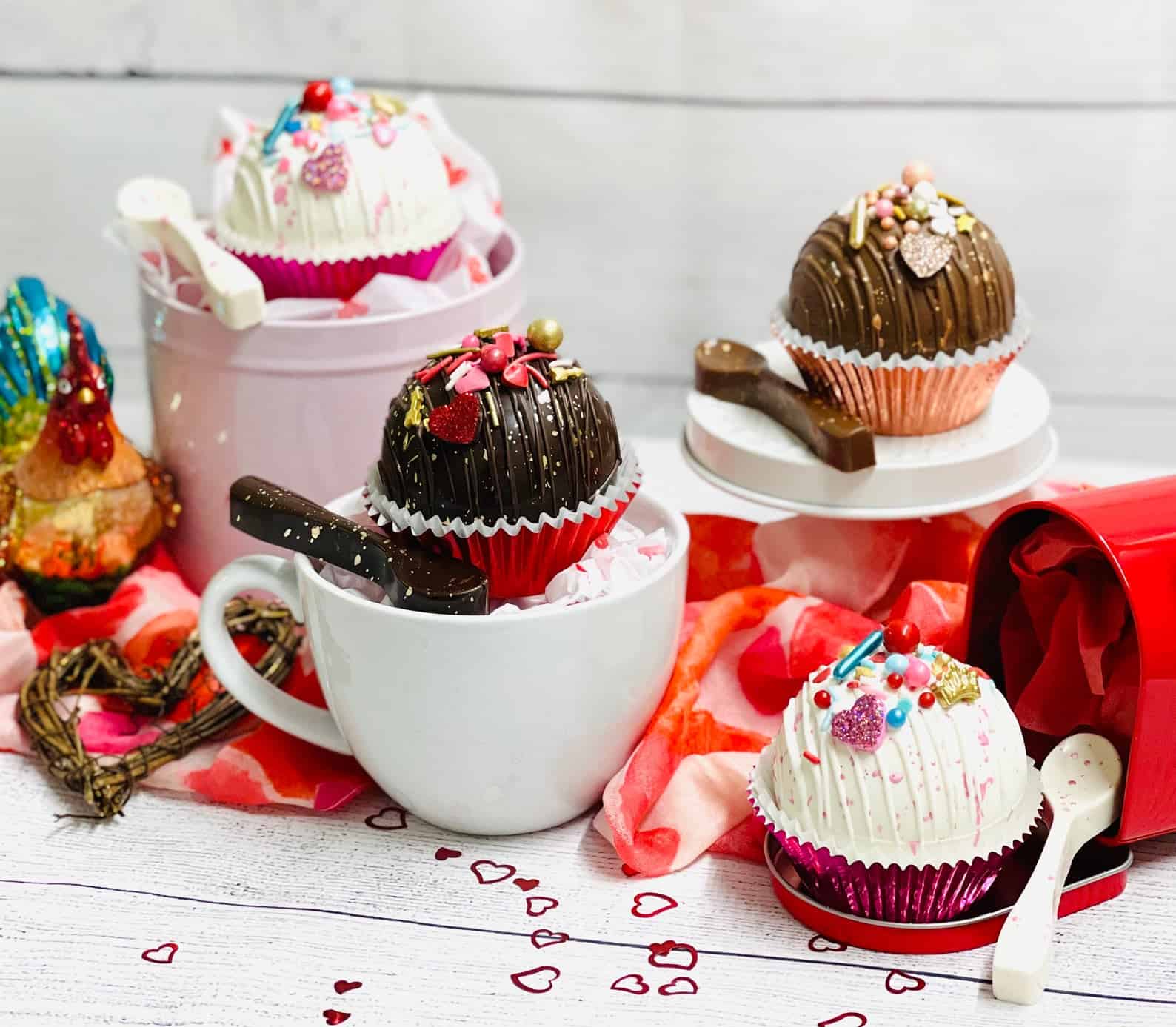 Photo Credit via Etsy
These are so cute styled up in a mug so you can imagine having a hot cuppa on this sweet day.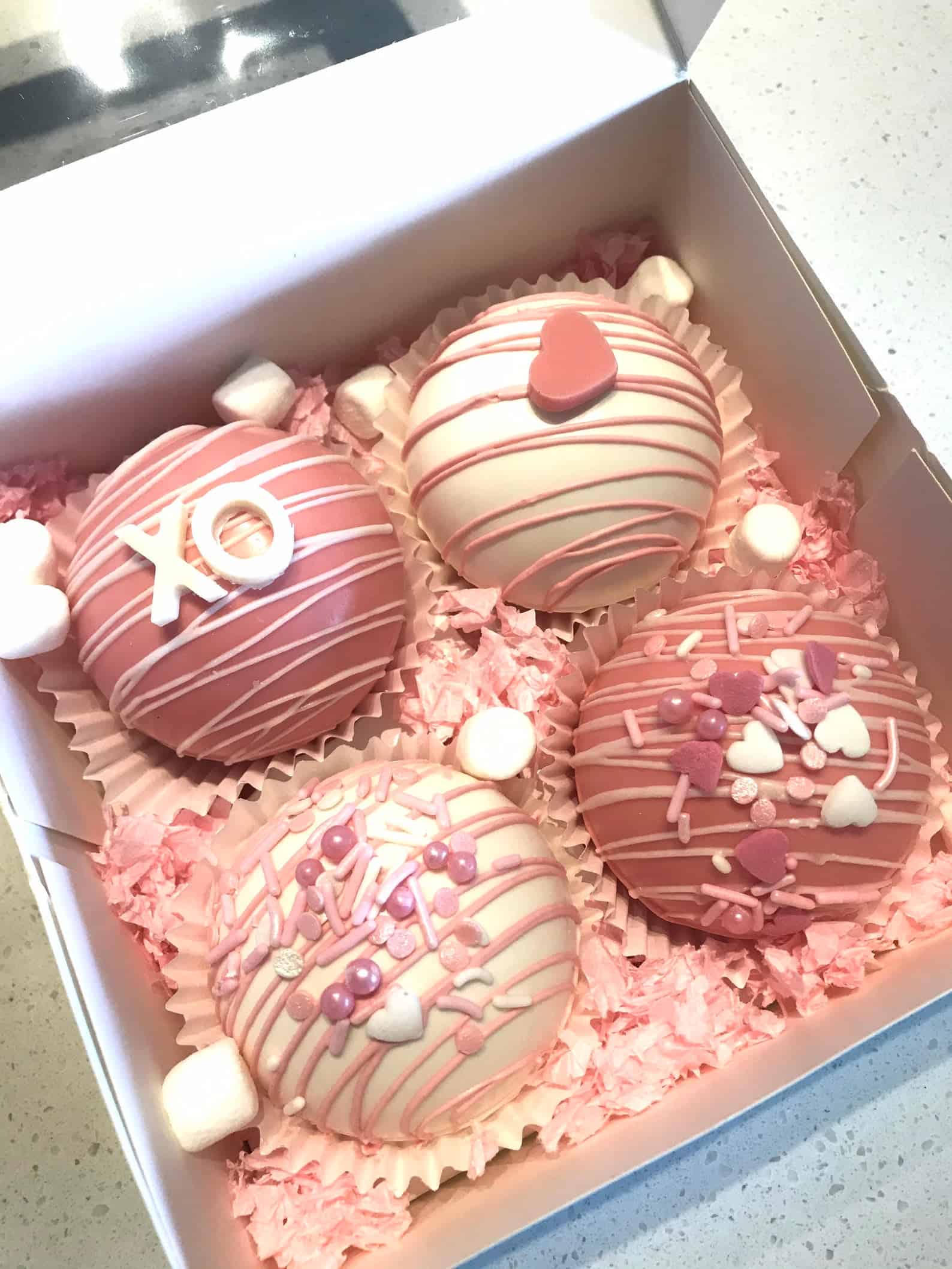 Photo Credit via Etsy
If pink is your favorite color you'll love these pretty in pink drizzled hot cocoa bombs.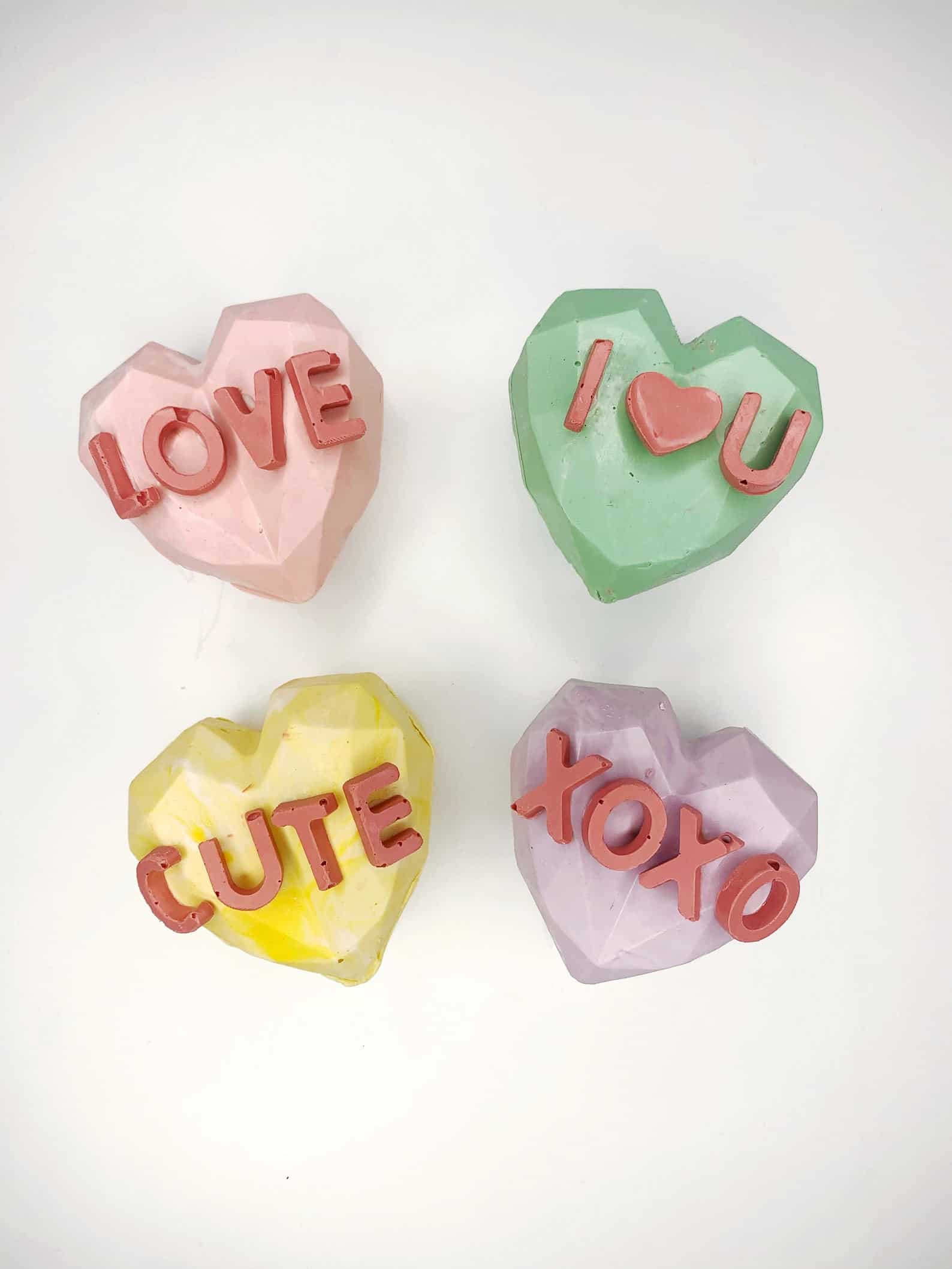 Photo Credit via Etsy
How sweet are these chocolate conversation hearts? You can pair them with a favor bag of the candy to make it a sweet Valentine treat!
You Might Also Like