By using this site, you agree to our Terms of Use. This post may contain affiliate links. Read our disclosure policy.
Follow us on Instagram for more fun food ideas for kids!
We Tried Trader Joe's Sweet Potato Gnocchi and here's our honest opinion on what this popular Trader Joe's frozen food tastes like.
Quick, and easy healthy foods are always on our shopping list. Trader Joe's has some great ones and let's face it, those are on rotation. The frozen section in their markets are truly perfect for busy families. Today, we will share something different. Recently, we tried the new Trader Joe's sweet potato gnocchi that comes in its own butter and sage sauce. The service size is perfect for a family with small children or as a side for a full meal.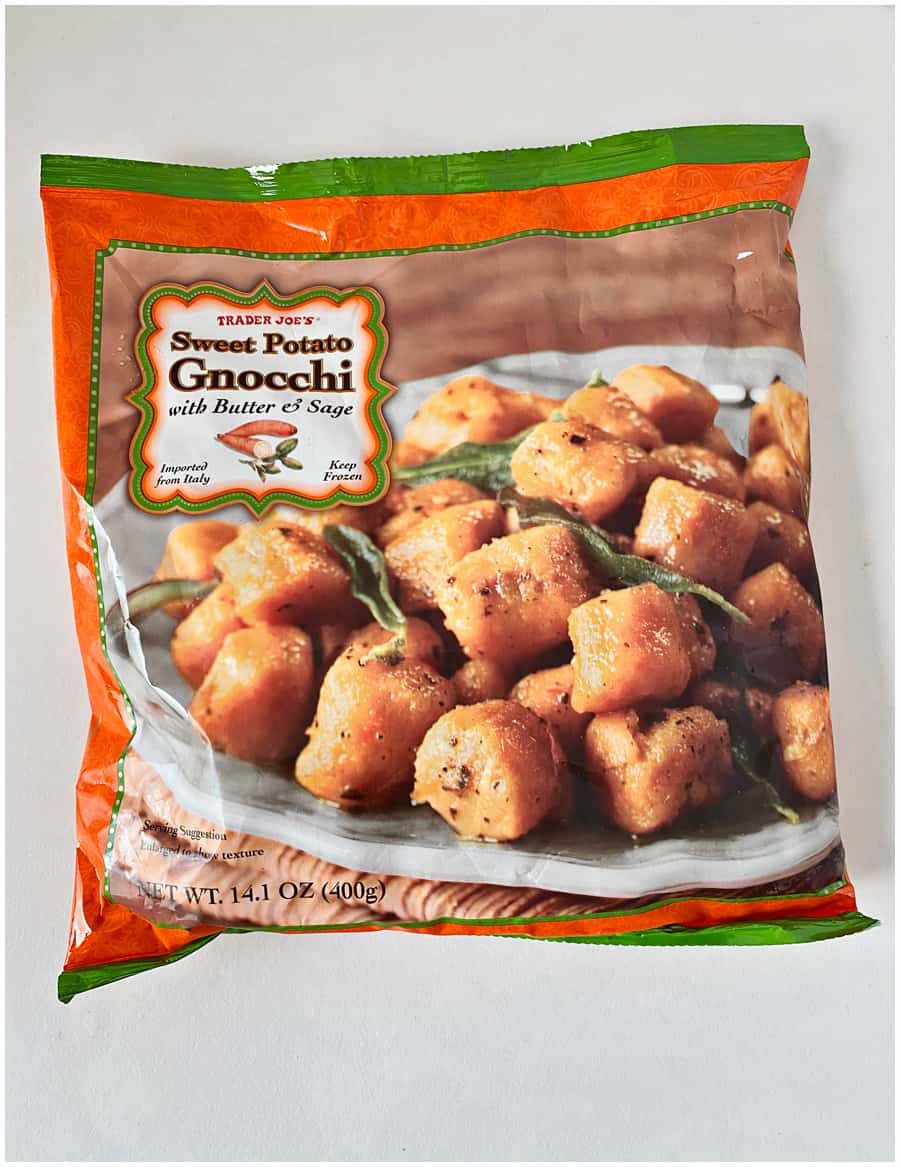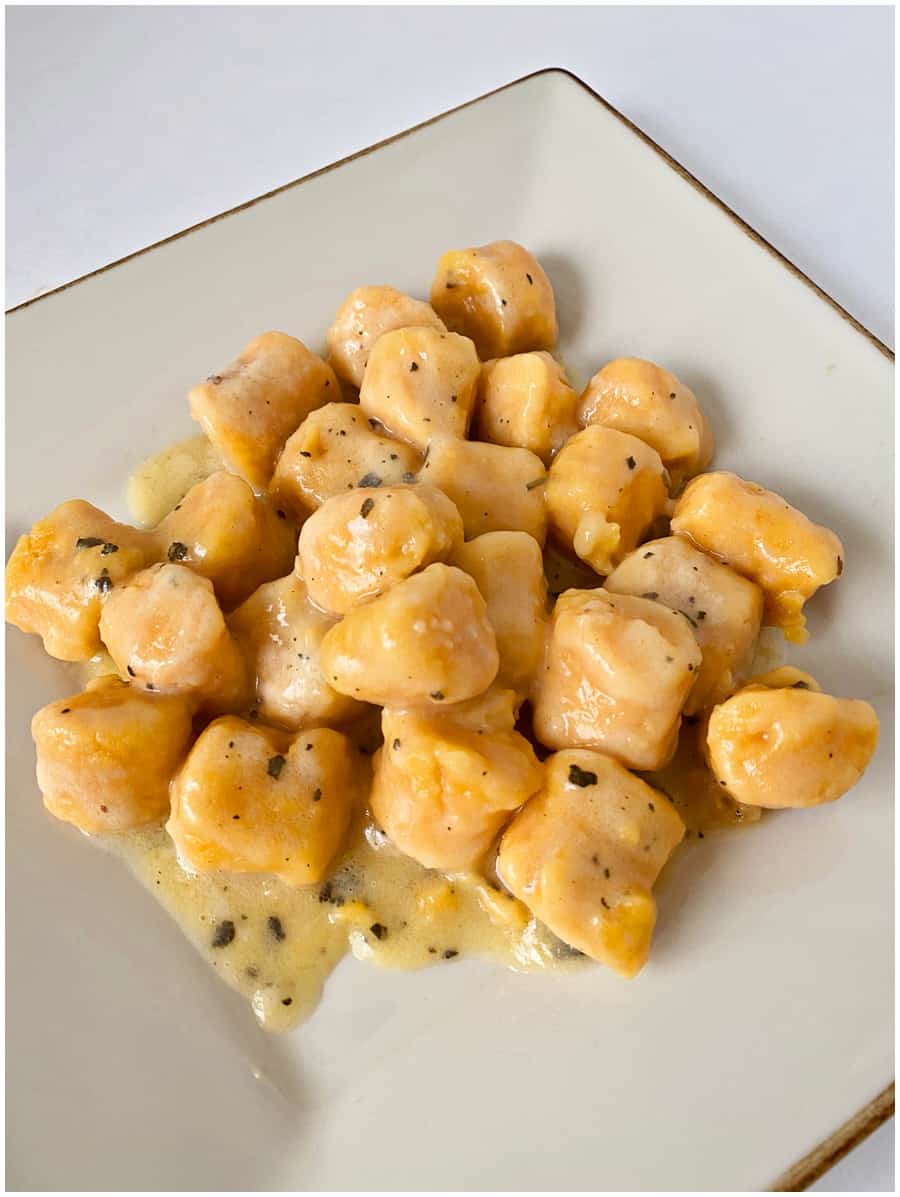 What does Trader Joes's Sweet Potato Gnocchi taste like?
First of all, if you haven't tried gnocchi before, it's quite a treat. Imagine a pillowy soft nugget of yummy potato instead of pasta drenched in sauce. The texture is light and chewy and works well with any type of sauce as it's a fairly blank slate. Interestingly, typical gnocchi is made of regular white potatoes, flour, egg and cheese. However, Trader Joe's put a spin on theirs by using sweet potatoes instead of regular potatoes.
The sweet potato gnocchi isn't sweet as much as it has a sweetness to it, nothing overbearing. Thankfully, even with sweet potato, the taste is still light and the texture still airy and chewy. The sauce that is created by the water you add and the contents of the bag is simple. Nothing too spicy, really more like a buttery sauce that the kids seemed to like.
How many calories are in this gnocchi frozen entree?
The Trader Joe's frozen gnocchi has a reasonable 3 cups per bag and each cup is 250 calories per serving this makes a relatively low calorie side dish if you want to pair it with a heartier protein entree.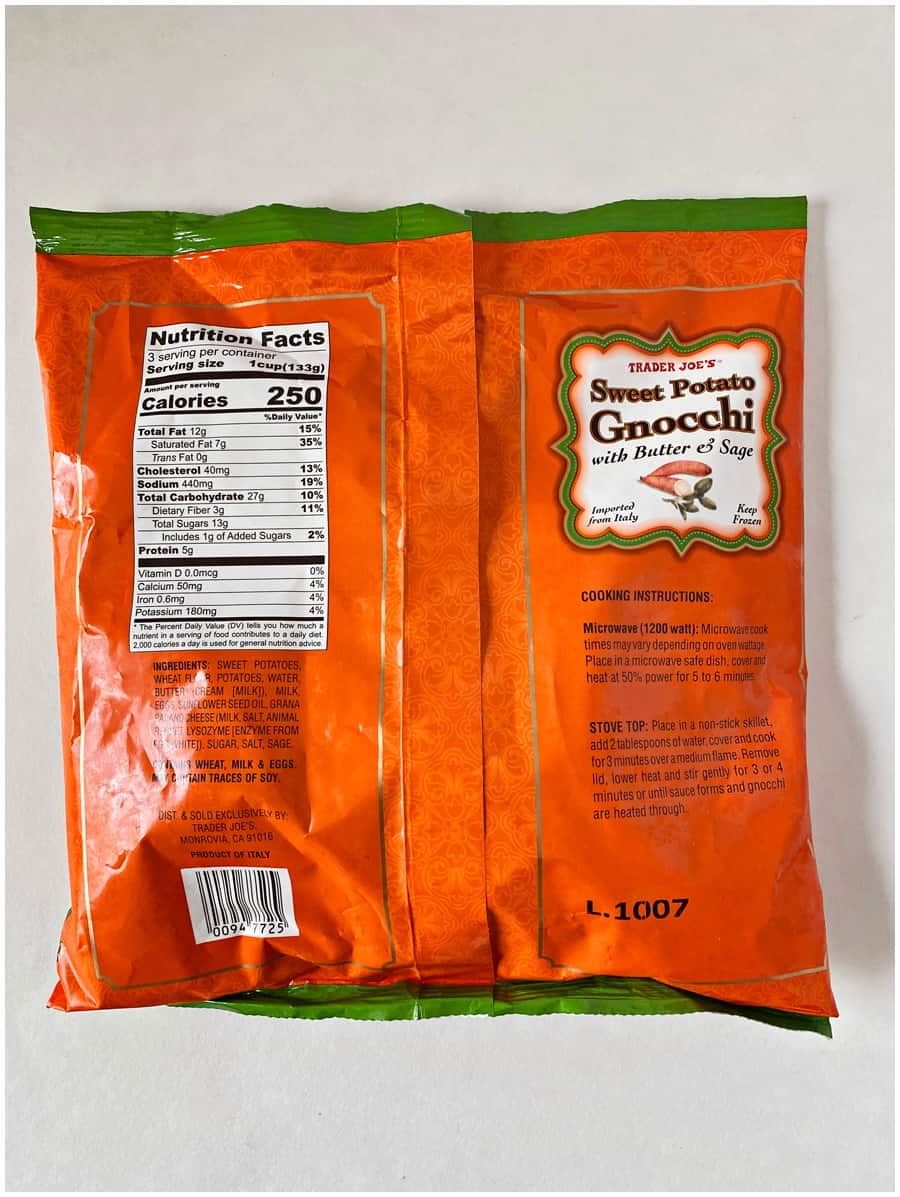 In conclusion, this was a very easy meal, just pulled it out of the freezer and cooked it in a pan. We love one-pan easy dinner meals and are putting this gnocchi dish on our weekday rotation!
You Might Also Like
Trader Joe's Dark Chocolate Plantains