By using this site, you agree to our Terms of Use. This post may contain affiliate links. Read our disclosure policy.
Follow us on Instagram for more fun food ideas for kids!
The Best TikTok Air Fryer Recipes that make great family-friendly food hacks to get meals on the table fast!


The Air Fryer has become the latest appliance that everyone is using. Hot circulating air is what creates the crispiness in your food instead of frying, so it's a healthier option for the whole family. There are several Air Fryer food hacks and recipes out there, but we rounded up the best TikTok Air Fryer Recipes down below. Tortillas are often used in meals for kids, such as our tortilla wrap hack and we found a new way to use them in our list. These Air Fryer recipes help you get meals on the table quickly, but are also a great source of tasty treats kids will enjoy! We hope that if you haven't already been using your Air Fryer regularly, these might encourage you to give it a try.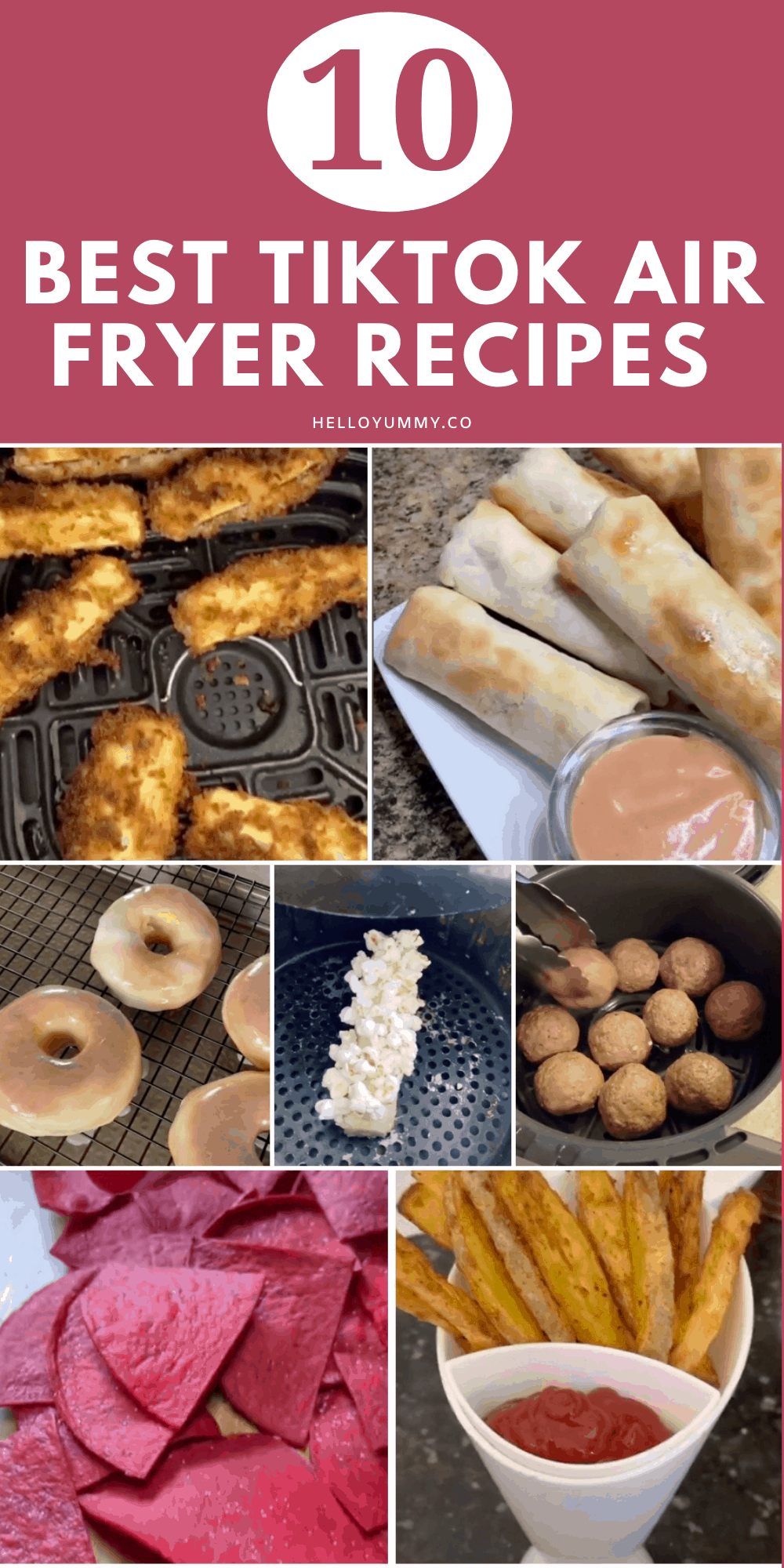 The Best Family-Friendly TikTok Air Fryer Recipes
A viral hack, this is a simple recipe to make light and crispy tortilla chips. Any type of corn tortilla will work for this, just spray with some oil and add a bit of salt. These are great if you want to control the amount of salt that you add to them.
The worst thing about doing take-out with fries is they either don't make it home because everyone is munching on them, or they get soggy by the time you are home to eat them. Here's an easy solution – make your own. Slice potatoes, dry them, add your favorite seasonings and a bit of flour to make them extra crispy, and in no time, you will have perfectly crispy fries at home!
With our busy lives, we love meals that are simple to cook. An excellent recipe for a complete and easy chicken meal with vegetables. It's the perfect healthy weeknight meal for you to prepare for your family with minimal ingredients.
Most kids don't make the connection between and corn on the cob and popcorn, so this is a fun snack idea. You take an ear of corn and put it in the air fryer with some butter. Once the corn on the cob is heated long enough, it will dry out and then turn into popcorn.
Donut fans know that when the red light says Hot Now, you need to grab those Krispy Kreme donuts. Well, here's a hack you will love – making them at home in the air fryer! The donuts are cut with a mason jar lid and a piping bag tip and then air fried. Then they coat them with a sweet glaze. Now you can determine when the Hot Now sign goes on!
A giant freshly baked chocolate chip cookie topped with ice cream is just divine. There are some restaurants that serve this as their signature desserts. We have a way to do this at home. You air fry the chocolate chip cookie dough, and once the cookie is completely cooked, it can be topped with ice cream! You could try all the flavors of cookies.
Meatballs are a great weeknight meal and can easily be made ahead, but with this quick and easy recipe, you can make them the same night you are craving them. They take ground beef and season it and then wrap it around some cheese! Cheesy meatballs will be a bit hit for dinner.
Weekly meal prep can really help to keep your healthy eating habits on track or save you time. This is a recipe for creating chicken and vegetables in your air fryer. You could easily change up the vegetables or the seasoning used to change things up from week to week.
These panko-coated zucchini are the perfect appetizer. Zucchini is covered in seasoned flour, egg wash, and panko to create a crunchy coating. Your kids will be sure to eat their vegetables when prepared this way.
Lastly, these Santa Fe Wraps would make a great snack or even meal for kids. They are easy to eat and portable for an on-the-go lunch as well. Santa Fe Wraps are hearty and filled with shredded chicken, beans, corn, and cheese. You could certainly change things up with ingredients you know your family would enjoy.

You Might Also Like