Tell me one thing that's better than a warm cinnamon roll on a cold winter's day– just kidding, you can't. All of us need a cozy pick-me-up around this time of year, after the holidays have slowed down and we've all holed up in our homes.
If you're feeling bored of your own recipes and need a special breakfast idea, a warm cup of coffee or hot cocoa and a sweet, Instagram-worthy breakfast treat are just what the doctor ordered! Introducing: Cinnamon Roll French Toast Rollups!
What are Cinnamon Roll French Toast Roll-Ups?
We're all familiar with cinnamon rolls and french toast, but the term "roll-up" might have you thinking of fruit roll-ups. No, that's not what I'm talking about. I'm referencing Eloise Head's amazing creation, french toast roll ups, from her Instagram page @fitwafflekitchen.
Let me paint the picture for you: You'll basically be smooshing some slices of bread, applying the inner cinnamon roll filling, rolling it up, and making french toast out of it. Then you'll roll it in cinnamon sugar and drizzle cream cheese icing on the top.
There are a few main perks to this recipe. For one, these roll-ups are a lot easier to cut into than a cinnamon roll because they're so soft. Secondly, any guests you may have will be impressed by Eloise's innovation, even though it's an easy recipe to replicate. Finally, you'll never have to choose between cinnamon rolls and french toast again!
Recipe for Cinnamon Roll French Toast Roll-Ups:
I highly recommend Eloise's recipe just the way it is! She recommended using:
Cinnamon Filling:
70g unsalted butter, softened
50g Light brown sugar
1 tsp cinnamon
French Toast:
8 slices of white sandwich bread
2 medium eggs
60ml milk
1 tsp vanilla extract
Cinnamon Sugar Coating:
50g sugar
1 tsp ground cinnamon
Cream Cheese Icing:
20g unsalted butter, softened
60g cream cheese
25g icing sugar
Step-By-Step Instructions:
Your first step will be to create the cinnamon filling that will make this into a cinnamon roll! You'll want to combine the softened butter, light brown sugar, and cinnamon in a bowl before you start to create the french toast.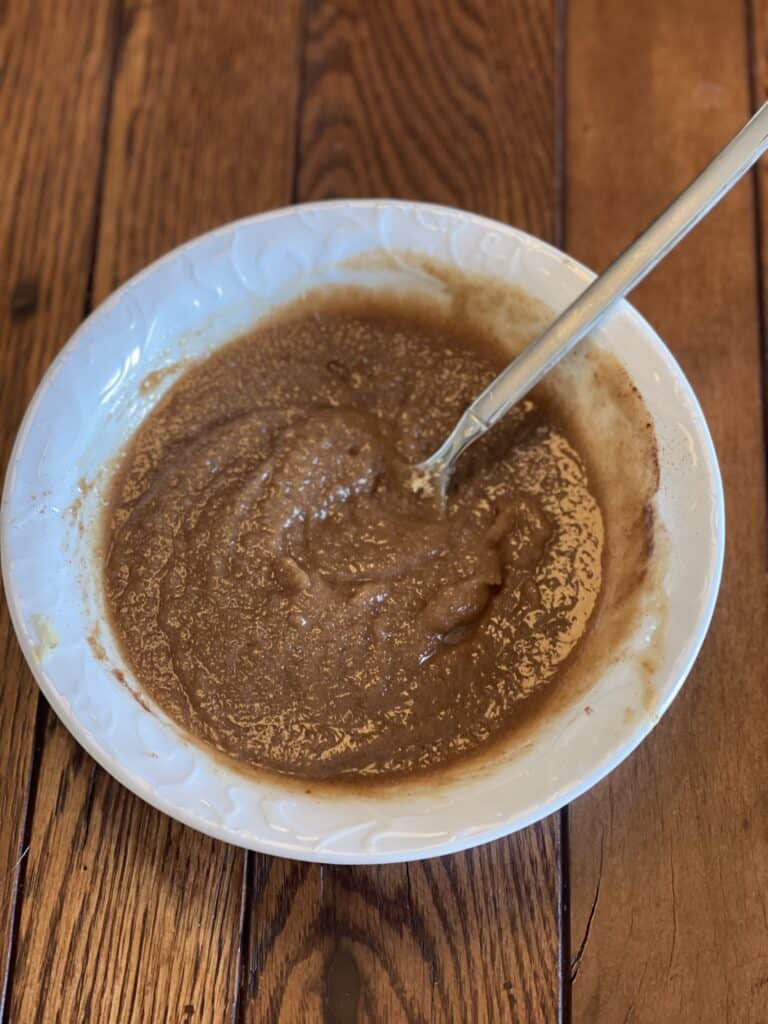 Once those ingredients are completely mixed, you'll take the 8 pieces of bread and squish them until they're flat. You can roll them with a rolling pin if you want them to be very even. Then you'll want to cut off the crusts with a knife. You'll be left with 8 square pieces of flattened bread.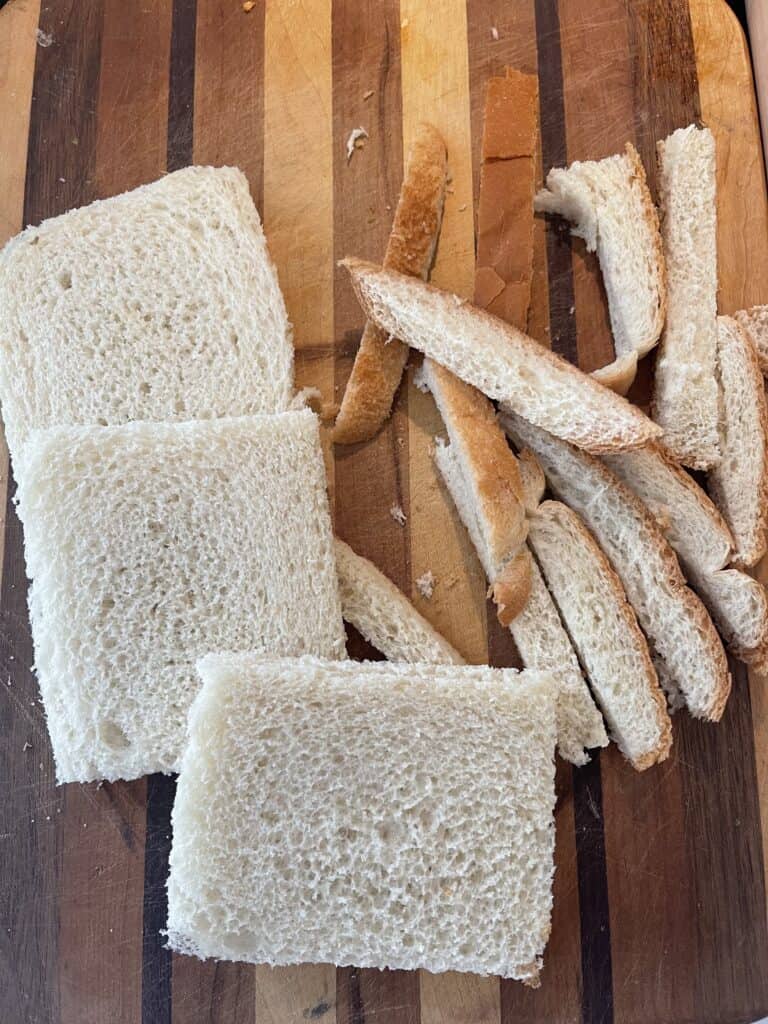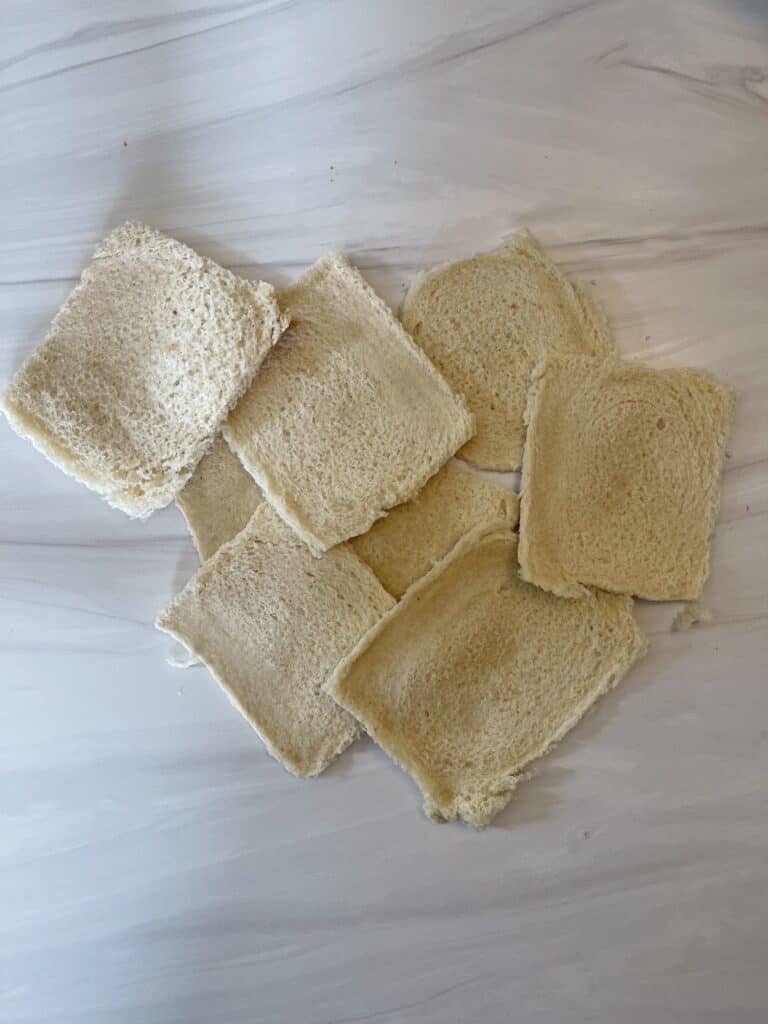 Now, apply the filling to one side of each slice of bread. You'll want to spread it thin enough that the filling won't smoosh out when you roll up each piece of bread. Once they're all covered, you can roll them tightly into little cylinders.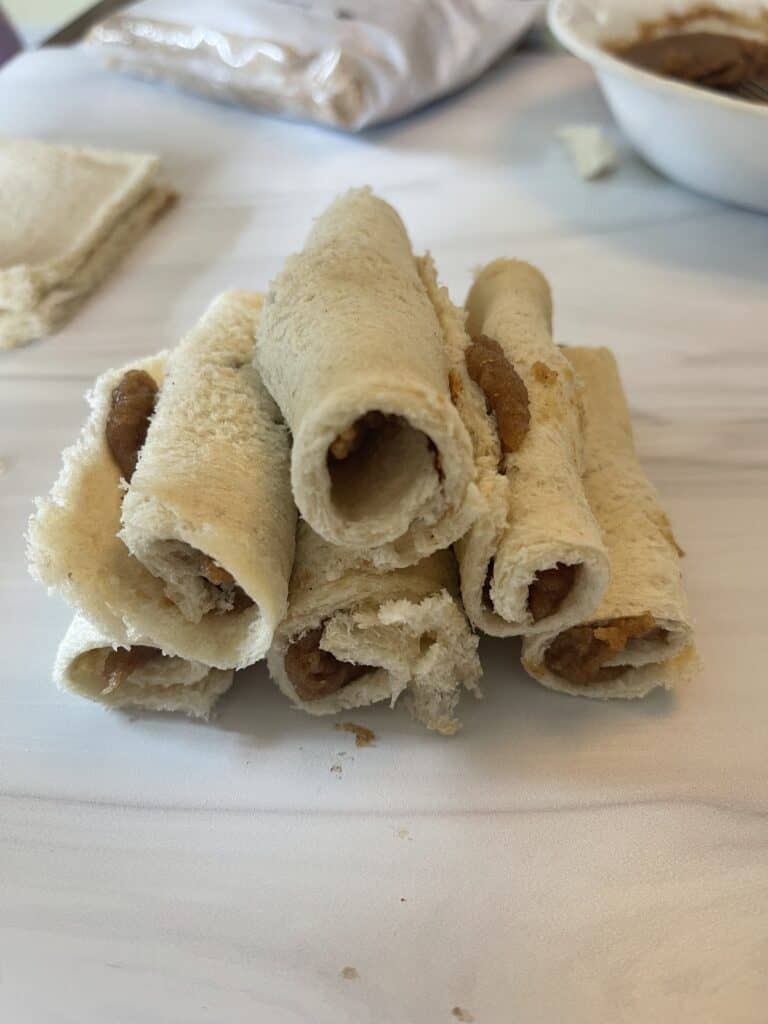 Next, to create the french toast batter, mix together the eggs, milk, and vanilla in a shallow dish with a fork. You'll also want to start melting some butter in a large frying pan on medium heat to prepare it. Once the pan is warm and the butter is melted, you can dip each cinnamon roll into the egg mixture and fry them all in the same pan, seam side down. Feel free to do this step on a countertop skillet if you have one.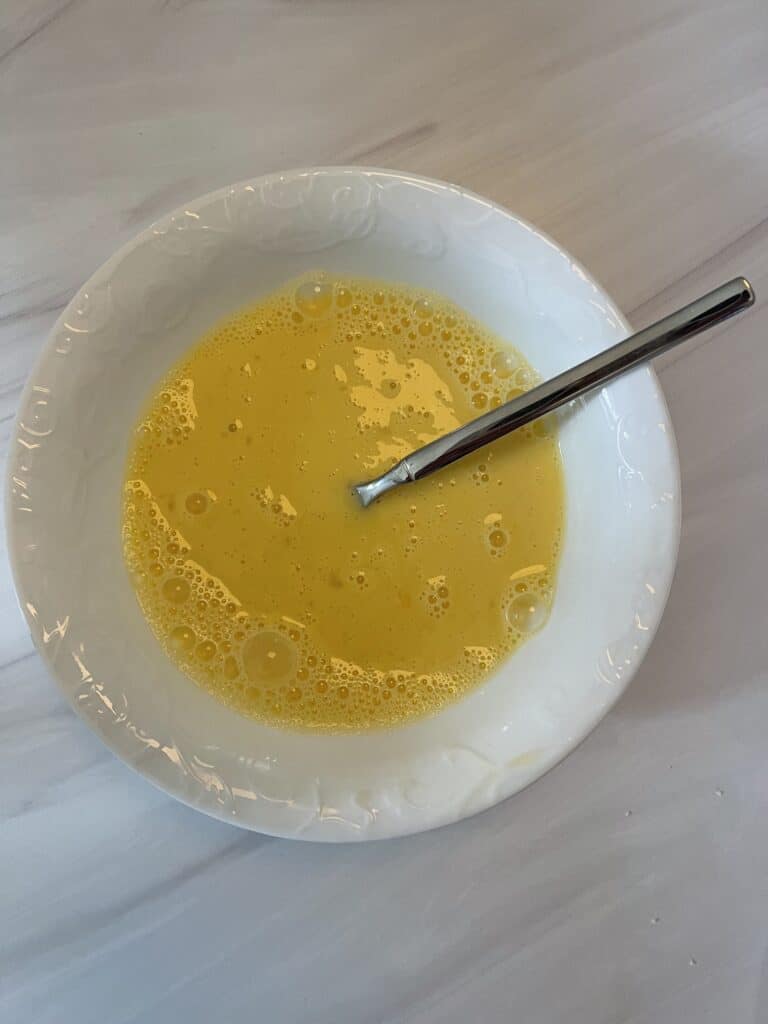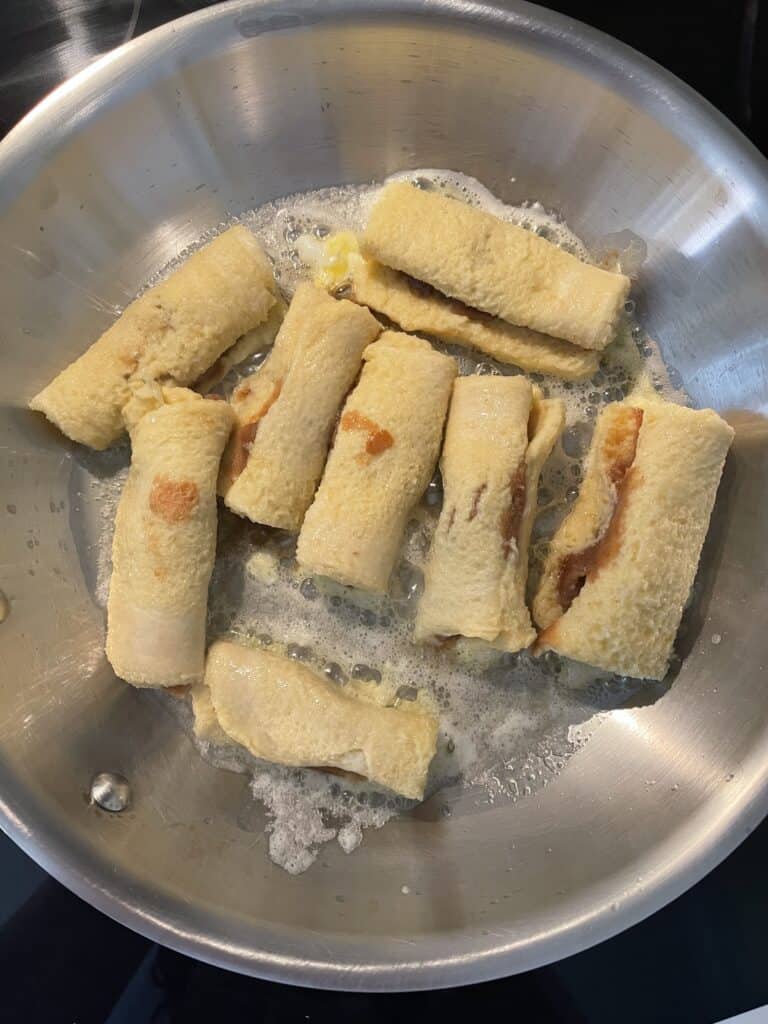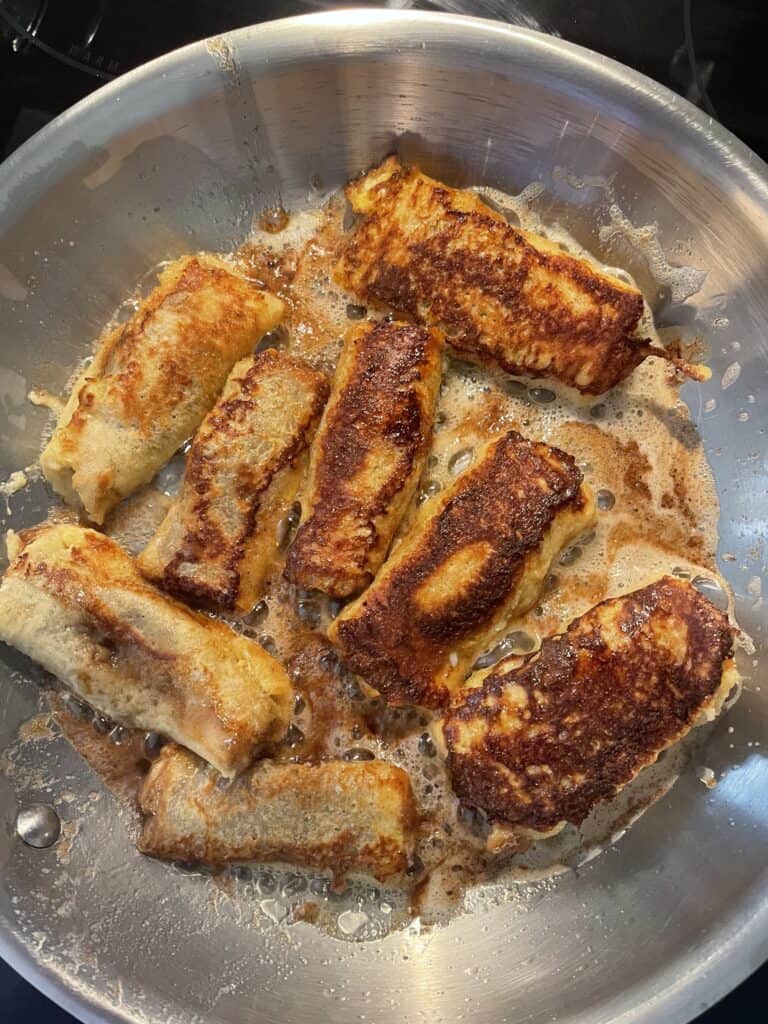 While they're cooking, mix up the cinnamon and sugar in a separate shallow bowl. Roll them over and make sure they're well-cooked, a nice golden brown hue on each side. After that, you can coat each roll in the cinnamon sugar mixture by dipping them in and rolling them around. At this point, the rolls will be completed.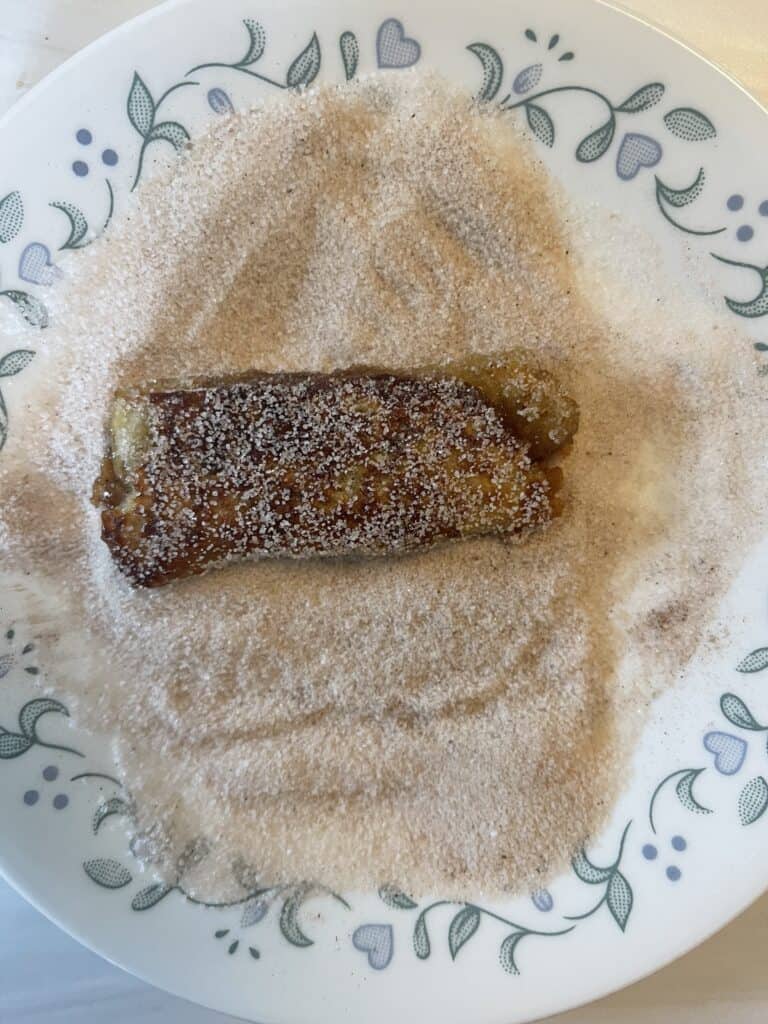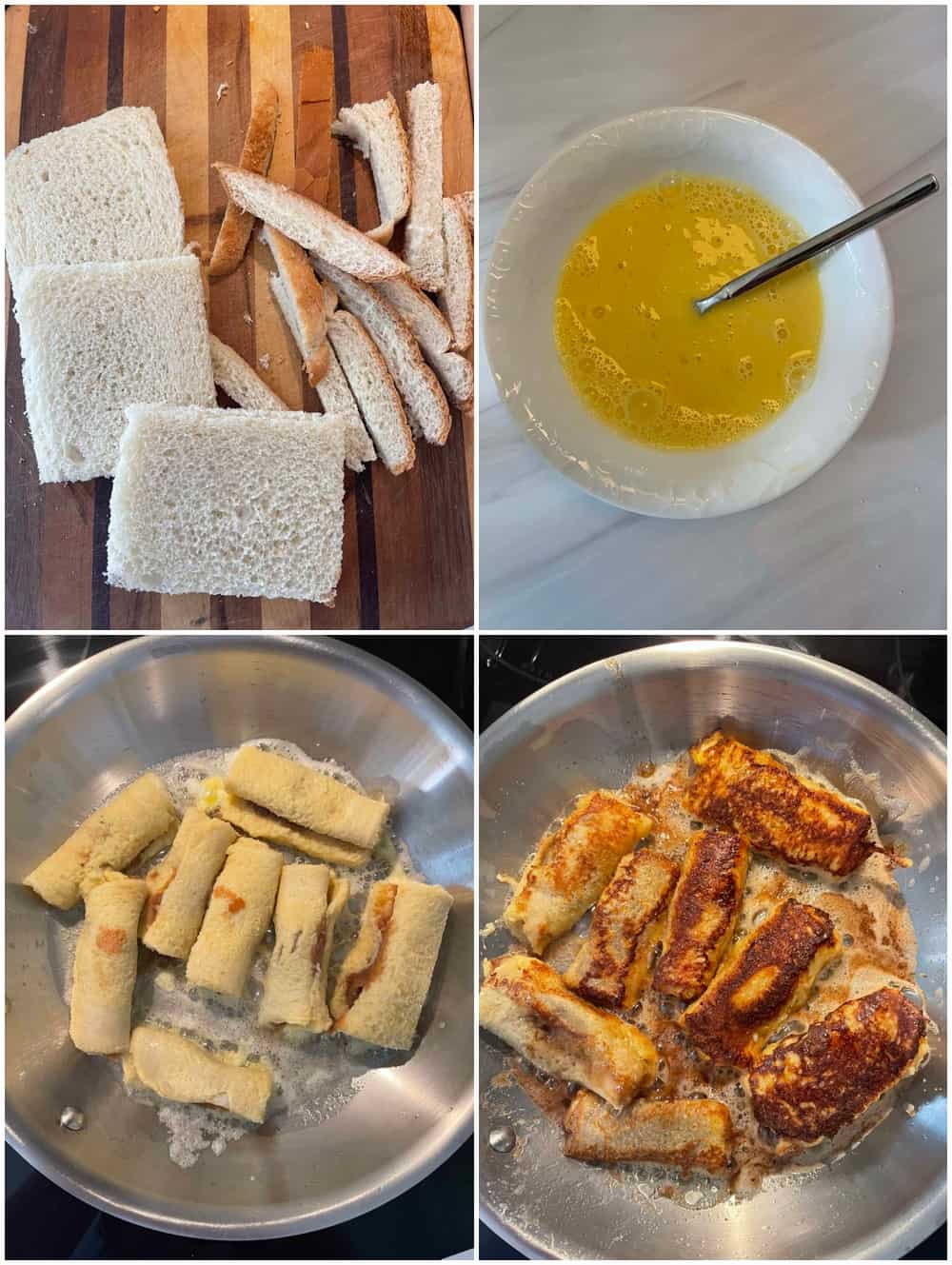 The final step is to top the rolls with the icing. Grab a new separate bowl and mix up the butter, cream cheese, and icing sugar. This will create a beautiful cream cheese icing you can drizzle over the rolls.
If you want them to look Instagram-worthy like Eloise's, you can either use a piping bag or create one by putting the icing in a ziploc bag and cutting off a small part of one of the corners and then drizzling it over the roll-ups. If that's not your style, feel free to use a regular spoon. And if you'd like, you can add some warm maple syrup. Either way, they'll taste delicious!
I would highly recommend serving this delicious breakfast on a shallow plate with a side of fresh fruit like fresh strawberries, blueberries, oranges, blackberries, or other fresh berries, and feel free to add a mimosa for a brunch with friends! The fruity elements will be a refreshing palate cleanser to offset the rich, heavy cinnamon roll flavors. This is a great way to set the scene for you and your friends or family to have the perfect brunch together.
More TikTok Recipes You'll Love
How To Make The Viral TikTok Yogurt Custard Toast
How To Make The Viral TikTok Candy Frozen Sour Grapes
Here's What Frozen Fruit-Rollups Taste Like: The Latest Trend on TikTok