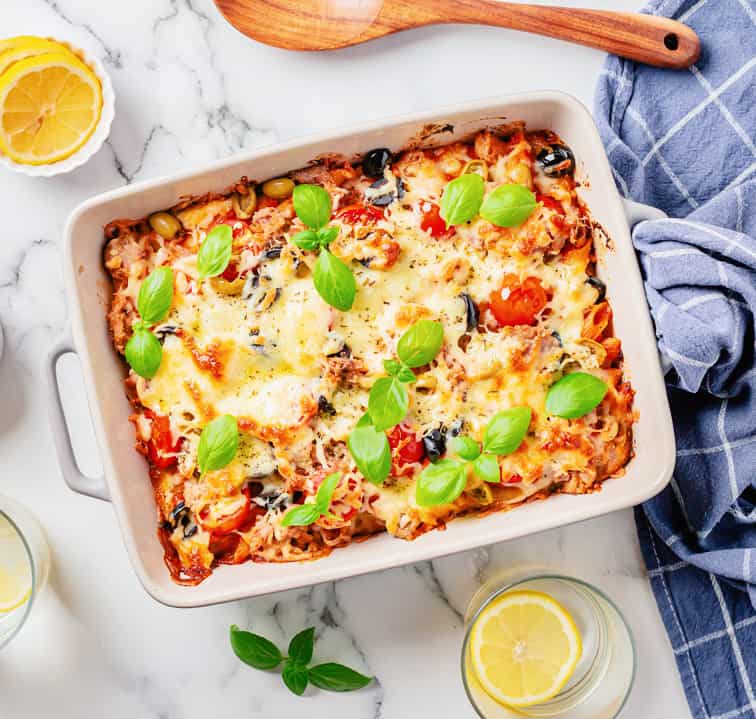 By using this site, you agree to our Terms of Use. This post may contain affiliate links. Read our disclosure policy.
Follow us on Instagram for more fun food ideas for kids!
This Tuna Pasta Bake Recipe is an easy weeknight dinner ready in less than 30 minutes. Made with simple ingredients everyone will love!
Cooking a family dinner during the weeknight or on the weekends shouldn't have to feel like a huge ordeal. That's why we love easy baked pasta recipes. Give yourself a break as well and whip up this delicious tuna pasta bake recipe. The kids LOVE the flavor and I love that it's packed full of easy ingredients that I typically keep in the house at all times. When I can make something quickly and easily without having to run to the store, that's a win in my book!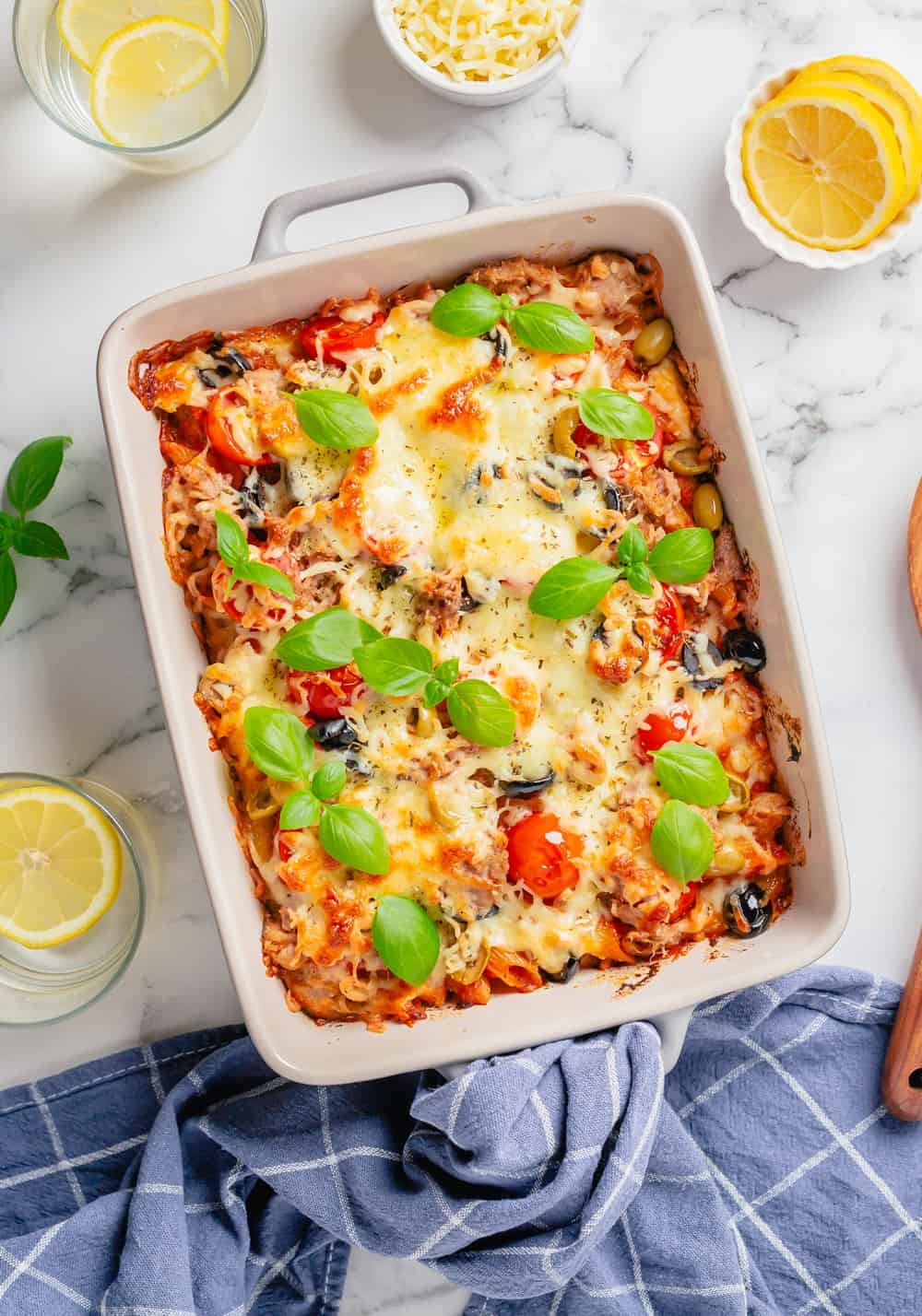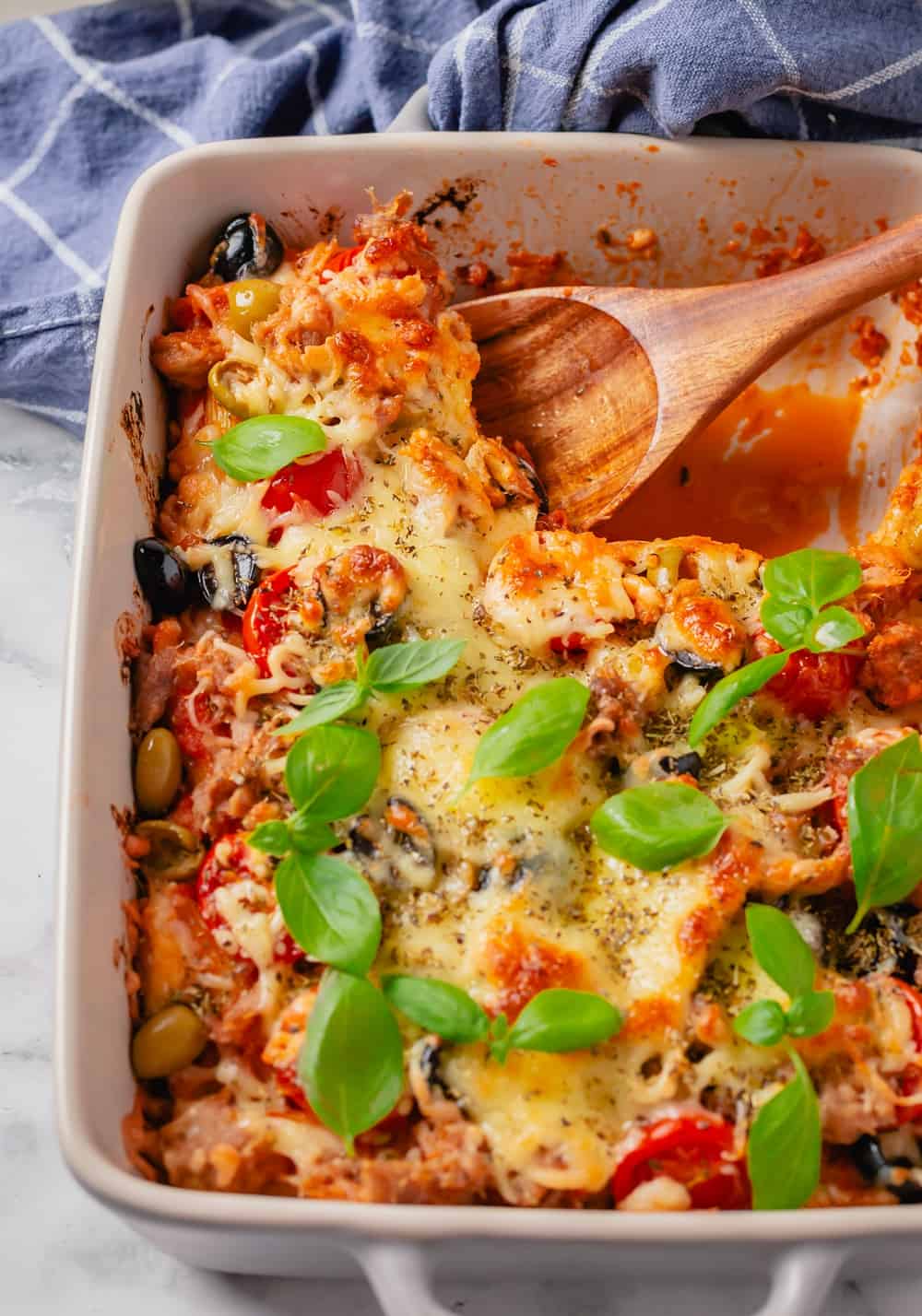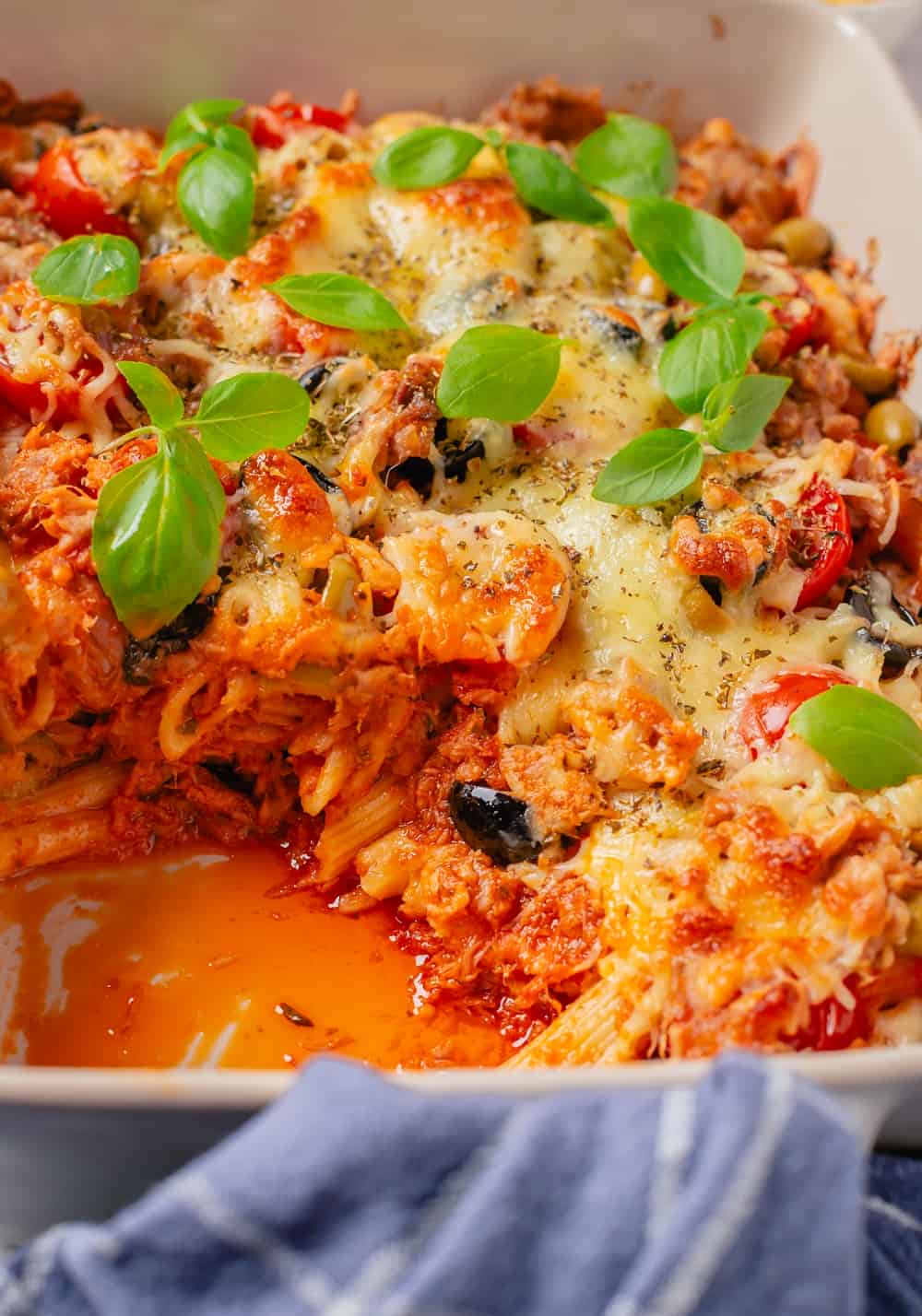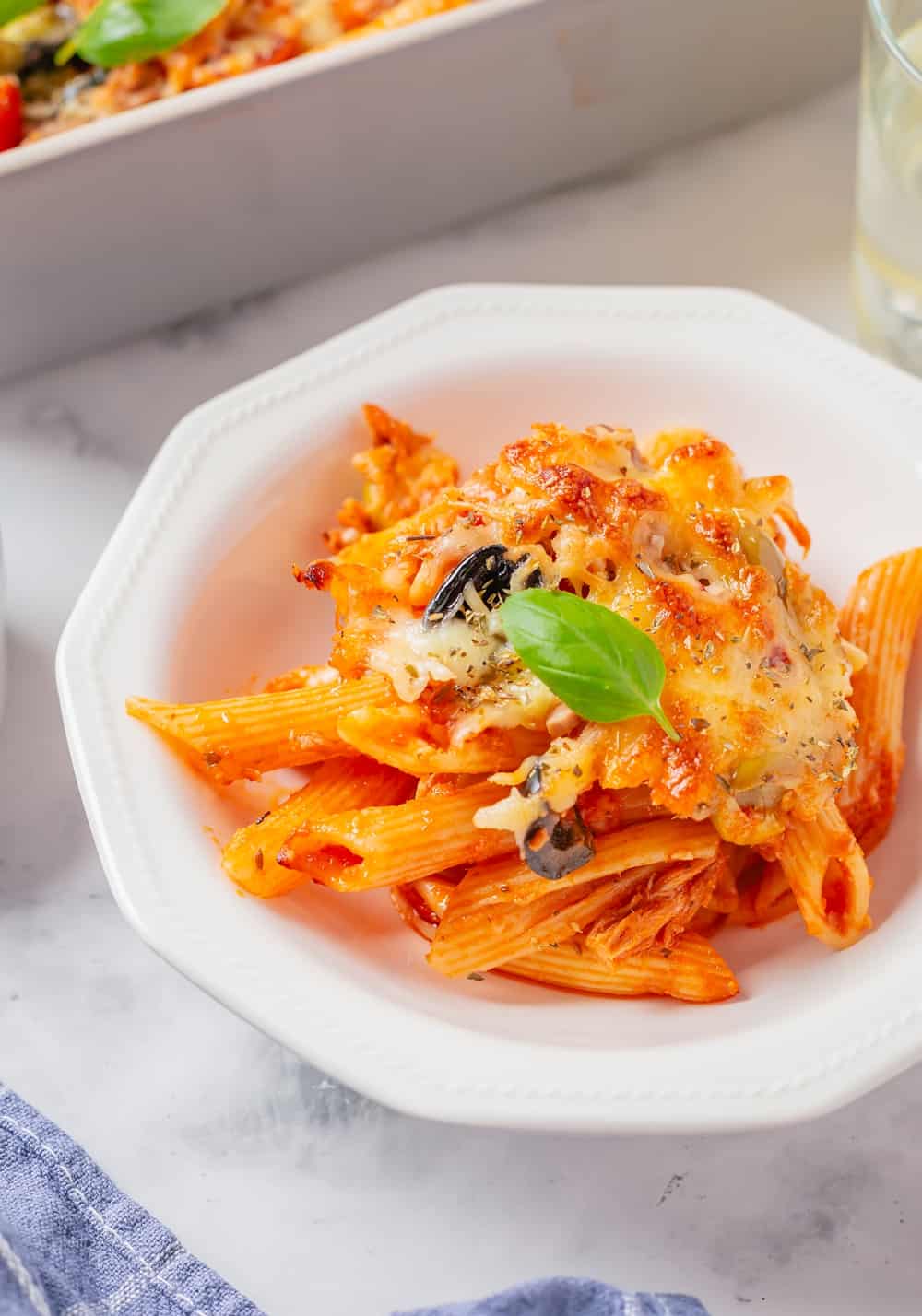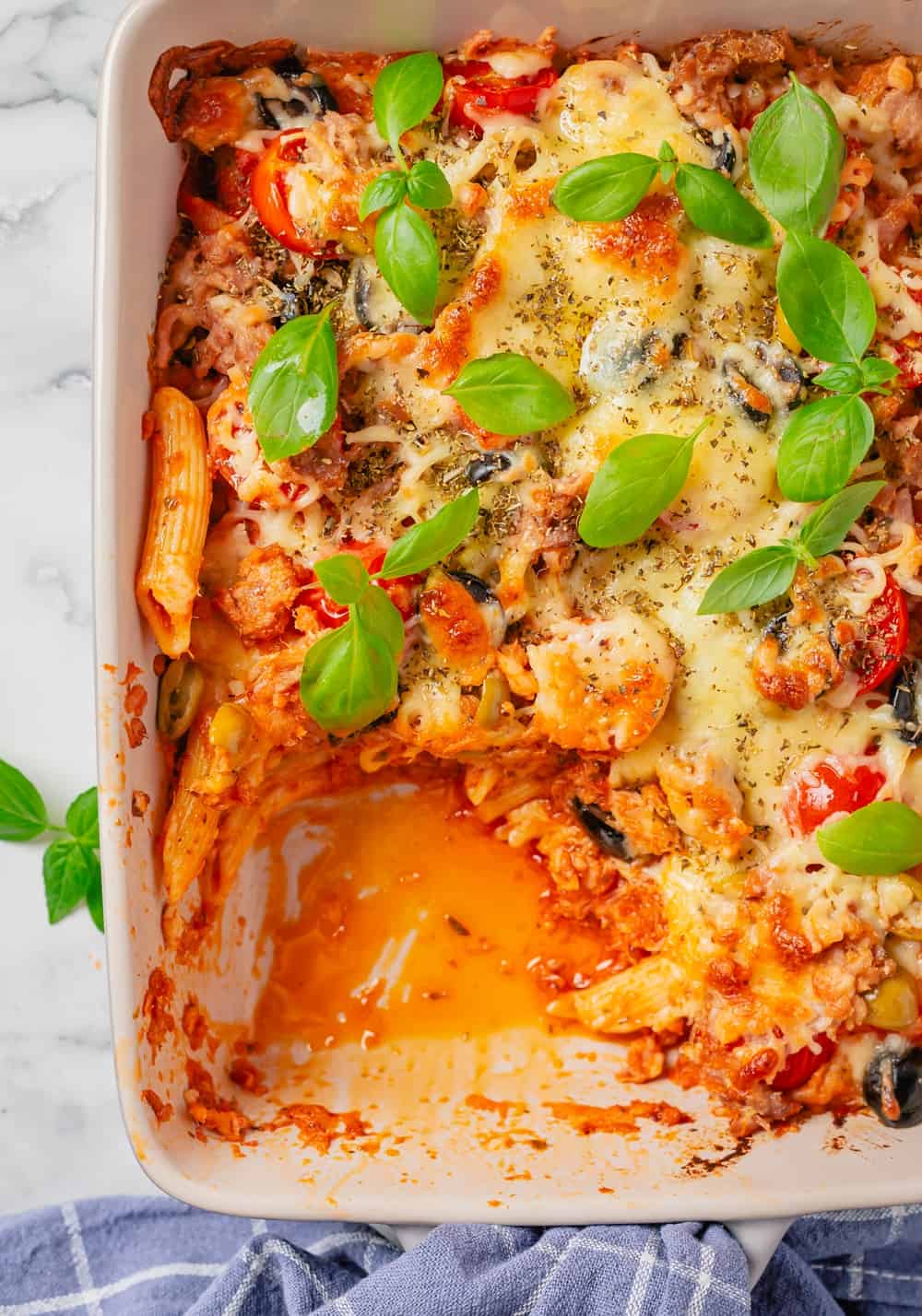 Should Tuna Pasta be hot or cold?
I prefer it this baked tuna pasta recipe hot since the melted, gooey cheese is so good with it. If you're looking for a lighter pasta that can be eaten cold or room temperature, try our Tuna Tapenade Pasta.
How do you keep tuna pasta from drying out?
When you're first making the tuna recipe, it shouldn't dry out due to all the added ingredients. However, the worry that it may dry out when you're reheating it is possible.
To overcome dried-out noodles, just add a little bit of warmed milk or hot water into the dish before heating it up and that should help it stay nice and delicious.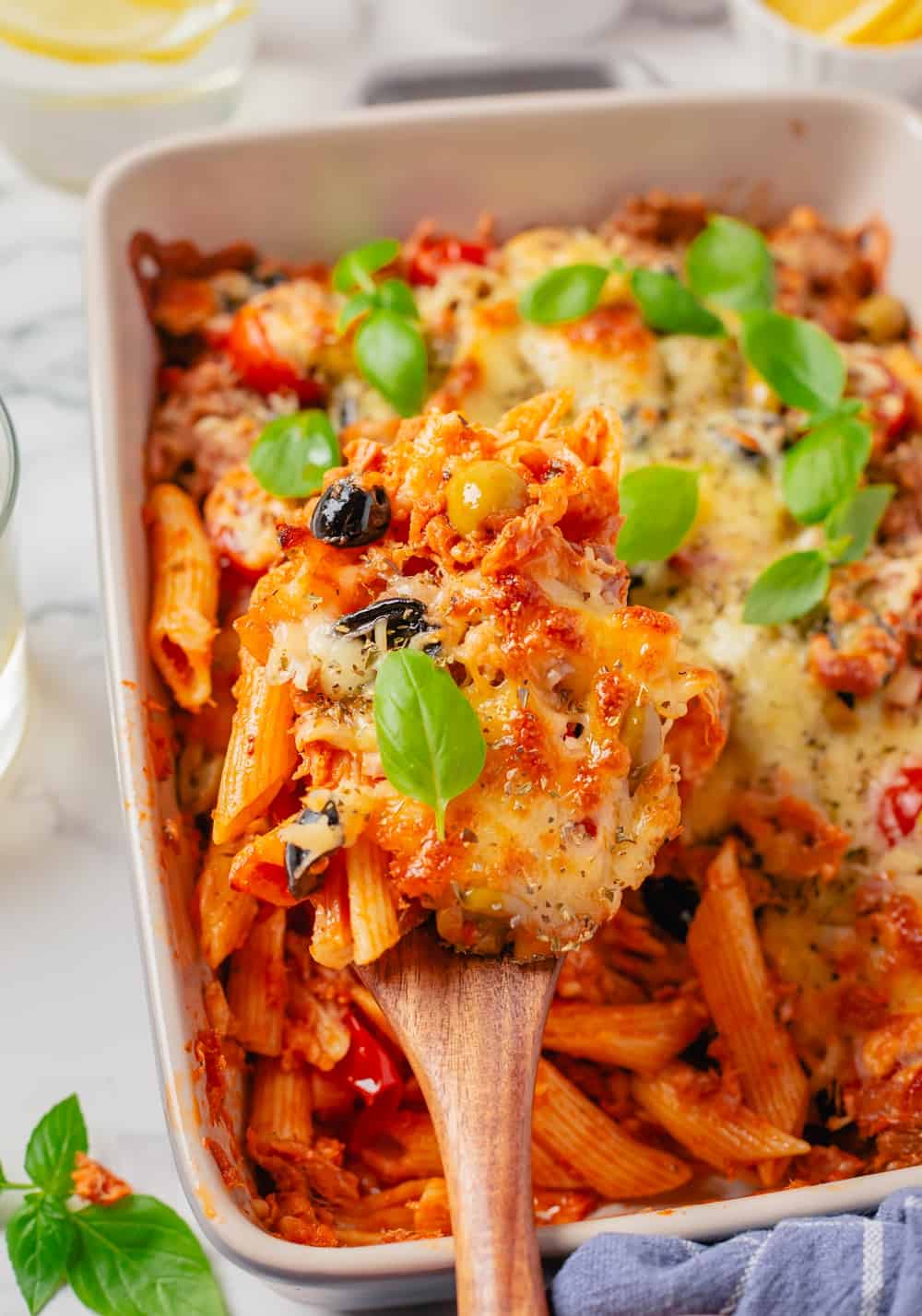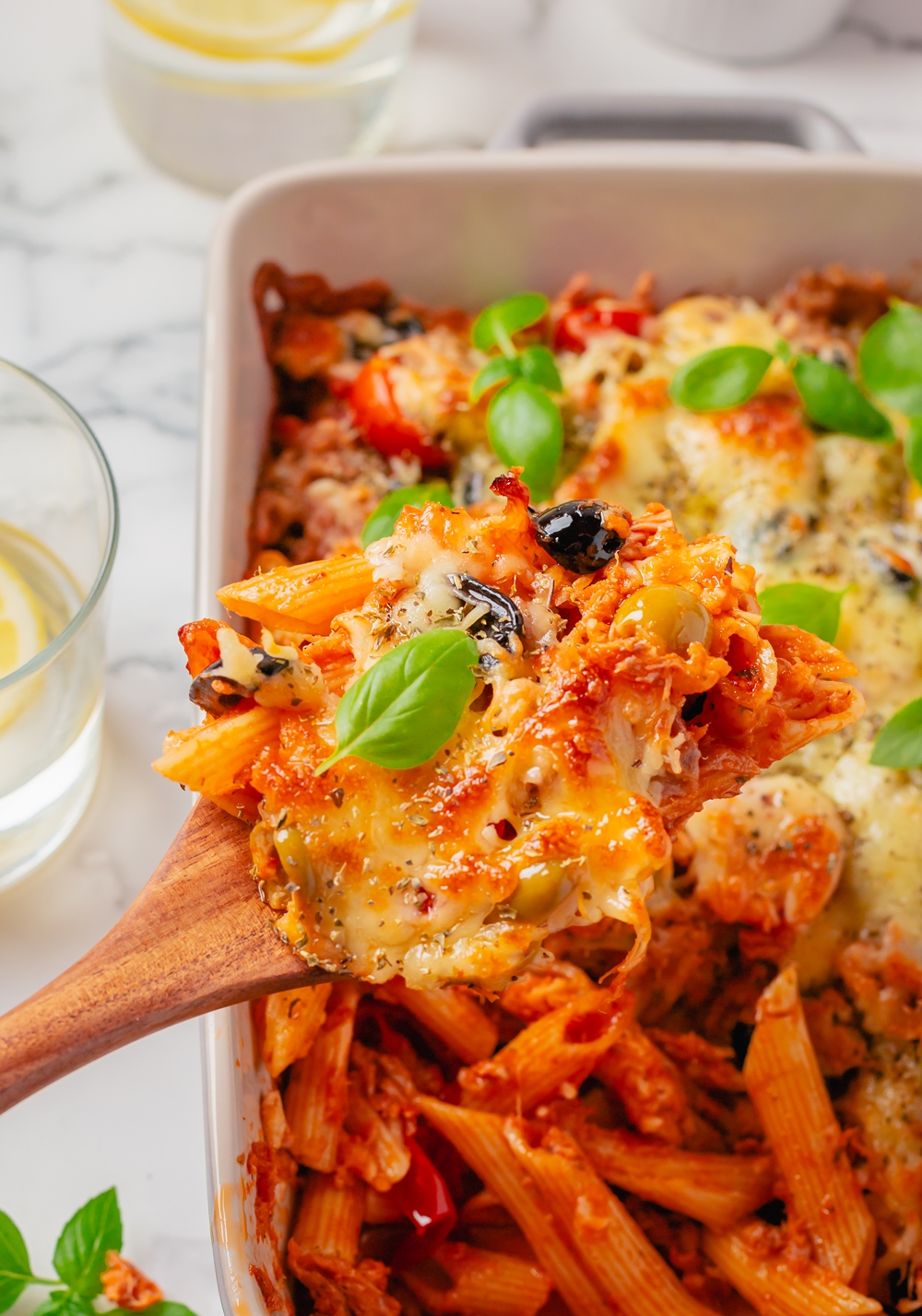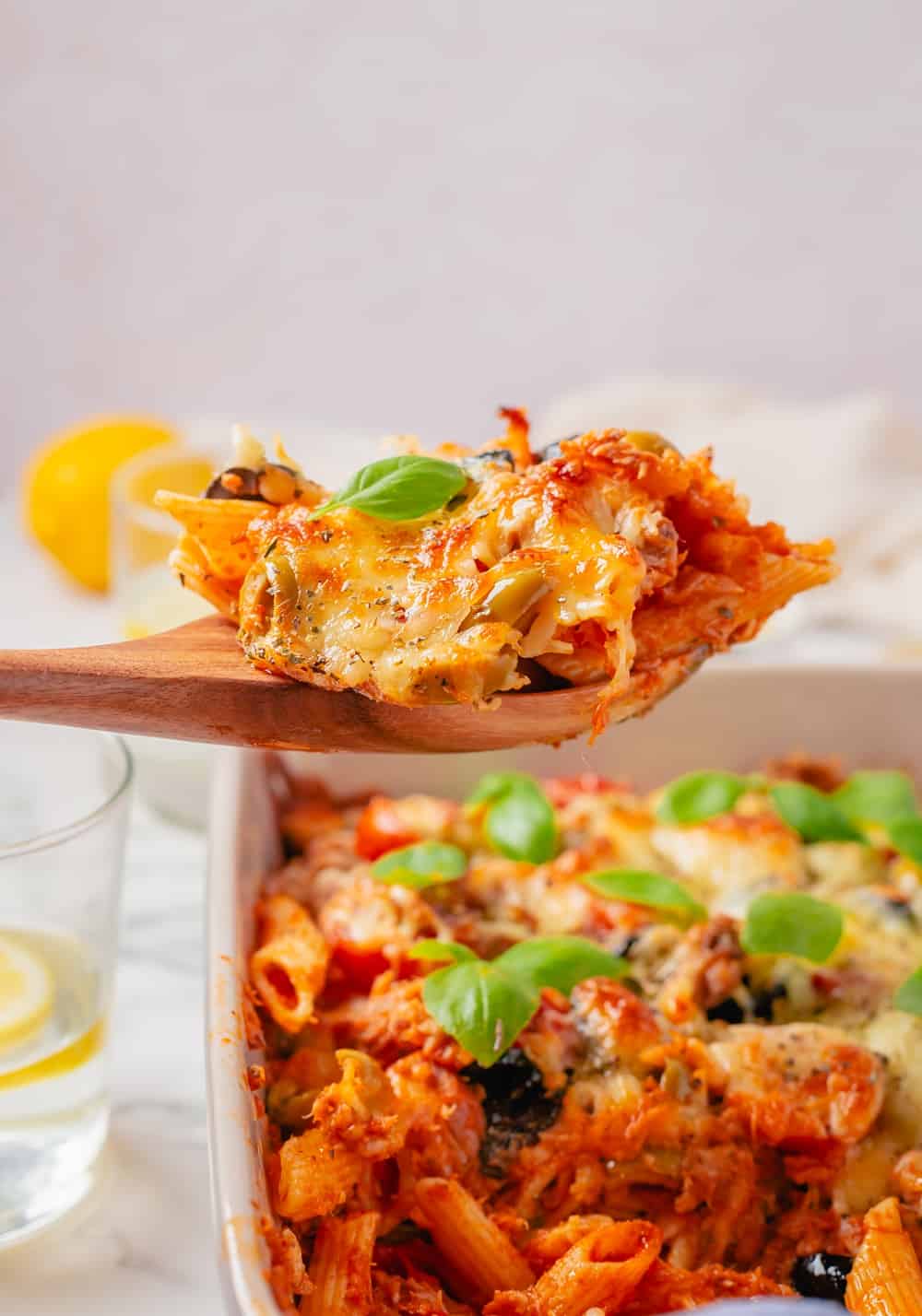 Tuna Pasta Bake Recipe – Ingredients
Penne pasta or pasta of your choice
Canned tuna in oil
Cherry or plum tomatoes
Black or mixed olives, pitted
Dried oregano
Olive oil
Garlic powder
Shredded mozzarella cheese
Marinara or pizza sauce
Fresh basil leaves, parsley or oregano for garnish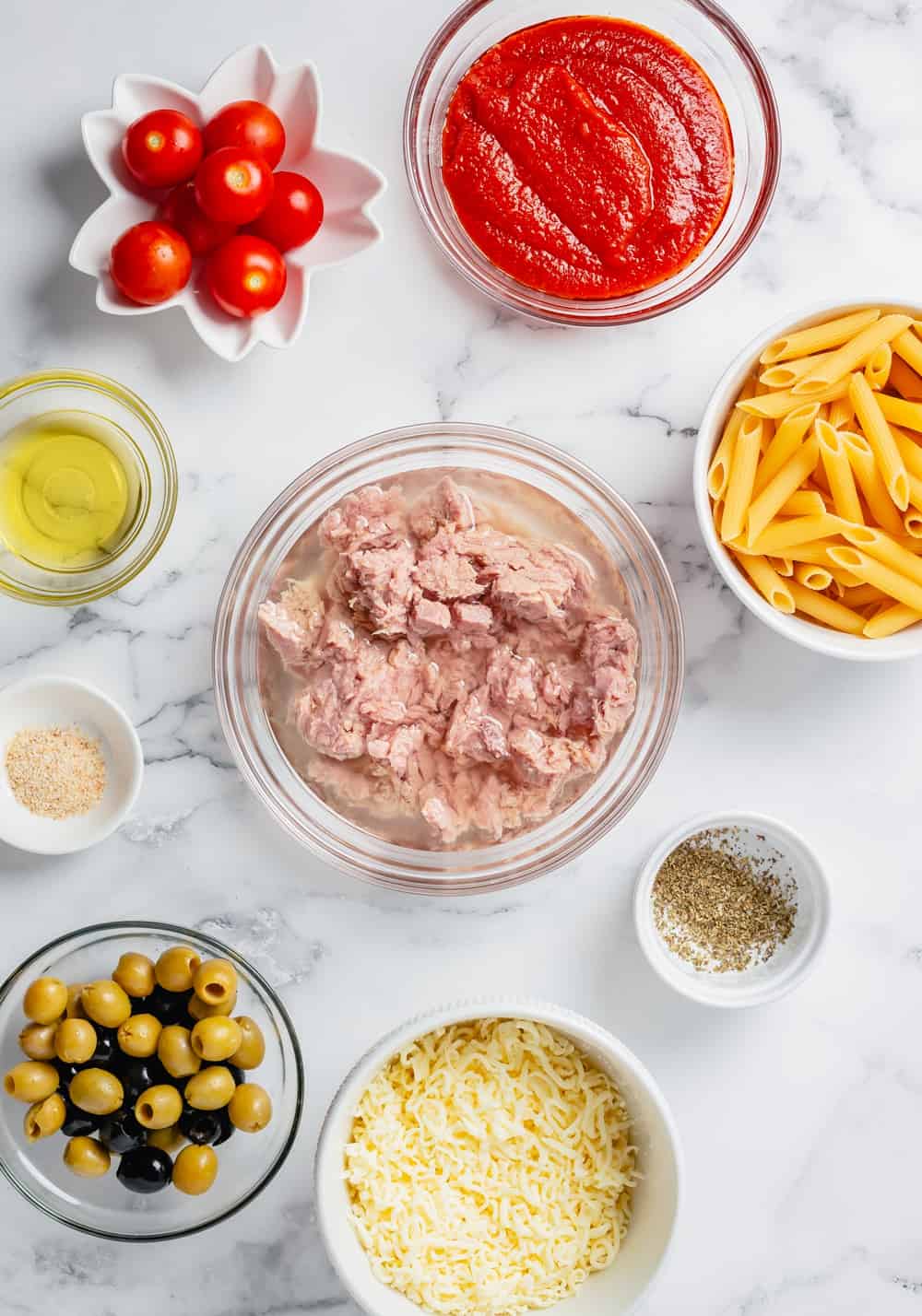 How long can you leave tuna pasta bake in the fridge?
Once you store the leftovers in the fridge, you'll want to eat them within the next 3 days. This isn't a recipe that you can reheat over and over again because the cooked noodles can only take being reheated a few times.
I always tell the kids that whatever portion they're wanting to eat as leftovers, scoop it out of the bowl and reheat in the microwave. If they don't eat it all, it's going to be in the trash because it's not going to be reheated again after that. (We just make sure that we take a small portion the first time and if we eat all that, then we can get more!)
What is the best way to reheat tuna pasta bake?
The fastest way is going to be your microwave but the best way to reheat it without overcooking and drying out the ingredients is going to be low and slow in the oven.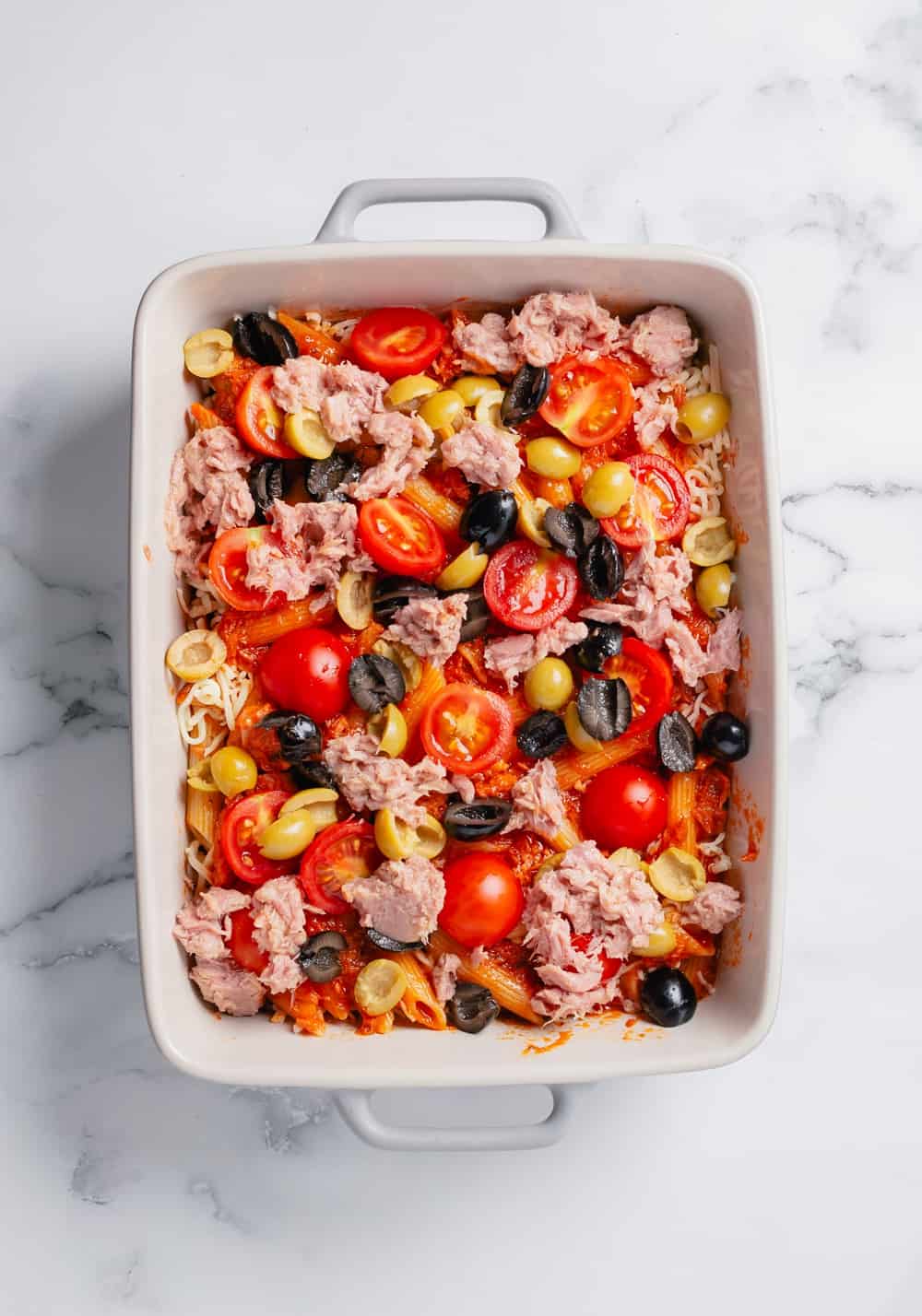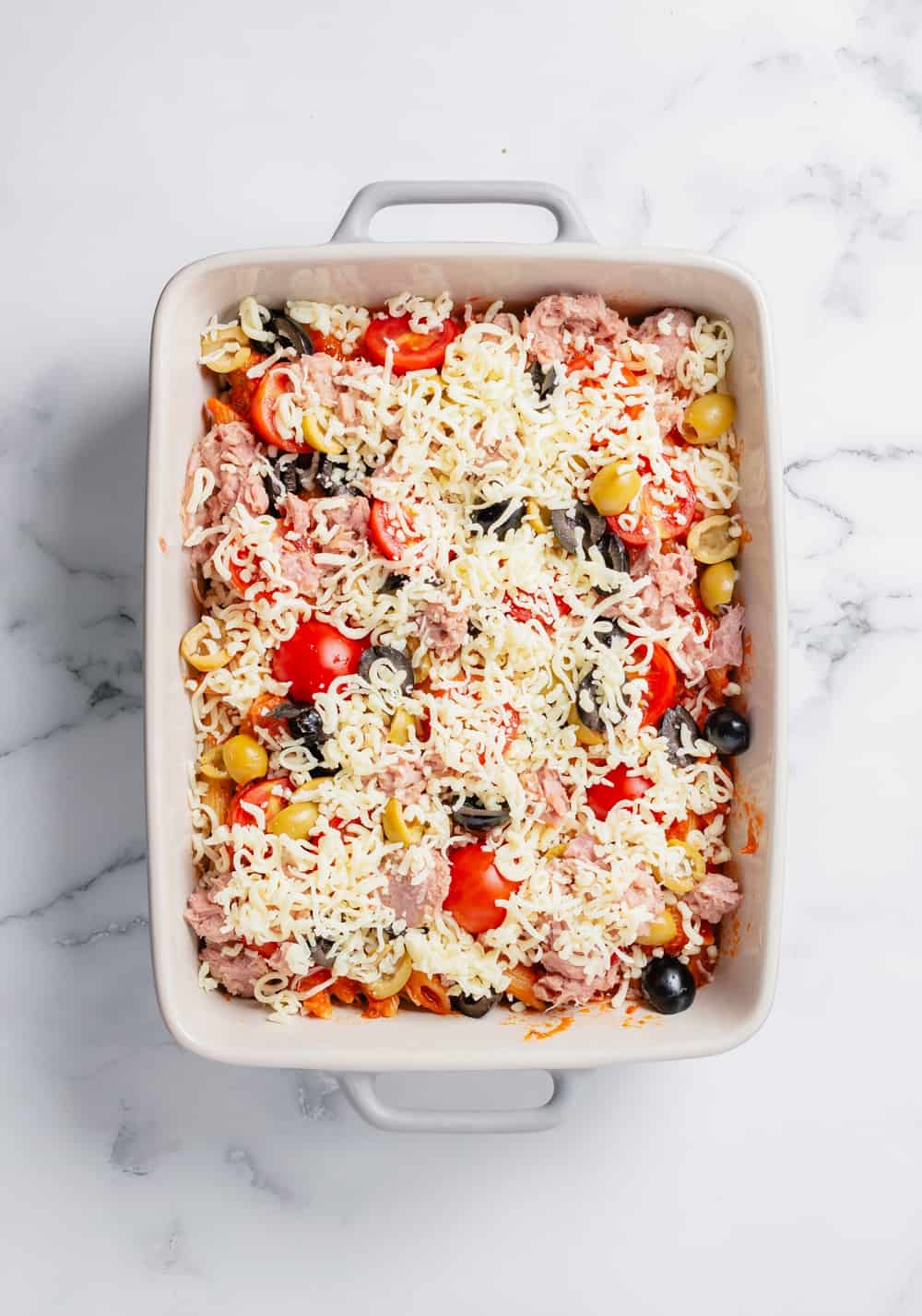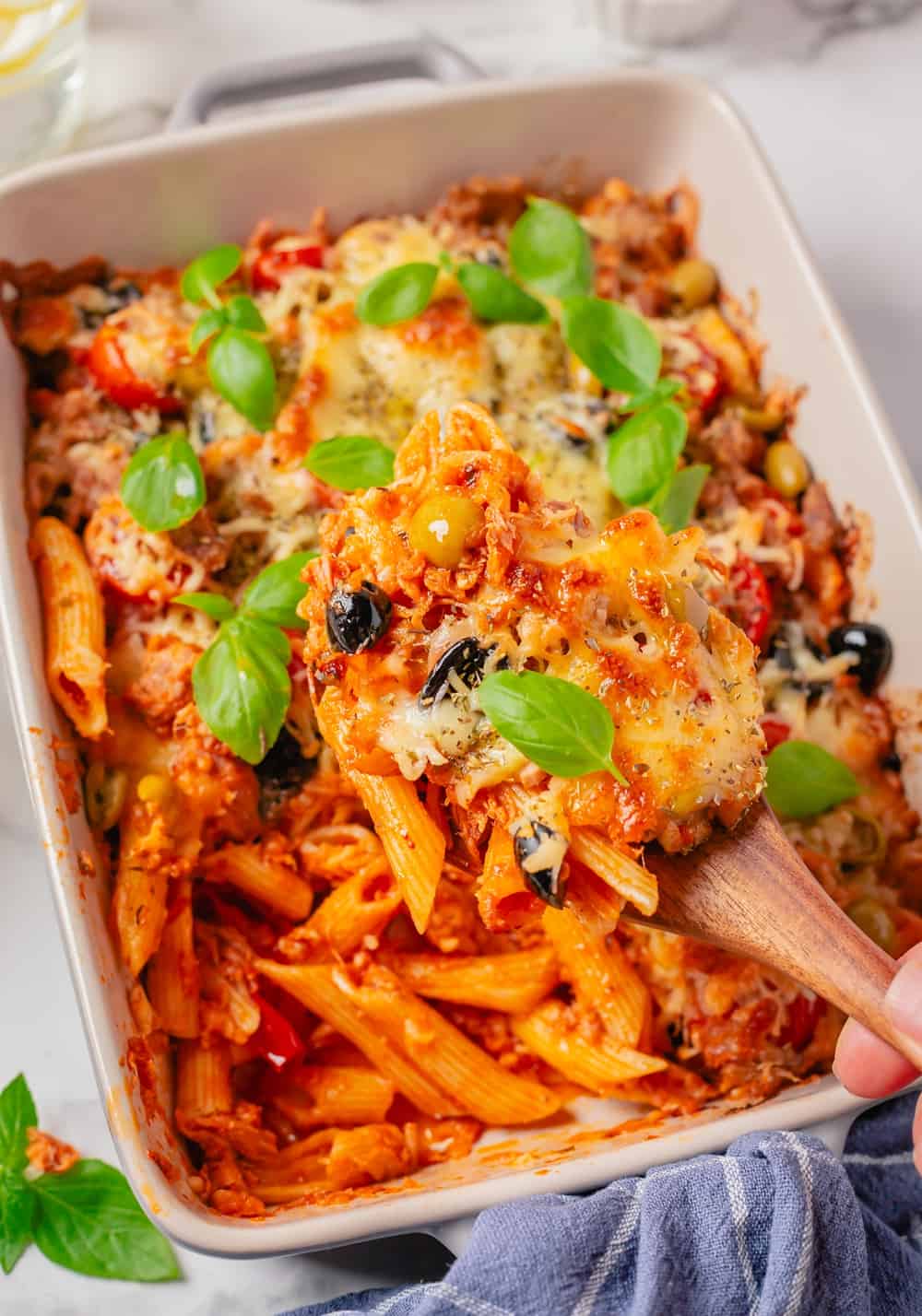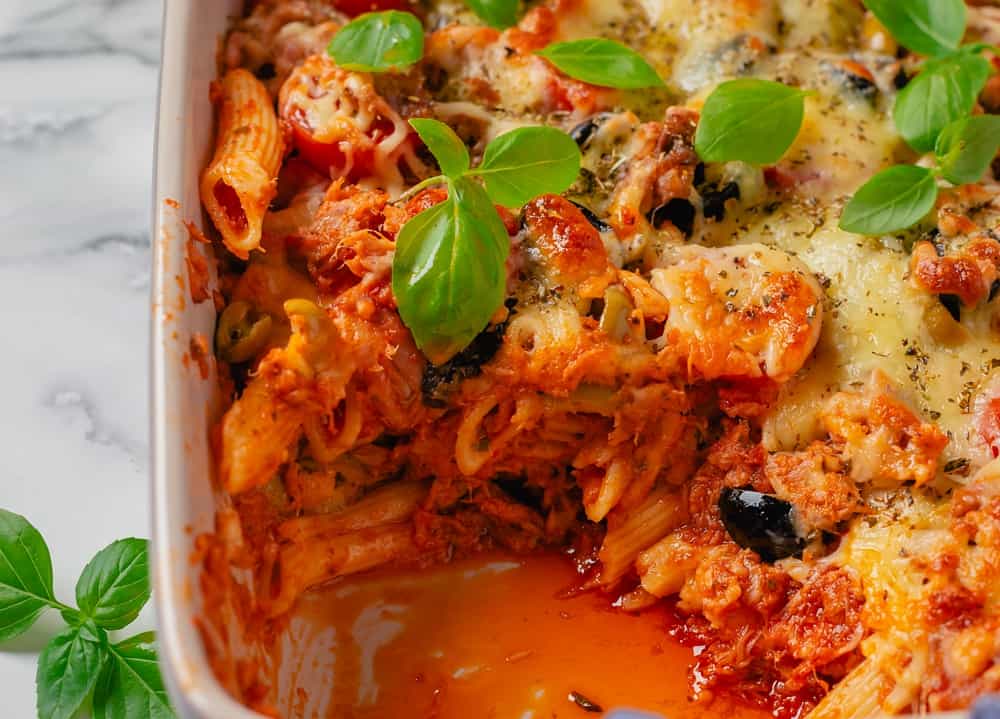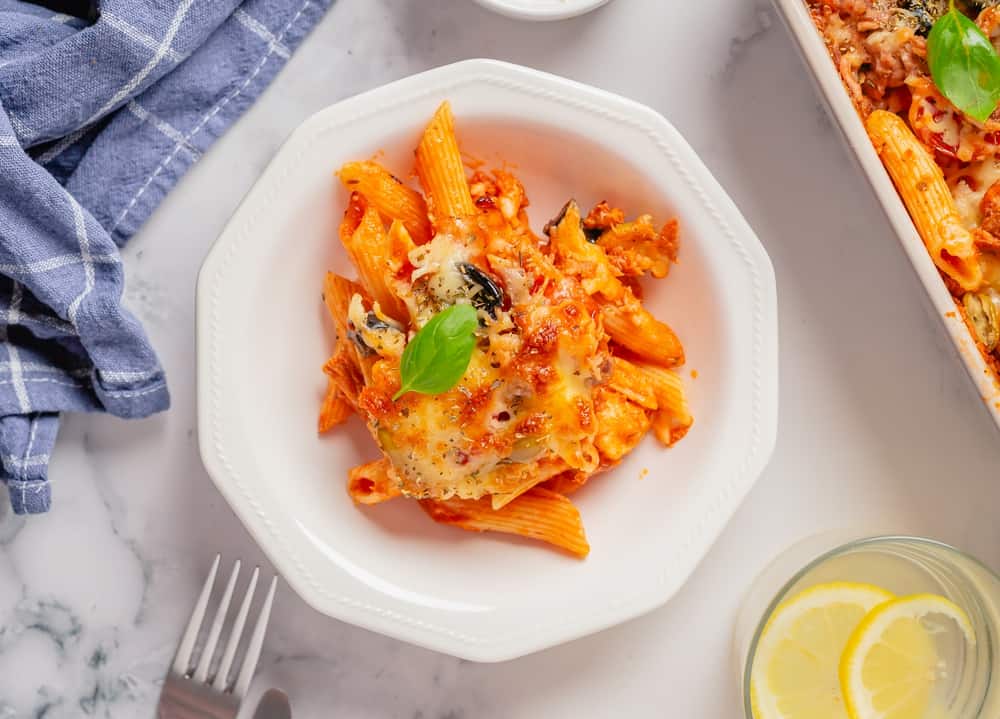 INSTRUCTIONS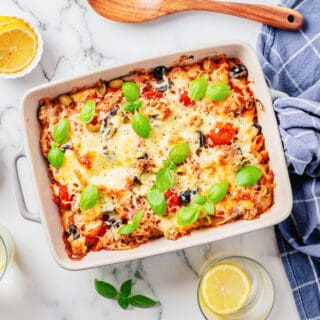 Easy Tuna Pasta Bake Recipe
This hearty tuna baked pasta dinner recipe is great for the entire family to enjoy!
Ingredients
2 1/2

cups

penne pasta or pasta of your choice

14

ounces

canned tuna (I prefer the tuna canned in oil)

8-12

cherry tomatoes (can use plum tomatoes as well)

1/2

cup

pitted olives (we use a mixture of green and black)

2

tsp

dried oregano

1

T

olive oil

1

tsp

garlic powder

1 1/2

cups

shredded cheese (mozerella is out go-to)

14

ounces

marinara/pizza sauce

Fresh basil leaves, parsley or oregano for garnish
Instructions
Boil the pasta according to package instructions (al dente). Add 1 tablespoon of olive oil to pasta water.

Once cooked add pasta to a large mixing bowl, add tuna, marinara sauce, 1 teaspoon of oregano, garlic powder. Mix to combine.

In a 9 x 13-inch baking dish add half of the pasta mix, add a layer of half of the cheese, another pasta layer, and top with olives and tomatoes. Sprinkle 1 teaspoon of oregano and finish with a layer of remaining cheese.

Bake at 400 F for about 20 minutes or until cheese is properly melted.

Garnish with fresh herbs and more oregano!
You May Also Like