By using this site, you agree to our Terms of Use. This post may contain affiliate links. Read our disclosure policy.
Follow us on Instagram for more fun food ideas for kids!
Breakfast just got luckier. Lucky Charms is now selling a pancake kit and we got our hands on it to let you know exactly how it tastes!
They say breakfast is the most important meal of the day and now it's gotten sweeter. Lucky Charms Pancakes are and are now selling as a kit, Lucky Charms Complete Marshmallow Pancake Kit. Lucky for you and I, the pancakes are delicious and very easy to make.
There's nothing better than the early morning smell of pancakes, with a little hint of Lucky Charms in the air. Plus with St. Patrick's Day coming up these make a very magical treat to start the day off feeling lucky.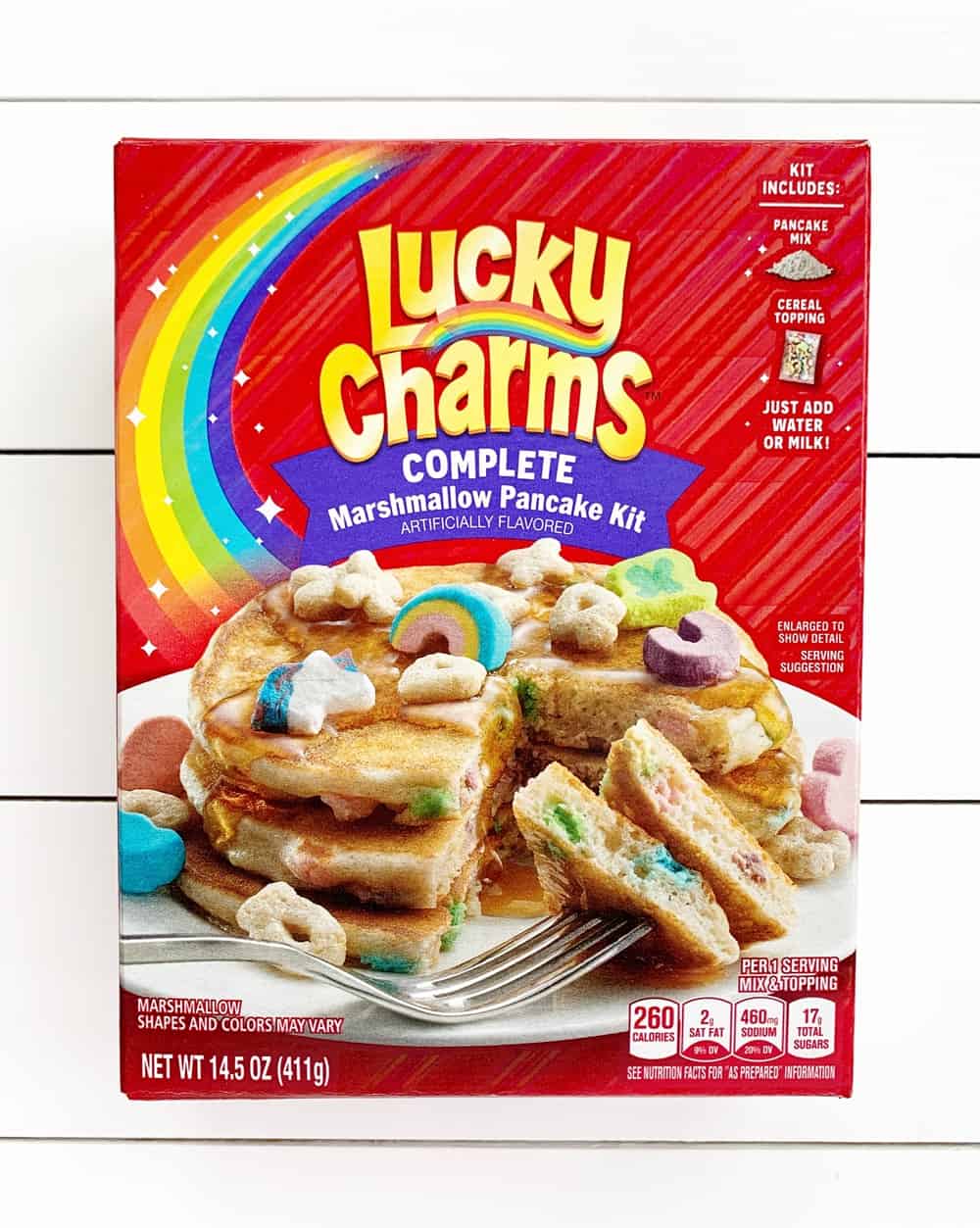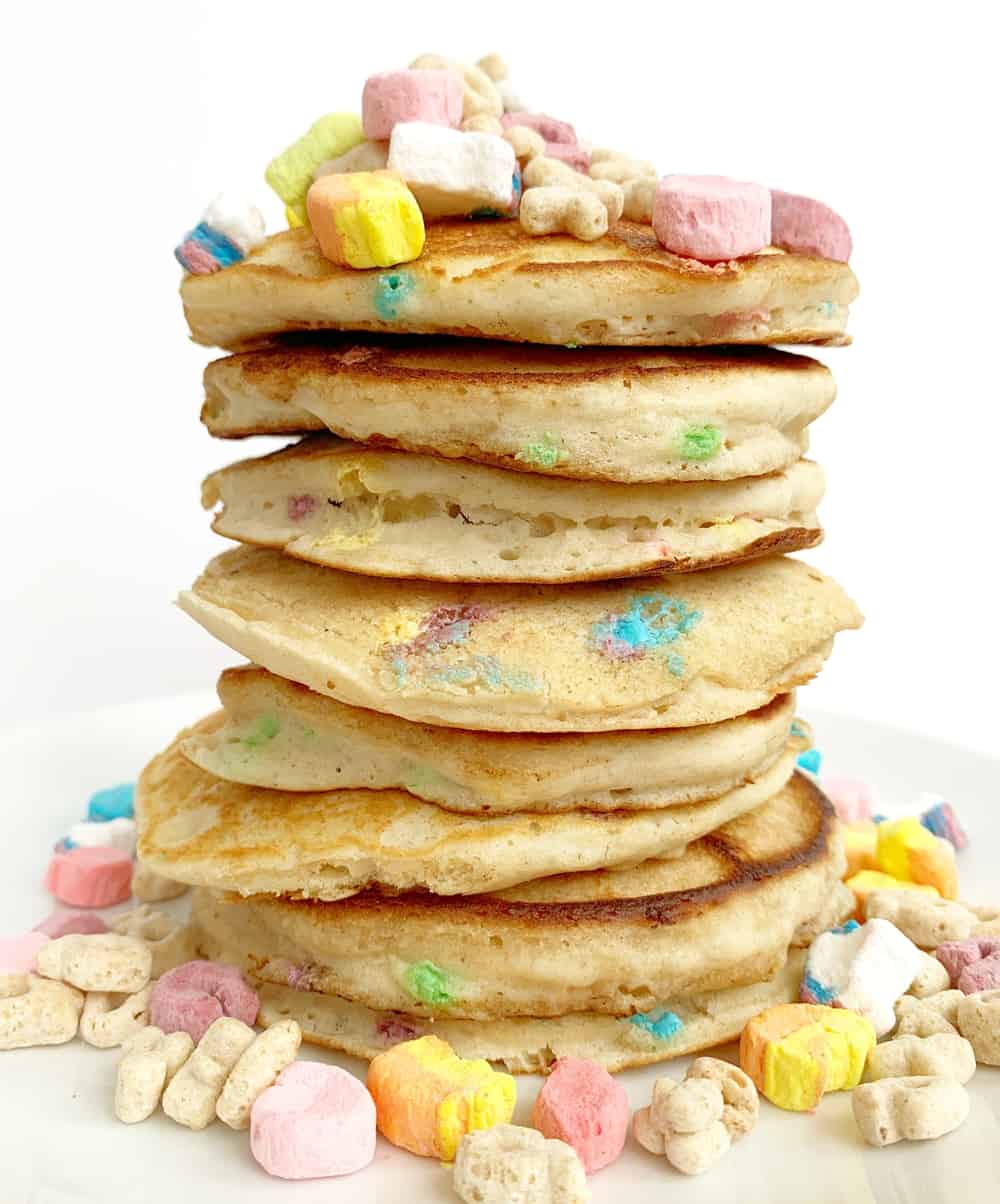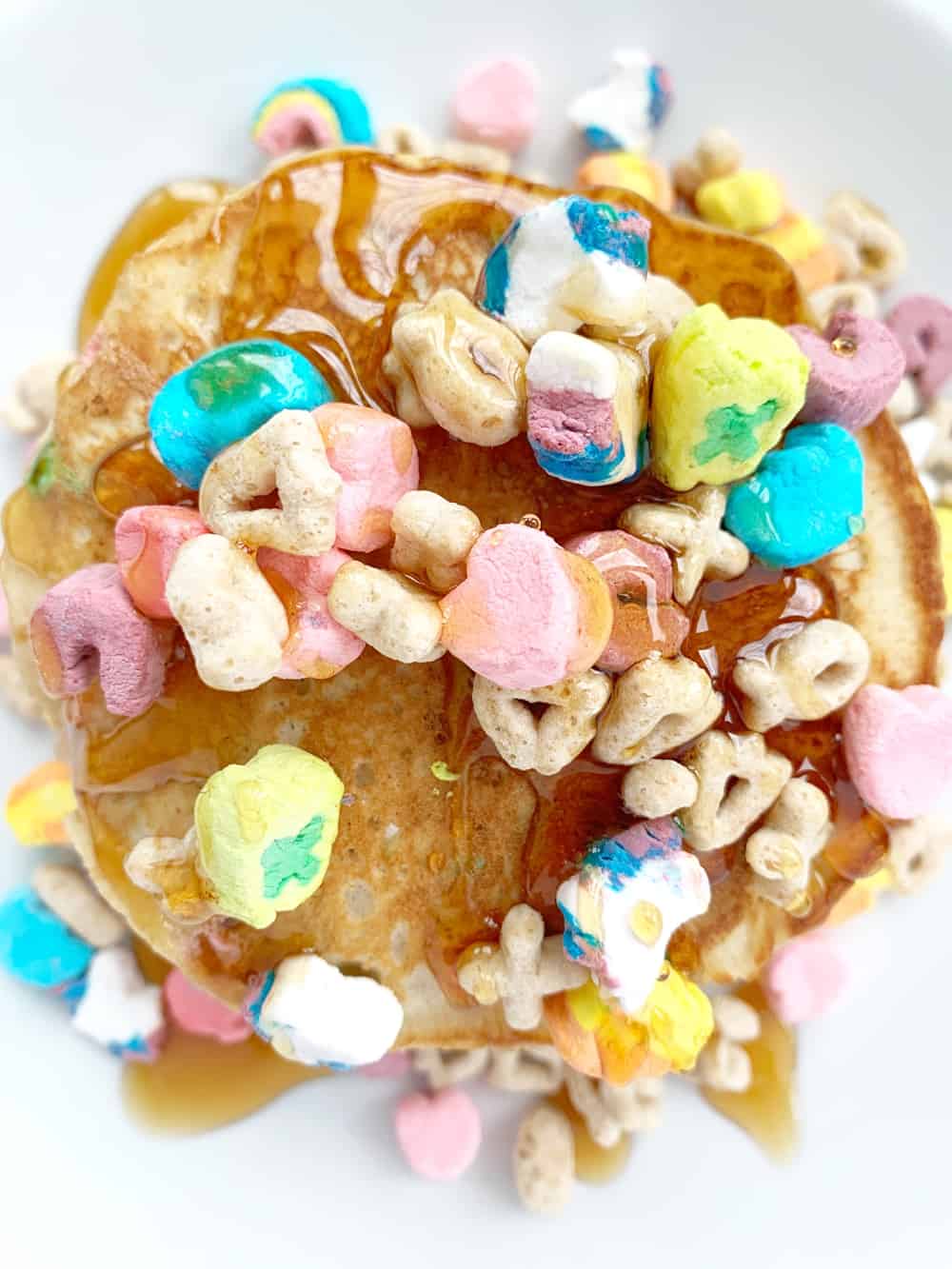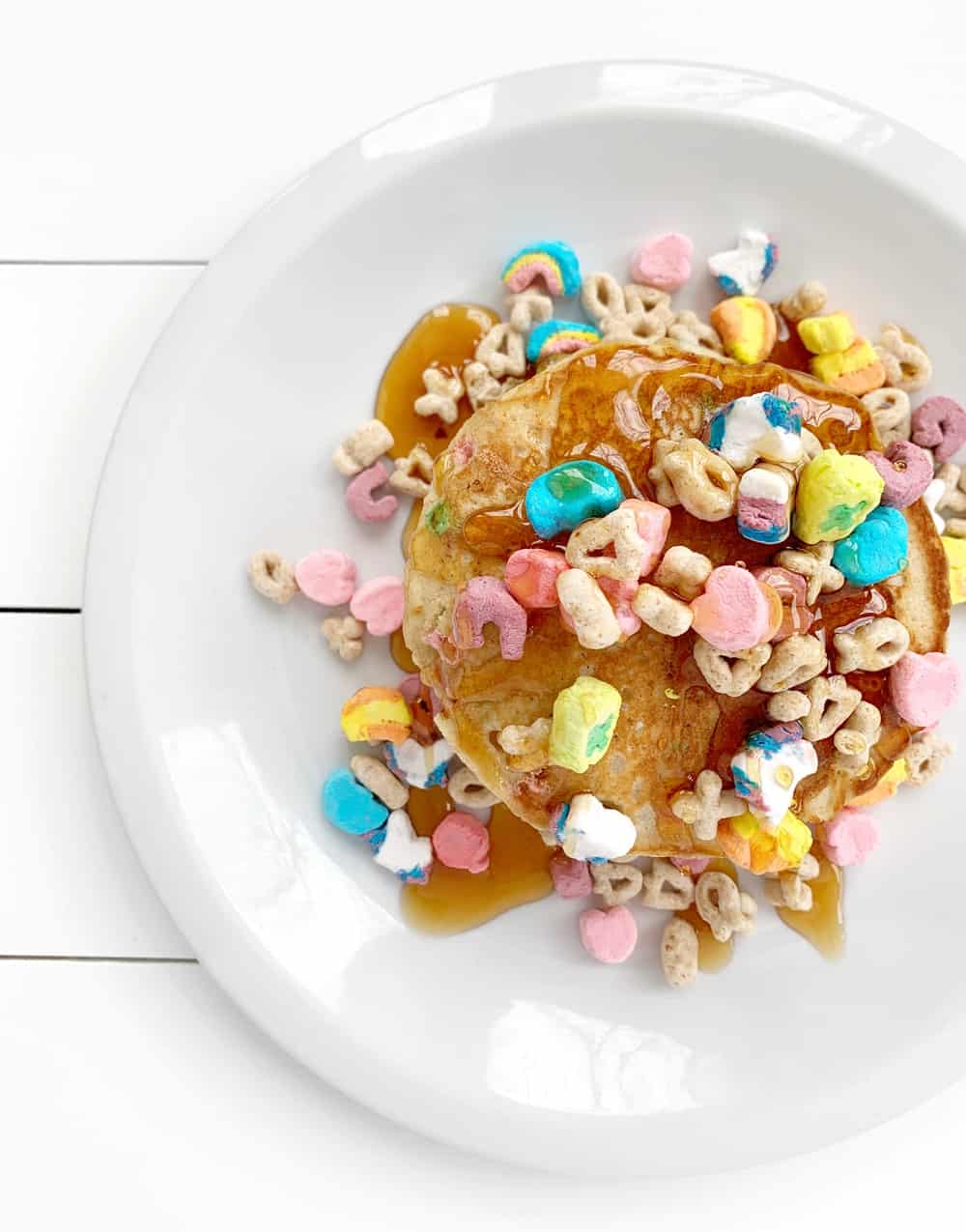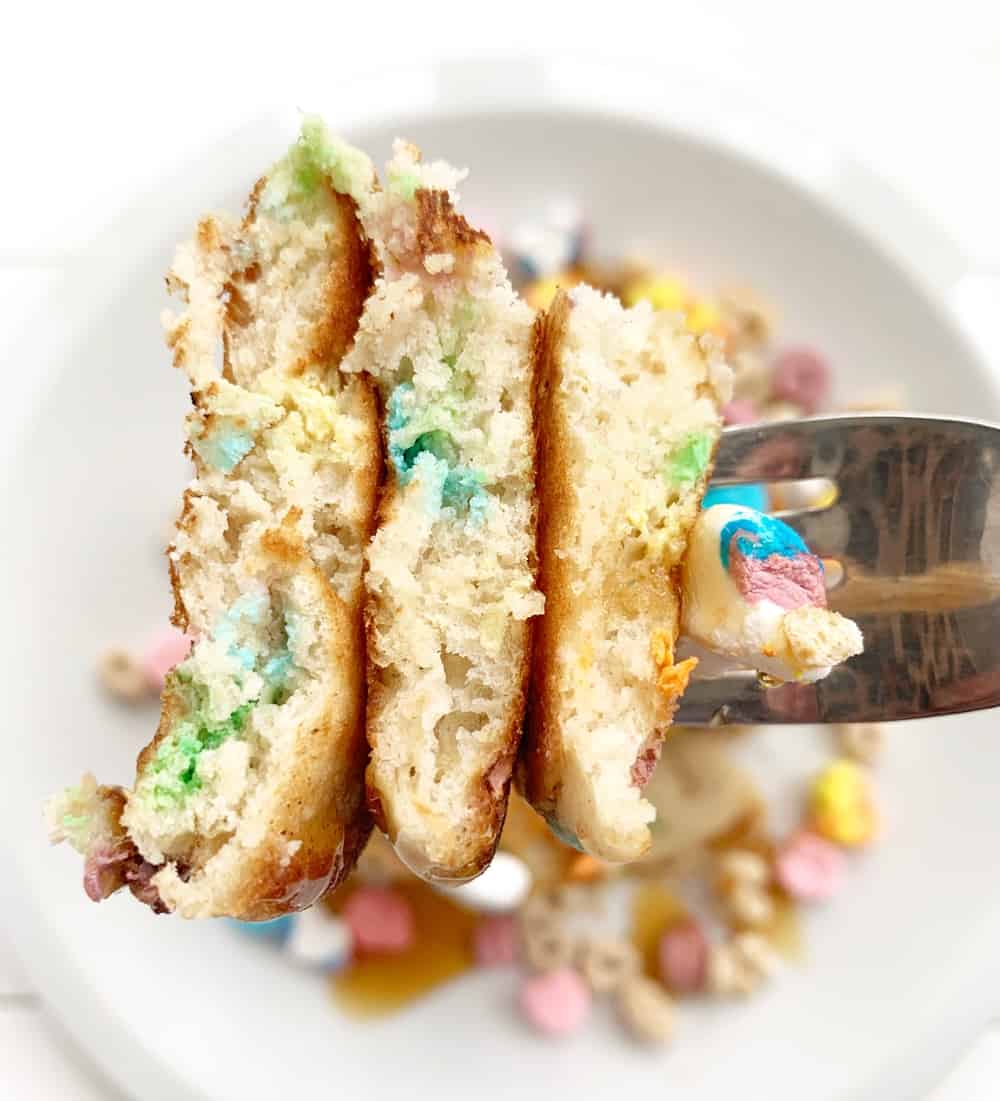 What do I need to make the Lucky Charms pancakes?
All you need to make these cereal-inspired pancakes is the pancake kit and 1 2/3 cups of water or milk. Syrup is pictured, but not included in the kit. The pancake kit includes dry powder form batter mix and cereal topping pieces.
How do I make these magical pancakes?
Heat skillet over medium-high heat or griddle to 350 degrees. Stir Lucky Charm Pancake Mix and water or milk with fork or wire whisk in medium bowl until well blended (batter will be lumpy). Pour by slightly less than 1/4 cupfuls onto greased hot skillet or griddle. Cook until edges are dry; about 1 minute 30 seconds. Turn; cook until golden brown; about 1 minute 30 seconds. Add Lucky Charm Cereal Topping as desired.
How do the Lucky Charms pancakes taste?
Even before they were done cooking on the griddle, the sweet smell of Lucky Charms cereal filled the kitchen. We used water in our pancake mix as we didn't have any milk on hand and I honestly don't think it would have made a difference using water or milk, very similar texture and taste I would expect. We cooked our pancakes on our flat, cast iron pan on the stovetop and since we made them on the smaller side, we were able to make about 3 pancakes at a time.
There are little bits of what I think are Lucky Charms marshmallow pieces in the batter, which definitely added to the sweetness of each pancake. The texture was light and fluffy, moist, and exactly what you would expect in a pancake created by Betty Crocker. The cereal topping was the perfect addition, adding some crunch and even more sweetness to each pancake bite. Overall, we all agreed the pancakes were yummy, sweeter than what we expected initially. We don't even think there was a need for syrup, but we enjoyed them with it anyway. Next time instead of syrup we may just add whipped topping in between the stacks and just before we add the cereal topping.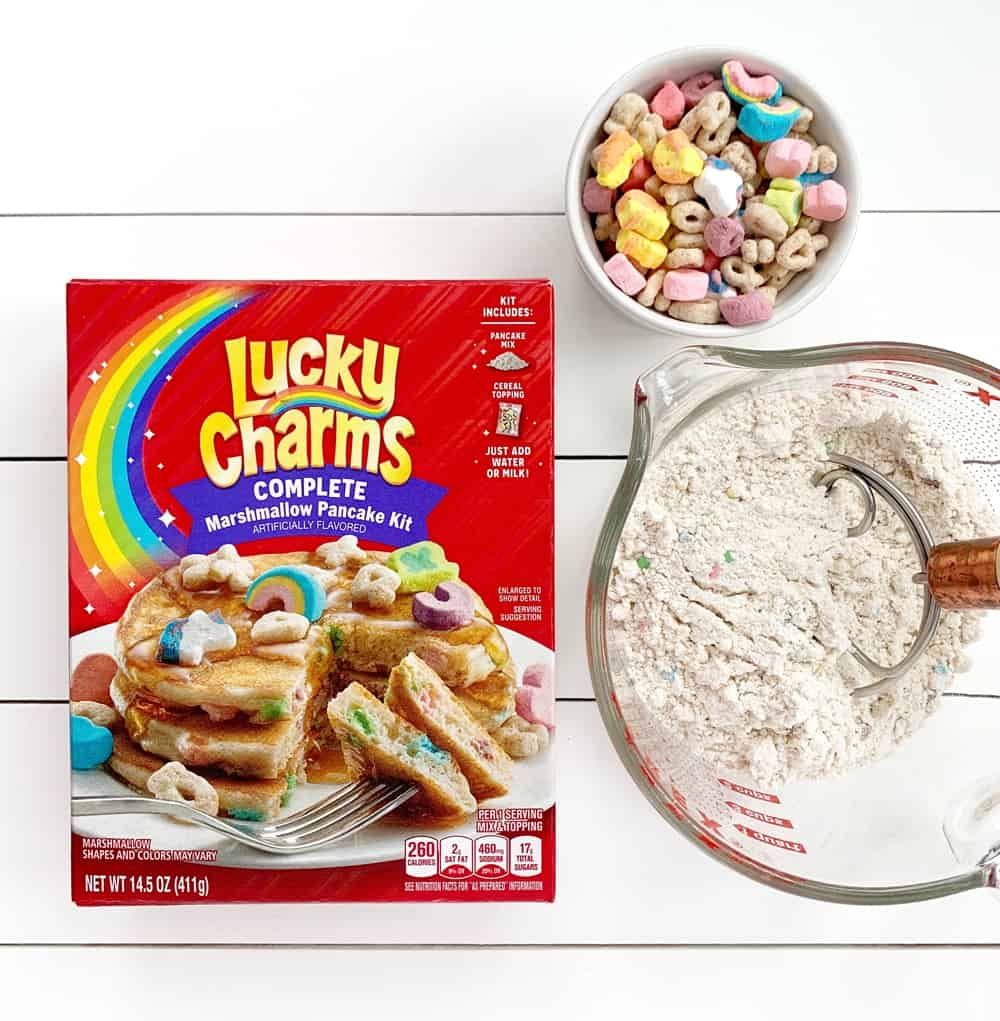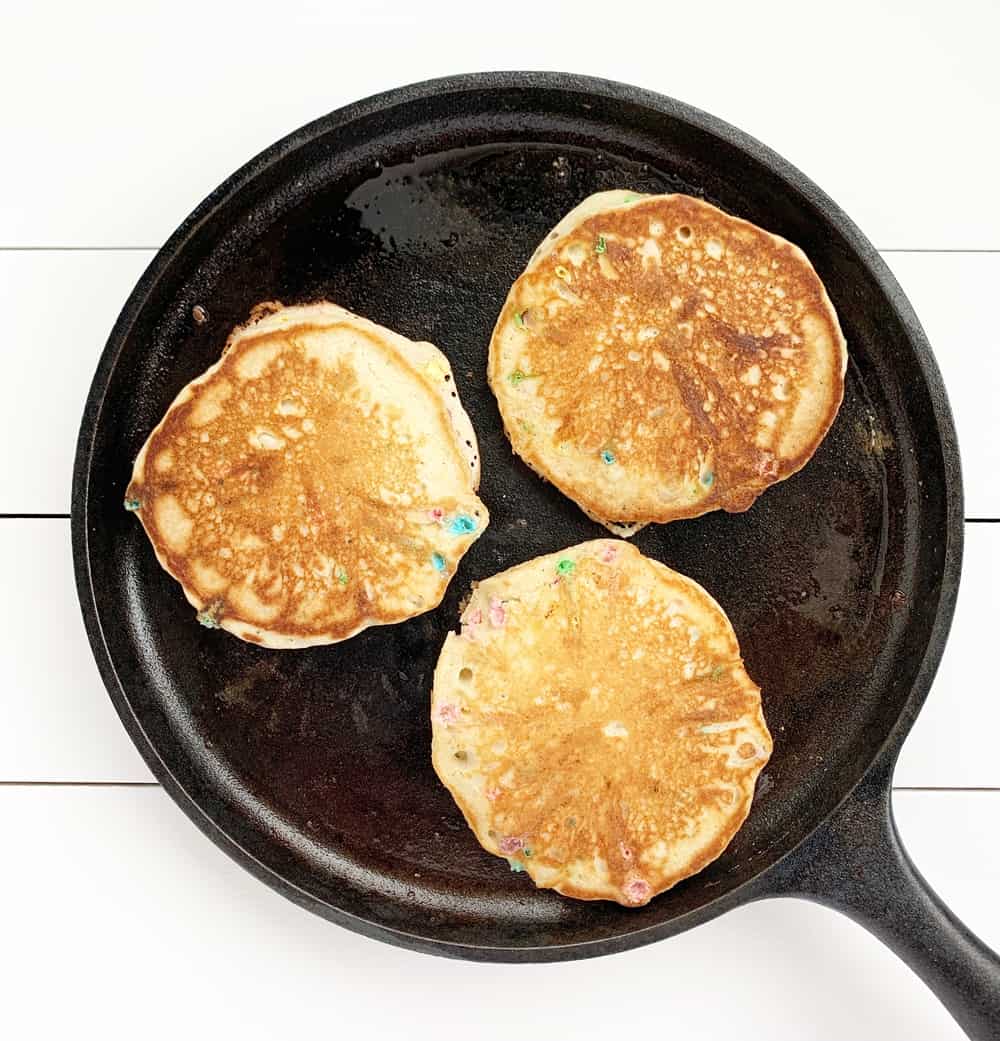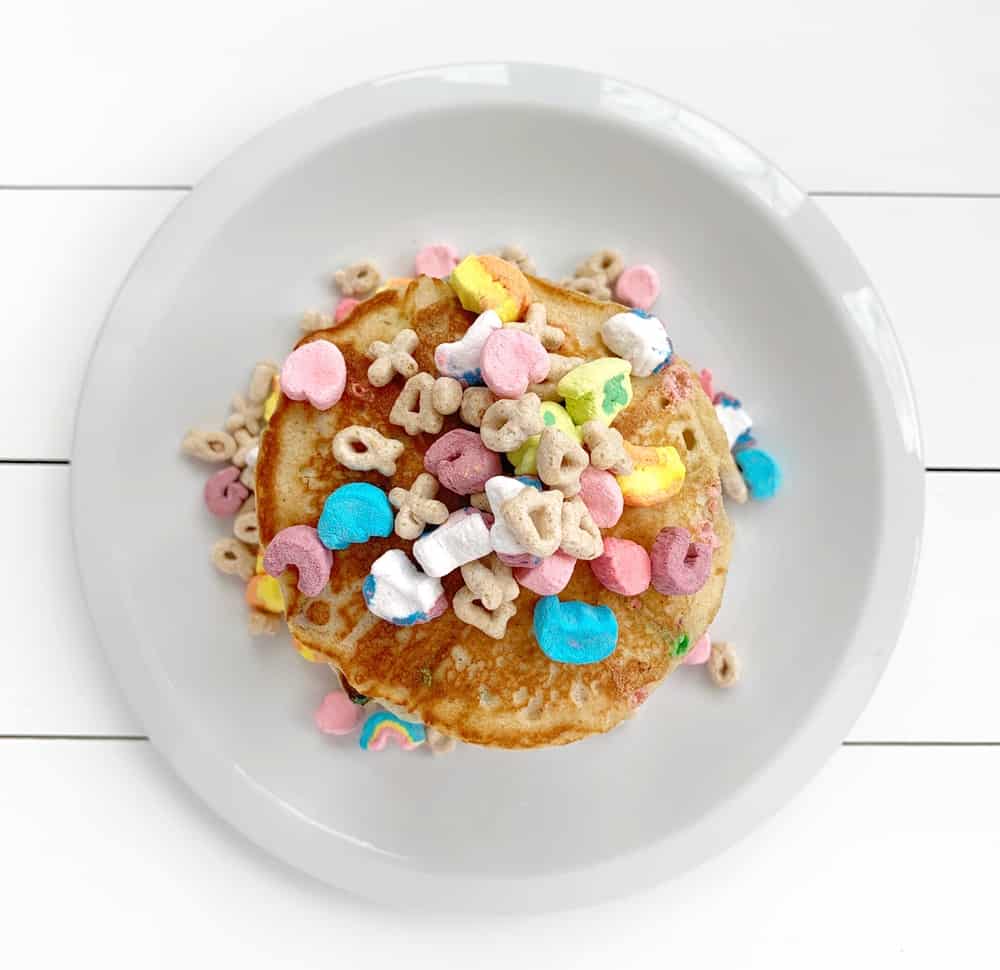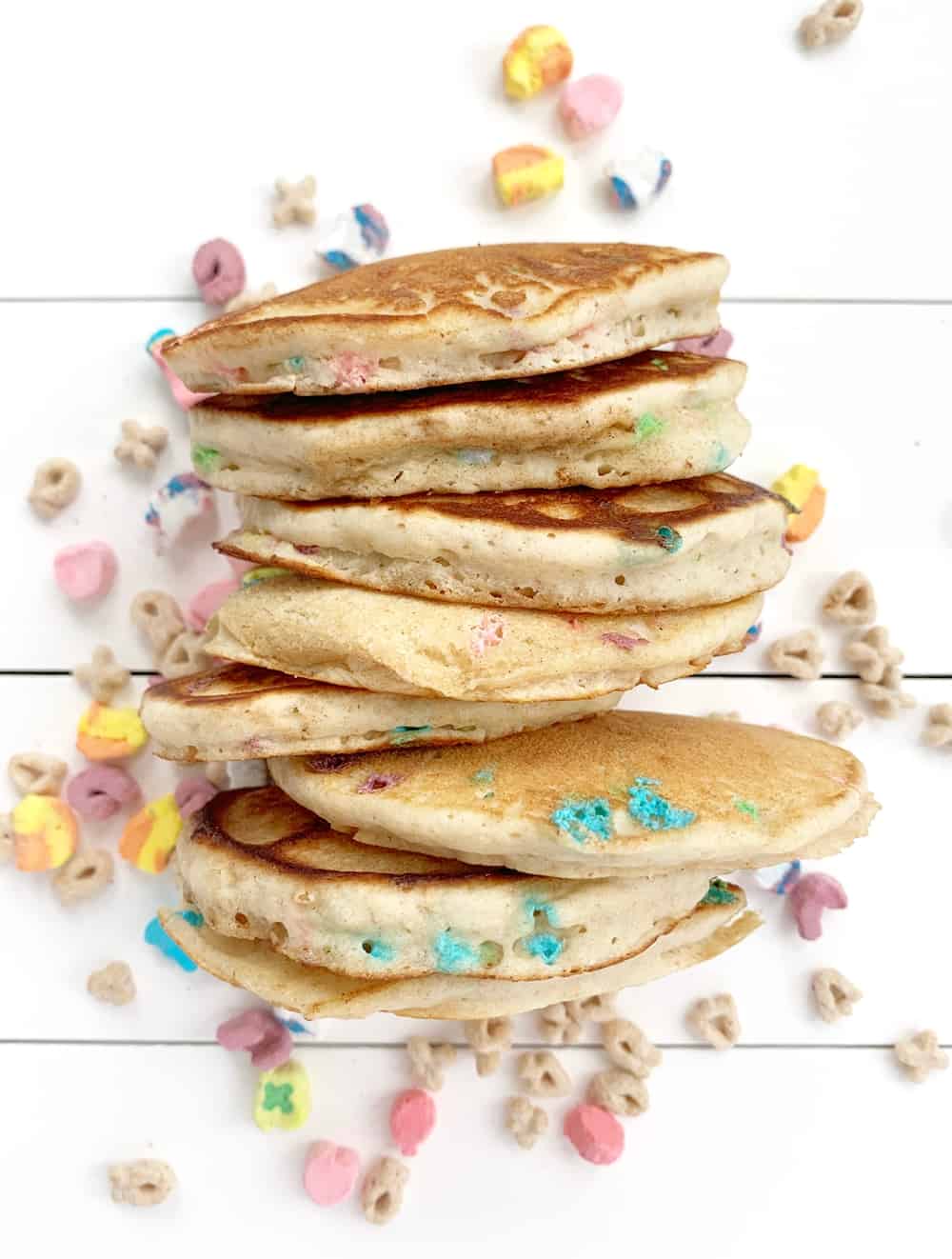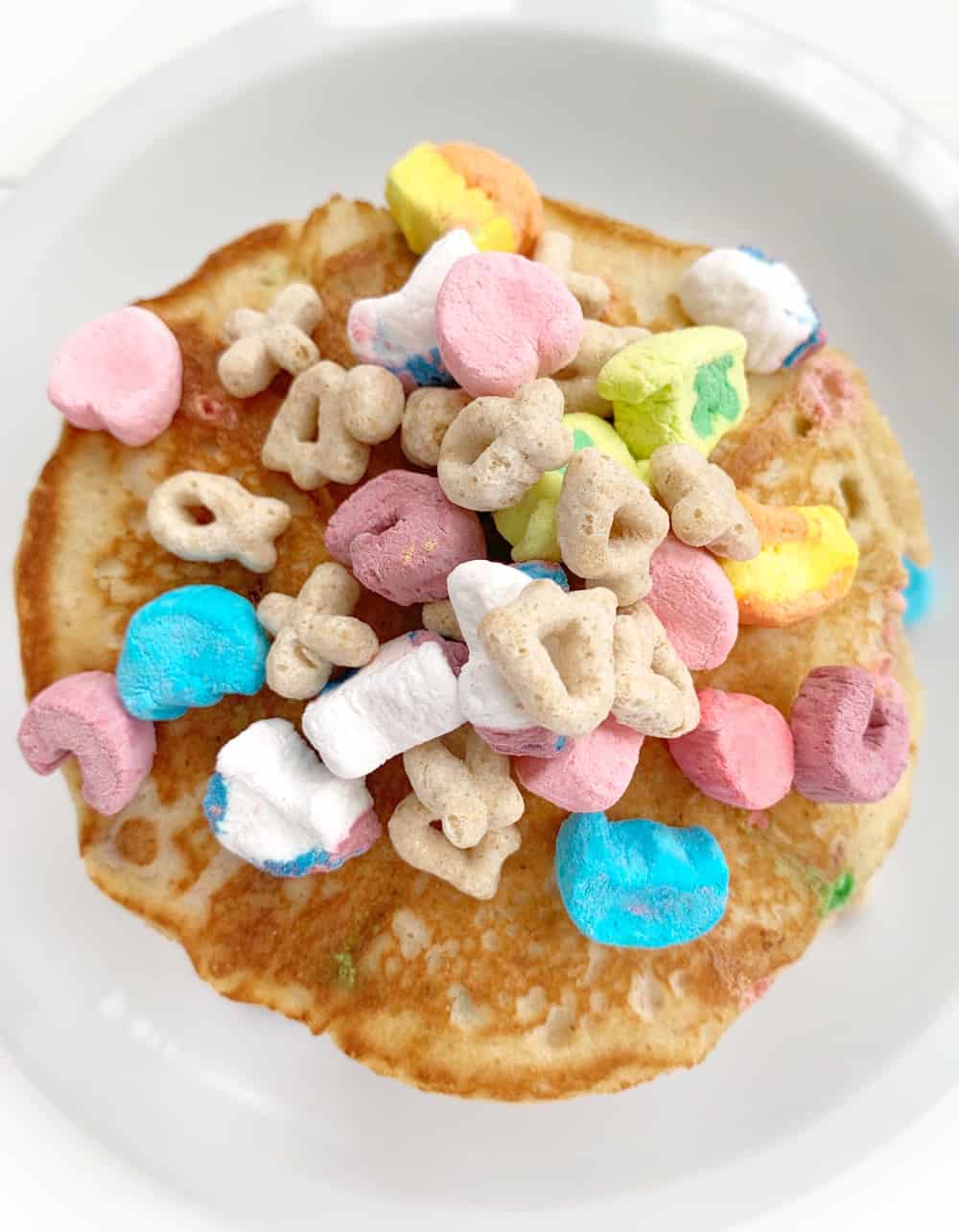 How many pancakes does the Lucky Charms pancake kit make?
The 14.5 ounce box makes about 16 3 1/2″ pancakes.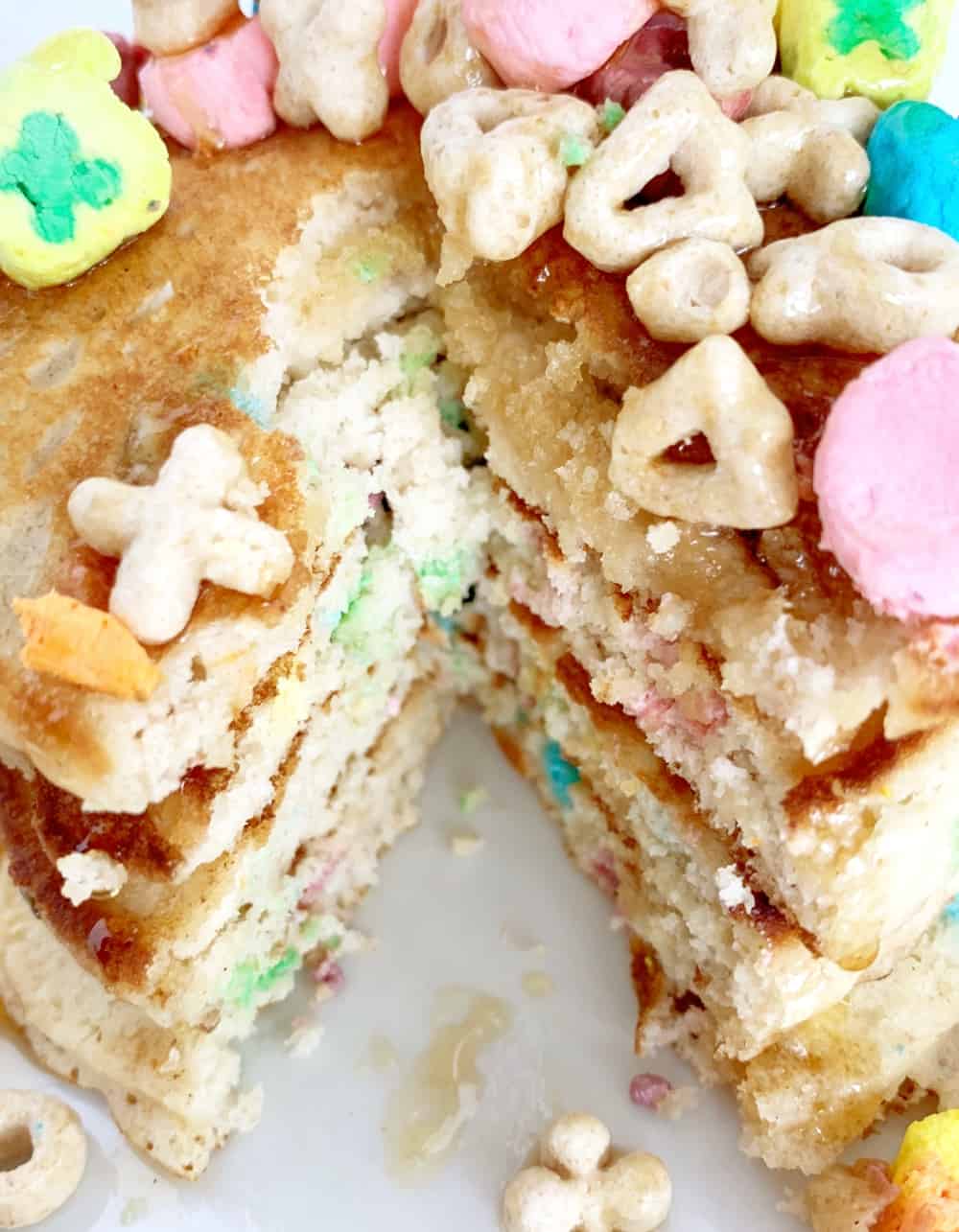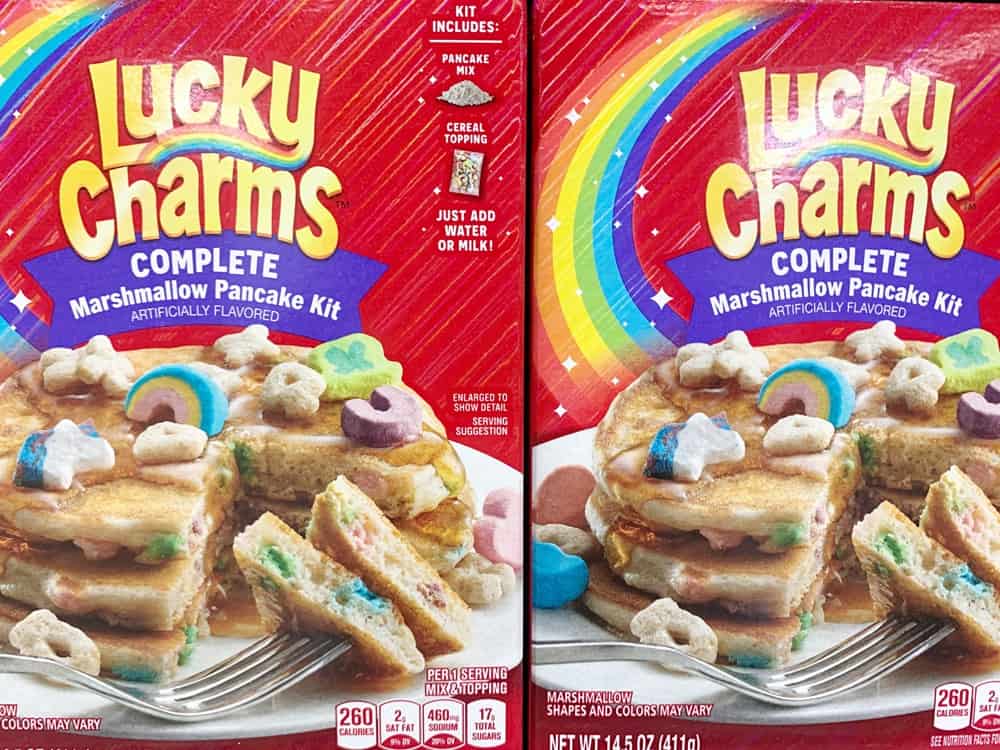 Where can I purchase the Lucky Charms Pancake Mix Kit?
Lucky Charms Complete Marshmallow Pancake Kit is now available for purchase. We found our pancake kit for $2.98 at our local Walmart.
Lucky Charms pancakes for breakfast…it's your lucky day!
I also had no idea there were several other pancake mix kits on grocery store shelves. Turns out there are and some of these include: Fruity Pebbles, Cap'n Crunch's Berrytastic, Cinnamon Toast Crunch, Dunkaroos and now Lucky Charms.
You Might Also Like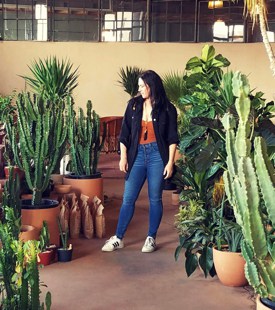 Jodi is a fun-loving mom of two boys, ages 16 and 11, who live in Minneapolis, Minnesota. As a stay-at-home mom over the years she has taken on the role of renovating just about every space in their home. She enjoys photography, being a brand partner for Young Living essential oils, sports, reading, crafts, exercise, cooking, plants and gardening. Her love language is acts of service and she's an Enneagram type two, wing three. Follow her on Instagram @jodileigham