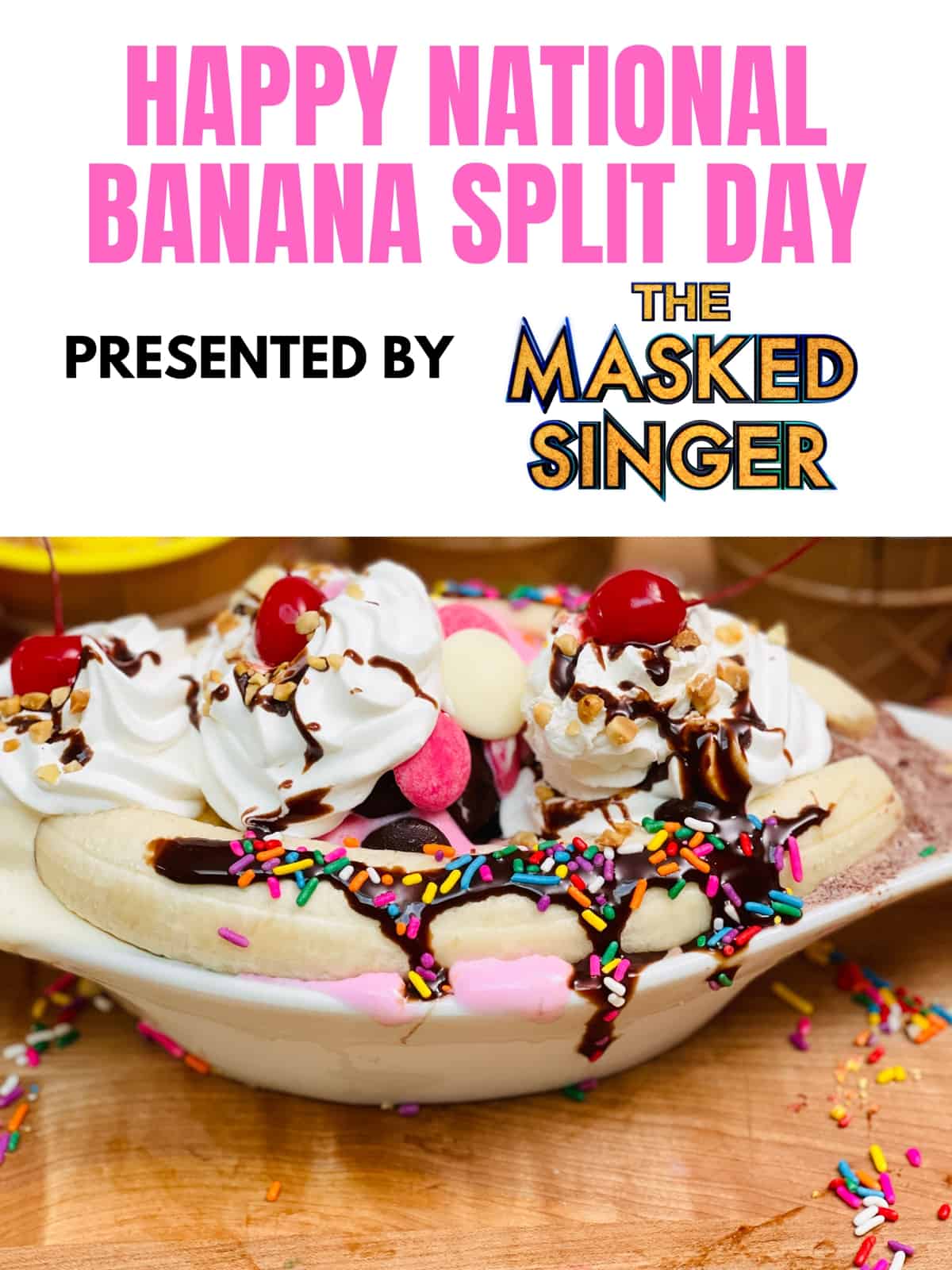 This post is sponsored by The Masked Singer
Happy National Banana Split Day! Make your own tasty treat and go to @MaskedSingerFOX to see more of the new Banana Split Mask, then watch the premiere on Wed. Sept. 22nd at 8/7c on @FOXTV to see what other masks step on stage!
Who can resist a yummy banana split? A classic traditional banana split is a dessert consisting of at least three scoops of ice cream in between two sliced bananas. Another form includes layers of ice cream, sliced bananas, chocolate sauce, and a dusting of nuts. A variation called the "banana boat" is a banana cut open and filled with several scoops of ice cream, whipped cream or sorbet.
We're excited to celebrate The Masked Singer's latest Banana Split Mask and share this easy and delicious banana recipe inspired by the costumes! This is a delightful treat that's fun for kids to make too, so grab a stool and your favorite toppings to make this nostalgic dessert. A huge hit for the entire family!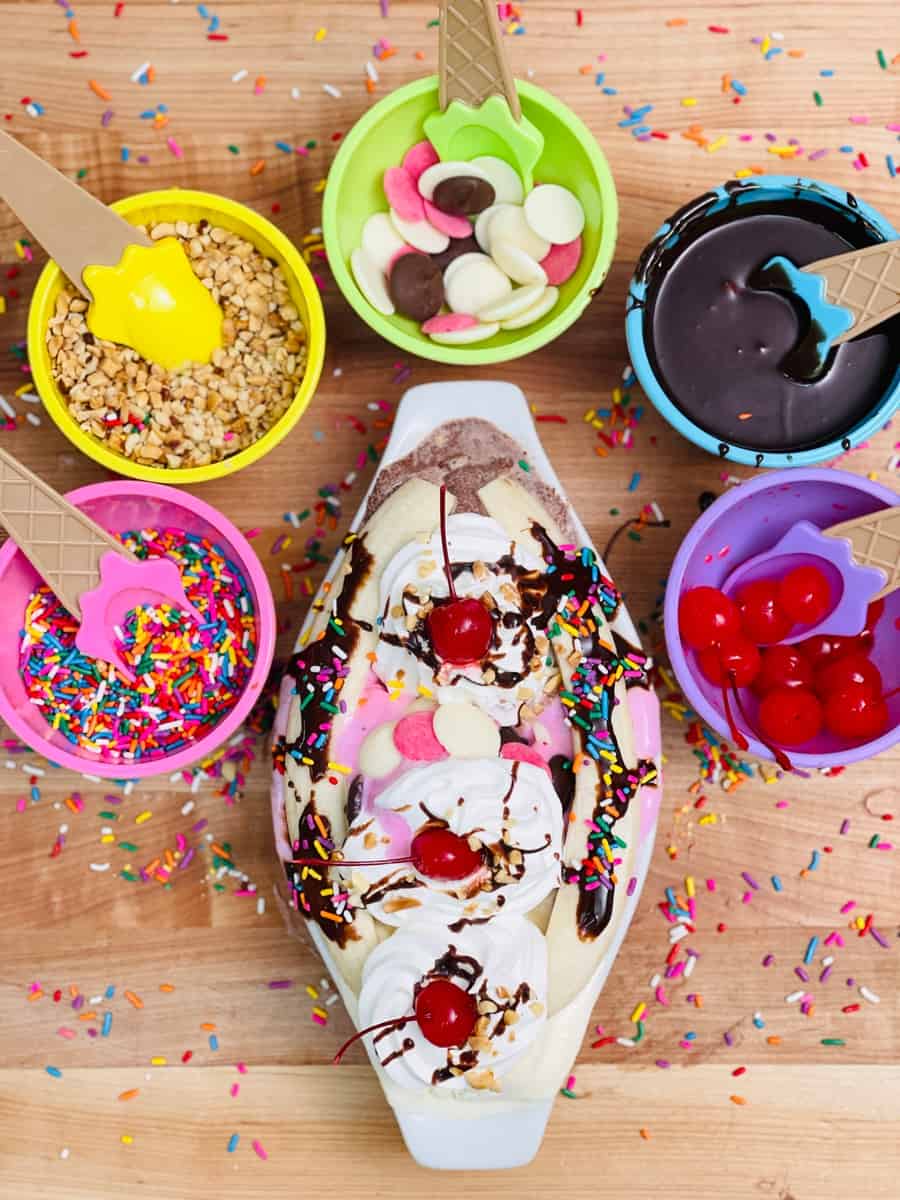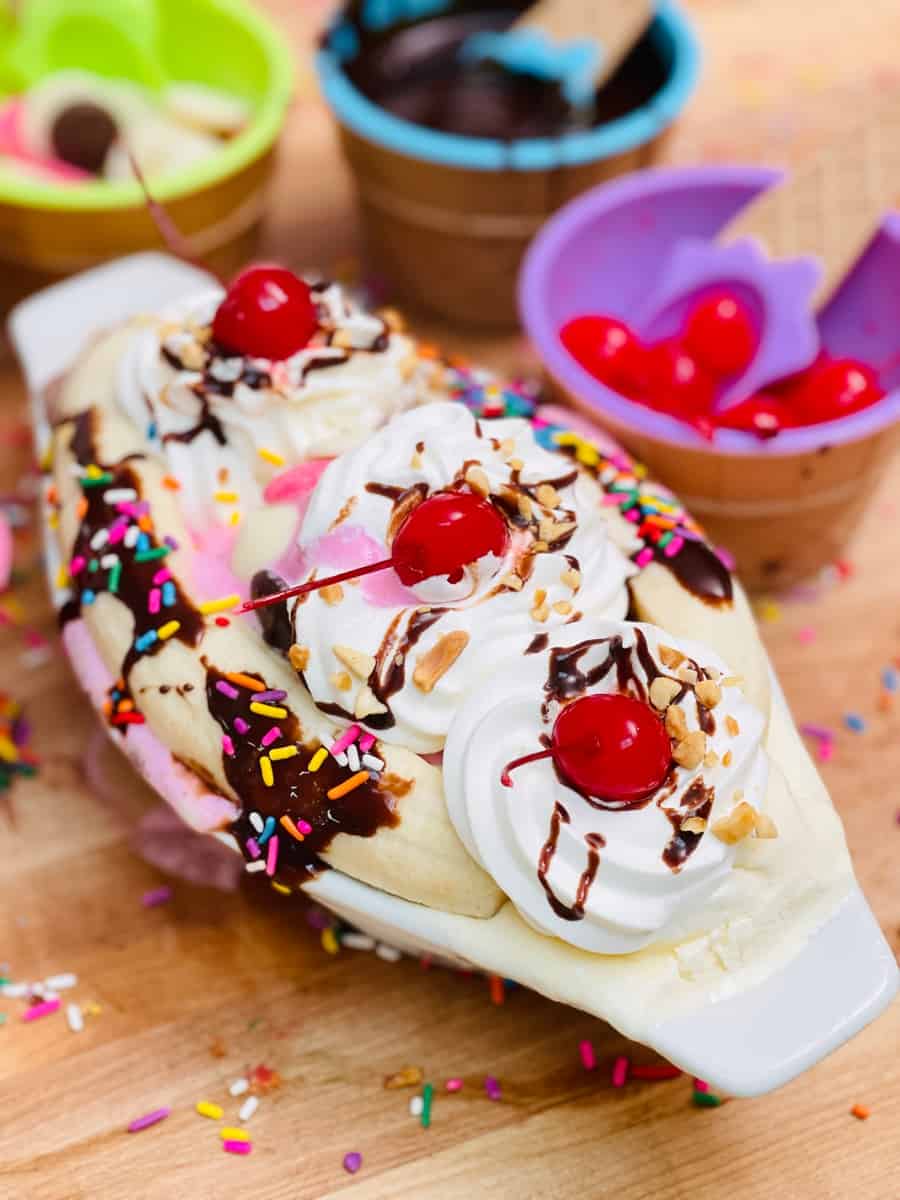 Banana Split – Ingredients:
Your favorite ice cream flavors
Various toppings (sprinkles, chocolate, nuts, cherries, candies, fruit, etc)
Bananas (split in half)
Whip Cream
INSTRUCTIONS:
Step 1. Split your banana in half. It's helpful to do this with the skin on so the banana halves don't break easily.
Step 2. Scoop 3 generous scoops of ice cream onto an elongated oval dish.
Step 3. Add your banana halves around the ice cream scoops.
Step 4. Add your favorite toppings. If you want you can drizzle chocolate down the sides of the banana and top with sprinkles.
Step 5. Add whip cream on top of the ice cream scoops.
Step 6. Top with nuts, more sprinkles.
Step 7. Top with with a cherry per scoop of ice cream.
Dig in and enjoy! Best shared with someone you love and some giggles involved.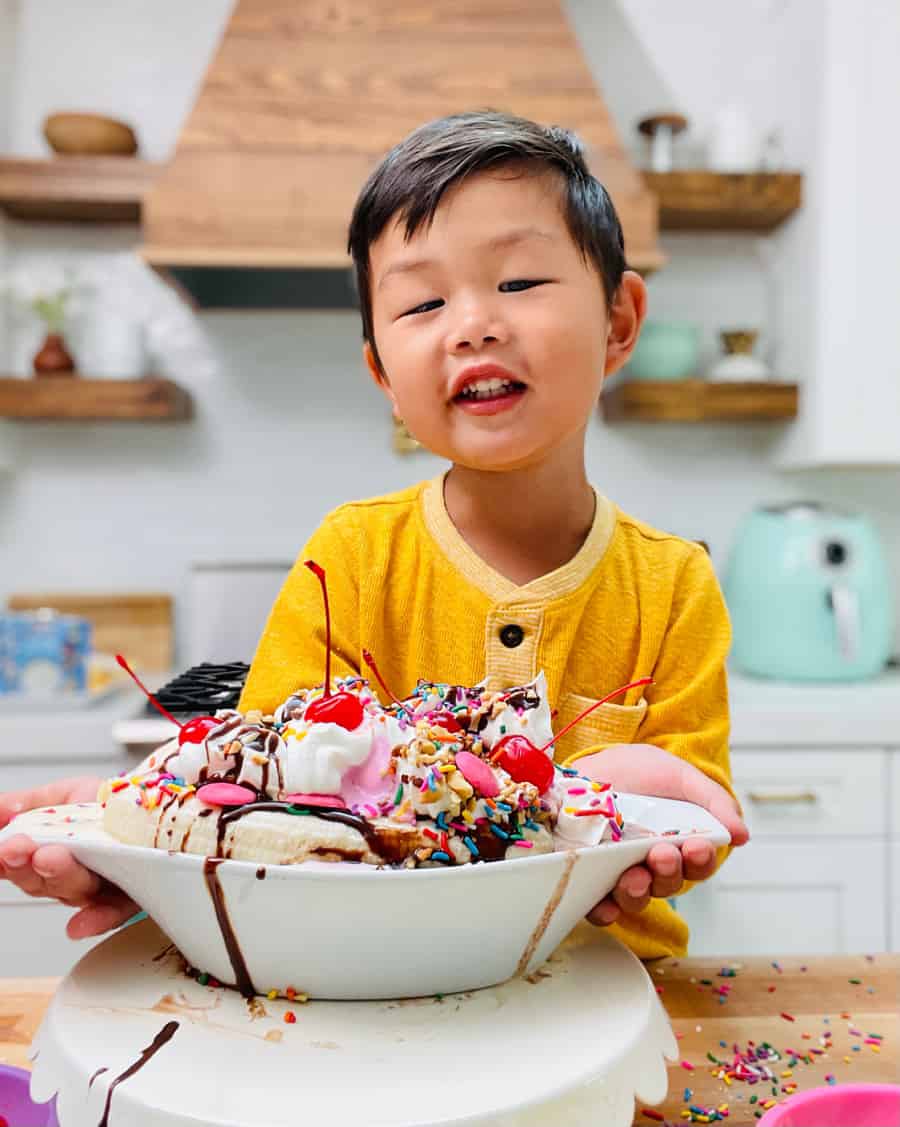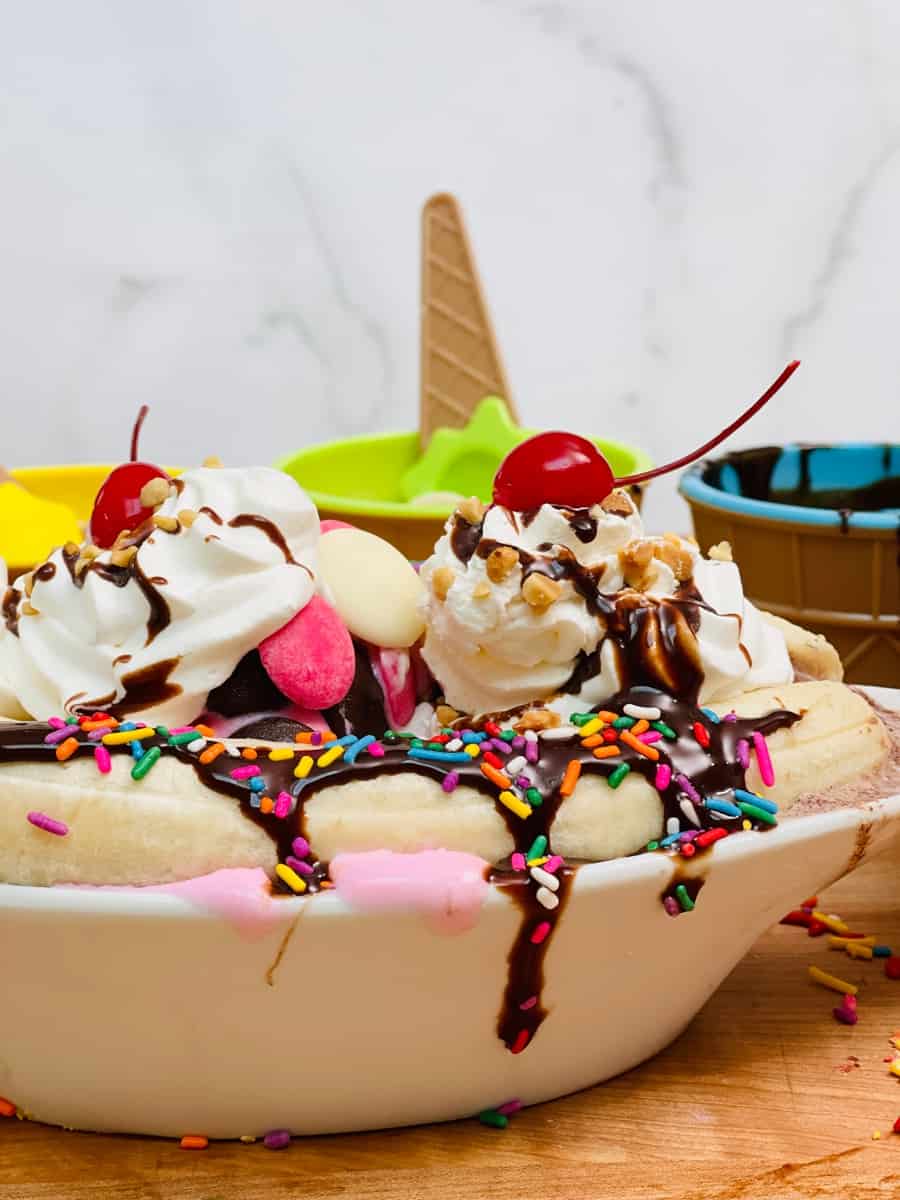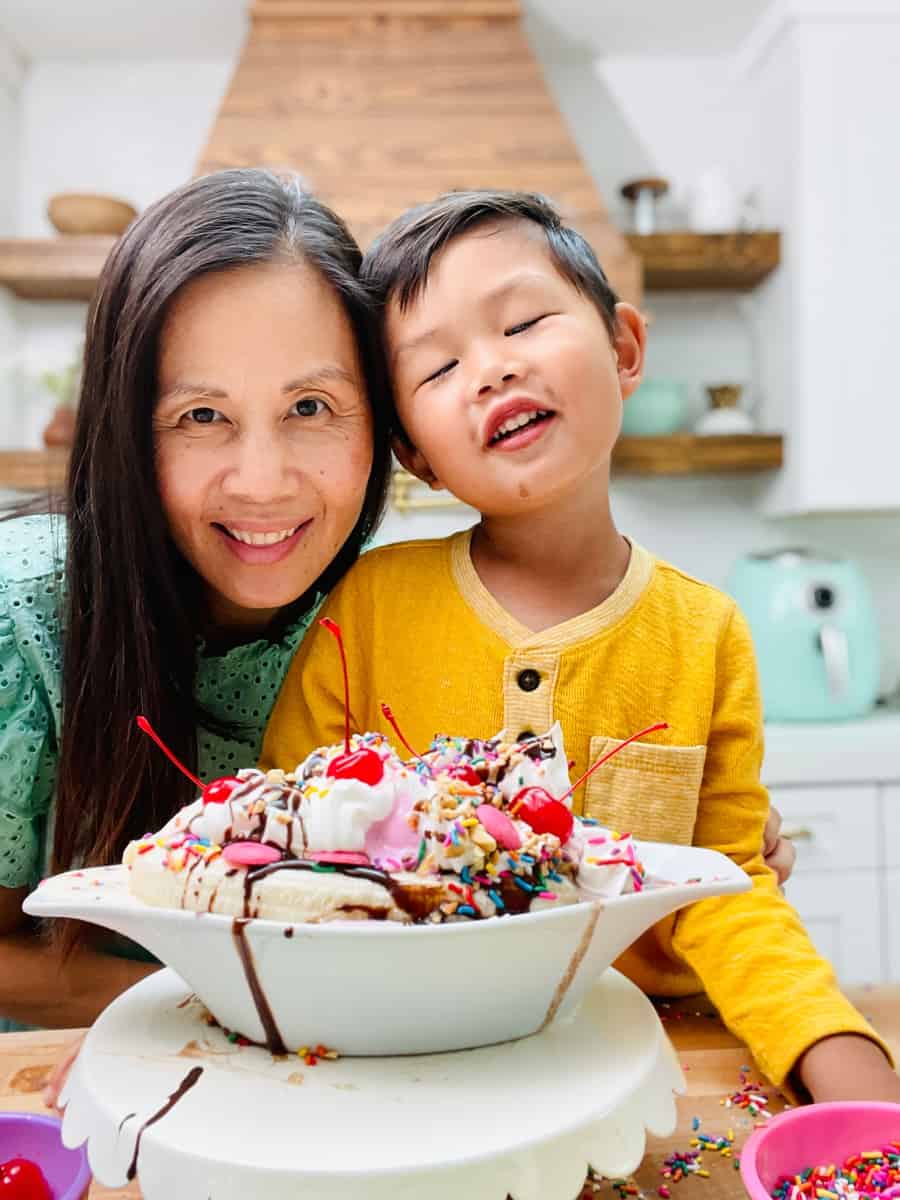 Tips to make banana splits with kids:
Lay out a tablecloth or parchment paper on your counter to catch drips and spills
Place toppings in small bowls with small scoops or spoons so it's easier for little hands
Add the ice cream in scoops in small bowls so kids can just dump them onto the banana split dish
Pre-slice bananas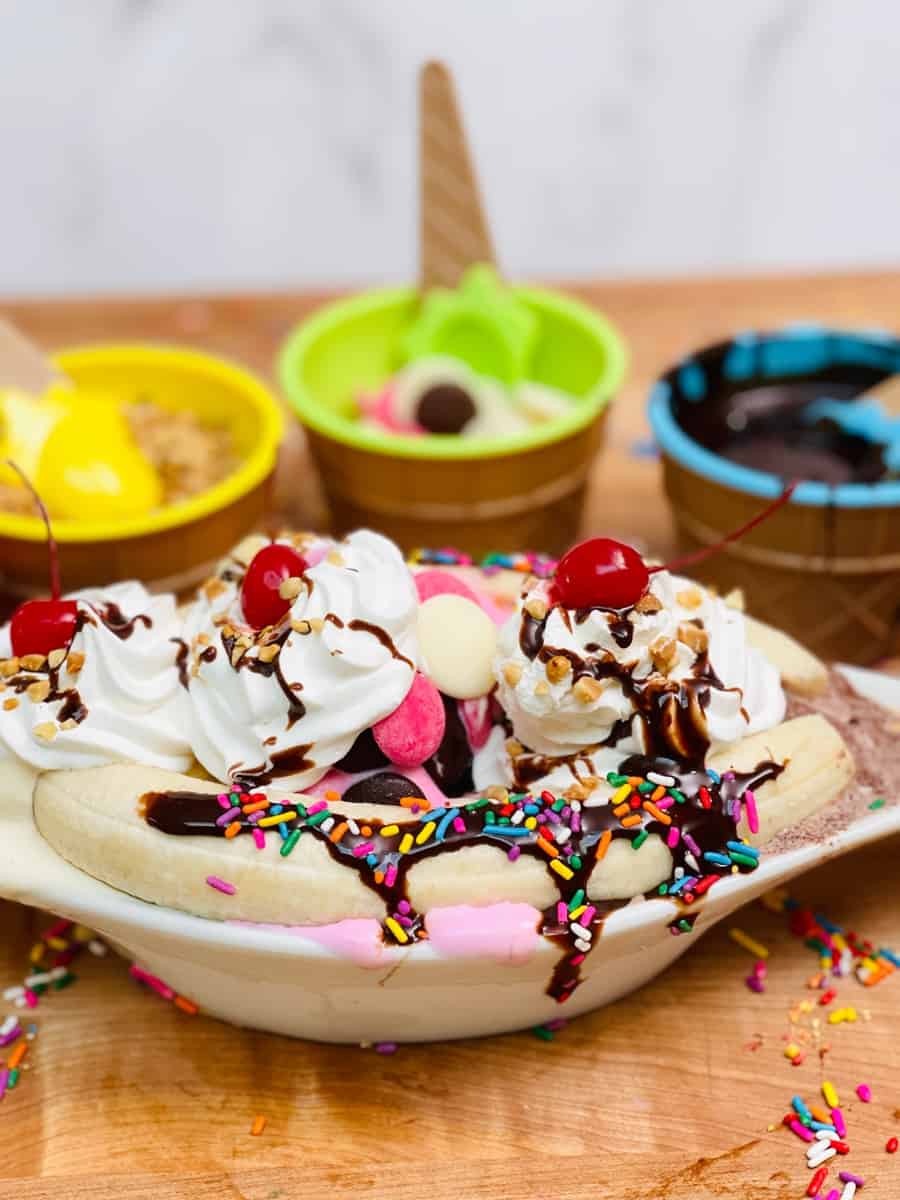 Follow The Masked Singer and catch the premiere on Wed. Sept. 22nd at 8/7c on @FOXTV